The best DJ mixes of 2020
These days, the internet is awash with a glut of mixes from DJs both established and aspiring. Of this situation, at least two things are true: not all of these mixes will be as worthy of your ears (and your time) as others; and it would take you a considerable amount of energy and dedication to get through all that's on offer and separate the cream from the crop.
So we're doing the hard part for you.
Each month, we'll be scouring the vast expanses of the web to handpick the most stirring and stimulating mixes on offer. And we'll be adding to the list every month too, so don't forget to check back in...
Kamilla Rose -- Normal Not Novelty 2020 Special, for Red Bull Radio
Kamilla Rose kicked off the year by pinning her colours to the mast with a mix of all the sounds she's predicting we'll be hearing a lot more of over the course of the year. A savvy gambler, Kamilla spreads her bets -- taking in a wide array of sounds from the likes of Loraine James, HAAi, Anz, and Lady Donli.
Elijah & Skilliam -- 01012020
The first of 10 studio mixes that the Butterz co-founders plan to release over the course of 2020, this one serves as a follow-up to the duo's 01012010 mix that landed a decade ago. Once again, Elijah & Skilliam go back-to-back in delivering up their vision of where grime is at right now -- and where it might be headed.
Against All Logic - A.A.L MIX
Nicolas Jaar's precision-crafted Essential Mix from 2012 remains something of a landmark in the recent history of studio mixes. This latest offering under Jaar's Against All Logic alias continues the legacy. Featuring all new material from the native New Yorker, and skirting between tinny trance, blanket ambience, abrasive industrial breakdowns, and silky trap, this is one to hold your attention.
Shannen SP -- Recognise Mix, for DJ Mag
This full-frontal 64-minute audio assault from Hyperdub affiliate Shannen SP stretches from fringe to fringe of the modern dance music palate. Taking in broken kuduro, FDM, footwork, gqom, and more, it serves as an overlapping illustration of diasporic global club music.
DJ Plead -- Dekmantel Podcast 271
"Drumroll, please!" For Dekmantel, DJ Plead delivers up a percussive one-ten punch of fully syncopated head-nod material. Neptunes beats rub shoulders with upfront releases from Nervous Horizon, and there's reams of unreleased material from DJ Plead himself and regular sparring partner Cop Envy.
K-Lone -- HVYWGHT 2ND Birthday Promo Mix
The Wisdom Teeth co-head honcho heads back to his roots with a 140bpm workout that courses trap, dub-techno, dubstep, and new age grime. Packed from start to close with big grooves and bigger basslines.
Lurka -- ESO 019
Like pretty much anything Lurka puts out in the world, this is worth your time: and hour of rolling dub-techno, funky, breaks, and crunchy, industrial dancehall sounds from the Timedance and Hotline Recordings regular.
Beatrice Dillon -- Crack Mix 337
The ideal accompaniment to her stunning debut album for PAN, Beatrice Dillon's Crack mix incorporates all the playful, rhythmic excursions that have made her one of club music's most exciting prospects.
TSVI & Wallwork -- Nervous Horizon Label Of The Month mix, for Resident Advisor
Nervous Horizon has, over the past year or so, steadily emerged as a bag-on-site label within the UK underground. In this showcase mix for Resident Advisor, the label's co-captains introduce the uninitiated to their infectious take on the sounds driving the dancefloor.
Swing Ting -- Mixmag: In Session
Before it was a label, Swing Ting was a clubnight. And before it was a clubnight, it was the name adopted by UK DJs Samrai & Platt. The pair's sets -- traversing dancehall, soca, garage, reggae, and UK funky -- have always been a vital part of the operation, and this studio mix for Mixmag is as good a showcase of their imprint's influences and attendees as any.
Soraya -- Dummy Mix 582
Co-founder of one of the UK underground's most beloved music sites, Truants, Soraya plucks a selection of bouncy techno, warped acid, and jacked house from her record bag for this pacy mix for Dummy.
rRoxymore -- Dekmantel Podcast 277
French, Berlin-based rRoxymore provides this month's dose of drums, with her mix for techno mecca Dekmantel. Swooping from meditative hand drumming, to swung garage, and driving techno, this is music precision-engineered to get you moving.
Anz -- DISCWOMAN 91
Manchester party powerhouse Anz glides from hardcore to hip-hop, stopping off at pretty much every hands-in-the-air destination along the way: blending UK funky with four-on-the-floor garage, pulsing techno, footwork, and Afrobeats. High energy from start to close, this is pure pick-me-up material.
Beta Librae -- Incienso #5
Beta Librae offers up a masterclass in the art of the slow build: from cavernous dub echoes all the way through to a climax of frenetic bleep techno and dance music thrown into hyperspeed.
Zenker Brothers -- FOLD X ILIAN TAPE
A full three-hour session from the ILIAN TAPE label founders at the imprint's last 24-hour takeover of FOLD in east London. This is the Zenker Brothers in their element, as they traverse effortlessly from wonky IDM to old-school grime via bouncy garage and pummelling techno.
Sammy Virji -- Choice Mix
Pure sun-drenched steppers from the eternally-grinning Sammy Virji. A showcase of his own versatility, this one consists of 100% Virji productions and brings dancefloor energy from all corners of the room.
Kemistry & Storm -- DJ-Kicks
A mixtape that should need little introduction, from two of the most formidable forces in drum & bass. Reissued as part of the 25th anniversary celebrations for the influential DJ-Kicks mix series, Kemistry & Storm's contribution retains its cult status to this day -- and deservedly so.
Purchase the mix for unlimited streaming here.
Carlton Doom -- LT Podcast 218
For his contribution to Lobster Theremin's mix series, Carlton Doom digs deep into Bandcamp's rich catalogue. Consisting of tracks purchased during May's edition of 'Bandcamp Friday' (when the site waives its fees, passing on the earnings directly to the independent artists who use the service to sell their music), you'll find dark garage obscurities rubbing up alongside cheeky bootlegs and tear-up-the-rulebook grime.
Sherelle -- Dekmantel Podcast 285
In perhaps the most unrelenting mix of the year to date, irrepressible percussive wunderkid Sherellechannels rage and frustration into 80 tightly-whipped minutes of caterwauling breaks and basslines. Strap in.
Shy One -- BIS Radio Show #1047
South London's Shy One steps up with a gentle meander through her influences and output for the Beats In Space show on WNYU radio. Taking in tracks from KOKOKO!, Rema, Roland Clark, and a whole batch from Shy herself this is one to sit back and absorb.
UNIIQU3 -- POWER TO THE PEOPLE: A CLUB THERAPY MIX
Originally streamed via Instagram Live The queen of Jersey club shared a message to accompany this upfront mix of techno, Bmore, and breaks, saying: "It's 2020 and our vision couldn't be clearer. The world is wild right [now] and music is therapy so I made this mix for you to express yourself. Let go of the sadness, confusion and rage while dancing [to] empowering club music!"
DARWIN -- ITPS051
From acid-washed techno through to pounding half-time drum'n'bass, Darwin's contribution to the always-reliable ILIAN TAPE series is firmly focused towards the dancefloor -- and an ideal salve as we await their return.
Kush Jones -- RA.732
Frenzied footworking abounds as Kush Jones blasts through tracks from RP Boo, DJ Earl, DJ Manny, Surly, DJ Rashad and a host of other innovators in this explosive mix for Resident Advisor.
JULY
Juliana Huxtable - Dekmantel Podcast 288
Sometimes you need an online mix like you need a shot of coffee. For those occasions, we recommend New York-based DJ Juliana Huxtable's ferocious entry to the Dekmantel mix series.
The Amsterdam-based festival brand is no stranger to pulsing techno, but Huxtable comes in hotter than most on episode 288. It's relentless, certainly, but there's enough texture and feeling in the selections to keep you locked in. As one SoundCloud commenter succinctly put it, "Fabulous meat grinder experience."
Thankfully for the home listeners, not every mix available online wants to pummel you with bangers. Take this exquisite hour from CZ Wang, a member of cult Canadian collective Mood Hut, who finds a natural home on this mix series curated by Incienso label founders Anthony Naples and Jenny Slattery.
While CZ Wang is an accomplished producer (check out his Just Off Wave / Open Mic Beat 12" with Neo Image), he's also a deft selector, stitching together floating IDM, blunted trip-hop and the kind of leftfield gems only found by truly committed crate-diggers
Black Coffee - BBC Radio 1 Essential Mix with Hï Ibiza
South African house hero Black Coffee made his debut on BBC Radio 1's Essential Mix back in 2015. Since then, his profile has grown around the world, thanks in part to his presence in Ibiza.
While clubs stayed closed on the White Isle this summer, Pete Tong's long-running radio show hosted its own Ibizan season.
This episode, presented alongside Playa d'en Bossa superclub Hï Ibiza, features two hours of typically body-moving selections from Black Coffee. As ever, the DJ's emphasis is firmly on producers from South Africa, weaving a fascinating snapshot of a world-leading house scene.
AUGUST
With Both Of Us / Are U Down, disco and house authority Jayda G delivered one of the best and brightest EPs of a very strange year.
The mood-enhancing throwback vibe of those tracks also runs through the DJ's podcast for Resident Advisor. Put together between London and British Columbia from her vast record collection, this sun-soaked mix is the balm we need in 2020.
Mike Servito - Juanita's Mix 025
A member of The Bunker collective in New York, Mike Servito is best known for his raw, tactile DJ sets that combine acid house, techno and electro. Bangers, in other words, are his bread and butter.
In this mix for the New York-born community arts project Juanita's, Servito dramatically switches up the tone. As he explains in the SoundCloud description, "elements of atmosphere, mood, and spirit come into play for this mix." His "nostalgic and sentimental" selections include such titans of the '90s as Massive Attack, DJ Shadow, Nas, Aphex Twin and Mary J. Blige.
Like Mike Servito's change-up for Juanita's, this entry in the Ilian Tape podcast series showcases a different side to a rave-ready act.
In this case, the surprise comes from Berlin-based duo Fjaak, whose maximal techno and breakbeats make perfect sense on Modeselektor's Monkeytown Records. Their Ilian Tape session swaps the raucous four-four for a deep dive into rap and bass history, featuring dusty gems from the likes of The Pharcyde, Zion I and DJ Rashad.
SEPTEMBER
It's always a thrill to see Australian talent represented in Resident Advisor's tastemaking podcast series.
For episode 745, Melbourne-based house and techno duo Sleep D present 50 hypnotic minutes of their own productions, plus a remix of fellow Melbournians Big Yawn. As ever with these two studio whizzes, the vibes are on-point.
Anz - NTS Hessle Audio Special
Manchester DJ and producer Anz is a new addition to the Hessle Audio label family, which includes such underground bass luminaries as Bruce, Pangaea, Objekt and Pearson Sound.
To celebrate her debut EP on Hessle Audio, Loos In Twos (NRG), Anz dedicated a full NTS Radio show to the label's rich back catalogue. Settle in for a session that celebrates the past and hints at an even brighter future.
OCTOBER
New York-based DJ and label collective Discwoman has kept the heat coming all year via its boundary-pushing SoundCloud mix series.
This entry from San Francisco's own Tomu DJ boils over with pent-up energy, mixing scuffed rave sounds with stretches of atmospheric melancholy. To show Tomu DJ some love, check out her recent EP, Four Dance Tracks, on Bandcamp.
Warning: if you're craving the dark, sweaty confines of a club, this mix will only make the pangs worse. Salome - a native of Tbilisi, Georgia now settled in Berlin - hits the ground running in her entry to the Lobster Theremin podcast series.
Salome describes her tightly-wound hour as packed with "forthcoming material of mine and some unreleased [and] freshly released electro, techno and breakbeat tracks from friends and other brilliant producers." This one is a real barn-burner.
NOVEMBER
Sherelle - Radio 1's Essential Mix
The last few years have been a wild ride for London-born bass fiend Sherelle. After a blistering Boiler Room set last February, the DJ has been very busy spreading the gospel of jungle, juke and footwork. Sherelle joined BBC Radio 1's roster of residents in 2020, and she capped off the year with this speedy debut on Pete Tong's long-running Essential Mix. Given two hours to throw down, Sherelle went hard.
Roza Terenzi - RA.756
This year saw Melbourne native Roza Terenzi release her debut album, Modern Bliss, and launch a new label, Step Ball Chain. From her adopted home of Berlin, the DJ also recorded this inspired set for the RA podcast series. Stretching over nearly two hours, the mix includes several of Terenzi's own productions alongside label recruit Tapestry Of Sound and a smattering of classics. It's propulsive all the way, taking in techno, progressive house and back-in-fashion trance. With over 20K plays on SoundCloud, this mix is finding its people too.
Honey Dijon - AIAIAI Mix 024
This year, DJ-trusted headphone company AIAIAI launched a series of mixes curated by Benji B. So far, the weekly instalments have come from underground heroes like DJ Spinna, Oneman, Wajeed and Kai Alce. For the 24th entry in the series, AIAIAI secured none other than mixing powerhouse (and favourite of Australian dancefloors) Honey Dijon. Described by Dijon herself as "a tribute to my roots in Chicago house music", the mix bumps and grooves with her usual finesse. Who better to keep the Chicago flame burning?
DECEMBER
Nastia - Scary Beautiful #2: 'Duga' Radar
In a year where every live stream started to look the same, Ukrainian techno DJ Nastia took it up a level. In her Scary Beautiful series, the NECHTO label boss broadcasts fast and furious sets from eye-popping locations around Ukraine. To kick off December, Nastia travelled out to the otherworldly Duga Radar station near the Chernobyl nuclear power plant. What pairs better with Soviet landmarks than some stark and steely techno?
DJ EZ - 21 Years Of Relentless Mix
If you'd like to bounce out of this hell year with a wide grin, try this session from London selector DJ EZ. To celebrate 21 years of releases from UK garage label Relentless Records, DJ EZ gladly took a nostalgic trip through their back catalogue. His hour in the mix flies by, with classics by So Solid Crew, Mark "Ruff" Ryder and K2 Family alongside newer gems like the Floating Points remix of Headie One and Skepta's 'Back To Basics'.
musclecars - NTS Takeover
New York house duo musclecars didn't quite have the year of gigs they'd hoped, but the DJs made the best of a bad situation. In August, Brandon Weems and Craig Handfield released their debut EP as producers, Street Dreams. Its deep and soulful tracks build on the feel of a musclecars DJ set, with the likes of 'Sol' and 'Sun Track I' conjuring a summery weekend in Brooklyn. In December, fellow New Yorker Bergsonist invited musclecars onto her NTS Radio show for a guest mix, and their hour of deep house is a cruisy balm.
Like Red Bull Music on Facebook and follow us on Twitter at @RedBullMusicAU
Sours: https://www.redbull.com/in-en/best-dj-mixes-of-the-year-2020
The Best DJ Mixes Of The Year 2020
Music
31 radio stations, mix platforms and broadcasters from around the world choose their favourite DJ mixes of 2020
As with our Best Tracks of the Year and Best Albums of the Year features in 2020, we've opened up our Best Mixes of the Year rundown to a global spread of perspectives. This time, we've reached out to radio stations and hosts to pick out five favourite sets broadcast in 2020.

In a year where clubs were largely shuttered and dancefloors lay vacant, radio has been vital for maintaining community, giving people a shared experience to rally around in the absence of physical spaces. There's incredible variety in the sounds featured across these mixes, which are a testament to dance music's ability to thrive even without the club context — while the rise of virtual raving equally showcased the club community's resolve and ability to adapt.
There's links to follow and support the stations featured in this list alongside their selections. Many of them rely on community funding to survive, and all of them are doing essential work, so give them a follow and donation if you're able to. Hope you enjoy exploring the mixes, dive in below.
Beats In Space
It's always hard to pick favorites from the past year but the mixes I kept going back to were these five. Canadians were taking over BIS in 2020 with D. Tiffany, Martyn Bootyspoon and Khotin in there. I like that these five mixes all show a different perspective on club/electronic music. The big difference with previous years was that only Galcher Lustwerk's mix was done live in the WNYU studio here in New York City. A month after his mix and the pandemic sent us to broadcasting from home. I missed the in person interactions at the radio station, but getting DJ's from all over the world to tell a story through their music this year was important. It was a bit of musical therapy from missing the club or being home alone for too long.
Beats In Space is a radio show hosted by Tim Sweeney on WNYU 98.1 FM based in New York City, USA. Check out beatsinspace.net and follow BIS on Instagram, Twitter, Facebook, Mixcloud and SoundCloud.
Bianca Oblivion
If 2019 was a fire emoji of parties and nightlife, 2020 saw that flame virtually extinguished. However, that didn't stop DJs and producers from releasing loads of quality mixes and tracks, and even taking their live sets online for a worldwide (web) audience. All of the creative energy that artists would've spent performing live in clubs and festivals was channeled into creating content that us listeners happily streamed during living room dance parties, socially-distant picnics, long drives, and afternoon runs.
It was difficult to narrow down my top choices for mixes this year, as there were so many to choose from across multiple genres. While the future of our dancefloors remains uncertain, here are a few mixes that will ignite your speakers: an all-ragga garage mix from The Large; a perreo, dembow and reggaeton mix from The Saddest Angel; a world club, Baile Funk, and vogue mix from Halfqueen; a Memphis-inspired electro, house, and juke mix from Amadeezy; a grime, world club, and UK funky mix from myself.
Bianca Oblivion is a DJ, producer and host of the Club Aerobics show on NTS. She's based in LA, follow her on Instagram here
Boxout FM
boxout.fm is a New Delhi-based online radio station that has been in existence since April 2017. It came into being at a time when a community-run platform showcasing alternative music and its related cultures in India did not exist. As a radio station, boxout.fm presents a carefully mined perspective on India's emergent musical and cultural scenes, one that is wholly curated by individuals rather than algorithms.
As a people-first organisation, boxout.fm transcends the online airwaves to bring communities together through regular events that celebrate music and the spirit of togetherness. These include New Delhi's longest running weekly club night, Boxout Wednesdays, and the radio's annual music festival, Boxout Weekender. Within boxout.fm's deep archives, you'll find an authentic patchwork of music programming that is both free from the constraints of genre, and representative of an incredibly diverse musical landscape.
Aided by a passionate community of radio hosts, DJs, podcasters and musical diehards, anybody tuning in or attending one of our events can get a peek into India's rich cultural heritage and its growing, global outlook.
Tell a friend, to tell a friend. No Clique, Just Play.
Boxout.fm is an online, community radio station based in New Delhi, India. Download its mobile app here. Follow Boxout.fm on Facebook, Instagram, Twitter, SoundCloud, Mixcloud and RA. Check out its record label Boxout.fm Recordings on Bandcamp. Support boxout.fm via Patreon or Ko-fi. View information on new hosts here
Chai and Chill - CymbiaN

#Ambient mix for our ongoing boxout.fm mix series - Chai and Chill. You're back home from the grind, ready to get your feet up with a nice hot cup of chai and some time to kick back? We got you covered; tune in for the perfect soundtrack to unwind and think of nothing. This mix is by CymbiaN, a project dedicated to ambient and experimental music by Mumbai based composer and drummer Rohit Prabhu.
Through The Smog - Sleepy Insomniac [Guest Mix]
Through The Smog aims to bring you a mixed bag of classic gems, obscure releases, forthcoming tracks by friends, and just good old dancefloor bangers. Expect anything from 70s Tunisian funk, 90s electro from Michigan to ravey breaks from the UK, and more. The monthly show is hosted by SUCHI. In this episode, we have a beautifully nostalgic ravey selection by Sleepy Insomniac. "The mix is a testament to how much I miss clubbing. Full of some high-octane sounds, it touches upon dub techno, electro, trance, garage and beyond." Close your eyes, let go, and join us on the journey.
Indie as fuck - Stain [100% Indian producers]
100% Indian 140 and bass music mix, this was for a special Indian independence day broadcast titled INDIE AS FUCK with a 24 hour all Indian artists program. This mix is by Delhi based bass producer Stain who just put out a wicked six-track EP 'Demon Child'.
Digital Dancefloors - Lush Lata

Digital Dancefloors is a strong partnership between three wholly unique players - Boxout FM, Future Female Sounds, and the Danish Cultural Institute in India, that serves to reinforce the Denmark-India musical relationship in these unprecedented times. These sessions take place live on Mixcloud during the lockdown and this mix stands out from the series.
Lush Lata is the host of Lushthetics on boxout.fm. A curious mix of old skool hip hop, beats, monologues, and trap pack a punch with Lush Lata's set, that borrows from the notion that there is calm before a storm. Aligning this with moods that drop low only to rise high, Lush Lata places her artistic explorations in the interstices of the common shebang.
Indie As Fuck - Aniruddh Menon [Consolidate Records showcase]

Label showcase from Bangalore based Consolidat records for our Indian Independence day stream, Indie As Fuck. This mix was created by Aniruddh Menon featuring music from the label catalog and lots of unreleased bits. You can check out the label catalog on their Bandcamp page.
Read the Indie As Fuck open letter here.
Meanwhile, The Music... - Hrdvsion [ft guest mix + interview with Nathan Fake]
Hrdvsion, as a producer has explored many styles of music: everything from beatless, ambient tracks to rugged club cuts or pop bootlegs. His impressive discography, spread across labels such as Wagon Repair, Balkan Recordings, Rinse and International Deejay Gigolo, hints at a producer who has valued diversity above all. As a DJ, he's played some of the world's greatest clubs, toured India multiple times, and now brings his natural eclecticism as a selector and fan to his new monthly show 'Meanwhile, The Music…'. On this episode he was joined by electronic music producer and Cambria Instruments co-founder Nathan Fake to celebrate the release of his fifth album, 'Blizzards'.
WAXOUT - Raketka

A strictly all-vinyl show, WAXOUT aims to contribute to and bring back vinyl culture as it undergoes a worldwide resurgence. From straight-up DJ sets to laid-back selections, WAXOUT will be all about exploring the world of the physical records. Raketa was born in Belarus, where she had started to collect and play records in 2007 with mainly Detroit, acid and dub techno flavour. From 2009 till nowadays Raketka has crossed the world with a full vinyl bag. This was one of the last few mixes we recorded this year before the lockdown in our New Delhi Studio.
BS0Radio
BS0Radio is an online radio station based in Tokyo. Follow it on SoundCloud here

'Tribute to ZamZam Sound' by Osam Green Giant
Osam Green Giant is a part of the BS0 gang. He is like a hard collector of the Zam Zam Sounds label. He completed their vinyls. This mix is a tribute to the label and his essential selection of Zam Zam Sounds.
1TA *Summer Dub Selection

A Ruler of BS0, 1TA selected cooly dubs for this summer.
Listen here

BS0radio by Double Clapperz
Massive rap/hip hop/grime selection from Japanese grime producer duo Double Clapperz.
Listen here

BS0RADIO by BS0XTRA
Mars89, Daddy Vada, KILLA, Null Da Sensei and OGG are joining BS0XTRA. BS0xtra is carefully curated by the original BS0 crew fusing dub, dubstep, grime, jungle, breakbeats and techno.

DJs with the "present generation of punk" mentality brings forth new styles to the dancefloor.
Listen here
BS0radio by Karnage
Karnage is one of the finest of Japan's new generation of dubstep producers. This mix is a celebration mix for the release of his album 'Facing Inner Struggle' feat. Rider Shafique.
Listen here
Club Quarantäne
Picking five of our favourite mixes from 2020 was tough. Club Quarantäne was started in March by a bunch of friends trying to provide some joy for the party community whilst a bonkers situation unravelled around us. Over the course of the three virtual-events we hosted 700,000+ digi-dancers from 132 countries, over 70 artists and partied together for close to 110 hours – you see now why choosing only five highlights from that is tough! Going on this journey with our community has been something we never could have imagined, but we're glad we can provide them with some light during these dark times. Heading into 2021, we're excited to get back on physical dancefloors, as well as build crazy new ways for virtual-ravers to get together and have fun through technology and music. You'll be seeing a lot more of us: Records, merchandise, digital goods, virtual events, technology and anything else we create, Club Qu comin' atcha! Below are five sets that tore up the dance. Big up everyone that played and joined.
Club Quarantäne is a URL nightclub. Check out its website here

DJ Loyd
Vocal house is huge in South Africa and the resurgence of well produced and arranged dance is on the rise again. With producers like Sun El Musician, FKA Mash, Black Motion all producing sterling hits in 2020, I put together a mix celebrating some of the best vocal house tracks both local and abroad.
The selection also features newcomers Frigid Armadillo who produced a gem called 'Roam in A Day'. As with most DJ Loyd selections and mash ups, I threw in some old skool classics from Nick Holder and our very own DJ Mbuso.
On the show I host, The House Connect on 5FM, my passion has always been to unearth new South African artists and cutting-edge tracks from the producers you already know and this selection looked at some of the newer tracks coming out in 2020. Featuring a track from Blaq Child, a little known producer. The moment I dropped the track, my phone blew up. It made me very happy that a song sent to us has now found its way to some main playlists on some of the biggest radio stations in the country. The mix also features tracks from deep house duo Lemon & Herb, Bekzin Terris and DJ AJ.
An Afro house connoisseur, Sir Vincent checks out new releases from Ralf Gum, Toshi, Black Widow and Taolo.
On The House Connect, the goal is to bridge the gap between the artist and the listener. Every week we drop new albums that are making waves and 2020, despite all its challenges, has been no different. On this mix, resident DJ Thee Gobbs features exclusive cuts from SA producer Caiiro's new offering, 'Agora'.
The SA Gqom scene is probably one of the most stand out scenes we have to offer. Each week, Mdantsane native and scene builder, Athie features some of the dopest Gqom beats we have ever heard. Here, he features some of his own cuts surrounded by other up and coming Gqom artists.
Dublab
dublab LA's non-profit radio station presents 5 of this year's mixes from new residents in 2020: Groteesk, Soltera, Bae Bae and Pacoima Techno – as well as legendary LA-based label Juke Bounce Werk who laid the groundwork in the expansion of Chicago ghetto house, juke and footwork in the city of angels. These residents are pushing dance music to new levels and building incredibly strong communities here in the US and internationally.
dublab broadcasts hundreds of radio programs hosted by some of the most talented DJs worldwide. DJs are empowered to freely play sounds they are passionate about, making each show distinct. dublab is a platform for discovery and the cultivation of next-wave music, arts and culture. The radio airwaves allow space for diverse styles, eras, genres and music cultures to co-exist. Now dublab's programming has expanded to include the production of original art exhibits, films, events record releases and educational programs related to health, youth, development, education and creative processes.
dublab is a non-profit, radio station dedicated to the growth of music, arts, and culture. Visit its website here
BAE BAE — NEGRESS w/ guests Dara Genesis and Naygod – Listen here (no embed available)
Foundation FM
A bit about us: foundation.fm is the online community radio station, led by a diverse group of women, LGTBQI persons and talented creatives, building a community of radio and music makers that can share and help one another evolve.
We choose these mixes because they're ones to take you back to the club and make you dance. Despite being in lockdown we have found so much fun in connecting with other platforms, DJs, producers and sharing our space. It's led to some of our favourite moments such as our HÖR Berlin takeover where Kikelomo kicked off her mix with an incredible Craig David edit! India Jordan celebrating the release of their EP and how it's resonated differently outside of the clubs. Heléna Star reminiscing with Saoirse of the raves in the 90s and of course finding & scouting new talent such as these mixes from DJ Mell G and Kaytseng, two DJs we're really excited about.
Understandably this year has been difficult for so many but we have been so inspired at how our community has adapted, created and carried on. We hope these mixes bring a little bit of joy to your day and help you celebrate the amazing new connections and friendships you've made in this time, like we have.
See you in the dance soon.
Foundation.fm is a female-led online station based in London, follow on Facebook, Instagram and Twitter

Hipsters Don't Dance
In a year where we missed the club, the communal experience of radio helped to pick up that slack. Three of these mixes (The Large, Joey B and Foreignerrrrr ) displayed the highs of being in the club. All of these shows are hosted by charming, funny and talented MCs, 2 of them legends in their own right (Top Cat and Fox). Replicating that energy of a great club night can be tough but in their own way these shows picked up our spirits. The other two shows reminded us of the flipside of that energy. Aqwea and Charlie Bones' shows reminded us that expertly-picked music by passionate hosts can be a salve in these troubled times.
Hipsters Don't Dance is a DJ duo who have a residency on NTS. Check their shows here
Kate Hutchinson
As much as it's been awful to not hear music on a dancefloor this year, at-home mixes have come into their own. It's easy to be cynical about the plethora of live streams that have been firing all over social media but for many, they've been a lifeline: I've loved Octo Octa and Eris Drew's Forest Throwdowns and house party hero D.Nice's endless Instagram Live sets, for which he should win an award for services to DJing. Internet radio has also been crucial in finding some sense of community – for me, making my Worldwide FM shows from home and interacting with listeners has helped give me hope. I've also loved seeing SHERELLE's incredible rise. I met her on the Great Wall of China when she was filming a live stream of Nina Kraviz for Mixmag; now she's now headline material in her own right.
Kate Hutchinson is on Worldwide FM on second Fridays, 12-2pm. Her podcast, The Last Bohemians, is available here

Kiosk Radio
We are an online community radio streaming 24/7 from a wooden shack in the heart of Brussels' historic Parc Royal. A meeting point for music freaks from Brussels and beyond. A tiny kiosk bar serving eclectic music and drinks. Sometimes, on sunny summer days, a safe space to dance under the trees.
Kiosk Radio is based in Brussels, Belgium. Follow Kiosk on YouTube, Facebook, Instagram, Mixcloud and SoundCloud

Kontakt w/ Victor De Roo & Aroh @ Kiosk Radio

This genre-bending mix by our resident Aroh and his musical brother-in-arms Victor De Roo is characteristic for the musical diversity of our radio's residents. This perfect blend of wave, indie, electro and rock demonstrates how a DJ-set can be so much more than a peak-time club set.
Weird Dust Special Tapes set @ Kiosk Radio 29.04.2020
During Belgium's first lockdown, we were forced to close the Kiosk but we continued broadcasting from home. This Special Tapes set by Weird Dust was certainly a bright spot in this strange period. One hour of soothing ambient and experimental electronic tapes who were visually presented before the camera when played. An excellent selection by one of the most versatile Kiosk residents and a highlight in what was one of the most challenging periods of our radio.
Lefto & Zwangere Guy @ Kiosk Radio 20.09.2020
For his weekly 'Think Outside The Kiosk' Sunday evening residency, LeFtO brought the charismatic Brussels rapper Zwangere Guy in September to the Kiosk for a back-to-back set. This attracted a pretty big audience to the Kiosk itself, leading to a spontaneous gathering in the park of a few hundred fans. This mix of peak-time rap, house, techno and ghetto became the soundtrack of one of the most memorable moments this summer at the Kiosk.
Soumaya Phéline & Carin Kelly @ Kiosk Radio 02.10.2020
One of the leading ladies in the Brussels scene, Soumaya Phéline, brought on a rainy afternoon in October Rinse France resident Carin Kelly to the Kiosk for an obscure electronics set with bpms ranging from 80 to 160. An excellent example of how a back-to-back set can create a certain magic to mix full of surprises.
DJ Athome presents We Slowly Rot @ Kiosk Radio 20.11.2020
An experimental set by our long-time resident and master of slow burners, DJ Athome. This set is a perfect mix of heavy basslines, otherworldly percussions and mystical oriental sounds by one of Brussels' most characteristic electronic producers/DJs.
Next PageSours: https://mixmag.net/feature/the-best-dj-mixes-of-the-year-2020
The 34 best DJ mixes of 2020 so far
Features
DJs are still thriving outside of the context of physical dancefloors
DAVE TURNER, PATRICK HINTON + SEB WHEELER
19 August 2020
Radio shows, podcasts, mix CDs and other forms of online and physical DJ sets have taken on an increased importance this year as the only ways to consume sets since clubs closed and festival season was cancelled. We're grateful more than ever that so many options to listen to our favourite DJs in the mix exist and that we can still gain insight into how tastes and trends are developing outside the context of dancefloors.
In no particular order, check out some our favourite mixes from 2020 so far below.

Read this next: The free online mix is a staple of electronic music culture

1 SHERELLE 'Dekmantel podcast 285'
SHERELLE recorded her Dekmantel podcast during the most recent wave of Black Lives Matter protests and in the middle of a global pandemic that has brought the music industry to its knees, including the postponement of all parties and festivals such as the Dutch event where the London DJ was due to play this summer. In her words, the mix is "80 mins of pure angst" and "a massive fuck you to the people who didn't want to see me on their fave 'techno' festival."
"As a Black queer woman, there is barely any visibility on major festivals inc. Dekmantel which is one of the reasons why this mix is bittersweet. Recording during the time of the first wave of protests honestly… was a lot. But I am proud that I am able to share the outcome," she wrote on Twitter. "It's not enough to be making promises, we actually need action. We better be seeing more Black DJs like myself and others at these festivals. Respecting the music and culture."
Her selection here is honed and explosive, a showcase of the new-skool juke, footwork and jungle that she's been pioneering in her sets and via her Hooversound label. Press play and you're whipped away with the speed and precision of a bullet train as SHERELLE finds solace in ferocity/velocity. Seb Wheeler
3 Josey Rebelle 'Josey In Space'
Tim Sweeney's New York radio show Beats In Space has long been a staple on the electronic music airwaves, attracting the likes of Four Tet, Avalon Emerson, the great Andrew Weatherall, Carl Craig, Lena Willikens, Galcher Lustwerk, Ben UFO and more. While the radio show is still going, Tim launched the 'Beats In Space' compilation series in 2019 with a mix from Powder. Volume two landed earlier this year, courtesy of Rinse FM resident and all-round boss selector Josey Rebelle.
'Josey In Space' is frenzied whirlwind of bass flavours and electro to begin, moving through rRoxymore's 'What's The Plan?', Afrodeutsche's 'Phase Two' and the surging 'Electricity' by Automation. House stomp and soul comes in the form of Titonton Duvante's 'Avenues' and Reggie Dokes' 'Piano Seduction', before the cool down period thanks to tunes by Shy One, Andrés and Molinaro. As is often the case with Josey, a jungle tune is thrown into the mix - this time it's Nookie's remix of Rogue Unit's 'Dance Of The Sarooes - just before the dusty rap of Lex Amor's 'Praises' sees us out ahead of the outro. Dave Turner
4 Davis Galvin 'Daisychain 123'
5 Colleen 'Cosmo' Murphy 'In Session'
Lucky Cloud, the London party that Colleen 'Cosmo' Murphy co-founded and which is a direct descendent of David Mancuso's legendary Loft events, is one of the capital's great clubs, hosted in a school hall, with a vegan buffet, beneath a giant, shimmering disco ball, all day on just four Sundays a year. There's darkness, euphoria and the constant moving of bodies. It's bliss. And this In Session mix, blended instead of Lucky Cloud's start-to-finish style of track selection, will take you there as Cosmo selects vintage house and disco workouts. It's provided much nourishment during this lockdown and sounds particularly good as the sun makes its way into the sky on these glorious, early summer mornings. Seb Wheeler
6 Abena 'JEROME Mixfile #602'
After setting the scene with some textural haze and pleasant distortion, reverb-soaked chords softly plunge into Abena's JEROME Mixfile instalment and build towards increasingly energetic territory via stirring vocals and controlled percussive hits. Before you know it, the sounds are then turning to ravey breaks and acid. Every new blend in this mix ushers in an exciting new sense of dynamism. Selections such as Fever Ray and Nídia's leftfield pop x footwork hybrid 'IDK About You' and Dizze Rascal's potent grime cut '2 Far' bring plenty of vigour, while a more bewitching moment comes from the instrumental of Princess Nokia's African mysticism exploring 'Brujas'. Perhaps the moment that best encapsulates the no-holds-barred spirit is a jungle-infused edit of DJ Jean's 90s trance banger 'The Launch'. Hit play and enjoy the revelations. Patrick Hinton
7 Chris Inperspective + Mr Porter MC in The Lab LDN
"Big up Chris for always representing the drum 'n' bass with actual drums and bass," reads one comment on this stream. The commenter is right. Chris Inperspective's Lab LDN set is d'n'b for the purists. One hour of rinse-out rollers to send you wild in the dance, although it's likely to be in your own living room right now. Either way, Chris, joined by Mr Porter on the mic, provide a sweat-inducing set to please the d'n'b heads. Dave Turner
8 SARRA WILD 'AS AA S أساس x FILMISHMISH'
9 Anz 'spring/summer dubs 2020'
10 Nadia Khan 'RA.710'
Nadia Khan must have known what lockdown-induced, head-messing experiences were to come when she released this RA podcast back in January, such is the ambient warmth and comfort it radiates. Nadia's productions also come with the same relaxing atmosphere and textures, but on this she chooses to go with tracks that aren't hers. Instead we're guided through a meditative session with tracks by Lawrence, Priori, Loscil and an Ex-Terrestrial remix of Samo DJ. If your stress levels are raging, Nadia's mix will soon have you feeling relatively calm. Dave Turner
11 OK Williams 'NTS London, 21.05.20'
OK Williams' NTS shows are consistently among the best on the station. The range of sounds they cover are broad, and whether she's spinning relaxed slow jams or rolling through blistering jungle, you can hear the amount of care and attention behind each set's selections. This edition from May 21 opens perfectly on the blissful sounds of Outkast and moves through the laid-back reggae of Ranking Ann's 'Love On A Mountain Top', Bark Psychosis' soothing cover of Wire's 'Three Girl Rhumba', Ewan Pearson's ecstatic remix of Slam's 'Visions', and plenty more. It's a nonstop delight. Patrick Hinton
12 MikeQ 'In Session'
MikeQ has been on New York's ballroom scene for the best part of two decades, resident at and promoter of some of the city's best vogue parties and founder of the Qween Beat record label, which is a launchpad for new producers and artists. We asked him to put together an In Session mix in celebration of his involvement in Legendary, HBO's new vogue reality TV show in which he DJs and also wrote the theme tune (alongside Ash B). It's as hot and lively as you'd expect, with MikeQ ripping through tracks for well over an hour. Seb Wheeler
13 rRoxymore 'Groove Podcast 263'
Usually with rRoxymore you're treated to off-kilter house and techno and weirdo club cuts. This Groove Podcast couldn't be further from the sound most would associate her with. Instead she goes full broken beat, giving us doses of funk and swagger. Tunes by Kaidi Tatham and 4Hero both feature as rRoxymore dishes out an hour of Sunday morning jams. Dave Turner
14 DJ Pitch 'Impact'
We waxed lyrical about the range of different music DJ Pitch has been pivotal in bringing to wider attention through the TT and All Centre labels in our Impact feature in April, and the accompanying mix was a testament to that fact. Comprising mainly of music he's put out or plans to, it's an engrossing mix that travels across a variety of moods and genres. With every replay you find a new favourite moment among the blend of leftfield club, body-popping edits, growling bassweight, UK rap hybrids, sublime electronica, and more. DJ Pitch keeps a low-key profile but the music speaks for itself: this mix is the sound of one of London's most vital figures. Patrick Hinton
15 soso tharpa 'Truancy Volume 265'
What a joyous celebration of dim-lit basement bump 'n' grind Truancy Volume 265 is. Washington DC's soso tharpa slinks through outsider house, percussive techno and frenetic club, making links between Rod Lee, Errorsmith & Mark Fell, Peter Britto and a vintage remix of Shortstuff & Mickey Pearce by Ramadanman. The mix is urgent and points straight toward the dancefloor, ending with a charged Black Lives Matter freestyle by LL Cool J lest anyone forget the ongoing context in which it was made. Seb Wheeler
16 FAUZIA 'Crack Magazine - Bandcamp Week'
FAUZIA's sets go hard. Screwface, jaw-clenching hard. The 6 Figure Gang member loves bass-driven weapons and it's highly likely she'll play high-tempo every single time. She put together this mix for Crack Magazine as part of Bandcamp week, describing it as "an accurate representation of the depth and versatility of Black artists - a diverse range of black art." You'll feel like you're flying on a rocket as she careers through techno, electro, juke and breaks, with r'n'b and soul vocals woven inbetween at points. Dave Turner
17 ZULI 'Unsound Podcast 66'
ZULI's Unsound Podcast is a brilliant slice of chaos. Seismic bassweight swells as broken rhythms judder and splutter overhead, distorted rap vocals cut through to the fore as textures expand and melt into layers of fuzz, rapid drum patterns fire pneumatically under slews of experimental noise. It's tailor-made for strobe lights and an underground bunker. Patrick Hinton
18 Shannen SP 'DJ Mag Recognise'
Bass heads will know Shannen SP as a key member of the Hyperdub crew and co-creator, alongside Kode9, of the label's party Ø. She's also a DJ and her sets will throw you left, right and back again, such are the experimental tracks she spins. This Recognise mix sees her in spectacular form, banging out club deconstructions, dancehall and more gritted teeth tunes. This ain't for the fainthearted. Dave Turner
19 Sammy Virji 'Impact'
20 Conducta 'The Kiwi Sound'
It's tempting to say that if the pandemic hadn't happened then UKG would be running riot at clubs and festivals all year long. But this latest wave of the sound – which includes elders and fresh faces alike – is so brilliantly, ridiculously, infectiously fun that not even lockdown can stop it soundtracking Britain in 2020. So fire up your Zoom parties, get your social bubble together for a BBQ, take your mate out for a drive or just plain put on your stereo while doing a home workout because new-skool legends like Sammy Virji and Conducta are here to put a spring in your step whatever you're doing. And when the clubs do reopen? It's going to be gas o'clock. Seb Wheeler
Read this next: UK Garage is the best genre ever

21 Akua 'Truancy Volume 256'
The impact that New York-based Akua has made on techno since getting started as a DJ midway through the last decade has rightfully caught a lot of attention. Her hard-hitting sets throb and drive with an unbridled sense of energy, keeping the Detroit roots of techno firmly embedded while also taking innovative turns. Her Truants mix came out in early January and through repeated listens we're not tiring of it. An unceasing note of fuzz cuts through the opening as percussion pistons into life, but a few minutes later a change-up sees the mix drop in some off-kilter bouncy sounds. That sets the tone for the set, which is banging and surprising throughout. Patrick Hinton
22 Carista 'Essential Mix'
Carista's become a firm favourite over the last few years thanks to her joyous sets filled with soul and littered with all the ingredients to make you smile. Her United Identities sets on NTS Radio often see her combining house and broken beat with soul and r'n'b jams, while her club and festival sets are usually intense workouts taking in techno, garage and slammin' 4/4.
The Dutch DJ's ascent led to a BBC Radio 1 Essential Mix in February, giving her the platform on the iconic series to show the depth of her selections. That she did, including tunes like Theo Parrish's 'Drive', Kai Alcé's remix of vocal house delight 'Wake Up Stand Up', Mor Elian's devilish 'Clairvoyant Frog', Hard House Banton's bouncing 'Sirens' and Mala's dubstep classic 'Alicia'. There's even reworks of Sister Sledge's 'He's The Greatest Dancer' and Prince's 'Purple Music' thrown in. Dave Turner
23 diskonnected 'at Club Quarantäne'
The global pandemic of 2020 has seen virtual raving take on a new level of significance, with people being forced online to get their dance fix. Taiwanese DJ Diskonnected was among the line-up on the April 25 edition of Club Quarantäne and stole the show with his 90 minute session of infectious blends. Jaunty and uplifting melodies flow throughout, with throwback vocoder and old-skool sounds making it tons of fun to lock into. Patrick Hinton
24 Dr Rob 'Looking For The Balearic Beat June 2020'
While you can still find the original Balearic spirit of Ibiza on the island if you look hard enough, often the idea of the White Isle as one shimmering sandy dancefloor where all the drinks are free is more romantic than the real thing. Enter Ban Ban Ton Ton, the blog committed to Balearic and acid house whose monthly Balearic Beat mixes by Dr Rob will transport you to an Ibizan terrace at sunrise quicker than you can say "do you want to hold hands and listen to Art Of Noise?" The June edition is particularly delicious, like sipping hierbas in the afternoon sun. Seb Wheeler
25 TAYHANA 'Real Latinx Jotx Viciosa Pride Mix'
TAYHANA's 'Real Latinx Jotx Viciosa Pride Mix' brings pumping NRG from start to finish. Insistent vocals, ravey synths and throbbing bass take centre stage. It surges like a tidal wave of good vibes, setting off at a pacey tempo and sweeping up an infectious blend of sounds for the ride. Patrick Hinton
26 Aquarian 'In Session'
We published this mix in late February, and five months and a pandemic later it feels incredibly nostalgic for The Time Before. Aquarian channels the mania of a peak-time rave in all its glory, with meticulous mixing sequencing a bunch of adrenaline-charged bangers. It's tons of fun throughout, with edits that make you smirk and screw your face up in equal measure alongside plenty of irrepressible dancefloor fuel. Just be prepared for it to send your club-yearning pangs into the stratosphere. Patrick Hinton
27 BADSISTA 'FACT Mix 754'
I caught BADSISTA in Sâo Paulo in 2018. Then an unknown DJ to me, I was completely blown away by the energy she radiated from behind the decks. Just full-on club workouts, combining face-melting bass and choppy vocal samples. This mix for FACT is in a similar vein, with the Brazilian going full throttle through high-octane club trax, many produced by herself and South American counterparts, plus deep, banging garage (see: House Of Black Lanterns' 'Out To The Private Number'), rowdy breaks, a Kelela acapella and Lotic's anxious dread of a tune, 'Carried'. BADSISTA is someone you should have on your radar. Dave Turner
28 DJ City 'Live from Cocktail d'Amore'
The closing of Griessmuehle earlier this year marked a sad loss for Berlin's clubbing scene, but if it had to go, the Cocktail d'Amore closing party was a suitably debauched end for the dance spot. Running nonstop across several days, this DJ City recording gives a four hour insight into the trippy bangers soundtracking the sweat-soaked hedonism inside. Patrick Hinton
29 Joy Orbison 'wooly Window Sessions Part Wun - UKG 4/4 +++'
It's no secret UK garage is a large influence on Joy Orbison. It's been a part of his life since he was a teenager, a fact confirmed in the description of this mix where he says: "Apologies for the pops & scratches, I've had some of these records since I was 15." Any worries about implications on sound quality are gone instantly, as Joy O delivers a slinky UKG mix full of tunes you probably wouldn't hear on most UKG mixes and sets. A diggers' dream. Dave Turner
30 Helena Hauff 'Kern Vol. 5'
Kern sounds like a scientific bunker where the world's most far out DJs cook up new strains of sound and unexplored track blends: Stingray's stood over a rack of bunsen burners, Objekt's spilled fluorescent goo all over his lab coat and Hell's flowing locks are tied up in a net to avoid another bunsen burner accident. Having put together this smorgasbord of alien electro for Tresor's mix series, Hauff ends up setting the fire alarm off after sparking a celebratory fag out the fire escape. It's pure, wonderful chaos. Laboured metaphor aside, this is predictably brilliant. Cheers Helena! Seb Wheeler
Read this next: The 20 best pre-00s electro tracks

A Bake mix is a gift to be cherished. The Glasgow-based DJ has been open about his mental struggle with completing mixes outside of his Rinse FM radio residency. When presenting his instalment to the c- series on Twitter, he wrote: "a small moment of personal happiness: after 10 years, i've finally made a mix that i feel proud of :)". His pride is deserved: this is a superlative mix, laced with intricacies that are a trip to get lost within. Patrick Hinton
32 Foul Play 'Untitled 909 Podcast 036'
Hardcore and jungle's had a big, big resurgence in the past couple of years. Your favourite house or techno DJ has probably dropped one or two tunes in here and there, stirring up late '80s and early '90s rave nostalgia. Foul Play are legends of that era and the Untitled 909 Podcast called on them to put together mix number 36. Foul Play don't disappoint in their selections, dropping in their own tunes like the rave-stabbing 'Dubbing You', 'Ricochet' and 'Open Your Mind'. The jungle, rave and hardcore onslaught is helped along by other bangers like Andy C's 'Slip N Slide', DJ Peshay's 'Gangsta' and Manix's 'Hardcore Junglism'. I need a breather just writing about it. Dave Turner
33 Juliana Huxtable 'Dekmantel Podcast 288'
JULIANA HUXTABLE channels serious energy and emotion into her mixes, cutting up an array of sounds and slamming them together into powerful and challenging aural experiences. Her Dekmantel podcast is a prime example, opening on a softly whispered spoken word extract and then immediately upping the ante with sub-bass weight, unhinged vocal snippets, scattershot percussive rhythms, haywire melodies and more general chaos leading the charge. Patrick Hinton
34 A.G 'DISCWOMAN 96'
Discwoman's mix series is a continuous stream of top-class sets moving through anything from house, techno and electro to breaks, jungle and bass-riddled club music. London DJ A.G took the reins in July and stepped up to the plate with a heavy-bodied ride. Jittery experimental tracks meets garage meets r'n'b meets footwork meets UK rap in the form of J Hus. Let's not forget the pitched up Janet Jackson cut to round things off, in what is a very, very fun mix. Dave Turner
Read this next: Get the best of Mixmag direct to your Facebook DMs

Next PageSours: https://mixmag.net/feature/best-dj-mixes-2020-so-far
Best Mashups Of Popular Songs - Best Club Music Mix 2019 #5 [25k Subscriber Special]🔥🎉
Every month, Philip Sherburne listens to a whole lot of mixes so you only have to listen to the best ones.
A good DJ mix can be like sonic interior design, subtly making your surroundings feel cozier or more stylish. A great mix can upend your bearings altogether, and three of this month's standout sets do just that. Russian electronic musician Kate NV uses supersaturated color and a skewed sense of humor to wring surrealist overtones out of vintage synth pop. Barcelona's Tutu uses field recordings to explore the physicality of creative practice. And Poland's FOQL layers the sounds of protest with left-field psychedelia, yielding a kind of political music that goes beyond simple didacticism. For those in search of something slightly less disorienting, there are also plenty of alternatives, including Imaginary Softwoods' enveloping ambient and Tim Reaper's retro-futurist jungle.
---
Kate NV – Bleep Mix 143
I first heard Kate NV's Bleep mix on a gloomy Saturday morning, feverishly cleaning house under the influence of one too many cups of coffee—ideal conditions for experiencing the Russian electronic musician's strange and captivating set. With a particular emphasis on Japanese music from the 1980s—city pop from Taeko Ohnuki, tropical futurism from Today's Latin Project, Burt Bacharach–esque synth pop from Marica—it is full of perky melodies and shiny, synthetic textures, with an undercurrent of kitsch snaking beneath disco flash and new-wave sheen. Familiar sounds are made strange: A shimmering piece of pulse minimalism sounds like Steve Reich being performed on music boxes and grandfather clocks; Gontiti's 夢の比重 tackles a cappella bossa nova via sampling keyboard; Frank Zappa's "The Beltway Bandits" (from the intriguingly named album Jazz From Hell) is disorientingly beautiful, like staring too long at the sun. One song made me think, improbably, of some Casio-toting entertainer playing reggae covers of Tom Waits in a long-ago German Kneipe. The only Kate NV song to make the cut is an excerpt from a year-ago performance in which the producer lays down pointillist percussion alongside clarinetist Andrey Bessonov, distilling the mix's prevailing air of bright-eyed mischief.
---
AceMoMa – BBC Radio 1 Mix
Even with clubs closed, regular collaborators AceMo and MoMa Ready have had a banner year. Pretty much every month has brought new material from one or the other. Whether they're turning out techno, house, jungle, or something else entirely, it's all distinguished by their signature sense of contrast, balancing raw, analog frequencies and rushing grooves with a lush harmonic sensibility. The New York DJs' collaborative set as AceMoMa for BBC Radio 1 has pretty much everything you could want in a set of peak-time house and techno: big, burly grooves drenched in melody; hypnotic vocal hooks; intensity to spare; and crucially, a healthy sense of fun. When they want to, they can go as deep as anyone—by the very second song here (MoMa Ready's "Saving Grace") they're exploring the kinds of full-fathom chords that will carry through the duration of the set—but they're also not afraid to take the occasional detour into boisterousness. When the nervous refrain of MoMa Ready's "Untitled" ("There's something wrong with my mind") gives way to the driving piano house of Escaflowne's "Stronger," it feels like the roof tearing off. It's an exhilarating hour from start to finish, and virtually all of it comes from the two producers or their circle of friends—yet more evidence that these two are just unstoppable right now.
---
Waajeed – AIAIAI Mix 019
Detroit's Waajeed is carrying on two of the city's hallowed traditions: electronic music and community uplift. This year, he launched a fundraiser to help the Underground Music Academy get off the ground. Inspired by local Black-owned outfits like Underground Resistance, the UMA will provide local residents with training and mentoring in music production, DJing, and the industry. Detroit is also the unspoken theme of Waajeed's contribution to the Swedish headphone maker AIAIAI's new mix series: Virtually every track in the set is a product of the 313. Electro and ghetto-tech form the backbone of the mix, as Waajeed cycles through cuts from producers like Mr. De, DJ Godfather, DJ Deeon, Erik Travis, and the late Erotek—often returning to a given artist (or even a single track, in the case of Mr. De's "Din Daa Daa" remix) multiple times in the set. Favoring syncopated 808s and call-and-response vocals, the energy is rambunctious, but Waajeed's mixing style is infallible as quartz timekeeping. He fleshes out these sweat-soaked party jams with smoother, deeper strains of techno, bringing the hour to an emotional climax with Los Hermanos' gorgeous 2004 cut "Resurrection," as affecting an example of Detroit's resilient spirit as you could ask for.
---
Tutu – Current Obsession
If the tracks that Barcelona's Tutu has selected for her latest mix have particularly gem-like qualities—hard and bright, full of translucent synths, polished surfaces, and clean lines—that's no accident. The set was commissioned by Current Obsession, an experimentally minded Dutch jewelry magazine, on the occasion of NYC Jewelry Week. But it's not just that Tutu's sparkling selections of IDM, ambient, and bass music resemble precious stones on a metaphorical level. She also laces the mix with actual sounds of jewelers at work in their studios: the whine of diamond-tipped circular saws, the hammer of hand tools, the buzz of polishing discs. These artisanal found sounds are so effectively folded into the mix that it's often unclear whether a given sound is a jeweler at work or just part of the track. Conversely, every rolled hi-hat or frozen blast of reverb suddenly sounds like it could be a fragment of the real world: metal meeting metal, sparks flying in midair.
---
Tim Reaper – On Cue
Tim Reaper has good reason to call his label Future Retro: The UK DJ specializes in a style of music that's older than he is. Reaper was born in 1993, around the same time that breakbeat hardcore was evolving into jungle; years later, an encounter with DJ Zinc's 1995 track "Super Sharp Shooter" turned him into the obsessive that is today. Both his productions and his mixing are evidence of extensive study of the classics. "Each time I find a label or an artist that I'm unfamiliar with, I'm digging deep on them," he told DJ Mag. "You listen to every single tune within a catalogue, mark your favourites, and move onto the next: building, building, building to retain that knowledge in your head and carry it with you." Reaper's mix for the magazine is a testament to the way those original hardcore and jungle influences have returned to dance music. Though virtually everything here sounds vintage, most of it dates from the past couple of years; the bulk is still unreleased, with a healthy chunk coming from Reaper's own hand. The hourlong set expertly balances roughneck energy with deep, atmospheric synths. By reanimating the genre's tropes—deep-diving basslines, dub sirens, deejay chat, and pretty much every classic breakbeat in the book—Reaper suggests that sometimes you gotta go back to go forward.
---
Imaginary Softwoods – At No Way Back Streaming From Beyond
Imaginary Softwoods is the solo project of synth whiz John Elliott, best known for his work in Cleveland cosmic travelers Emeralds. Back in May, as portions of the United States were first reeling from lockdown measures, he broadcast from his studio as part of No Way Back: Streaming From Beyond, the online version of a beloved all-nighter that usually coincides with Detroit's Movement Festival. Where No Way Back has a reputation for mind-bending acid mayhem, Elliott's performance takes a softer approach to psychedelia, conjuring virtual spaces in rose-tinted tones and gently contoured chords. In places, he revisits the burbling arpeggios that were a staple of Emeralds' output, but many of the pieces here (a number are live versions of material that later reappeared on Imaginary Softwoods' So Extra Bronze Lamp) forego complex movements in favor of held tones that feel almost static, save for the shimmering at their edges.
---
DJ FOQL – Crack Mix 392
Poland's FOQL frequently works with narrative forms—radio dramas, film scores, video-game soundtracks—and she brings a storyteller's instincts to her Crack Magazine mix, interweaving experimental music with field recordings of recent abortion-rights protests across Poland. Things get off to an intense start with raging, early-'80s post-punk from Germany's La Loora; the sounds of police and protestors' chants of "Solidarność jest kobietą" ("Solidarity is female") contribute to the overwhelming sense of discord. But then the street noise falls away, and FOQL (Justyna Banaszczyk, a former member of Poland's activist collective Oramics) turns her hand to an entrancing blend of ambient, noise, and industrial. Occasionally, a song bursts forth, like a brightly costumed character emerging from the shadows: the tropical psychedelia of Cameroonian musician Francis Bebey's "Forest Nativity"; the twisted vaudeville of "Rats in My Room," a 1957 song by onetime Charlie Chaplin co-star Leona Anderson, who once declared herself "the world's most horrible singer."
The recent protests, a response to Poland's reactionary government, are the country's most significant upheaval since the Solidarność movement in the 1980s; one leader of the All-Polish Women's Strike has described the grassroots movement as a "backlash against a patriarchal culture" and "the fundamentalist religious state." The protestors' program is extensive: They are fighting not only for the legalization of abortion but also for the separation of church and state, the independence of the Polish judiciary, and greater protection for women's rights and LGBTQ+ rights. With one of Europe's most illiberal administrations currently in power in Poland, the stakes are high. FOQL's mix captures the spirit of the moment, harnessing defiance, humor, and a touch of surrealism to offer a glimpse of a better world.
Sours: https://pitchfork.com/thepitch/the-7-best-dj-mixes-of-november-2020/
Dj mixes 2020
Mixtape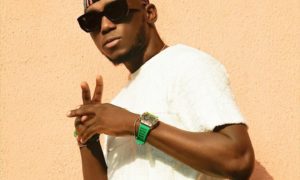 [DJ Mix] DJ Spinall – "AfroMix" Episode 2
DJ Spinall comes through with Afromix Episode 2, after the success of Ep. 1 on Apple music and Motivation Mix….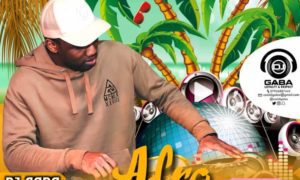 DJ MIX: Dj Gaba – Afro Summer Slam Pt2 | @cooldjgaba
DJ Gaba [ @cooldjgaba ] is back again with Afrobeat Summer Slam Part Two, This new mix by Prolific DJ…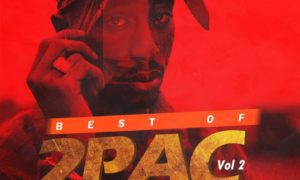 [Mixtape] DJ Magic (Vol 2) – "Best Of 2Pac"
DJ Magic out again with a masterpiece and this time its solely on the discography of a rap legend, 2Pac….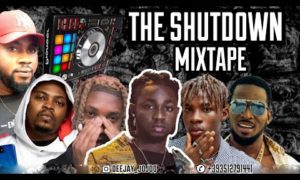 [Mixtape] DJ Jojo – "Understand The Shutdown Mix"
Deejay Jojo Entertainment present to you latest 2021 Naija Hottest Party Mixtape produce by "DJ JOJO", "The Shutdown Mixtape"… Enjoy!!!…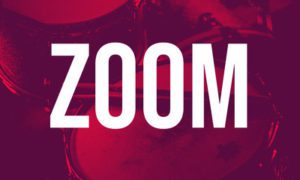 [Mixtape] Dj Oba OG – "Zoom"
Buzzing disc jockey Obara Sunny popularly known as "DJ Oba OG" serves us a banging mixtape titled "ZOOM". This Mix…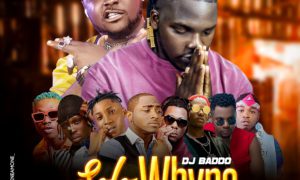 [Mixtape] DJ Baddo – "Solo Whyne Mix"
Nigerian award-winning disc jockey, DJ Baddo aka the originator returns back with another hot mixtape titled, "SOLO WHYNE MIX". Consequently,…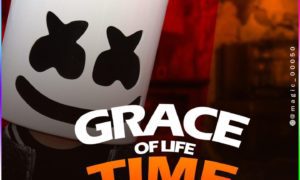 [Mix] DJ Magic – "Grace Of Life Time 2021 Mixtape"
Dream Chaser Ent. Presents "Grace Of Life Time 2021" Mixtape, Hosted by DJ Magic. This mixtape runs for 55 minutes,…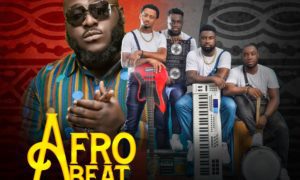 [Mixtape] Alternate Sound x Dj Big N – "Afro Jam Session 2021"
Africa's premium Band, Alternate Sound teams up once again with Superstar DJ Big N to deliver yet again, a stellar…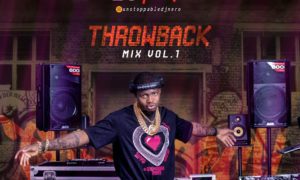 [Mixtape] The Unstoppable DJ Nero – "Throwback Mix Vol 1"
Anih Chineye Jeremiah, professionally known as The Unstoppable DJ Nero who is notably admired for his taste in good music…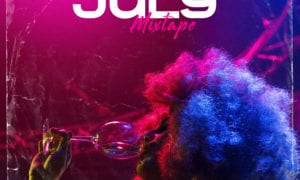 "Tooxclusive Chilled July Mixtape" Hosted by DJ Latitude (Eid Mubarak 2021)
The Turn Up Initiator came through with a chilled mixtape for the month of July, 2021, DJ Latitude bless Tooxclusive…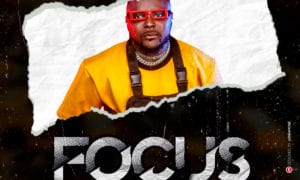 [Mixtape] Dj Baddo – "Focus Street Mix"
Checkout this Brand New mixtape from "DJ Baddo" titled "Focus Street Mix", This is a Certified Street Mix for Sure….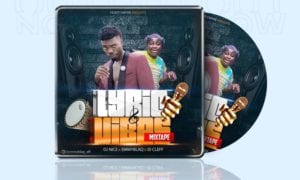 [Mixtape] DJ Nice – "Lyric & Vibes" ft. Emmyblaq (5 bottles of Hennessy VSOP)
DJ Nice drops "Lyric & Vibes" Mixtape and he is joined by hypeman & Party ginger, Emmyblaq the brain behind…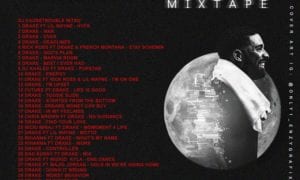 [Mixtape] DJ Causetrouble – "Best Of Drake"
After the success of 'Grammy Mix' and 'Best Of Omah Lay', DJ Causetrouble presents "Best of Drake". If you Love…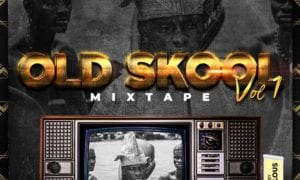 [Mix] DJ Fabulous – "Old Skool Mixtape Vol. 1"
In the spirit of ThrowBackThursday (TBT), Here is something light to refresh your music memories – "Old Skool Mixtape" Vol….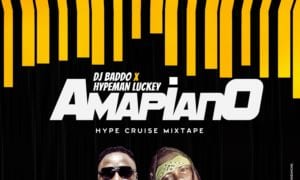 [Mix] DJ Baddo x Hypeman Luckey – "Amapiano Hype Cruise Mixtape"
DJ Baddo drop another dope mix titled "Amapiano Hype Cruise Mixtape". The Originator teamed up with "Hypeman Luckey" & Ola…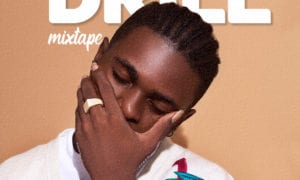 [Mix] DJ Latitude – "Drill Mixtape"
"DRILL MIXTAPE", Dj Latitude is back again with another Lit Mix after the success of his Grime Mixtape. Back, super…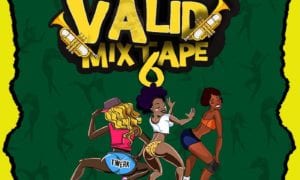 [Mix] DJ Khoded – "Valid Mixtape 6.0"
After the successful release of 'Vibe' Audio/Video featuring Mz kiss, the Valid Boy – DJ Khoded decide to dish out…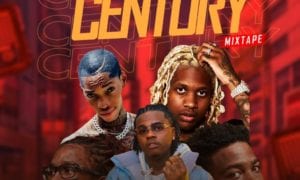 Dj Magic World Wide – 21st Century Mixtape
DJ MAGIC WORLDWIDE drops another compilation of monster hits that will have you dancing non-stop. DOWNLOAD MIXTAPE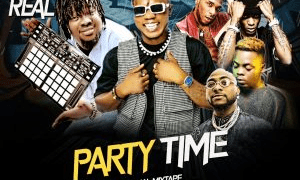 Download Mixtape: DJ Real – "Party Time (Special Mix)"
Ladies & Gentlemen, once again we are presenting to you another heavy-weight mixtape "Party Time Mixtape" with DJ Real a.k.a…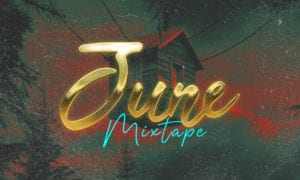 DJ Latitude – "Tooxclusive Mid-Year Party Mixtape" (June Edition)
Tooxclusive June Edition Mixtape is a party banger Mix for the 2021 Mid-Year, Hosted by DJ Latitude. DJ Latitude The…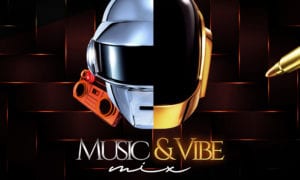 [Mixtape] DJ Yomc – "Music & Vibe Mix"
Ladies & Gentlemen, ones again we are presenting to you the Cruise Master Mixtape, DJ Yomc; this time is putting…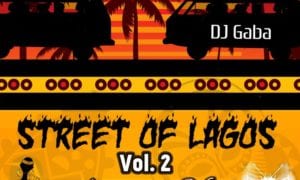 DJ MIX: Dj Gaba – "Street Of Lagos Pt2 Mix"
After the success of his 2020 'Afro Summer Slam' Mix and STREET OF LAGOS MIXTAPE in 2021 Which gathered massive…
Sours: https://tooxclusive.com/main/djmix-download2019/page/2/
New Year Music Mix 2021 ♫ Best Music 2020 Party Mix ♫ Remixes of Popular Songs
.
Similar news:
.
1266
1267
1268
1269
1270