How to Install Wall Shelves Using Standards and Brackets
Plan the Project
It is always a good idea to start a project with the finished goal in mind. Once you decide on a suitable wall for your shelves, sketch your plan. You'll need to decide how high and low you want the top and bottom shelves, how many shelves you need, and how long the shelves will be.
With that settled and a rough sketch in hand, you can shop for all the materials you need. Plan to buy standards about 10 to 12 inches longer than the intended distance between the top and bottom shelves. This will give you some flexibility in the arrangement of the shelves.
When you move, the whole shelving assembly can be disassembled quickly. Fill and paint the holes in the wall to leave things just as they were before the shelves were installed.
Locate Studs
First, use a stud finder to find wall studs. The standards must be anchored with screws driven into studs—the vertical framing members to which drywall is attached. The studs should be spaced 16 or 24 inches apart in the wall, measured center to center, although this spacing can change near doors, windows, and corners.
Use a battery-operated or magnetic stud finder to locate the studs in your wall. The former tool will locate the studs behind drywall by detecting density, while the latter tool works by sensing the nails or screws that hold the drywall to the studs.
Move the stud finder straight across the wall, marking each stud location. Rather than a pencil, use small pieces of blue painter's tape to mark the location of each stud.  When you're done, you can remove the tape without leaving any mark behind.
Plan Locations for Shelf Standards
With the studs located and marked, the next step is to determine the best spot to install shelf standards. For basic bookshelves, plan to set the standards 32 inches apart if the walls have studs spaced 16 inches apart. If your studs are spaced 24 inches apart, plan to attach a standard to each stud.
Shelves should overhang the side brackets by no more than 6 inches. So, for example, if you plan to use three standards spaced 32 inches from each other (total span of 64 inches from end to end), you can safely use shelves that are as much as 76 inches long (or a standard 72-inch, 6-foot-long board would work fine).
For particularly heavy loads, check the manufacturer's instructions to determine the best spacing for your standards.
Attach the First Shelf Standard
It is easiest to attach shelf standards with a helper, although it's possible to do the job yourself.
Set the first standard in place at the intended height, centered over a stud. When you are satisfied with the location, stick an awl through the top screw hole in the standard, marking a small indentation in the wall. This will make it easier to set and drive the screw.
Drive a screw through the top hole, just deep enough to hold the standard in place securely; don't make it so tight that you can't move the standard a little. Set your level alongside the standard, adjusting the position so that it is perfectly plumb (that is, vertical). Plumb is indicated when the bubbles in the top and bottom vials are centered.
Poke awl holes and drive the remaining screws, makig sure the standard is positioned perfectly plumb. The standards should be just barely snug against the wall; if you drive the screws in too far, you may damage the wall surface.
Attach the Remaining Shelf Standards
The shelf standards must be installed plumb, but it is equally important that the brackets, and therefore the shelves, are level across the standards.
Set a level across adjacent brackets, sliding the standard up and down until the bubble in the center vial is centered. Make sure that the standard is resting over a stud, then punch a hole in the wall through the top screw hole and drive a screw.
Use a level to make sure the standard is plumb, then attach the standard to the stud with screws. Repeat the process for any remaining standards.
Attach the Shelf Brackets
Shelf brackets range in size from 5 inches deep (for shelves holding paperback books) to 24 inches (for desktops and other large spaces). Plan to use brackets that are just a bit shorter than the depth of the shelves. For example, if you want shelves that are 8 inches deep, use 7-inch brackets.
You don't have to make all shelves the same depth. Instead, you can install shelves that get increasingly deeper from top to bottom, allowing you to place smaller items on top and bigger items on the bottom, or the other way around.
Slip the bracket into the slots on the standard, then give it a little push down to make sure it's set properly. A tap with a mallet or hammer is sometimes necessary.
Attach the Shelves
You can buy shelves ready-made or you can make your own. There are several options.
Solid wood is the strongest choice and the one that works best if loading books on brackets and standards spaced 32 inches apart. Shelving that spans 24 inches can be safely made from wood, plywood, melamine, and medium-density fiberboard (MDF).
Wire shelves are available in light- to heavy-duty options.
The least expensive shelving option is to buy large 4 x 8-foot sheets of 3/4-inch plywood or MDF and cut your shelves to size. Often you can have the sheets cut to size (or at least to a size that you can haul home) at the lumberyard or home improvement center.
Pre-cut melamine (that glossy white plastic surface so common in kitchen cabinets) does not require any additional finish. The other materials should be painted or, in the case of solid wood and plywood, sealed with a clear wood finish.
Enclose the Shelf Ends (Optional)
To ensure that books and other items don't fall off the shelf ends, simply to stack books on their sides at the ends of the shelves. Another method is to use the special bookend brackets that slip neatly into the slots in the standards.
Bookends are available in several sizes. To use bookends on the top shelf, the shelf must be set at least 6 inches below the top of the standards.
Sours: https://www.thespruce.com/installing-wall-shelves-with-standards-1398290
Floating Shelf Brackets & Granite Countertop Brackets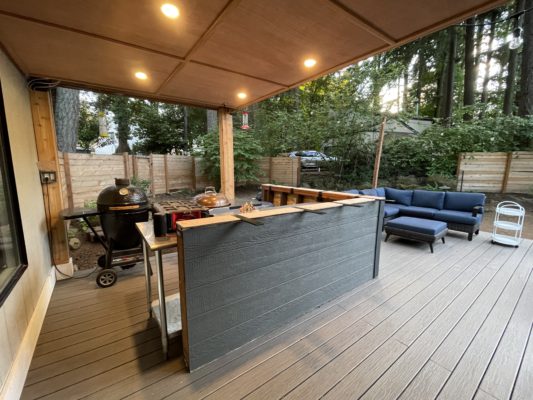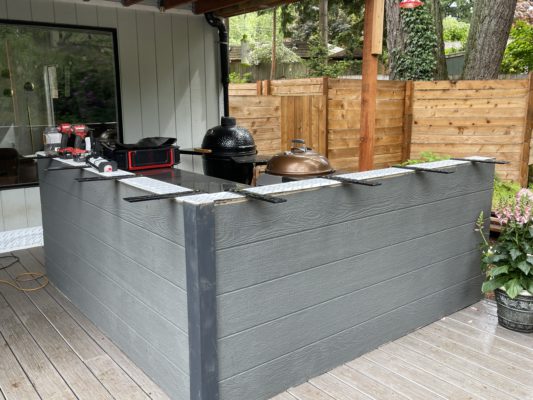 Welcome To Right On Bracket! The #1 Source For American Made Steel Brackets!
At Right On Bracket, we supply a variety of heavy-duty shelf brackets, granite countertop brackets, floating shelf brackets, modern shelf brackets, and other specialized brackets at competitive prices. We design our support brackets with high-weight capabilities to support any project reliably for a lifetime. Manufactured to exact specifications, our modern shelf brackets will be the perfect pieces of hardware for your next home or commercial remodeling project.
To ensure your shelf or countertop will be safely secure, use an American-made support bracket from Right On Bracket!
Our Best Selling Shelving & Countertop Hardware
American Made Products
All products are hand-made in the U.S.A. Trust nothing but the best for your project!
Amazing customer service
We respond to all emails promptly and will honor our full refund policy if you are not satisfied with our products.
Free Shipping
You heard that right! Free ground shipping on orders over $100!
Heavy Duty Shelf Brackets, Decorative Shelf Brackets, & Countertop Support Brackets
We've designed several different shelf brackets and countertop brackets to fit a variety of applications. Below you'll find our line of different steel brackets that come in a variety of lengths and thicknesses.
We're proud to say all our floating, heavy-duty, and modern shelf brackets are handmade in the USA. We use high quality steel and our crew has years of experience. When you receive any of our support brackets, you'll feel the quality and strength behind them! 
Heavy Duty Hidden Shelf Brackets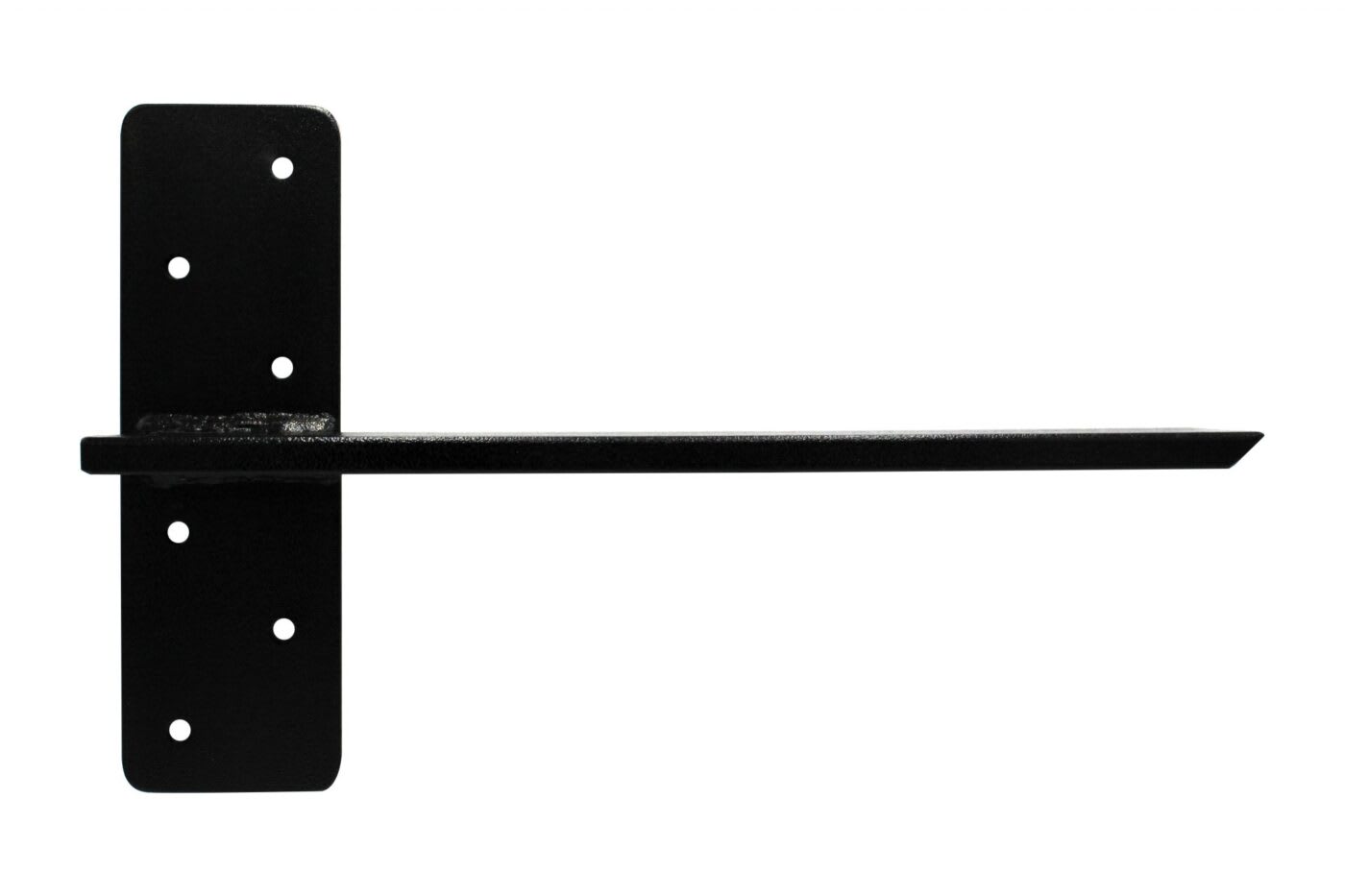 The best support for floating shelves and cabinets. Mounts directly to studs for a strong and reliable hold.
Floating Shelf Kit
A modern wood shelf paired with our floating shelf bracket. Available in different colors, depths, & lengths!
Floating Shelf Brackets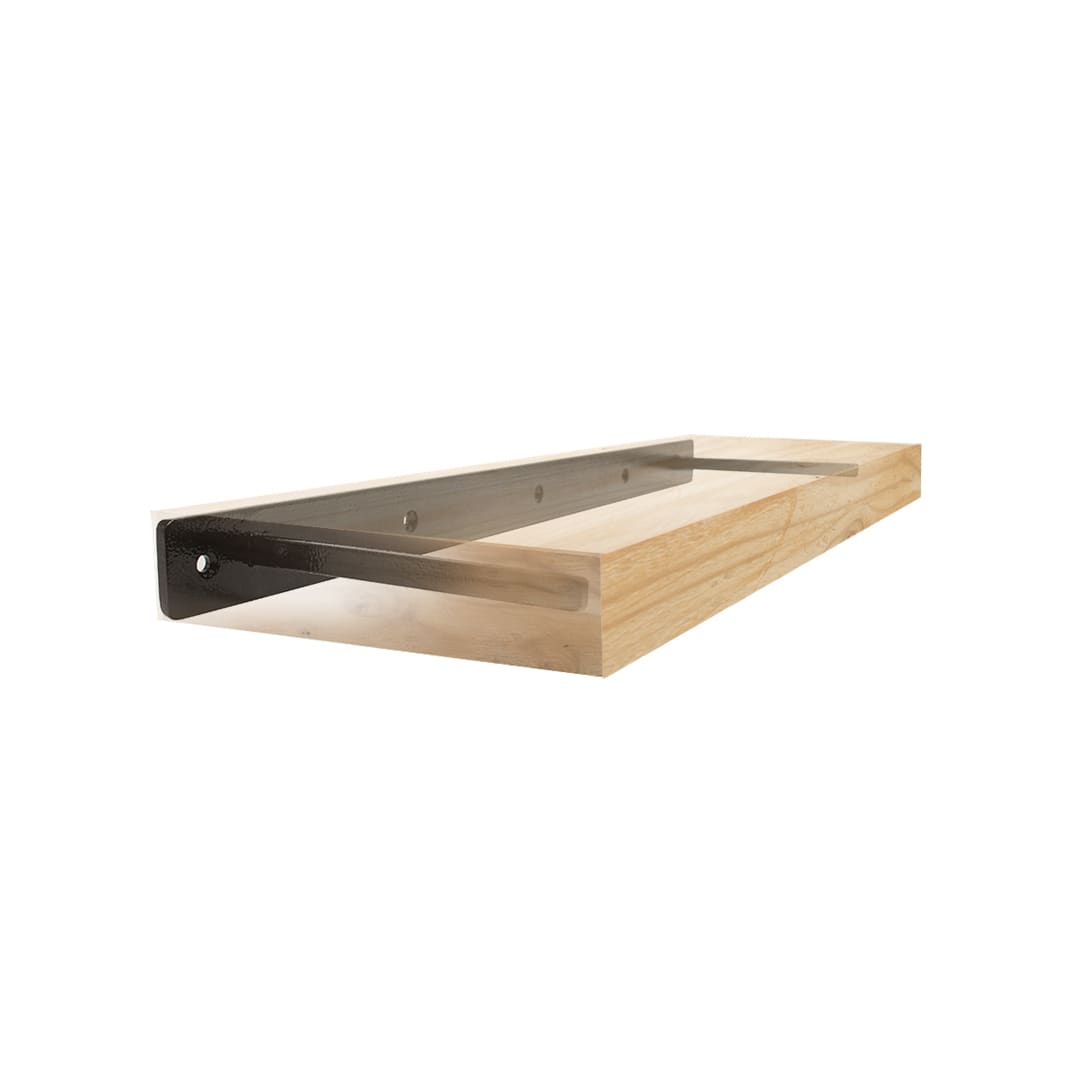 A sleek and modern way to organize any room. These floating shelf brackets offer the minimalist look. Without breaking the bank.
Tiered Shelf Brackets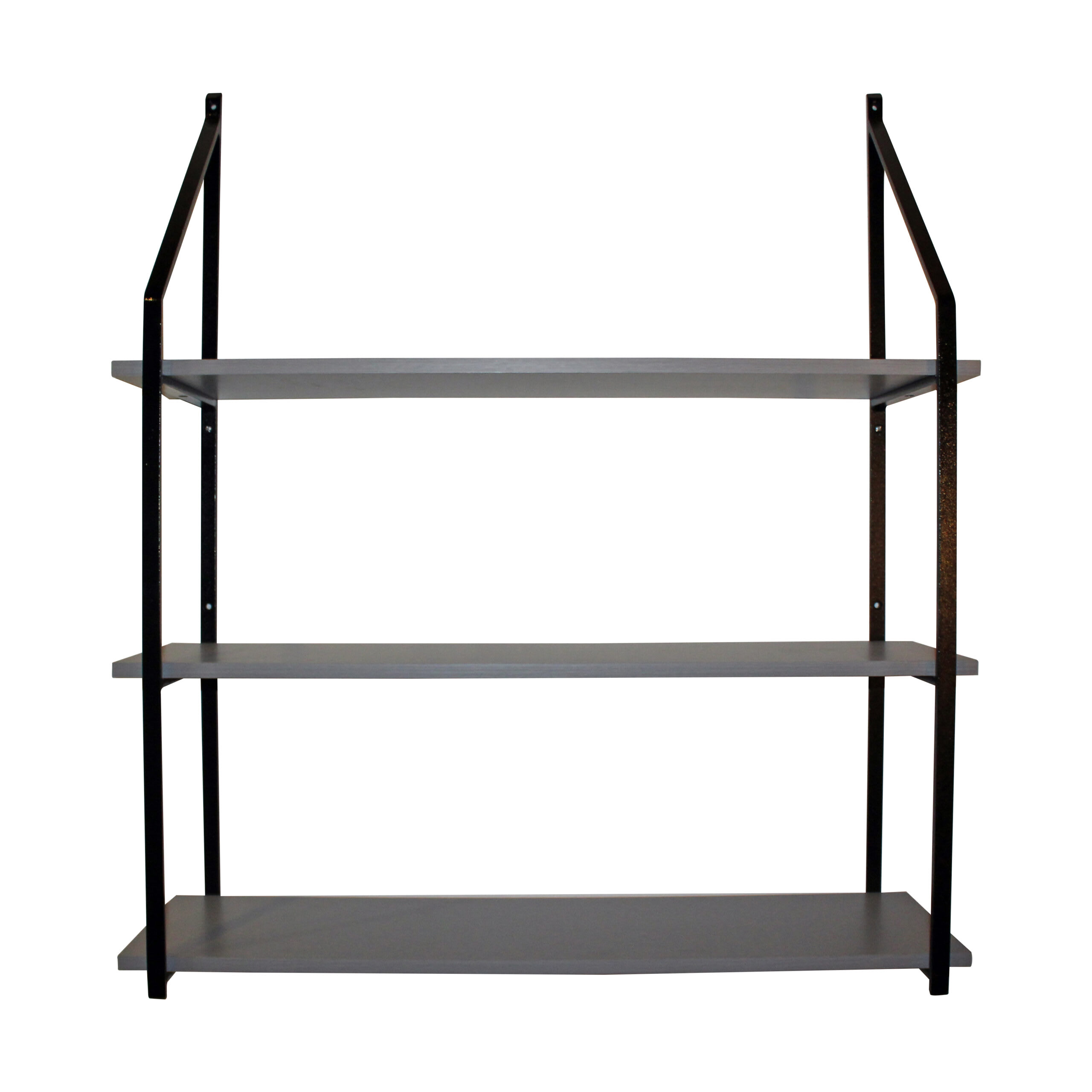 Modern shelving system with a high weight capacity. Available in several sizes, perfect for any home!
Top Mount Countertop Brackets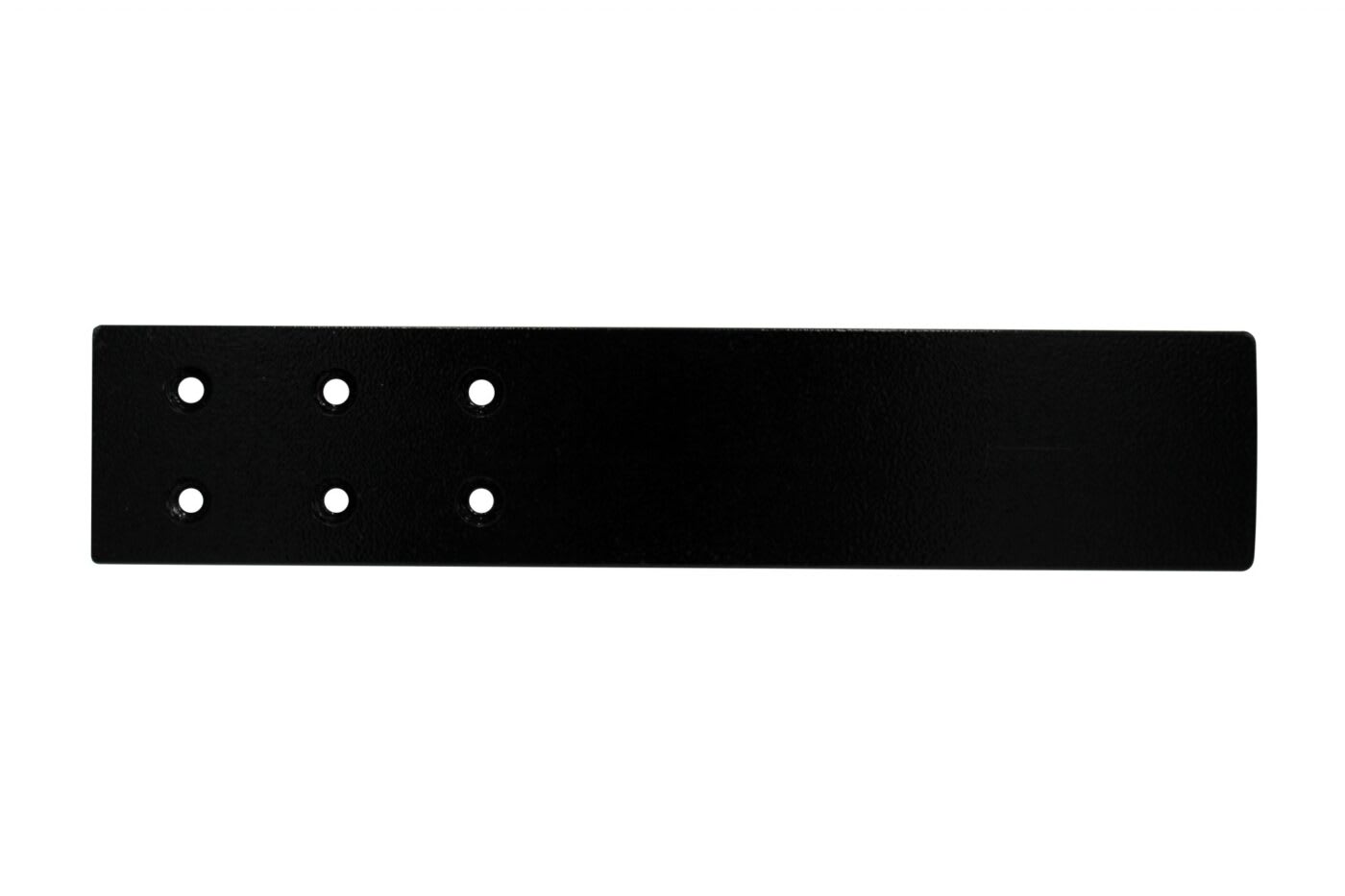 A simple bracket designed to support any overhang. Perfect for a bar or countertop. Great for granite countertops
Right Angle Countertop Brackets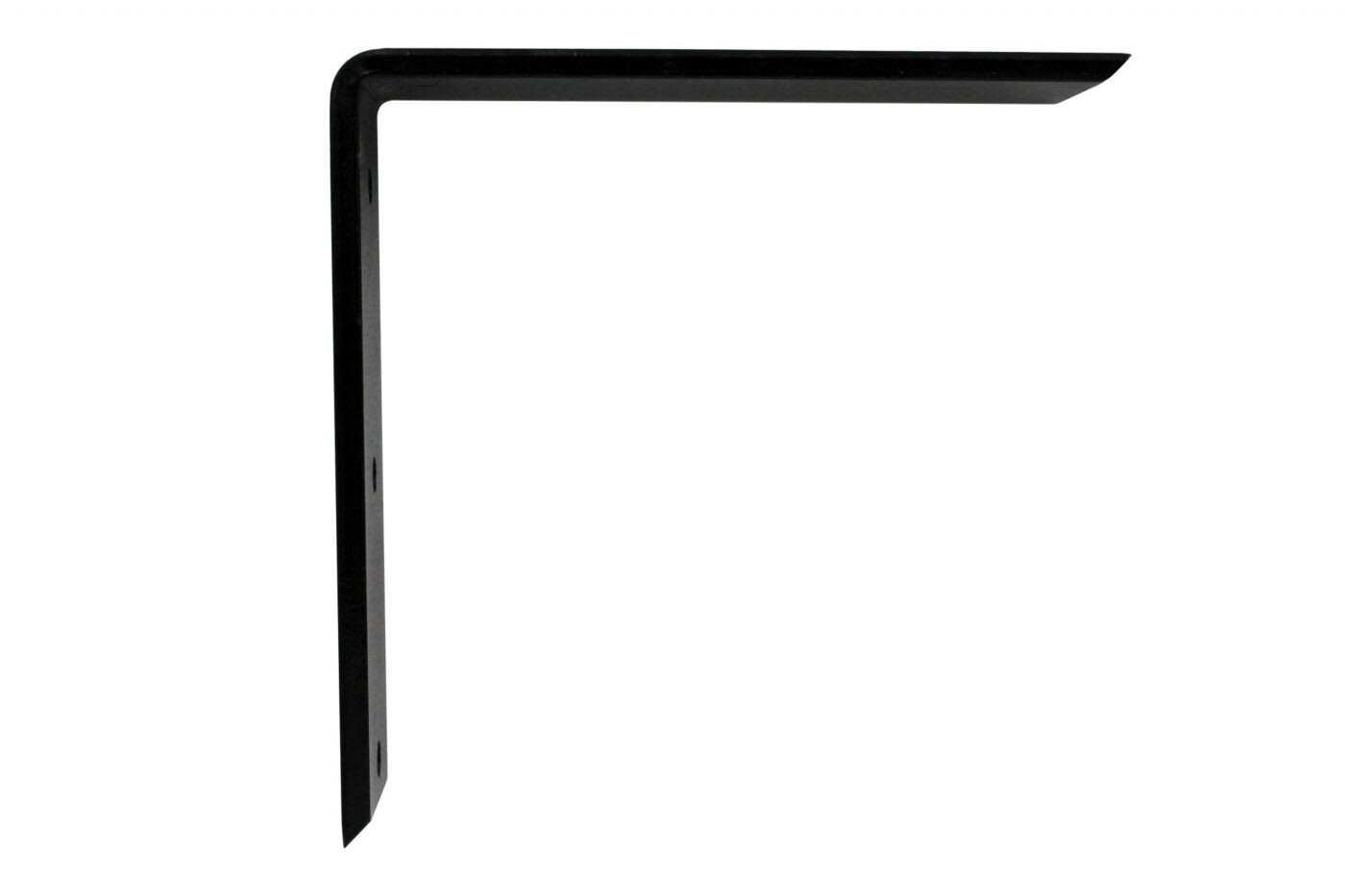 If you're installing a heavy countertop this bracket will give you the support and reliability you're looking for.
Hook Shelf Brackets
Modern shelf bracket with the mount displayed above the shelf. The hooked design secures the shelf for a dependable hold.
Lip Shelf Brackets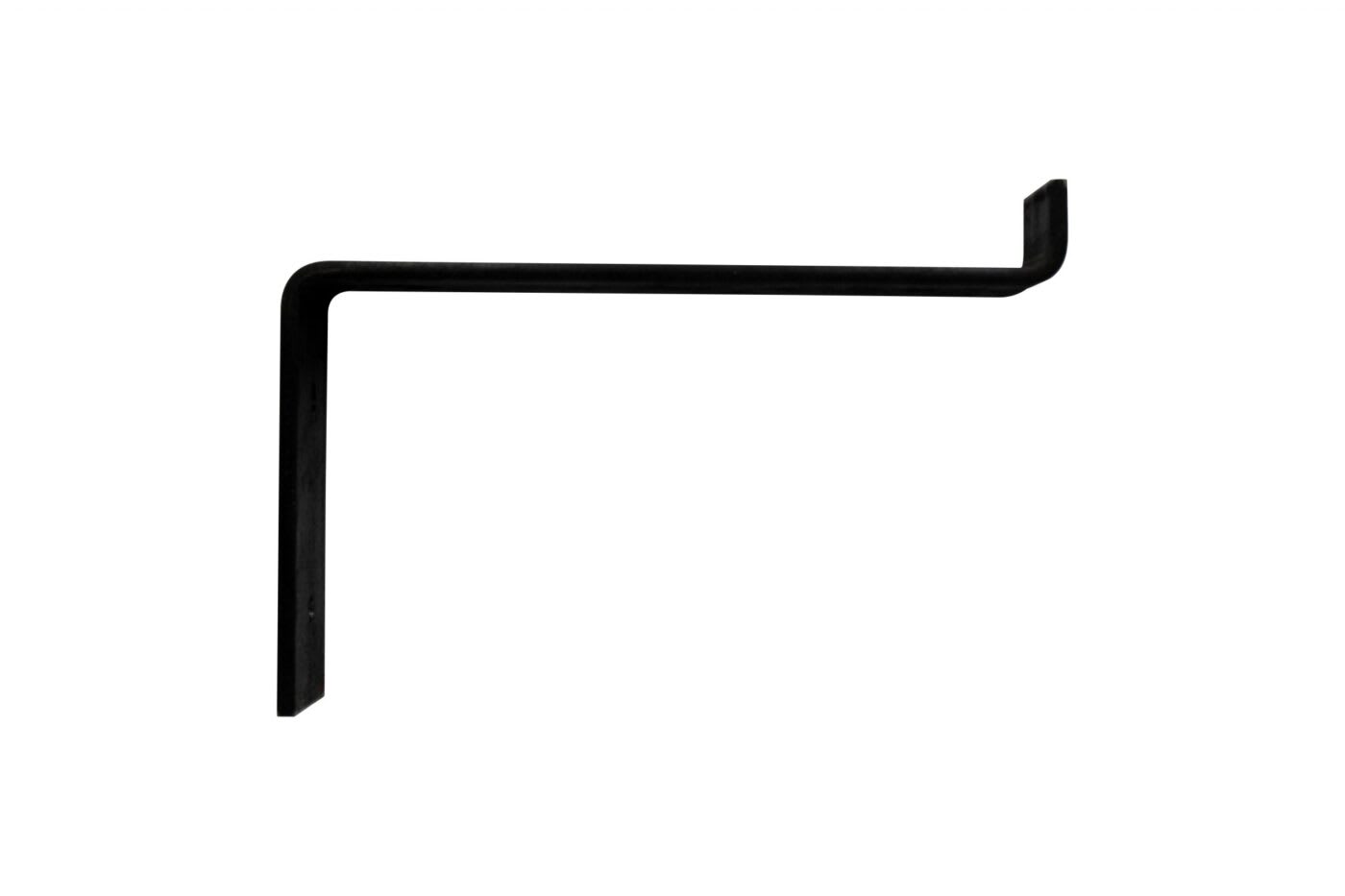 A strong shelf bracket with the wall mount below the shelf. The bracket lip will securely hold a wooden shelf you place on it. They have a steel finish and are made in the USA.
Angle Shelf Brackets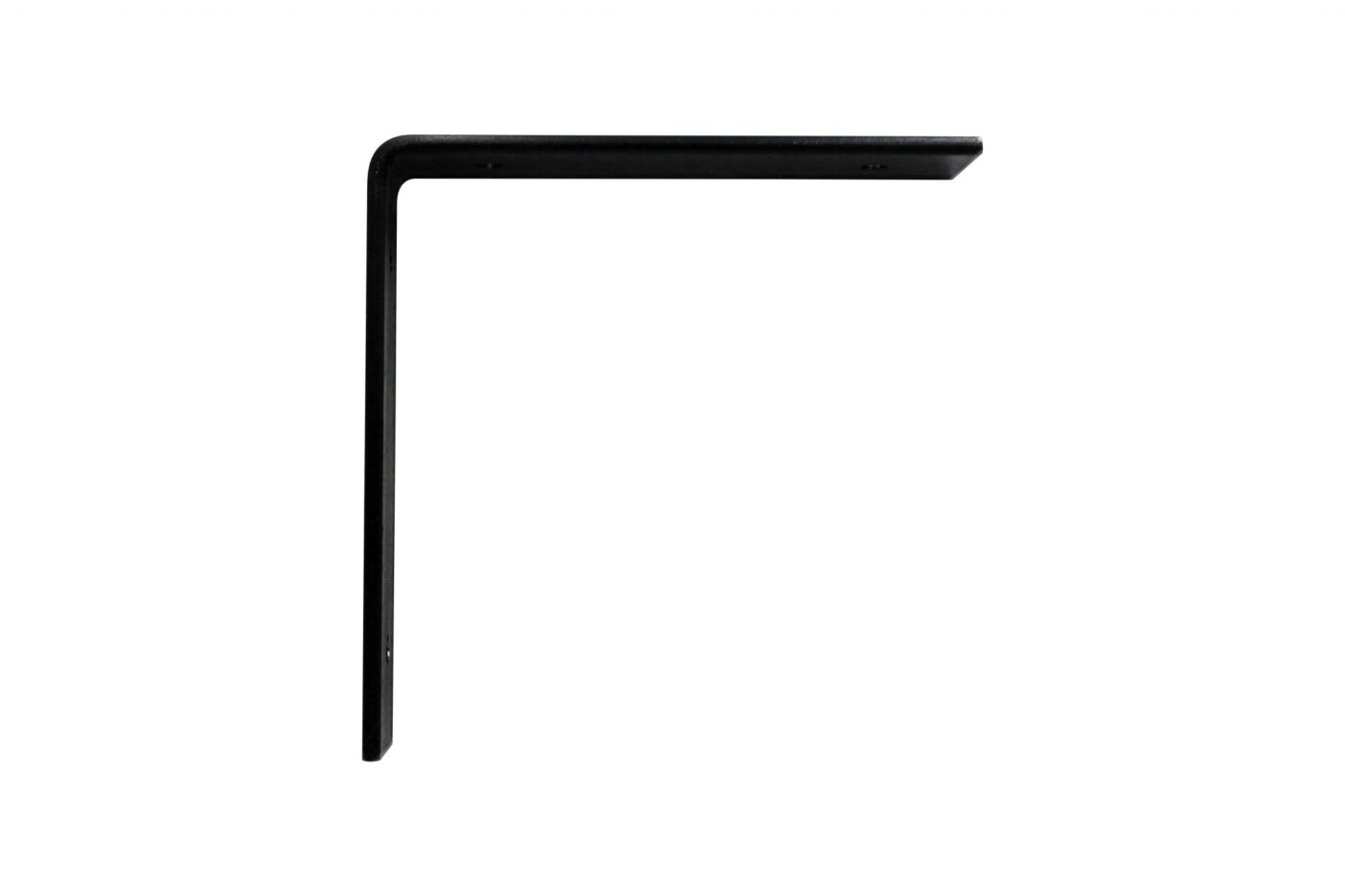 A classic shelf bracket perfect for any home. Will support a variety of different shelf sizes. Easy installation and includes holes on the wall mount and shelf support side.
Right On Bracket Blog:
Right On Bracket Reviews:
Ordered the ram MF tailgate bracket replacements and couldn't be happier
- Adam B / Windsor, CO
Great service and product. Zero issues, will look to you guys first in the future
Michael A / Rocky River, Ohio
"Easy to find products. Great quality and price. Shipping was fast and free!"
Jacob W. / Portland, OR
Sours: https://rightonbracket.com/
Shelf Brackets
Discover a fine selection of decorative shelf brackets at Van Dyke's Restorers. Whether you're hanging shelves for an entire home library or installing open shelves in a bathroom, we carry an extensive collection of shelf brackets in a variety of styles and finishes. Find clean-lined and geometric styles such as Mission, Arts and Crafts and Art Deco, or more intricate styles with swirls, flowers and Fleur-de-lis designs. We even offer rustic shelf brackets for modern farmhouse kitchens and minimal truss straps for seamless floating shelves. Explore our plant hanger style brackets for mounting to decks and accenting exterior home areas.
At Van Dyke's, we also carry shelf brackets in several finishes. Find hand-carved, unfinished wood shelf brackets that allow you to customize and stain to match shelves and your home's interior finishes. Or, install a durable black iron bracket, available in several designs–from ornate scrolls to simple L-shapes.
From period style decorative shelf brackets to plant hangers and floating shelf trusses, Van Dyke's Restorers has all of your needs to create a securely-mounted shelving system.
Sours: https://www.vandykes.com/shelf-brackets-and-hardware/c/332/
.
Shelves bracket
.
.
You will also like:
.
1306
1307
1308
1309
1310