Max Holloway's walkout music on Saturday should have been former boxing champion Roy Jones' iconic rap, "Ya'll Must've Forgot."
It would have been appropriate because apparently half of the MMA world forgot how good Holloway is heading into his bout Saturday at Etihad Arena in Abu Dhabi against Calvin Kattar.
There was the talk about the back-to-back losses to featherweight champion Alexander Volkanovski or the three losses in his last four fights. There was plenty of chatter that this was Kattar's moment, that he was ready to rise and stake his claim to a title shot.
All Holloway did was go out and put on one of the greatest performances in a UFC main event ever and break records as if he were Tom Brady.
Holloway's 445 significant strikes set a new UFC record, obliterating the old mark of 290. He set a record for significant strikes thrown with 744 to break the previous record of 515. He landed 439 distance strikes, breaking the mark of 281 and he landed 274 head strikes, surpassing the ex-record of 244.
Holloway's performance among the best ever
When you think of great performances in a UFC main event, several stand out. Jon Jones became the youngest champion in UFC history at UFC 128 in 2011, destroying the legendary Mauricio "Shogun" Rua. Jones' performance in a win over arch rival Daniel Cormier at UFC 182 on Jan. 3, 2015, also is one of the best.
Throw in fights like Holly Holm over Ronda Rousey, Cain Velasquez over Junior dos Santos, Conor McGregor over Jose Aldo, Khabib Nurmagomedov over Justin Gaethje, Gaethje over Tony Ferguson, Anderson Silva over Rich Franklin and, yeah, Holloway over Brian Ortega, and you have a pretty high bar set.
Kattar isn't the same caliber opponent that many of those fighters were. He's good — very good, in fact — but he's not quite into that elite class.
Still, Holloway treated him like he was a beginner, as if Kattar were an inexperienced and out-of-shape sparring partner.
He never stopped throwing, but he never became predictable. He fought as if he were going downhill all night and he always seemed to have the perfect combination ready.
His conditioning was first-rate, which is remarkable when one considers how active he was.
It may be recency bias to suggest it's the best, but it's definitely among the best there have been. He stepped up in front of a major audience in a big situation, having lost two in a row and three of his last four, and delivered the performance of a lifetime.
If you didn't see that coming, well, yeah, maybe you forgot.
Maybe you forgot those epic victories over Jose Aldo, or the KO of Anthony Pettis, or the decimation of Ortega.
But you won't forget this one.
Holloway was so good, he felt confident enough to begin a running conversation with the announcers late in the fight. He told his friend, former double champion Daniel Cormier, that he has the best boxing in the UFC and then joked about them fighting each other.
He clearly earned another title shot. Volkanovski will defend his title against Ortega in Las Vegas in March, and Holloway will get the winner.
If it's Volkanovski, whom he's already fought twice, so be it.
'Blessed' looks as good as ever
This performance will have far-reaching consequences. Imagine what Dustin Poirier must think when he sees it. Poirier fights McGregor in the main event of UFC 257 next Saturday, and he lost his first fight to McGregor in 2014 when he was stopped in the first round.
If he saw Holloway raise his game, it had to have let him know that it's possible that he could do the same in his fight and reverse the outcome of the fight with McGregor.
Holloway was joking — I think — when he said after the fight that he'd step in if anything happened to either McGregor or Poirier or, for that matter, Michael Chandler or Dan Hooker. The latter pair fight in the co-main event of UFC 257.
Holloway is the epitome of a professional. He comes in shape and he gives the best that he has each time out. He never stops looking for ways to improve and he eagerly promotes himself, his bouts and the sport, in general.
He's a great role model who has shown his young son, Rush, and thousands of others how to handle defeat and accept victory graciously.
He's one of those guy you'd want to hang out with and shoot the bull, unless he decided it was time for a fight.
He loves to fight and, as he proved on Saturday, he remains one of the best in the world at it.
He destroyed a very good opponent while looking as good as he ever has in an MMA career that began a decade ago. It's a career in which he's fought McGregor, Poirier, Aldo, Volkanovski, Charles Oliveira, Frankie Edgar, Ortega, Jeremy Stephens, Pettis, Cub Swanson and more. He signed to fight Nurmagomedov on short notice, but was yanked by the New York State Athletic Commission when he was struggling to cut weight.
This guy is a remarkable fighter and a brilliant ambassador for the game.
Appreciate him while he's here. It may seem like he's been around forever, but the truth is, that day will come even for a legendary figure like Max "Blessed" Holloway.
The one thing we know for certain, though, after his one-sided win over Calvin Kattar Saturday is this: That time in nowhere near at hand.
More from Yahoo Sports:
Sours: https://www.yahoo.com/now/max-holloways-epic-performance-vs-calvin-kattar-is-an-all-timer-005436728.html
Max Holloway Reveals Reebok Once Tried To Stop Him From Walking Out With Hawaiian Flag
Max Holloway wasn't digging Reebok's restrictions in the early going.
Back in 2015, the UFC introduced Reebok as the official fight week apparel of the promotion. All UFC fighters wear Reebok gear and get paid for adhering to promotional guidelines. At first, Holloway ran into a problem with Reebok that he wasn't expecting.
Reebok Said No To Holloway's Hawaiian Flag Initially
Holloway appeared on Joe Rogan's JRE MMA Show recently. During his appearance, the former UFC featherweight champion revealed that Reebok at first banned state flags from being used during walkouts (via Bloody Elbow).
"They wasn't going to let me walk out with the Hawaiian flag," Holloway said of Reebok. "When I first started doing it. Cause that's when the Reebok came out. I couldn't put Hawaiian flag on my shorts or anything. So I was like, 'I'm going to walk out with the flag.' Reebok was stopping it. They were like, 'you can't because it's a state flag.'"
The issue got resolved quickly once UFC president Dana White stepped in.
"Dana had to approve me walking out with my flag," Holloway shared. "I was like, 'nah, we're going to talk to Dana…' Dana texted me and said, 'That's stupid as s—t kid, just walk with it.'"
Holloway is coming off a unanimous decision loss to Alex Volkanovski at UFC 245 this past Saturday night (Dec. 14). "Blessed" lost his featherweight championship in the process.
Sours: https://www.mmanews.com/2019/12/max-holloway-reveals-reebok-once-tried-to-stop-him-from-walking-out-with-hawaiian-flag/
UFC Fight Night predictions -- Max Holloway vs. Calvin Kattar: Fight card, odds, start time, TV, live stream
Max Holloway came up short last July in his quest to regain the featherweight championship from Alexander Volkanovski, despite the fact that many were of the belief that he had done enough to earn his title back on the scorecards. Even still, Holloway enters his Fight Night main-event clash with the rising Calvin Kattar on Saturday in Abu Dhabi with the same championship mentality he's always had. 
"I told you guys way before when I had the belt -- the belt was just something to show the world that I was the champion," Holloway said during media day for the event. "I'm going to carry myself as a champion belt or no belt. We're going to go out there and fight. I love fighting. I love to fight. People say it's hard to get up. I'm still fighting five, five [minute] rounds. Still championship rounds. We're on ABC. I know a lot of pay-per-view fighters that would kill to be in this position so at the end of the day, it still feels the same. A fight is a fight to me."
It's almost hard to believe that Holloway has lost three of his four most recent fights. Before making a jump to 155 pounds to battle Dustin Poirier for the interim lightweight title, Holloway had won 13 consecutive fights, including capturing the featherweight championship and successfully defending it twice. Poirier dominated Holloway, tanking Holloway's chance to become a two-division champ and sending him back to featherweight where he was able to pick up one more title defense in beating Frankie Edgar. Then came Volkanovski and the end of his title reign.
Kattar is coming off a perfect 2020, picking up wins over Jeremy Stephens and Dan Ige. The fight with Ige was Kattar's first opportunity to headline a UFC card and he put in solid work to take a clear unanimous decision win. With the victory, Kattar improved to 4-1 in his five most recent fights and established himself as a potential title challenger in a division that feels increasingly wide open.
Can't get enough boxing and MMA? Get the latest in the world of combat sports from two of the best in the business. Subscribe to Morning Kombat with Luke Thomas and Brian Campbell for the best analysis and in-depth news.
The fight with Ige came on Fight Island, the same location in Abu Dhabi where the UFC has returned for a stint that begins with these two in the main event and concludes with Conor McGregor taking on Dustin Poirier. Now, Kattar gets another main event opportunity, this time against a former champion and on the UFC's return to network television as the fight airs on ABC.
Kattar says he isn't looking at Holloway's most recent run as a sign of a larger decline. What he is focused on, however, is the change to his life that could come from beating one of the all-time greats at 145 pounds.
"I'm just chasing the life on the other side of a win over Max Holloway," Kattar told Yahoo Sports. "[A win] would afford myself, my family, my team better living conditions, more money, more influence, more everything. We joke and say that the same bottle of water tastes better off a win than a loss, so I just want the finer things that come with a win over Max Holloway.
"I also get the opportunity to prove I am one of the best in the division and I'm excited about the opportunity."
This card will also see a pair of UFC legends square off when Carlos Condit takes on Matt Brown. Condit is a former welterweight title challenger nearing the end of his career. He picked up a win over Court McGee in October to end a five-fight losing streak that dated back to 2016. Brown, meanwhile, is coming off a TKO loss to Miguel Baeza last May. Each of Brown's last seven fights dating back to 2015 has ended by stoppage one way or the other.
Here's the fight card for UFC Fight Night with the latest odds from William Hill Sportsbook.
UFC Fight Night card, odds
| | | |
| --- | --- | --- |
| Max Holloway -160 | Calvin Kattar +135 | Featherweight |
| Carlos Condit -170 | Matt Brown +145 | Welterweight |
| Santiago Ponzinibbio -300 | Li Jingliang +240 | Welterweight |
| Joaquin Buckley -300 | Alessio Di Chirico +240 | Middleweights |
| Dusko Todorovic -160 | Punahele Soriano +135 | Middleweights |
UFC Fight Night viewing information
Date: Jan. 16 | Start time: 3 p.m. ET
Location: Flash Forum -- Yas Island, Abu Dhabi
TV Channel: ABC| Stream:fuboTV (Try for free)
Prediction
Kattar's striking chops are legit, and he goes after the finish at all times during a fight, even if he has a clear lead on the scorecards. That was on display when he was still trying to put Ige away in the final seconds of a fight where he was clearly seconds from winning a clear decision. Holloway is still a great fighter. His 1-3 run is a bit misleading. The Poirier fight came after moving up in weight and running into a guy fighting better than he ever had. The two losses to Volkanovski were very close, especially the second, where the majority of media members tracked by MMADecisions.com scored the fight for Holloway. The Hawaiian can stick to a gameplan and has operated at a higher level than Kattar for years. That experience and discipline should tip things in Holloway's favor. Pick: Max Holloway via UD
Sours: https://www.cbssports.com/mma/news/ufc-fight-night-predictions-max-holloway-vs-calvin-kattar-fight-card-odds-start-time-tv-live-stream/
Max Holloway vs Alexander Volkanovski 1 - FULL FIGHT
Max Holloway has shared the octagon with both Dustin Poirier and Conor McGregor in the past and says he was in a position where he could've gotten another crack at either one of them.
The former UFC featherweight champion suffered a pair of losses to Poirier, and one to McGregor throughout his career. Holloway was scheduled to headline next Saturday's UFC Vegas 31 event against Yair Rodriguez before suffering an injury that he's currently rehabilitating.
On Friday, Holloway was asked if he would like the fight with Rodriguez to be re-booked and revealed that not only did he lose out on one main event due to the injury, he lost his chance to possibly step in for this Saturday's UFC 264 main event between Poirier and McGregor.
"We'll see what happens," Holloway explained on the UFC 264 weigh-in show. "Anything can happen. A lot of you guys didn't know that they had me as a replacement for this main event [between Poirier and McGregor]. No one knew this, I was gonna come out earlier, make weight and see what happens.
"At the end of the day, the UFC loves throwing curveballs. One day, you're fighting this guy, the next day you're fighting someone else."
With the injury to Holloway, former lightweight champ Rafael dos Anjos is now serving as the backup fighter and successfully made weight on Friday.
Holloway made his octagon debut against Poirier at UFC 143 in February 2012 and was submitted in the opening round. A little more than 16 months later, he suffered a unanimous decision loss to McGregor in Boston at UFC Fight Night 26.
"Blessed" landed another shot at Poirier seven years later when they battled for an interim lightweight title in the main event of UFC 236, where Poirier picked up a unanimous decision victory.
Having shared the cage with both fighters, and taking lessons away from Poirier's second-round finish of McGregor at UFC 257 in January, Holloway believes there is a big key to the trilogy fight that hasn't gotten enough attention.
"The one thing I hear everyone talking about is the leg kicks, but nobody's talking about the takedown," Holloway said. "Conor's takedown defense against Khabib was much better than it was against Dustin. At the end of the day, the thing Dustin's talking about with Conor, I think it's takedowns, and if he takes down Conor, we might be in a world of surprise again."
In This Stream
UFC 264: Poirier vs. McGregor 3 date, time, fight card, odds, predictions
View all 47 stories Sours: https://www.mmafighting.com/2021/7/9/22570423/max-holloway-was-original-backup-fighter-for-ufc-264-explains-key-to-poirier-vs-mcgregor-3
Holloway gear max
T-Shirt FAQ
What material is this item made of?
100% combed ringspun cotton. The perfect fabric for a graphic tee and the softest in the business. (Due to product availability, cotton type may vary for 2XL and 3XL sizes)
What is the Return/Exchange policy?
We want you to love your order! If for any reason you don't, let us know and we'll make things right. Learn More »
Sours: https://www.teepublic.com/t-shirts/max-holloway
Max Holloway: Top 5 Finishes
Max Holloway – Top 3 Greatest Performances
'I'm the best boxer in the UFC' yelled former featherweight champion, Max Holloway during his dismantling of top contender, Calvin Kattar. Breaking all sorts of striking records on his way to a dominant victory (a 50-42 scorecard included), Holloway proved that he is elite when it comes to featherweights in the UFC. The former champion, interim lightweight title contender, candidate for MMASucka's BMF and overall 'good guy', Holloway proved once again that he is one to be reckoned with at 145lbs. We take a look at Max Holloway's three best performances throughout his career.
3 – UFC 206 – Max Holloway vs. Anthony Pettis (Interim Featherweight Title bout)
TORONTO, CANADA – DECEMBER 10: (R-L) Max Holloway kicks Anthony Pettis in their interim UFC featherweight championship bout during the UFC 206 event inside the Air Canada Centre on December 10, 2016 in Toronto, Ontario, Canada. (Photo by Jeff Bottari/Zuffa LLC/Zuffa LLC via Getty Images)
The scene was set for two dynamic strikers to take to the octagon in pursuit of the interim featherweight title. Although Anthony Pettis missed weight and wasn't eligible for the belt, the occasion was still huge. Riding a nine-fight winning streak, Max Holloway finally had his first shot at gold in the UFC. Former lightweight champion, Pettis was only 1-0 at the weight but impressed in his maiden fight at the weight.
The first round saw a feeling out process, Pettis tried his flashy strikes to no avail. Holloway countered well, was able to land on Pettis and began to find his range. The second round began with 'Blessed' becoming the aggressor, leading the dance and dropping Pettis with a straight just 28 seconds into the round. Following the knockdown, Holloway reverted back to countering, stinging Pettis whenever he entered, ripping to the body and staying in the pocket just long enough to land the more significant strikes.
The third round started with Pettis landing a lot of low kicks, attempting high kicks and being very much on the front foot again. Following a low blow, Holloway became the aggressor, landing a beautiful sweep, flooring Pettis. The bodywork in the first two rounds paid dividends, with Holloway again landing a sweep late in the third on a fatigued Pettis. A spinning back kick to the body, a pair of roundhouse kicks, again to the body and a flurry saw Max Holloway lift his first UFC belt.
2 – UFC 231 – Max Holloway vs. Brian Ortega (Featherweight Title bout)
TORONTO, ON – DECEMBER 8: Max Holloway of the United States fights against Brian Ortega (L) of the United States in a featherweight bout during the UFC 231 event at Scotiabank Arena on December 8, 2018 in Toronto, Canada. (Photo by Vaughn Ridley/Getty Images)
This was a close, close call but slipped to second on the list. Max Holloway took on the undefeated Brian Ortega at UFC 206. There were many questions surrounding Holloway coming into this bout after he was pulled from a fight with Khabib Nurmagomedov due to weight cutting issues earlier in the year as well as a cancelled bout with Ortega due to concussion-like symptoms. Ortega, then 14-0 had just become the first person to finish Frankie Edgar and surprised a lot of people by entering the fight as a favourite against the champion. What played out, however, would have bookies regretting their decision.
Holloway put on a striking clinic against Ortega. The first round saw Max Holloway both counter as well as lead against Ortega, constantly landing with power strikes as well as peppering him with constant shots. Having landed on Ortega, Holloway fakes wobbling, taunting his opponent and proving his superiority. The second round was the story of the double jab, right hand. Max Holloway's speed was far quicker than Ortega's, allowing him to constantly and effortlessly land on the challenger. The champion busted open Ortega, waited for him to over-commit to strikes, countered and made him pay.
Although Ortega showed improvements in the third round, there was never a point where Holloway was in real danger. The fourth round was brutal. Holloway found another gear, went back to simple boxing combinations and slick movement, punishing Ortega. The pressure by Max Holloway was simply too much for Ortega to deal with, overwhelming him with constant strikes. Head-work, body-work and a nasty eye injury to Ortega saw a doctors stoppage at the end of the fourth.
Holloway landed 307 total strikes, of which 290 were significant. 244 of those significant strikes were to the head of Ortega. Round four alone saw Max Holloway land 134 significant strikes. It saw him break the record for most significant strikes landed in a single bout by a huge 52 strikes.
1- UFC on ABC 1 – Max Holloway vs. Calvin Kattar (Main Event)
ABU DHABI, UNITED ARAB EMIRATES – JANUARY 17: (R-L) Max Holloway taunts Calvin Kattar in a featherweight bout during the UFC Fight Night event at Etihad Arena on UFC Fight Island on January 17, 2021 in Abu Dhabi, United Arab Emirates. (Photo by Jeff Bottari/Zuffa LLC)
Following back-to-back losses to current champion, Alexander Volkanovski, Max Holloway entered this fight with a lot of pressure on his shoulders. Calvin Kattar had gone 2-0 in his last two, notching a finish and a five-round dominant victory. What played out saw Holloway cement himself as one the divisions elite.
Battering Kattar over five rounds, Holloway put on yet another striking masterclass. Again the pressure of Holloway ruined his opponent, landing constant strikes, including a spinning back-kick to the body, the former champion was again proving his superiority. 'Blessed' utilised step in elbows to rain down pain on Kattar, leading to a huge cut on top of Kattar's head. A head kick almost ended it for Holloway at the end of the second. If the round had any more time Kattar may have been finished.
The third and fourth rounds saw Kattar's back somewhat glued to the fence as he wasn't able to push forwards at all due to Max Holloway's constant pressure. Kattar was lucky Herb Dean didn't stop the action in the fourth, the odd wild swing arguably kept him in it.
The fifth round saw 'Blessed' prove how blessed he is with elite boxing skills. The highlight of the round? Well, see for yourself…
Max Holloway broke all the records in this fight. He landed 445 significant strikes, 141 of which were in the fourth round. He attempted 744 strikes over the 25 minutes, an average of one every two seconds… let that sink in. The greatest performance of his career and a contender for greatest ever UFC performance.
Featured Image
Embed from Getty Images
Sours: https://mmasucka.com/2021/01/18/max-holloway-top-3-greatest-performances/
Now discussing:
.
product description:
Max Holloway - Max Holloway - Hoodie
Max Holloway - Kids Hoodie
Max Holloway Shirt Jersey Classic
Max Holloway - It Is What It Is - Kids
UFC 240 Max Holloway American flag
Max Holloway – UFC.EU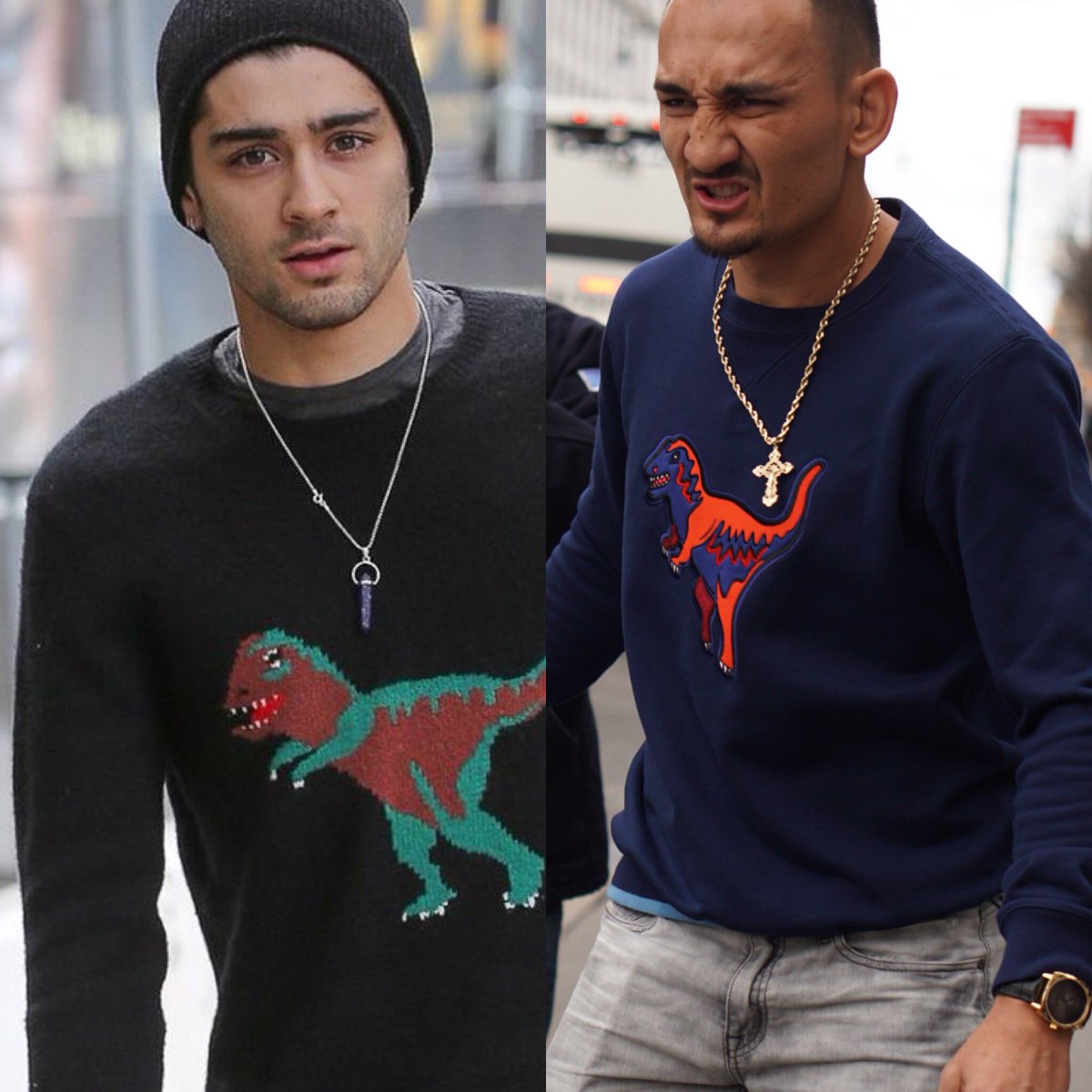 Max Holloway on Twitter: \
Reebok Max Holloway UFC 212 Champion
TTATT Men's UFC Max Holloway Hoodies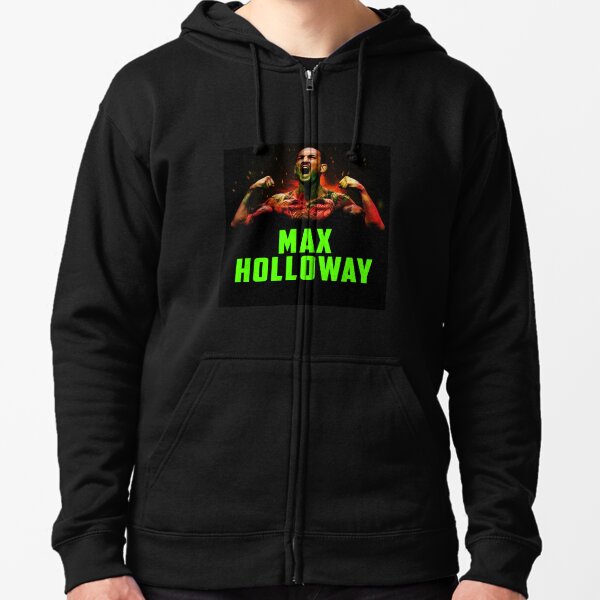 Max Holloway Sweatshirts \u0026 Hoodies
American flag shirt, hoodie, sweater
Max Holloway Gear | Ufc, Ufc fighters
Max Holloway \
UFC 231: Max Holloway Scoffs at Weigh
Blessed Era Merch Hoodie
Max Holloway Blessed Products | Teespring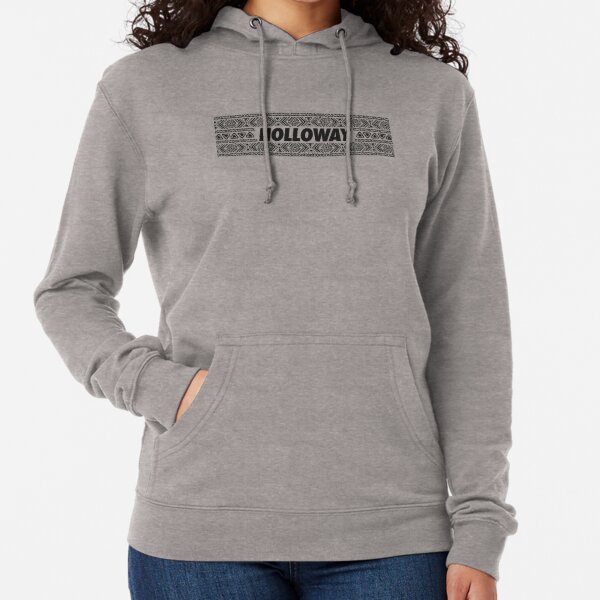 Max Holloway Sweatshirts \u0026 Hoodies
Max Holloway – Moskova
Max \
Max Holloway shirt, Hoodie, sweater and
Max Holloway – Moskova
Max Holloway – UFC Fight Kit | Ufc
Holloway argue over fighting for money
Max Holloway Blessed Express Heather T
10?BSTCondolences poured in for retired NFL player Todd Heap and his family on Saturday, a day after. max holloway hoodie That includes LIU and New Haven, the Connecticut and New England Soccer halls and the National Intercollegiate Soccer Officials of America Hall. max holloway hoodie Also, for all Sermanni's concern early in the preseason, his team went out and signed Brazilian superstar Marta. max holloway hoodie Since falling to Jones, Cormier is 3-0 and has undoubtedly grown as a mixed martial artist. max holloway hoodie
max holloway hoodie Discover cheap clothes, shoes and accessories for men at Our shop Outlet. Shop the latest menswear collection at cheap prices.
Product reviews:
Raymond
2021-10-09 iphone X
Max Holloway hits out at fans max holloway hoodie
max holloway hoodie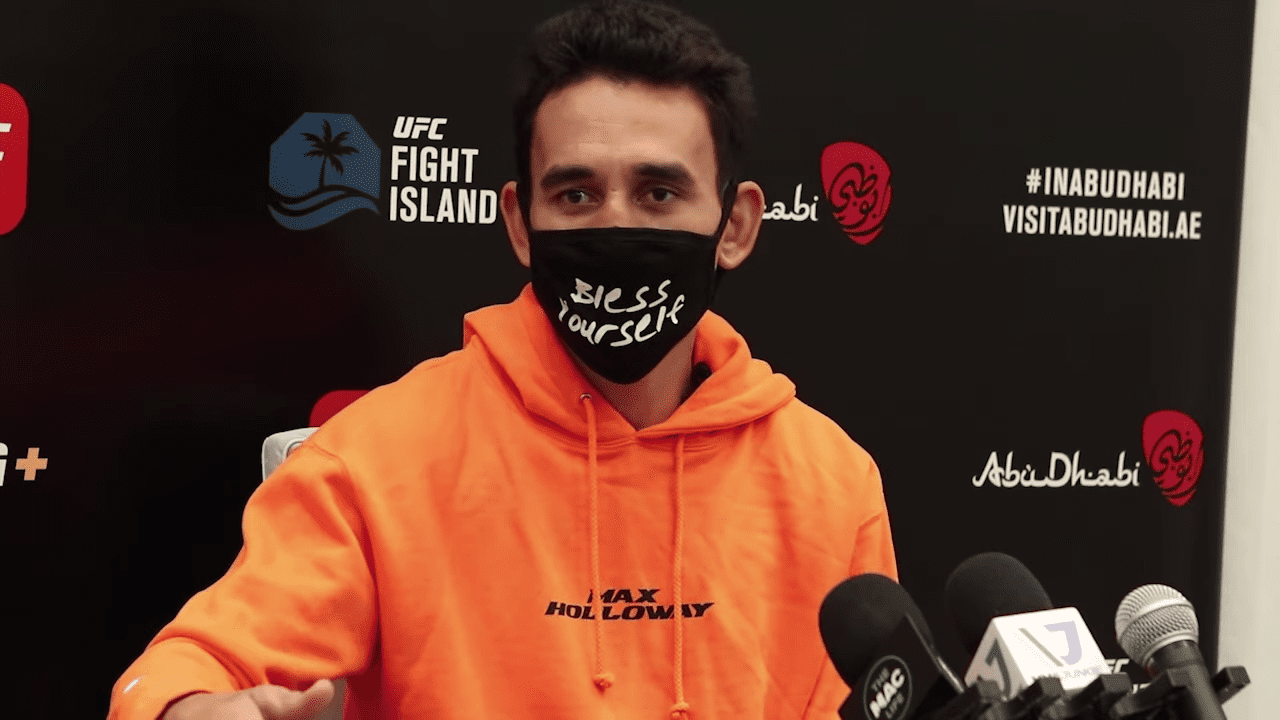 Reg
2021-10-09 iphone XS Max
Max Holloway shirt, sweater, hoodie max holloway hoodie
max holloway hoodie
Reuben
2021-10-09 iphone 6s Plus
Max Holloway Shop – MAX HOLLOWAY max holloway hoodie
max holloway hoodie
UFC 240 Max Holloway American Flag max holloway hoodie
max holloway hoodie
Isidore
2021-10-15 iphone 7 Plus
Max Holloway – UFC.EU max holloway hoodie
max holloway hoodie
Silvester
2021-10-07 iphone 11
Max Holloway Black UFC Fight Night max holloway hoodie
max holloway hoodie
Max Holloway Cotton hoodie, Live Heroes max holloway hoodie
max holloway hoodie
Customers who viewed this item also viewed:
Sours: http://ujjwala.co.in/jkzz.asp?iid=151869086&cid=89
1373
1374
1375
1376
1377