Trump asks 'DO YOU MISS ME YET' in a statement about Afghanistan, via a proxy on Twitter
Liz Harrington, Trump's spokeswoman, tweeted out a statement from the former president regarding the Afghan crisis.
"DO YOU MISS ME YET?" the President asked - many answered 'no.'
Twitter rules state that representing a banned person is a violation.
Former President Donald Trump's latest press release ended with the question: "DO YOU MISS ME YET?"
The statement, issued to address the current crisis in Afghanistan, reads, "Tragic mess in Afghanistan, a completely open and broken Border, Crime at record levels, oil prices through the roof, inflation rising, and taken advantage of by the entire world—DO YOU MISS ME YET?"
Liz Harrington, Trump's official spokeswoman, tweeted out the statement - and it eceived a resounding chorus of "no."
Read more: We talked to 22 insiders with front row seats to Trump's hostile takeover of the GOP
"I miss you like I miss having a cold sore." one user wrote.
In addition, several questioned why Harrington could be Trump's mouthpiece on social media when he is banned from Twitter.
Twitter rules state that, should a person be permanently banned from the site, an alternative account that "represents your identity, persona, brand or business persona for a different purpose" either operated by you or someone else is a direct violation of rules.
In a decision continued by President Biden, Trump began withdrawing troops from Afghanistan in February 2020.
The deal struck between Trump and the Taliban did not include the Afghan Government.
Ryan Crocker, the former US ambassador to Afghanistan, blames Trump and his exclusion of the Afghan Government for this resurged conflict.
"We bear a major responsibility for this," Crocker told CNN. "It began under President Trump when he authorized negotiations between the US and the Taliban without the Afghan government in the room. That was a key Taliban demand, and we acceded to it, and it was a huge demoralizing factor for the Afghan government and its security focus." Insider's Bill Bostock has the full story.
Whilst the situation in Afghanistan is worsening significantly, endangering thousands of lives of the people, Biden is continuing to withdraw troops, telling a press conference, "Afghan leaders have to come together. We lost thousands—lost to death and injury—thousands of American personnel. They've got to fight for themselves, fight for their nation."
A British MP, Rory Stewart, has said that the current humanitarian crisis in Afghanistan is the "fault" of the USA and the UK.
"We're going to end up with terrorists but above all, we're going to end up with people in real misery," Stewart told Sky News.
The US has had a military presence in Afghanistan since 2001. More than 100,000 Afghan civilians being injured or killed by forces in the last 20 years.
Sours: https://www.businessinsider.com/trump-asks-do-you-miss-me-yet-via-a-proxy-on-twitter-2021-8
Sha'Carri Richardson's 'Missing Me Yet' Tweet About Tokyo Olympics Receives Mixed Results
U.S. sprinter Sha'Carri Richardson has been in the news over the past month or so after she failed a drug test following her stunning Olympic qualifying 100-meter race win. She's since appeared in a Beats commercial soundtracked by new Kanye West music, but she's unfortunately still not taking part in the Tokyo 2020 Olympics. In a tweet shared on Friday, Richardson appeared to ruffle a few feathers with a simple question regarding her absence.
"Missing me yet?" she wrote to a mixed response. Some expressed their support for her, calling her a shoe-in to win the races she was originally set to take part in, while others felt her competition would fare better. Of particular note, supporters of Jamaica's Olympic team are happier with Richardson not at the Olympics solely by virtue of them having a better chance of winning that way.
Some also criticized her for having the audacity to ask the question, though. "Was she planning to exert all her energy in the heats?!" wrote one Twitter user, who got a reply from Richardson herself.
"If you don't like what I tweet you can definitely unfollow me," she wrote. "If you choose to think of all my tweets as petty and shady then you should unfollow me showing your own character but you don't use my tweets to do it. … Have a day."
Even retired four-time Olympic gold medalist sprinter Michael Johnson chimed in. "This is an interesting tweet sent on the day we see the women in Toko running blazing fast times in the prelims to making the women's 100 final look like it could be one of the greatest with who's here," he wrote.
As reported early in July, the 21-year-old sprinter tested positive for a prohibited substance during June's U.S. Olympic Trials, where she landed a spot on Team USA. It was later confirmed that she had tested positive for THC, and was given a one-month suspension for her marijuana use. She admitted she smoked weed because she was "blinded by emotions" in the wake of her mother's death.
Check out reactions to her tweet below.
Sours: https://www.complex.com/sports/shacarri-richardson-missing-me-yet-tweet-reacts/
'We missed you': Some Arsenal fans respond to £23m player's 'scary' Twitter hint
Some Arsenal fans have taken to Twitter to respond to Gabriel's post ahead of the match against Norwich City.
Gabriel has dropped a hint on Twitter that he is ready to start for Arsenal in the Premier League game against Norwich on Saturday.
The 23-year-old central defender has been suffering from a knee injury and has yet to play in the Premier League this season.
However, the Brazilian – who cost Arsenal £23.14 million in transfer fee when they signed him from Lille in the summer 2020, as reported by BBC Sport at the time – has dropped a hint on Twitter that he is ready to start tomorrow, as you can see below.
What are Arsenal fans saying?
As you can see from the tweets below, Arsenal fans are excited at the prospect of seeing Gabriel in action tomorrow.
Well, some of them anyway.
Arsenal have lost all three of their Premier League games so far this season.
The Gunners have yet to score and have also conceded as many as nine goals in those league fixtures.
Gabriel playing alongside Ben White in central defence will make Mikel Arteta's side stronger at the back.
Arsenal will be expected to win against Norwich tomorrow.
In other news, Report: Everton eye swoop for £25.5m Raiola client, Henry 2.0 wanted to move this year
Have something to tell us about this article?Let us know
Sours: https://www.hitc.com/en-gb/2021/09/10/gabriel-starts-for-arsenal-norwich/
Louis Tomlinson - Miss You (Official Video)
Missing Someone Quotes
Quotes tagged as "missing-someone" Showing 1-30 of 274
"That's the worst way to miss somebody. When they're right beside you and you miss them anyway."
― Pittacus Lore, I Am Number Four
Like
"But nothing makes a room feel emptier than wanting someone in it."
― Calla Quinn, All the Time
Like

"…the sad part is, that I will probably end up loving you without you for much longer than I loved you when I knew you.
Some people might find that strange.
But the truth of it is that the amount of love you feel for someone and the impact they have on you as a person, is in no way relative to the amount of time you have known them."
― Ranata Suzuki
Like

"Your memory feels like home to me.
So whenever my mind wanders, it always finds it's way back to you."
― Ranata Suzuki
Like

"There is an ocean of silence between us… and I am drowning in it."
― Ranata Suzuki
Like
"You think that holding someone hard will bring them closer. You think that you can hold them so hard that you'll still feel them, embossed on you, when you pull away.
Every time Eleanor pulled away from Park, she felt the gasping loss of him."
― Rainbow Rowell, Eleanor & Park
Like
"I could've sworn I was telling the truth when I told you I didn't miss you."
― pleasefindthis, I Wrote This For You
Like

"The worst thing you can do if you miss or need someone is let them know it."
― Sarah Dessen, Lock and Key
Like

"If you cannot hold me in your arms, then hold my memory in high regard.
And if I cannot be in your life, then at least let me live in your heart."
― Ranata Suzuki
Like
"Growth in love comes from a place of absence, where the imagination is left to it's own devices and creates you to be much more then reality would ever allow."
― Jamie Weise
Like

"If you're searching for a quote that puts your feelings into words – you won't find it.
You can learn every language and read every word ever written – but you'll never find what's in your heart.
How can you?
He has it."
― Ranata Suzuki
Like

"When you experience loss, people say you'll move through the 5 stages of grief….
Denial, Anger, Bargaining, Depression, Acceptance
….. What they don't tell you is that you'll cycle through them all every day."
― Ranata Suzuki
Like
"Hearing him talk about his mother, about his intact family, makes my chest hurt for a second, like someone pierced it with a needle."
― Veronica Roth, Divergent
Like

"I think perhaps I will always hold a candle for you – even until it burns my hand.
And when the light has long since gone …. I will be there in the darkness holding what remains, quite simply because I cannot let go."
― Ranata Suzuki
Like

"It's painful, loving someone from afar.
Watching them – from the outside.
The once familiar elements of their life reduced to nothing more than occasional mentions in conversations and faces changing in photographs…..
They exist to you now as nothing more than living proof that something can still hurt you … with no contact at all."
― Ranata Suzuki
Like

"I had someone once who made every day mean something.
And now…. I am lost….
And nothing means anything anymore."
― Ranata Suzuki
Like

"I miss that feeling of connection.
Knowing he was out there somewhere thinking about me at the same time I was thinking about him."
― Ranata Suzuki
Like
"I thought of you and how you love this beauty,
And walking up the long beach all alone
I heard the waves breaking in measured thunder
As you and I once heard their monotone.

Around me were the echoing dunes, beyond me
The cold and sparkling silver of the sea --
We two will pass through death and ages lengthen
Before you hear that sound again with me."
― Sarah Teasdale
Like
"I want your most vital organ. I want it to be mine."
― Jamie Weise
Like

"He was both everything I could ever want…
And nothing I could ever have…"
― Ranata Suzuki
Like
"No, I don't miss you... Not in a way that one is missed.
But I think of you.
Sometimes.
In the way that one might think of the summer sunshine
On a winter night..."
― Sreesha Divakaran, Those Imperfect Strokes
Like

"Though these words will never find you, I hope that you knew I was thinking of you today….. and that I was wishing you every happiness.
Love Always,
The girl you loved once."
― Ranata Suzuki
Like
"Our plans for the future made us laugh and feel close, but those same plans somehow made anything more than temporary between us seem impossible. It was the first time I'd ever had the feeling of missing someone I was still with."
― Stuart Dybek, The Coast of Chicago
Like

"It's difficult for me to imagine the rest of my life without you. But I suppose I don't have to imagine it... I just have to live it"
― Ranata Suzuki
Like
"I can't take not knowing what the next day will bring- the uncertainty is sawing me in two. The room is dark. A flickering candle burns on the window ledge a few feet away. I take a deep breath, which is to say, as deep a breath as I can take.

"Are you okay?" Sarah asks.

I wrap my arms around her. "I miss you," I say.

"You miss me? But I'm right here."

"That's the worst way to miss somebody. When they' re right beside you and you miss them anyway."
― Pittacus Lore, I Am Number Four
Like

"I didn't love you to seek revenge.
I didn't love you out of loneliness or unhappiness.
I didn't love you for any of the misguided reasons that time might convince you I did.
I just loved you because you're you."
― Ranata Suzuki
Like
"The absence of a message sometimes is a presence of one."
― Hasse Jerner
Like
"Henry was learning that time apart has a way of creating distance- more than mountains and time zone separating them. Real distance, the kind that makes you ache and stop wondering. Longing so bad that it begins to hurt to care so much."
― Jamie Ford, Hotel on the Corner of Bitter and Sweet
Like
"It's hard when you miss people. But you know if you miss them, that means you're lucky. It means you had someone special in your life, someone worth missing."
― Nikki Schiefelbein
Like

"A trickle of blood slid down his arm.
He felt nothing. He only saw it.
Because nothing hurt like missing her.
He suspected nothing ever would"
― Renee Ahdieh, The Rose & the Dagger
Like
Sours: https://www.goodreads.com/quotes/tag/missing-someone
You tweets missing
14++ I Miss You Twitter Memes
By Sumi Sunday, January 10, 2021 Edit
Pewdiepie Fans Emotional Over Youtuber S Break As Memes Roll
25 Best Memes About Bitch I Miss You Bitch I Miss You
Baby C My Three Bestfriends If U See This L Miss U Tag Ur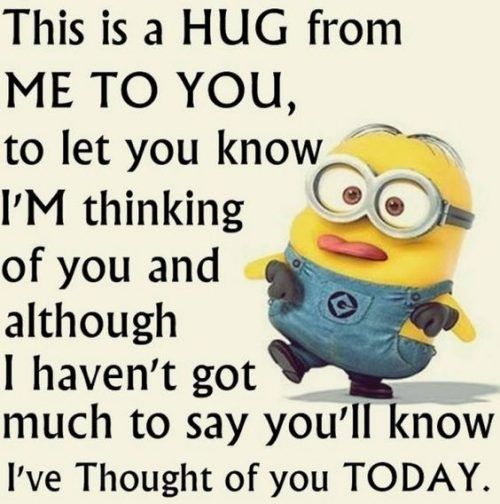 Minion Quotes Memes On Twitter 40 Funny Minions Quotes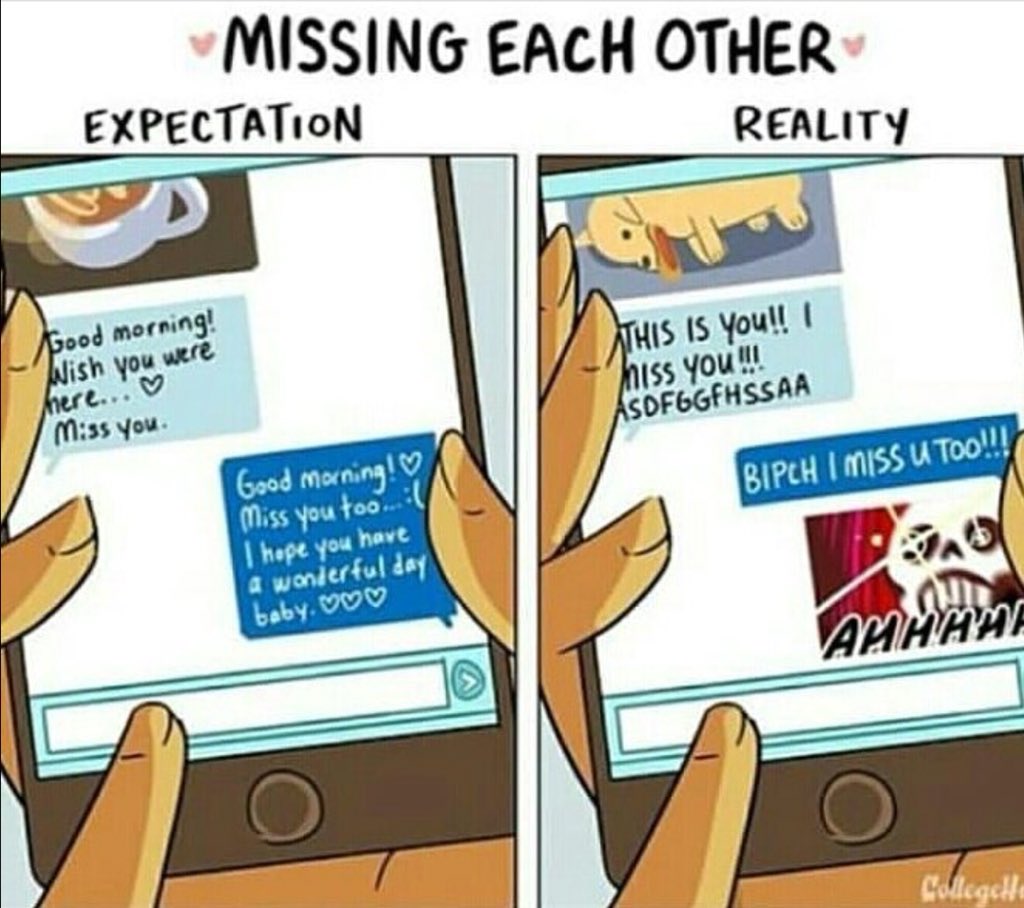 Dub N Jon C On Twitter Things Only People In Long
Future Sending Exes Holiday Texts Know Your Meme
Kane Zipperman Turns Down Cheating Ex With Series Of Texts
Dad I Miss You Every Day Pictures Photos And Images For
Miss Ya Glitter Graphics Comments Gifs Memes And
T Ariel Retweeted D Eraa I Miss U But Fuck U Fr 200 Am 21219
25 Best Memes About We Ll Miss You We Ll Miss You Memes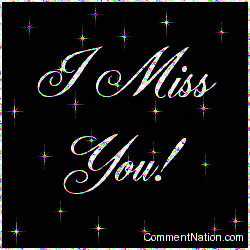 I Miss You Image Graphic Comment Meme Or Gif
Hey Cutie 742 Pm Jesus You Found My Twitter Too 811 Pm Cmon
When Was The Last Time The Simpsons Gave You This Many Feels
Pin By Jamiaah Wilson On Everything Tweet Quotes True
25 Best Memes About I Miss The Old You I Miss The Old
That Friend Dear Long Distance Bestie Sorry For Not Able To
You Smile I Smile You Get Hurt I Get Hurt You Cry I Cry You
The Witcher Official On Twitter The Perfect Meme Doesnt Ex
Target S Twitter Is Questionable Target
Raju Dbdulla Bin Raju Radicalresh My Mum Caught Me Fingering
Amir On Twitter Miss You Too Fam
Niki Auf Twitter Made A Soft Meme Softmspmemes
Dopl3r Com Memes Thread My Friend Didnt Reply To Her Man
11 Minion Love Memes
Rest On Twitter 4 Meme That Chanwoo Stan Can Use
Funny I Miss You Memes 2018 I Miss You Memes For Him Her
25 Best Memes About But Fuck You But Fuck You Memes
Uta Campus Rec On Twitter We Do Miss You Back Come See Us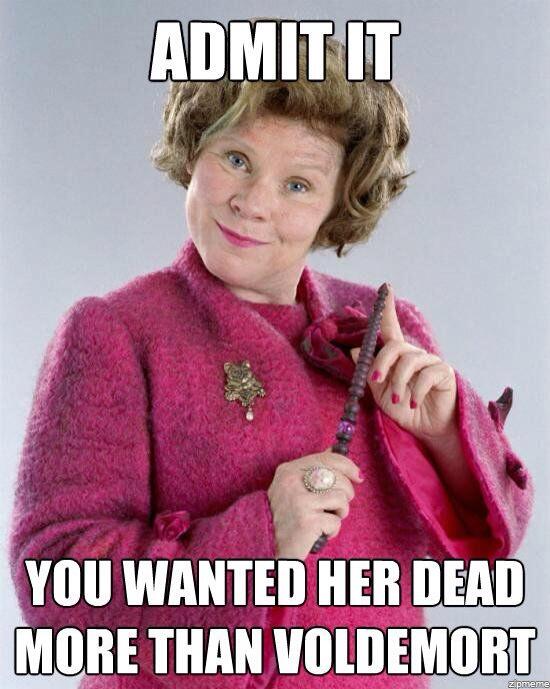 Harry Potter Memes On Twitter Rt If You Agree Http T Co
Sours: https://factorymeme.blogspot.com/2021/01/14-i-miss-you-twitter-memes.html
Miss YOU!
a lot of concessions 1.5" H mudman bonsai figurine ' missing you ' --- melanchory facial expression up to 42% off
twitter announced today that it will be removing its implementation of stories dubbed "fleets." the feature was either loved or hated by twitter users since its initial release last year.
this short-lived feature, which was released in november of last year, will be removed on august 3. twitter acknowledged the controversial nature of the snapchat/instagram clone with the farewell tweet. notably, there was no fleet from the main twitter account announcing the departure of the feature, only a standard tweet.
in the goodbye, the company said it is working on "new stuff." one can hope that they add the ability to edit tweets, in addition to the new edit audience and monetization features.
in a more detailed blog post, twitter shared that it hoped fleets would make people more comfortable posting onto twitter. as fleets disappear, some of the fleet creation features, like gifs and stickers, will be implemented into the standard tweets composer.
ftc: we use income earning auto affiliate links.more.
---
check out 9to5mac on youtube for more apple news:
you're reading 9to5mac — experts who break news about apple and its surrounding ecosystem, day after day. be sure to check out our homepage for all the latest news, and follow 9to5mac on twitter, facebook, and linkedin to stay in the loop. don't know where to start? check out our exclusive stories, reviews, how-tos, and subscribe to our youtube channel
Sours: https://www.eyeboston.com/garmentb3d5/ebeaa152675.htm
You will also like:
26 Tweets About Missing Your Partner That'll Put You In Your Feels
Summer is here, and with it, a two-month long vacay between semesters. Spending the summer away from college is almost always fun, but if you have a partner who's from a different hometown than you, the break might come with distance from your SO until you're back in school. It might be consoling to remember that there are thousands of couples around the world who also face the same long-distance struggle, and reading the following tweets about missing your partner might help you remember you're not alone. This distance is only temporary.
Whether the distance is due to separate summer jobs or internships, family vacations, or a desire to take a break from the relationship while you're apart, long-distance can suck, and has the potential to really eff with your feelings. When you're in love, your body "is releasing adrenaline, dopamine and serotonin, in addition to testosterone and estrogen," Clarissa Silva, behavioral scientist, relationship coach, and creator of the Your Happiness Hypothesis Method previously told Elite Daily. "Dopamine is what creates chivalrous behavior in men and intense attachment for women." When you are away from your partner, "all of these processes are winding down and [can lead to] heartache," she explains.
If you're looking for comfort in the knowledge that you're not alone in missing bae, read on for the best tweets about missing your partner.
Sours: https://www.elitedaily.com/p/26-tweets-about-missing-your-partner-that-are-so-relatable-youll-want-to-text-bae-asap-18003665
1411
1412
1413
1414
1415