Samsung P2270G 21.5in. w/ DVI - ultra slim design Ecofit LCD Monitor
Brands In Category
Acer 13Acer Nitro 5Acer Predator 5Alienware 1AOPEN 6Asus 19Asus ProArt 7ASUS ROG 12Asus TUF 15Asus ZenScreen 3Dell 5Dell UltraSharp 3Gigabyte 3Huawei 3Lenovo 20MSI 15Samsung 20Viewsonic 8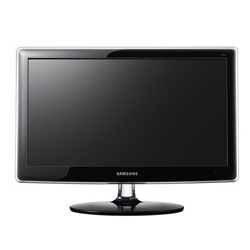 Price: Not Available.
Status: Phased Out
Product Description:
Screen Size 21.5" Wide Resolution 1,920 x 1,080 Brightness 250cd/m² Contrast Ratio DC 50,000:1 (1,000:1) (Typ.) Response time 2ms
This LCD monitor is absolutely stunning for a reason. You'll be amazed at its beautiful Crystal Design and crystal clear neck with ultra-slim dimensions. And starlight touch controls add to its sophisticated look. It also reduces your carbon footprint by consuming 33% less energy compared to traditional SAMSUNG monitors of similar size. Plus with a dynamic contrast ratio of 50,000:1 and 2ms response time you'll enjoy sharp images that are virtually blur-free. Of course there's the full HD picture too. This SAMSUNG monitor gives you something beautiful to stare at, whether it's turned on or not.


Full HD resolution
1,920 x 1,080 full high definition resolution delivers sharp, crystal clear images with vivid colour.
response time
Response time refers to how long it takes pixels to turn from completely white to black and back again. The lower the milliseconds (ms), the faster the response time is. A fast 2ms response time virtually eliminates any blurring, making this monitor perfect for enjoying video games and all of your digital entertainment.
ultra slim design
Our ultra-slim monitor is a stunning addition to any room. It's finely crafted from its crystal clear neck to its clean, black silhouette. The high-gloss bezel changes colour with the room's light. Turn it on, and the on / off button disappears. And with a screen depth of only 30mm, it can be placed anywhere. Plus, Crystal Design adds a touch of unique style to its surroundings with a hint of colour infused into the bezel.
dynamic contrast ratio
The contrast between light and dark colours on the screen is what makes images stand out. The bigger the difference between light and dark, the more vibrant images will appear. With an amazing dynamic contrast ratio of 50,000:1 you'll enjoy sharp image quality that's sure to catch your eye.
energy saving
The P2270 uses up to 33% less power than the previous equivalent model.
starlight touch controls
Apply a gentle touch to any of the buttons and they light up. After a few moments of inactivity they disappear for a clean look.
and more
The P2270 is VOC (Volatile Organic Compounds) free. This model requires less resources to pack and transport due to its ultra slim design.

---
| | |
| --- | --- |
| Screen Size | 21.5" Wide |
| Resolution | 1,920 x 1,080 |
| Brightness | 250cd/m² |
| Contrast Ratio | DC 50,000:1 (1,000:1) (Typ.) |
| Response time | 2ms |
| Viewing Angle(Horizontal/Vertical) | 170˚ / 160˚ (CR>10) |
| Colour Supported | 16.7M |
| | |
| --- | --- |
| Video Signal | Analog RGB, DVI |
| Sync. Signal | Separate H / V, Composite, SOG |
| Connector | DVI |
| | |
| --- | --- |
| Power Consumption | 28 watts |
| Stand By Power (DPMS) | <1W |
| Type | External |
| | |
| --- | --- |
| Plug & Play | DDC 2B |
| Multimedia Speakers | No |
| Special Features | MagicBright3, Off timer, Image Size Colour Effect, Customised key, MagicWizard & MagicTune with AssetManagement, Windows Vista Premium, Safe Mode (DownScaling in UXGA) |
| USB powered hub option | No |
| Mac compatibility | Yes |
| Wall-Mount | No |
| TCO | No |
| Cabinet Colour | Charcoal Grey |

Located in the Philippines!
advertisements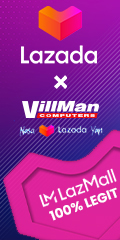 Sours: http://villman.com/Product-Detail/Samsung_P2270G_LCD
Durable premium displays optimize operations and message quality in any environment
Samsung's TIZEN-powered PMH Series premium displays achieve peak performance all while maintaining a stylish and captivating design. The PMH Series displays leverage elevated brightness and refined image sharpness to ensure a consistently clear presentation even in settings with variable lighting. Additionally, the IP5x-certified PMH Series displays achieve robust, 24/7 durability for dependable and uninterrupted operations. As a result, businesses can feel confident that their messages will be delivered exactly as intended anywhere and at any time.

Put your worries to rest knowing that your display is protected from a range of environmental conditions
PMH standalone displays are IP5x certified, signifying their dust-resistant design and ability to withstand a range of environmental conditions. The certification alleviates concerns about dust accumulating on displays installed on subway trains or on external platforms. Customers can conveniently use this IP5x certified display without needing to prepare additional enclosure in dusty places. Uninterrupted, 24/7 content delivery is always assured regardless of surrounding natural or interactive conditions

EMBEDDED MEDIA PLAYER POWERED BY TIZEN™
PMH series that supports SSSP 4.0 allows for a stronger, faster and more stable performance than its previous models. Transcending past hardware performance, the new SSSP 4.0 enables CMS partners to develop and deploy advanced web applications which can help to effectively manage content and SMART Signage for their customers.

Powerful Performance and simple usabilty
1) Enhanced 3D Graphic Engine : The display supports 3 movies playing concurrently on one screen with enhanced 3D graphic performance
2) PC-less Touch Solution : Touch performance is fully realized due to the TIZEN OS that bypasses the need for a PC.
3) Enhanced Security : A holistic security architecture allows for powerful security through 3 layers of supplementation.
4) Easy Development : The ability to develop the solution further is facilitated, thanks to development tools such as SW Development Kit or Remote Web Inspector.
5) Simple Usability : Usability is attained due to a touch-friendly UI while web browsers are able to display a homepage without the need to develop a web app.

Convenient display control through a centralized reciever
The standalone displays' integrated centralized infrared receiver (IR) ensures easier and more flexible user control. All models can receive the IR signal on individual panels via Central IR. Through tailored installation or mounting, users can navigate the IR functionality from various locations, further augmenting uninterrupted performance.

Brilliant, Glare-Free Visual Quality
Equipped with a non-glare frontal panel, the PMH Series displays reduce natural and ambient light interference to ensure continuous readability in any location. Image visibility and information readability are deemed to be very high, because it is less reflective under light or sunlight, which poses no issues when used with QSR menu boards, or airport flight schedule boards with ample natural light.
MT Vaasa: 0 pcs
Estimated delivery: Unknown
Opening hours
Today: 10:00 - 18:00
Selectedselect
Pietarsaari: 0 pcs
Estimated delivery: Unknown
Opening hours
Today: 09:00 - 17:00
Selectedselect
Seinäjoki: 0 pcs
Estimated delivery: Unknown
Opening hours
Today: 10:00 - 18:00
Selectedselect
Jyväskylä: 0 pcs
Estimated delivery: Unknown
Opening hours
Today: 10:00 - 17:00
Selectedselect
Lappeenranta: 0 pcs
Estimated delivery: Unknown
Opening hours
Today: 10:00 - 18:00
Selectedselect
Maarianhamina: 0 pcs
Estimated delivery: Unknown
Opening hours
Today: 10:00 - 17:00
Selectedselect
iT Vaasa: 0 pcs
Estimated delivery: Unknown
Opening hours
Today: 10:00 - 18:00
Selectedselect
From now, you will see the stock status on the product pages, in the categories and the search for
Sours: https://www.multitronic.fi/en/products/1709818/samsung-43--pm43h-e-led-dvi-i-2xhdmi-2xdp
The ergonomics of the SD850 helps make your professional work space convenient and comfortable. Samsung's height adjustable stand (HAS) design lets you adjust the monitor height by up to 130mm. You can pivot, swivel, and tilt to adjust the perspective from horizontal to vertical. It even supports Auto OSD Rotation so you don't have to change the aspect ratios when you want to pivot your screen.
The SD850 features a bezel that helps provide a deeply immersive viewing experience that lets you concentrate on the tasks at hand.
View from various angles with the SD850. The Samsung LED Monitor has a wide viewing angle, vertically and horizontally.
With Picture-by-Picture (PBP), you can connect two compatible PCs to the same monitor and see the desktops of both simultaneously on one screen that's divided into two. Thanks to PBP and the WQHD resolution size you won't have to worry about losing the picture quality and resolution. Plug in your compatible laptop and your desktop and use both without needing to keep looking between different monitors - it's all there at a glance.
Samsung's latest Picture-in-Picture 2.0 technology lets you multi-task and watch videos. Whether it's 720p or 480p, PIP 2.0 doesn't downscale contents and helps maintain the same resolution as clear and crisp on its own. It supports resolutions up to HD and you can adjust the PIP resolution and position to help fit your needs.
The SD850's light sensor adjusts the screen brightness to help match your environment so that the screen is visible in a range of lighting conditions.
Sours: https://www.businessdirect.bt.com/products/samsung-s27d850d-27--2560x1440-5ms-dvi-hdmi-displayport-usb-led-monitor-ls27d85ktsn-xu-B4RK.html
Monitor Samsung não reconhece o VGA/DVI/HDMI - Firmware Update Fechando Sozinho (RESOLVIDO)
Samsung S23E450B TN FHD VGA HDMI DVI 23" Monitor
LS23E45KBS/EN
Product Information
Impressive picture quality
The LED-backlit LCD screen delivers sharp, bright and beautiful images. Mega infinity dynamic contrast ratio helps to ensure subtle detail even in the lights and darks, and MagicAngle technology delivers quality color even when viewed off-angle.
Slim design that fits any desk
The sleek, stylish design and low profile stand take up less desk space and contribute to a cleaner-looking office. The built-in cable management feature also adds to a clutter-free work environment.
Ergonomic, adjustable stand
The monitor swivels, tilts, pivots and is height-adjustable. And since it is VESA compatible, installation on a wall or separate mounting arms is easy.
Fast, easy connectivity
VGA, DVI and DisplayPort provide flexibility in high-speed connectivity. So whatever devices your employees need to connect today or in the future, this monitor keeps everyone's options open.
Show more
Sours: https://www.laptopsdirect.co.uk/samsung-s23e450b-1920-x-1080-5ms-vga-dvi-height-adjust-pivot-vesa-23-monit-ls23e45kbs-en/version.asp
Dvi samsung
.
Adaptador DVI para HDMI FUNCIONA? [teste prático]
.
Similar news:
.
1628
1629
1630
1631
1632