How gamer 'PrestonPlayz' is adjusting to new coronavirus reality
The COVID-19 pandemic has redefined how the sports and entertainment industries operate. Professional leagues have been halted or postponed, while WWE pre-taped its WrestleMania event without a live audience. However, others are using the shutdown as a way to spark innovation in gaming, all while satisfying fans.
Preston Arsement, professionally known as YouTube's "PrestonPlayz," has refocused his gaming content to shift his brand back to what initially made him popular on the streaming platform — all while keeping his support staff employed.
"It's about creating content during a time when people most need it," he said. "It's been going well and the audience has doubled."
Arsement, 25, started streaming at 14 years old with popular shooter video games such as "Call of Duty" and "Fortnite." However, he developed his niche playing the child-friendly, open-world game "Minecraft." He operates seven YouTube channels, has recorded five billion views, and earns $14 million in yearly revenue. He is the CEO of TBNR, which stands for "the best never rest."
Last year, he began streaming less on the video game side and began focusing more on his popular in-real-life (IRL) channel where audiences see a playful side of him that includes family-friendly pranks and challenges with other famous YouTube personalities.
"When you create a real-life video, it's like creating a mini video game," he said.
With states and local governments placing stay-at-home orders throughout the country, Arsement shifted his strategy to not only experiment with new content that his audience needs, but to also offer an escape from the real world.
"With a team of 25, I still want to put out content during a pandemic while keeping employees away from risk," he said.
Arsement is recognizing the challenges but welcoming the new normal. Some of this new content includes collaborations with other YouTubers to provide gaming content, repurposing existing videos and creating similar IRL videos but with a gaming twist. He's pumping out about six videos a week across his channels.
"It's a great time to capture new content," he said. "It's been really fun."
He also created video challenges to raise money for charity organizations such as the World Health Organization, Meals on Wheels and local organizations based in the Dallas area.
"Audiences have been enjoying the content so far. It's been wild," he said.
He's bullish on how this new reality will make his team more efficient. So far he's been right: Viewership has grown nearly 50% and brand deals are pouring in.
Brands have also continued to work with him on creating new content and using existing content.
"Brands have been gung-ho with whatever content we'll come out with," he said. "They are able to ship products [merchandise] and adjust to the new creative ideas my team comes up with."
Arsement is looking to keep momentum. He's hiring a couple of editors and a social media manager.
"The videos we've been doing have been growing and growing," he said. "I don't see it slowing down."
Sours: https://www.latimes.com/sports/story/2020-04-10/how-gamer-prestonplayz-is-adjusting-to-new-coronavirus-reality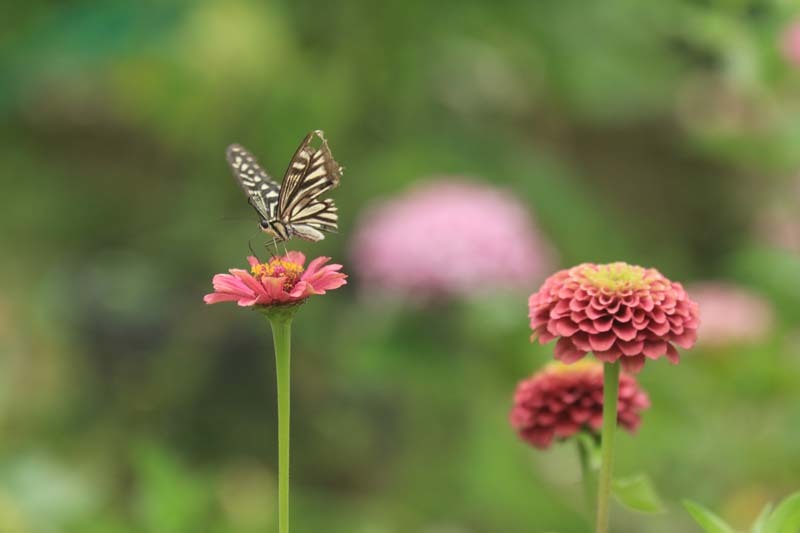 ミニトマト収獲
うす皮ミニです
皮が軟らかくて食べやすいです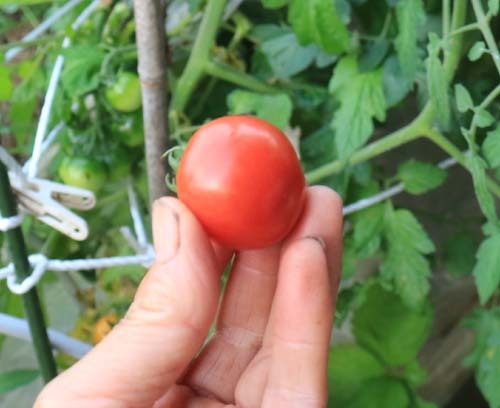 # by syo234 | オンラインビジネスシューズ,カジュアルシューズ,スニーカー,デッキシューズ,アシックス,ローファー,通気,2足セット,ウォーキングシューズ,ブーツ,サンダル,レインシューズ,メンズ,レディース,ALPHA INDUSTRIES,アルファ インダストリーズ,EDWIN,エドウィン,本革,防水,SPY スパイCYRUS サイラス648478745308MATTE BLACKサングラス メンズ レディース ユニセックス スポーツ ファッション オシャレ 偏光レンズ2021-06-23 05:05 | comments(0)
庭に来ていたので
急いでカメラ用意して
撮ったらすぐに飛び去った~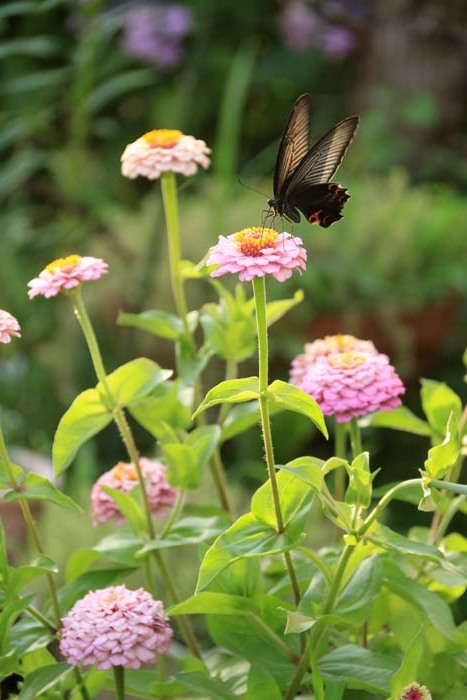 畑にはツマグロヒョウモン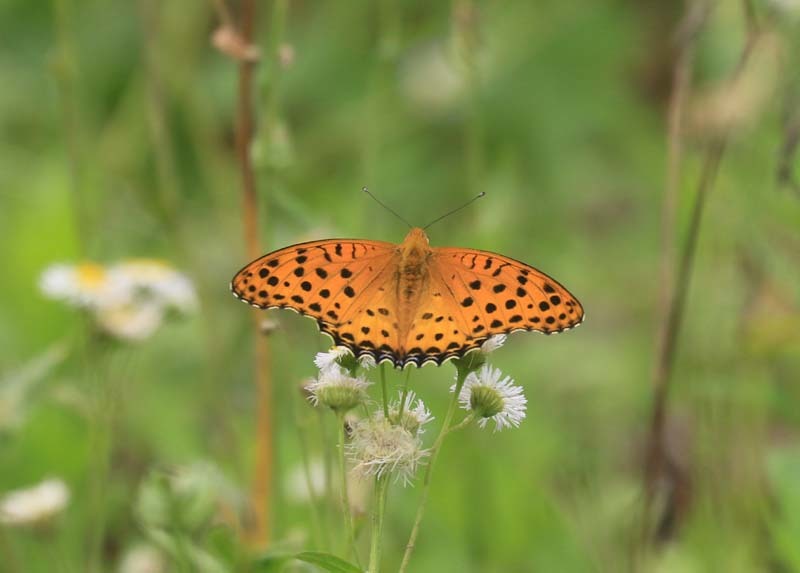 じゃがいも収獲
アンデスレッドとタワラヨーデル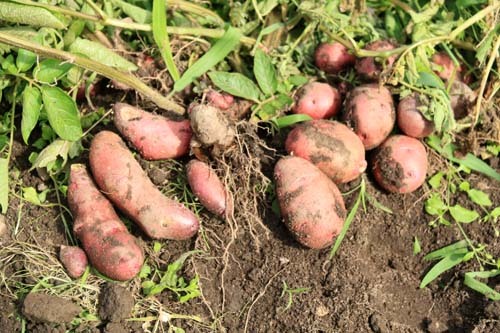 孫ちゃんの大作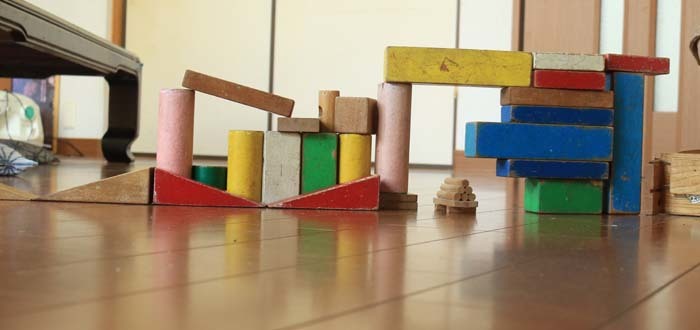 。
# by syo234 | 2021-06-22 04:47 | comments(0)
雨が降ってもすぐに晴れて
今年の梅雨はジメジメがないのでいい
雨の次の日は
こんなにいいお天気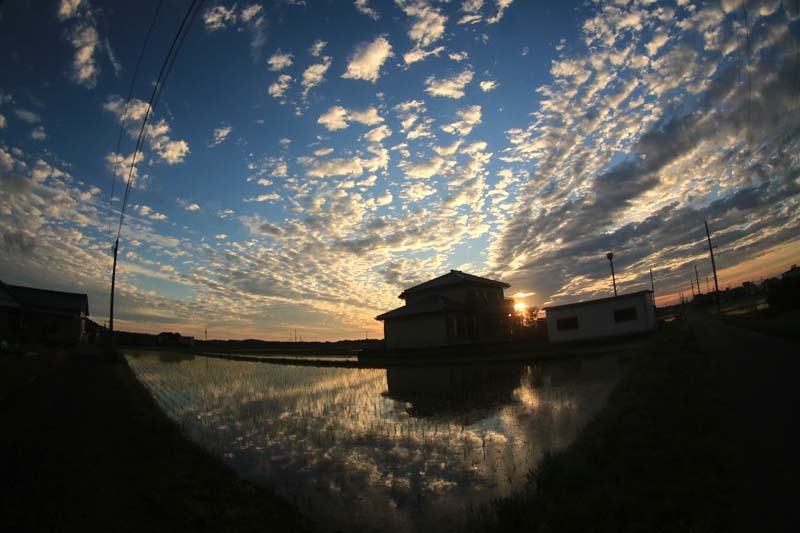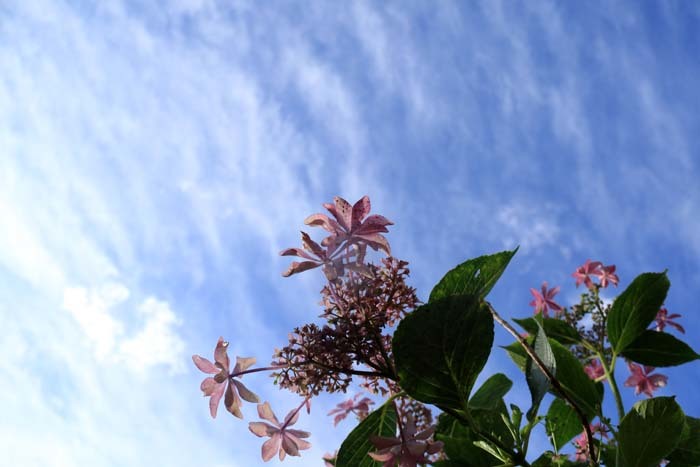 、
# by syo234 | 2021-06-20 15:20 | comments(2)
いつも間にかつぼみが見えます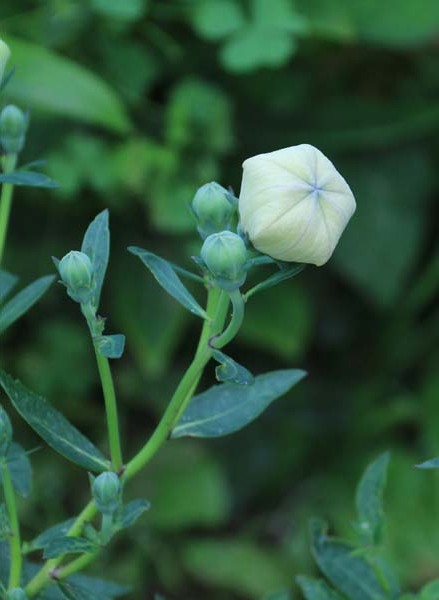 咲きました~♪

昨年買ったときはピンクだったのにおかしいな~白い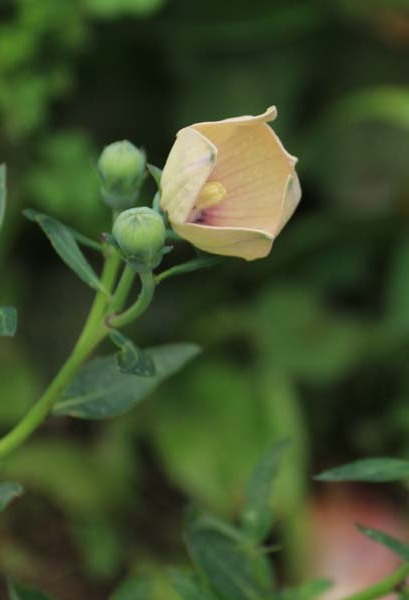 百日草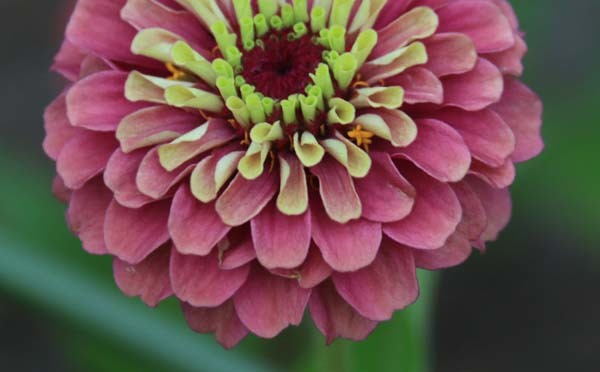 よく降ります
今日いちにち雨予報
「おかえりモネ」で
雨はどうして降るの?素朴な疑問
考えたこともなかったな~~
紫陽花もユリもバラも春の花が終盤
剪定の仕事が増えました・・。
。
# by syo234 | 2021-06-19 05:24 | comments(0)
Sours: https://yugra-ecology.ru/config.php?claims205/acfda2002183.htm
PrestonPlayz: Real Name, Age, Height, YouTuber, Wife, Gamer, and Net Worth !
Preston Blaine Assessment is a popular YouTube star and professional player, popularly known as PrestonPlayz. He is known as the owner of the famous 'PrestonPlayz,' 'PrestonGamez,' and 'Preston' and TBNRfrags YouTube channel. His major streaming PS4 games include Minecraft, Among us, and Fortnite. He plays with his friends, who are also important celebrities in this field, JeromeASF, Bajan Canadian, and Noochm.
So, do you need to get into more particulars regarding PrestonPlayz? Supposing Yes, then we're here to let you understand about his biography, his Net Worth received in 2021, among his age, height, weight, and life details. 
| | |
| --- | --- |
| Birth Name: | Preston Blaine Arsement |
| Nickname: | PrestonPlayz |
| DOB: | May 4, 1994 |
| Birthplace: | Texas, USA |
| Mother's name: | Jaye Arsement |
| Father's name: | David (Stepfather) |
| Siblings: | 5 |
| Education: | Travis Academy of Fine Arts |
| Nationality: | American |
| Ethnicity: | Updated Soon |
| Zodiac: | Taurus |
| Height: | 5 feet 6 inches |
| Weight: | 65 Kg |
| Hair Color: | Brown |
| Eyes Color: | Brown |
| Sexual Orientation: | Straight |
| Chest: | Updated Soon |
| Waist: | Updated Soon |
| Wife: | Brianna Barnhart |
| Social Media: | YouTube, Instagram, Twitter |
| Profession: | YouTube star and professional player |
| Net Worth: | $20 Million |
PrestonPlayz Early Life & Education:
The actual name of PrestonPlayz is Preston Blaine Arsement.
Preston's twenty-six years old. He was born on the astrological sign Taurus in Texas, USA, on May 4, 1994. His name is Preston Assessment. Jaye Arsement is his mother's name, and David is his father's name. But he's his step-dad. His biological mother and stepfather were married when he was three months old. He even said his new father loves him as much as his biological children. 
Moreover, he has five siblings. He has a senior brother named David and another elder brother named Daka, who served in the Navy. Moreover, he has two younger half-brothers named Joshua and Caleb and a younger half-sister, Keeley. All of his half-siblings play Minecraft. His father and other siblings also have their own YouTube channel KeeleyElise, TbnrCJ, PapaFrags.
Preston Playz grew up in sports of all kinds, such as football, baseball, and basketball. He became interested in paintball at the age of 11 and dreamed of professional playing.
Similarly, but not on his ethnic background, he has an American nationality. Moving to his educational background, he studied at the Travis Academy of Fine Arts.
Is Prestonplayz dead?
YouTuber Prestonplayz Death Story is a Hoax. This will not be the first period an American star was considered to have died by social media users.
PrestonPlayz Age, Height, Weight, and Body Measurements:
So, how old is PrestonPlayz in 2021? 
PrestonPlayz's age is 26 years old as of 2021, born on October 11, 1994, in Anaheim, California, United States. 
This 26-years-old famous gaming personality, PrestonPlayz, is handsome. His charming character has attracted many girl fan followers toward him. He has a fit body physique. 
How tall is PrestonPlayz?
Likewise, he stands at a good height of approximately 5 Feet 6 Inches and weighs about 65 kilograms approximately.
Moreover, there is no additional data about his body statics. Similarly, his hair color is brown, and he has a pair of attractive dark brown eyes.
PrestonPlayz Marriage and Kids:
PrestonPlayz is a married man who reflects on PrestonPlayz's personal life. In May 2018, Brianna Barnhart married Preston. The couple is very glad to enjoy themselves together for the rest of their lives. In October 2017, they met. They also often have several question-and-answer videos and blogs with his wife and family on his main channel. 
How old is Prestonplayz's wife?
Born on January 2, 1994, Brianna is 27 years old. More than 5 million subscribers have been added to her own YouTube channel. She is also a star in social media who has her own Brianna YouTube channel. She is a nurse who likes to sing and perform. She is also excited about Preston's YouTube occupation. She's been shown on his channels on several videos from Minecraft, Fortnite, and Roblox.
If we talk about Preston's previous link-ups, he dated Paige in 2016, an LA-based YouTuber. However, in February 2017, the duo broke up and still are very good friends.
Moreover, his personal, as well as his professional life, is not subject to dramatic rumors and controversy. He has managed throughout his career to maintain a very clean image of the management of social media.
Does Prestonplayz have a child?
No, he has no kid yet.
PrestonPlayz Career:
Preston is a well-known Youtube player who won fame on July 4, 2012, via his YouTube channel Preston. But in 2012, he began posting videos. In addition, as of May 2020, 14.3M subscribers were successfully acquired with billions of views.
His first video gained nearly 1,093,020 views. He began to get good views on his channel at first. It urges him to upload other videos. And he publishes the other videos of Minecraft.
He posts other types of videos to entertain viewers as well as gaming videos. One of his most popular videos was posted on January 2, 2019, on his Youtube channel entitled "5 Ways to PRANK YOUR LITTLE BROTHER's MINECRAFT HOUSE!." The video has over 40 M views. The challenge video on his channel, "Eating Only One Food Color for 24 Hours!" has over 25 M views.
He has four other YouTube channels called TBNRFrags, PrestonGamez, PrestonPlayz, and PrestonCosmic, besides his main YouTube channel. He has an excellent response from his fans on every channel, making him successful on other YouTube gaming channels.
He posts videos on his TBNRFrags about his call of duty, although he currently mainly includes Fortnite gameplay. It was essentially his main channel, as it was launched about one and a half years ago on November 29, 2010.
PrestonGamez is his Roblox channel, formerly PrestonRoblox. He now posts content for Roblox on the channel, but he could start posting other games since he renames the channel from PrestonRoblox to PrestonGamez. 
PrestonPlayz is his Minecraft channel, formerly PrestonMinecraft. He posted videos on this channel for the Minecraft Pocket Edition and frequently posted his friend, Logdotzip, but now also posts Java Edition videos. 
PrestonCosmic is his channel for posting videos on its CosmicPvP Minecraft server. But he seldom posts videos on the channel. However, it had a good response.
Moreover, together with another Youtuber, MrWoofless, he even has a Minecraft server called CosmicPvP. The server was launched in 2014 and included many game modes, like Factions, HCF, and KitPvP. He has also played several times on this server on his channel, particularly in his factions.
PrestonPlayz Net Worth:
PrestonPlayz's net value as of 2021 is around $20 million. YouTube revenue and sponsorships from different brands include his main sources of income. Besides YouTube, live streaming on other game platforms such as 'twitch' often appears, contributing decent dollars to Prestonplayz net value.
Preston was one of the world's largest paid YouTube stars in 2019. He earned $14 million a year, making him the sixth most paid personality of YouTube. Again in 2020, he was the sixth-largest Youtube figure with a revenue of $19 million.
PrestonPlayz Social Appearance:
PrestonPlayz is a famous social media personality and works on various media sites such as YouTube, Instagram, and Twitter. However, he doesn't have a Facebook account. He is handling @prestonplayz on Instagram and has gained thousands of fan supporters. Likewise, more than 1.8 million followers have been there on his Twitter account @Preston.
In addition to his main channel YouTube, it runs four YouTube channels. Over 17.4 million subscribers were there on his channel by his major Youtube channel Preston. More than 7.31 million TBNRFrag channel subscribers, 3.34 million PrestonGamez channel subscribers, 10.5 million PrestonPlayz channel subscribers, and 530 K PrestonCosmic channel subscribers were gained.
He also has online merchandise of his own. With more than 61.9 million likes, his TikTok account (@preston) has won over 7.6 million followers.
Summary
The American YouTube personality Preston Arsement has a net value of $20 million. Thanks to his Minecraft and available content in a video game, Preston has become one of the world's highest-paid social media personalities. It operates servers from Minecraft that users pay for access to. Users can also purchase in-game virtual goods from Minecraft.
Sours: https://besttoppers.com/preston-arsement/
.
Playz preston
.
.
You will also like:
.
1665
1666
1667
1668
1669