A LEGO builder who goes by the name of Admiral_Plackbar (tee hee!) has rendered a pretty sweet 1:24 scale Panzerkampfwagen VI Ausführung B Tiger II tank. The Admiral (who, based solely on their name, should probably visit the dentist) tells us that the Tiger II is, to this day, one of the heaviest tanks of all time weighing in at 69 tons. The weight made this tank slow and difficult to maneuver in rugged terrain. It's having no problems however showing those mushrooms who is boss.
Like this article? Tell all your friends!
"Not much still stands of the dead cities, but the twisted ruins make for good cover and even better hunting grounds." That is the tagline provided for this LEGO render by _Regn. There's a lot to love here. The dilapidated arching structure is particularly striking and there's the post-apocalyptic guy doing post-apocalyptic stuff in the background there. The mech-tank-spider though…that's going to haunt my dreams for a while. It's just your typical stuff that goes on in the mind of this particular builder. Upon further inspection, there is really nothing typical about this builder at all. They're new to us here at The Brothers Brick but with creations this imaginative we'll surely keep all eight eyes in their direction; poised and ready to pounce on what they may do next.
Like this article? Tell all your friends!
Lino
LEGO, Models
_Regn, ApocaLEGO, apocalypse, Marchikoma, Mech, Mecha, Post-Apoc, Tank
Those LEGO builders who love teal have a new ally in the fight against those who seek to wipe it off the face of the LEGO color palette. This well-armed and armored tank by Ivan Martynov, which has so many guns, even the treads are packing heat. The rolling arsenal features an unusual shape, with those long treads out front… and judging by the tally of old ladies silhouetted on the side, has no respect for the elderly either.
Like this article? Tell all your friends!
While it's more common to see LEGO models of neat and tidy downtowns that would look right at home in Disney, it takes at least as much skill to show a city in the aftermath of war. Builder Paul Rizzi has created this World War II diorama depicting the Soviet invasion of Berlin in 1945. Created using approximately 12,000 pieces, the 1/42-scale diorama's centerpiece is a pair of large buildings that we can see were once quite ornate, before being bombed out, no doubt during the Allies' extensive air raids. Paul has been careful not to simply build a standard LEGO building and then unbuild it partially, but instead actually provide some of the structural framework that's typically not present in a LEGO building, such as the rafters and floor joists. The large number of scattered bricks and rubble blown from the buildings and street during the bombing, along with several large craters, give the whole diorama a sense of realism that's sometimes missing in the "too clean" versions that many novice builders attempt.
The Soviet tank, a T-34/85, occupies the right half of the diorama accompanied by a handful of Soviet infantry facing off a smattering of German troops. The Soviet forces are crossing under Berlin's famous Stadtbahn railway, which is striking in dark green. The tank itself employs an aftermarket flag and treads, and is a great version of the angular Russian tank that formed the backbone of the Soviet machine.
Like this article? Tell all your friends!
The LEGO community has been on a big Tensegrity kick lately, and I for one couldn't be happier. While the art-lover in me is fond of the abstract sculptural versions, there's just something cool when builders combine the mind-bending physics with their own choice of theme. Carrier Lost has chosen to take things into the realm of science fiction with this Tensegrity Tank. The sleek design and neon highlights makes this feel like it was lifted directly from some TRON:Legacy concept art. Is it a stretch to label this as a new take on a "hovertank" as well?
Like this article? Tell all your friends!
Polish LEGO builder Sariel is famous for his huge LEGO models that incorporate LEGO Technic and Power Functions elements for working features without sacrificing details or the overall look of the model. His recent MAZ-535 artillery truck was no exception, and it reminded us that we had overlooked his fantastic KV-1 heavy tank and KV-2 heavy artillery tank. I've built LEGO KV-1 and KV-2 tanks myself, so I have an appreciation for the challenging angles of these early WW2 Soviet tanks.
Read more about Sariel's Soviet KV-1 and KV-2 heavy tanks
Like this article? Tell all your friends!
There's nothing pretty about war, but Dane Erland finds a way to bring some strong visual interest to the concept. Based on a creepily organic inspiration, the Abyssal moves forward in a manner far removed from a standard tank. Instead of treads, six clusters of tentacles sprout from the undercarriage. Each is made of pneumatic hose aligned with 8-Tooth Technic gears, and finished off with an array of claws. The tan body has some nice curves and angles, and it bristles with a wide array of brick-built sensors and weapons.
Is this a peek into the next stage of warfare? Maybe I'll just stay indoors for the foreseeable future.
Like this article? Tell all your friends!
Singaporean LEGO builder Jeffrey Kong's latest composition is a simple yet moving piece marking the 30th anniversary of the Tiananmen Square Incident. Kong's work, both with the brick and with the public, has inspired me many times, and this time its a combination of the two. The scale he's chosen has brought out a well crafted yet ominous tank and unknown protester, with the large Chinese character 点, imposing its presence. Translated to "a small amount, a dot or a drop", this character is censored annually on China's internet. You can read more on Kong's Instagram. Every part within this build is a common element, leaving a stark example that you don't need countless complex combinations to achieve an elegant creation. I find the impressive compositions here relate more to the contrasting colour use and symbolism of what it represents. I do thoroughly enjoy the 2×2 round plate with Rounded Bottom that he's employed inversely as the tank hatch though.
Like this article? Tell all your friends!
Kelvin Low's latest LEGO creation brings to life a turret-headed mech based on original artwork by Emerson Tung. Taking inspiration from a number of classic tank elements, the Kaiserian Grunt Tankhead has a tough militaristic feel. It manages to achieve this aesthetic by balancing its heavy cannon-toting head and meaty body on top of substantial spread-toed feet.
To fully appreciate this type of build, you need to get under the skin of the mechanical beast. Luckily, Kelvin has supplied us with a video showing off his ingenious construction techniques. In it, he records in detail how the various components of the mech's armoured body are applied to its Technic skeleton.
Like this article? Tell all your friends!
The mind of Andy Baumgart must be a very interesting place. Somewhere in that chaotic cranial coolness, there was a collision between the neurons responsible for housing the military schematics repositories, the hot rod files, and 90s girl LEGO themes. Thus, out popped the T-42 "Sugarcube" MLRS, which has got to be one of the most insane (and insanely awesome) military vehicles to ever grace our site.
Studded with nearly every chrome silver element LEGO has ever produced, and jazzed up even more with a generous dose of immaculately applied custom decals, this red rocket launcher houses a single Belville figure. As we'd expect with Andy, there's no shortage of fantastic and unusual parts usages. The most obvious, of course, are rockets sprouting from the back which hail from the Series 17 Rocket Boy. The roof is a piece that isn't seen often, but is actually being used for its intended purpose, having been a Fabuland vehicle top. Look closely, and along the side you'll spot a well-disguised derrick arm, while Belville crowns and classic gates line the front. Of course, you wouldn't want to miss tea time, so there's a set just in reach of the driver.
Like this article? Tell all your friends!
If you're a Ninjago fan, this vehicle may look familiar. After all, it was inspired by the official set 70654 Dieselnaut, which we covered in our news roundup of summer wave Ninjago sets. But there is a lot more to this steampunk behemoth by Mishima than a black paint job. Every detail from the official set has been re-built to fit the steampunk aesthetic, from brass and steel pipes throughout the tank, to the side and top mounted turrets. Even the crew have been custom fitted to the steampunk theme. Two smokestacks in front of the top turret look like they might have come straight off an old steam locomotive, along with the curved side panels that lift up to reveal more guns.
Like this article? Tell all your friends!
Although I have never played the tabletop games, I have always admired the aesthetic of the Warhammer 40k universe, particularly the vibrantly colored hardsuits and tanks. Simon Crocker has created an excellent Warhammer-Nexo Knights mashup with his razorback tank, which is based on a heavily armored variant of the Rhino APC from the Warhammer games.
Although the build may initially appear straightforward, closer inspection reveals the complex shaping and techniques used to make the front and back of the APC look so smooth, and to achieve the light bluish gray accents in just the perfect places. Although I overlooked it at first, the use of dark bluish gray panel pieces sticking out by 1/2 plates distance on the front viewports of the tank is particularly clever. As a finishing touch, custom stickers are used to add the fine details and make it especially accurate to the source material.
Like this article? Tell all your friends!
Sours: https://www.brothers-brick.com/tag/tank/
Sci-Fi based tanks, these should do something more than a normal tank, hover Railguns, energy cannon, or even walk!
Tanks from CIV beyond earth are good examples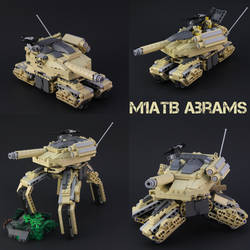 M1ATB Abrams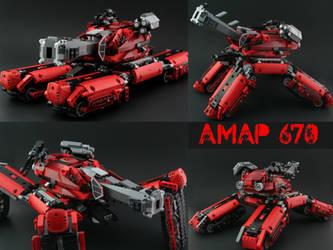 AMAP-670
Sours: https://www.deviantart.com/lego-mecha/gallery/61931185/futuristic-tanks
moc futuristic light tank lego
lego custom future tank
gallery for lego future tank legos lego
lego ideas
hovertank falanga
ldd moc future tank apc
aspis tank
heavy plasma destroyer tank plasma tank lego cars
pin by ishmael on brickarms lego spaceship lego war
alert future tank
ldd moc mbt gamma
flickr the lego futuristic pool
apocalypse tank by daniel lim lego
lego moc futuristic tank tutorial
wh40k sicaran battle tank
t
ldd moc future tank apc
ldd moc future tank apc
gremlin tank bricknerd
ldd moc future tank apc
alert future tank building block
fond d cran arme guerre la technologie rservoir
ldd moc future tank apc
ldd moc future tank apc
lego future robot tank
lego wwii futuristic mech tank battle brickcon 2016
wallpaper robot space battle tank lego
cncnz poll mammoth tank battle
tanks much bricknerd
pin by gabriel on heavy metal again b tch mech lego
ldd moc future tank apc
tank battletech
futuristic tank cool lego creations lego ship
my custom lego futuristic
This post is called
Futuristic Lego Tanks
. You may download all the image about Futuristic Lego Tanks for free. Here are the image gallery of
Futuristic Lego Tanks
, if you want the image or like this post please contribute with us to share this post to your public press or save this post in your device.
There are numerous plenty images of Futuristic Lego Tanks. You can find out or you can browse any of the images such as. Wallpaper Car Futuristic Tank Lego Technology, Moc Futuristic Light Tank Lego, Lego Custom Future Tank, Gallery For Lego Future Tank Legos Lego, Lego Ideas, Hovertank Falanga, Ldd Moc Future Tank Apc, Aspis Tank, Heavy Plasma Destroyer Tank Plasma Tank Lego Cars, Pin By Ishmael On Brickarms Lego Spaceship Lego War
Sours: https://shefalitayal.com/futuristic-lego-tanks.html
LEGO WWII Futuristic Mech Tank Battle - BrickCon 2016
Redfern1950s
Those of you with good memories may be familiar with today's creation. It is of course the Army Surplus Special, one of the many Wacky Racers that fought it out for fame and glory in the 1968 Hanna-Barbera series. This wonderful homage to the Sergeant Blast and Private Meekley's cartoon chariot first appeared here back in 2016, and builder Redfern1950s has recently re-photographed it for us thanks to the threat of a TLCB Elf armed with a sharpened pencil.
No, seriously, whilst Elves armed with pencils are a very real threat here in The Lego Car Blog office, Redfern has actually re-photographed his Surplus Six as he's become the seventeenth elite builder to join the TLCB Master MOCer Hall of Fame!
You can read Redfern's brilliant Lego-building journey via the link below, where a host of his other magnificent vehicles feature, and learn how he turns cartoons and caricatures into brick-built masterpieces!
Master MOCers, Series 2, Episode 6,
This entry was posted in Community and tagged Army, cartoon, Community, Interview, Lego, tank, Wacky Races on by thelegocarblogger.
From one wonderfully ridiculous tracked vehicle to another now, and D-Town Cracka's gloriously unhinged 'Belville T-42 'Sugercube' Multiple Launch Rocket System'.
Apparently developed during the 'Stable Wars' of the late 1990s (we all remember those right?), the T-42 'Sugarcube' earned a fearsome reputation thanks to an armament of ten 'Heartbreaker' rockets and its on-board tea station. It was probably more about the rockets…
Head to D-Town's photostream via the link above to join the fight.
This entry was posted in Lego and tagged Belville, Lego, sci-fi, tank, Tracked Vehicle on by thelegocarblogger.
Fabuland, one of LEGO's frankly weirder themes, was not known for brutal war machines piloted by bloodthirsty critters. It was more about popping to the post office to say 'hello' to cheery Mr. Mole before planting some daisies in a window box. Not any more though.
Time has toughened the inhabitants of Fabuland, and today they are equipped with an array of terrifying machinery courtesy of Flickr's Andreas Lenander, whose mind must be a very dark place indeed.
Here we have Buster Walrus and Felix Fox riding atop a gloriously cuboid tank fitted with what looks like a sperm gun. It probably isn't. Whatever it is we're pretty sure it's deadly and there's more to see at Andreas' 'Fabuwars' album via the link above.
This entry was posted in Lego and tagged cartoon, Fabuland, Lego, Military, sci-fi, tank on by thelegocarblogger.
It's been a while since the last act of outrageous Elven violence here at TLCB Towers, but fear not readers, the little scumbags were back in business today. This is Desert752 aka Kirill Mazurov's 'Grinder'* tank from the classic video game Red Alert 3, and it's nuts.
Controlled via bluetooth thanks to no less than threeSBricks, Kirill's Grinder* features ten Power Functions motors, six alone just for drive. A seventh powers the articulated chassis steering, the eighth the boom lift, and a ninth the huge rotating cutter on the end of it.
But what about the tenth you say? Well the lucky Elf that discovered this remote control monstrosity kept that one secret for a bit.
Driving it through the halls of TLCB Towers, Kirill's Grinder* was frustratingly slow, certainly much too lethargic for the Elf in question to mow down any of its brethren. The other Elves in the office quickly got cocky, taunting the Elf at the controls by standing in front of the approaching tank with its whirling cutter, before jumping out of the way at the last second to much cackling and – we suspect – Elven profanity.
But that tenth motor had yet to be used, and after lulling its colleagues the Elf in control deployed motor No.10. With the secret high-gear engaged the Grinder's* speed instantly trebled, and the taunters simply couldn't get out of the way quickly enough.
Fed under the wheels by the cutter, then squashed by the Grinder's* huge tyres, before being rolled flat by the tracks that followed thereafter, there has probably never been a worse machine to be run over by than this.
We were quite impressed by the Elf at the controls' subterfuge too, and it's now enjoying a blue Smartie whilst we have a go with the Grinder* ourselves.
There's more to see of Kirill's remote control behemoth at the Eurobricks discussion forum, the complete Red Alert Grinder* gallery can be viewed on Flickr, and you can watch the machine in action via the video below.
YouTube Video
*No, not that Grindr.
This entry was posted in Technic and tagged Lego, Off-Road, power functions, rc, Red Alert, Remote Control, SBrick, sci-fi, tank, Technic, video game on by thelegocarblogger.
We've written about Italy's disastrous North African campaign during the Second Wold War before, so we're skipping the history today to get straight to the MOC, a Semovente da 75/18 self-propelled gun (tank?), as built by Rebla of Flickr. Rebla's mini-figure scale model recreates the Semovente beautifully, and even includes (sort of) working suspension on its tracks. There's more to see of Rebla's wonderful World War 2 tank (including a rather debonaire-looking driver) on Flickr – click on the link above to self-propel your way there.
This entry was posted in Town and tagged 1940s, 75/18, Africa, Axis Powers, Italy, Lego, Military, mini-figure, self-propelled gun, Semovente, tank, World War 2 on by thelegocarblogger.
This is a Volkswagen Type 166 Schwimmwagen and NSU SdKfz 2 Kettenkrad, and we're going to simply call them the Schwimmwagen and NSU from here on in, because although they were opposing sides during the Second World War the Germans could give the Soviets a run for their money when it came to ridiculous vehicle names.
The Schwimmwagen was designed under Ferdinant Porsche (he of VW Beetle and, er… Porsche fame) to help settle the argument that Germany, Italy and Japan were having with the rest of the world during the 1940s. Over fifteen-thousand Swimmwagens were produced, making it the most numerous amphibious car in history, each powered by a 25hp flat-4 engine that could drive either all four wheels or a propellor for when things got wet.
Pictured alongside the Swimmwagen is the NSU which, whilst not quite as at home in the water, was incredible in the mud – being essentially a tank with handlebars. Both serve to remind us that whilst the Axis Powers thankfully lost the Second World War, the engineering they produced during the conflict was remarkable.
These marvellous mini-figure scale recreations of two of Germany's weirdest and most brilliant World War 2 military vehicles comes from TLCB favourite Pixel Fox, who has built each vehicle beautifully and pictured them in his trademark diorama style. There's more to see at Pixel's photostream – click the link above to get wet and dirty.
This entry was posted in Town and tagged 1940s, 4x4, amphibious, Axis Powers, Diorama, Kettenkrad, Lego, Military, mini-figure, motorcycle, NSU, Off-Road, Schwimmwagen, SdKfz 2, tank, Tracked Vehicle, Type 166, volkswagen, World War 2 on by thelegocarblogger.
No, the other way…
This is a Carro Armato M14/41 tank, as manufactured by Fiat for the Royal Italian Army. That means we're not sure which side this magnificently moustachioed mini-figure is on as Italy switched during World War 2. However as this tank is painted in the colours of the North Africa Campaign it suggests he's fighting for Mussolini, a man known to have been 'a bit of a dick'.
Luckily for TLCB's home nation and the other Allies that this tank fought against, the M14/41 was absolutely rubbish, being obsolete when new, unreliable, cramped, and catching fire regularly. Which is most unlike a Fiat.
Fortunately these short-comings led to a less than successful military campaign, and likely hastened Italy's overthrowing of Mussolini, abandonment of fascism, and switch to the Allied cause.
This brilliant mini-figure scale recreation of the Carro Armato M14/41 comes from Albert of Flickr, making his TLCB debut. Ingenious building techniques abound and there's more to see at Albert's photostream – click the link above to make the jump.
This entry was posted in Town and tagged Allies, Axis Powers, Carro Armato, Fiat, Italy, Lego, M14/41, Military, mini-figure, tank, Town, World War 2 on by thelegocarblogger.
With only two days until Christmas most of the Elves here at The Lego Car Blog have returned to the crumbling ruin that is TLCB Towers ready for their enforced 'break' over the holidays. This makes the office a noisier and messier place in the build up to their re-caging, and is something we've gotten used to over the years, but nothing prepared us for just how much noisier and messier this year would be.
With the office stereo playing Christmas songs loudly on loop we weren't paying attention to any sounds emitting from the Elves' cage room or the corridor outside. Mistake.
When we finally did notice that something was amiss, the Elven casualties were higher than anything that had gone before. There were Elves squashed into the carpet, Elves staggering around in circles, and even Elves unconscious on the top of shelves. One Elf though, was probably the happiest we have ever seen an Elf be, and it was at the controls of This.
'This' is shadow_elenter's 'Transforming Tank / Howitzer', a fully remote controlled, eighteen motor and five SBrick behemoth that can do, well… a lot. Take a look via the video below and you'll understand how the situation here at TLCB Towers unfolded…
With an amazing Howitzer gun capable of deploying remotely and firing a Technic rubber-ended bullet (complete with re-coil), four remotely firing cannons up front, remotely controlled (but non-firing) gatling and anti-aircraft guns, and huge tracks driven by four Power Functions XL Motors, shadow_elenter's tank is an incredible (if mad) example of the very best Technic engineering.
There's much more to see of this gloriously unhinged build at the Eurobricks discussion forum via the link above, whilst we undertake a big Christmas tidy up…
This entry was posted in Technic and tagged Lego, power functions, rc, Remote Control, SBrick, sci-fi, tank, Technic, Tracked Vehicle on by thelegocarblogger.
Renault may be better known for things like this and this, but it's a little-known fact that they're also the inventors of the modern tank. The tank was first used by the British Army in the First World War, but it was horrendously slow, unreliable and a magnet for unwanted attention. Renault took the idea and simplified it, creating a vehicle that was much lighter, more reliable, and featured a fully-armoured 360-degree rotating turret.

The Renault FT-17 could also be operated by a few of just two, and it thus became a phenomenally successful design. Around 3,000 units were produced in France (mostly in 1918), whilst another 950 were built under license in the United States. Twenty-seven countries/revolutionary armies used the FT-17 over the next thirty years and the design fought in almost a dozen separate wars, which probably says as much about mankind's propensity for war as it does the brilliance of the FT-17.
This beautiful Lego replica of the Renault FT-17 has been built by TLCB regular Sariel, who has recreated the world's first light tank in glorious detail. Inside the stunningly accurate shell are three Power Functions motors, a Micro Motor, and a third-party SBrick programmable bluetooth control brick. Each track is suspended via oscillating bogies and powered by an individual Medium Motor, a third Medium Motor rotates the gun turret, whilst the Micro Motor powers the gun barrel elevation.
It all works perfectly, as demonstrated in the excellent video below, and you can see all the photos and read more about the build at the Eurobricks discussion forum and via Sariel's Renault FT-17 Flickr album by clicking here.
YouTube Video
This entry was posted in Model Team and tagged 1910s, Lego, Military, power functions, rc, Remote Control, renault, Sariel, SBrick, tank, Technic, world war 1 on by thelegocarblogger.
This may be a cartoony creation, but the German military really did drive/ride about in these. It's a Kleines Kettenkraftrad HK 101, or SdKfz2 for short (our name for it is way better), a kind of half-tank-half-motorbike configuration designed to fit inside the hold of a Junkers JU 52 transport plane.
The SdKfz 2 was the only gun tractor capable of being transported by air in this way and it therefore became one of the most versatile vehicles of the German military, being used for everything from troop transport over deep mud to pulling heavy loads, aircraft tug work, and even cable-laying.
The Kettenkraftrad HK 101 was designed and built by NSU (who later became Audi), using the Schachtellaufwerk overlapped and interleaved road wheel mechanism found on almost all of Germany's tracked military vehicles.
A four-cylinder Opel motor gave the SdKfz 2 a top speed of around 40mph, and it could climb slopes of over 24°, even in sand. A skid-steer system operated in addition to the somewhat superfluous-looking front wheel, allowing the SdKfz 2 to nimbly (for a 1.5 ton vehicle) traverse the most impassible terrains.
This magnificent recreation of the Kettenkraftrad HK 101 comes from previous bloggee and TLCB favourite Redfern1950s, who has built his SdKfZ in Afrika Korps specification, complete with two cartoonish German military officers, a removable engine-cover, and a good shot at the fantastically complicated Schachtellaufwerk track system.
There's much more to see of Redfern's delightful Kettenkraftrad HK 101 model as well as his other vehicles from the Nazis' short-lived Afrika Korps campaign on Flickr – click these words to make the jump!
This entry was posted in Model Team and tagged 1940s, Afrika Korps, Axis Powers, cartoon, Half-Track, HK 101, Kettenkraftrad, Kleines, Lego, Military, model team, motorcycle, SdKfz 2, tank, World War 2 on by thelegocarblogger.
It's been a while since the last Elven smushing, but fear not readers – the little scumbags were back on form this morning. The culprit is this; a magnificent Mad Max-esque 'Ripsaw' tracked ATV built by Technic BOOM of Eurobricks and Flickr.
Powered by twin L Motors allowing independent track drive with skid steering, and with four independently-sprung track rollers per side, Technic BOOM's Ripsaw is both quick and nimble. The Elves are too of course, but only if the battle is in open play. Corner them in the supply cupboard for example, and there's only going to be one outcome…
We now have one very happy Elf to feed a meal to, and several very unhappy Elves to glue back together. Whilst we do that you can see more of Technic BOOM's remote control Ripsaw, including a video of it off-roading, via the links above.
This entry was posted in Technic and tagged Lego, Mad Max, Off-Road, power functions, rc, Remote Control, ripsaw, tank, Technic, Tracked Vehicle on by thelegocarblogger.
And tanks apparently. There was a point in time where tanks and horses fought side-by-side (and against one another) on the battlefield. At first it was definitely better to be on the horse, but so quick was the pace of development that just a few short years later the tank – and the various other machinery designed for us to kill one another more efficiently – had all but eradicated the horse from use in war. Which is good news for horses.
However that didn't stop Indiana Jones who, in 'The Last Crusade' (which sadly proved not to be thanks to the dreadful 2008 return), used his hoofed companion to shove a rock down the barrel of a tank cannon.
In reality this would probably just mean you got killed by both a rock and a tank shell, but hey – this is the movies! This glorious recreation of the famous scene from 1989's 'Indiana Jones and The Last Crusade' comes from Flickr's Joshua Brooks aka JBIronworks who has recreated both the Nazi tank and the scene's dynamism brilliantly in Lego form.
There's more to see of mini-figure Indiana Jones's rock-based sabotage on Flickr via the link above, and in case you want to see the real one doing just the same click here to watch the original scene on YouTube.
This entry was posted in Town and tagged 1930s, Horse, Indiana Jones, Lego, Military, mini-figure, Movie, Nazis, tank, The Last Crusade on by thelegocarblogger.
War. Sadly it will probably never ever go away. Man always seems to think there are others of his kind not as valuable as himself. Still, the future of warfare does look, well… rather cool, at least if this 'HT-122 Golem' tank and opposing 'Pollaxe' anti-tank by Flickr's Sunder_59 are anything to go buy. There's more to see more of each of Sunder's military concepts via the links above.
This entry was posted in Lego and tagged Concept, Lego, Military, sci-fi, tank on by thelegocarblogger.
You don't need a million bricks to build something blog worthy! This tiny tank by Flickr's GolPlaysWithLego uses just handful of parts and yet looks brilliant in its simplicity. Even more so when it's comically blowing up another tiny tank in an amusing Worms-esque style. See more at the link!
This entry was posted in Lego and tagged Lego, Micro-scale, Military, tank on by thelegocarblogger.
This marvellous looking APC was discovered by one of our Elves on Flickr today and it comes from previous bloggee Stephan Niehoff. We're not sure what's got into the Elves at the moment but everything they're finding is a bit weird. We'll try to get back to cars soon, but in the meantime Stephan's APC is one of the coolest looking vehicles we've blogged in ages, and the brilliant dirt realism is nothing more than chalk! No painted pieces or photoshop here. Check it out on Flickr via the link above.
This entry was posted in Lego and tagged 6x6, APC, Lego, Military, Off-Road, sci-fi, tank on by thelegocarblogger.
Sours: https://thelegocarblog.com/tag/tank/page/2/
Futuristic tank lego
LEGO won't make modern war machines, but others are picking up the pieces
Written by Brad Lendon, CNN
This is a story about a multibillion-dollar international conglomerate, arms manufacturers, a German peace group and renegades who make miniaturized weapons systems out of small shops.
Not that those tiny weapons could actually hurt anyone. Well, not unless you stepped on one.
The conglomerate is LEGO, with worldwide revenues of $6.2 billion in 2019 from its toys, retail stores, theme parks and even movie rights. Its toy sets -- which are intended to "inspire the builders of tomorrow," according to the company's mission statement -- run the gamut, from skyscrapers to boats, police stations to castles. There's even a kit to make Rome's famous Colosseum. Nothing from the real world, it seems, is off limits. That is, except for anything modeled on today's military.
"We have a long-standing policy of not creating sets which feature real military vehicles that are currently in use," Ryan Greenwood, a spokesman for the company, said in an email to CNN.
But during the summer, the Danish company released a set for the V-22 Osprey, a tiltrotor aircraft manufactured by Boeing and Bell Helicopter Textron that is only used by the American and Japanese militaries.
LEGO pulled its V-22 Osprey amid protests from a German anti-war group. Credit: LEGO
The kit, set to launch under LEGO's vehicle-focused Technic brand, depicted a search and rescue version of the Osprey. But it drew a quick, harsh protest from the German Peace Society -- United War Resisters (DFG-VK in German), an almost 130-year-old anti-war group.
The V-22 Osprey, the group said, has been involved in conflicts in Afghanistan, Iraq, Mali, Yemen and Syria. In a press release criticizing LEGO over the model, the DFG-VK then threw the toymaker's own words from a decade earlier right back at it:
"The basic aim is to avoid realistic weapons and military equipment that children may recognize from hot spots around the world and to refrain from showing violent or frightening situations when communicating about LEGO products. At the same time, the purpose is for the LEGO brand not to be associated with issues that glorify conflicts and unethical or harmful behavior," the peace group quoted from a 2010 LEGO report.
LEGO quickly pulled the motorized aircraft model from its inventory in late July. The few sets that had already hit store shelves made their way into the hands LEGO enthusiasts and onto internet trading sites at prices as high as $1,000 for a set that would've retailed at around $120.

US Air Force V-22 Ospreys take off from a base in New Mexico. Credit: U.S. Air Force/Staff Sgt. Markus Maier

The V-22 Osprey LEGO set. Credit: LEGO
Greenwood, the company spokesperson, refused to comment further on why LEGO changed its mind on the Osprey model or why it was produced in the first place.
But LEGO canceling its Osprey set hasn't stopped fans from creating their own versions. In a video interview from Minneapolis, Minnesota, Dan Siskind pulled up a large model of the aircraft to the camera. Although built from LEGO pieces, this one is bigger and, arguably, even more elaborate and life-like. He spun its tiltrotor propellers in a hand-held simulated flight.
Siskind is a former "master builder," the top LEGO designers who assemble the models you find displayed in stores. He is now part of a subculture that unites adult fans of LEGO (or AFOLs as they are known) and military buffs.
Through his company, Brickmania Toyworks, the 51-year-old takes the iconic bricks and turns them into custom military building kits spanning eras and multiple wars.
An arms bazaar for AFOLs, his inventory includes a US F-16 fighter ($425), a Russian T-80BVM main battle tank ($340) and even a Phalanx close-in weapon system, the rapid-fire Gatling gun the US Navy puts on its warships to knock out incoming threats like missiles or speedboats ($175).
There are also historical options, such as a Vietnam War-era Soviet MiG-21 fighter, a World War II Japanese A6M2 Zero or British Spitfire Mk I fighter plane, a US M4A3 Sherman or German Panzer IV Ausf G tank, or a World War I British biplane, all priced around $200.
For those with lower budgets, micro military vehicle sets are sold for around $20.
The parts are almost all genuine, made with new-condition LEGO bricks. But while the Danish company does not endorse its products being used for these purposes, it tolerates the practice, Siskind said.
"They've given us some guidelines -- here's how to stay out of trouble."
He's nonetheless blunt in describing his job. "It's just stuff we've taken that weren't supposed to be made into military things, (that) we've made into military things," Siskind explained. "Ordinary LEGO bricks just used in a way they were never intended to be used."
Because he isn't allowed to purchase bricks directly from LEGO for his military sets, sourcing is "one big, continuous scavenger hunt" that requires his staff to comb through Walmarts, Targets and toy stores for discounts on original sets. The company also uses the website Bricklink, a kind of eBay for LEGO parts, where specific bricks can be bought and sold.

The AC-130 Spooky II gunship model, made using LEGO bricks and other aftermarket parts, from Brickmania Toyworks in Minneapolis. Credit: Courtesy Brickmania Toyworks
All the parts are brought to Brickmania's Minneapolis headquarters, where they are broken down and reallocated to the new kits, including its most expensive design: a Lockheed Martin AC-130 "Spooky II" gunship that contains more than 5,200 pieces and sells for $3,755.
In real life, an AC-130 gunship is one of the most terrifying aircraft imaginable. Armed with 40mm and 105mm cannons and a 25mm Gatling gun, it can devastate an area in seconds, earning it the nickname the "Angel of Death" in military circles.
When the company made the first 25 models available, they sold out in five hours. A second batch then went in the same amount of time, Siskind said.
"We have more demand than we can keep up with."
While Siskind will sell you a military kit, his company also encourages AFOLs to produce their own creations, sponsoring regular contests at Brickmania's flagship store in Minneapolis. Among the rules: They must be military or war-themed, bear no Nazi symbols, display no excessive gore and are not of the sci-fi or fantasy genres.
Global community
People entering the competitions should probably be thankful that Ralph Savelsberg lives thousands of miles away in the Netherlands -- because the 45-year-old Dutch builder's portfolio of LEGO-based military creations would likely be easy winners.
There's a Vietnam-era US Navy patrol boat, a Cold War-era intercontinental ballistic missile (ICBM), an Iranian F-14 fighter, an M-21 reconnaissance jet and a massive and stunning recreation of a B-52 bomber, the mainstay of the US Air Force's bomber fleet for more than six decades.

Dutch LEGO builder Ralph Savelsberg shows off a model he made of a US Air Force B-52 bomber with a 5-foot wingspan. Credit: Courtesy Ralph Savelsberg
Savelsberg, a physicist and assistant professor, said he builds LEGO for love, not money.
"This is just a hobby. I do get a lot of requests, but I always disappoint them; I have no interest whatsoever in having to deal with customers.
"Furthermore, making plans or instructions is no fun, so I don't actually have any plans for most of my models," he said in an email.
What he does enjoy is getting together with LEGO military builders from around the world at various conventions, where they share creations and even make custom ones to commemorate anniversaries.
For this year's Brickfair Virginia, Savelsberg and a few dozen military builders planned a display themed on the Cold War, including his ICBM. The event was canceled due to the Covid-19 pandemic, but Savelsberg plans to return next year.

LEGO-style military models on display at Brickfest Japan 2019 in Kobe. Credit: Courtesy The Brothers Brick / Edwinder Singh
In 2019, he attended Japan Brickfest, Asia's largest AFOL gathering, which featured a section for military items by some of the 270 builders displaying their work.
Those builders, who came from places like Hong Kong, Singapore and Taiwan as well as Japan, likely represent just a fraction of those pursuing the hobby, Savelsberg said.
"I suspect that the people who come to events represent the tip of the iceberg. For every builder who is willing and able to travel to events, there might be two dozen teenagers who rarely get out of their bedrooms and share their builds with a group of friends via social media," he said.

Justin Chua, who runs LEGO aftermarket store Lioncity Mocs in Singapore, says this 1:100-scale model of a Singaporean littoral mission ship took him more than two months to plan, source parts and assemble. It has more than 2,000 pieces. Credit: Courtesy Justin Chua
A company for kids
In a way, Savelsberg, Siskind and the other builders of LEGO-based military models are doing what LEGO has always encouraged -- "only the imagination sets the limit to what you can build," the company's profile says.
"There's nothing that stops me from using dark green elements I get from, say, a LEGO Mini Cooper for a US Navy patrol boat," like this one from the Vietnam era, Dutch builder Ralph Savelsberg said. Credit: Courtesy Ralph Savelsberg
LEGO traces its roots back to Denmark in the 1930s, when carpenter Ole Kirk Kristiansen abbreviated the Danish words "Leg Godt," meaning "play well" in English, to brand the wooden toys he was producing. It turned to plastic bricks in 1949.
In 1955, Kristiansen's son Godtfred launched LEGO bricks as a system, embracing the idea that the more you have, the more things you can make. "Our idea has been to create a toy that prepares the child for life -- appealing to its imagination and developing the creative urge and joy of creation that are the driving forces in every human being," he said.
Over the years, wheels and human figures were introduced in 1962 and 1978 respectively. And in 1989, miniature human figures sporting more facial expressions than the usual slight smile also emerged.
LEGO has also been determined to put smiles on the faces of children.
"As a family-owned company with a long-term mission, the LEGO Group is uniquely placed to deliver a positive impact on children, society and the planet," the company profile says. The 25-page company document mentions the words "child" or "children" nearly 100 times.
Still, as LEGO grew over the years, so did the presence of weapons.
A 2016 report analyzing the company's products, published on the peer-reviewed scientific investigation journal PLOS One, argues that LEGO sets "are not as innocent as they used to be" and have become increasingly violent over time. Since 1978, when the first weapon bricks -- a sword, a halberd and a lance -- were added to castle-themed LEGO sets, there the amount of weaponry has increased each year, according to the study. It found that by 2014, nearly 30% of sets contained at least one weapon brick.

A LEGO James Bond Aston Martin set on the shelf of a Hong Kong store. Credit: Brad Lendon/CNN
Some of this increase can be attributed to movie-themed sets. For example, the company's summer 2020 catalog features a model of the Aston Martin, the famous car driven by British spy James Bond. It comes complete with "a wealth of sophisticated details and 007 gadgetry, including rotating license plates, ejector seat, tire scythes and front-wing machine guns."
There's also "Star Wars" X-wing fighters and Imperial star destroyers, and sets depicting "Minecraft" battles, with axes, bludgeons and cases of TNT.
When it comes to the LEGO's ethical red lines, Siskind sees a disconnect in the company's logic. Is there really a difference between the Death Star or the violence of a galaxy far, far away and the machines that kill people here on Earth?
"There's very direct historical connections between the 'Star Wars' world and World War II," he added.
Following LEGO's rules
From his office in Atlanta, Andrew Roberts, co-owner of Battle Brick Customs, another aftermarket retailer, expresses what he sees as the LEGO dilemma.
"LEGO has always kind of struggled with filling boys' desires for action and adventure (while) staying true to themselves (by) not doing realistic military things," he said.
For a long time, the company even went so far as to avoid gray-colored bricks (the obvious color choice for building military weapons and vehicles), Roberts claimed, saying early castle sets were made from yellow ones. (Siskind, too, recalled some rather colorful medieval builds, saying: "When I was a kid all my castles were red because I had the most of that color.")
LEGO's avoidance of modern military themes provided an opening, Roberts added. He turned his college pastime -- messing with his old LEGO sets -- into a full-time job, churning out best-sellers like World War II M4 Sherman tanks and modern Gulf War M1 Abrahms tanks.
"I don't think they like what I do but at the same time ... They tolerate me because I obey the rules."
A US Special Forces team in LEGO-style figures from Battle Brick Customs. Credit: Courtesy Battle Brick Customs
For instance, Roberts buys minifigures from LEGO, strips them of their paint and markings, and turns them into soldiers, sailors and airmen to stand watch in the military-themed sets he sells. He likens it to how a custom car shop takes a showroom model and turns it into a street racer.
"If you're a shop selling custom Ford Mustangs, you can do that -- people have to know that this is a Ford Mustang, but it's not an official Ford product," Roberts said. "I took a Ford and I did a bunch of stuff to it."
In the case of LEGO parts, he added, "It's a genuine LEGO minifigure that has had a bunch of aftermarket stuff done to it. I bought it, and it's mine. And I'm customizing it, and I'm not pretending they did it."

A figure stylized as a US soldier from Battle Brick Customs. Credit: Courtesy Battle Brick Customs
For much of the fanatic LEGO-building community, the "it's mine" mentality -- a personal stake in what they make -- is what's fun and what fills them with pride. And they're not going to let the company's ethos get in the way of their creations.
After the company pulled the Osprey in the summer, The Brothers Brick, an independent, reader-funded website for LEGO enthusiasts, carried several posts about the set's demise. One showed a futuristic olive green vision of an Osprey with orange highlights, created by builder Simon Liu, using LEGO bricks.
Brothers Brick contributor, Lino -- a Washington state-based artist and humorist, according to his biography -- drew inspiration from Liu's creation.
"The point of showing you this is, while LEGO occasionally makes doofus decisions, they provide the pieces so that you can build anything you want. Who needs directions and an official set?" Lino wrote.
"With LEGO bricks and a bit of imagination, the world is your oyster. Or Osprey."
Top image caption: A figurine from Battle Brick Customs of a US soldier emerging from an armored personnel carrier.
Sours: https://www.cnn.com/style/article/lego-military-sets-intl-hnk-dst/index.html
Futuristic Tank concept designs - SCI-FI CRAZY IDEAS!
This is a Bateman Assault Bridge Carrier, an experimental tank-bridge-laying-combo based on the excellently-named 'Medium Dragon' Mk.1 artillery tractor that was trialled by the British Royal Engineers in 1926.
It's one of the more obscure vehicles to appear here then, and it's been recreated brilliantly by Tarix819 of Eurobricks in a colossal 1:8 scale.
Weighing almost 10kgs, Tarix's creation features two coil-sprung tracks, each with its own mechanical tensioner and independently powered by an SBrick and three XL motors.
A working V8 engine lives within the armour, and a functioning searchlight is able to light up the obstacle ahead in need of crossing.
And cross an obstacle the Bateman can, as Tarix's model can deploy the huge bridge mounted on the top of machine. The real Assault Bridge Carrier relied on hand-powered winches (which are also recreated here), but Tarix's build utilises a Power Functions Medium Motor to complete the model's suite of remote control functionality.
It's a monumentally impressive piece of Lego engineering and you can see how Tarix has done it at the Eurobricks discussion form here, and via the brilliant video below.
YouTube Video
This entry was posted in Model Team and tagged 1920s, Assault Bridge Carrier, Bateman, LED Lights, Lego, Military, model team, rc, Remote Control, SBrick, tank, Technic, Tracked Vehicle on by thelegocarblogger.
Designed by Daimler-Benz, this the Panzer III Sd.Kfz 141, the German military's primary medium battle tank built to take on the formidable Soviet T-34 during the Second World War. It was powered by a 300bhp Maybach V12 giving it a top speed of just over 20mph, which wasn't fast (but then it did weigh around twenty-two tons), and it was armed with either a 37mm, 50mm, or 75mm gun, depending on specification.
Around 5,700 Panzer IIIs were built between 1939 and 1943, seeing service in Poland, the Soviet Union, France, North Africa, the Netherlands, and Italy – amongst other theatres of war. This superb Lego version of the Sd.Kfz 141 comes from previous bloggee Rebla, who has recreated the design brilliantly, including a rotating turret, elevating cannon, and a crew of custom mini-figures.
Rebla has presented his model beautifully too, and there's more to see at his photostream – click the link above to make the jump to all the imagery.
This entry was posted in Town and tagged 1940s, Axis Powers, Daimler, Germany, Lego, Military, mini-figure, Panzer, Sd.Kfz 141, tank, World War 2 on by thelegocarblogger.
It must have been beautiful but bleak navigating the Ardennes in 1944. Nicholas Goodman has depicted the scene beautifully, with his tank advancing through the mud and ice, wonderfully recreated in brick form. Head to Nicholas' photostream for the full image, and – as we do from time to time – click here for the other side of war.
This entry was posted in Lego and tagged 1940s, France, Lego, Military, Off-Road, tank, World War 2 on by thelegocarblogger.
This is not a car. But it does have wheels. Although not in this picture. OK, we're not doing well here, but as this model features a decal of a harmless little bunny on the back it means we can publish this link to a killer rabbit, and that's a good enough reason for us.
Ted Andes is the builder behind this 'Nousagi Reconnaissance Think Tank', which features a gatling gun, chainsaw, and grappling hook, for all that 'reconnaissance' it'll be doing…
There's more of Ted's mech to see at his photostream, including an image of it in wheeled-mode, close-ups of the cockpit, and the varied weaponry it's armed with. Click the link above to head into the cave of Caerbannog…
This entry was posted in Lego and tagged Lego, Mech, mini-figure, sci-fi, tank on by thelegocarblogger.
Saddam Hussein didn't have the best record during his leadership. Despite his relative religious tolerance, creating world class healthcare and high quality education systems, and being an advocate for womens' rights, Saddam still falls within TLCB's unofficial 'brutal scumbag dictator' category.
Gassing his own people, crushing opposition, and numerous human rights abuses make sure the scales tip towards the negative, as does invading a neighbour in a despite over oil and effectively sending 50,000 Iraqi troops to their deaths, knowing full well the world would respond.
And respond it did, with a coalition led by the US of over thirty countries formed to liberate Kuwait from the Iraqi invasion. And it got a really cool name.
Operation Desert Storm restored Kuwaiti independence around seven months after the Iraqi invasion, with the final push into Kuwaiti City by coalition forces depicted here by Nicholas Goodman, in which a US tank and Humvee are cruising through a perfectly generic middle-eastern street.
Custom mini-figures, decals and weaponry add to the realism and there's more to see of Nicholas's recreation of Kuwaiti City in February 27th 1991 via both Flickr and the Eurobricks discussion forum.
This entry was posted in Town and tagged 1990s, Gulf War, Humvee, Iraq, Kuwait, Lego, Military, mini-figure, Saddam Hussein, tank, Town on by thelegocarblogger.
Making something static appear to be in motion is a tricky thing. Of course photo editing means almost anything is possibly digitally, but adding movement purely in brick-form is something we rarely see.
Today though, two builders have absolutely nailed it, by deploying some ingenious techniques to give their creations the appearance of speed.
Taken from the Japanese Manga 'Dominion', David Collins' 'Bonaparte' police tank has arrived on the scene in violent sideways fashion, kicking up a shower of broken asphalt and smoke as it does so. It's a killer technique and one that would work brilliantly for rally cars, drift cars, and off-road motorbikes, and you can see more of how David has done it via the link.
Today's second build manages to convey both ponderous movement and agile flight, as MadLEGOman recreates the iconic 'Battle of Hoth' scene from 'The Empire Strikes Back'. An AT-AT is striding through the snow towards the Rebel Alliance base from which this A-Wing has departed, with cable in tow in hope of tripping the attacker.
Mad has cunningly used the cable to both support the A-Wing in-flight and depict the path it's taken, to brilliant effect. Click the link above to jump to Hoth for more movement illusion.
This entry was posted in Lego and tagged A-Wing, AT-AT, Battle of Hoth, Bonaparte, cartoon, Dominion, Guns 'n Roses, Lego, manga, Movie, police, sci-fi, Star Wars, tank, The Empire Strikes Back on by thelegocarblogger.
It's Black Friday! Which means the entire office are off to Walmart to fight middle aged women for discounted electricals. Not really, we're very much remaining here and very much buying nothing, because a) we're in another COVID-19 lockdown, and b) most importantly, Black Friday can suck it.
Still, if you must venture out to storm your local Walmart, have we got the vehicle for you! This is Ivan Martynov's 'PanzerVVagen Heavy Terrestrial Assault Vehicle', and it's the perfect transport for the annual shopocalypse. Martin's even racked up some old lady kills which are displayed proudly on the side.
Take the PanzerVVagen to Walmart and add your own old lady stamp (Carol from across the street isn't going to get that last half-price TV alive!) via the link above!
This entry was posted in Town and tagged Black Friday, Lego, sci-fi, tank, Town, Tracked Vehicle on by thelegocarblogger.
G.I. Joe has been the default choice for any patriotic American boy since the 1960s. This is despite him being, well… a doll, and – we suspect – boyfriend/GBFF to Barbie on the side (we've never seen Ken and Joe in the same room at once… just sayin').
No matter, because when he's not wearing a hawaiian shirt or driving a pink convertible, G.I. Joe gets access to some pretty awesome stuff. Stuff like this, an articulated tank/rocket launcher device entitled the 'Cobra Maggot'.
Built by Big Easy Bricks making their TLCB debut, the Maggot is every bit as playable as the real 1987 G.I. Joe toy, with working tracks, an accessible control room, and two rocket launcher/cannon arrangements. There's more to see of Big Easy's Cobra Maggot on Flickr – take a look via the link above.
This entry was posted in Lego and tagged 1980s, Action Man, cartoon, G.I. Joe, Lego, Maggot, tank, Toy, Tracked Vehicle on by thelegocarblogger.
"They're over there, on that tank made from mini-figure leg wear". At least we hope the tracks on Tyler's tank are pants, and not actual mini-figure legs. Although we suppose tanks are made for killing people, so perhaps it's appropriate. Anyway, the tank's cuteness more than makes up for the gruesome tracks-made-of-legs thing going on. See more on Flickr!
*Click here if you're wondering what on earth is going on…
This entry was posted in Lego and tagged cartoon, Lego, Military, tank, Tracked Vehicle on by thelegocarblogger.
This TLCB Writer was never allowed an 'Action Man' (or G.I. Joe to most of you). Deemed as too violent, Lego was the alternative, which is fortunate as otherwise you might not be reading this post.
MadLEGOman of Flickr was allowed G.I Joe toys though, having owned this magnificent hovercraft as a kid. Now an adult of sorts, Mad has recreated one of his favourite childhood toys in Lego form, complete with mini-figure-manned machine guns, cannons, and rocket launchers. Perhaps my Mom had a point.
There's more to see of Mad's G.I. Joe hovercraft at his photostream – click the link above to make the jump! If your Mom lets you…
This entry was posted in Lego and tagged Action Man, G.I. Joe, Hasbro, Hovercraft, Lego, Military, mini-figure, tank, Toy on by thelegocarblogger.
Well if it is here's a Scorpion Main battle tank from the game.
Thanks to the seemingly unending series of terrible 'Warthog' and 'Master Chief' creations that plagued MOCpages for years we've actively avoided publishing Halo models here, so ingrained is our hatred of them. However those days are now thankfully long gone and we're finally able to admit liking a Halo model. Kinda like it being OK to admit to liking Journey's 'Don't stop believing' now that Glee has finally finished. Just us? OK… No matter, this Halo Scorpion Battle Tank is rather good, it comes from ZiO Chao of Flickr, and there's more to see at his photostream here.
This entry was posted in Lego and tagged Battle Tank, Halo, Lego, mini-figure, sci-fi, scorpion, tank, video game on by thelegocarblogger.
Sometimes we're surprised we have any Elves left at all…
This is a Soviet Kliment Voroshilov KV-1/KV-2 tank, it comes from Lego-building genius Sariel, and it has caused considerable carnage within our Elven workforce here at TLCB Towers.
Sariel's model faithfully recreates the 1940's Russian battle tank, complete with remote control drive and skid-steering, torsion bar suspension, a rotating turret with elevating gun, and – in the case of the mad KV-2 version – a working firing mechanism.
It's this feature the Elf that discovered today's find chose to use on its colleagues, firing at them as they fled and then running those that got hit over. It's not fun being an Elf sometimes. Unless you're the one doing the firing and running over we suppose…
Anyway, we have the controls now so order has been restored, giving us a chance to examine the astonishing quality of engineering that has gone into this creation.
You can see it for yourself at Sariel's KV-1/KV-2 Flickr album, the full gallery available at Bricksafe, or the Eurobricks discussion forum. You can also check out Sariel's interview here at The Lego Car Blog via the first link in the text above, plus you can watch the Kliment Voroshilov tank in action in a Michael Bay-inspired short film below…
YouTube Video
This entry was posted in Model Team and tagged 1940s, Allies, Kliment Voroshilov, KV-1, KV-2, Lego, Military, power functions, rc, Remote Control, Russia, Sariel, Soviet, tank, World War 2 on by thelegocarblogger.
Just when you think anime can't get any weirder… 'Girls und Panzer' is a cartoon featuring girls and, er… panzers. Presumably to satisfy some seriously niche kinks.
This is one of the panzers from the aforementioned programme, a Porsche Tiger VK4501, a design put forward during the Second World War but never produced, which – given Porcshe's already slightly dodgy beginnings – is probably a good thing.
This superbly photographed teddy-bear be-stickered Model Team version of the prototype battle tank is the work of newcomer NABLACKS, who has recreated the Tiger GuP.Ver in spectacular detail, and has equipped it with some properly brilliant functionality too…
Underneath the realistic exterior NABLACKS has fitted his Porsche Tiger with twelve (12!) Power Functions L motors, with six driving each track. Oscillating bogies provide the suspension whilst the turret can rotate and tilt courtesy of another two motors. All of that motorised goodness is controllable via bluetooth thanks to a trio of BuWizz 2.0 bricks, each delivering up to eight times the power of LEGO's own Power Functions battery and IR receiver system.
This makes NABLACKS' tank fast. Really fast. In fact there's wasn't a single Elf on the floor of the TLCB Towers still Elf-shaped within minutes of this arriving in the building.
You can see just how capable NABLACKS' creation is via the video below (plus you can watch the 'Girls und Panzer' trailer video via the first link in the text if you're feeling weird), and you can view more images of the build at both Flickr and Eurobricks, whilst we dispatch several flattened TLCB Elves to the 'Elf Hospital'…
YouTube Video
This entry was posted in Model Team and tagged 1940s, anime, BuWizz, cartoon, Girls und Panzer, Lego, Military, model team, Porcshe Tiger, rc, Remote Control, tank on by thelegocarblogger.
The Elves are feeling spacey today, and thus we have two weird and wacky sci-fi builds to share with you. The first (above) comes from Shannon Sproule and is apparently an 'American Zero-Length X-11 Launcher' designed in The Battle for the Moon. In the words of its creator; "A space tank carrying a rocket… it looks so cool!"
Today's second build (below) comes from TLCB favourite David Roberts, the 'Green 23'. "Regarded as the Ford Transit van of space" it performed a variety of jobs across the galactic disc, probably with scant regard for space transportation laws, a library of tabloid newspapers on the dashboard, and a tailgating policy matched only by Audi drivers.
See more of both builds on Flickr via the links!
This entry was posted in Town and tagged Battle for the Moon, Lego, mini-figure, Rocket, sci-fi, Space, spacecraft, spaceship, tank, Transit on by thelegocarblogger.
This writer isn't old enough to have played Mega Man 2, but looking at this killer Boss he feels like he missed out!
Flickr's TFDesigns! aka Frost is the builder behind this splendid recreation of the 'Guts-Dozer', successfully turning a 2D pixelated video game villain into a 3D brick-built caricature, complete with a giant enraged alien or whatever it was that Mega Man was fighting.
Take a trip to the Skull Fortress circa 1988 via the link above, and if you have no idea what we're on about you can see this Boss in all his '80s glory by clicking here!
This entry was posted in Lego and tagged 1980s, cartoon, Guts-Dozer, Lego, Megaman 2, tank, video game on by thelegocarblogger.
Sours: https://thelegocarblog.com/tag/tank/
Now discussing:
.
1699
1700
1701
1702
1703