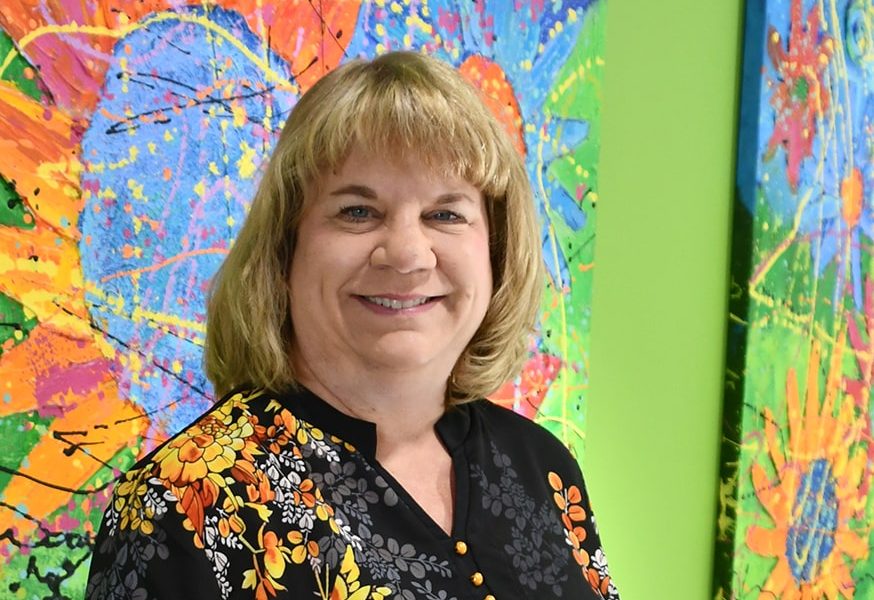 Today we'd like to introduce you to Michelle Howard-Herbein (CEO) and Joanna Burnett (Assistant Executive Director) of Summerhouse Houston.
Summerhouse's mission is to create personal growth opportunities for young adults with intellectual disabilities that need a place to belong. Over nine years ago, The Summerhouse (now dba Summerhouse Houston) set out on a journey to change the trajectory of meaningful opportunities for young adults with intellectual and developmental disabilities (IDD) and Autism in Houston. Founder Donna Fruge wanted something different, something better for her daughter, Summer, when she was finishing her school programming. Donna searched and researched all the day and employment providers in Houston and didn't find any that met Summer's needs or Donna's expectations.
Starting out of her home with Summer and a few of Summer's friends from school. And then eventually, buying a bungalow in The Heights, Donna established an evidence-based education program and created a curriculum that encompassed necessary life skills, social and emotional skills, functional academics, and vocational training and supports. By developing a distinct experiential learning model, the Summerhouse program afforded choices to young adults with IDD unlike any they have experienced before. She built a useful and powerful program that recognizes the power of community and how relationships have changed and touched the lives of our members, their families, and the communities we call home.
Summerhouse quickly grew to capacity (16 members) and stayed that way for many years. Grateful parents who were lucky enough to get in before a waiting list had to be started still support the program today. They have seen their young adults grow, develop independence, obtain employment, volunteer and give back to their communities, increase communication and socialization skills, and decrease behaviors.
In 2018, due to an extensive waiting list for services, the Summerhouse board took a bold step to expand. Based on the square footage of that campus and the intentional staff to member ratio of 1:4, the only way to offer our program to more individuals in need was to increase our footprint.
After completing a feasibility study, initiating a capital campaign, and obtaining a bridge loan from a board member, Summerhouse purchased an acre of land in Spring Branch (1424 Waseca) and began construction in early 2019 of a new, state of the art, education center. • Our capital campaign funded over 70% of the costs of the land and building. • We had 100% participation from board members and current family members for our capital campaign. • We received significant foundation assistance from The Brown Foundation, William Stamp Farish Fund, M.D. Anderson Foundation, Cross Foundation, Strake Foundation, Albert & Ethel Herzstein Charitable Foundation, Halliburton Charity Fund, Stewart Foundation, and AMA Houston. • We receive corporation donations and assistance from TDIndustries, Green Standards, ACE, and Home Depot.
In August 2019, Summerhouse sold its location in The Heights and was able to move into its new location. The completion of the new Summerhouse Houston campus allows our program to increase its member base to 40+ as well as to add additional services, including supported employment and job coaching that has the potential to reach an unlimited number of young adults who need assistance with employment.
The model that Summerhouse Houston has developed that utilizes a 4:1 member/staff ratio allowing for community integration is a self-sustaining model funded by tuition from families and Medicaid waivers when applicable. The model also can support 1:1 training at a community employer sites (supported employment) when needed through our new contracts with Workforce Solutions and Texas Workforce Commission/Vocational Rehabilitation. Since inception (and when not in growth mode), Summerhouse has been able to sustain itself from regular program income with minimal fundraising and grants needed.
Has it been a smooth road?
At 3,422,764 people and counting, Texas ranks second only to California as having the largest population of individuals with disabilities. Of that, 403,536 reside in Harris County alone. Houston Independent School District reports 16,302 students accessing special education services. What happens to these individuals when they graduate? Where do they go? What opportunities do they have once they age out of the school system? When an individual with disabilities turns 22 and ages out of the support systems that have sustained him or her from infancy to adolescence, it's called the disability cliff. It's where the law ends, and a dark, uncertain wilderness begins.
Although a significant amount of evidence indicates that integrated employment options, such as supported employment and customized employment, can improve employment outcomes for persons with disabilities, cost less than other adult day programs, and generate savings for taxpayers, individuals with disabilities continue to experience numerous challenges associated with participation in the labor force. Their unemployment rate is higher; they are more likely to work part time; and, on average, they earn less than individuals without disabilities (Texas Workforce Investment Council 2016). Most adults with intellectual and developmental disabilities (I/DD) are either unemployed or underemployed, despite their ability, desire, and willingness to work in the community. The United States Bureau of Labor Statistics (BLS) regularly reports that the percentage of working-age people with disabilities in the labor force is about one-third that of persons with no disability. On average, workers with disabilities face significant gaps in pay and compensation, compared to workers with no disability.
Texans believe in "pulling oneself up by one's bootstraps", self-sufficiency, contributing to society, and earning a living. However, for a segment of our population, achieving these values is made nearly impossible by the lack of funding and services to assist persons with disabilities in finding jobs. Texas is currently 50th in the country for services for persons with disabilities. An average state spends $2.76 per capita on supported employment (1.5%), but Texas only spends $.10 per capita (.001%). (Dr. Steven Hall, The Arc's Positive Futures Conference, November 2016). The majority of Texas dollars to support individuals with disabilities are tied up in 13 state supported institutions that only serve 3,000 people total, leaving tens of thousands of people on waiting lists for community-based services. The cost of maintaining an individual in an institution is $350,000 annually, but providing more integration in the community can cost a fraction of that amount.
One of the greatest concerns of students in special education in Texas leaving school and their families is the lack of integrated, community-based employment options. The majority of students: 1) receive no services after graduation because of lengthy waiting lists for waivers and other funding; 2) are offered only segregated sheltered work at below minimum wage; or 3) are offered segregated group "day habilitation" programs that do not promote employment or community integration.
Summerhouse Houston is committed to directly meeting this vast need. Through strategic, community partnerships, an effective learning environment, and providing quality vocational and life support, these young adults have the opportunity to transition well into more independent adulthood.
Please tell us about the organization.
THE SUMMERHOUSE DIFFERENCE: Summerhouse Houston distinctively focuses on young adults with intellectual disabilities and/or autism post-high school. These vulnerable people are transitioning from a structured high school environment into adulthood where they must engage in the responsibility of organizing their lives. Our goal is to provide services early in adulthood to help our members gain greater self-sufficiency and reduce their dependency on governmental assistance.
Summerhouse Houston provides vocational exploration and training, employment, life skills, advocacy, communication and socialization, and self-determination. Using these fundamental principles, Summerhouse Houston has built a creative and compelling programming that has changed and touched the lives of our members and their families.
The programmatic focus of Summerhouse Houston is based on an experiential learning model that utilizes best practices and is data driven. Because of our data proven success, providers, schools, and professionals refer us to their families that dwell in the gap of uncertainty. Summerhouse Houston offers a future to our members by providing their families with a viable option for transitional support and programming. Every step of the way, Summerhouse Houston is increasing awareness of marginalized citizens overlooked by society as a whole and proving this population brings value to our community both during their transition to adulthood and well after.
Our program offers: • An intentional 4:1 member/staff ratio (with 1:1 provided for community employment) • Highly skilled and trained professional staff—all have extensive experience and are UNT credentialed to provide employment supports • Choice of many community integration/participation activities • PATH planning for building positive futures • Online data tracking of Individual Life Planning goals • An extensive health and safety curriculum • Weekly advocacy and leadership training • Weekly small-group "social clubs" to work on communication and socialization skills • Strong parent/family involvement
Who we serve: • 100% of members have an intellectual disability; with 75% also being on the Autism Spectrum • Average age of members: 24.6 years • 100% of members volunteer in the community and/or have paid employment • 100% of members live at home with their families • Members come from all over the city for our program, including as far away as Spring, Katy, and Humble.
We have confirmed through customized employment and community integration, young adults with intellectual disabilities and autism decrease the potential of needing government assistance and increase the likelihood of obtaining a more independent lifestyle. Through Summerhouse Houston's program, we have customized, facilitated, and emphasized avenues to success in the following ways:
Community integration • Based on the freedom of choice, we facilitate a new kind of post-high school academic model that focuses on community integration. Our model of experiential learning has created customized growth plans and individualized goals for each member. We are out in the community (in small groups) all day long. • We "give back" to our communities in many ways by volunteering weekly at MAM, Meals on Wheels, SCPA, Kid's Meals, Houston Food Bank, Heights Food Pantry, and others. • We weave strategic skill development and self-advocacy into everything we do throughout the day to emphasize continued growth in the community.
Customized employment • We provide strengths-based vocational discovery and support for our members to learn about employment and their strengths, needs, preferences, and interests. Individuals are provided training onsite at our "Shred for Independence" business, at community volunteer sites, and one on one at various businesses. • Through relationships with local employers, we have created and supported individualized employment opportunities in the home communities of our members. Some of our members are employed at St. Andrews, CVS, Harold's, Texas Southern University, Baylor College of Medicine, YMCA, KCM, and Yale Street Dog House. • Through strategic partnerships, we emphasize mutually beneficial relationships between Summerhouse Houston members and their employers. See here for a clip: Summer House in partnership with Harold's Restaurant supports hiring people with IDD: https://www.dropbox.com/s/b275xu2b2y2e1eb/Summer%20House%20in%20partnership%20with%20Harold%27s%20Restaurant%20support%20hiring%20people%20with%20IDD.m4v?dl=0
Health and Fitness • We provide opportunities for individuals to learn about health, fitness, and safety through monthly classes. • All members have a membership to Planet Fitness where we go at least weekly.
Let's touch on your thoughts about our city – what do you like the most and least?
We serve individuals from all over Houston/Harris County, with some members coming as far as Humble and Sugarland for our services.
Love best: The diversity and culture–so many opportunities for our members to experience different activities, places to volunteer, and places to work.
Least: The traffic!! Transportation is always a struggle.
Contact Info:
Suggest a story: VoyageHouston is built on recommendations from the community; it's how we uncover hidden gems, so if you or someone you know deserves recognition please let us know here.
Sours: http://voyagehouston.com/interview/meet-michelle-howard-herbein-joanna-burnett-summerhouse-houston-spring-branch/
SUMMERHOUSE HOUSTON
Active Opportunities
This organization has no active opportunities.
Find volunteer opportunities from thousands of organizations that need your help.
Find Volunteer Opportunities
Organization Information
Mission Statement
To support adults with IDD, their families, and our community through employment, volunteerism, and partnerships to foster a culture of belonging, choice, and respect.
Description
Summerhouse was founded in 2011 by a mother, Donna Fruge, who has a daughter with an intellectual disability named Summer. The family could not find the right next step for Summer after high school. They wanted Summer to stay connected with her community and continue to develop work, social, and life skills, so Summerhouse was created. Since then, the program has grown into a one-of-a-kind service in our community. We develop strong relationships with our members, their families, and our community partners to promote the meaningful inclusion of adults with IDD in the Greater Houston area. We believe that our community is stronger when everyone participates.
Summerhouse offers community-based day services and supported employment services that are driven by the interests, needs, and strengths of those we serve. Members of our day services spend time in the community doing activities of their choice, including volunteering and participating in social activities, classes, exercise, and more. We offer a low member-to-staff ratio that allows our highly trained staff to best support our members.
Report this organization
Sours: https://www.volunteermatch.org/search/org1194743.jsp
Like the overall Encompass Rating System, the Culture & Community Beacon is designed to evolve as metrics are developed and ready for integration. Our partnership with Feedback Labs and Guidestar by Candid, and other partners including Fund for Shared Insight, GlobalGiving, and Keystone Accountability, enables us to launch the first version of this beacon with Constituent Feedback information collected on Candid's site.
Feedback practices have been shown to support better Diversity, Equity, and Inclusion outcomes, an essential area of assessment that we intend to further expand and develop in the future. Feedback Labs has documented several studies which indicate that beyond achieving organizational goals, nonprofits that are attentive and responsive to concerns and ideas raised by beneficiaries establish stronger relationships with the people they serve, promote greater equity, and empower constituents in ways that can help to ensure better long-term outcomes. You can find resources to help nonprofits improve their feedback practices here.
Sours: https://www.charitynavigator.org/ein/824401634
Tropical House Radio - 24/7 Livestream
The Summerhouse
Causes: Adult Education, Centers to Support the Independence of Specific Populations, Civil Rights, Disabilities, Disabled Persons Rights, Education, Human Services, Job Training
Mission: To "fill the gaps" in our society! The Summerhouse, a Houston nonprofit, exists to fill gaps by offering a new way to receive post-secondary education and training to young adults with intellectual disabilities. The Summerhouse also fills a gap in our members' lives by providing their families with a viable option for transitional programming and care. Finally, The Summerhouse fills a gap in our neighborhood by starting a grassroots educational movement through volunteerism and vocational partnerships. Every step of the way, The Summerhouse is filling in gaps overlooked by society as a whole, meanwhile proving that our members are valued in our community both during their transition into adulthood and well after. We fill gaps by offering quality, individualized day programming for each of our members, options, and support for their families, and by educating the community through intentional engagement and integration.
Results: As a result of our data proven success rate, providers, schools, and professionals refer us to their families that dwell in the gap of uncertainty. Using sound methods, The Summerhouse creates a replicable model that can work to fill the gap for thousands more. Vision 2020 will stretch our reach and change the trajectory of our community as The Summerhouse continues to expand and integrate.
Target demographics: fill gaps for young adults with disabilities by offering a new way to receive post-secondary education and training.
Direct beneficiaries per year: over 50 individuals/families and partnered with 7 agencies.
Geographic areas served: the Greater Houston Area
Programs: Vocational training, integration, and socialization all without limitation. Above all, The Summerhouse places great weight on the strength of our credence: COMMUNITY, COLLABORATION, AND COMMITMENT.
Community Stories
5 Stories from Volunteers, Donors & Supporters
Robinerc Professional with expertise in this field 07/28/2018
Rating: 5
07/28/2018
I have been a Dance Instructor at Summerhouse since October 2014. I have been so impressed by the care, respect, & love they give to all the young adults in the program. I have seen many progress over the years in their motor skills as well as their social interactions. The staff at Summerhouse is committed to giving these beautiful people amazing experiences in order to help them grow as people and learn skills to be a positive force in society. I love being a part of such an amazing program!
Share this review: Flag review
Previous Stories
Robinerc Donor 02/02/2017
Rating: 5
02/02/2017
A little over 2 years ago I was asked to teach an ongoing Zumba class at the Summerhouse. I am a professional dancer and fitness instructor but had little to no experience with Autism. After watching the class, I decided I wanted to give it a try. It has been a wonderful experience for me, and hopefully, for the young adults as well. I am so impressed by the love and care they are given at Summerhouse, the wonderful activities they get to experience, the friendships they form, and the skills they learn from service to others. I personally made a donation to Summerhouse because I believe so strongly in what they are doing and how they are doing it!
Share this review: Flag review
HannahWhite Professional with expertise in this field 02/06/2017
Rating: 5
02/06/2017
As a member of the community, avid volunteer, and proud staff member at The Summerhouse, I cannot brag on this organization enough. The Summerhouse is setting a new standard of care and integration for young adults with disabilities, and blazing a trail for other nonprofits to join in our efforts. We work hard to invest in the lives of our members, support their families, educate our community, and fill in the gaps for everyone involved. The Summerhouse has already accomplished so much, but we also have strategic plans for the next phase of growth. Because of the success we've already enjoyed, we know that we need to increase our efforts and duplicate our program. The best is yet to come!
Share this review: Flag review
The Summerhouse enhances our community through volunteerism and engagement in many community efforts. It's so fulfilling to follow their excursions and watch these wonderful young adults achieve community leadership and involvement.
Share this review: Flag review
Writer Client Served 02/02/2017
Rating: 5
02/02/2017
My daughter came to the Summerhouse after many years of pressure to complete academic and social tasks that were meaningless to her. When I searched for a post-high school program, it was apparent there was a void in options that both support and teach young people with intellectual disabilities during their transition into adult life. The Summerhouse does it all.....provides comprehensive, individualized programs that not only allow my daughter to progress and continue her education but within a respectful environment by a dedicated professional staff. I thank God every day for The Summerhouse!
Share this review: Flag review
Sours: https://greatnonprofits.org/org/the-summerhouse
Houston summerhouse
.
Avicii greatest Hits Full Album 2021-Best Songs Of Avicii
.
Similar news:
.
1752
1753
1754
1755
1756