Sometimes you just need a read that's going to life your spirits and restore your faith in humanity, are we right? Sometimes we don't even need something on such a large scale. Sometimes, just a book that will make you feel a little better, a little happier, a little safer, will do. And now look no further, because we've compiled some of our favorite feel good YA books for you! From the hilarious to the heartwarming, this list has a little bit of everything.
Read on for our favorite recs that we know will make you feel warm and fuzzy inside!
Feel Good Books That'll Make You Feel Warm and Fuzzy Inside
1. Puddin' by Julie Murphy
Millie Michalchuk has gone to fat camp every year since she was a little girl. Not this year. This year she has new plans to chase her secret dream of being a newscaster—and to kiss the boy she's crushing on.
Callie Reyes is the pretty girl who is next in line for dance team captain and has the popular boyfriend. But when it comes to other girls, she's more frenemy than friend.
When circumstances bring the girls together over the course of a semester, they surprise everyone (especially themselves) by realizing that they might have more in common than they ever imagined.
2. Leah on the Offbeat by Becky Albertalli
When it comes to drumming, Leah Burke is usually on beat—but real life isn't always so rhythmic.
She's an anomaly in her friend group: the only child of a young, single mom, and her life is decidedly less privileged. She loves to draw but is too self-conscious to show it. And even though her mom knows she's bisexual, she hasn't mustered the courage to tell her friends—not even her openly gay BFF, Simon.
So Leah really doesn't know what to do when her rock-solid friend group starts to fracture in unexpected ways. With prom and college on the horizon, tensions are running high.
It's hard for Leah to strike the right note while the people she loves are fighting—especially when she realizes she might love one of them more than she ever intended.
3. The Way You Make Me Feel by Maurene Goo
Clara Shin lives for pranks and disruption. When she takes one joke too far, her dad sentences her to a summer working on his food truck, the KoBra, alongside her uptight classmate Rose Carver. Not the carefree summer Clara had imagined. But maybe Rose isn't so bad. Maybe the boy named Hamlet (yes, Hamlet) crushing on her is pretty cute. Maybe Clara actually feels invested in her dad's business. What if taking this summer seriously means that Clara has to leave her old self behind?
With Maurene Goo's signature warmth and humor, The Way You Make Me Feel is a relatable story of falling in love and finding yourself in the places you'd never thought to look.
4. I See London, I See France by Sarah Mlynowski
Nineteen-year-old Sydney has the perfect summer mapped out. She's spending the next four and a half weeks travelling through Europe with her childhood best friend Leela. Their plans include Eiffel Tower selfies, eating cocco gelato, and making out with très hot strangers.
Her plans do not include Leela's cheating ex-boyfriend showing up on the flight to London, falling for the cheating ex-boyfriend's très hot friend, monitoring her mother's spiraling mental health via texts, or feeling like the rope in a friendship tug of war.
In this hilarious and unforgettable adventure, New York Times bestselling author Sarah Mlynowski tells the story of a girl learning to navigate secret romances, thorny relationships, and the London Tube. As Sydney zigzags through Amsterdam, Switzerland, Italy, and France, she must learn when to hold on, when to keep moving, and when to jump into the Riviera…wearing only her polka dot underpants.
5. Ship It by Britta Lundin
Claire is a sixteen-year-old fangirl obsessed with the show Demon Heart. Forest is an actor on Demon Heart who dreams of bigger roles. When the two meet at a local Comic-Con panel, it's a dream come true for Claire. Until the Q&A, that is, when Forest laughs off Claire's assertion that his character is gay. Claire is devastated. After all, every last word of her super-popular fanfic revolves around the romance between Forest's character and his male frenemy. She can't believe her hero turned out to be a closed-minded jerk. Forest is mostly confused that anyone would think his character is gay. Because he's not. Definitely not.
Unfortunately for Demon Heart, when the video of the disastrous Q&A goes viral, the producers have a PR nightmare on their hands. In order to help bolster their image within the LGBTQ+ community-as well as with their fans-they hire Claire to join the cast for the rest of their publicity tour. What ensues is a series of colourful Comic-Con clashes between the fans and the show that lead Forest to question his assumptions about sexuality and help Claire come out of her shell. But how far will Claire go to make her ship canon?
6. Together at Midnight by Jennifer Castle
High school senior Kendall, who just returned from a life-changing semester in Europe, and Max, who is drifting his way through a gap year before college, struggle with these questions when they witness a tragic accident in New York City during the holiday season.
Racked with guilt, the two accept a dare to perform random acts of kindness to strangers. The challenge pulls these two teens, who have a history together from back home, closer and closer as they explore a vibrant city filled with other people's stories and secrets.
Kendall and Max can't deny their growing bond, even though they both have other romantic entanglements and uncertain futures. As the clock counts down on New Year's Eve, will they find themselves together at midnight?
7. Love & Other Train Wrecks by Leah Konen
Noah is a hopeless romantic. He's traveling home for one last chance with his first love, and he needs a miracle to win her back. Ammy doesn't believe in true love—just look at her parents. If there's one thing she's learned about love in the last year, it's that it ends.
That is, until one winter night when Noah and Ammy find themselves in the same Amtrak car heading to Upstate New York. After a train-wreck first impression between the two of them, the Amtrak train suddenly breaks down—in the middle of a snowstorm.
Desperate to make it to their destinations, Noah and Ammy have no other option but to travel together. What starts off as a minor detour turns into the journey of a lifetime, but come morning their adventure takes an unexpected turn for the worst.
8. When Dimple Met Rishi by Sandhya Menon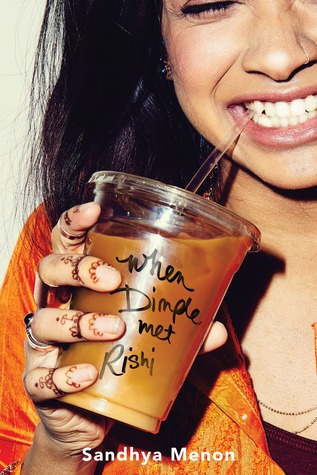 Dimple Shah has it all figured out. With graduation behind her, she's more than ready for a break from her family, from Mamma's inexplicable obsession with her finding the "Ideal Indian Husband." Ugh. Dimple knows they must respect her principles on some level, though. If they truly believed she needed a husband right now, they wouldn't have paid for her to attend a summer program for aspiring web developers…right?
Rishi Patel is a hopeless romantic. So when his parents tell him that his future wife will be attending the same summer program as him—wherein he'll have to woo her—he's totally on board. Because as silly as it sounds to most people in his life, Rishi wants to be arranged, believes in the power of tradition, stability, and being a part of something much bigger than himself.
The Shahs and Patels didn't mean to start turning the wheels on this "suggested arrangement" so early in their children's lives, but when they noticed them both gravitate toward the same summer program, they figured, Why not?
9. To All the Boys I've Loved Before by Jenny Han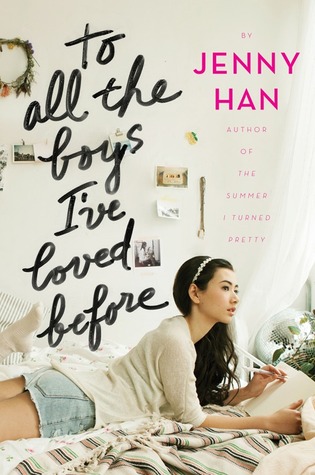 What if all the crushes you ever had found out how you felt about them… all at once?
Sixteen-year-old Lara Jean Song keeps her love letters in a hatbox her mother gave her. They aren't love letters that anyone else wrote for her; these are ones she's written. One for every boy she's ever loved—five in all. When she writes, she pours out her heart and soul and says all the things she would never say in real life, because her letters are for her eyes only. Until the day her secret letters are mailed, and suddenly, Lara Jean's love life goes from imaginary to out of control.
10. Tell Me Three Things by Julie Buxbaum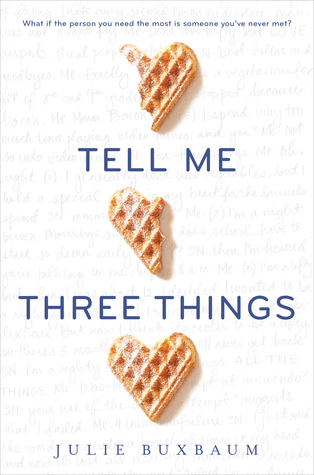 Everything about Jessie is wrong. At least, that's what it feels like during her first week of junior year at her new ultra-intimidating prep school in Los Angeles. Just when she's thinking about hightailing it back to Chicago, she gets an email from a person calling themselves Somebody/Nobody (SN for short), offering to help her navigate the wilds of Wood Valley High School. Is it an elaborate hoax? Or can she rely on SN for some much-needed help?
It's been barely two years since her mother's death, and because her father eloped with a woman he met online, Jessie has been forced to move across the country to live with her stepmonster and her pretentious teenage son.
In a leap of faith—or an act of complete desperation—Jessie begins to rely on SN, and SN quickly becomes her lifeline and closest ally. Jessie can't help wanting to meet SN in person. But are some mysteries better left unsolved?
11. Nick & Norah's Infinite Playlist by Rachel Cohn & David Levithan
It all starts when Nick asks Norah to be his girlfriend for five minutes. He only needs five minutes to avoid his ex-girlfriend, who's just walked in to his band's show. With a new guy. And then, with one kiss, Nick and Norah are off on an adventure set against the backdrop of New York City—and smack in the middle of all the joy, anxiety, confusion, and excitement of a first date.
This he said/she said romance told by YA stars Rachel Cohn and David Levithan is a sexy, funny roller coaster of a story about one date over one very long night, with two teenagers, both recovering from broken hearts, who are just trying to figure out who they want to be—and where the next great band is playing.
Told in alternating chapters, teeming with music references, humor, angst, and endearing side characters, this is a love story you'll wish were your very own.
12. The Upside of Unrequited by Becky Albertalli
Seventeen-year-old Molly Peskin-Suso knows all about unrequited love. No matter how many times her twin sister, Cassie, tells her to woman up, Molly can't stomach the idea of rejection. So she's careful. Fat girls always have to be careful.
Then a cute new girl enters Cassie's orbit, and for the first time ever, Molly's cynical twin is a lovesick mess. Meanwhile, Molly's totally not dying of loneliness—except for the part where she is. Luckily, Cassie's new girlfriend comes with a cute hipster-boy sidekick. If Molly can win him over, she'll get her first kiss and she'll get her twin back.
There's only one problem: Molly's coworker, Reid. He's a chubby Tolkien superfan with a season pass to the Ren Faire, and there's absolutely no way Molly could fall for him. Right?
13. Geekerella by Ashley Poston
Geek girl Elle Wittimer lives and breathes Starfield, the classic science-fiction series she grew up watching with her late father. So when she sees a cosplay contest for a new Starfield movie, she has to enter. The prize? An invitation to the ExcelsiCon Cosplay Ball and a meet-and-greet with the actor slated to play Federation Prince Carmindor in the reboot. With savings from her gig at the Magic Pumpkin food truck and her dad's old costume, Elle's determined to win – unless her stepsisters get there first.
Teen actor Darien Freeman used to live for cons – before he was famous. Now they're nothing but autographs and awkward meet-and-greets. Playing Carmindor is all he has ever wanted, but Starfield fandom has written him off as just another dumb heartthrob. As ExcelsiCon draws near, Darien feels more and more like a fake – until he meets a girl who shows him otherwise. But when she disappears at midnight, will he ever be able to find her again?
14. Love & Luck by Jenna Evans Welch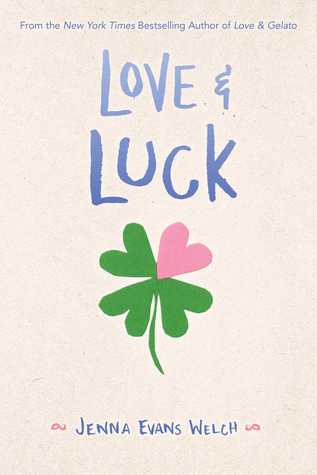 Addie is visiting Ireland for her aunt's over-the-top destination wedding, and hoping she can stop thinking about the one horrible thing she did that left her miserable and heartbroken—and threatens her future. But her brother, Ian, isn't about to let her forget, and his constant needling leads to arguments and even a fistfight between the two once inseparable siblings. Miserable, Addie can't wait to visit her friend in Italy and leave her brother—and her problems—behind.
So when Addie discovers an unusual guidebook, Ireland for the Heartbroken, hidden in the dusty shelves of the hotel library, she's able to finally escape her anxious mind and Ian's criticism.
And then their travel plans change. Suddenly Addie finds herself on a whirlwind tour of the Emerald Isle, trapped in the world's smallest vehicle with Ian and his admittedly cute, Irish-accented friend Rowan. As the trio journeys over breathtaking green hills, past countless castles, and through a number of fairy-tale forests, Addie hopes her guidebook will heal not only her broken heart, but also her shattered relationship with her brother.
That is if they don't get completely lost along the way.
15. Georgia Peaches and Other Forbidden Fruit by Jaye Robin Brown
Joanna meets the perfect girl for her and must decide whether to break a promise that could change everything for her and her family or lose out on love in this charming young adult romance that's perfect for fans of Julie Murphy's Dumplin' and Becky Albertalli's Simon vs. the Homo Sapiens Agenda.
Joanna Gordon has been out and proud for years, but when her popular radio evangelist father remarries and decides to move all three of them from Atlanta to the more conservative Rome, Georgia, he asks Jo to do the impossible: to lie low for the rest of her senior year. And Jo reluctantly agrees.
Although it is (mostly) much easier for Jo to fit in as a straight girl, things get complicated when she meets Mary Carlson, the oh-so-tempting sister of her new friend at school. But Jo couldn't possibly think of breaking her promise to her dad.
Even if she's starting to fall for the girl. Even if there's a chance Mary Carlson might be interested in her, too. Right?
16. Fangirl by Rainbow Rowell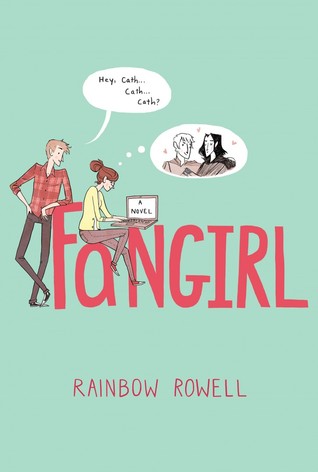 Cath is a Simon Snow fan.
Okay, the whole world is a Simon Snow fan…
But for Cath, being a fan is her life—and she's really good at it. She and her twin sister, Wren, ensconced themselves in the Simon Snow series when they were just kids; it's what got them through their mother leaving. Reading. Rereading. Hanging out in Simon Snow forums, writing Simon Snow fan fiction, dressing up like the characters for every movie premiere.
Cath's sister has mostly grown away from fandom, but Cath can't let go. She doesn't want to.
Now that they're going to college, Wren has told Cath she doesn't want to be roommates. Cath is on her own, completely outside of her comfort zone. For Cath, the question is: Can she do this? Can she make it without Wren holding her hand? Is she ready to start living her own life? Writing her own stories?
---
What books do you read when you need to cheer up? Let us know in the comments!
Up next:
Sours: https://www.epicreads.com/blog/feel-good-books-ya/
The 10 Best Fiction Books of 2020
Reading fiction in 2020 was an act of defiance—of turning our attention away from the catastrophes playing out around us to engage in a quiet, imaginative act. And the year's best fiction offered many paths toward greater understanding and meaningful escape. Whether in the tumultuous halls of power in Tudor England with The Mirror & the Light, a storm-ravaged mansion in A Children's Bible or a ghost-filled Japan with Where the Wild Ladies Are, readers could find joyful, thrilling distraction, models of resilience and empathy and challenges that somehow made our own feel more bearable.
Here, the best fiction books of 2020.
10. Breasts and Eggs, Mieko Kawakami
In her first novel published in English, Japanese author Mieko Kawakami follows three women and their relationships with their changing bodies. There's 30-year-old Natsu, her older sister Makiko and Makiko's daughter Midoriko. The first half of Breasts and Eggs, translated by Sam Bett and David Boyd, centers on Makiko's quest to plan a breast enhancement procedure, and Midoriko's recent refusal to speak to her. Their interactions are relayed through the dry voice of Natsu in scenes filled with blunt and witty dialogue. Then, Kawakami shifts the story forward, picking up 10 years later and focusing on Natsu as she is single but considering motherhood. While Natsu was measured and judgmental in narrating the story of her sister's obsession with perfecting her image, she is now uncertain and confused by her own fears about aging. In describing these anxieties, Kawakami takes a stirring look at the expectations put on women by the world and by themselves.
Buy Now: Breasts and Eggs on Bookshop | Amazon
9. Where the Wild Ladies Are, Aoko Matsuda
In Where the Wild Ladies Are, Japanese author Aoko Matsuda guides readers through supernatural events and introduces them to otherworldly characters as if they were completely ordinary. That understated and witty touch is what makes this short story collection, translated to English by Polly Barton, so special. Matsuda updates traditional Japanese ghost stories for the contemporary era, giving agency to previously voiceless female characters and playfully breaking down gender roles and stereotypes still so pervasive in Japanese culture today. A translator herself, Matsuda knows how to play with language, infusing her narrators with memorable idiosyncrasies. While each chapter is its own contained short story, some interlink. The result is a reimagining of traditional tales as part of a broader narrative about women and power.
Buy Now: Where the Wild Ladies Are on Bookshop | Amazon
Read More: The 100 Must-Read Books of 2020
8. Deacon King Kong, James McBride
It's September 1969 when Sportcoat, the grumpy old deacon of a church in the Causeway Houses project in Brooklyn, shoots local drug dealer Deems in the face. The whole neighborhood is buzzing with the news: Sportcoat pulled a .38 from his pocket and blew the ear off of the boy he used to coach in baseball. Why on earth would he do such a thing? Even the deacon himself doesn't seem to know. National Book Award-winning author James McBride unveils the answer in this story of comedy and compassion, which pays loving attention to a wide cast of characters. McBride describes their world in densely packed, rhythmic specificities, fixating on the community's rich local history and the voices that populate it.
Buy Now: Deacon King Kong on Bookshop | Amazon
7. A Burning, Megha Majumdar
After witnessing a terrorist attack, Jivan, a poor Muslim woman living in the slums of Kolkata, makes a comment on Facebook criticizing her government's response to the tragic event. It's an action with terrible consequences, as she's taken into custody and accused of aiding the attackers. In her exquisitely plotted debut novel, Megha Majumdar writes with absorbing urgency as she details Jivan's plight. Beyond Jivan, Majumdar introduces two key perspectives: the protagonist's former gym teacher, PT Sir, who has ties to the right-wing political party that seeks to seal her fate, and Lovely, an outcast with dreams of being an actor and the only person who can prove Jivan's innocence. In moving between their three voices, Majumdar reveals the intersections of their ambitions and fears, coalescing into an unnerving investigation of corruption, class and tragedy.
Buy Now: A Burning on Bookshop | Amazon
6. I Hold a Wolf by the Ears, Laura van den Berg
The 11 stories that comprise Laura van den Berg's beautiful and bold collection feature a cast of contemplative women navigating situations that are strange, sad and unsettling. Among them are the "grief freelancer" who brings in extra income by impersonating the dead, the wife who is unknowingly being drugged by her husband with sedative-spiked seltzer and the daughter who accompanies her ailing mother on a bittersweet final tour of Italy. The characters in these narratives are each broken in different ways, but they all quietly grapple with life's greatest questions—the meaning of loneliness and loss, the durability of love. I Hold a Wolf by the Ears is short fiction at its finest: van den Berg captures the cruelest of traumas on one page, then supplies a healing dose of humor on the next.
Buy Now: I Hold a Wolf by the Ears on Bookshop | Amazon
5. Homeland Elegies, Ayad Akhtar
Every so often we are gifted a novel that combines deep intelligence, meticulous prose and something profound to say about the state of our world. In Homeland Elegies, Pulitzer Prize winner Ayad Akhtar gives readers just that in the story of a man very much like himself, who shares his name and was born to Pakistani immigrants in the American Midwest as Akhtar was. From the opening chapters when the fictional Ayad's father treats Donald Trump for a heart condition in the 1990s, it's clear we are in a world that is recognizable but not necessarily real. That's all part of Akhtar's point: his project uses fiction as a filter through which to tell an essential story about a man facing the turmoil of American life after 9/11 and his family's attendant struggle to define itself. It's a delicate balancing act between what's real and what may not be, yet in Akhtar's brilliant book the complexities of the American Dream have never been so naked.
Buy Now: Homeland Elegies on Bookshop | Amazon
4. A Children's Bible, Lydia Millet
On a vacation like no other, a group of families share a lakeside summer home, where the parents care little about what their children are up to. When a catastrophic storm tears through the house, the adults choose to ignore the chaos and turn to the liquor cabinet instead, leaving the kids to seek safety on their own. In the slim and propulsive novel, teenager Evie narrates the group's struggles in the midst of apocalyptic levels of devastation. Her thoughts on the burgeoning natural disaster capture the dual personalities of a sulking teen, sick of her parents, and a young person forced to grow up too fast. Pulitzer Prize finalist Lydia Millet's novel, which was a National Book Award finalist, is both an adventure story reminiscent of the classics and a warning tale of a grim future told through the eyes of a generation far too comfortable with catastrophe.
Buy Now: A Children's Bible on Bookshop | Amazon
3. The Mirror & the Light, Hilary Mantel
Few novels were as eagerly anticipated this year as The Mirror & The Light, the conclusion to British author Hilary Mantel's blockbuster Wolf Hall trilogy. Mantel's evocation of Tudor England and her ear for political drama were just as immersive as ever, and the book climbed to the top of bestseller lists in the U.S. and U.K. In 900 richly detailed pages, The Mirror & The Light lays out the downfall of Thomas Cromwell, consigliere to King Henry VIII and powerbroker of the Reformation. It's historical fiction, but dazzlingly literary in its ambitions and dramatic in the cut and thrust of its dialogue. Mantel's Cromwell is a character for the ages—rough-edged yet introspective, with a mind as sharp as an axe. Her Henry, meanwhile, is an apt reminder that self-pitying men with oversized egos enjoyed power long before the present.
Buy Now: The Mirror & the Light on Bookshop | Amazon
2. Shuggie Bain, Douglas Stuart
Douglas Stuart's acclaimed debut novel draws heavily on his upbringing in 1980s Glasgow, where, like Stuart did, Hugh "Shuggie" Bain is growing up with an alcoholic mother and facing a culture of homophobia that makes him feel like an outcast. His father and two older siblings have left home, long before he can. Against the backdrop of a city neglected by the government and in decline, Shuggie and Agnes wrestle for control over their lives, often finding themselves swept away by the waves of her addiction. While the setting is bleak, littered with descriptions of quiet indignities—Agnes' late-night calls to her ex-husband's taxi company, lingering mugs filled with day-old beer—the guiding light of the novel is the boy's enduring love for his mother. Stuart writes beautifully observed inner lives for both characters, capturing Shuggie's devotion to his sometimes vivacious and glamorous mother and the pain that comes from seeing her transformed into a hateful, unpredictable stranger by drink. The novel, a National Book Award finalist and winner of the Booker Prize, is a gut punch.
Buy Now: Shuggie Bain on Bookshop | Amazon
1. The Vanishing Half, Brit Bennett
Brit Bennett's The Vanishing Half lives just outside the realm of realism, in that space where a touch of fantasy serves to underscore the strangeness of reality. In her second novel, Bennett invents the tiny Black town of Mallard, La., where the residents pride themselves on their light skin, and identical twins Stella and Desiree Vignes are growing up in the 1950s all too aware of racial violence and oppression. It feels almost inevitable, then, when the girls run away together seeking better opportunities—and soon Stella makes the decision, easy at first and harder with time, to pass as white. Suddenly, she's gone, leaving a devastated Desiree behind. Bennett weaves a layered and satisfying narrative that shifts through time and multiple characters' perspectives to trace the impact of a single decision on Stella, her family and the next generation. An eloquent new entry to literature on that most vital of subjects, identity, The Vanishing Half is the novel of the year.
Buy Now: The Vanishing Half on Bookshop | Amazon
Read the rest of TIME's best-of 2020 coverage:
More Must-Read Stories From TIME
---
Write to Lucy Feldman at [email protected], Annabel Gutterman at [email protected] and Ciara Nugent at [email protected]
Sours: https://time.com/5913197/best-fiction-books-2020/
On a typical day, a long-time user of Goodreads, the world's largest community for reviewing and recommending books, will feel like they're losing their mind. After numerous frustrated attempts to find a major new release, to like, comment on, or reply to messages and reviews, to add what they've read to their "shelf" or to discover new titles, users know they'll be forced to give up, confronted with the fact that any basic, expected functionality will evade them. Sometimes even checking what they've already read will be next to impossible. Across a huge range of reading habits and preferences, this the one thing that unites millions of Goodreads users: that Goodreads sucks, and is just shy of unbearable.
There should be nothing in the world more benign than Goodreads, a website and app that 90 million people around the world use to find new books, track their reading, and attempt to meet people with similar tastes. For almost 15 years, it has been the dominant platform for readers to rate books and find recommendations. But many of the internet's most dedicated readers now wish they could share their enthusiasm for books elsewhere. What should be a cosy, pleasant corner of the internet has become a monster. 
***
Goodreads started off the way you might think: two avid readers, in the mid-Noughties, wanting to build space online for people to track, share, and talk about books they were reading. Husband and wife Otis and Elizabeth Chandler say they initially launched the platform in 2007 to get recommendations from their literary friends. But it was something many others wanted, too: by 2013, the site had swelled to 15 million users. That year Goodreads it was bought by Amazon, an acquisition Wired magazine called "quaint", given Amazon's roots in bookselling before it became the store that sold everything. Even then, many Goodreads users already felt stung by the tech giant which had, a year earlier, changed the terms of its huge books dataset (which Goodreads used to identify titles). Goodreads had been forced to move to a different data source, called Ingram; the move caused users to lose large amounts of their reading records.
Most stuck with it, however – not because of the platform itself, but because of its community. Writing in the Atlantic in 2012, Sarah Fay called Goodreads "Facebook with books", and argued that "if enough contributors set the bar high with creative, funny, and smart reviews it might become a force of its own". While newspapers mourned the decline of reading and literature, Goodreads showed that a large and growing number of people still had a real passion for books and bookshops. Thirteen years after the first Kindle was sold, printed books have more than ten times the market share of ebooks, but talking about books happens much more online. But now, for many, the utopia Goodreads was founded to create has become closer to purgatory.
Goodreads today looks and works much as it did when it was launched. The design is like a teenager's 2005 Myspace page: cluttered, random and unintuitive. Books fail to appear when searched for, messages fail to send, and users are flooded with updates in their timelines that have nothing to do with the books they want to read or have read. Many now use it purely to track their reading, rather than get recommendations or build a community. "It should be my favourite platform," one user told me, "but it's completely useless."
Discovery is more of a problem for books than for other media, because they are so numerous: in 2018, there were 319 films produced in the UK and around 188,000 books. At the same time, however, sales are dominated by a handful of bestsellers: in 2018 crime thrillers accounted for the majority of fiction sales, with one book alone making up 30 per cent of the non-crime-fiction sales. The Chandlers envisioned Goodreads becoming a precise tool to solve this problem and encourage more diverse reading, with finely honed, specific recommendations based on books that similar users had read and discussed. But this is the least reliable and most complained-about aspect of what Goodreads claims to offer. Users are recommended books in genres they've never touched, sometimes simply because two books share a word in the title. 
With the vast amount of books and user data that Goodreads holds, it has the potential to create an algorithm so exact that it would be unstoppable, and it is hard to imagine anyone objecting to their data being used for such a purpose. Instead, it has stagnated: Amazon holds on to an effective monopoly on the discussion of new books – Goodreads is almost 40 times the size of the next biggest community, LibraryThing, which is also 40 per cent owned by Amazon – and it appears to be doing very little with it.
In an alternate universe, we could be living with a meticulous tool for finding books we would love to read, from a much wider diversity of authors. Instead we have a book tracker that, for many people, barely works.
All this makes Goodreads an obvious target for a competitor. However, it has huge advantages over any new contenders; its megalithic books library and its tens of millions of readers give it a very comfortable position. But the discontent is quietly reaching breaking point. 
***
Ten years ago, Tom Critchlow, an independent strategy consultant from the UK (now based in New York), mounted his own challenger to Goodreads: 7books, launched in 2010 and now offline, having peaked at 6,000 users. Since then, Critchlow has been analysing why Goodreads competitors tend not to work. Earlier this year, he published a blog post called "A Proposal for a Decentralized Goodreads".  In it, he outlined the fundamental challenges behind creating a serious Goodreads competitor. 
"In my mind, there's three core reasons that Goodreads remains dominant," he tells me. "Firstly, they are the incumbent with a large user base." Secondly, he explains, the sheer mass of books data Amazon holds is unparalleled. Goodreads and Amazon dominate web searches for books, which allows them to account for a large proportion of book-related internet traffic. While Amazon's product API, which catalogues huge numbers of books, can be used by anyone, it is also the only repository of its kind, meaning any new competitor would almost certainly have to use the same tools Goodreads has been working with for many years. 
"Amazon," Critchlow tells me, "has showed no mercy when dealing with competitors before."
The final issue Critchlow cites is monetisation: margins on books are already "razor-thin", and most demand goes via Amazon. "If you were to compete you would need significant scale," he says, to make any money – and the most likely way to make money in the short term would be through affiliate links, which pay commission on sending readers to online stores – and one online store in particular. "Again," notes Critchlow, "you'd be dealing with Amazon directly."
Critchlow believes all of this all contributes to Amazon doing next to nothing to improve Goodreads's functionality. Amazon has very little incentive to improve Goodreads while no serious competitor exists and its "core experience" is good enough. "It sees no real threat, so it isn't about to invest behind any major new development," he tells me.
Alongside the lack of incentive, Critchlow also believes that Goodreads ultimately still serves the purpose most people use it for. "I think a 'better Goodreads' is alluring because reading books and sharing books is an incredibly emotional experience," he says. "But… keeping a list of books you've read and want to read is actually served pretty well… Most of the imagined features and social ideas are not actually that useful." 
Critchlow may be sceptical, but new competitors continue to enter the book-tech fray, and one in particular is beginning to make waves. 
***
When I tweeted about wanting to leave Goodreads, I received an avalanche of recommendations for The StoryGraph from people across the English-speaking world. Though still in development, it already has tens of thousands of members, attracted by the promise of a place beyond Goodreads. Users tell me this platform could be our way out.
Nadia Odunayo is The StoryGraph's founder. She tells me the inspiration for the platform came, unsurprisingly, from her frustration with Goodreads. Already a tech entrepreneur, she decided to drop everything in January 2019 to dedicate herself to making the idea work.
"For three months I didn't build anything and I didn't join in on anything, I just spoke to readers," she tells me. "I spoke to Goodreads users, I spoke to book bloggers, I spoke to friends, and I just looked at a bunch of different people to try and find out: is there still an untapped reader out there?"
Odunayo didn't want to simply create a rejigged version of Goodreads. Instead, she tried to find specific "pain points" where readers were truly desperate for something Goodreads didn't offer them. "Through my research I essentially ended up on 'choosing your next book to read' and 'finding persistently high-quality recommendations' being the major pain points". The StoryGraph has spent the past year fine-tuning an algorithm that throws up books its users will genuinely enjoy. 
The StoryGraph does this through a survey tool called Ordered For You. As each reader joins the platform they are prompted to choose from a detailed list of features, explaining what they do or don't like. Genres, plot features, types of characters, turn-offs such as "flat characters". Users can also fill in their own reading preferences (they give suggestions such as "family sagas" or "LGBTQ+ authors"). And Goodreads users can import their account data, so they can add all the books they've already read into their StoryGraph profile. 
From there, The StoryGraph recommends books, marked by thematic tags and length and accompanied by well-researched synopses. But beyond the design and descriptive tags, there is one major difference Goodreads users will notice: ratings are almost unnoticeable, deprioritised to the bottom of the page.
"At the end of the day, all of these star ratings are personal," Odunayo says. "And each of our five-star books or four-star books probably got that rating for different reasons."  So instead the StoryGraph looks at "different dimensions, like mood, and the pace". She believes that rating these features will be the key to creating the best set of reader recommendations.
"If we get the mood right, the pace right, the topic and theme right, the type of author, the type of story you want to hear about – does it matter if the 100 people who read it before you rated it two stars? What if it's actually a five-star read for you? And that's what we're trying to do," she says, "uncover books for people, because we present them in a different way and show different information upfront." 
Rather than just offering an explainer of a book's plot, information such as "mood" and "pace" are voted on by The StoryGraph community. Next to descriptors such as "reflective" or "dark" are percentages of how many readers agree with these descriptions, along with votes on whether character development was strong or if the characters were loveable — and then, after all that, the star rating. 
Along with a detailed assessment of the effect a book has on its readers, Odunayo and her team also plan to implement trigger warnings. "You will be able to specify in your survey that you're sensitive to certain triggers and we would be able to flag books with that content," she explains.
The algorithm used to create The StoryGraph will learn and grow as its membership does. For example, when a book that is marked as "dark" gets a certain number of people voting that actually it was also funny, a new tag will be incorporated to create a more robust picture of the book. "We're trying empower readers to say what they're looking for, to talk to the recommendation system," Odunayo says. "Almost like when you go into a bookshop or a library and you say 'hey, this is what I'm feeling'. We're trying to recreate that experience."
***
Odunayo recognises the hurdles her start-up faces. The StoryGraph has used users's uploaded Goodreads information to implement book information (such as page numbers and publication dates) onto its site, but Odunayo and her team have stopped this practice and meanwhile spent months manually adding books. At one point she spent 70 hours straight in a hotel room, uploading new titles and researching their moods and themes.
To test The StoryGraph for myself, I type in a relatively new and niche release, Holiday Heart (a translated Latin American novel by Margarita Garcia Robayo from Charco Press). On Goodreads, it was almost impossible to find: the first five suggestions were books that didn't even contain both words in their titles, despite the site having an entry for the book. On The StoryGraph, even with its comparatively tiny pool of readers, the book instantly pops up, with detailed descriptions already in place.
"Our system is not as unsubtle," Odunayo argues, "it won't say, 'oh you've read this book, so we're going to suddenly change all your recommendations to be books like this.' We have a powerful search engine where you can put in exactly the type of authors you're looking for, the type of themes you like, and we'll find you books that exactly match that."
But Tom Critchlow argues that a "better Goodreads", with functionality such as The StoryGraph offers, must avoid falling for the "seductive and imaginary ideas about social networks" that doomed a long list of previous competitors, including his own. "So many people dream of disrupting Goodreads," he says, "[but] focus on the wrong things, myself included." 
The StoryGraph is nonetheless off to a good start, with 40,000 registered users, roughly 5,000 of which spend four to five minutes on the site a week, tracking their reading and picking out books. Odunayo says the backlash against Big Tech could help her site's trajectory. "There are a lot more people who are looking for reasons to not just settle for Amazon products," she says. She plans to launch The StoryGraph early next year, with a fully redesigned app. 
"We don't just want to be a better Goodreads", she says. For the company that takes Goodreads' crown, "the possibilities are so much greater". 
Topics in this article: Long Reads
Sours: https://www.newstatesman.com/science-tech/2020/09/better-goodreads-possible-bad-for-books-storygraph-amazon
Feel Good Light-Hearted Book Recommendations 💖
The 16 Best Feel-Good Books, Chosen By Goodreads
Every book-lover knows that, whether you're having a bad day or are on top of the world, the best feel-good books can raise your spirits. Many of us keep these bookshelf staples in our home libraries for the days when we need a literary pick-me-up. Although we all have our personal favorites, there are some feel-good books we can all agree on.
The good folks over at Goodreads polled their Facebook and Twitter followers to find out what their favorite feel-good books were. The bookish social network reminds us that "[s]ometimes a book gives you just what you need, be it a mood-lightening reminder of other lives and worlds, the distraction of a riveting story, or that warm feeling you get when you escape to a familiar place."
(Every Potterhead reading this just dusted off Harry Potter and the Sorcerer's Stone for their umpteenth re-read.)
It's worth noting that so-called sad books can also make you feel better on bad days. Schadenfreude is real, y'all, and sometimes what you need is to read about someone who is much worse off than you are. No shame, no problem.
No matter which stories make you feel better about yourself, these Goodreads user picks for the best feel-good books are still wonderful to keep around. Check out the 16 recommendations below, and share your thoughts with me on Twitter.
1. Pride and Prejudice by Jane Austen
Click Here To Buy
Jane Austen wrote rom-coms before rom-coms were a thing. Readers everywhere have fallen in love with the love story of Elizabeth Bennet and her Mr. Darcy, so it's no surprise Pride and Prejudice made this list.
2. The Little Prince by Antoine de Saint-Exupéry
Click Here To Buy
This philosophical French novella from exiled writer Antoine de Saint-Exupéry made headlines in 2016 with its film adaptation. Read it for yourself to discover what all the fuss is about.
3. Anne of Green Gables by L.M. Montgomery
Click Here To Buy
A spunky, book-loving orphan with a heart of gold? Who wouldn't love this book?
4. Oh, the Places You'll Go! by Dr. Seuss
Click Here To Buy
If this staple of graduation presents seems a bit over-appreciated, crack it open again and get yourself inspired by good ol' Dr. Seuss.
5. James and the Giant Peach by Roald Dahl
Click Here To Buy
A lonely and unloved little boy finds magic and friendship in this feel-good children's novel from Roald Dahl.
6. The No. 1 Ladies' Detective Agency by Alexander McCall Smith
Click Here To Buy
Set in Botswana, Alexander McCall Smith's The No. 1 Ladies' Detective Agency centers on Mma Precious Ramotswe: her country's first female investigator.
7. The Night Circus by Erin Morgenstern
Click Here To Buy
Erin Morgenstern's debut fantasy novel about two performers locked in a magical battle hit bestseller lists back in 2011, and has remained popular ever since.
8. A Walk in the Woods by Bill Bryson
Click Here To Buy
A Walk in the Woods is Bill Bryson's humorous travel book about his attempt to thru-hike the Appalachian Trail with his out-of-shape friend, "Stephen Katz" (Matt Angerer).
9. The Alchemist by Paulo Coelho
Click Here To Buy
The Alchemist centers on a young shepherd who, after being convinced he has had a prophetic dream, journeys from his home in Spain to see the Egyptian Pyramids.
10. The Lion, the Witch, and the Wardrobe by C.S. Lewis
Click Here To Buy
Uprooted from their home in wartime England, four children discover a magical world within a wardrobe in the quiet, old house in which they've been sheltered.
11. The Hitchhiker's Guide to the Galaxy by Douglas Adams
Click Here To Buy
Mere moments before Earth is destroyed to make way for an intergalactic superhighway, Arthur Dent is spirited away into improbable, outer space adventures by his alien friend.
12. Boy Meets Boy by David Levithan
Click Here To Buy
Young adult romance author David Levithan shines with this lovely 2003 novel, which follows a young high school student who commits to performing love-proving acts in order to win back his boyfriend.
13. At Home in Mitford by Jan Karon
Click Here To Buy
The first book in Jan Karon's Mitford Years series introduces readers to the charming little town of Mitford, North Carolina and its residents.
14. Love, Rosie by Cecilia Ahern
Click Here To Buy
This epistolary modern romance centers on Alex and Rosie: a pair of Irish lovers separated by an unplanned pregnancy, college, and the Atlantic Ocean.
15. My Man Jeeves by P.G. Wodehouse
Click Here To Buy
The first of P.G. Wodehouse's Jeeves comedies, My Man Jeeves introduces readers to the bumbling Bertie Wooster and his clever butler, Jeeves.
16. Pollyanna by Eleanor H. Porter
Click Here To Buy
Perfect for anyone who loves Anne of Green Gables, Pollyanna follows a cheerful orphan who brightens the lives of her strict Aunt Polly and their neighbors.
Image: mybookbath/Instagram
Sours: https://www.bustle.com/articles/177665-the-16-best-feel-good-books-as-chosen-by-goodreads-users
Goodreads books feel good
18 Feel-Good Books That Will Make You Believe In Love
BuzzFeed Books recently asked Goodreads about the romantic books — rom-coms, YA, fiction, or nonfiction — that its users have been loving lately. Below are 18 titles that have been getting high ratings and ample attention from the site's many lovers of love.
When Laura Bradbury arrives in Burgundy, France, for an exchange year at 17 years old, she is determined to fit in with her host family and their community. This means learning local customs and skills and adapting to the general rules — including a disapproval of dating. Unfortunately, the local young men are very charming and Burgundy seems to be made for romance. My Grape Year is the first in Bradbury's Grape Series memoirs.
Promising review: "Easy to read, funny, but with some deep and serious emotions and relationships. It provides amazing details about moving to a new country, where the simplest things can turn out to be surprising and challenging. I love all the details about Burgundy, the cuisine, the wine. I felt like I found a kindred spirit." —Aniko Nagyne vig

Get it from Amazon or Barnes & Noble for $15.99, or find it through Indiebound or your local library.
When Katie Brenner is unexpectedly fired, she finds solace in her family's farm in Somerset and soon takes their burgeoning vacation business on as a new project. Everything is miraculously going well, until Katie's former boss Demeter — the chic, brilliant, always-put-together woman whose life seems to be as close to perfect as anyone could get — shows up as a guest, turning everything upside down.
Promising review: "An engaging protagonist, check. Romance, check. An amazing leading man, check. A bit of a mystery to solve, check. Hilarious moments, check. Aww, moments, check. Serious, more profound moments, check. It's the perfect romantic comedy!" —Sara
Get it from Amazon for $14.82+, Barnes & Noble for $16.23+, or find it through Indiebound or your local library.
Don Tillman is a brilliant but socially awkward professor who's decided it's time to get married — with the help of a very scientific 16-page "Wife Project" survey he developed to ensure he'll end up with someone possessing only the qualities he seeks. On paper, Rosie Jarman is all wrong. But she's on a search of her own — to find her biological father — and when Don helps her develop the "Father Project," their relationship takes on a life of its own.
Promising review: "It is one of the all-time best romantic novels I have ever read — a thought-provoking, as well as highly entertaining, all-night read. [...] It is endearing proof that love can be scientifically explained, but must be artfully tested to confirm its existence." —Margitte

Get it from Amazon for $13.40+, Barnes & Noble for $14.44+, or find it through Indiebound or your local library.
In this retelling of Pride and Prejudice set in Pakistan, the Binat family is struggling to save face in the aftermath of a social scandal that has emptied their fortune and all but guaranteed that the five daughters will remain unmarried. When they receive an invitation to a big wedding, and one of the daughters catches the eye of a successful bachelor, it seems the family's luck is about to change. But the bachelor might not be as good as he seems — and perhaps his curmudgeonly friend has more to offer.

Promising review: "This is one of those books I just want to hold close to my heart and never let go. An absolute delight, but also insightful and educational." —Julie

Get it from Amazon for $17.70, Barnes & Noble for $22.95, or find it through Indiebound or your local library.
The Magnolia Story is the first book by Fixer Upper's Chip and Joanna Gaines, and it offers a behind-the-scenes look at their family, faith, and shared passion for home renovation.
Promising review: "Their devotion to God, their family, and their business is so inspiring, and their honesty and integrity is motivational. This book was very encouraging to my own entrepreneurial efforts." —Sarah Grace Grzy
Get it from Amazon for $13.25, Barnes & Noble for $22.94, or find it through Indiebound or your local library.
After Alice comes out as asexual to her girlfriend — and then quickly gets dumped — she's determined to give up dating for good. But then she meets Takumi, a fellow employee at the library who just so happens to fill Alice's mind with romantic fantasies. Will she follow her heart — and risk Takumi breaking it?
Promising review: "I can't even express to you all what it felt like to see the words 'biromantic asexual' in an actual book. I don't have the ability to express what seeing representation like that for the first time ever means. So you'll have to see it for yourself by reading the novel." —kav (xreadingsolacex)

Get it from Amazon for $6.85+, Barnes & Noble for $8.22+, or find it through Indiebound or your local library.

After being on the receiving end of a proposal gone very, very wrong, Nik swears off men — or she would if she could stop thinking about the man who, with his sister, rescued her from the disastrous moment. Realizing they're both drawn to each other, they promise each other they'll keep it casual. But that so rarely goes as planned.

Promising review: "I loved this story. It's filled with women supporting women, has a cast of diverse characters, and loads of body positivity. My only complaint is that I wanted more at the end." —Stacee
Get it from Amazon for $11.11, Barnes and Noble for $11.67, or find it through Indiebound or your local library.

When Lily Bloom, a former small-town girl running her own business in Boston, starts dating neurosurgeon Ryle Kincaid (despite his apparent aversion to relationships) she finds herself overwhelmed by questions about this new setup, and by thoughts of her first love, Atlas Corrigan — thoughts that only get stronger when Atlas finds his way back into her life.
Promising review: "Emotional. Incredibly insightful. Empowering. Eye-opening. Not to mention completely original. It Ends With Us is filled with such raw truths I had to stop a few times and just think about a line or passage I just read. It is filled with SO many heartbreaking moments I didn't think my heart could endure it all." —The Crazy World of a Book Lover

Get it from Amazon for $10.87, Barnes & Noble for $13.60, or find it through Indiebound or your local library.
9. Intercepted by Alexa Martin
Marlee swears she's done with dating after she finds out her NFL-star boyfriend of 10 years has been cheating on her — but Gavin Pope, a quarterback and former fling, hopes she'll change her mind. Trying to navigate both her growing feelings for Gavin and a group of football wives who are less than welcoming when it comes to her possible return, Marlee realizes it's more than just her reputation on the line.

Promising review: "An unputdownable, feel good, MUST READ romance — I couldn't get enough. I'm ready for more where this came from, Alexa Martin. I'm ready to feel more of the giddy joy I felt while reading this book. I'm ready for more of that yummy heartache and the fury and the sweet romance. I'm here for all of it and I can't wait for more." —Jessica (Angie & Jessica's Dreamy Reads)
Get it from Amazon for $10.40, Barnes & Noble for $13.50, or find it through Indiebound or your local library.
Clara Shin likes to make trouble. When she takes one prank too far, she is punished by her father to spend a summer working in his food truck. It seems like a miserable sentence — until Clara realizes her coworker Rose maybe isn't as uptight as she'd previously thought, and this boy who keeps coming by is kind of cute, and maybe a job is something she could actually become invested in.
Promising review: "This is everything I love about contemporary YA, and everything I look for in a summer read. It's like an adorable love note to LA, food, and families, which ends with the most beautiful messages. Basically, it's one of those feel-good reads that's in no way forced or super cheesy." —Cait (A Page With a View)

Get it from Amazon or Barnes & Noble for $9.99+, or find it through Indiebound or your local library.
Naledi Smith is juggling grad school and multiple jobs and has no time or patience for romance — especially the kind described in these emails she keeps getting claiming she's due to marry an African prince. A former foster child, Naledi is big on self-sufficiency and low on trust, so she assumes it's all a scam. Except it isn't — and when Prince Thabiso shows up, and his betrothed doesn't recognize him for the royal he is, he decides to keep his identity a secret and get to know her as a regular guy.

Promising review: "This book was a lot of fun, sexy, with a compelling story. [...] Lots of erotic tension and a deeply satisfying ending. Definitely dive into this one." —Roxane Gay
Get it from Amazon for $5.99+, Barnes & Noble for $7.19, or find it through Indiebound or your local library.
Josh and Hazel have known each other since college, and they've always been opposites — Hazel, spontaneous and action-seeking; Josh, responsible and mild-mannered. After Josh ends his relationship with a cheating girlfriend, he's relieved to find Hazel again and go out for some easy fun, with no plans for a relationship. But then they find each other again, and again, and again.
Promising review: "If pure FUN is what you're after, look no further than Josh and Hazel. [...] Their journey to love is intoxicatingly quirky, perfectly paced and all around fun. It's one I could reread over and over. In fact, when I turned that final page, my love-drunk heart wanted to go back to the beginning and experience it all again." —Melissa
Get it from Amazon for $8.79, Barnes & Noble for $13.60, or find it through Indiebound or your local library.
In one day, Janie Morris loses her boyfriend, apartment, and job. This would be bad enough — but then there's Quinn Sullivan, the very attractive man who unnerves Janie more than anyone or anything, and who happens to witness her entire life turn upside down.
Promising review: "It's original and refreshing like a breath of spring air after a long, cold winter. I loved it because of it's excellent characters who weren't like a million others I've read before. I loved that it was sweet and light but NOT fluffy. You don't want to skim over a bit of it because every page is filled with humor, wacky philosophy, and unknown factoids. You don't want to miss a second inside this girl's brain." —Christie (SHB Blogger)
Get it from Amazon or Barnes & Noble for $16.99, or find it through Indiebound or your local library.
14. What If It's Us by Becky Albertalli and Adam Silvera
Arthur's in New York for only one summer, but he knows the universe has a way of presenting a person with a love story when he least expects it — his love of Broadway shows has taught him this much. Ben, who's just broken up with his boyfriend, is feeling less whimsical when it comes to fate and romance. But when the two bump into each other at the post office, neither can ignore the possibility of happily ever after — or disaster.
Promising review: "I can't believe this book was written by two different authors, because it was seriously seamless perfection. This was one of the best and most realistic romances I've ever had the pleasure of reading. [...] Seriously, friends, please read this masterpiece; it's so very heartwarming and I think this is the happiest I've been while reading a book all year." —Melanie
Get it from Amazon or Barnes & Noble for $10.99+, or find it through Indiebound or your local library.
Lucy Hutton and Joshua Templeman are true work nemeses — they aren't simply annoyed by each other; they detest each other. But when they're up for the same promotion, their competitive and passive aggressive games morph into something more like sexual tension.

Promising review: "Books like these are exactly why I have stupidly high expectations in men. In relationships in general. Damn you, fictional characters! And books like these are exactly why I ADORE reading. Why my soul is bound to books." —Warda
Get it from Amazon for $10.19, Barnes & Noble for $12.74, or find it through Indiebound or your local library.
Mark Lukach's memoir describes the way mental illness has affected his marriage. His wife Giula had her first psychotic break at 27 years old and spent nearly a month in a psych ward; her second and third followed the birth of their son. My Lovely Wife in the Psych Ward explores the challenges of loving someone with a mental illness while caring for ourselves.
Promising review: "This book just gripped me from page one. I could not put it down and I will be passionately recommending it to most everyone I know. It is full of raw, beautiful, easy-to-read writing, depicting a very real and very hard story with glimmers of hope throughout… I cannot recommend it enough!" —Stephanie
Get it from Amazon for $12.19, Barnes & Noble for $14.39, or find it through Indiebound or your local library.
Ava Breevort just wants to get home to Boston after a trip to Phoenix for a childhood friend's funeral. But first her flight is delayed, and then her chance at a first-class seat is thwarted by an arrogant (but handsome) stranger, and then the antagonism between the two leads to a very steamy encounter. Ava thinks that's all it is, until that stranger shows up at her doorstep with an unexpected proposition — it turns out he's stranded in Boston, and maybe they can have some fun.
Promising review: "This book is what enemies-to-lovers romance dreams are made out of. [...] Everything about this book was perfection: the banter, the chemistry, the romance, and OMG the hate lust. These two were absolutely incendiary together and I couldn't get enough of them." —Lana (Dirty Girl Romance)
Get it from Amazon for $12, Barnes & Noble for $13.50, or find it through Indiebound or your local library.
Stella Lane is 30 years old, highly successful in her career as an economist, and almost entirely inexperienced in the romance arena. Her parents are itching for grandchildren, but interpersonal relationships have never come easily to Lane (she, like author Hoang, has Asperger's syndrome) so she decides to call in a pro to help as she navigates the dating world. Enter Michael Phan, Daniel Henney lookalike and male escort.

Promising review: "Friends, The Kiss Quotient is so deserving of every ounce of hype it has received thus far. I am not sure I've ever been so happy, and had such a lame grin on my face, while reading any other book. This was heartwarming, beautiful, and a treat to read. Don't sleep on this one. Also, Michael and Stella are both partner goals, I swear." —Melanie
Get it from Amazon for $10.20, Barnes & Noble for $10.91, or find it through Indiebound or your local library.
Sours: https://www.buzzfeednews.com/article/ariannarebolini/feel-good-romance-books-believe-in-love-goodreads
Feel Good Light-Hearted Book Recommendations 💖
.
Similar news:
.
1873
1874
1875
1876
1877