An Introduction To
Air Suspension
The adjustability you only get with air.
The quality, performance and look you only get from Air Lift Performance™.
The Adjustability of Air
Drive it. Show it. Track it.™
No other suspension gives you the ability to comfortably drive your car daily, slam it to the ground for show-winning stance, or tear up your favorite race track: all with the touch of a button and twist of a knob.
Adjustable 0-125P S I
Up to5 IN of drop
Most Kits Offer Up To
3" of Threaded Adjustability
Set the strut/shock to your desired length to give you additional lift if you want more ground clearance or that perfect slammed position. This flexibility allows you to tune the suspension to match your needs without giving up precious stroke.
Monotube Shock Internals
Precision ground and triple chrome plated piston rod provides long life and reduces friction.
All weather shock fluid.
Floating divider piston keeps Nitrogen gas charge isolated from shock oil to prevent cavitation and loss of performance.
High pressure nitrogen gas.
RunsCooler
MoreSensitive
WeighsLess
Than Twin-Tube Shocks
30 Levels of Awesome
Easily tune dampers with 30 levels of adjustment.
With Air Lift's large range of available damping, you can always find a setting to suit your needs. Like it soft and comfortable for boulevard cruising or stiff for ultimate response and roll control at the track? We have you covered.
Damper adjustment extenders included with select kits for vehicles with hard to reach shocks/struts.
Precision Alignment
Up to3° of Negative Camber Adjustment
*Available on select kits. Degree of camber adjustment varies per kit.
High PerformanceMonoballUpper Mounts
Maintain the best tire contact patch on the road as possible. Our adjustable camber plates not only help you achieve a show winning stance, but also help you dial in the optimum geometry for maximum chassis performance.
-3° of Camber
Stock Camber
Vital Hardware
When the application calls for custom or specialized hardware, we include it in the kit to ensure the best fit, the highest performance, and the lowest ride.
Warranty
One Year Limited Warranty
We know stuff happens. Isn't it good to know that Air Lift Performance will cover every part in your kit for one year and do it with a smile?
Superior Customer Service
We pride ourselves in being a customer service leader in the automotive aftermarket. Don't take our word for it. Ask our dealers and customers! That's the peace of mind you get when our logo is on the box.
Sours: https://www.airliftperformance.com/product-lines/performance-air-suspension/
Stock cars on air
Preconception is a funny thing. It seems air suspension gets a beating (pun intended) from all sides, with people talking like experts without any first-hand experience, and really very little knowledge about the origins of how it came to be. To some it might feel like a relatively new arrival on the performance scene, but as you're about to see, it's just not. While talking to a couple of the Air Lift team last summer, they told us about a whole raft of sponsored NASCAR and drag racers they've looked after since setting up shop in 1949. 1949? That's right, air suspension been around for half the time we've been driving cars! So Air Lift Performance have been there, done that and taken the photo. What's more, they've kept them all and collected a whole bunch of cool old product over the decades too. 
In chatting with the Air Lift guys this story came about from a simple fact: there are a lot of misconceptions about air suspension. I've always been an advocate of air because I came from the minitruck and kustom car scenes where it's an acceptable, scratch that, even an expected way of suspending your car. Of course, now it's getting widespread love in the Volkswagen/Audi scene, but still, you can't bring up the topic without someone chiming in with their objections.
What's that you say? Air can't be used in a performance application? It doesn't have enough development history for you to trust it? It's overly complex? You should read on.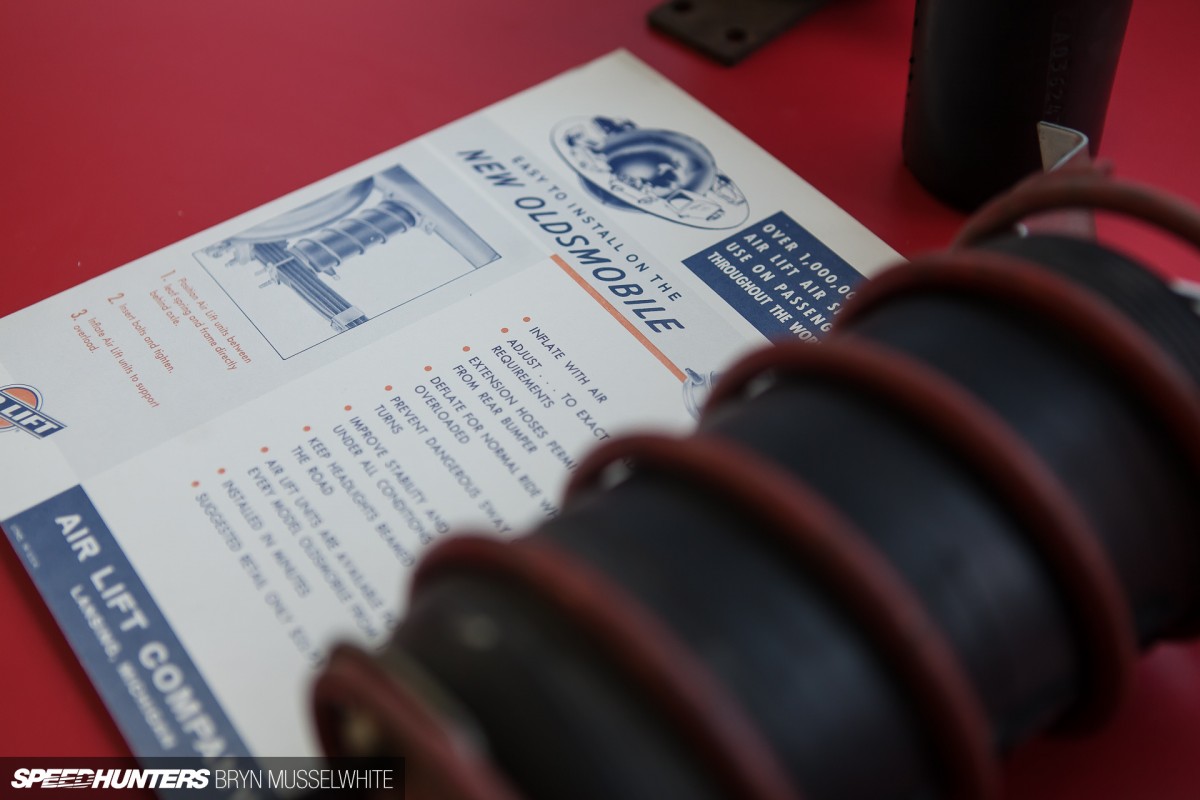 First, a very brief history lesson. After World War II Air Lift founder Claud Pemberton began working on an idea for an air spring that could be installed inside a vehicle's coil spring to boost the load-carrying capacity of nearly any car or truck. By 1949 he was ready to go into business with his new concept, but he didn't know at that time was how much the racing world was going to embrace his idea.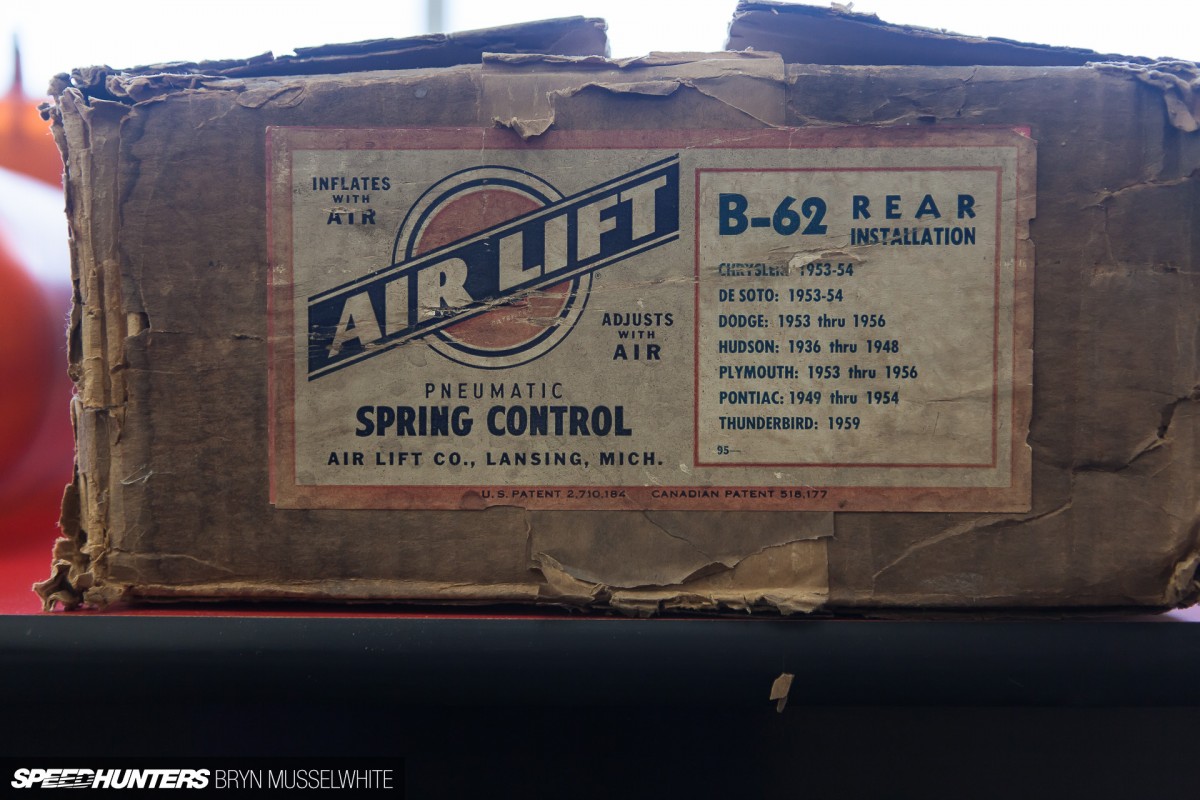 I was able to go right to the source, well two of them actually, to learn and present to you this story of Air Lift's involvement in the racing and aftermarket industries. The first wealth of knowledge is Claud Pemberton's grandson Jody. Since Air Lift is a family-owned business, he was there to witness a lot of what you're about to see firsthand, especially the racing. In fact, he still owns the D-500-1 from the lead image and is currently working on its restoration. Our other Air Lift historian is Chris Garlitz, a 44-year company veteran who saw and did it all. He used to drive that D-500-1, with open pipes mind you, to pick up the mail from the downtown post office.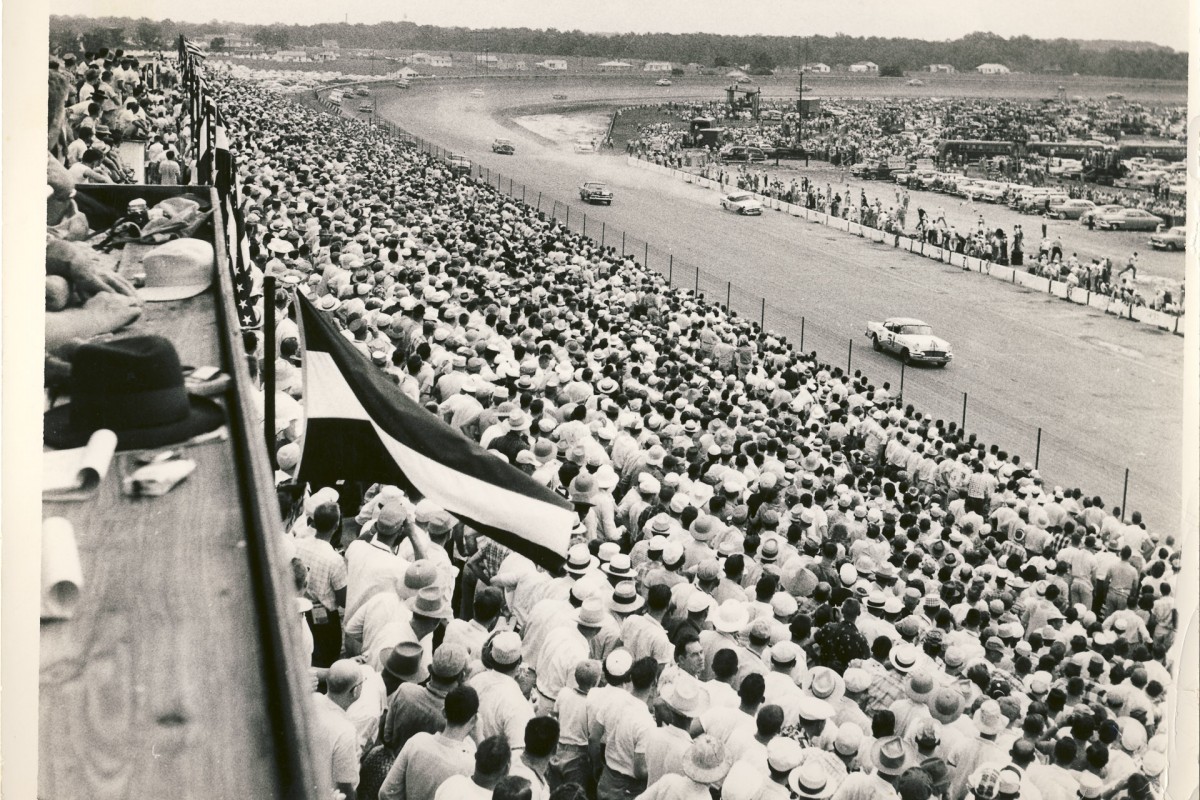 With that out of the way, this seems like a good place to start: 1950-something in Darlington, South Carolina. These were the early days of stock car racing; drivers racing real cars that you could buy at the dealership, on dirt, sideways, and probably a little sleepy from running moonshine the night before. Those moonshine legends? There's certainly some truth to them, and I was as surprised as you are to learn that they used Air Lift bags to keep the rear from sagging under a trunk full of illegal booze.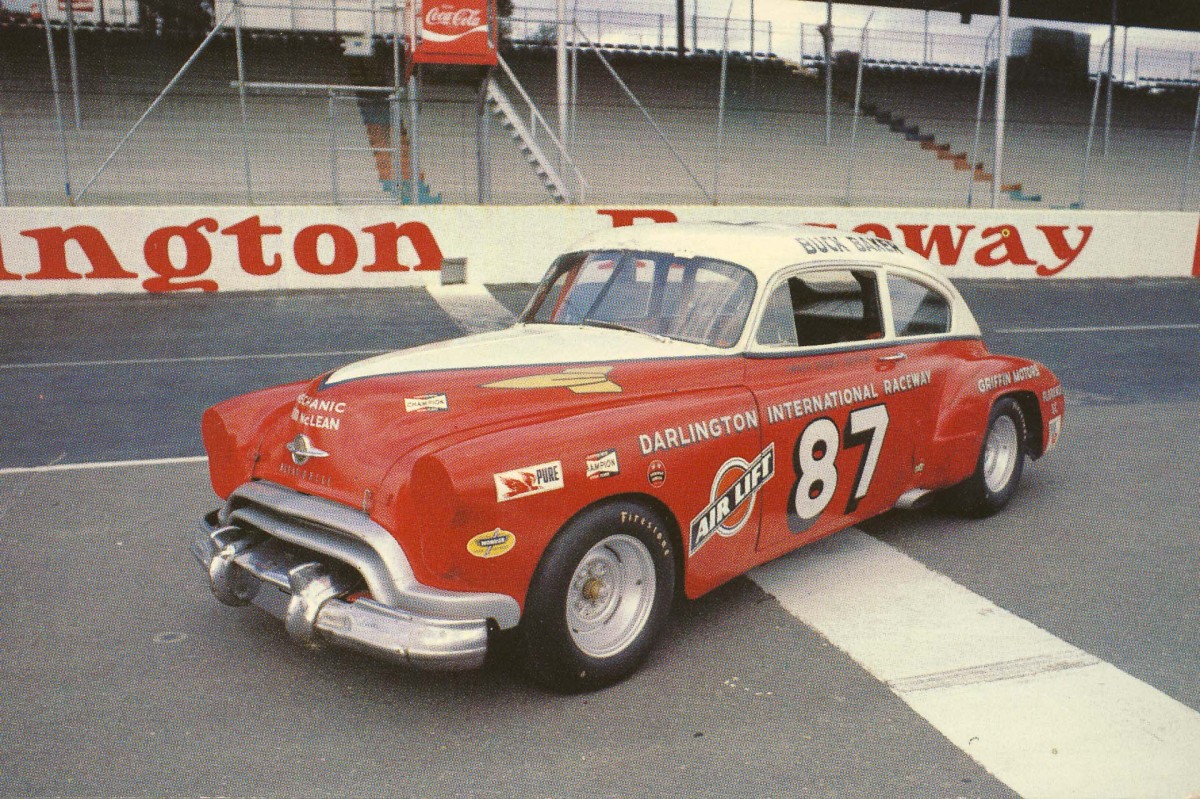 So with that shining endorsement, the drivers started asking for air springs in their race cars too. For example this 1950 Olds driven by Buck Baker, one of the first race cars to really demonstrate what Air Lift's technology could do. The car had inflatable butyl rubber springs at all four corners that were filled with 1-20psi to effectively load each individual corner and influence handling as needed. 20 psi would add 150 pounds of spring rate to one corner, usually to the right side of the car since they were on a left-turning oval. The air system was installed in a parking lot with illumination from a flashlight, on the night before the race. Since then another dozen winning NASCAR drivers have piloted this very car, including Richard Petty's dad, Lee Petty. This car is such a stock car icon that it was shipped to Goodwood a couple years ago along with Dale Earnhardt's #3 car.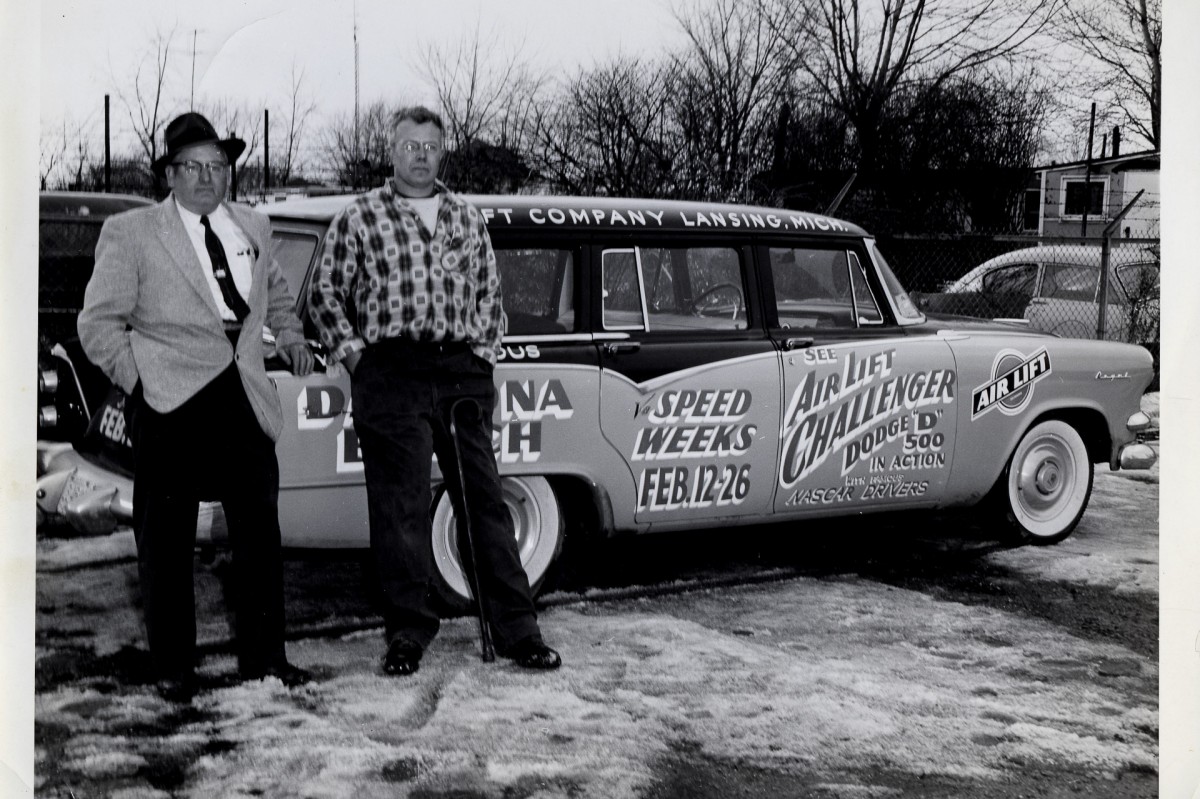 It seems the '50s were really an exciting time for Air Lift. They were preparing high performance promo cars to go racing, sponsoring major teams and even created Air Lift Day during Daytona Beach  Speed Week. It was a full day of performance tests sponsored by Air Lift – flying mile racing, acceleration tests, and even braking trials were set up to find the best drivers on the circuit. Of course, they had to wait until 3.00pm to start the festivities, that's when the tide went out and the beach would be ideal for racing. It wasn't all advertising hype either, legitimate records were set by professional drivers on Air Lift Day.
Seen back in Michigan before their trek down south is Archie MacMillan in the hat, an advertising guy who also hand-painted the wagon he's leaning on. Rod McLean is on the right, he was Air Lift's Chief Mechanic and worked on all the Air Lift-equipped race cars over the years. He's in the Michigan Motorsports Hall of Fame now for his extensive involvement in racing since the '50s.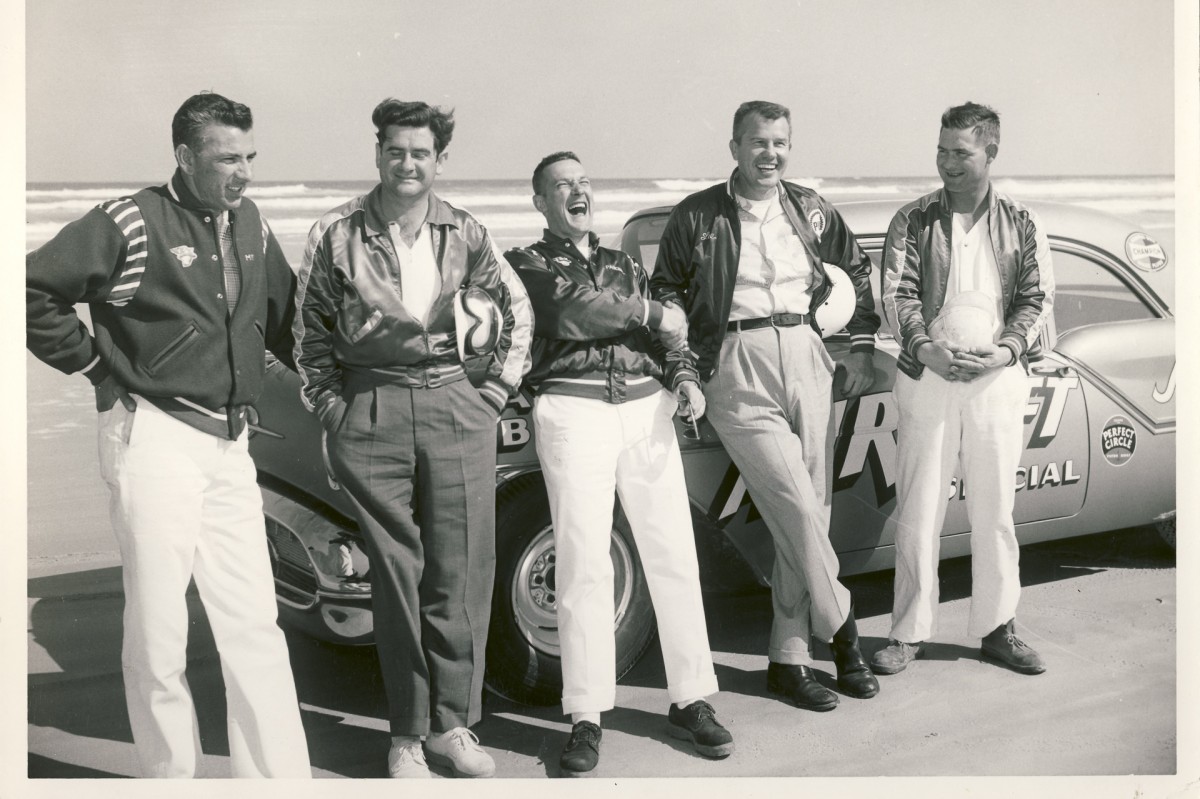 Clearly Air Lift saw merit in their promotional racing efforts. That D-500-1 Challenger seen in the lead image for this story was one such promo vehicle to be raced from a standing start on Daytona Beach. Another was the '57 Olds J-2 Rocket seen here waiting for the top five stock car drivers (L-R Herb Thomas, Buck Baker, Jim Paschal, Lee Petty, Speedy Thompson) to race a standing mile, back-to-back, all in this one car. Rumor has it the Air Lift prize money for those challenges was bigger than even the NASCAR purse at the time, and it was often the only way the winner could fund his travel to the next race.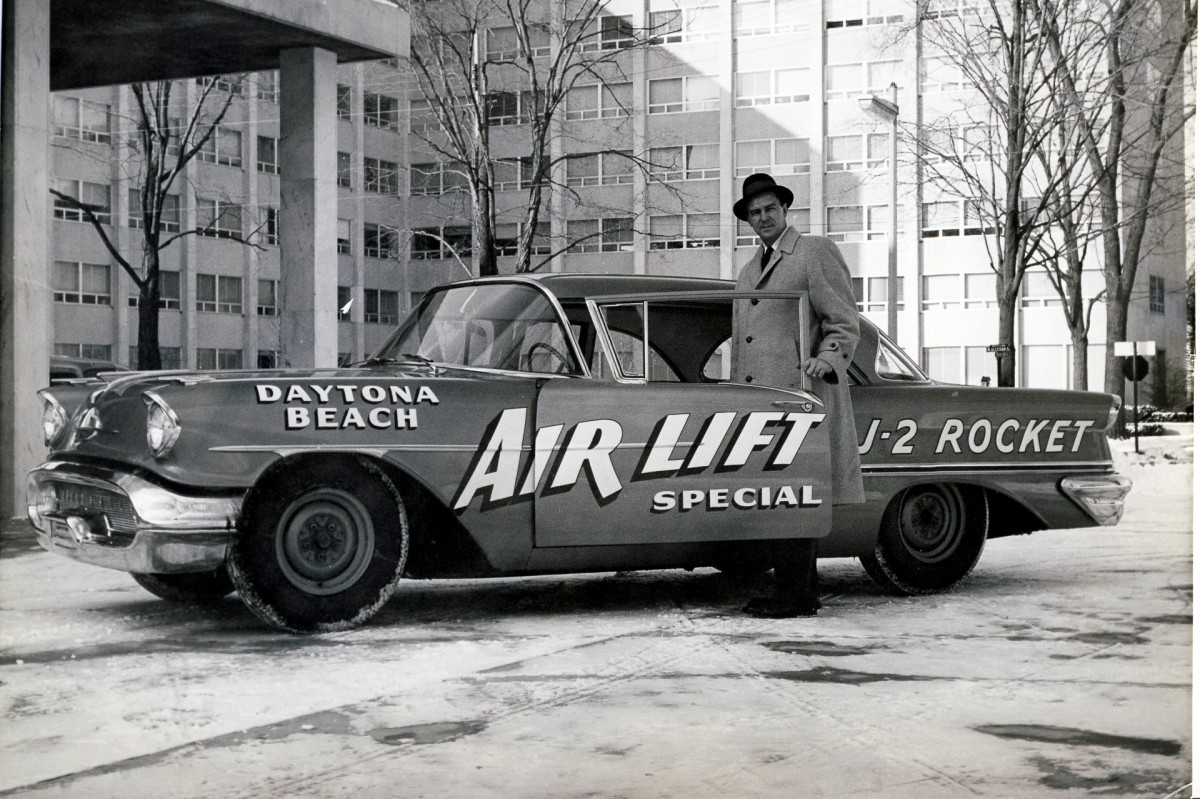 Here's a better shot of the Oldsmobile back in frozen Lansing, Michigan. The Air Lift guys would drive these cars straight to Daytona Beach, change the tires and oil once they got there and then let the drivers have their way with them. After the races they would turn right around and head back to Michigan. How's that for a reliability run?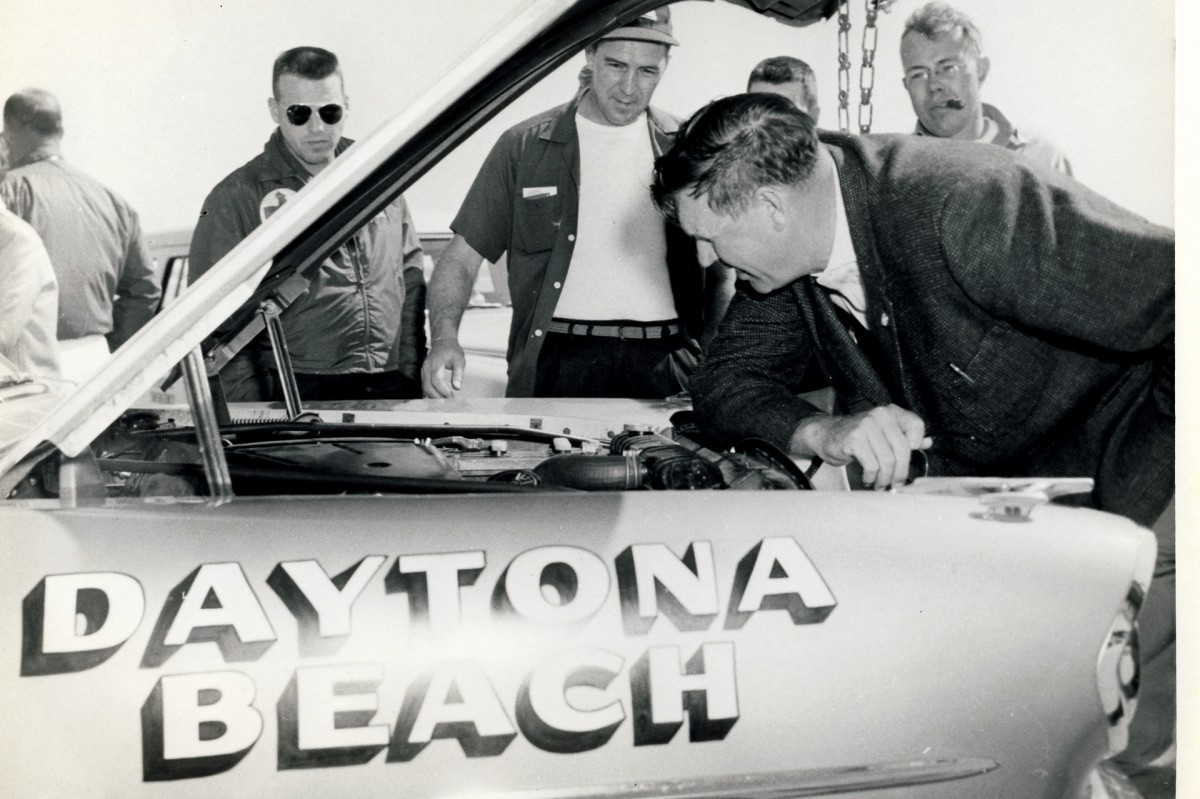 That fella looking under the hood is Bill France, racer and co-founder of NASCAR. That dumbfounded look he has on his face is because Lee Petty just set a huge record at 144mph. Notice Rod McLean again in the back with the cigar.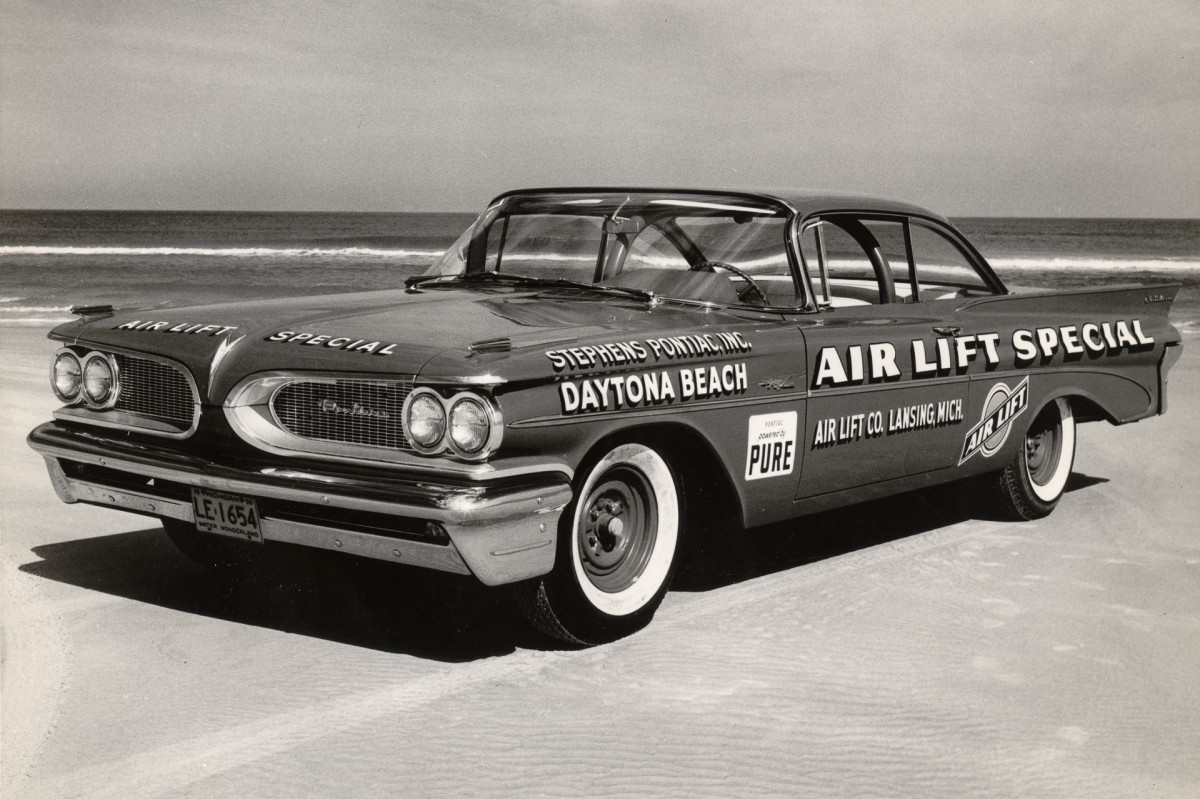 From 1958 to 1961 Jody's dad, Bob Pemberton, raced for Pontiac in factory-fresh cars like this '59 Bonneville. Bob would get a brand new Pontiac up in Michigan and drive it straight to Daytona Beach to break in the engine, transmission and wheel bearings. Once everything was freed up from the drive, he would stop off at Stephen's Pontiac to freshen up the car before the race. The dealership actually shut down its service bays for two full weeks to accomodate the Pontiac teams. Bob won the Flying Mile and Economy Run with this car, and the relationship he built with Pontiac President Bucky Newson often proved beneficial to Air Lift on the engineering side too.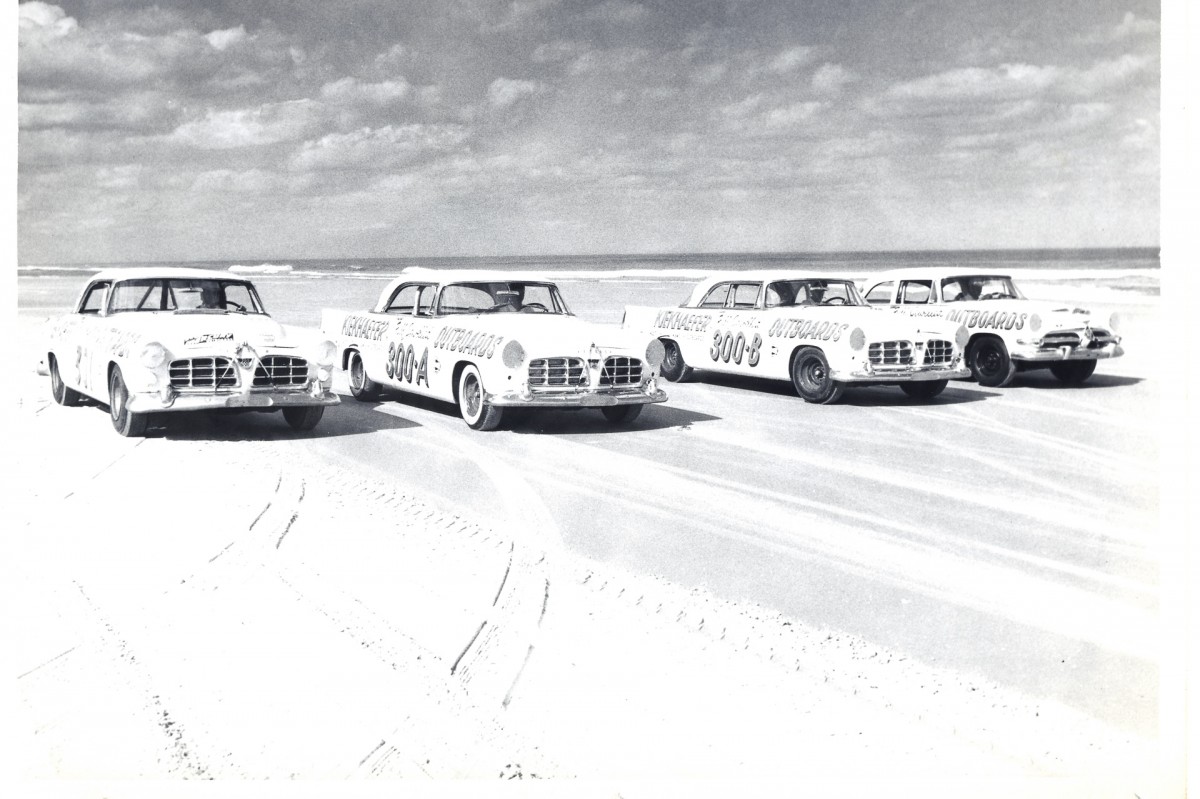 It wasn't just promo cars that ran air suspension though, the race cars ran it too. Around this same time Air Lift got involved with Carl Kiekhaefer of Mercury Marine fame, who funded one of the most serious racing operations of the time. Liken it to the mega-teams of today like Hendrick Motorsports.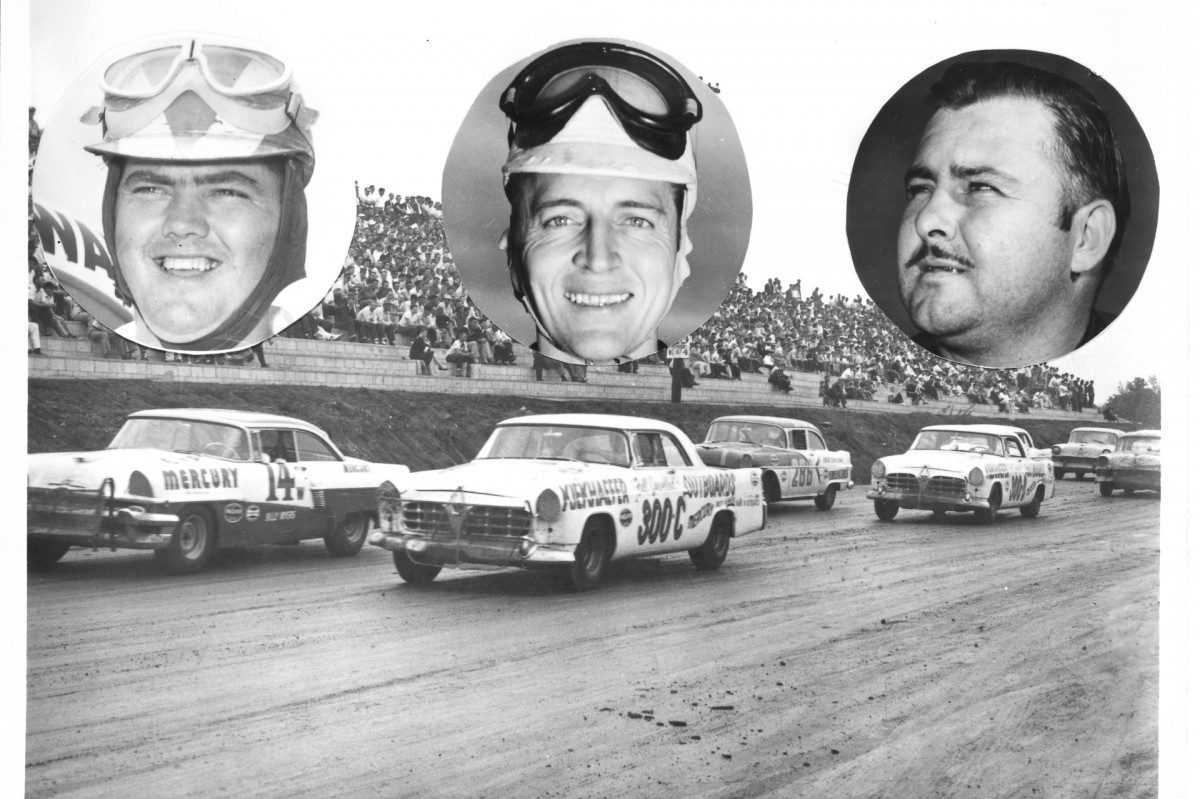 These guys were running multiple race cars, auto transports (at a time when most race cars were driven to the track) and paid good money to persuade top drivers into the Kiekhaefer cars and onto the podium. On the left is Junior Johnson and in the center is Ken Flock, unfortunately we weren't able to identify the third driver. The Kiekhaefer team dominated for the short two years it raced, and set the standard for how a professional stock car team could be run.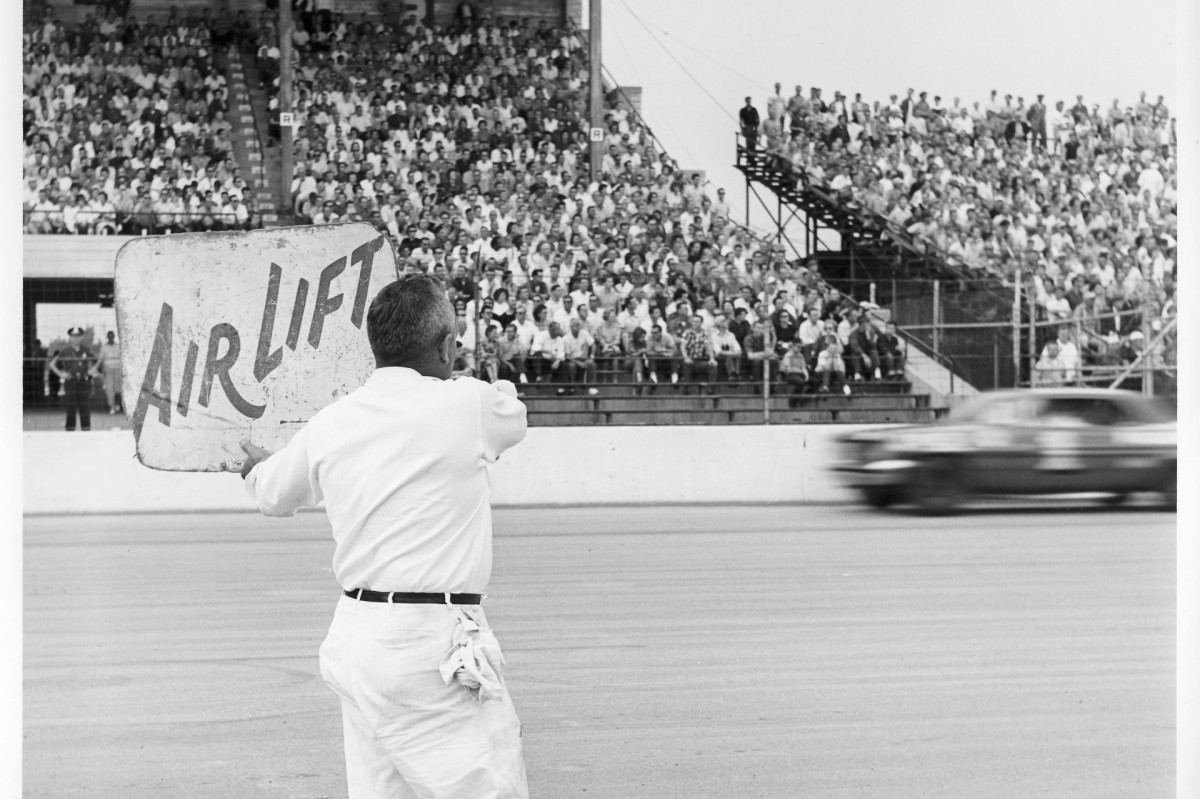 By the early '60s Air Lift was fully embedded in stock car racing, due at least in part to the Pemberton's own interest in racing. The #1 car blasting by is another Air Lift-equipped Pontiac piloted by Paul Goldsmith. This picture was taken at the famous Milwaukee Mile, where an estimate 25-30,000 spectators packed the stands.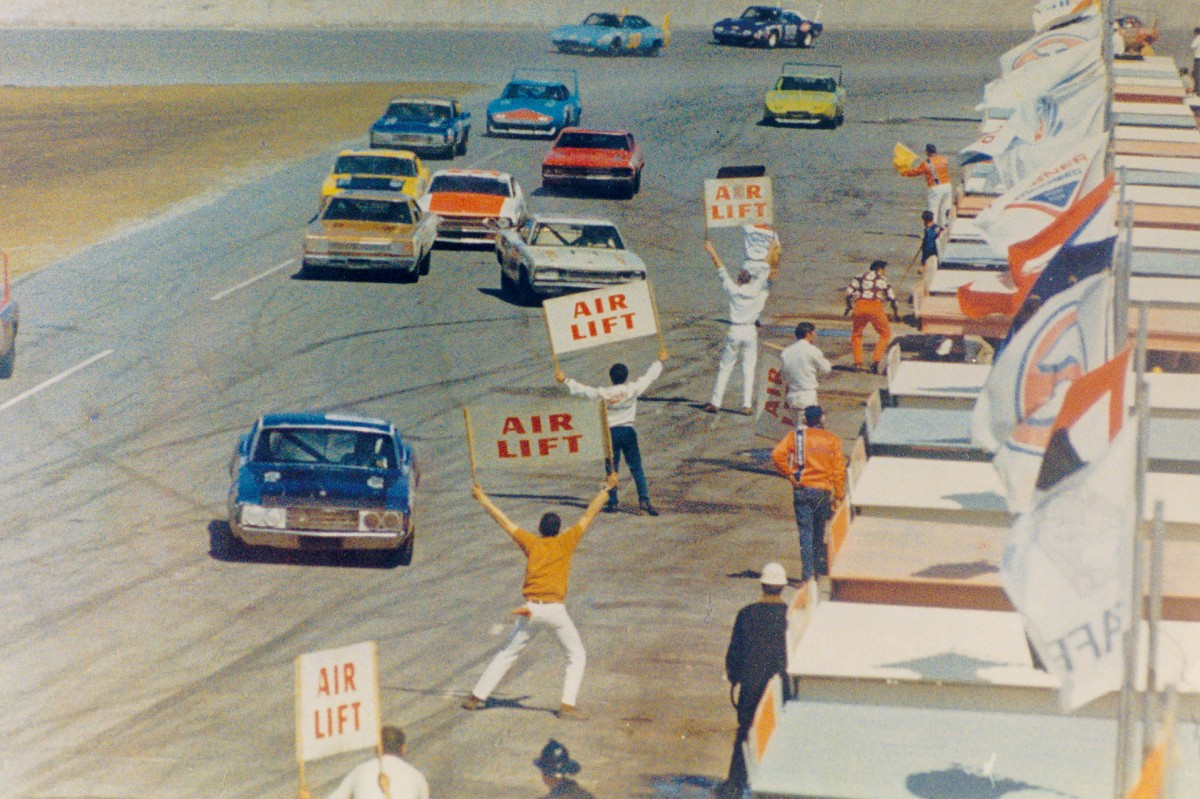 A bit later, at the Daytona 500 around 1969 according to Chris and Jody, we have one of their most prized images. Chris and Jody used to hand paint these pit signs back at the Air Lift shop, then go to track and add numbers for each driver. You have to remember this was before the advent of race radios, so the signs were the only way for a pit crew to communicate with the drivers about when to stop for fuel or tires. The reason the guys are so proud of this particular image is that it was put on the Associated Press wire and printed in newspapers nationwide. The next day they got phone calls from people all over the country who saw the picture with their hand painted pit boards.
Hooking up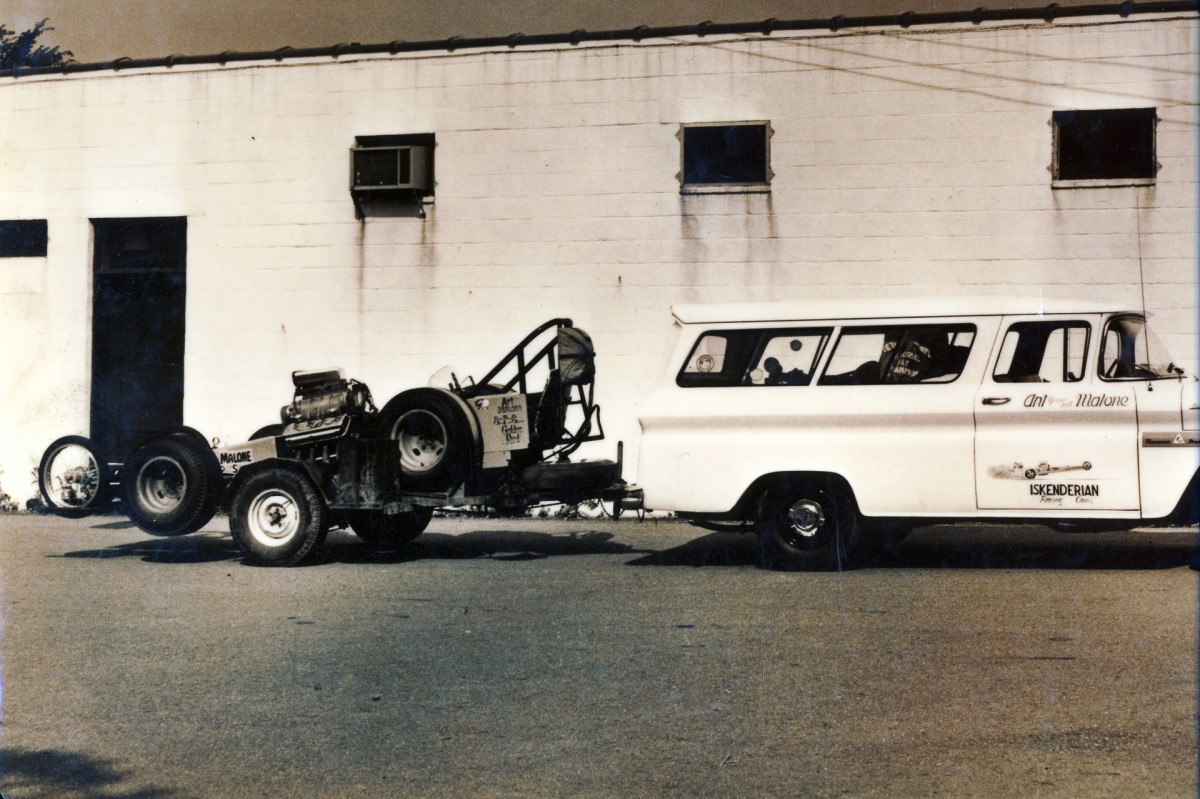 Back in the early '60s Air Lift found another niche in drag racing. When I first saw this picture I assumed it was to demonstrate the helper springs on the back of the Suburban. They're meant to level a tow vehicle when it's pulling a trailer after all. Jody told me that the Sub probably does have bags in the rear, but the interesting part is that the dragster had them too.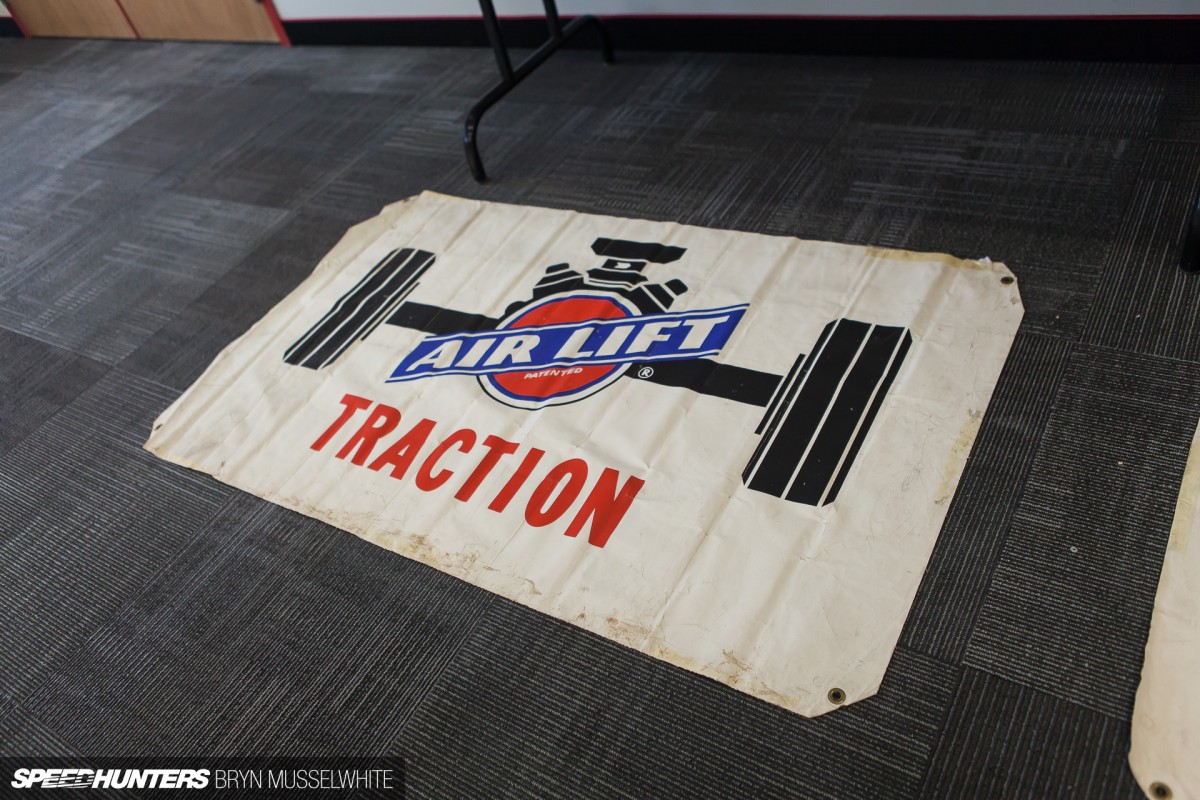 It seems the drag racers had figured out a way to adjust their suspension using air, and Air Lift had yet another racing market that wanted their product.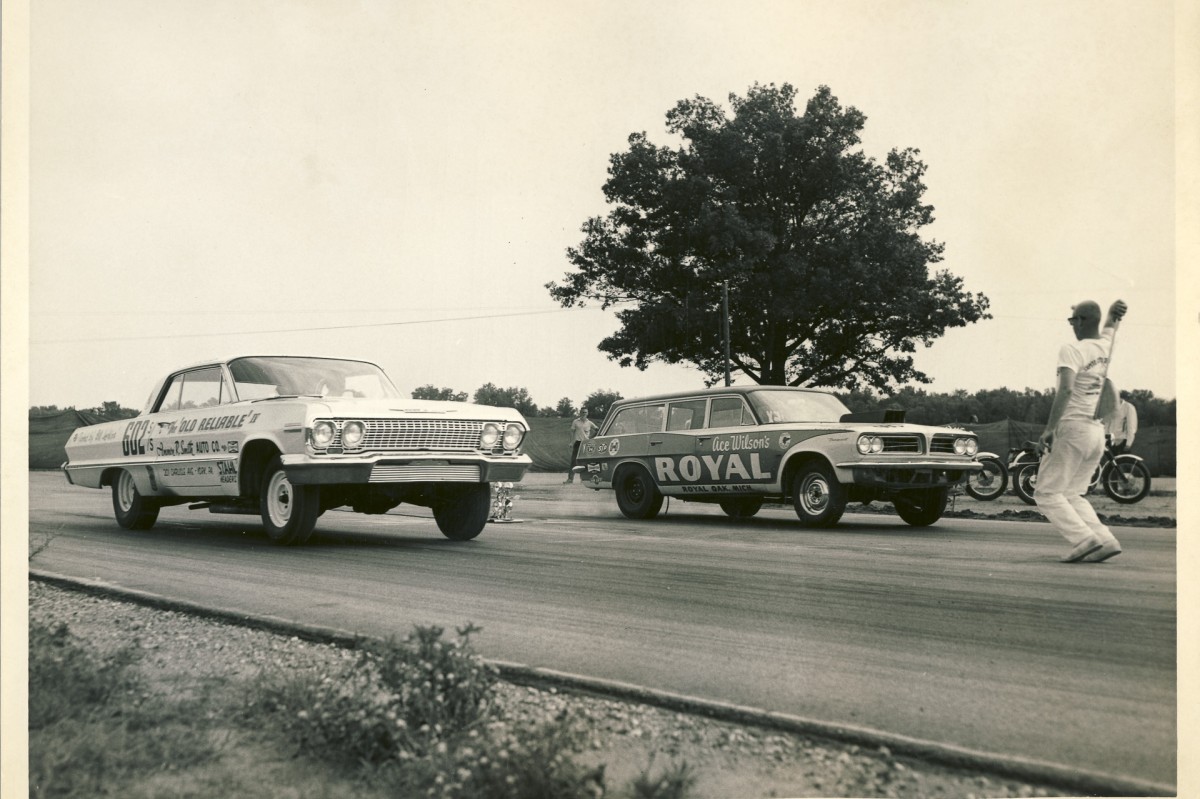 Back in the '60s tire technology still had a long way to go, and racers would try anything to get some traction. Remember the altered wheelbase cars and gassers? These were merely attempts to get the rear tires to stick.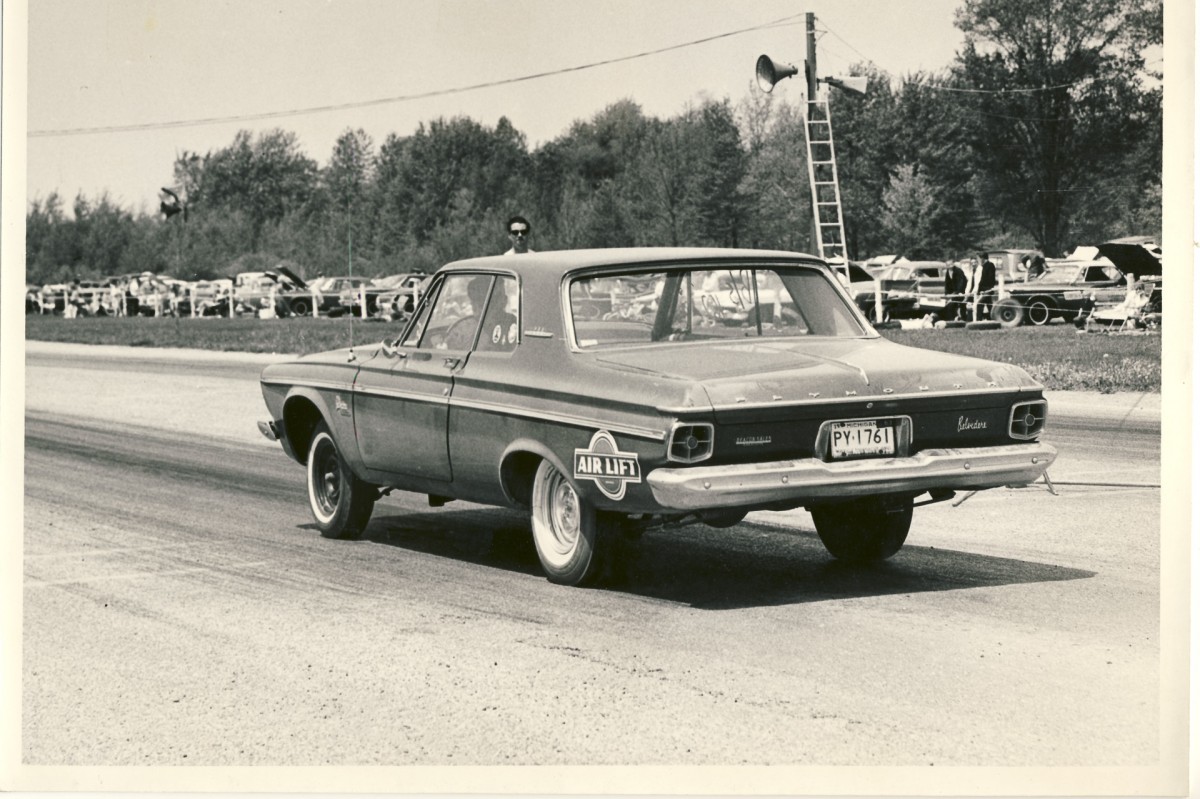 If the drag racers wanted air bags, then Air Lift wanted to be involved, and our historian Chris says he spent many a weekend at tracks around the country sponsoring racers on the spot and installing air springs for them in the pits. All the driver had to do was slap on a decal, and if he won while running the Air Lift logo he would even get a contingency payout. Chris says his installations always picked up at the end of the day as people saw other drivers winning with the Air Lift logo on their cars.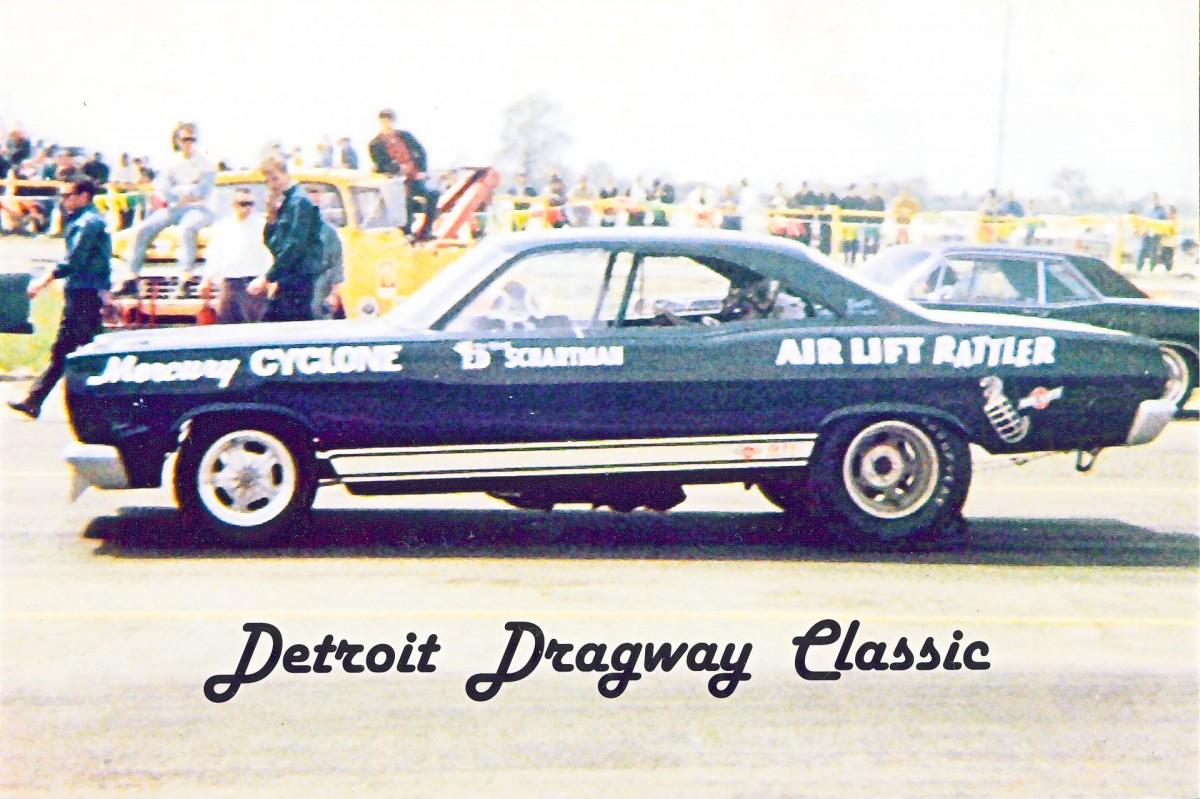 Air Lift ventured into professional quarter mile racing with Cyclones from '65-67 and Eddie Schartman behind the wheel.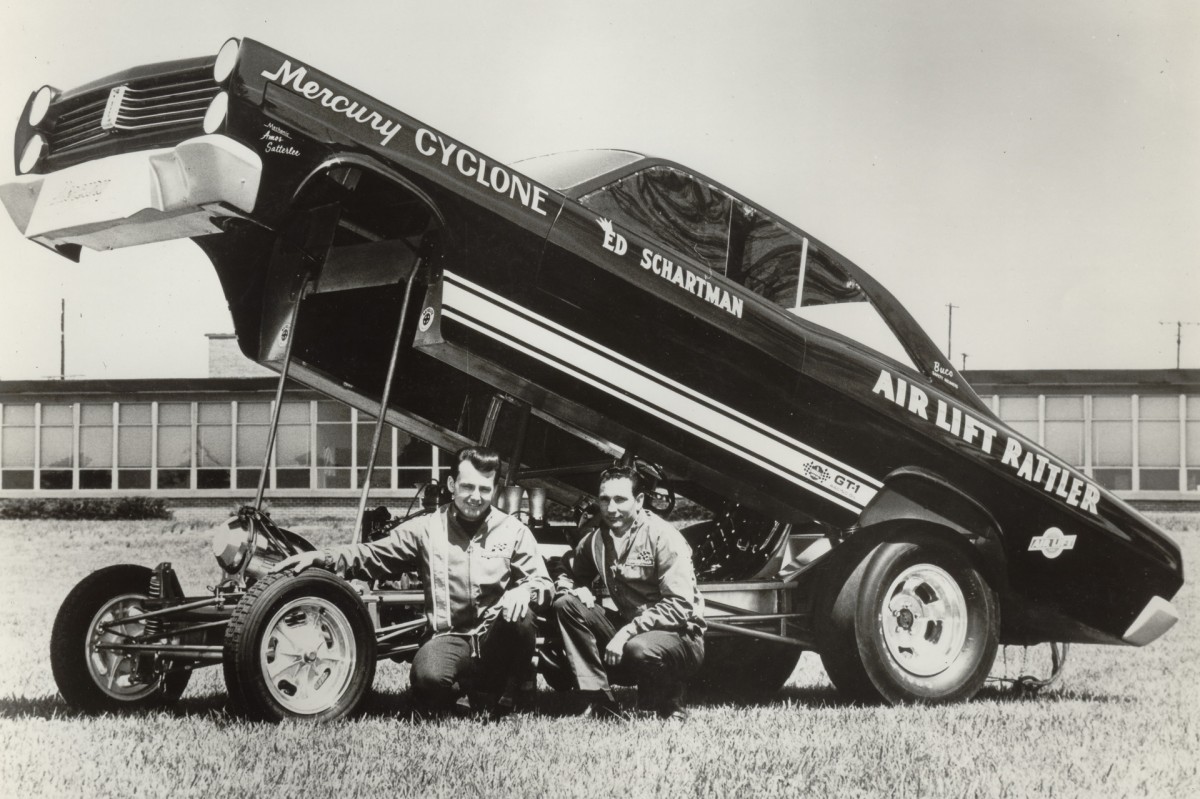 He ran an air spring on his funny cars that was mounted off the rear of the axle and connected to the torque arm to help the car bite as it launched. Apparently it worked for Eddie, because he won a lot of races using this system.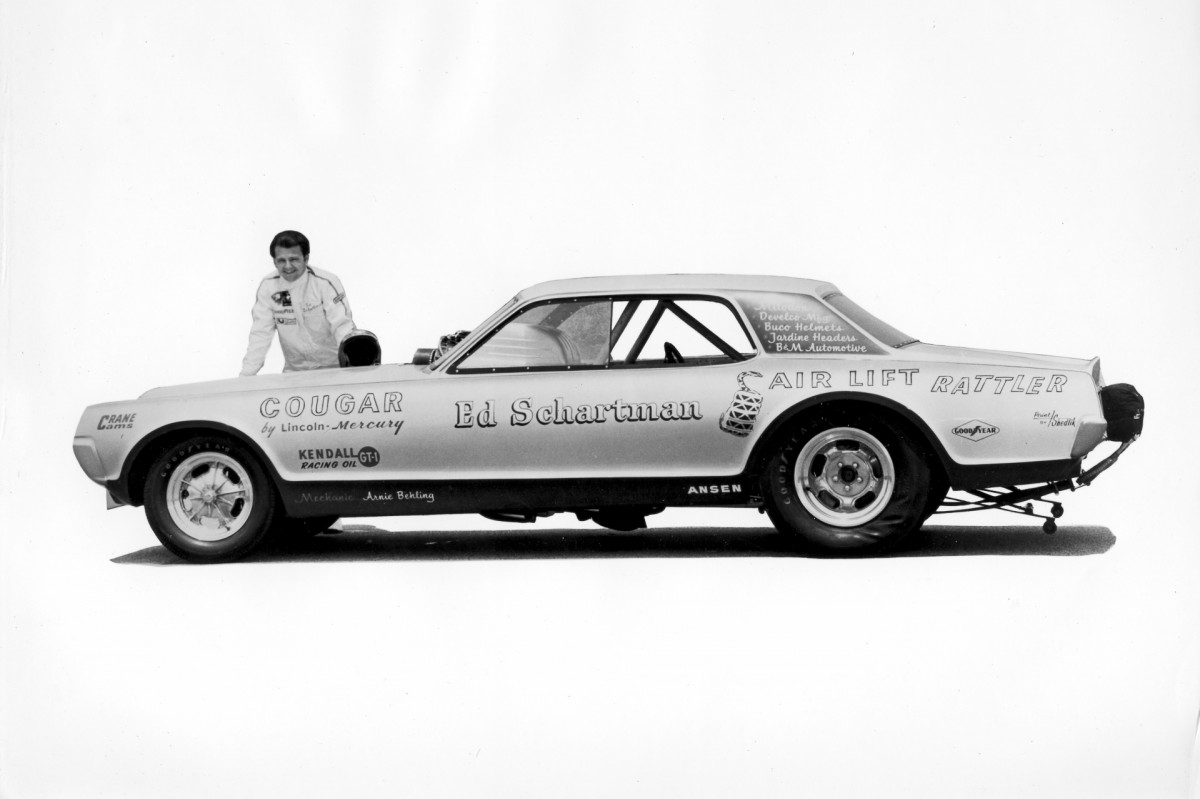 Pony cars rose to prominence in the late '60s and Eddie piloted his most famous car, a 1969 Cougar. Jody tells me it was a beautiful car, with yellow paint that was nicer than any other funny car at the time. They came up with the name 'Air Lift Rattler' and the coiled snake logo became well known when a model of the car hit the toy stores. Kids would come to the races and ask for a Rattler sticker of their own. Yes, it seems Eddie and his Air Lift Rattler were good PR.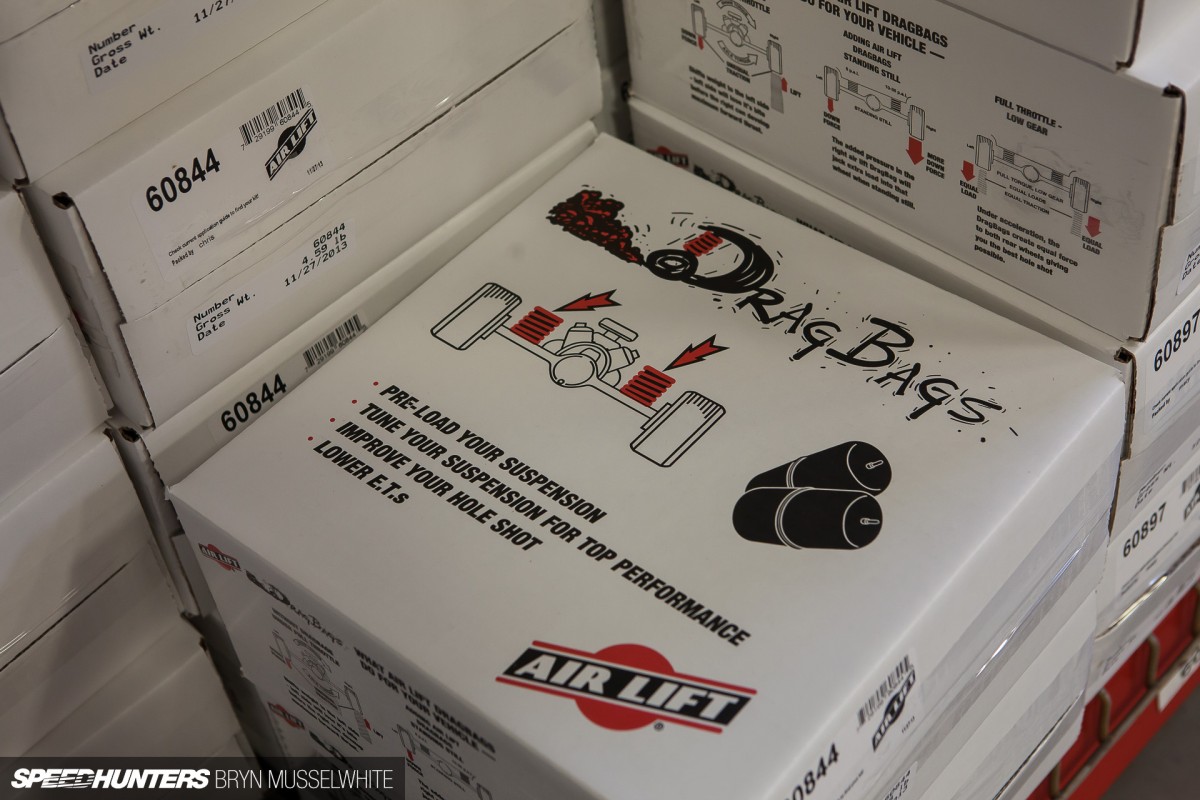 This isn't ancient tech either, Air Lift still has a product specifically marketed for drag racing today.
They've seen it all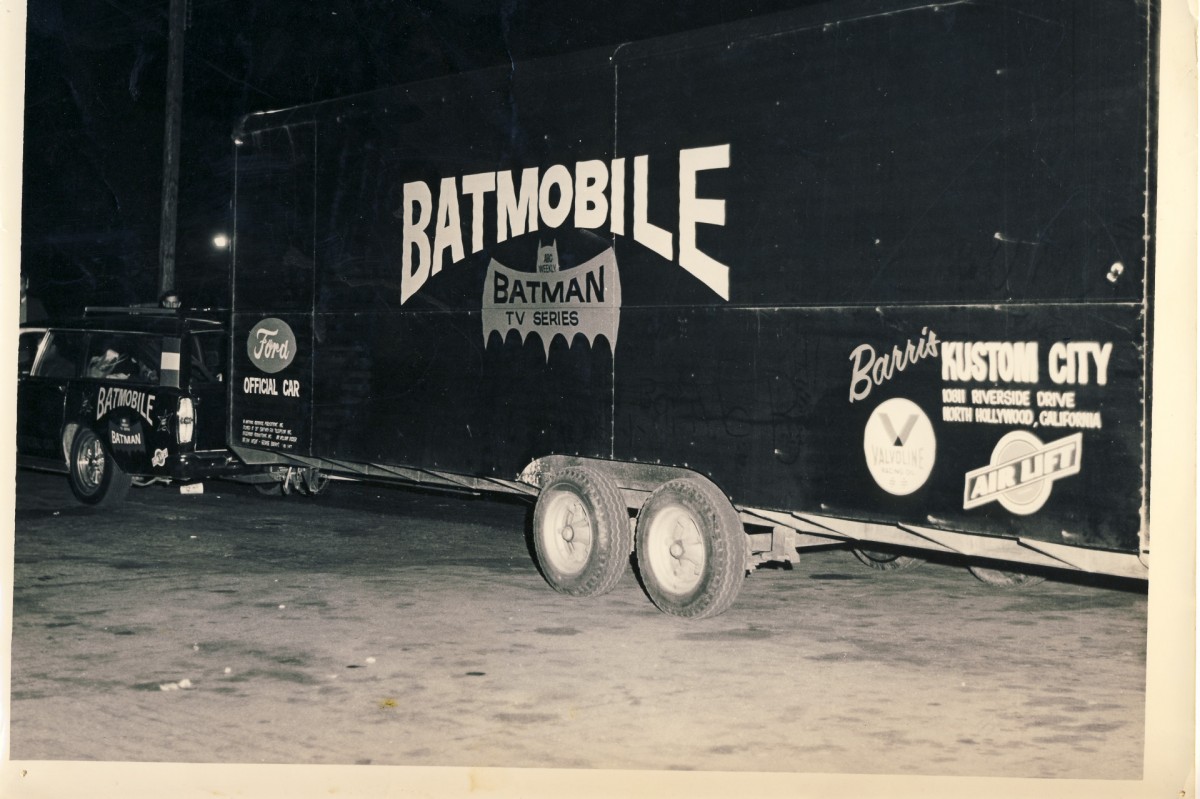 With Air Lift providing products for towing, leveling and all sorts of racing, it started to make sense that the movie industry would seek their technology at some point too. When George Barris built the original Batmobile, he called on Air Lift to provide a suspension that could be used for stunts like jumping a car or flogging it around a corner without leaning over. Chris got to work on this project through Ford, making for an understandably memorable highlight in his career.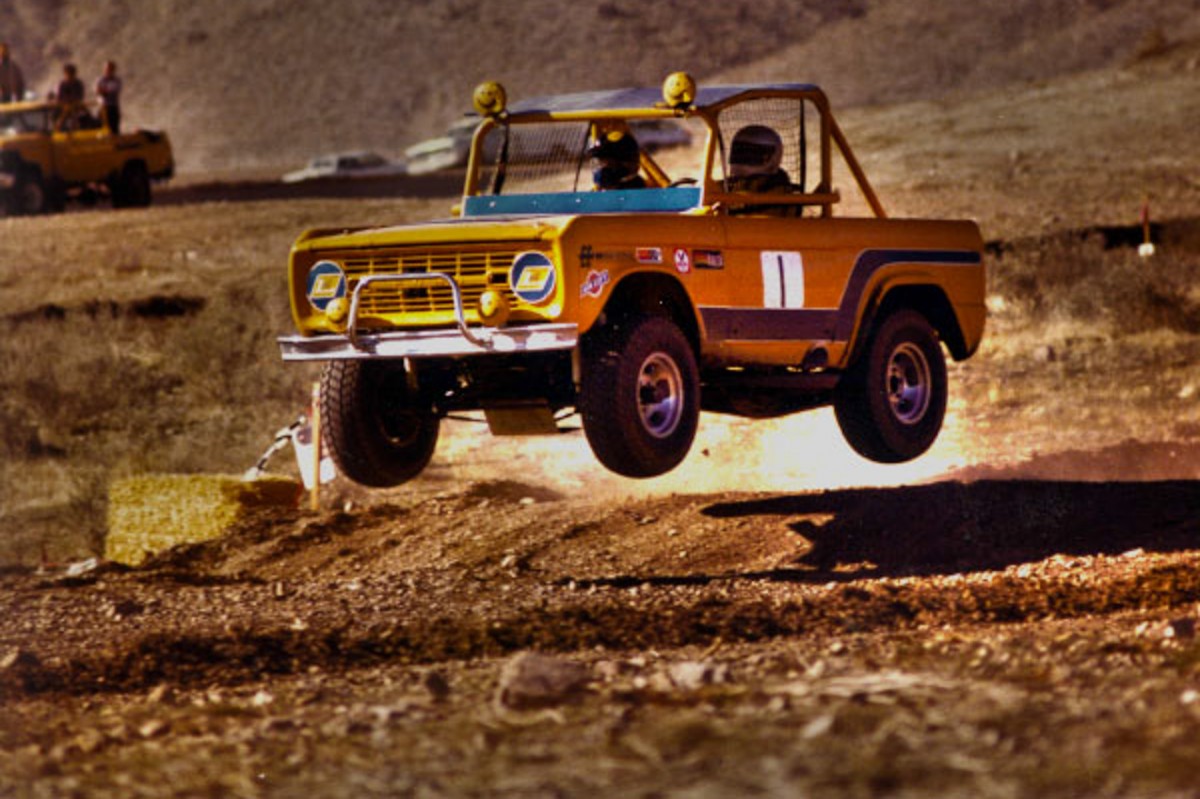 Another Ford project was the early Bronco, which used air suspension for desert racing at the Mint 400 and Baja to keep from bottoming out on jumps. This was way before triple bypass coilovers and jounce shocks existed. Air Lift was also granted a contract to supply their product as standard equipment on Broncos equipped with snow plows after Ford dropped off a brand new truck and requested a solution for the added weight.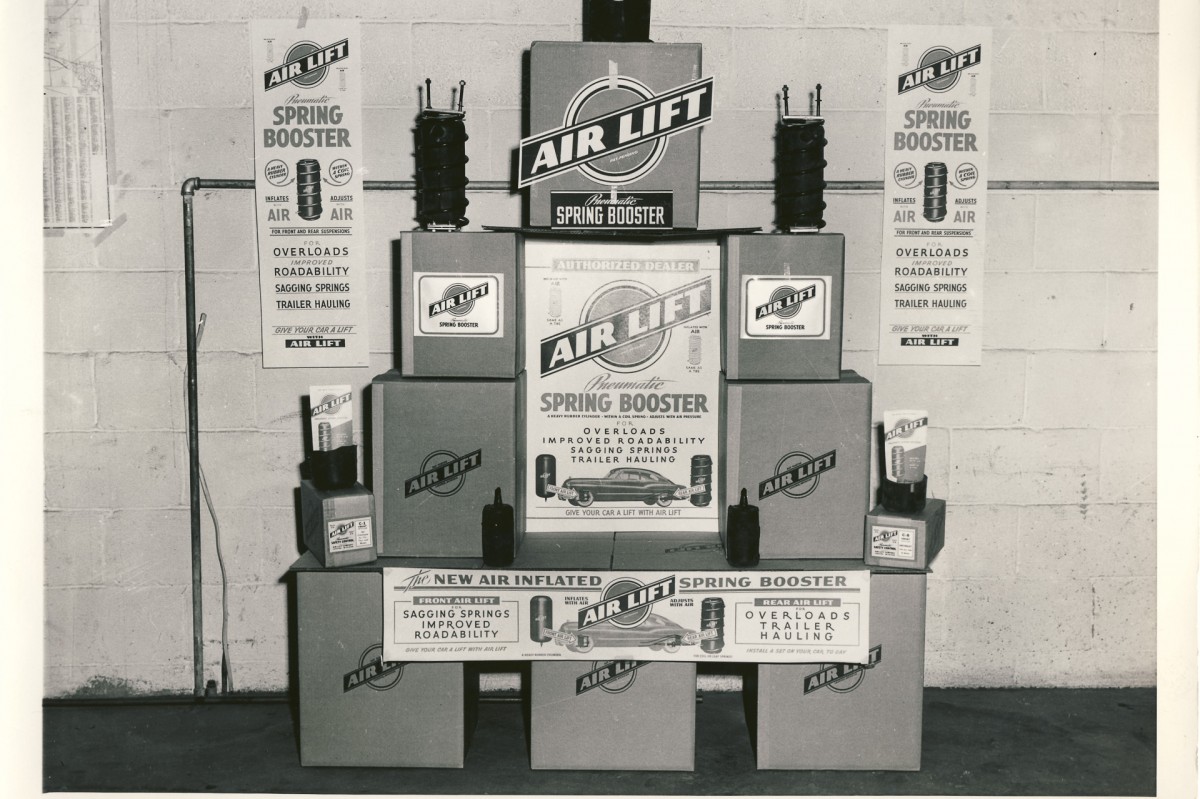 Lifting up saggy suspensions has always been at the core of what they do though.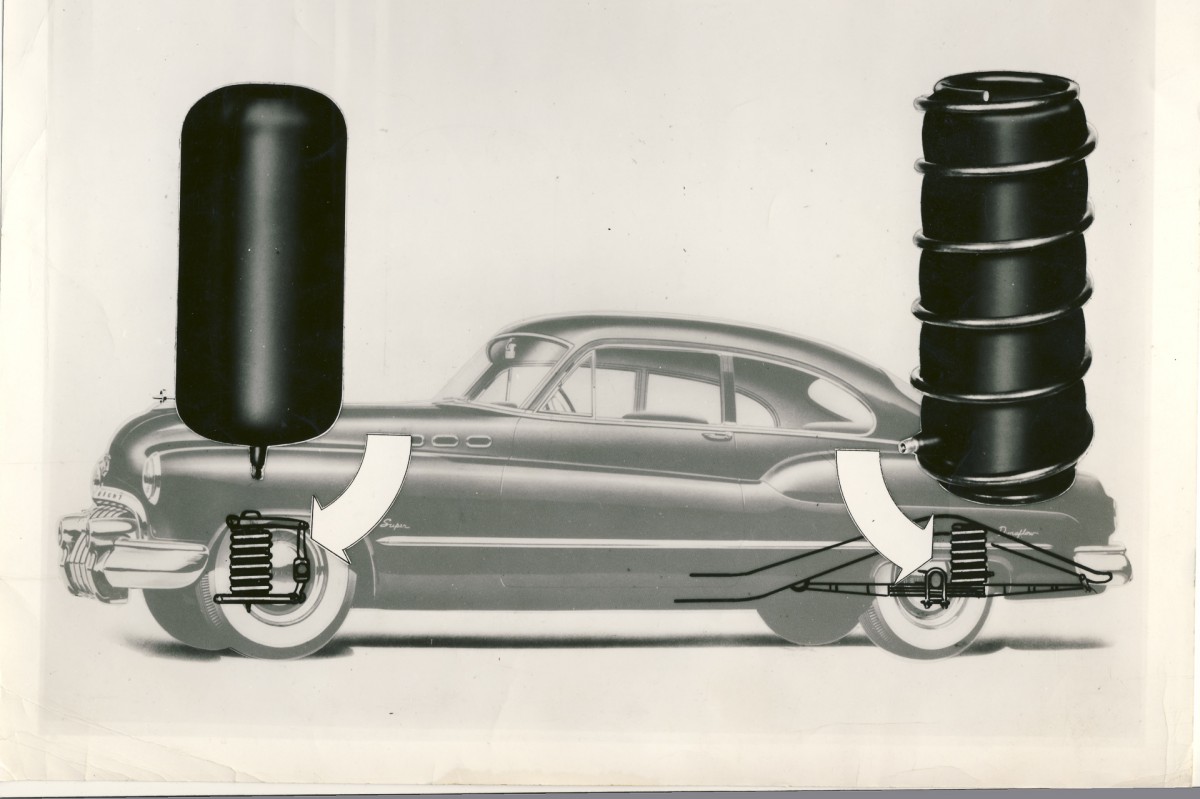 It all goes back to Claud Pemberton's initial idea for an inflatable helper spring that sat inside of a coil.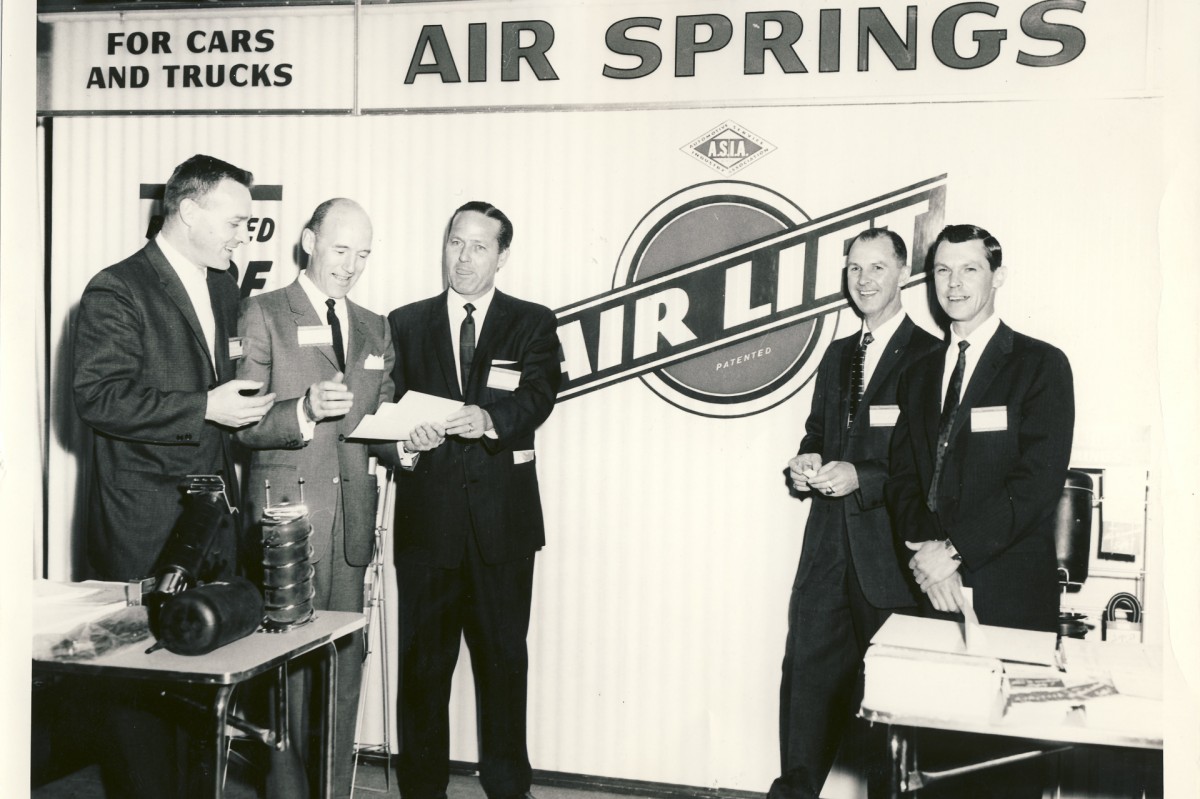 In the late '50s and early 60s this idea was developed further into a product called the L10, seen to the far left of this photo. The idea was similar to an air shock but much more robust, with a machined piston, stamped and cast brackets, and u-bolts that attached to the axle. It proved too difficult and expensive to manufacture and was abandoned after only 18 months. A few examples remain, with one set residing on Jody Pemberton's 1939 Dodge truck. Yes, the 50-year-old springs still hold air.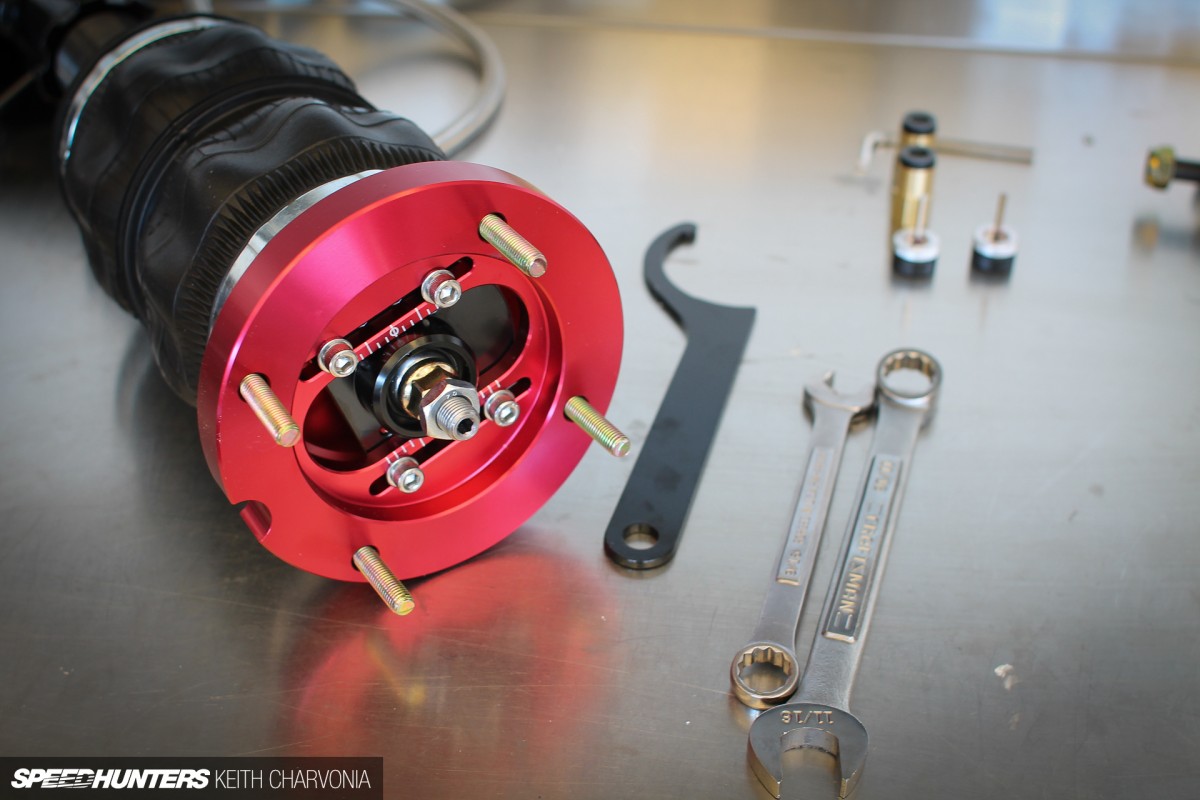 The L10 was strikingly similar to what Air Lift makes today, so it's fair to say it was an idea ahead of its time.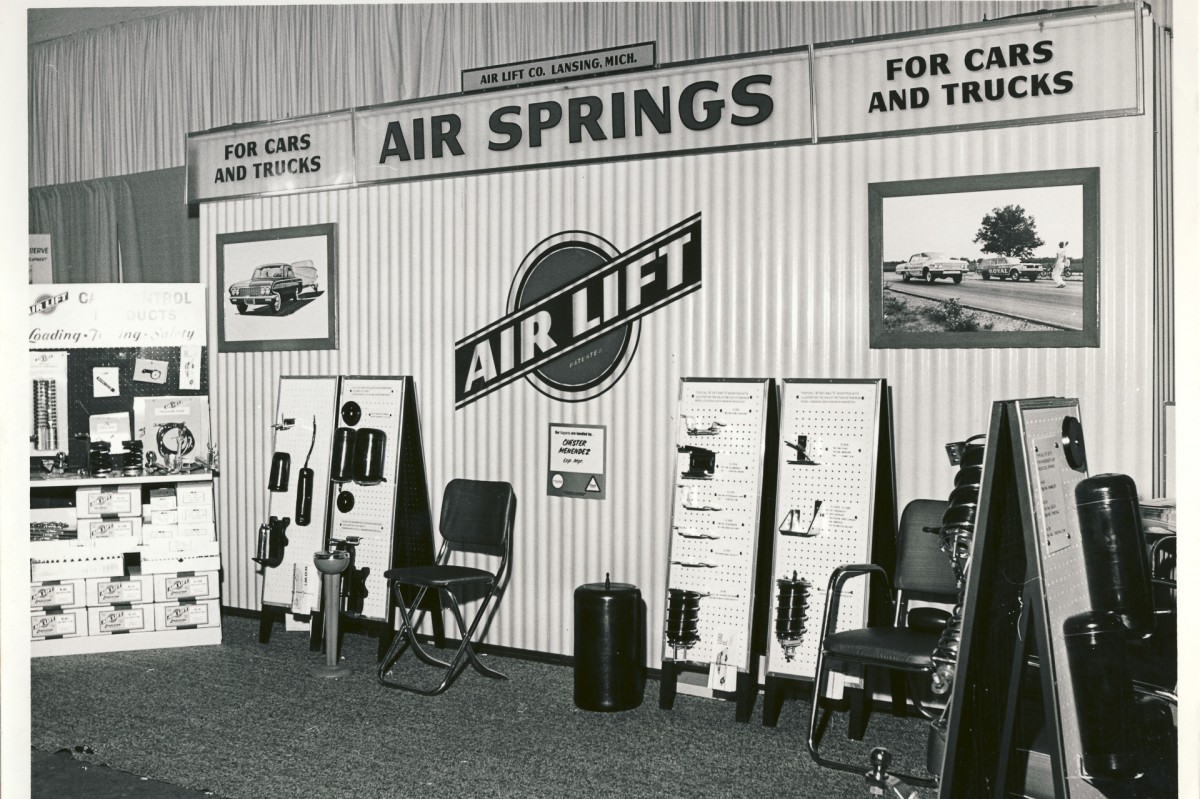 As the years went on more and more people found uses for a tough inflatable bladder. One such use was for the big air bag in the middle of this shot. It was used by General Electric to manufacture the large copper windings found in electric motors. The airbag was inflated and copper wire wrapped around it, then the winding was dipped in wax before the bag was deflated and removed. Other companies found unique uses for Air Lift parts too, like leveling Coke machines and cushioning tractor seats.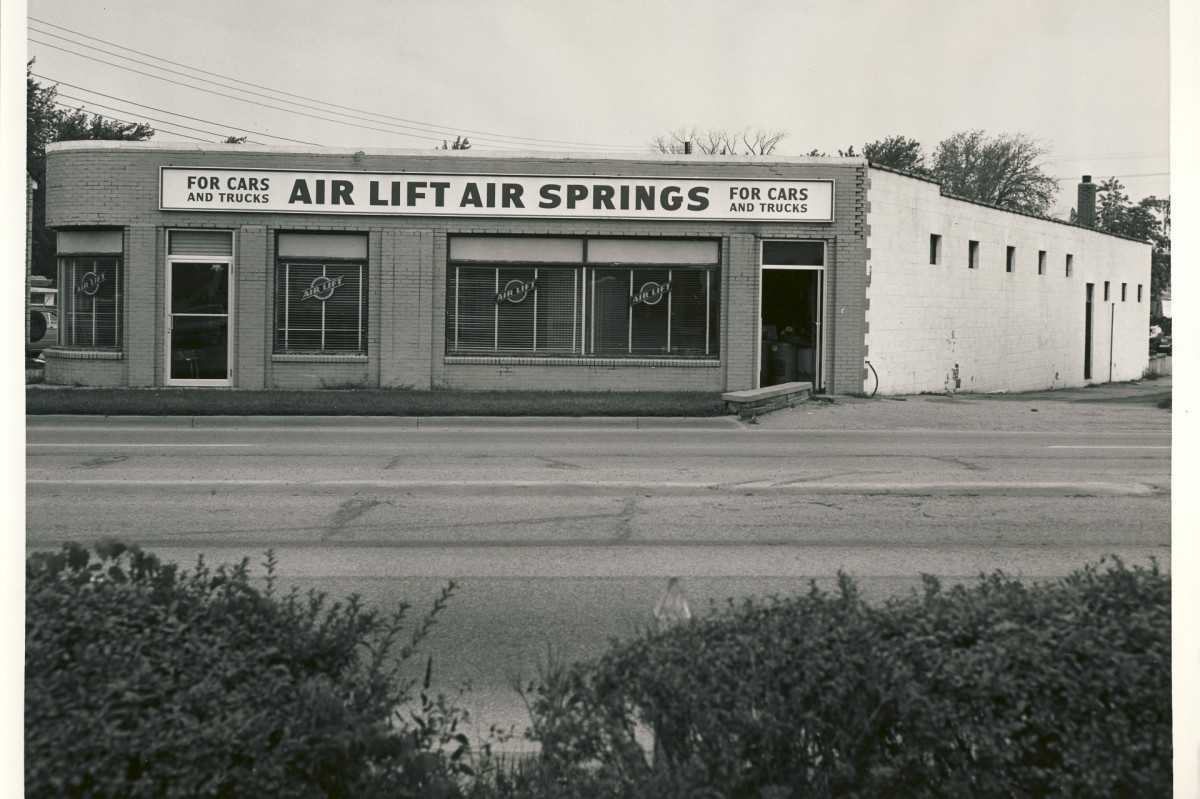 Here's Air Lift's second building which they used in the '50s and '60s for everything from manufacturing, to installation, to sales. The window logos were hand painted using real gold leaf, and when the building was torn down the employees had the foresight to hire a glass cutter to remove the logos. Today Air Lift's board room table features one of the gold leaf logos, Jody has another on his desk and they keep a couple more wrapped up for safe keeping. That's the kind of stuff that you just don't see anymore, and it's worth holding onto.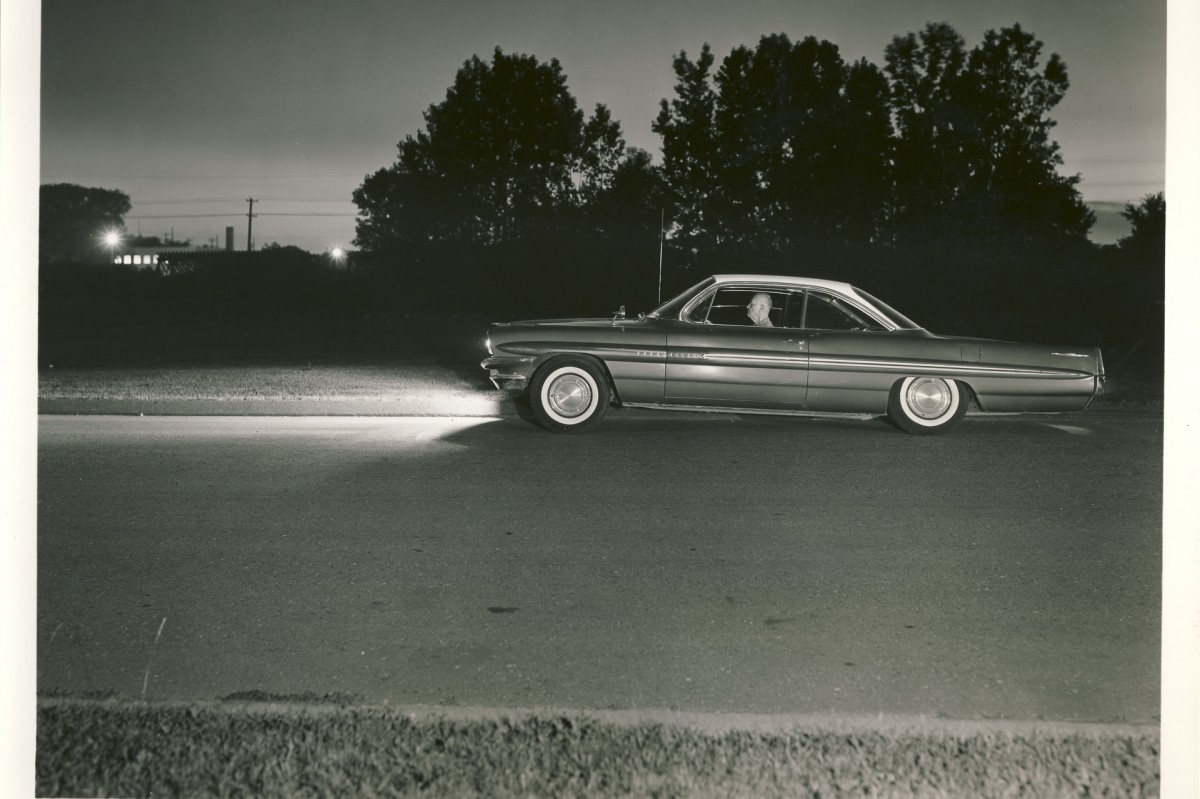 I thought airbags started with minitrucks, and you thought they were a new way to stance a VW Golf, but it turns out we were both wrong. Saggy old car suspensions, overloaded trailers and stock car racing on the beach, that's where it really started.
After 65 years of continuous innovation it's safe to say the Air Lift guys have seen and done it all, and the result is a modern suspension system that's bulletproof, rides great and can hang with some respectable static setups on a road course too. I think they've got this air suspension stuff figured out!
Keith Charvonia
Instagram: SpeedhuntersKeith
[email protected] 
A special thanks to Jody Pemberton and Chris Garlitz for their assistance with this story.
Air Lift Performance
More Air Lift related stories on Speedhunters
Sours: http://www.speedhunters.com/2014/05/know-real-history-air-suspension/
Eureka
This isn't an argument, because we're long since past that.
A couple of years ago, around the time I was seriously starting to consider putting Project GTI on air, I came across a California resident by the name of Cody Miles. At the time, he was driving his daily driver, a Subaru Impreza WRX STI, in local Global Time Attack events. This in itself isn't particularly notable; lots of people compete in their street cars at grassroots events all around the world.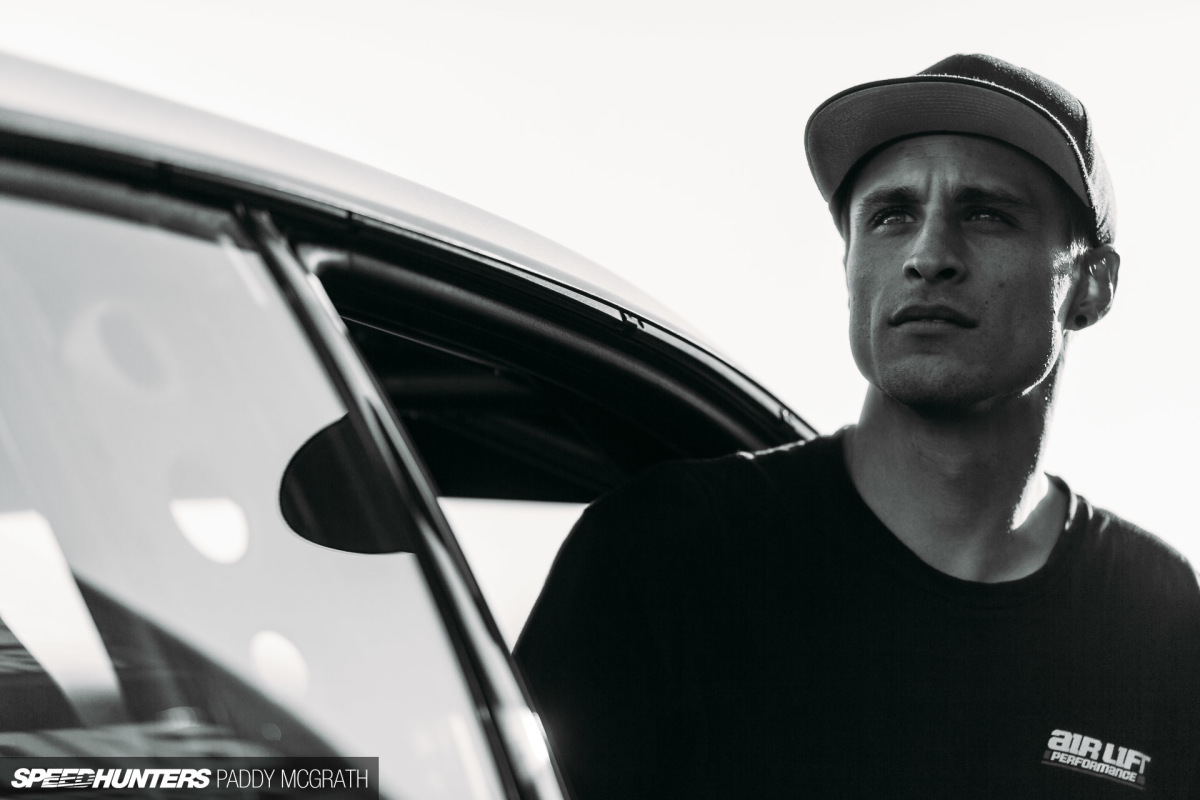 What was notable, however, was that Cody's STI was equipped with air suspension, the supposed antithesis to performance driving. But not only was his car riding on air, he was winning, and regularly.
If you've ever agonised over making a significant change to your car, you'll surely relate to the countless hours researching before taking the proverbial plunge. You'll have spent more time than you will ever admit to your non-car friends and family browsing message boards, reading reviews, articles, or even getting lost in the maze of hashtags of the likes of Instagram, just hoping to find that one morsel of information that helps you make up your mind, or even to reassure you that it is, in fact, exactly what you need.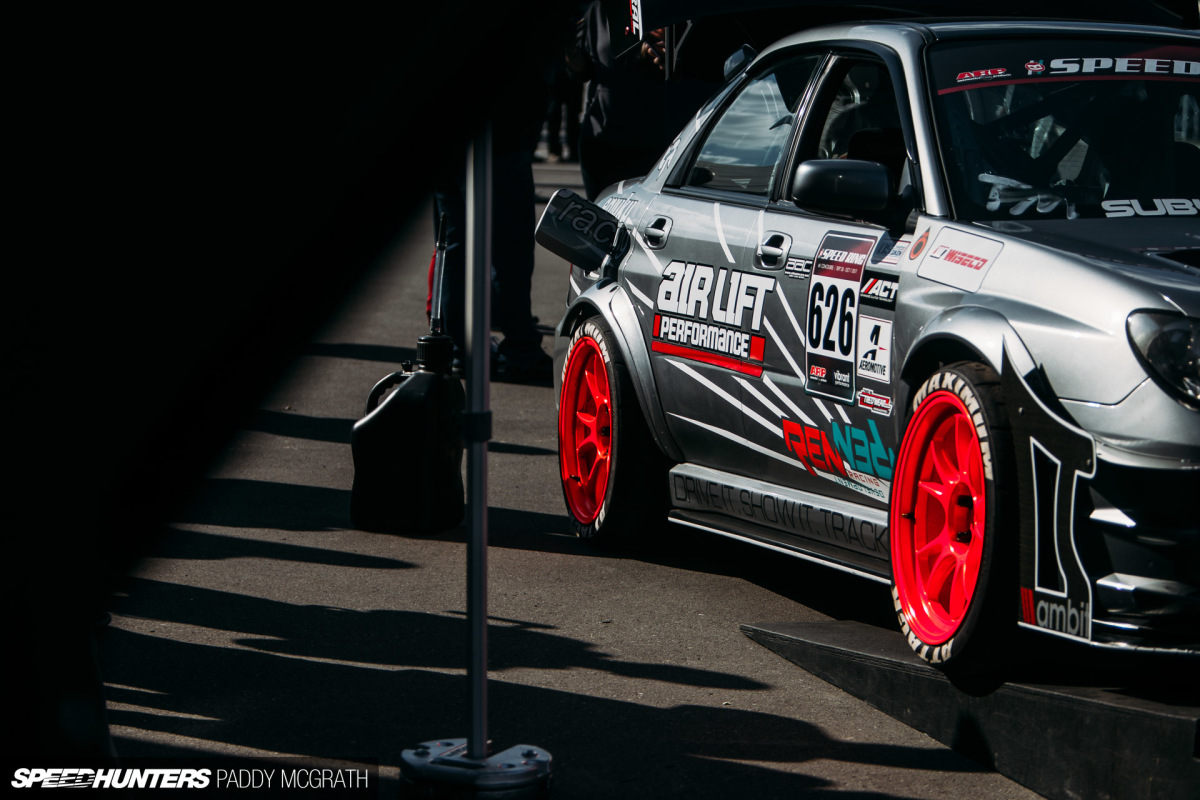 Happening across Cody Miles' Instagram account was my eureka moment. While I could find no shortage of Air Lift Performance-equipped vehicles, Cody's was maybe the most accurate representation of what my ultimate intended use with Project GTI was. From that moment, I was sold.
Although Larry and I put together a feature on Cody's car last year, I had never met or spoken to Cody in person before. There had been a few back and forth e-mails exchanged around the time of the feature, but the man and car continued to elude me. Until recently, that is.
All good stories often start with a harmless enough sounding proposition, and this one began with an e-mail from Corey Rosser at Air Lift Performance. Would I like to come and check out Air Lift's facility in Lansing, Michigan? Of course, I would. Why not tie it in with an upcoming Speed Ring event just outside Detroit at the same time? Oh, and Cody will be shipping his STI across country to compete. Interested?
Abso-f**king-lutely.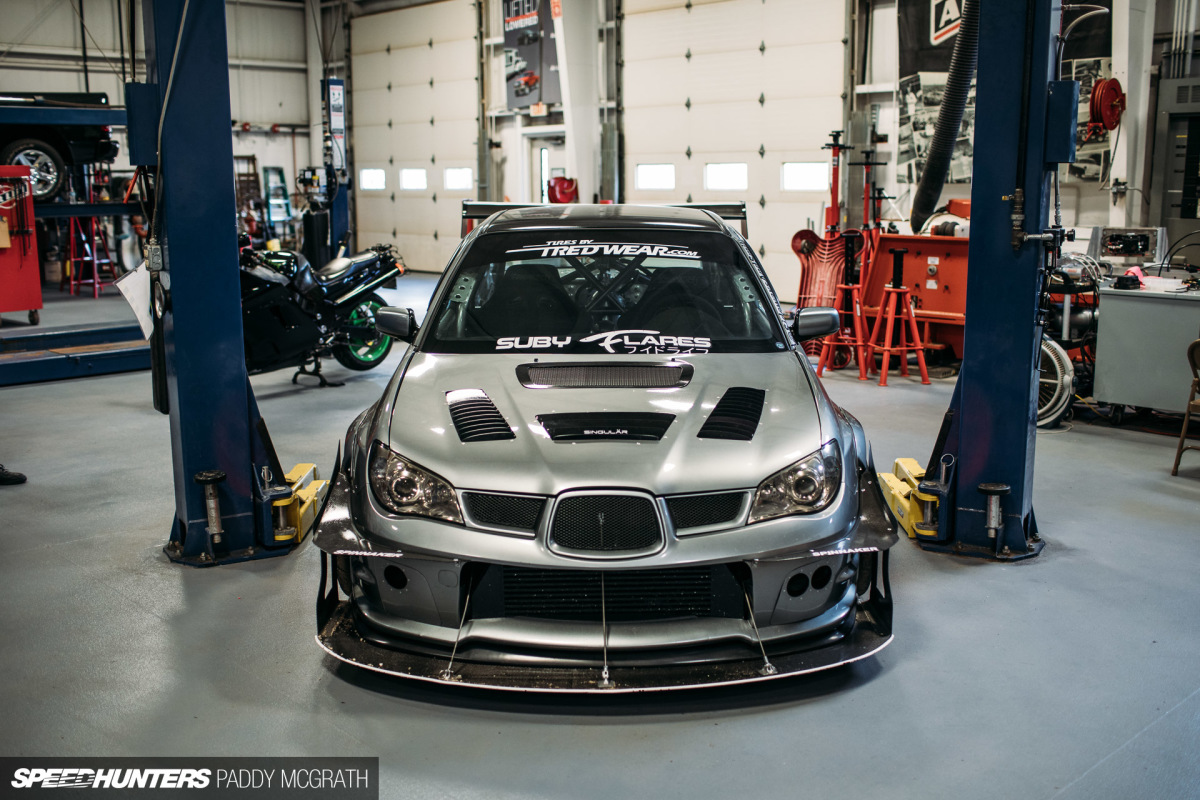 Fast forward a few weeks, and I'm stood on Air Lift's shop floor, the unmistakeable hawkeye STI in front of me. A lot has changed since we featured the car, and its transformation from barely legal street car to fully fledged race car is now complete.
We were invited up to Air Lift's staff break room for some pizza and introductions, although we wouldn't be hanging around the facility for too long. There was time for a tour and to arrange a very special giveaway which will be coming up shortly (if you own a GTI, your interest should be piqued) before loading up for Speed Ring. I'm certain it was a Friday evening.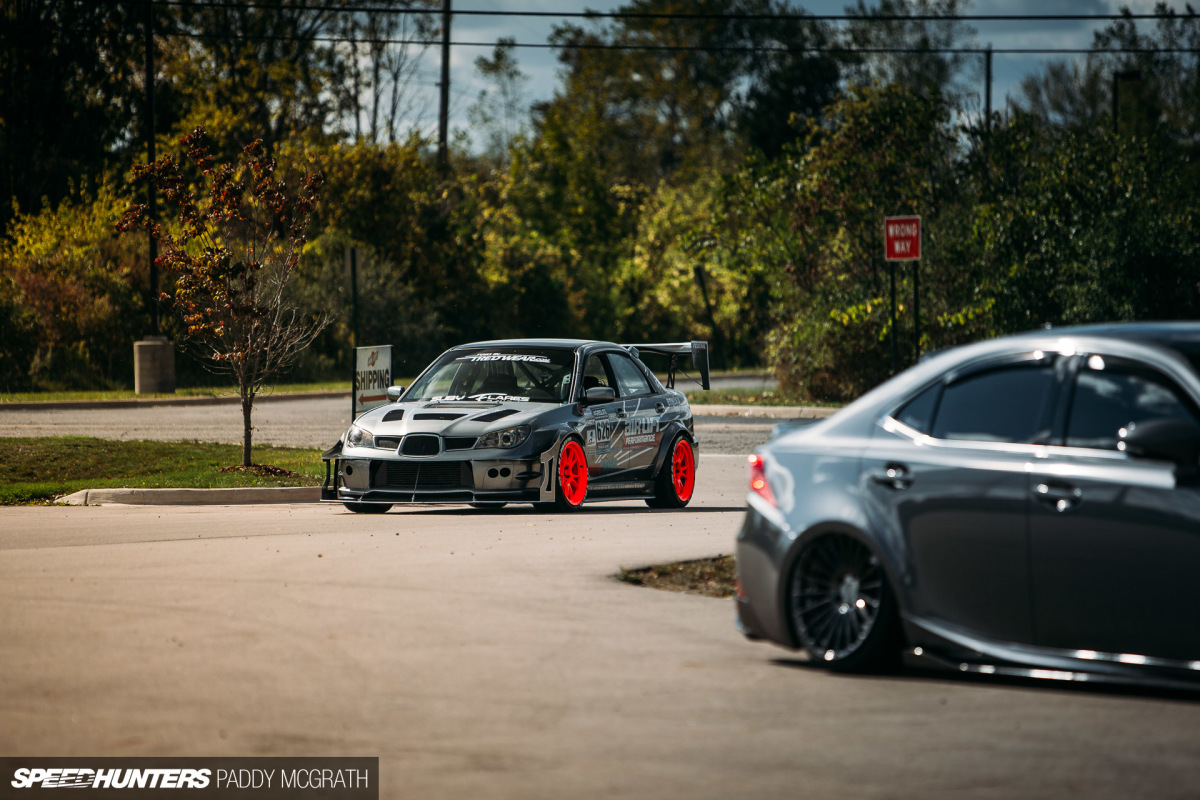 The car had been shipped ahead of Cody, who flew in that morning to Detroit. There was just enough time to gently run the car up and down the parking lot to ensure nothing was amiss, before loading it and a handful of tools and spare wheels into the back of Air Lift Performance's compact two-car trailer.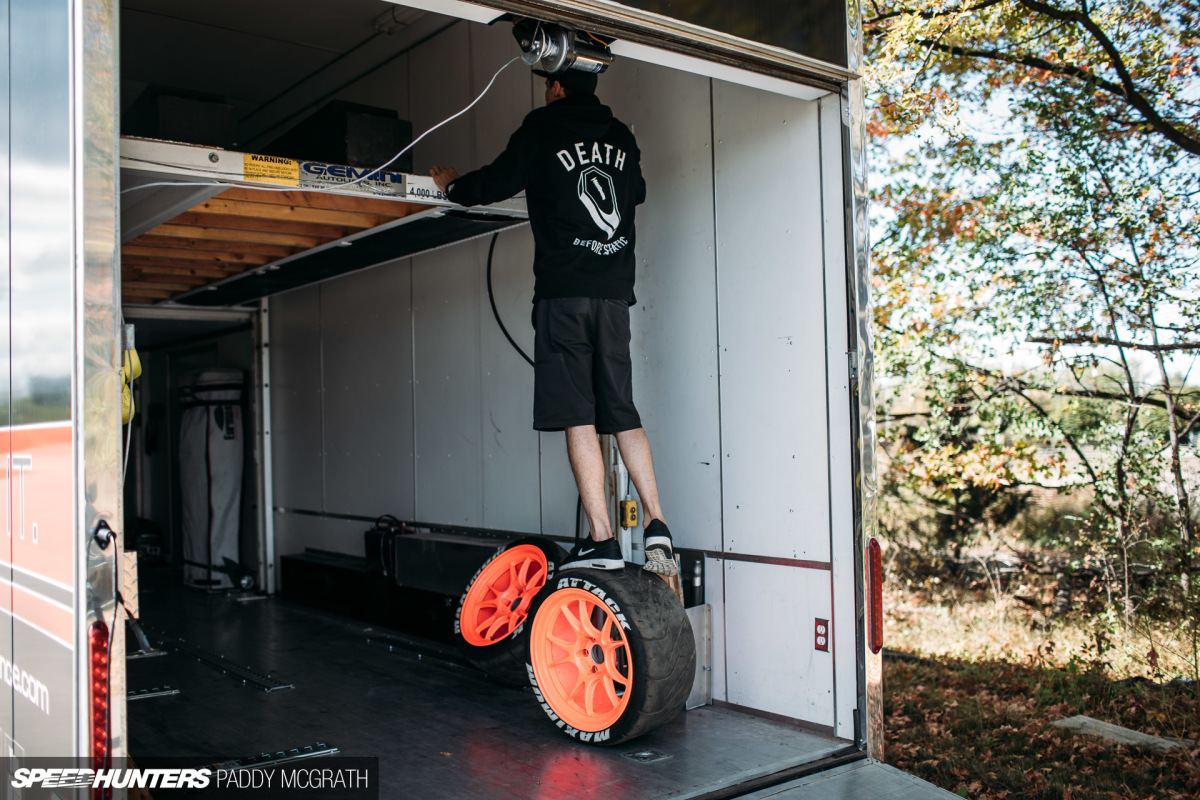 Having spent the season with the Worthouse Drift Team, with their seemingly infinite amount of spares, it was a reminder that there's so many people out there doing it relatively on their own, on much smaller scale. With the help of the Air Lift Performance staff, Cody took charge and had the car and spares secured in no time, taking extra care to ensure nothing would move about during the relatively short drive to the track.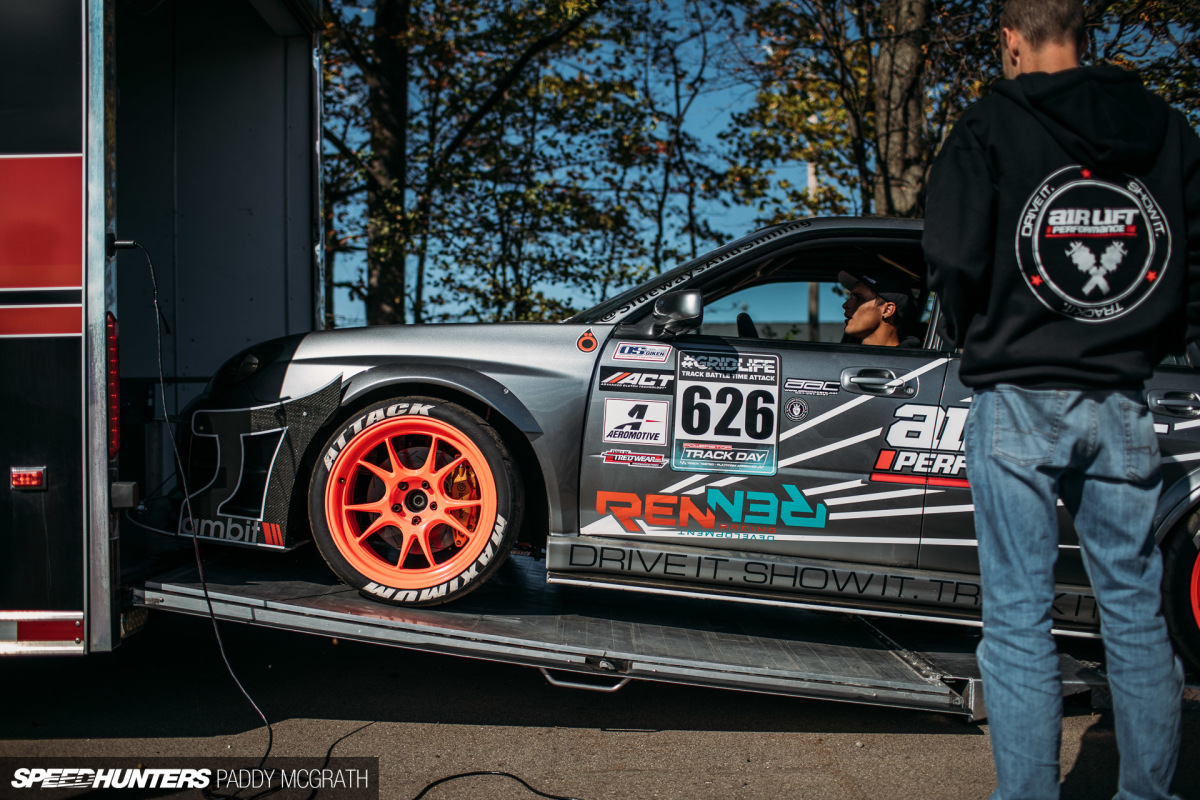 It's only in recent times that Air Lift Performance have officially backed Cody; he was originally just one of their customers and bought his first kit with his own money. I was always curious of this, and I think his success is made all the more impressive because of it.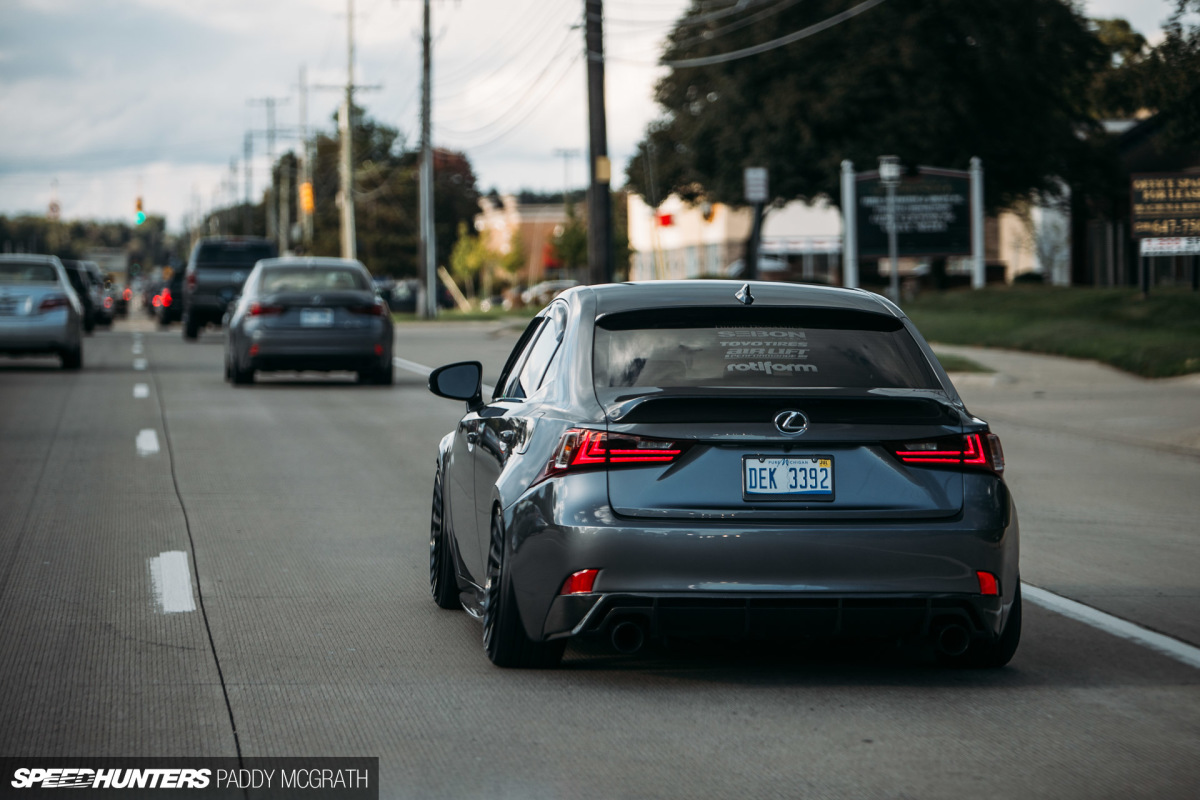 With everything loaded, it was time to hit the road. Destination: Detroit, and the M1 Concourse, a relatively new circuit based on the site of a former General Motors plant.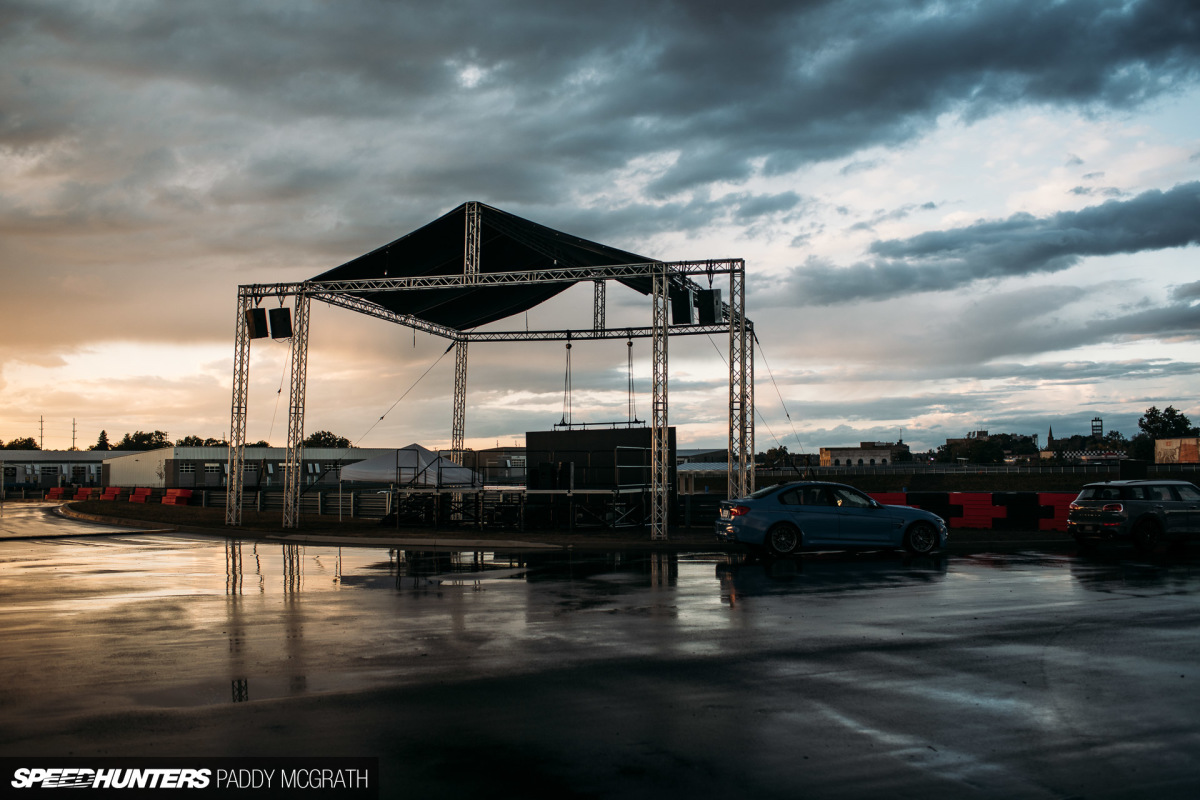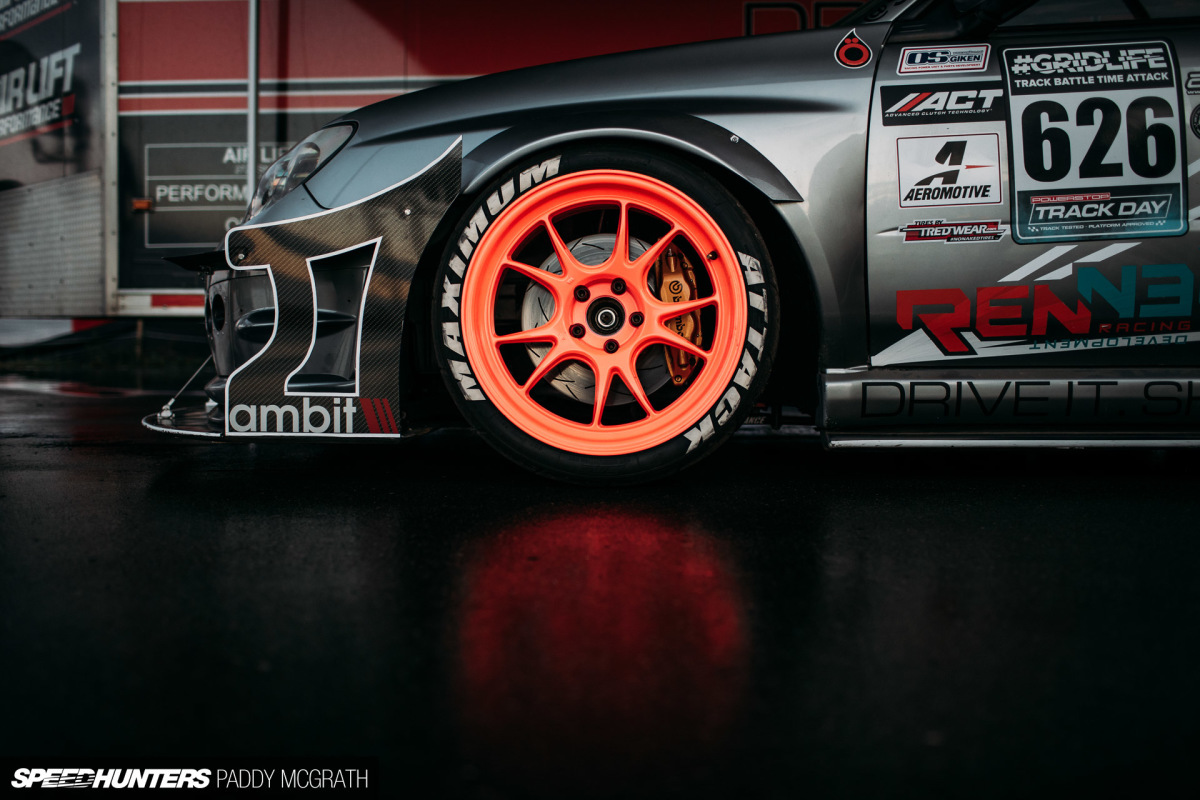 As we arrived, the sun was setting at the previously vacant lot. The freshly laid tar offered an almost mirror image of the world above it, following a brief rainstorm. The evening at the track was brief, with the car unloaded, a tent secured in place, and Cody giving the car a quick clean ahead of the weekend's track action.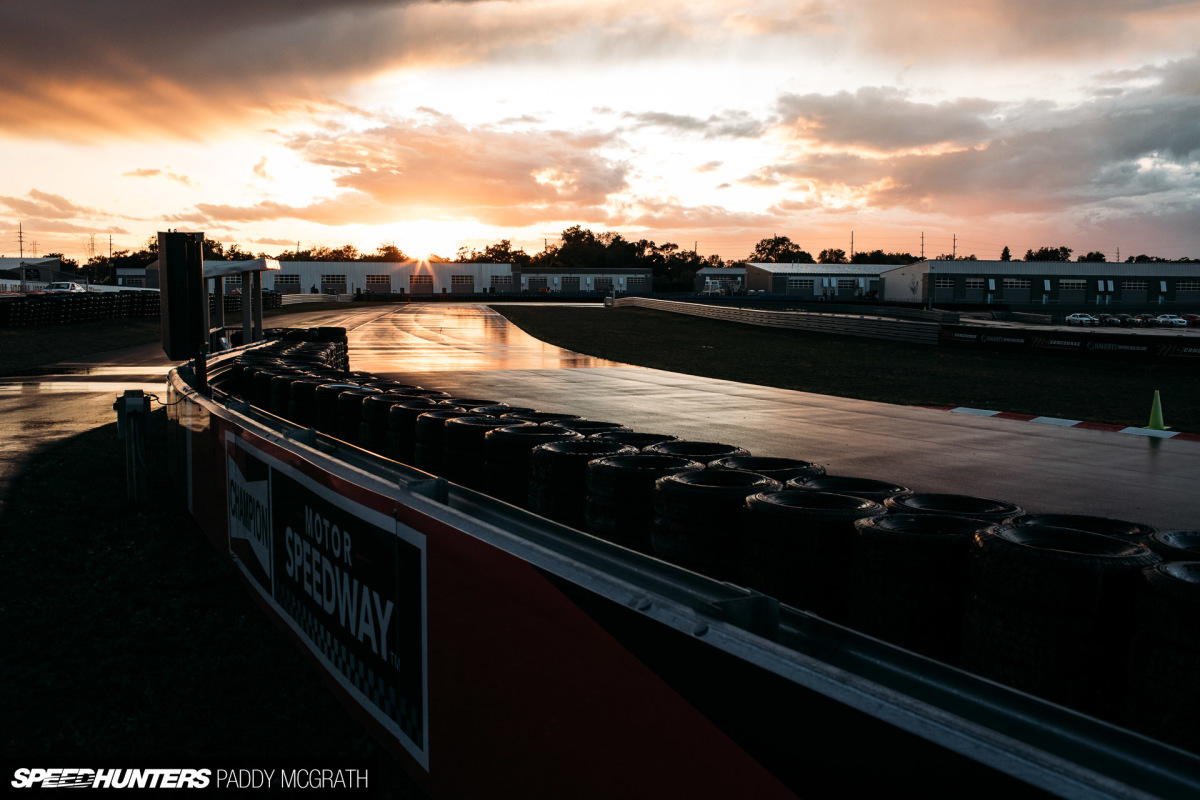 This wouldn't be quite like any other time attack-style event that I, or anyone else for that matter, had attended.
Margins Of Error
Saturday morning gave me my first proper look at what Speed Ring was about. The rain that greeted us as we arrived the evening before was long since gone, and would stay away for the rest of the trip. When we arrived, Cody was ready to roll for his first of several time attack sessions.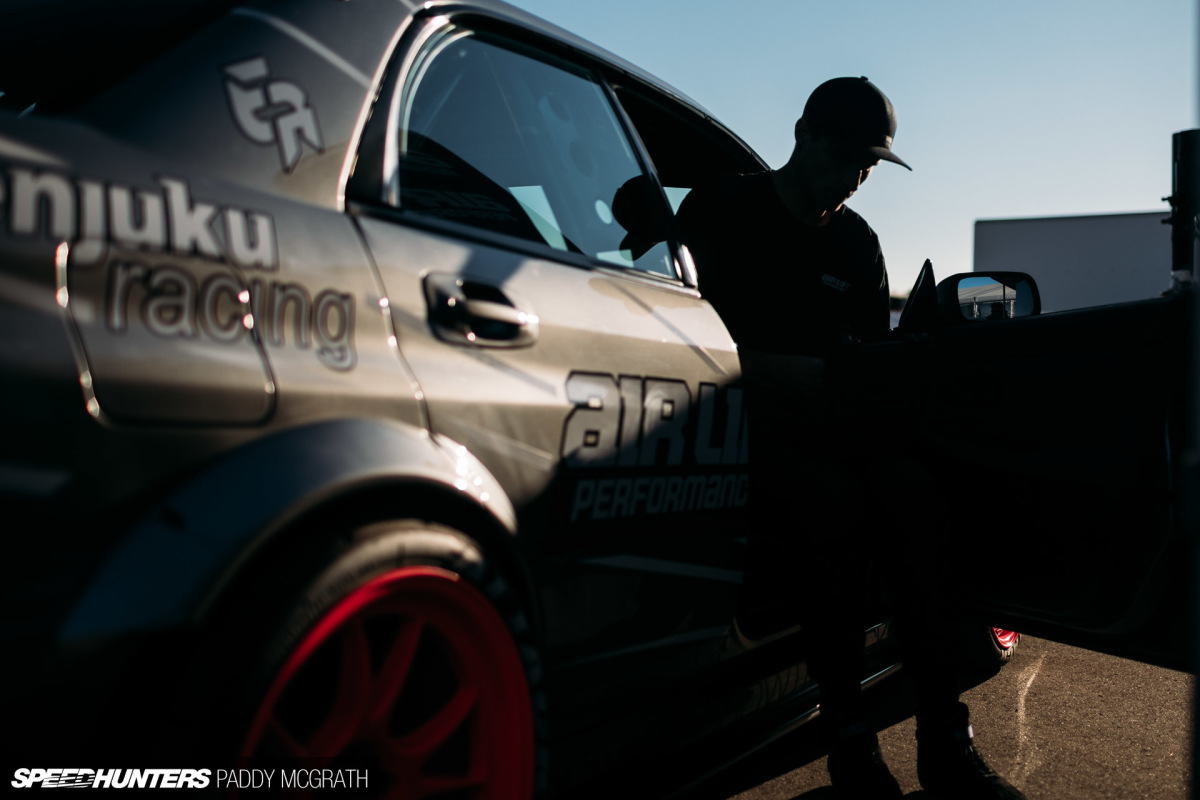 But not before a mandatory drivers' briefing. As the organisers of the event went through the weekend's schedule and regulations, cars continued to arrive for scrutiny. It's been a few years since I last attended a professional-level time attack event, but it's a discipline that I've always admired for its purity, its outlandish builds, and the lengths that teams will go to to find every tenth.
The variety of cars across the three main classes – Street Modified, Track Modified and Unlimited (themselves again sub-divided into FWD, RWD and AWD) – was impressive. All the major marques were represented, with power levels ranging from strictly humble to strictly outrageous.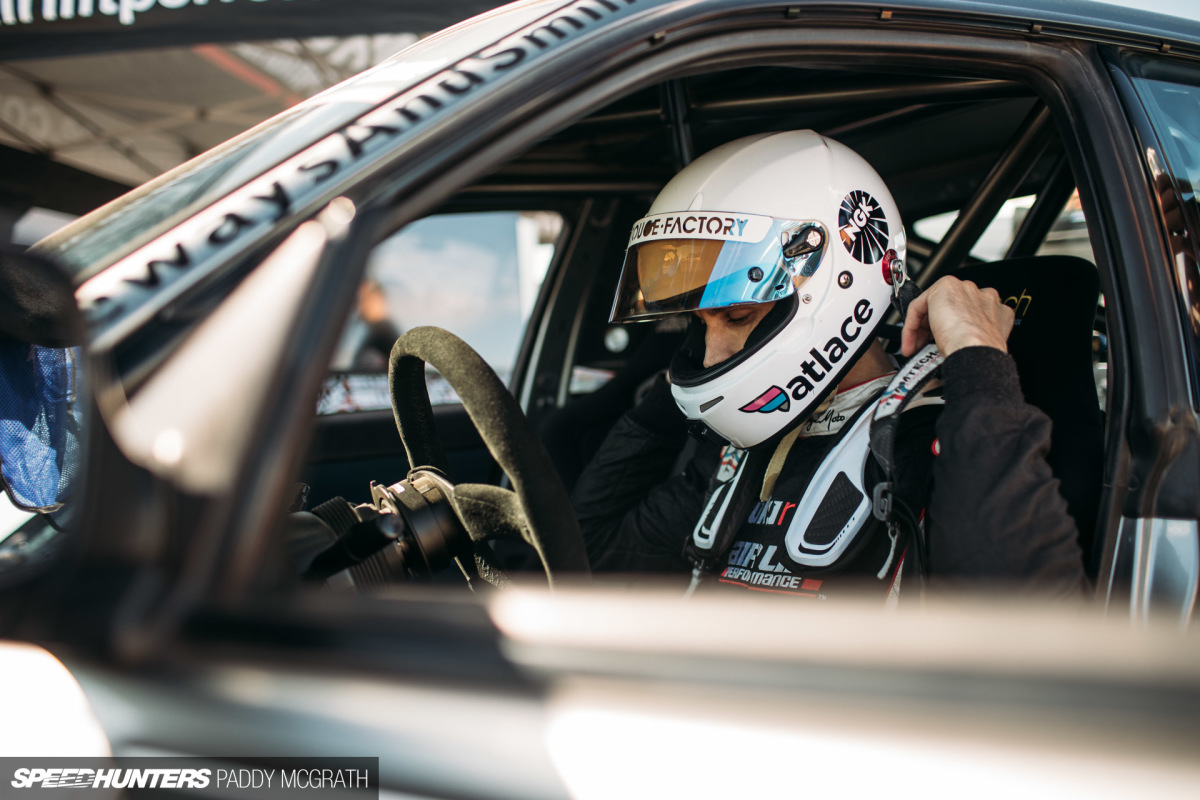 My focus this weekend, however, would be on Cody and how his event would progress. Mostly, I wanted to hang back and just watch how he went about things, both on and off track.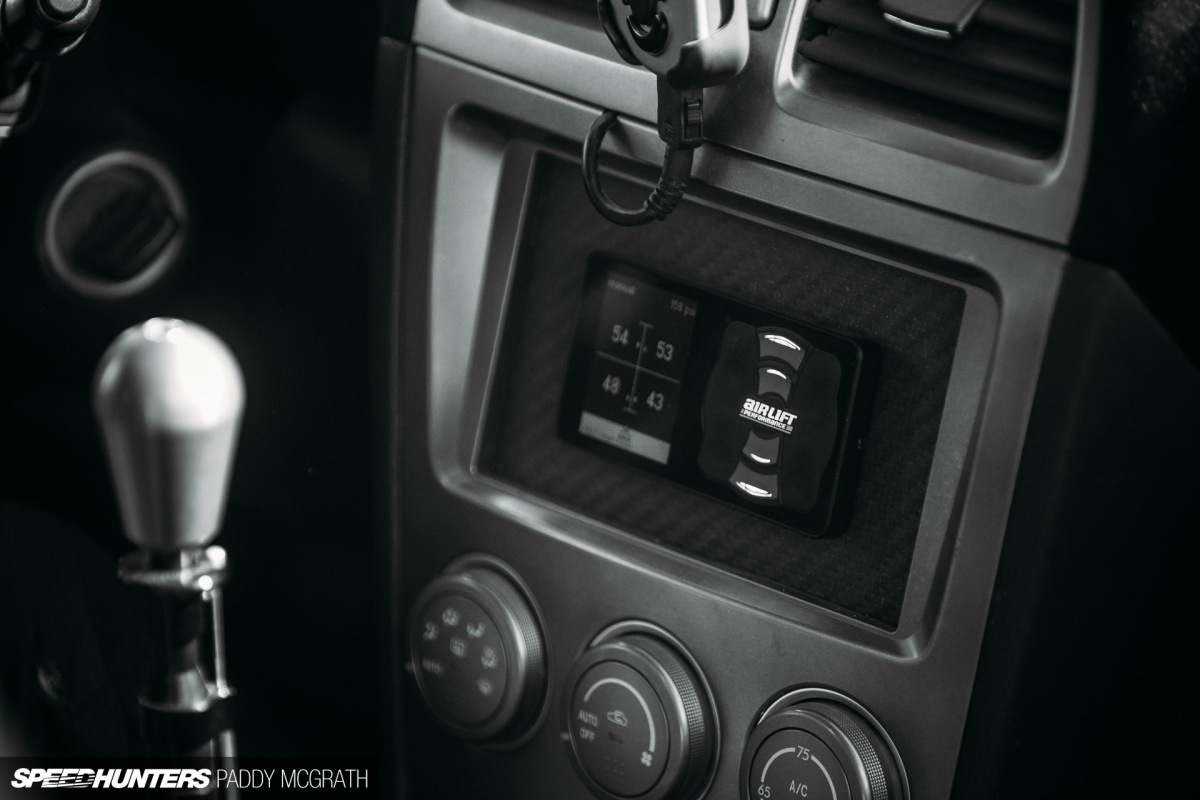 Cody isn't the first to race on air suspension – far from it in fact. Air suspension in motorsport can be traced back to the 1950s. He his a rare sort in today's motorsport world, though. Air Lift Performance themselves, while fully confident in their product, will say that a coilover system is perfect for a vehicle that doesn't require on-the-fly height adjustability, such as a track car.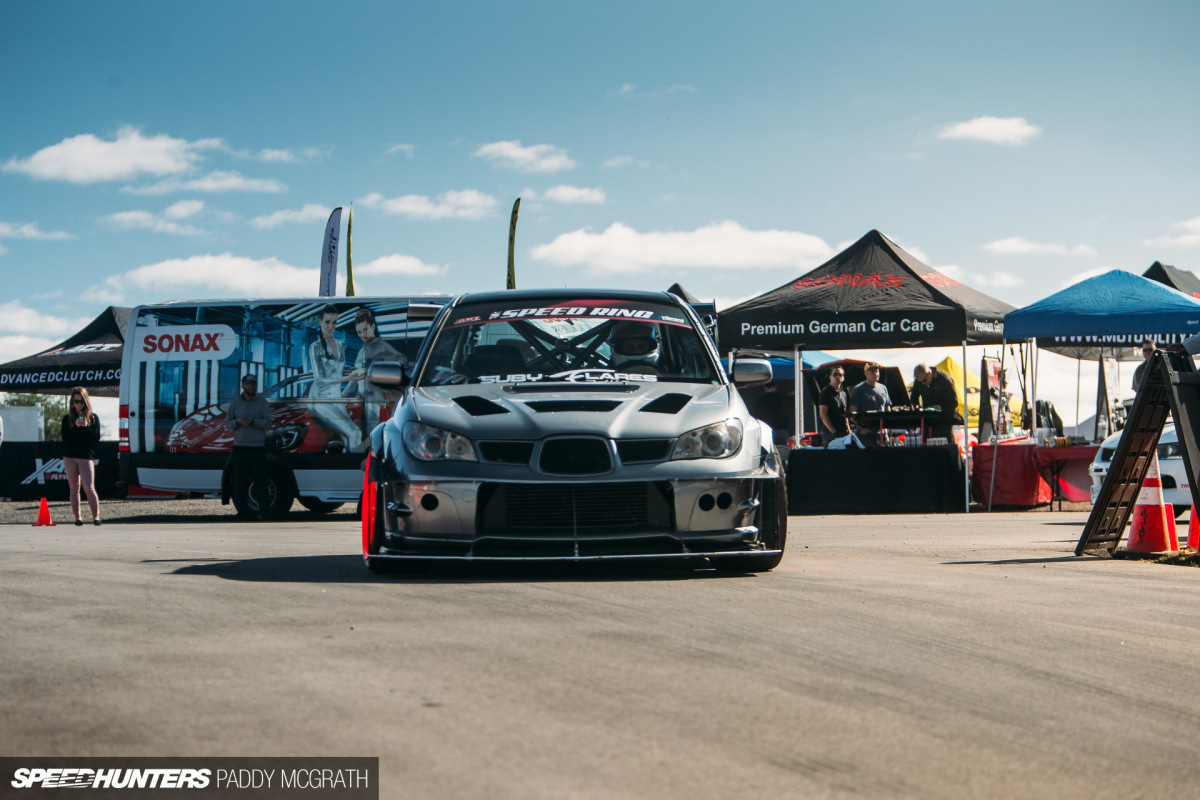 This makes what Cody has achieved all the more fascinating. When he first started he ran Air Lift Performance's V2 system, but last year upgraded to their new 3H system, The kit he runs on his car is off-the-shelf, too. There's no special treatment or secret componentry involved.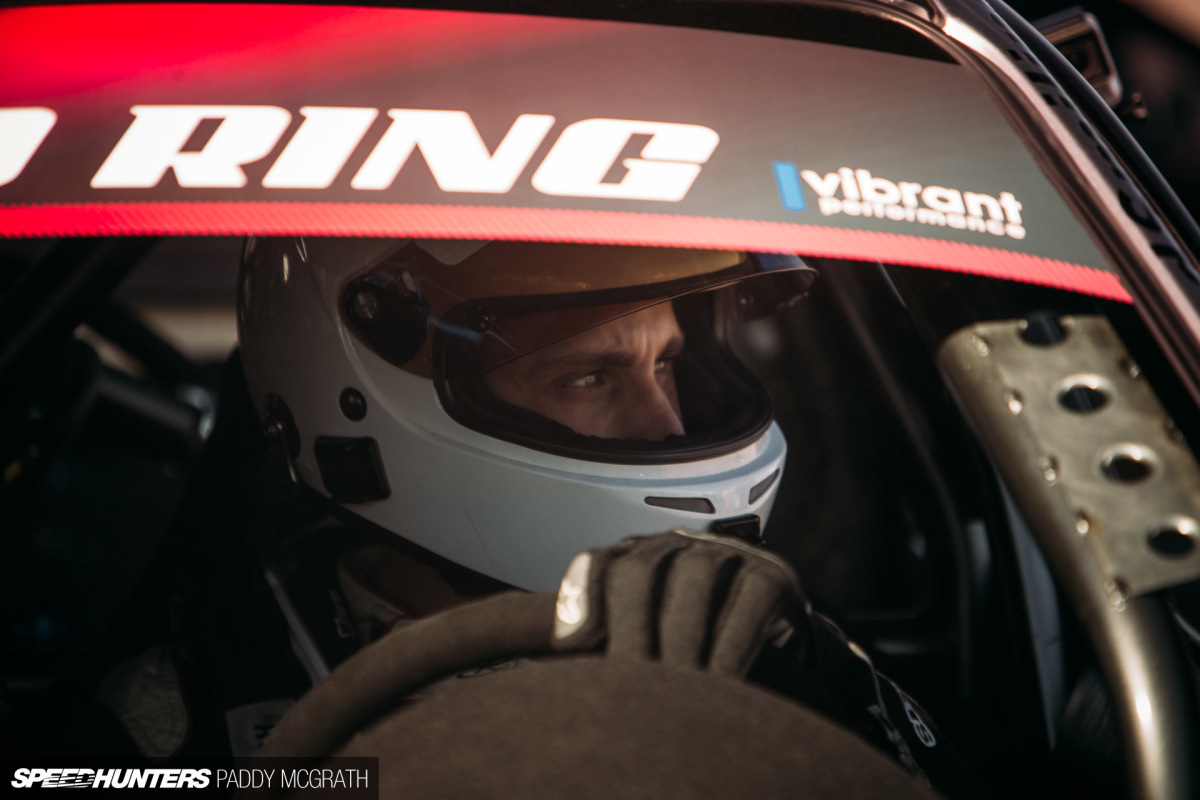 This was what I found most interesting; it's one thing to utilise air to achieve maximum low or the perfect wheel fitment, but it's another to set it up for performance. While a GTI and STI aren't exactly comparable, it did show me that I'm at least on the right track with regards to pressures in relation to damping settings, which is nice.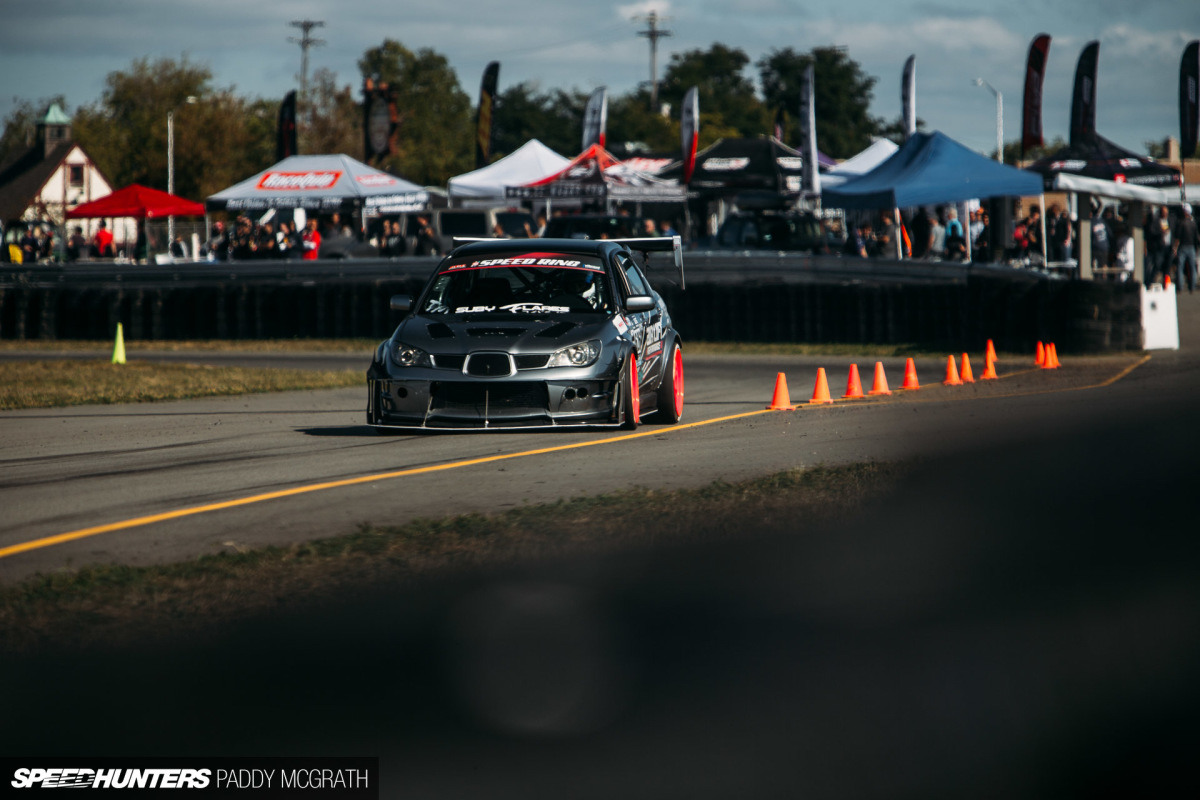 Watching the car on track for the first time – in person, anyways – there's absolutely no way you could tell how the car was sprung. Coupled with Cody's smooth, clean driving style, the car was fully composed during the morning practice sessions, although the tight course, with little run off, did prohibit him from pushing and taking chances.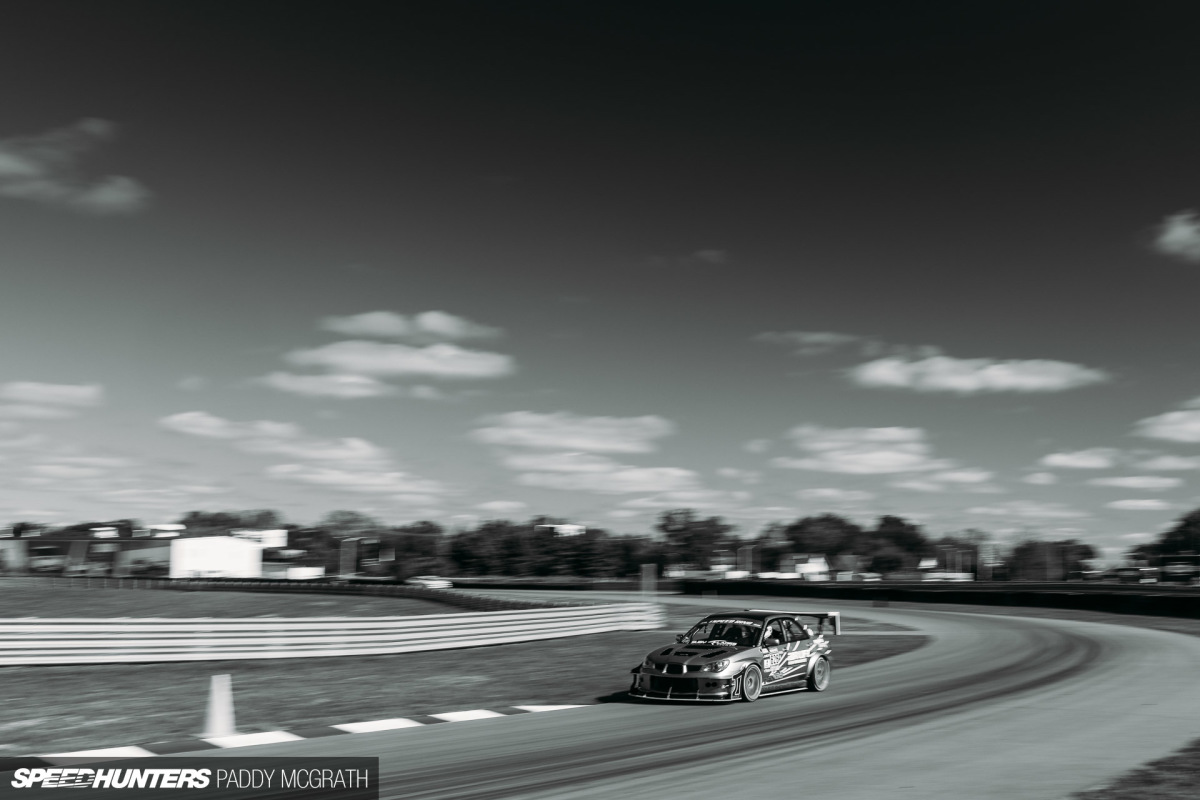 As such, it was a case of slowly adding speed throughout the course of the day. Competing in the Track Modified AWD class, he would share the circuit with RWD and FWD competitors, along with his direct opponents.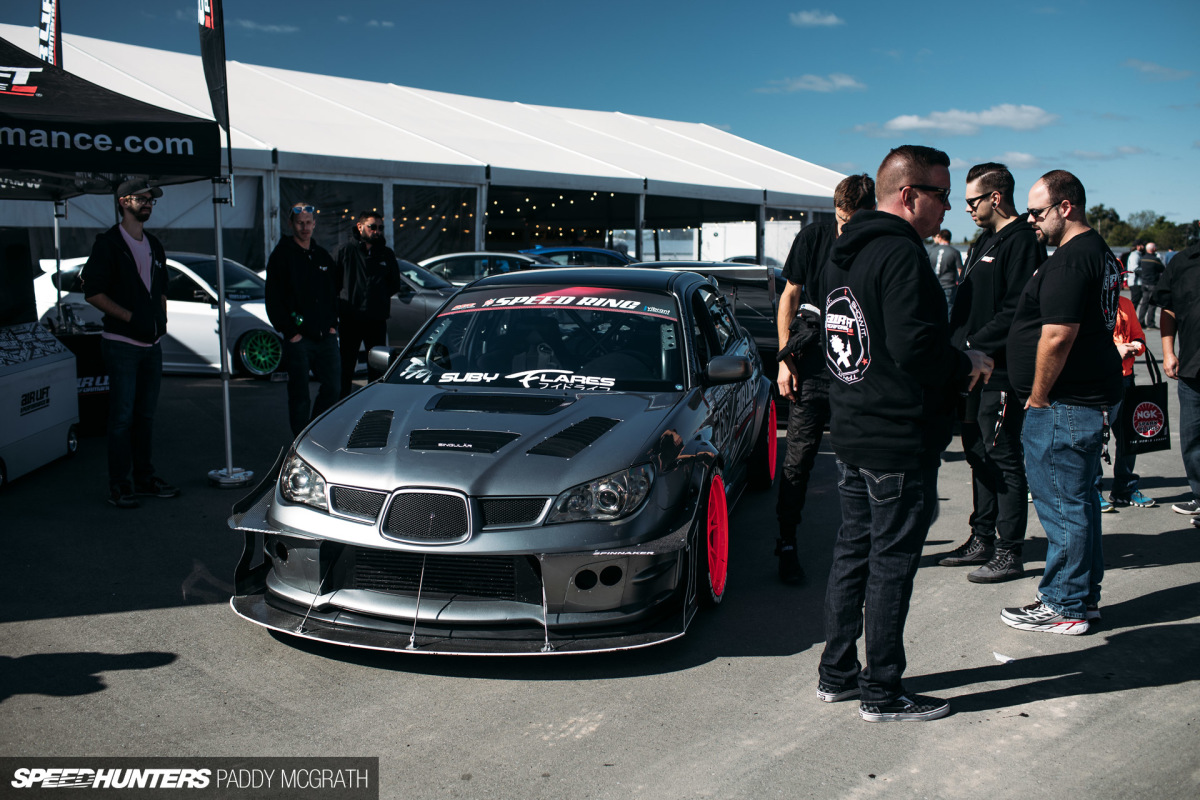 The only issue with spectating at any time attack event, is that unless you're in earshot of the PA system or have your own timing system, it's difficult to gauge just who is fastest. While the early sessions were reserved for practice only, the final two sessions were timed for competition purposes.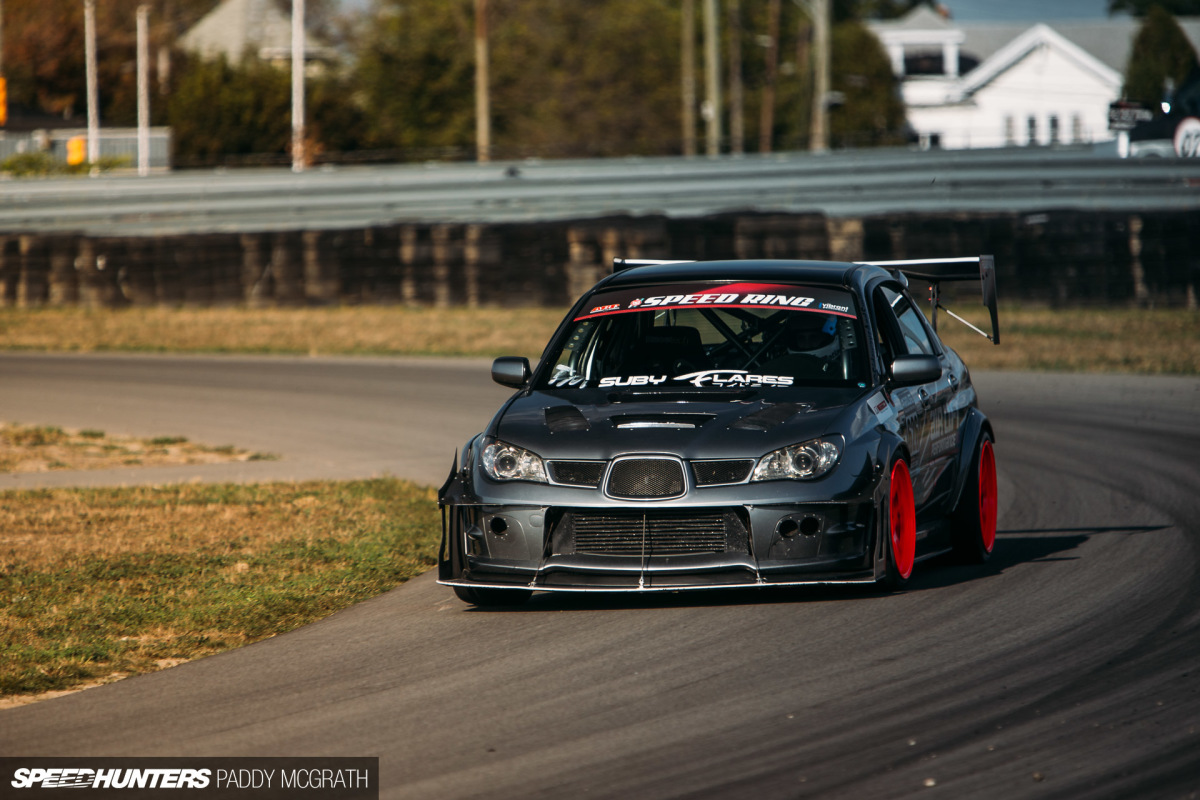 There is a visual increase in speed at this point of the day; the cars are visibly moving around more, using more of the course and generally looking much closer to the edge. On what would be his last flying lap of the day, Cody carried a huge amount of speed around the final corner and onto the short start/finish straight.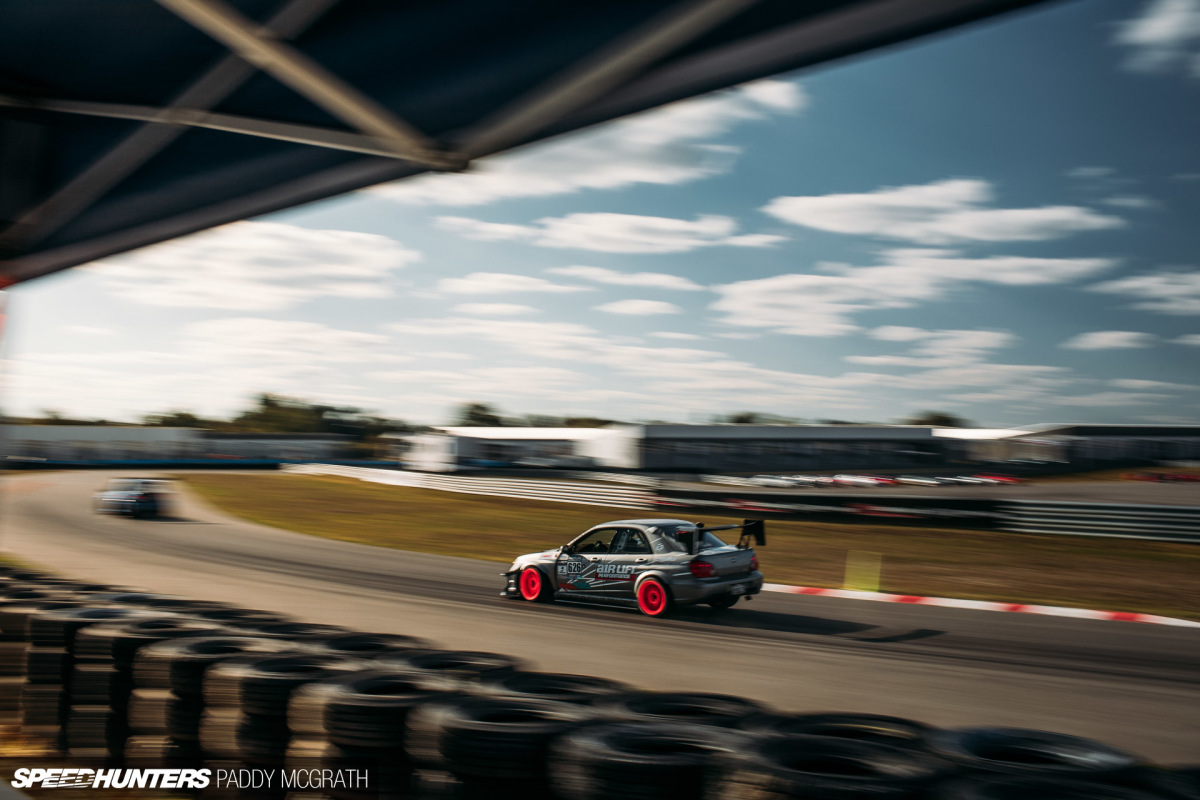 He ran wide, collecting the cones which lined the edge of the course where the pit lane joined the track. It was going to take a miracle to pull the car up in time for the sharp, almost square, first right-hander. That miracle didn't come.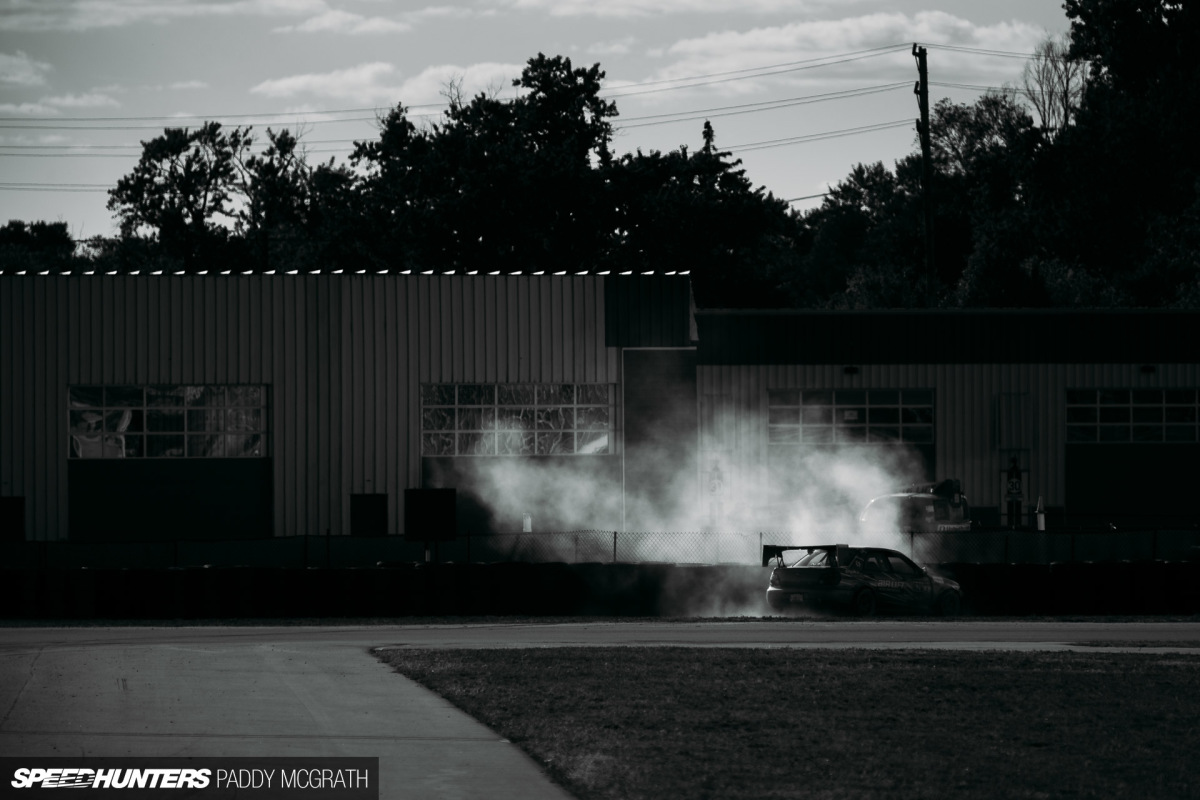 There wasn't a lock up, but a short trip across the even shorter gravel trap and a gentle kiss into the tyres, before the car came to a halt in a cloud of dust. There was a brief moment of silence before the STI reversed back out onto the track and carefully made its way back to the pits.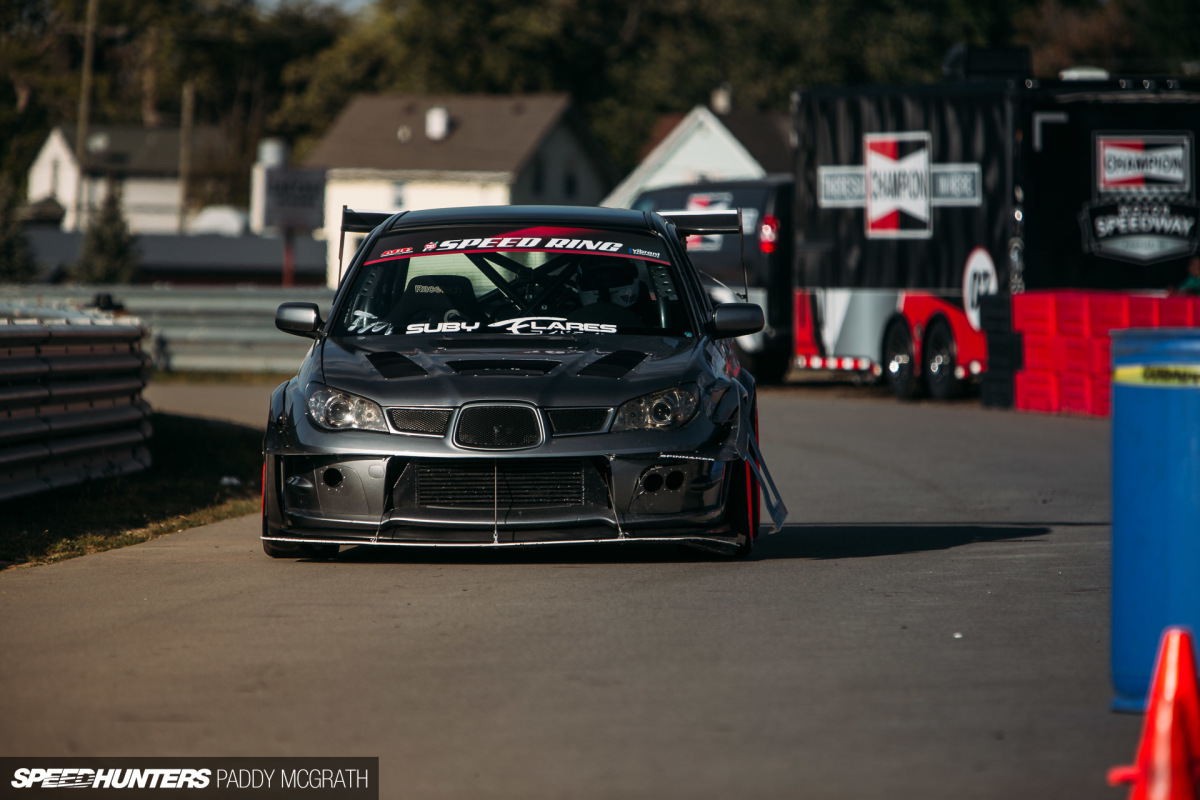 Fortunately, damage was mostly cosmetic, but the mistake potentially cost the class win. When the session eventually saw the chequered flag, Cody would have done enough to take second in his class, behind the Impreza of Richard Gross.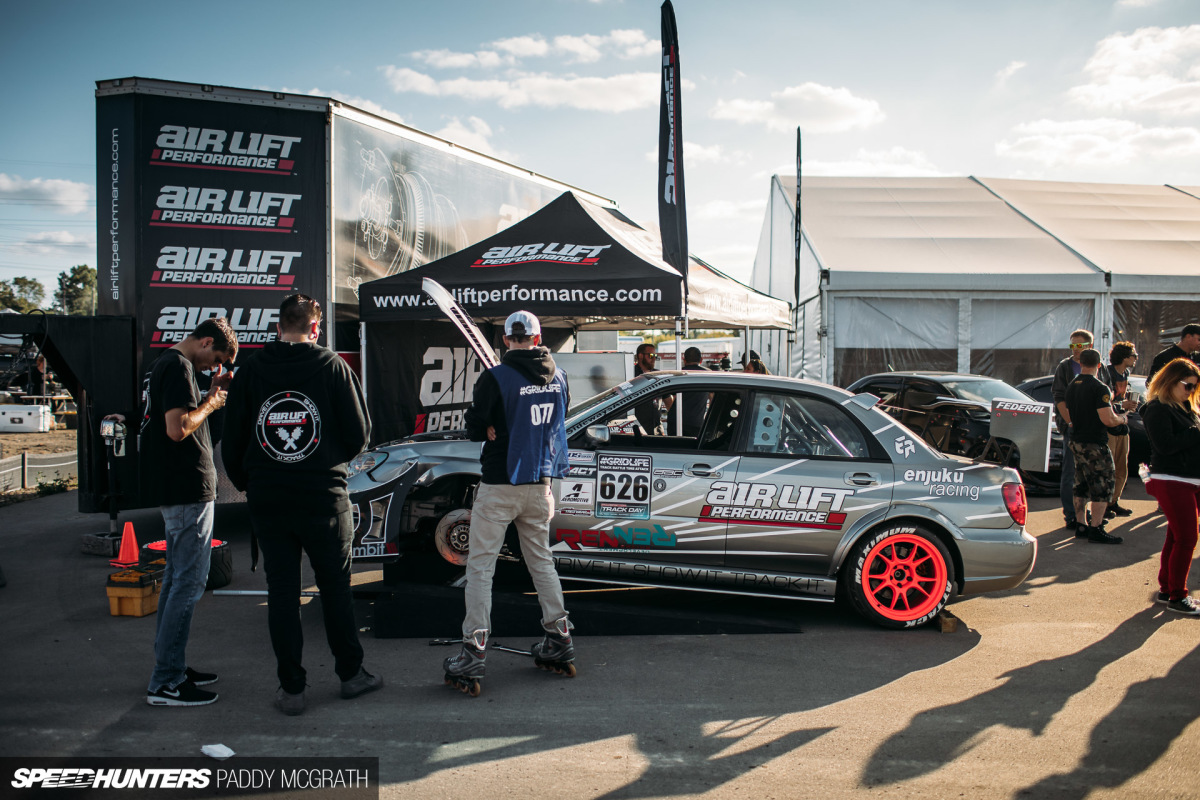 I immediately got the impression the day before that Cody takes a lot of pride in his car, from its preparation to its care during the event. I was curious to see his response in the aftermath to what was a relatively small off. There were some smiles, once it was apparent that no major damage was done, before he immediately started into making the requisite repairs.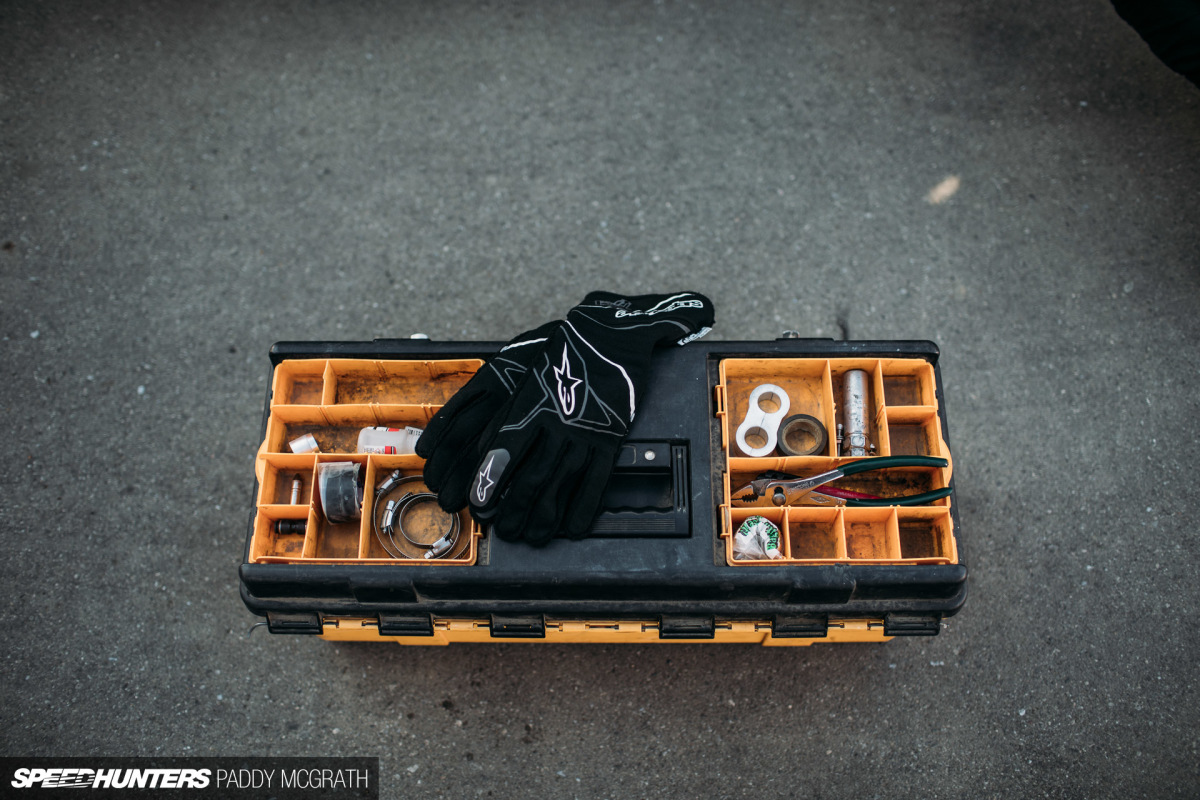 Again, it was apparent that he's more than used to dealing with issues by himself. There's no team of mechanics to take care of it while he goes back to the hotel. Although the Air Lift Performance crew were always on hand to help where they could.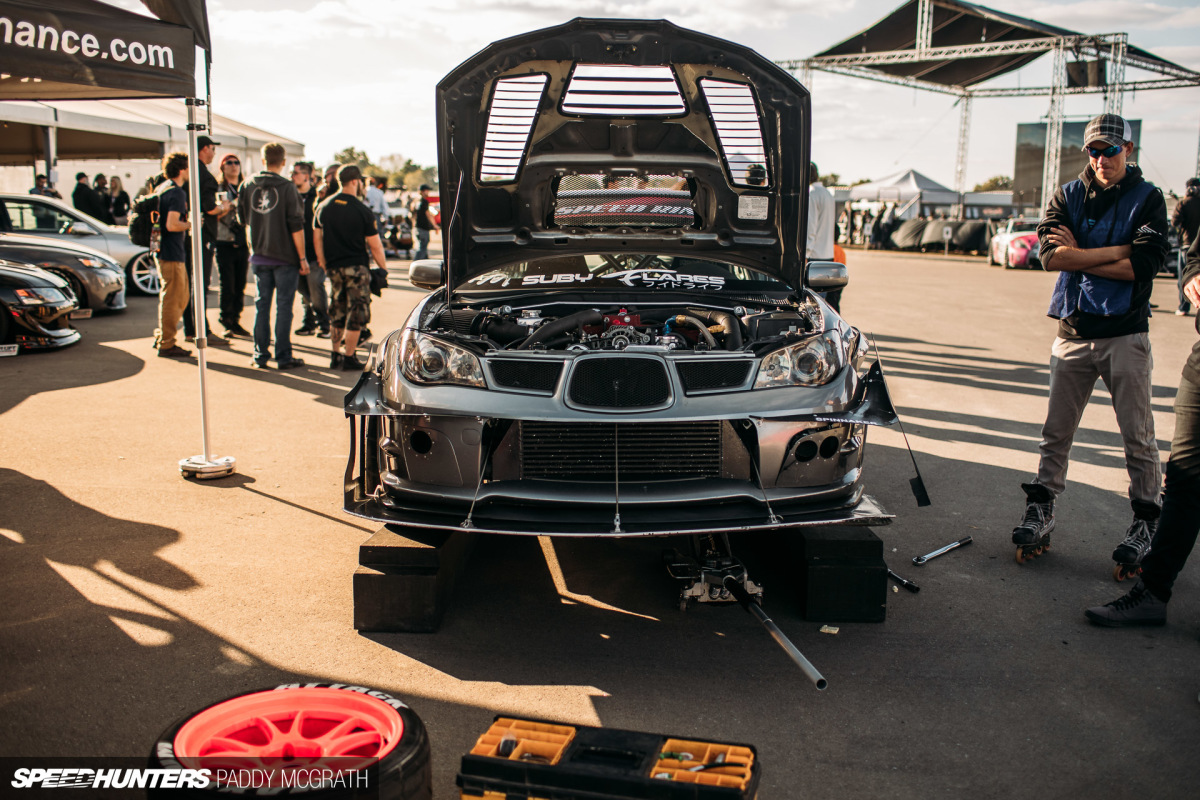 It wasn't the day that he had in mind, but it's the one he got. Still, there was one more day to go. Although the Sunday would see an unusual twist on the time attack format.
Master Stroke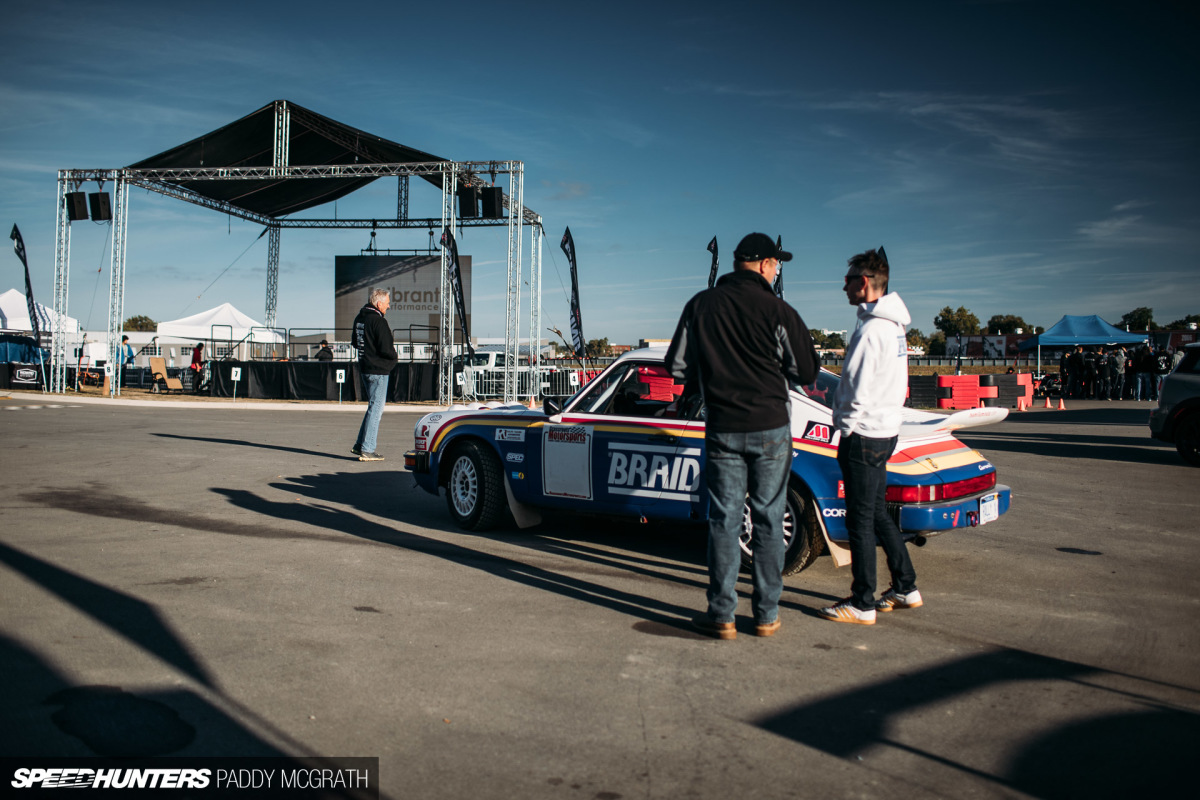 While the second and final day of Speed Ring started in a similar fashion to the first, it would be a very different event. Time attack is a great form of motorsport, but it's more often than not incredibly boring from a spectator standpoint.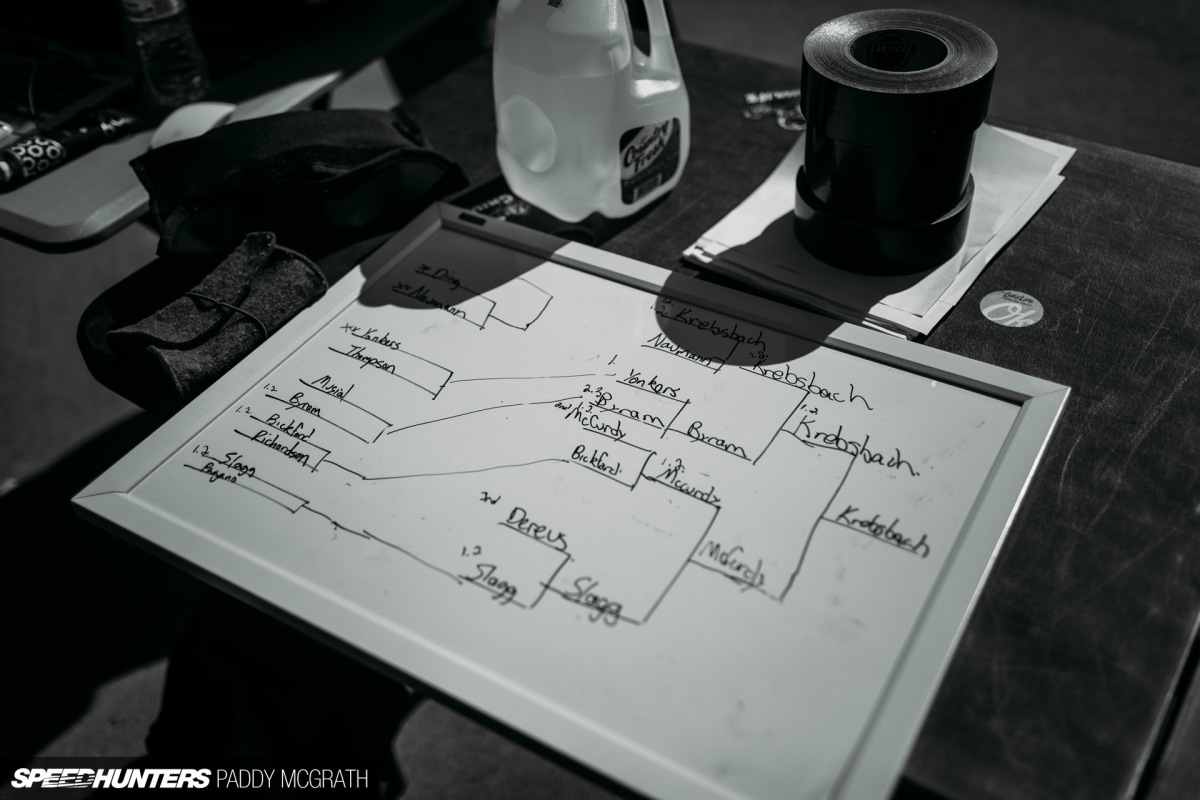 It comes back to what we spoke about previously, in that it's nigh on impossible to gauge who's fastest just from watching trackside. Well, as it happens, Speed Ring have an idea about that: Touge-style time attack.
For this portion of the event, the FWD, RWD and AWD elements of each primary class would be removed. Using the competitors times from the previous day, a bracket system was built for each of the Street Modified, Track Modified and Unlimited classes. This is going exactly where you think it is, and it's brilliant.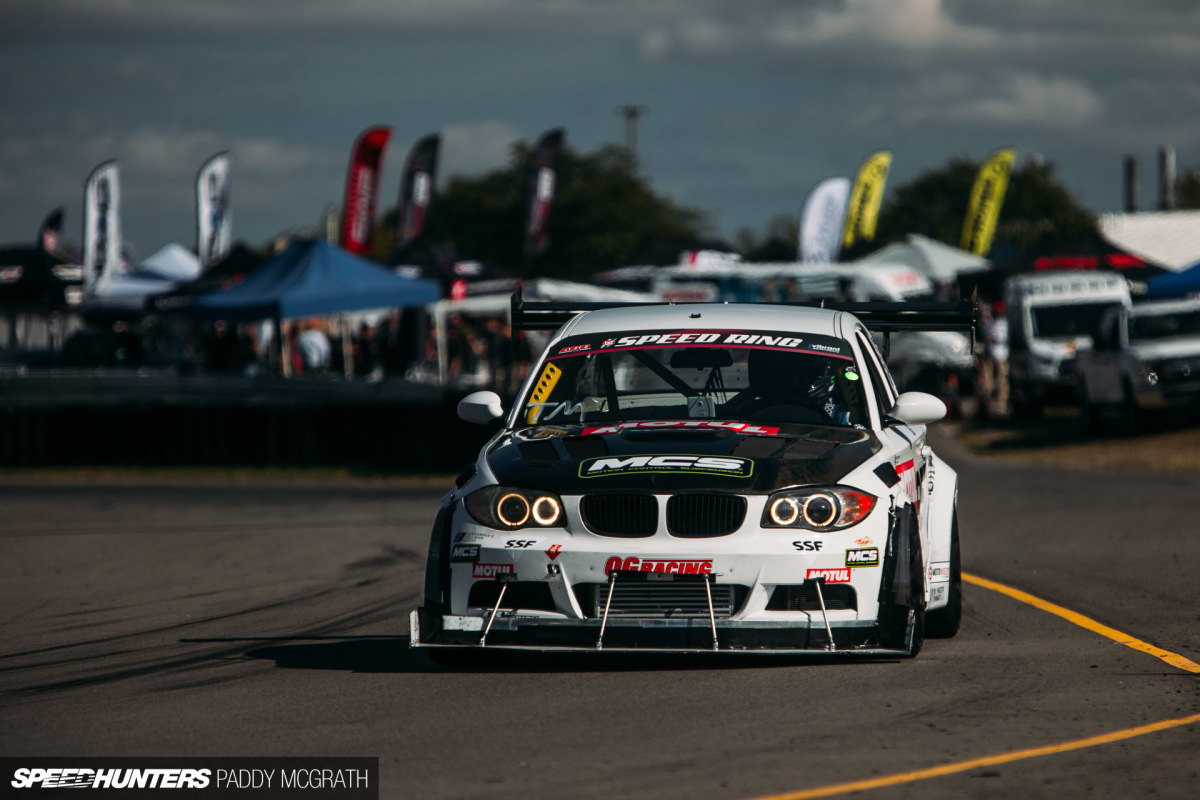 With each pair of cars ready to go, they leave the pits for an out lap, followed by a flying lap by the lead car being chased by his or her opponent. Overtaking is forbidden, and four wheels off course is an automatic disqualification. With the first flying and timed lap completed, the cars slow for another lap, swap positions and then attack again once they cross the starting line. Basically touge rules.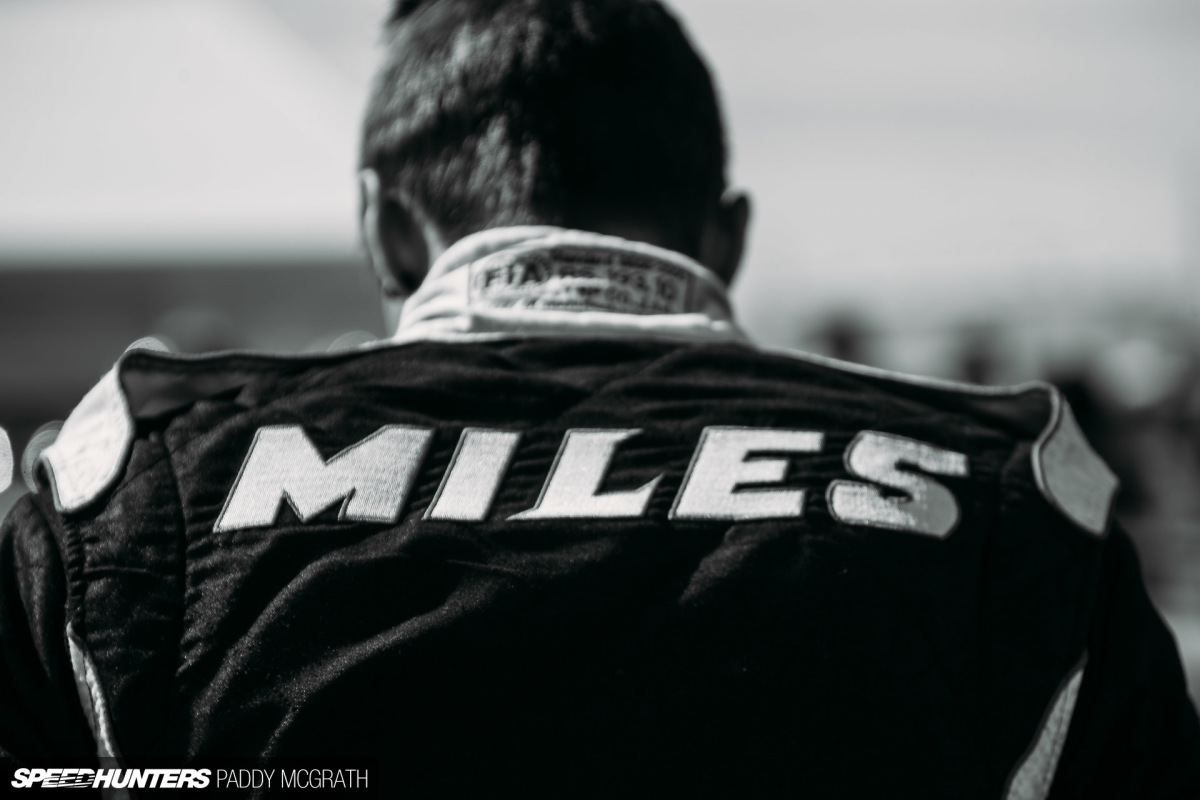 The chase car has no obligation to stay within a certain distance of the lead car; they can absolutely harass the lead car around the course, applying maximum pressure. With both runs completed, the driver with the overall fastest combined time goes through to the next stage of battles. Think drifting, but time attack.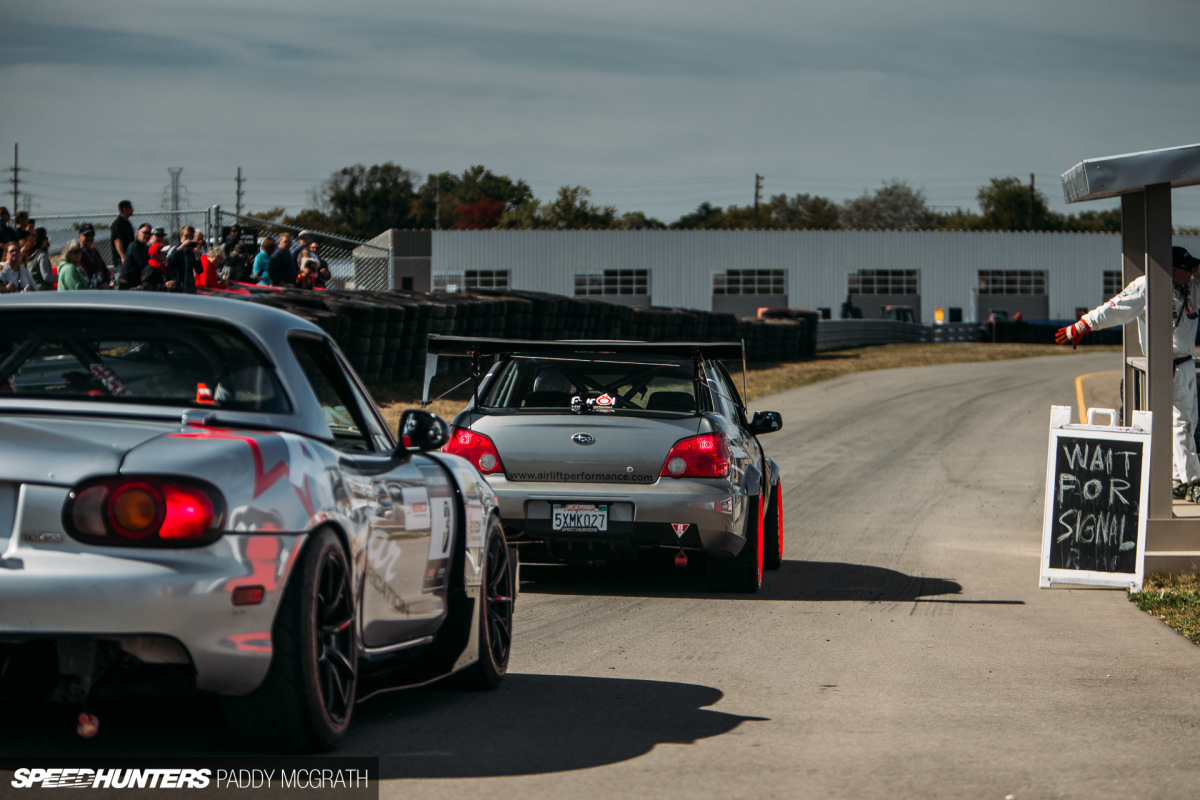 It's simple, but it's completely changed how I view time attack. Cody's first opponent would be Darby Barber and her silver Miata. There was a significant time distance between the two in the previous day's sessions, and it translated into the touge competition, too. It was looking comfortable for Cody, and his advance to the next stage was cemented when the silver Miata spun at turn one and went deep into the gravel.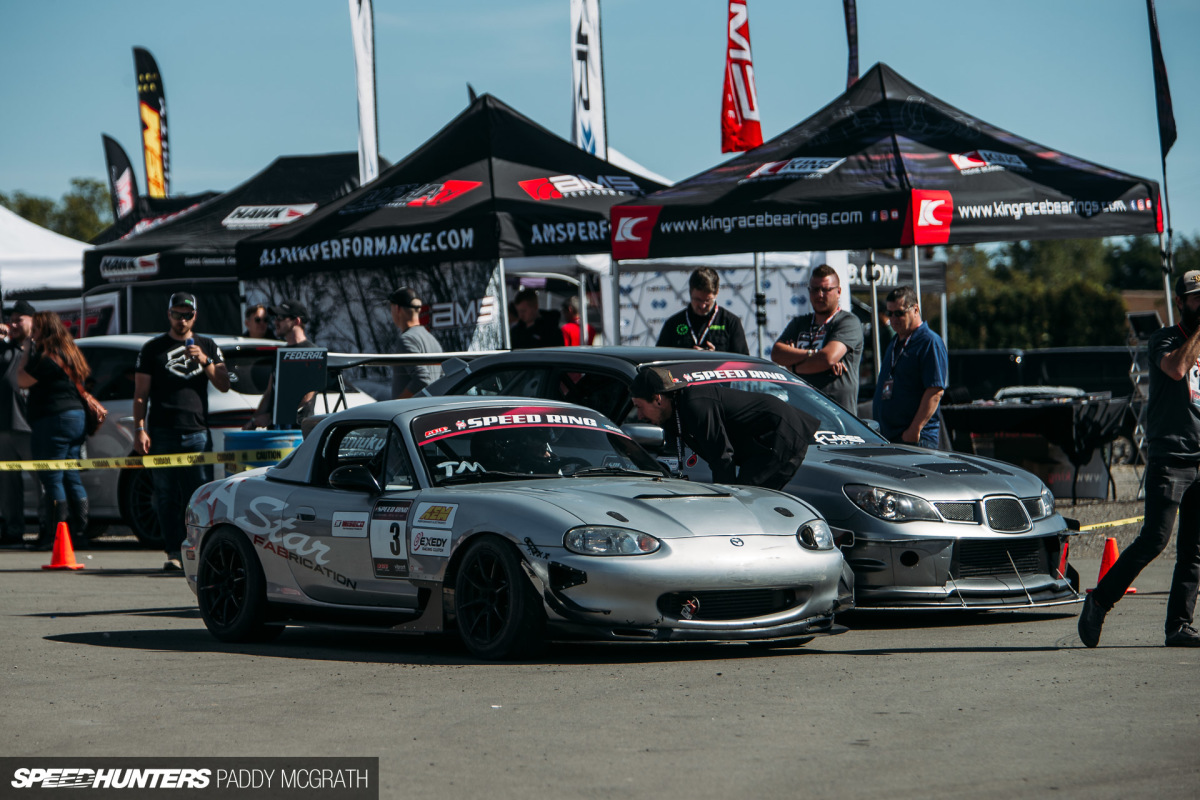 What makes things even more interesting is that this was both drivers' first time on track on Sunday. There's no practice session, just a fast warm-up out lap. It's also a seriously quick-fire event. With the Miata defeated, Cody was directed back to the grid to await his next opponent. I believe it was the first time they had ever tried this format, so it was impressive how smoothly it went.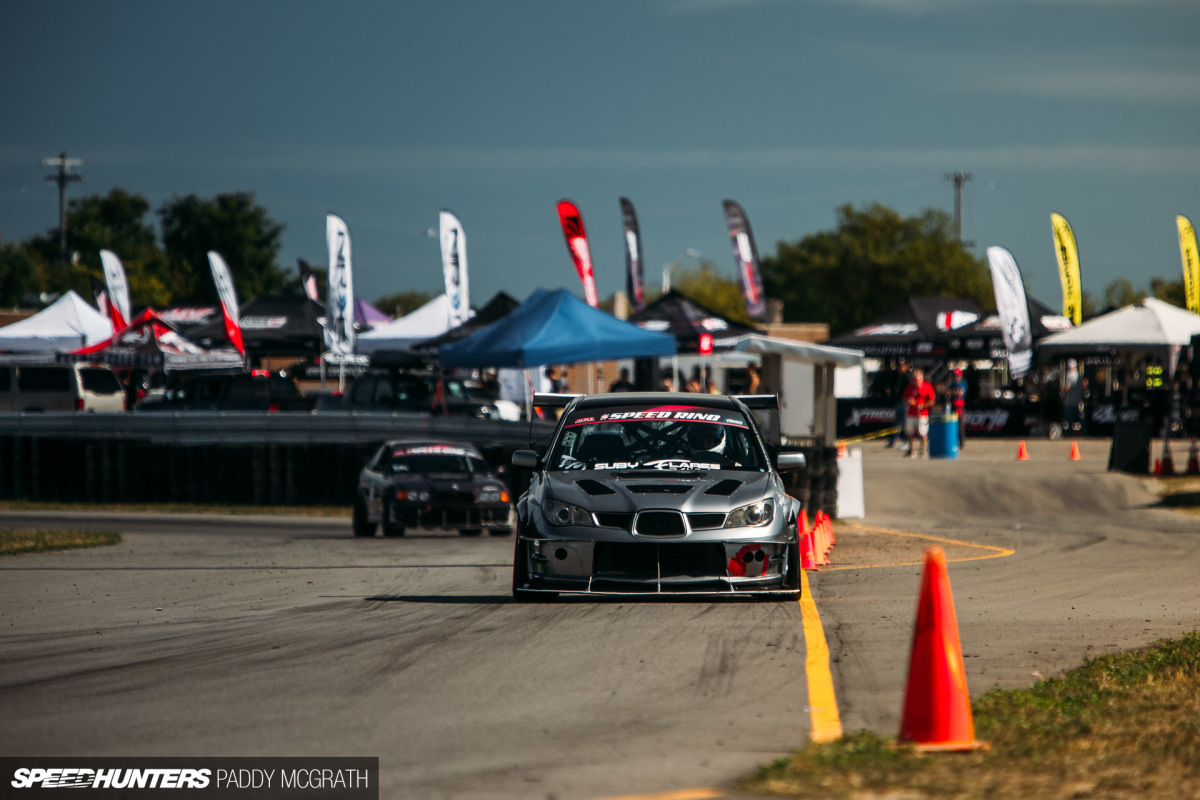 His next opponent was the unconventional LS-powered BMW E36 of Bartosz Orlowski. This was a much closer matching, which showed on-track as they chased each other which much closer proximity.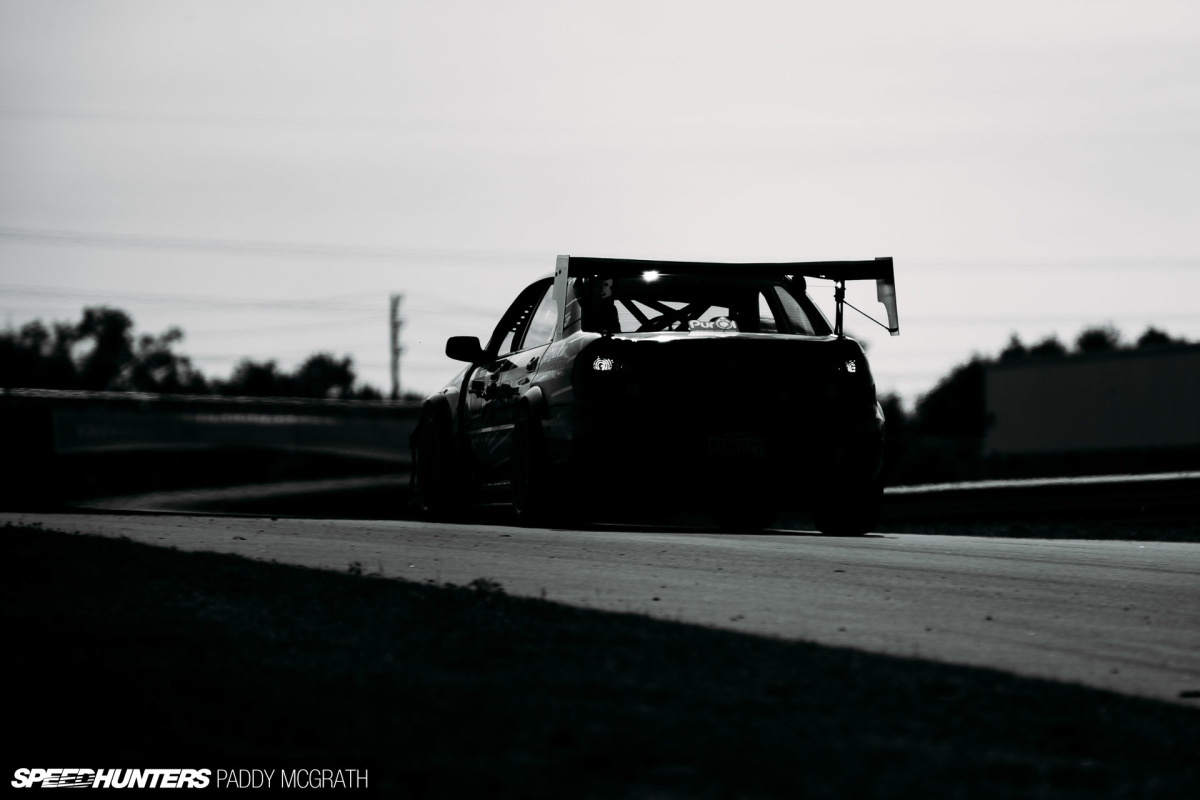 With both hot laps completed, they returned to the pits to discover who the victor was. It would be Cody's second win of the day, and he went straight into the semi-finals where he would face the previous day's Track Modified AWD victor, Richard Grossi's Impreza.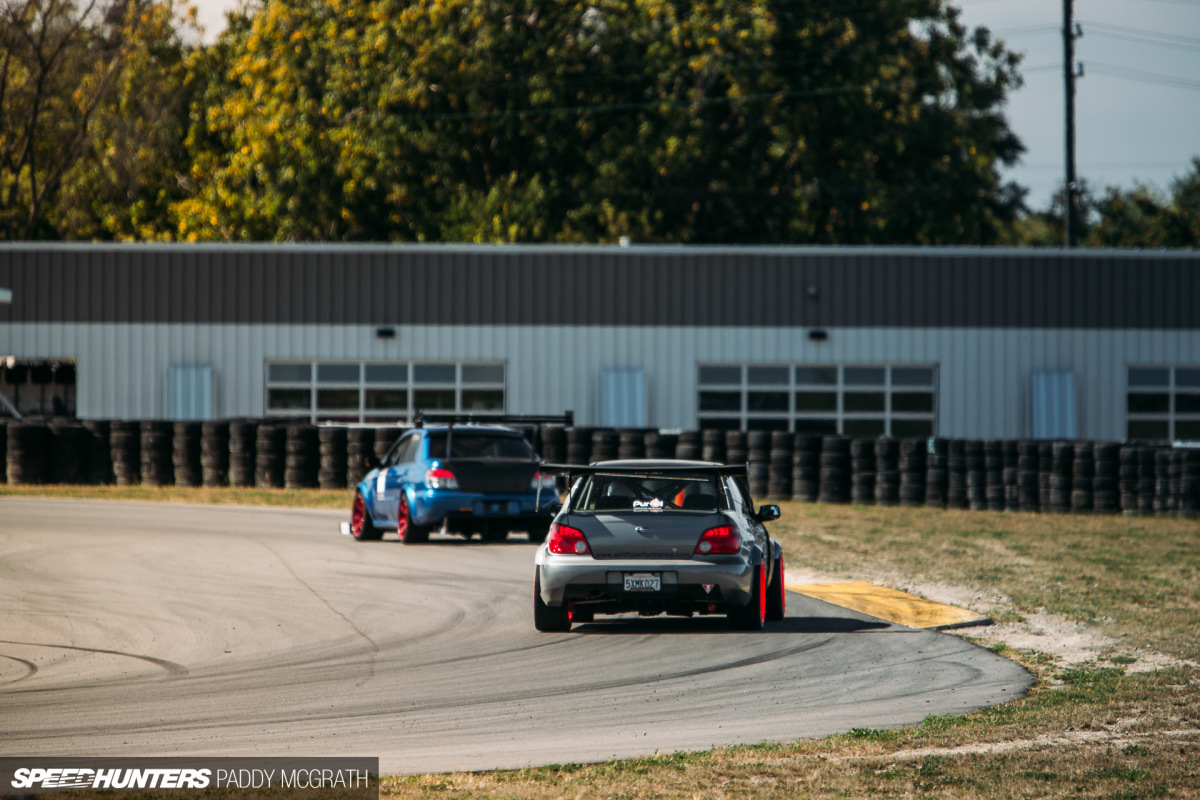 With fewer cars remaining, the pace of the event reaches its peak at this point. There's an incredibly short amount of time between heats, which only adds to the drama for the spectators, and the pressure for the drivers.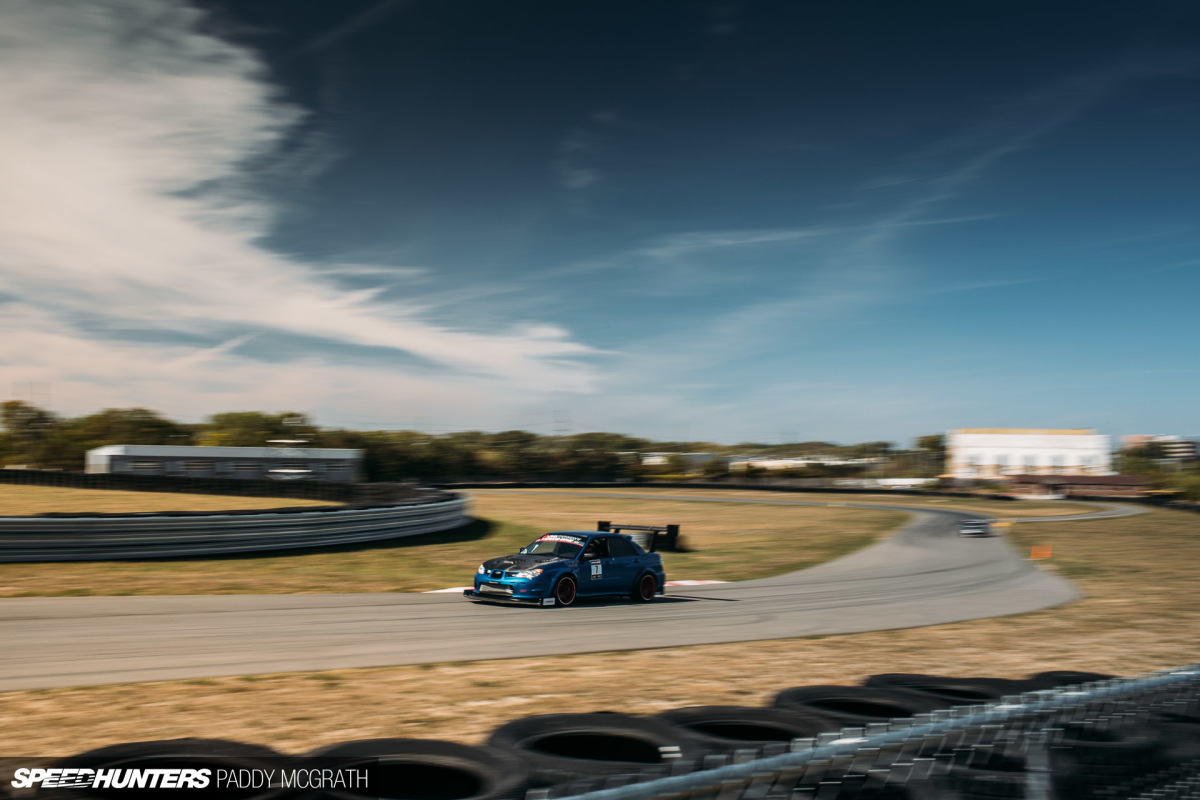 By Cody's own admission, his laps were scrappy which gave his opponent a narrow victory. Still, it was another trip to the podium for him, his second in two days. Ultimately, the blue Impreza would take the Track Modified outright win for the second day running.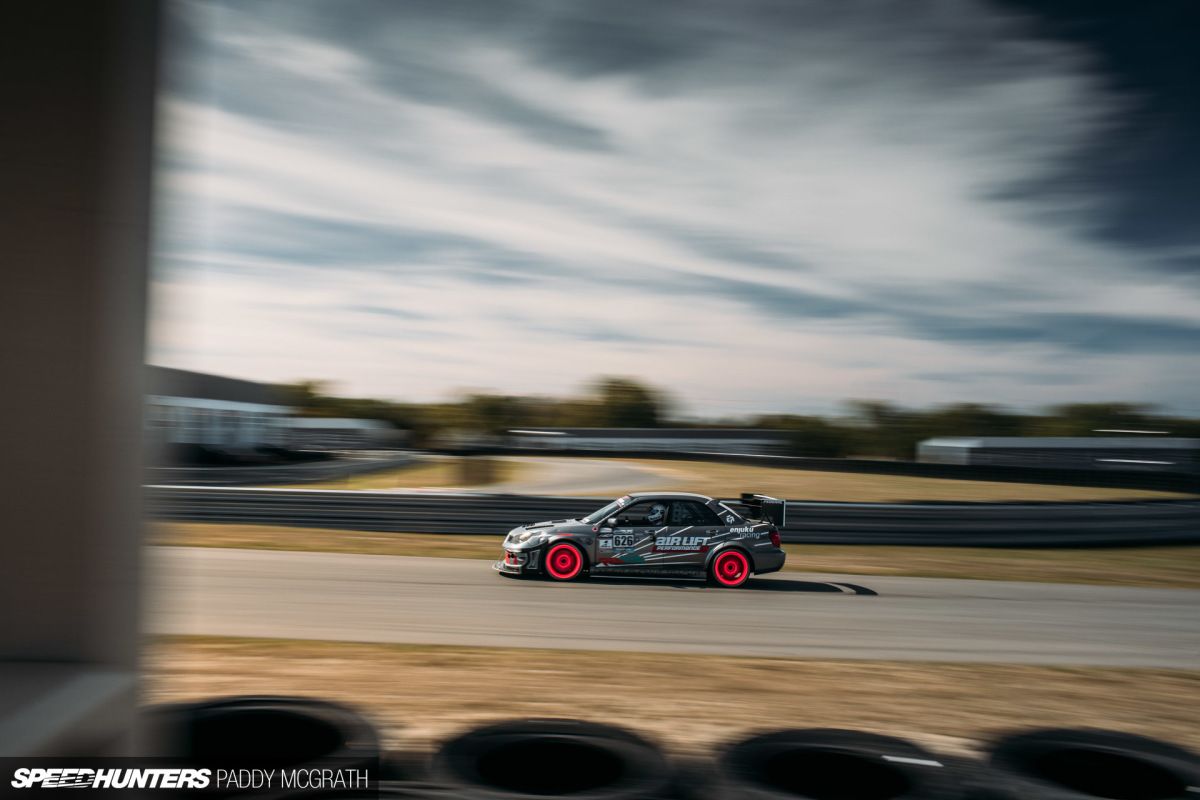 You learn a lot about someone when they lose, far more than when they win. Cody's reaction to his weekend was exactly the same as other succesful drivers that I know and follow. Yes, he was disappointed. I wouldn't expect him not to be.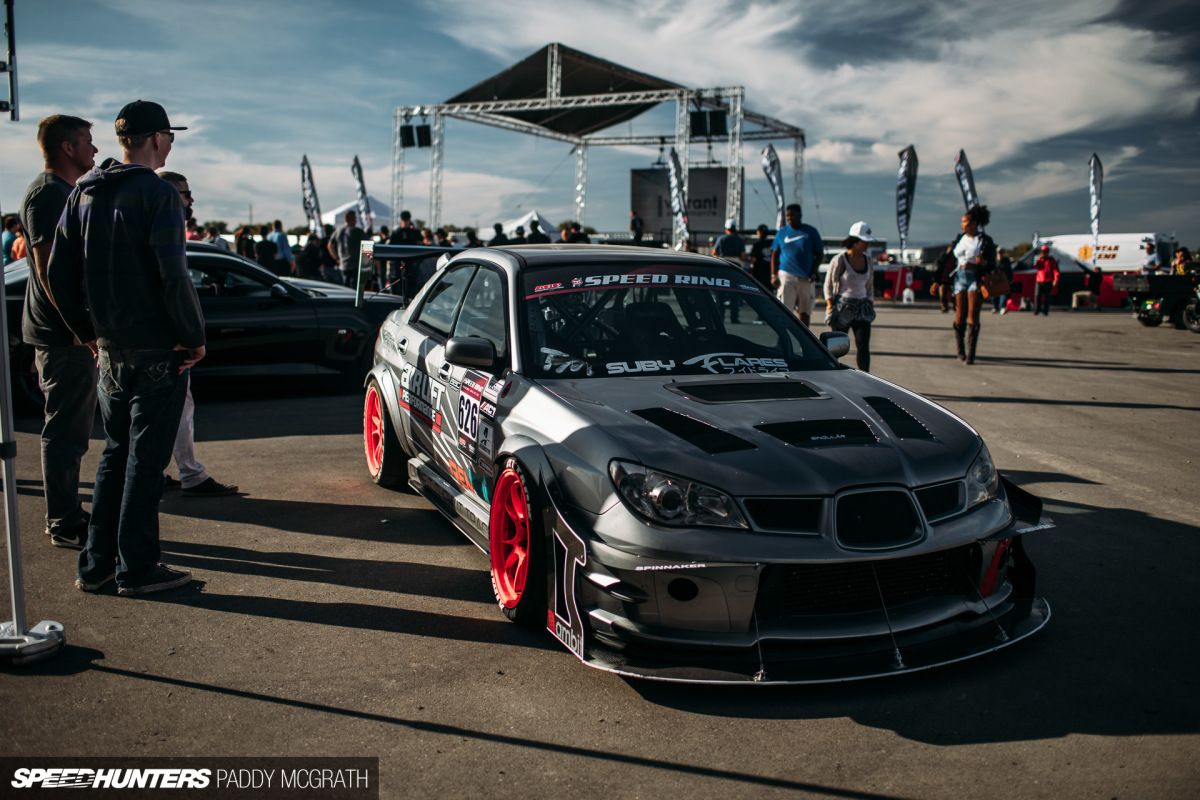 However, he was already hungry to get back to California and prepare his car for an upcoming event at Buttonwillow and improve upon his shortcomings in Detroit. The old adage of learning from your losses most certainly applies.
There was a small consolation for Cody, however. His fastest lap during the touge competition would have given him the victory during the previous day's competition.
Paddy McGrath
Instagram: pmcgphotos
Twitter: pmcgphotos
[email protected]
Air Lift Performance on Speedhunters
Cutting Room Floor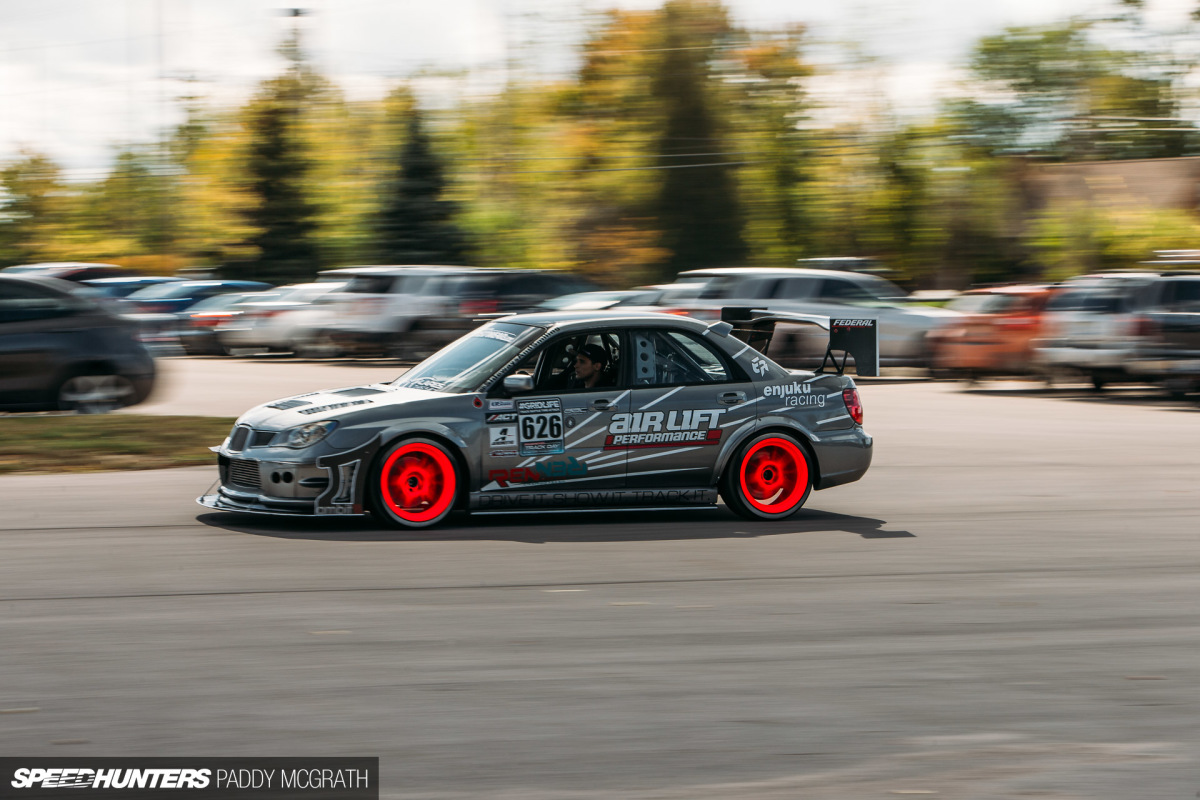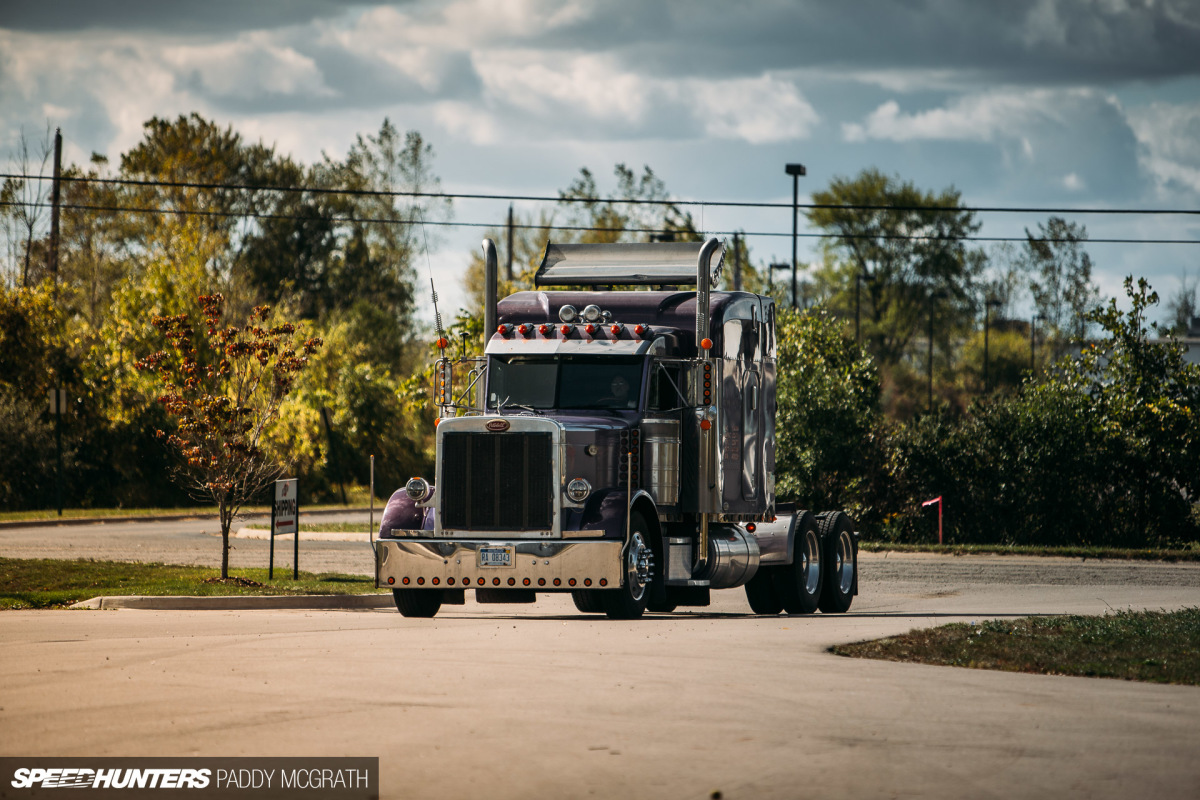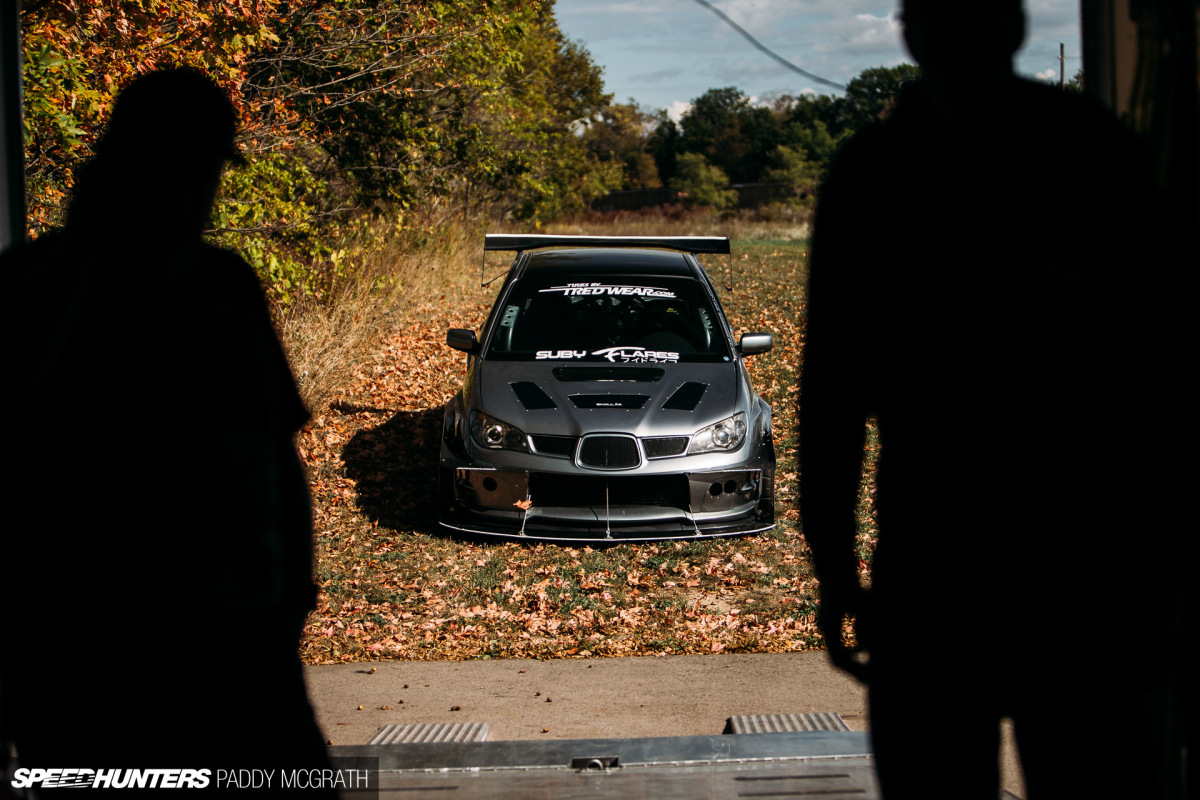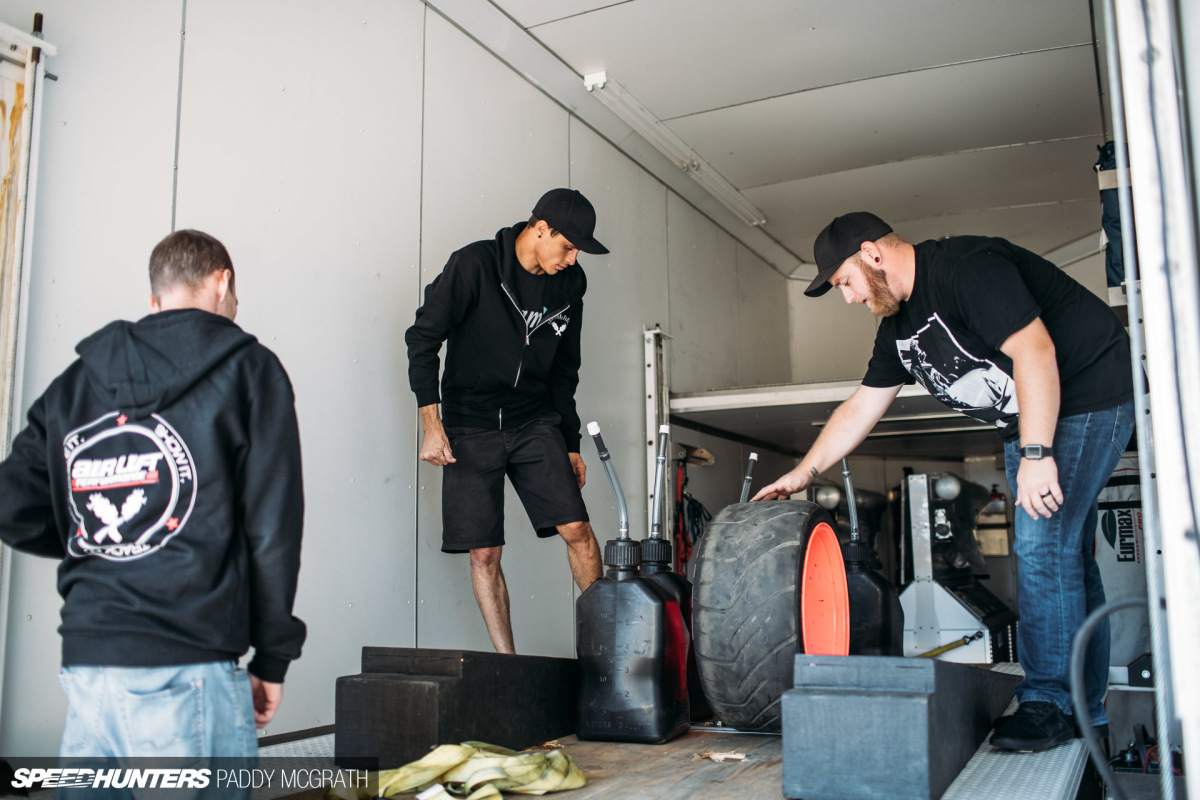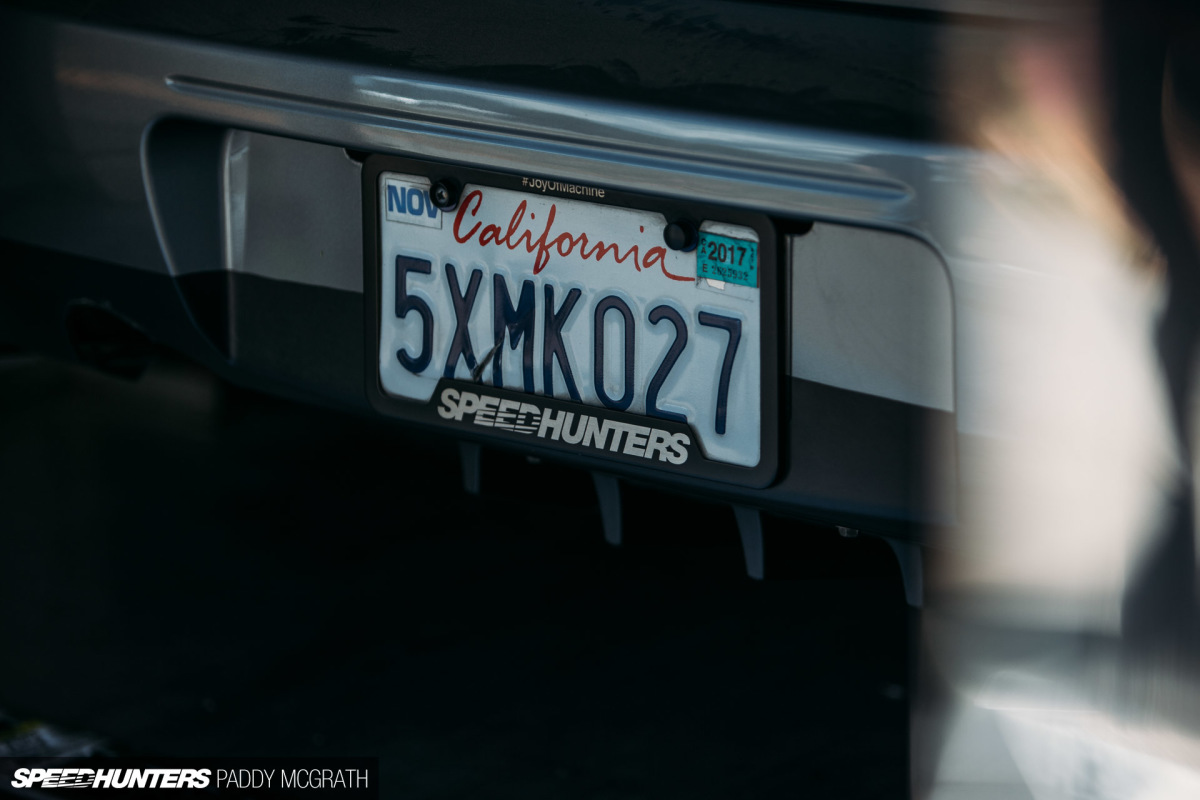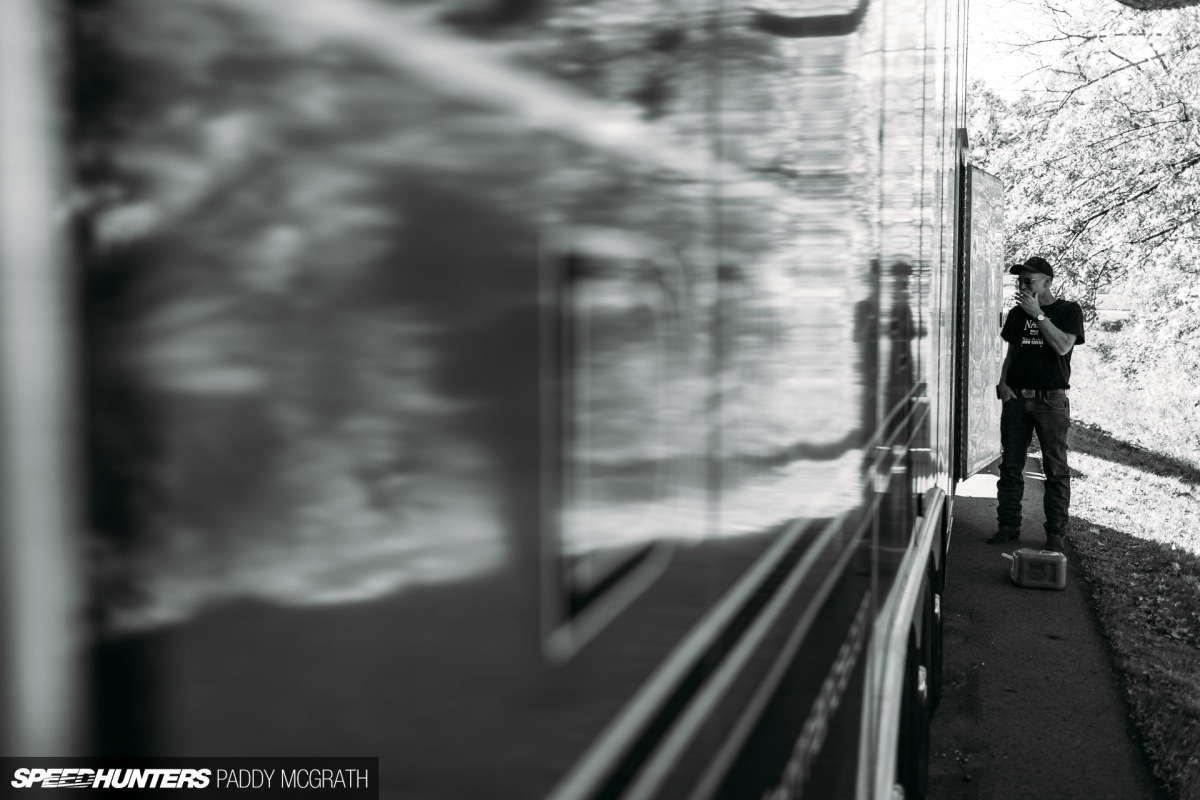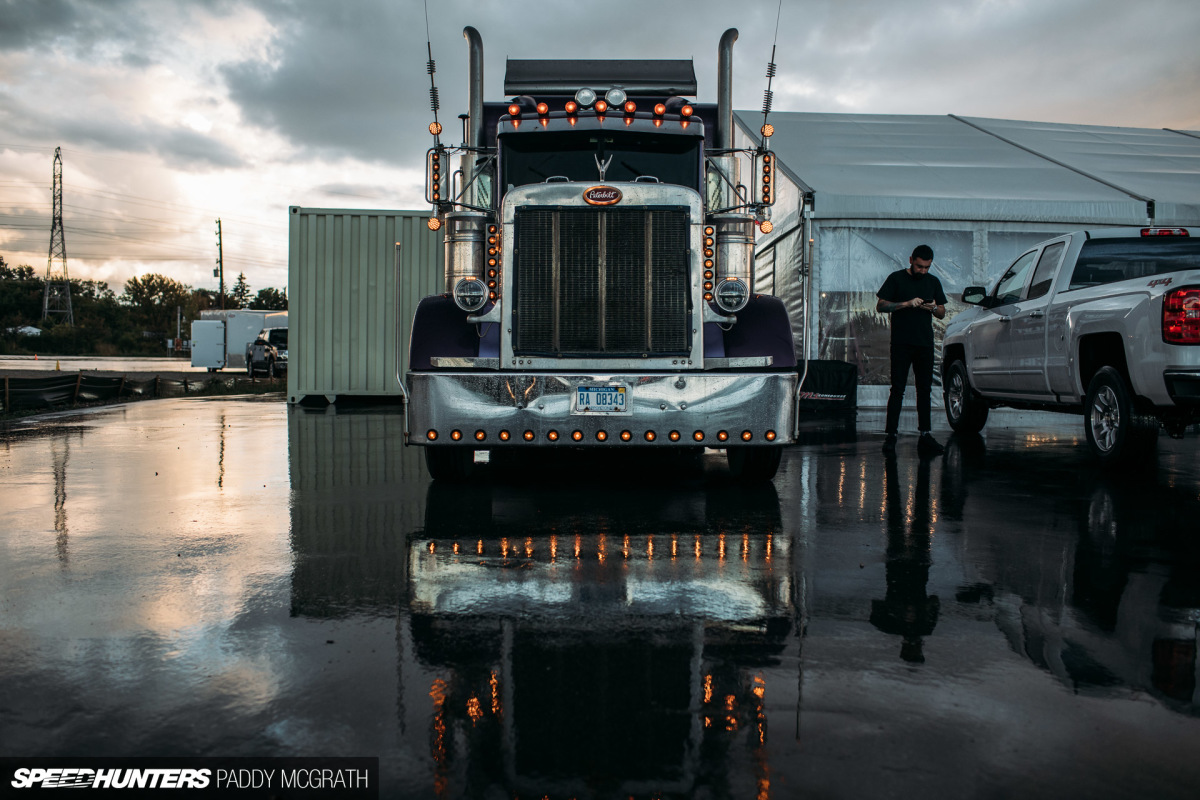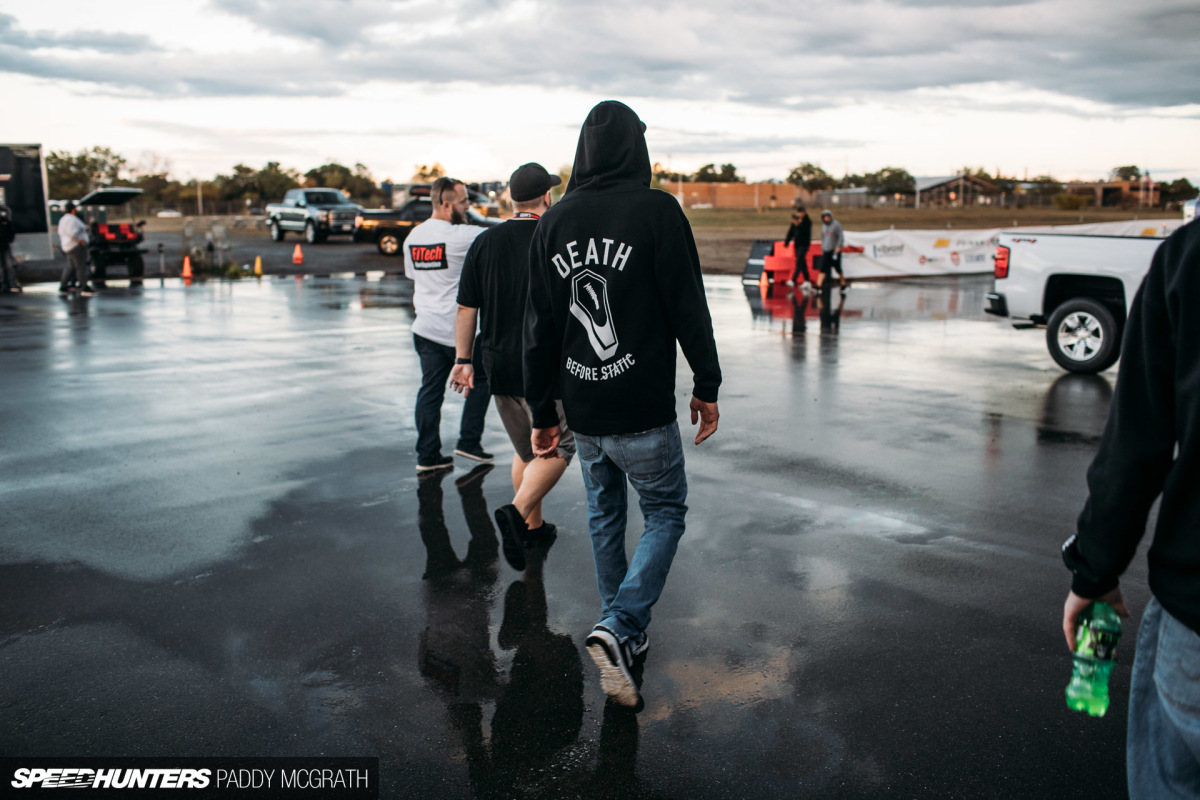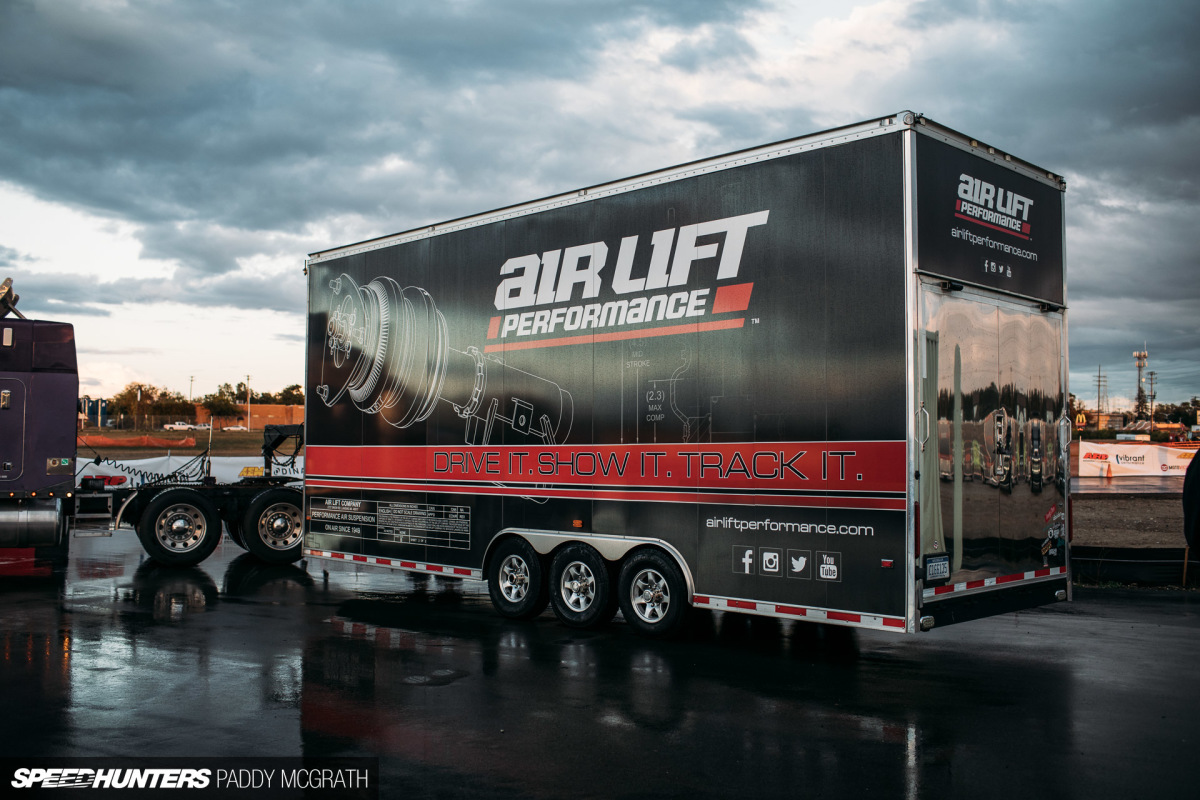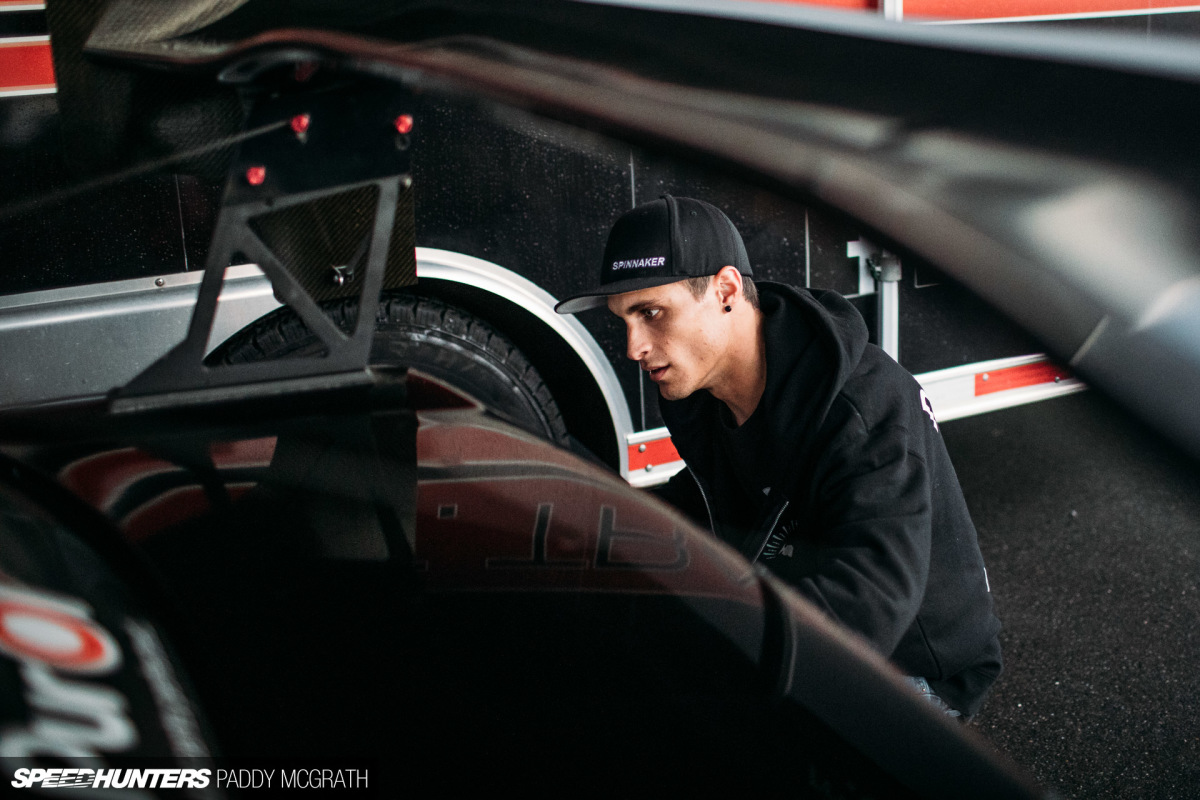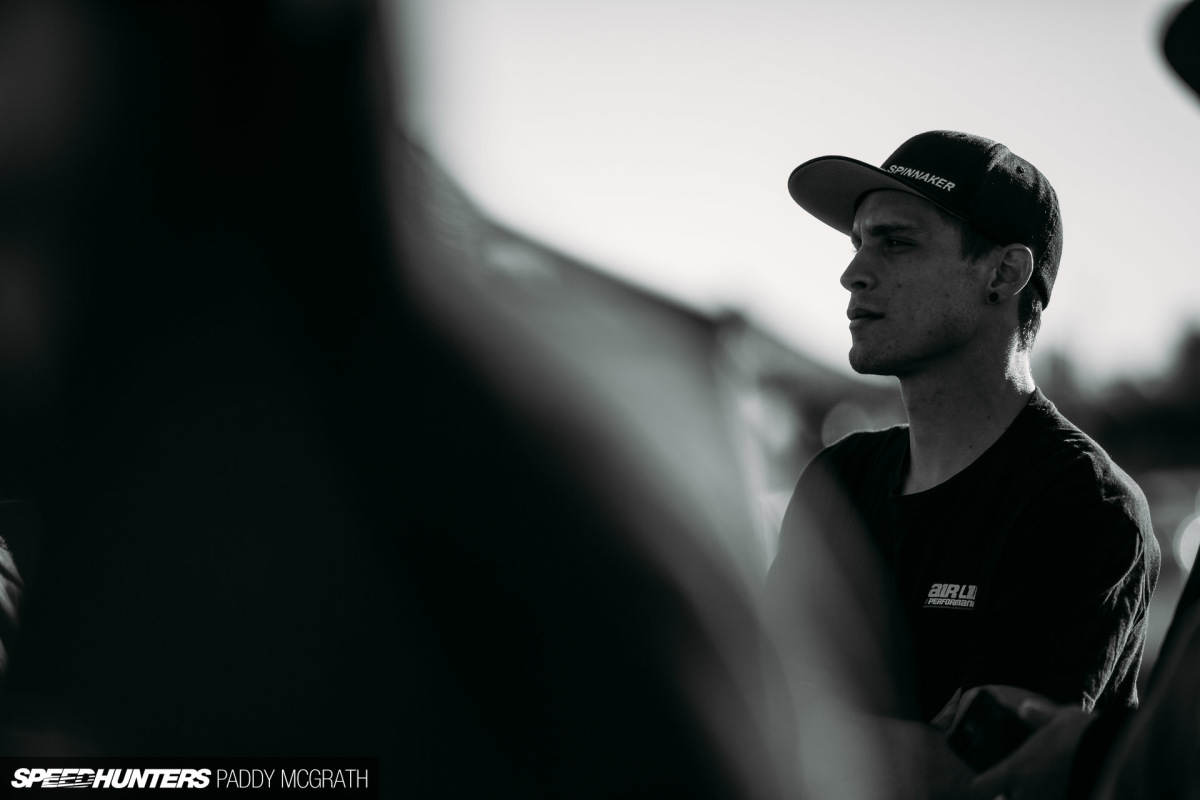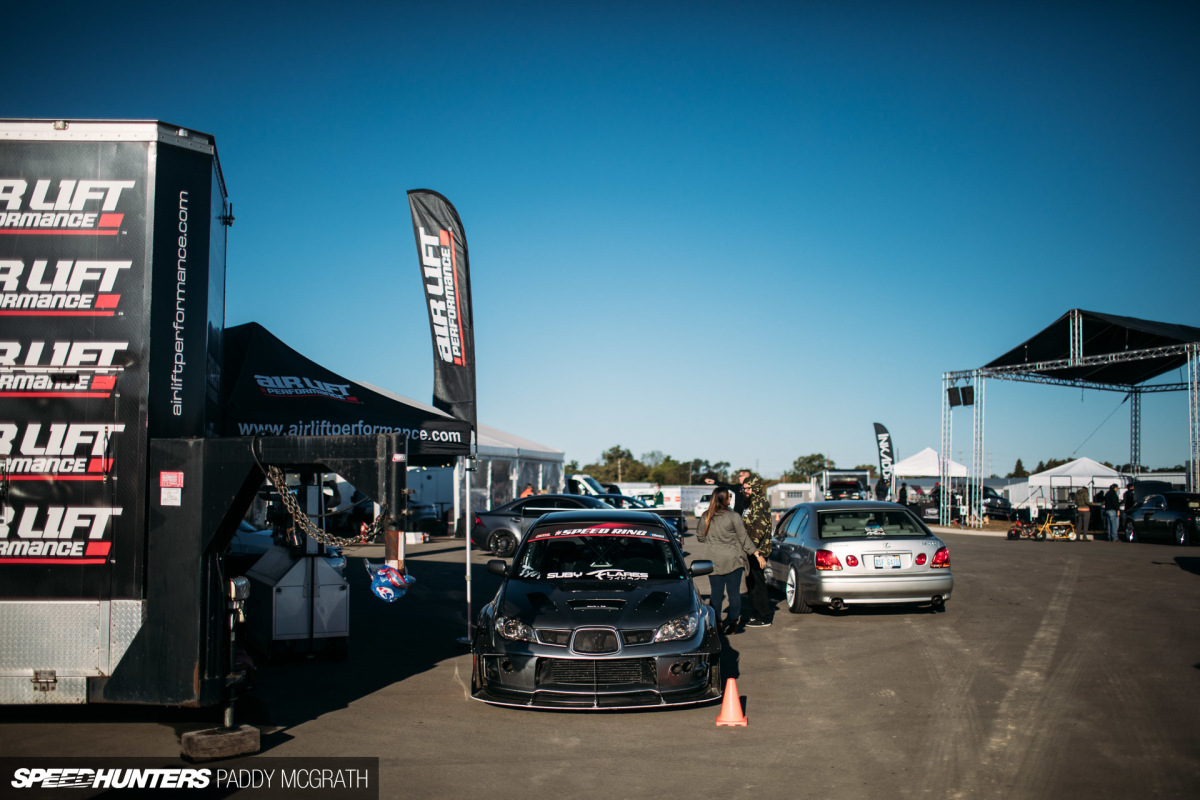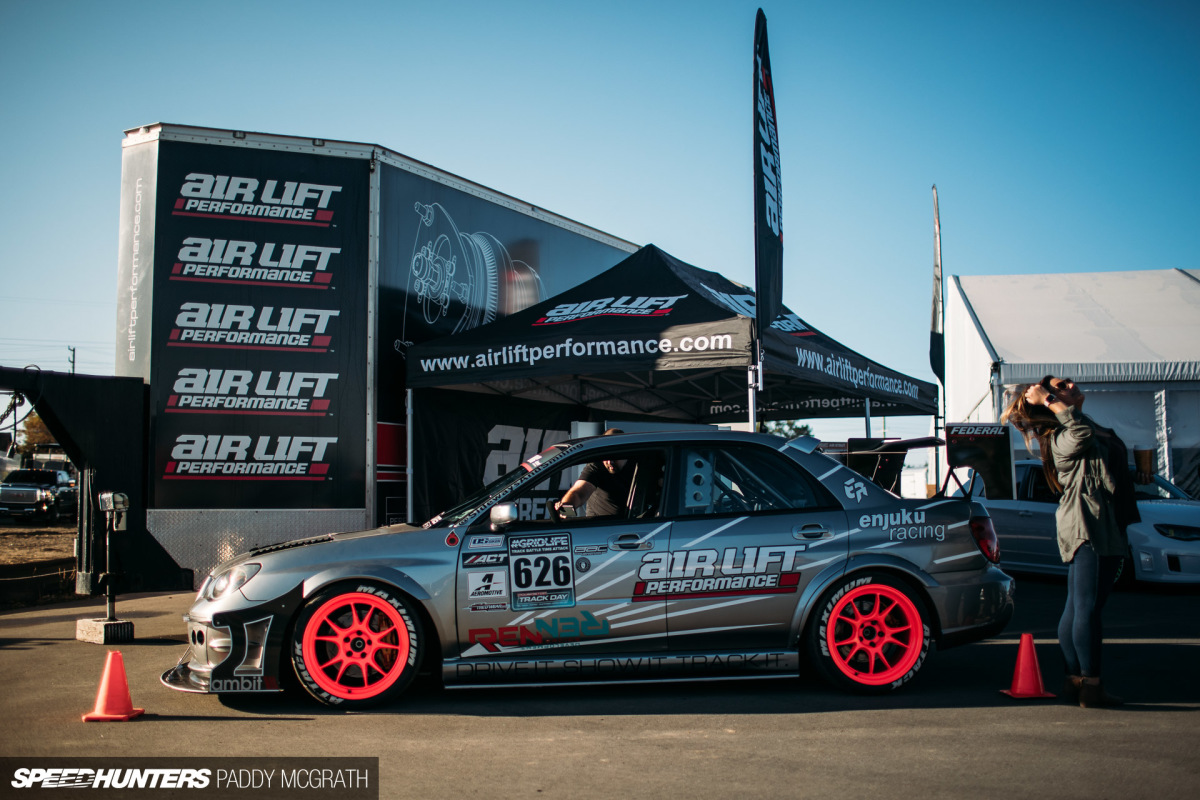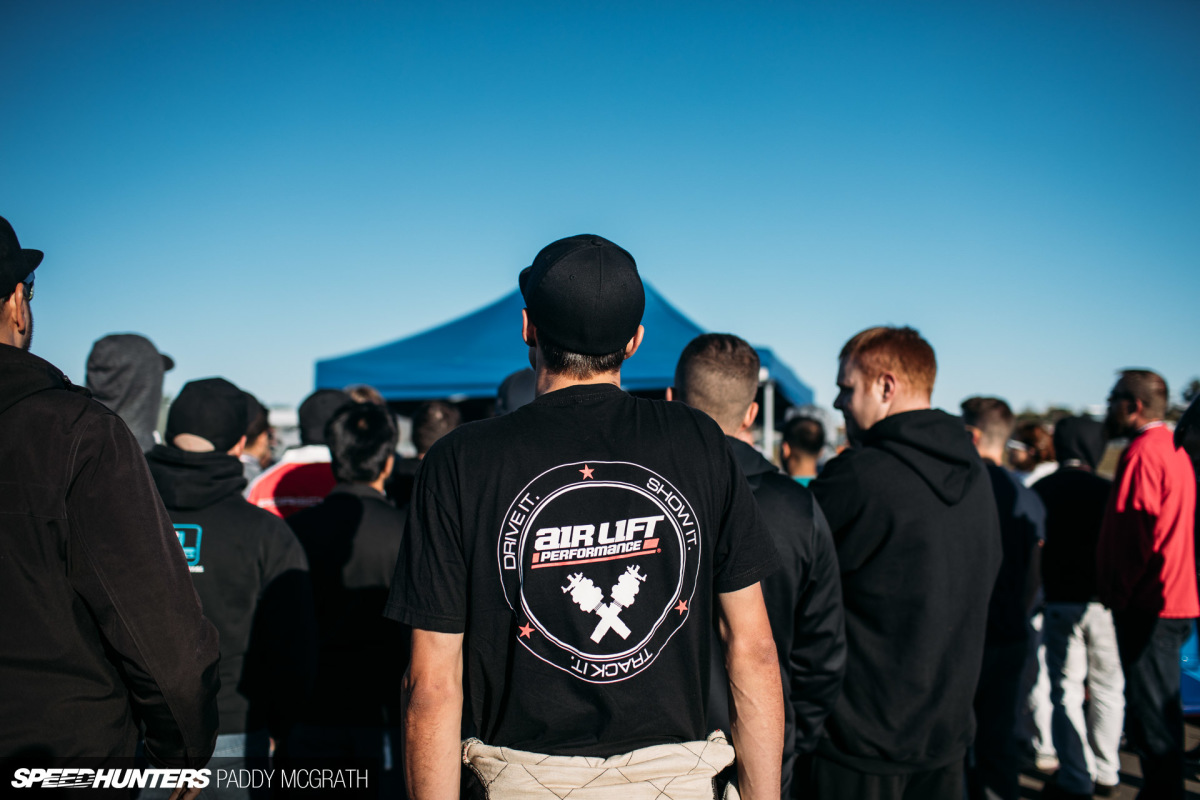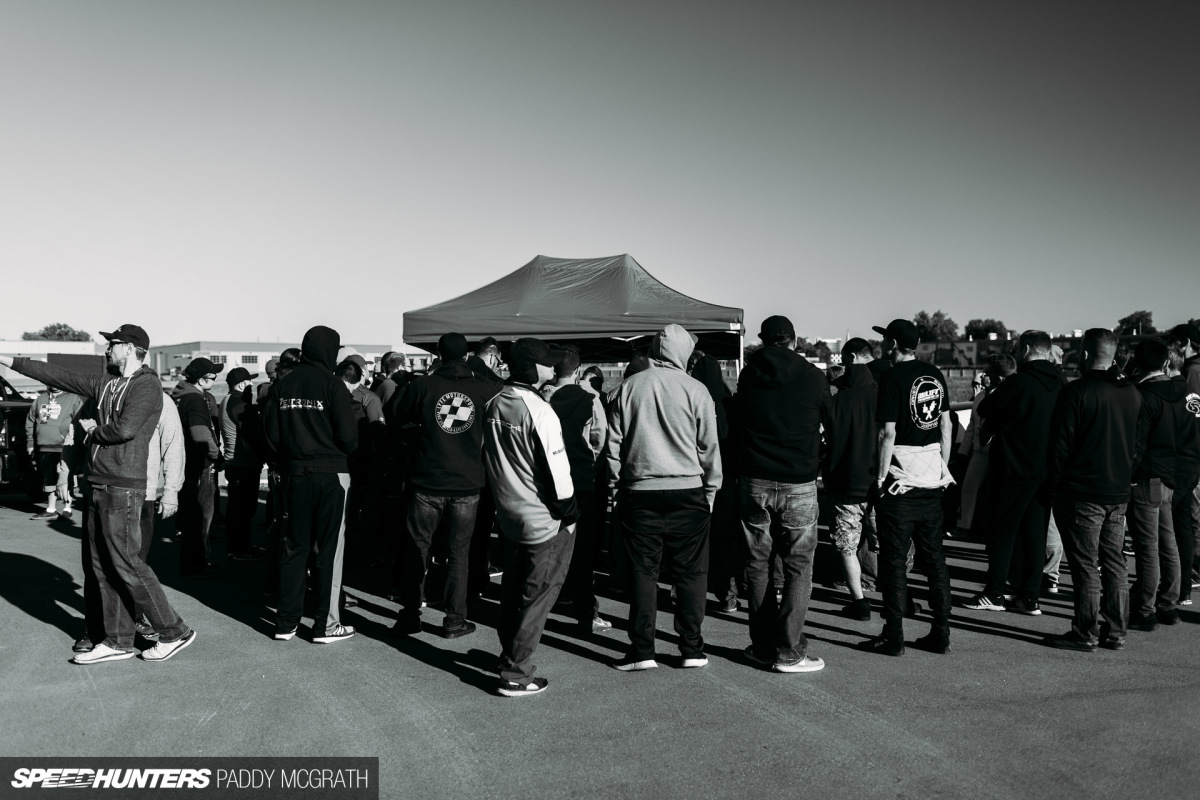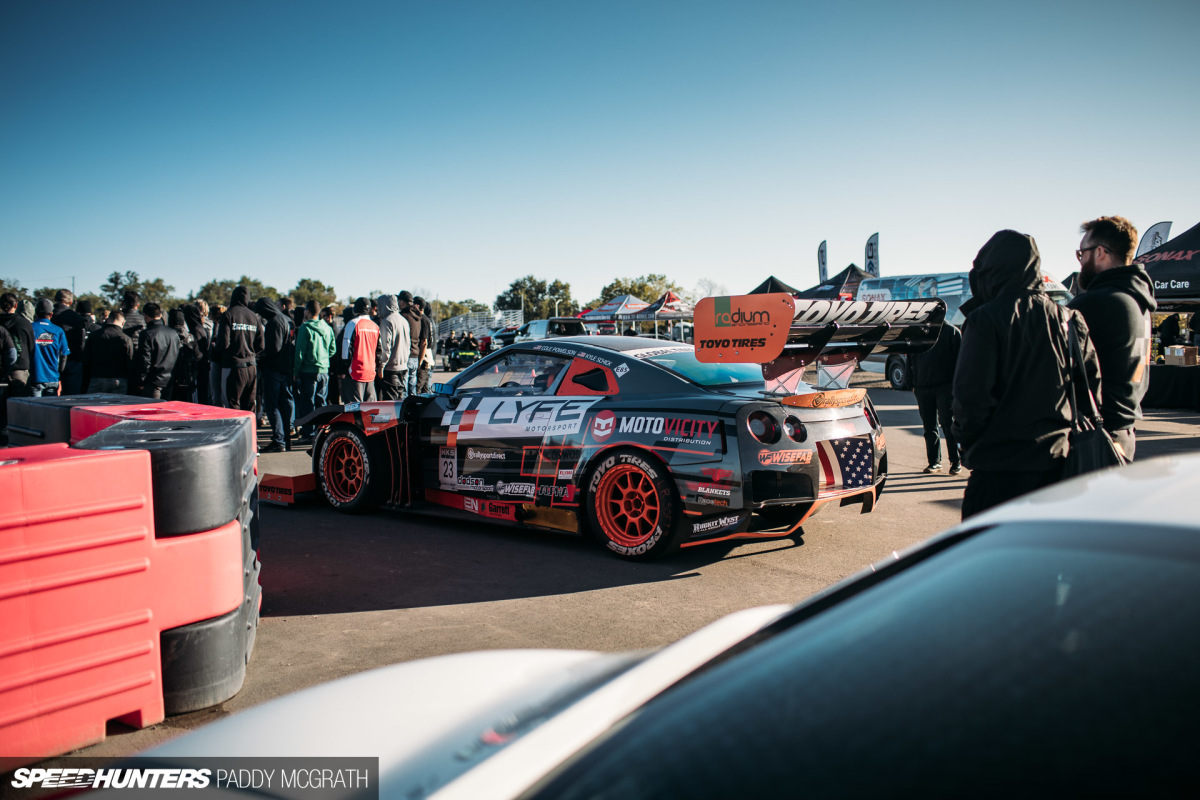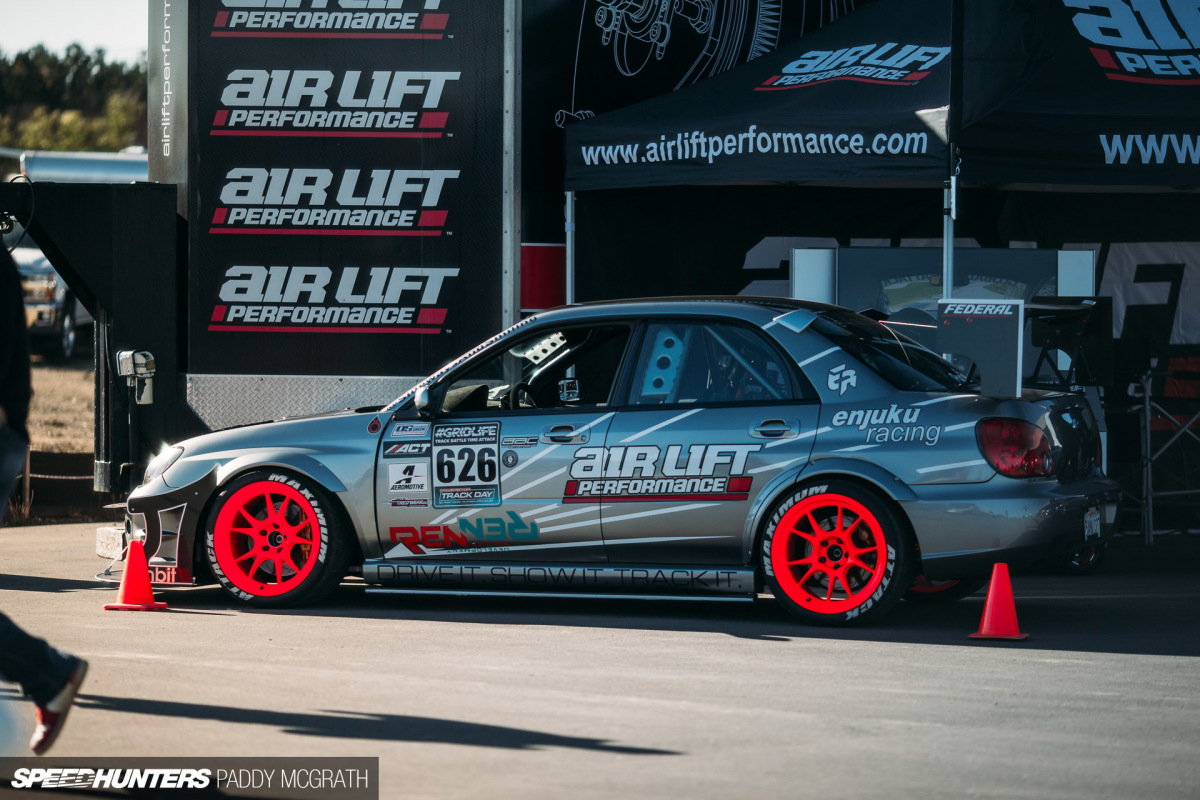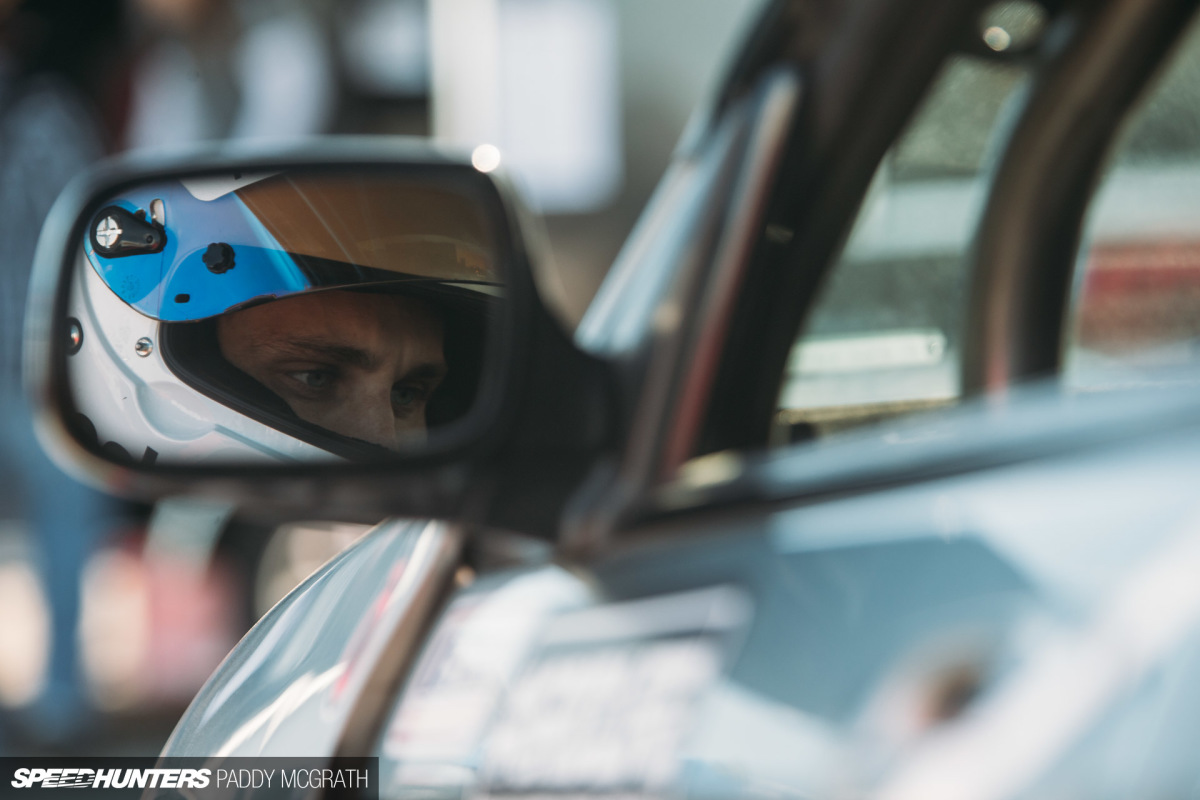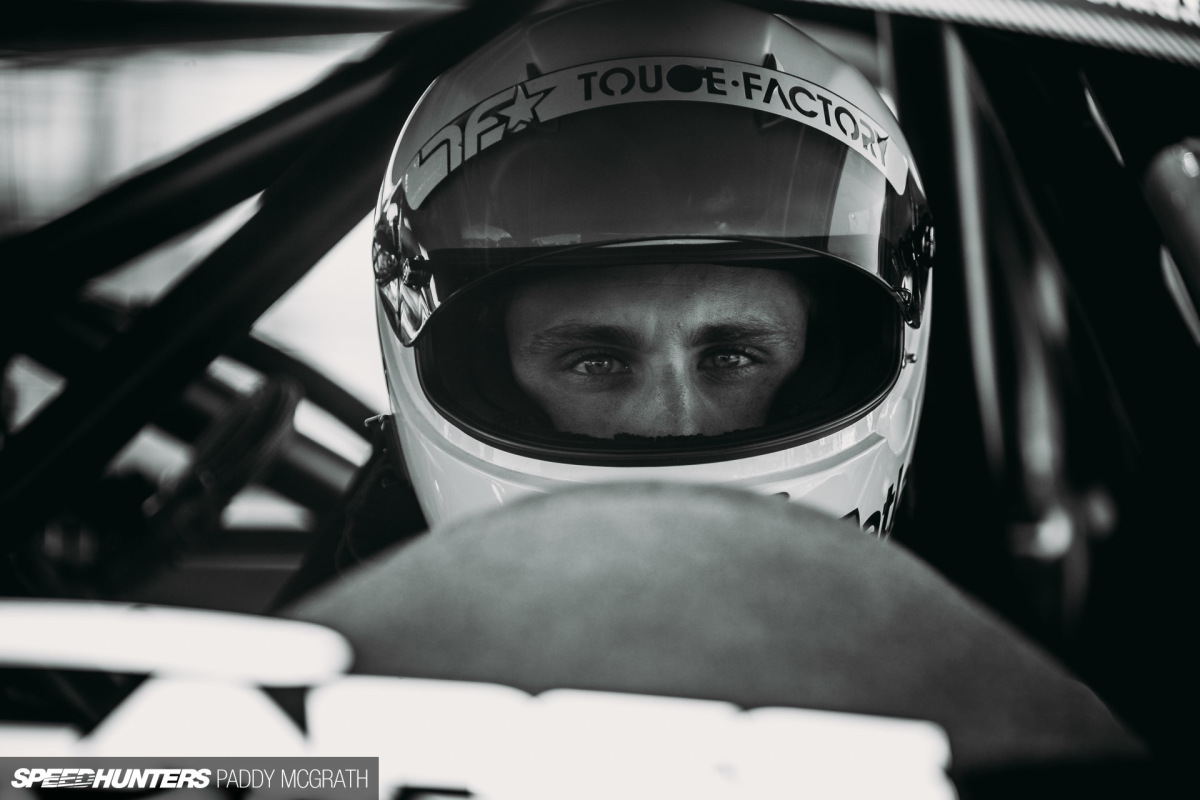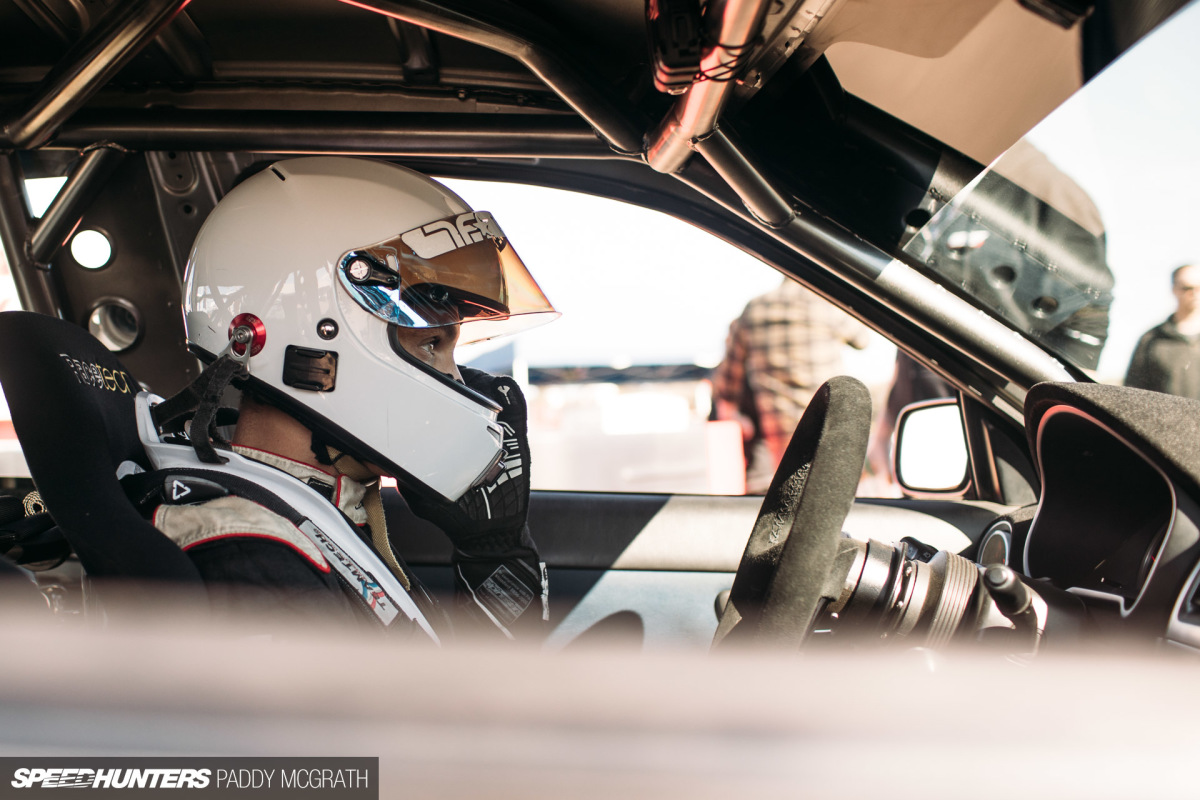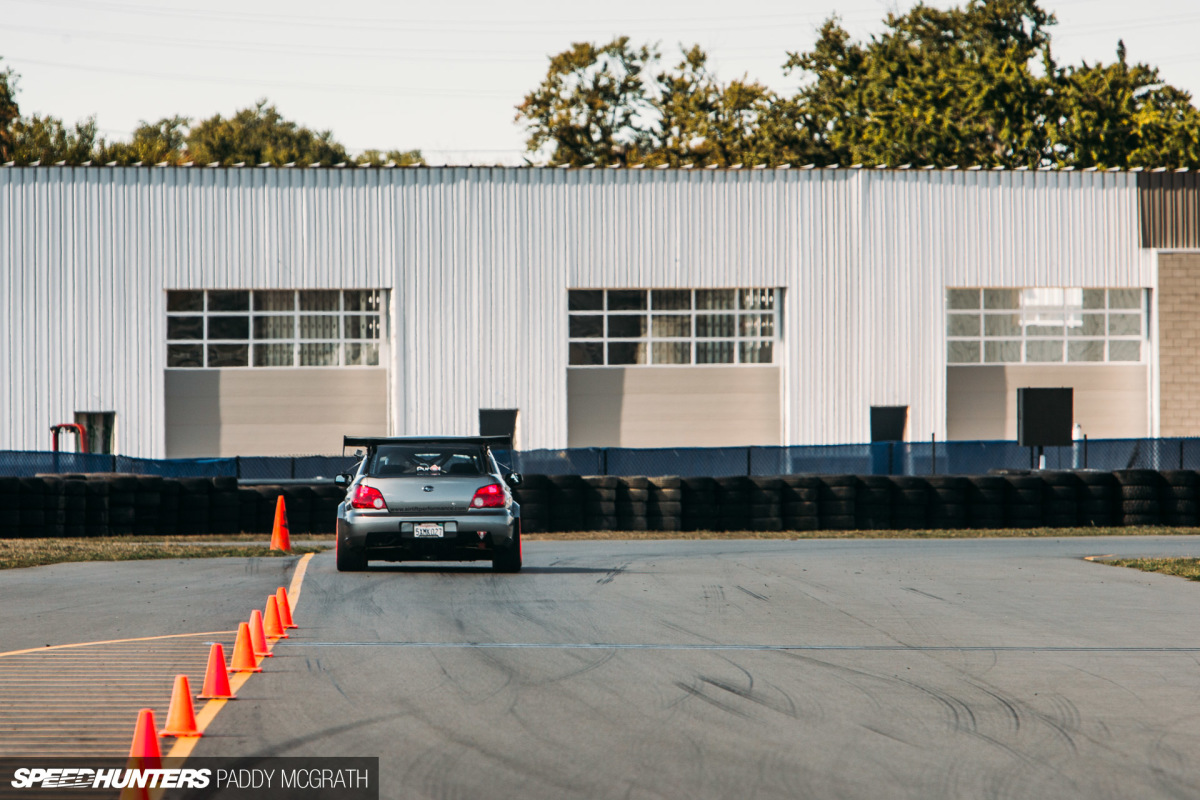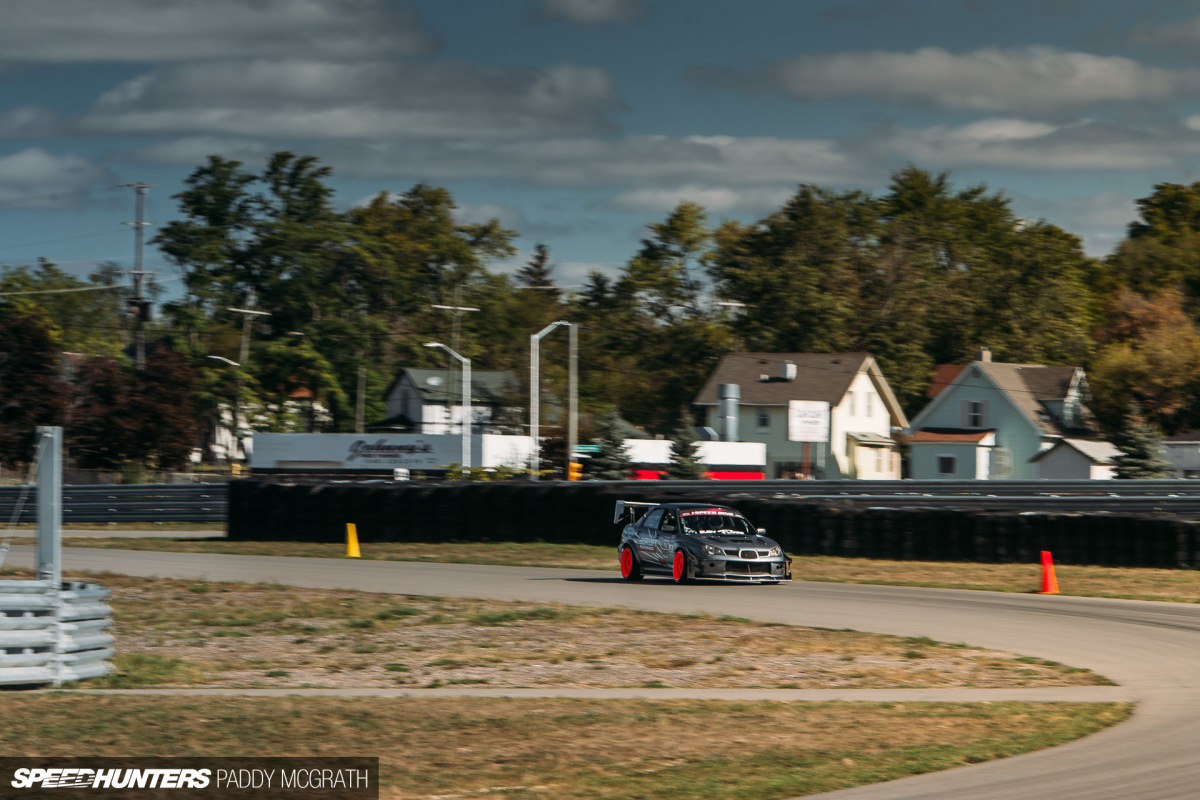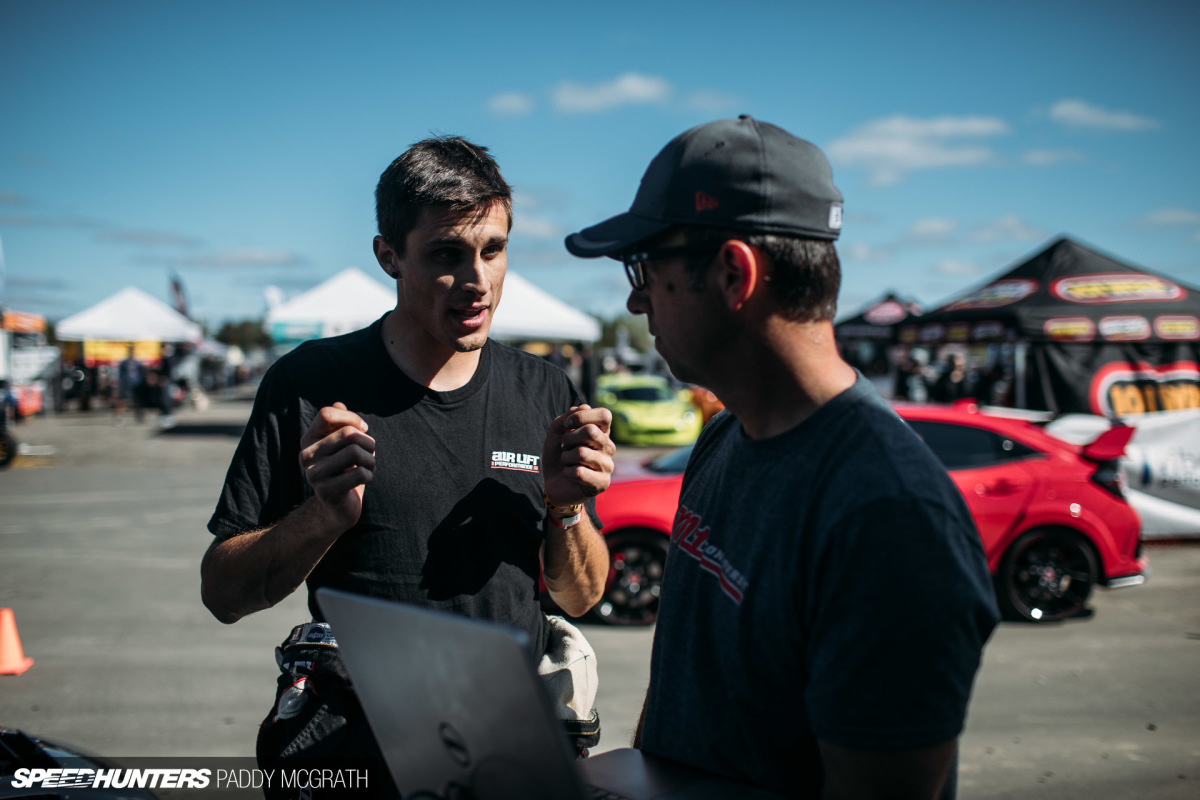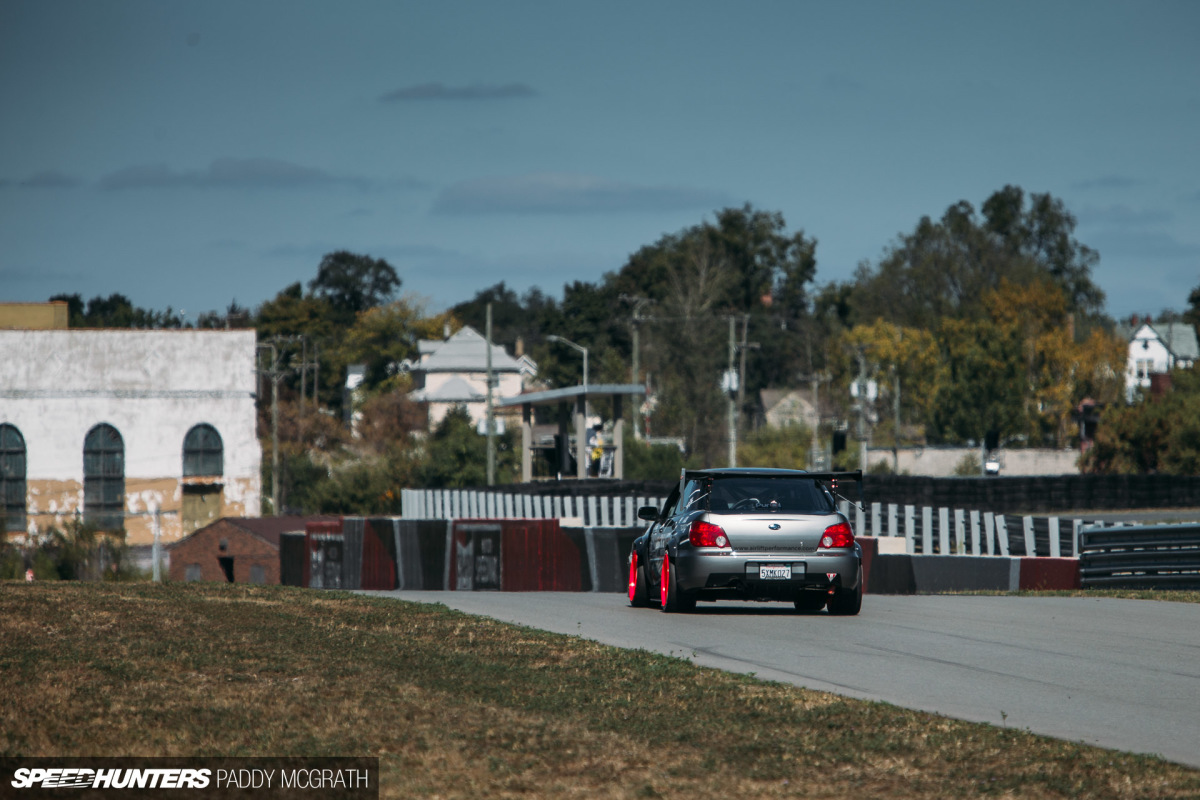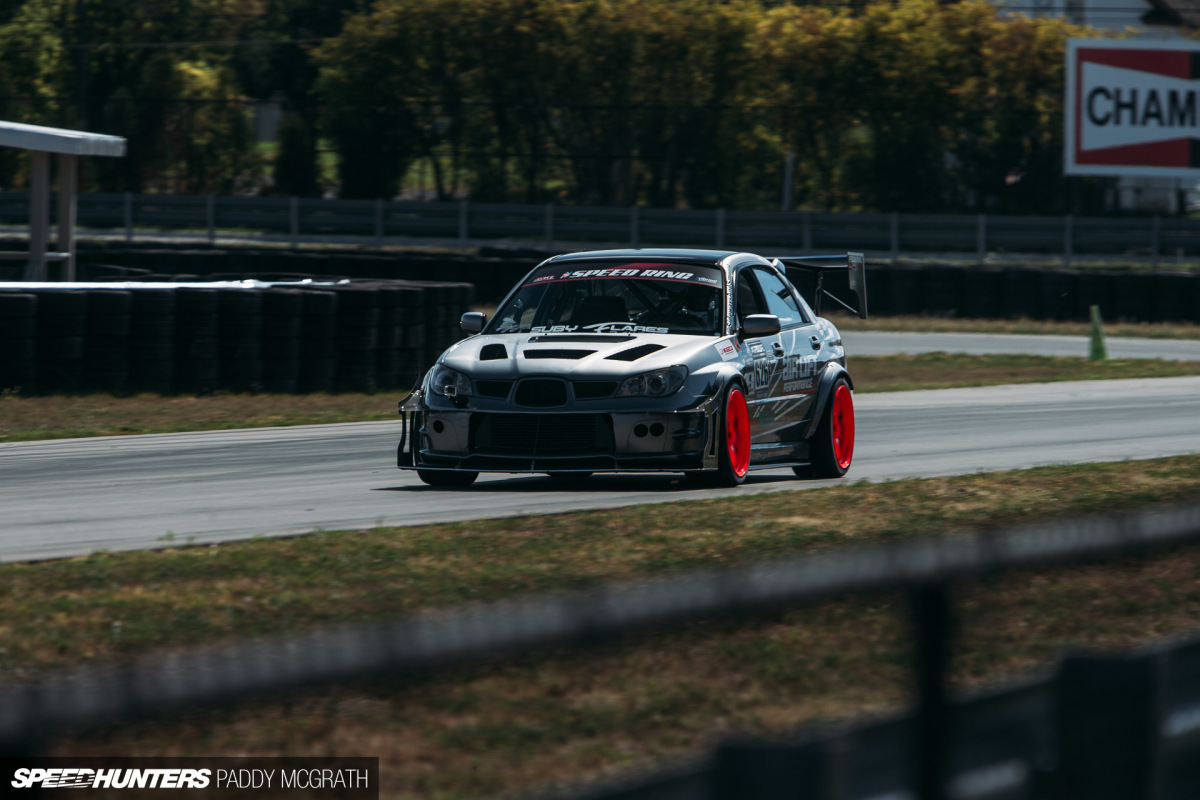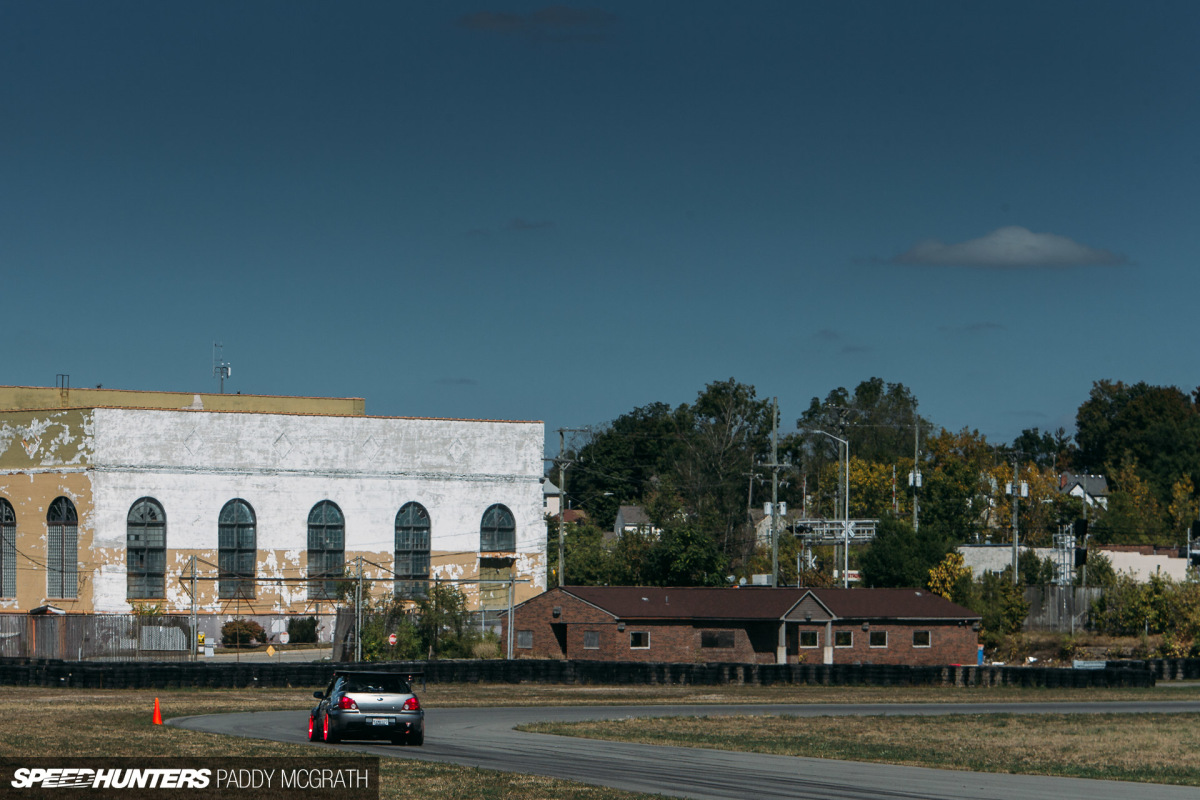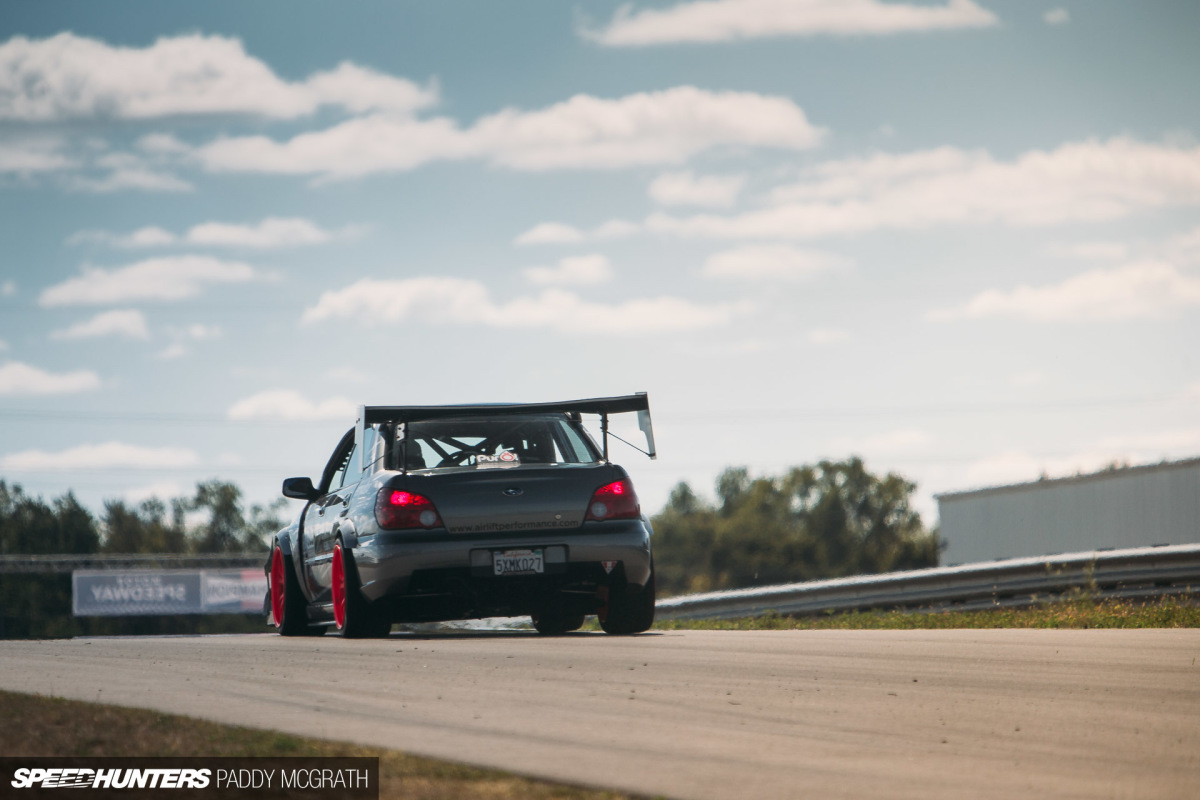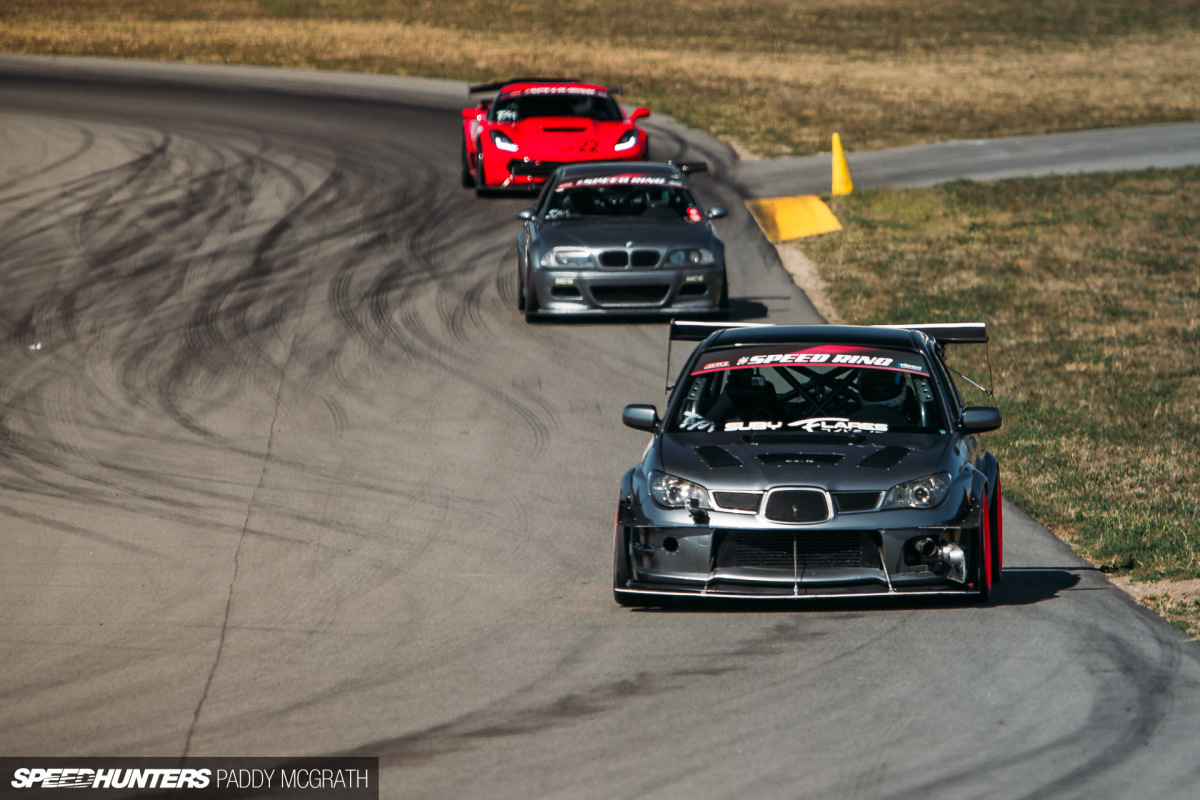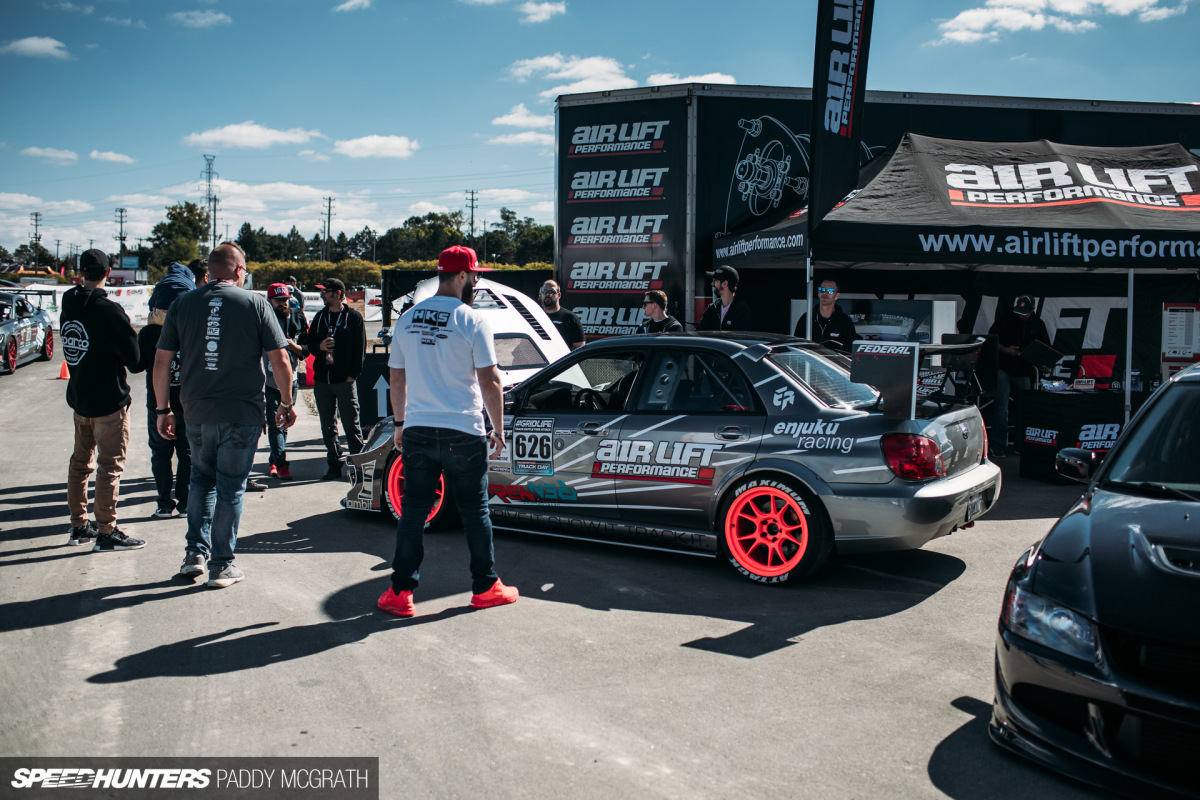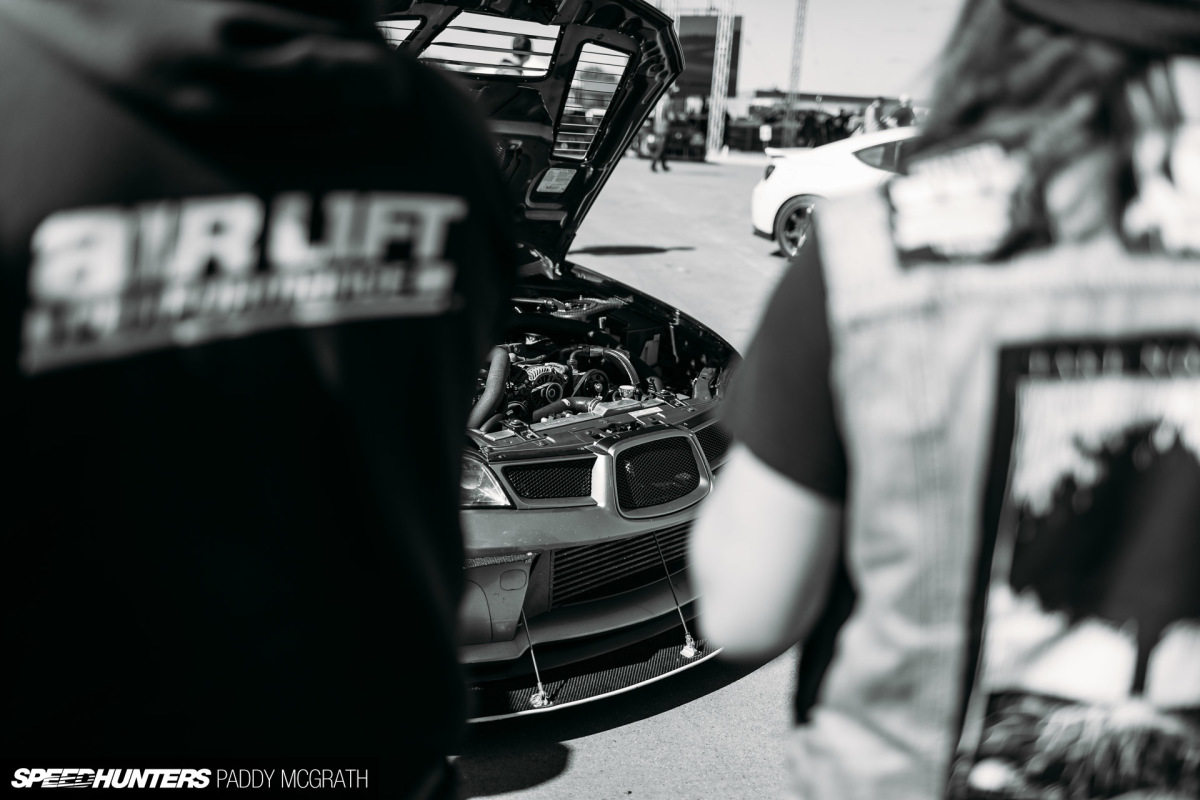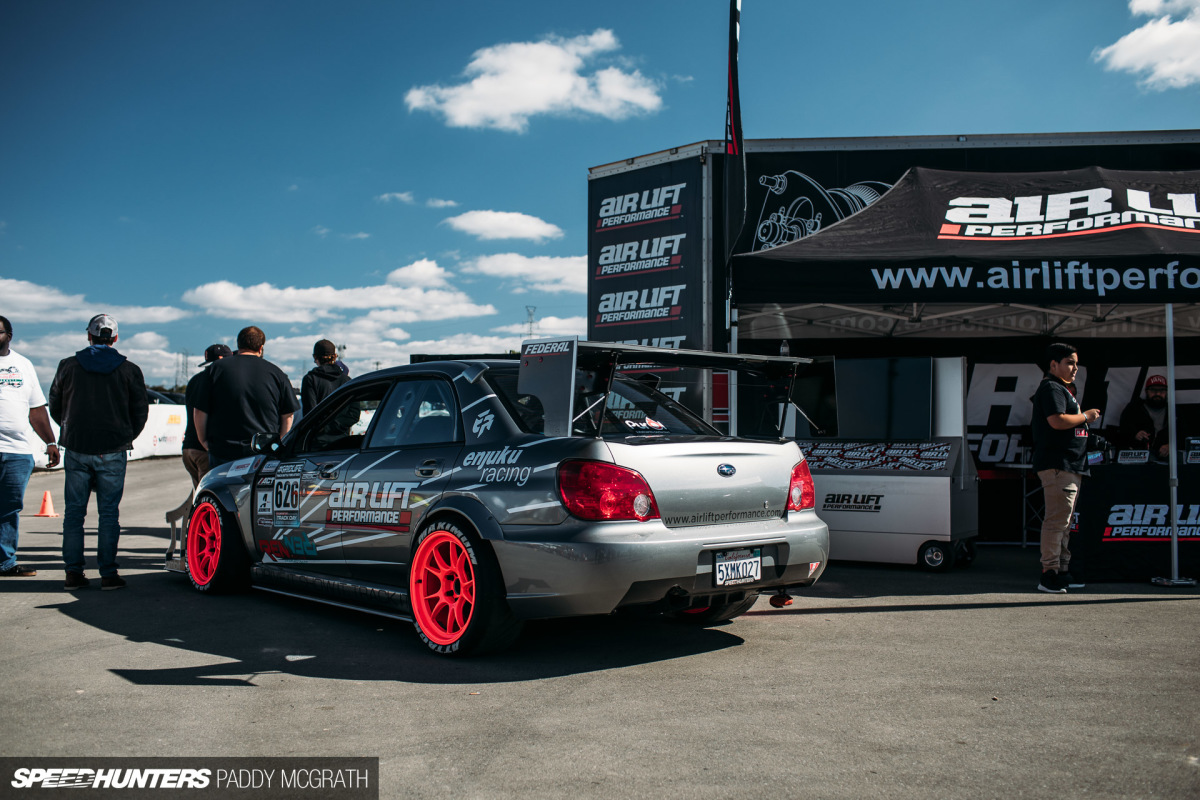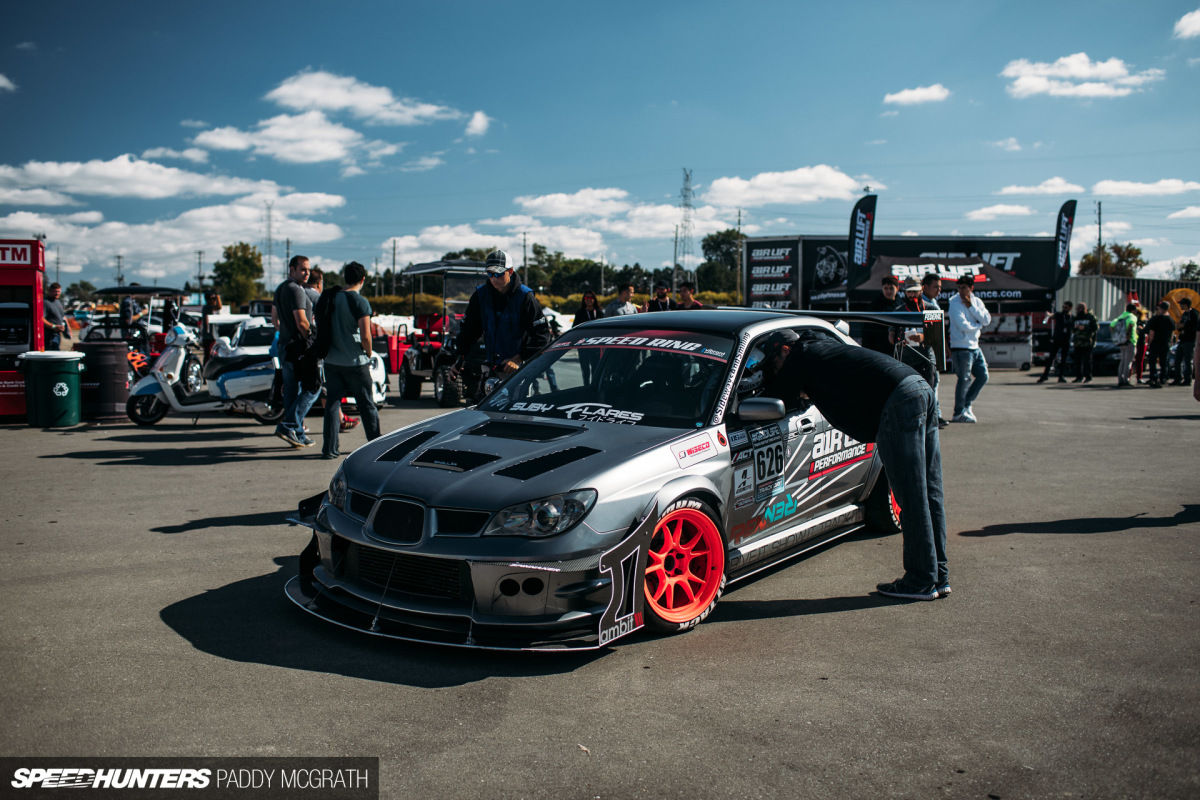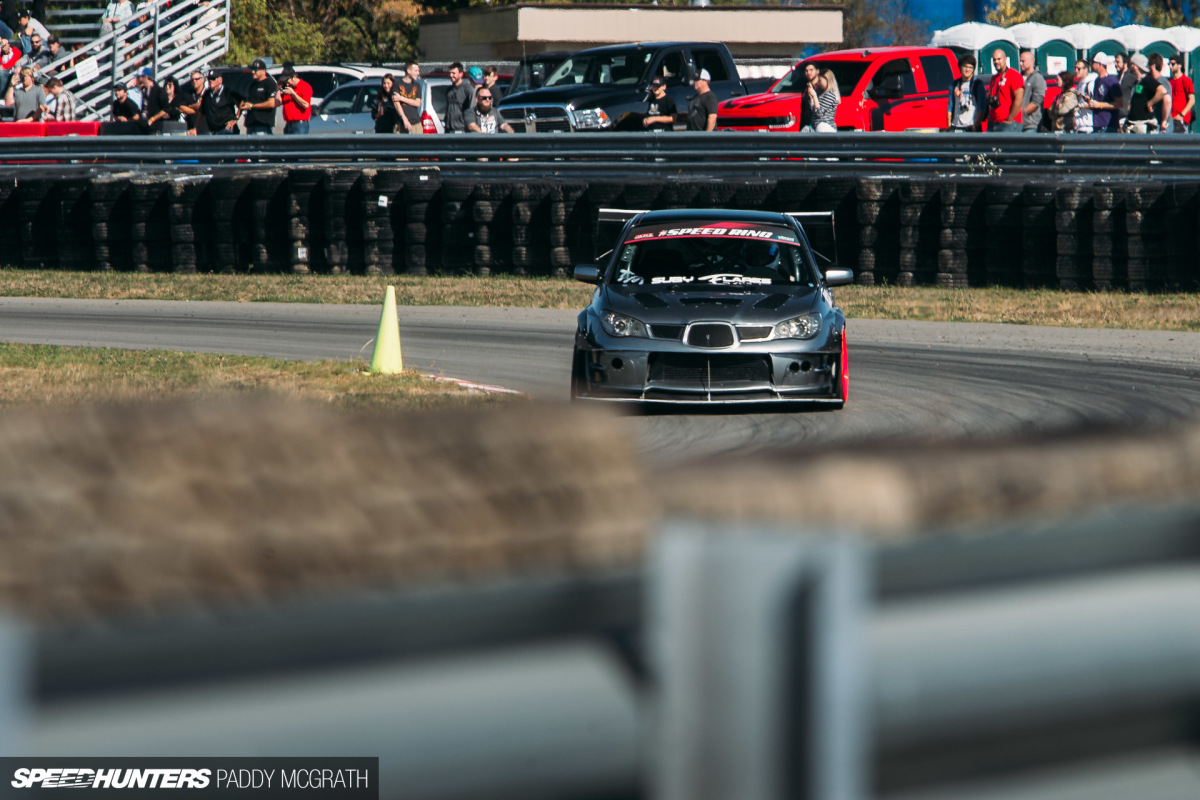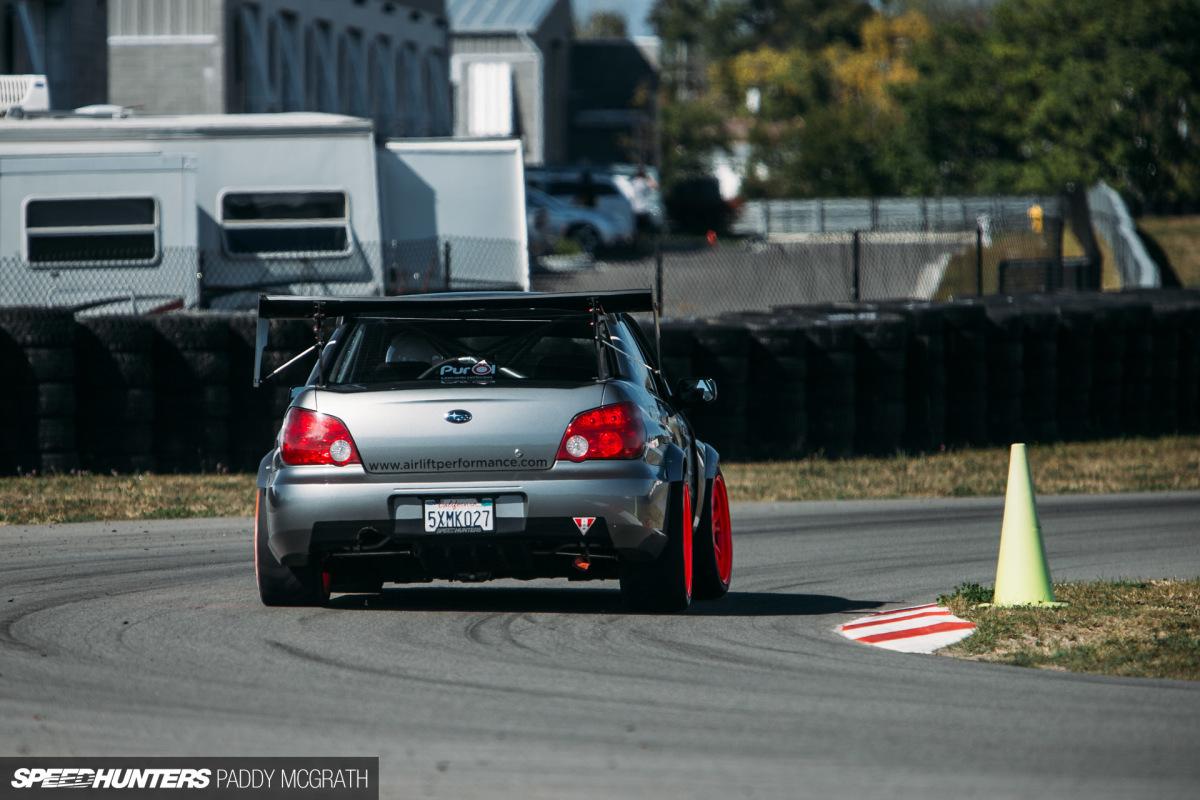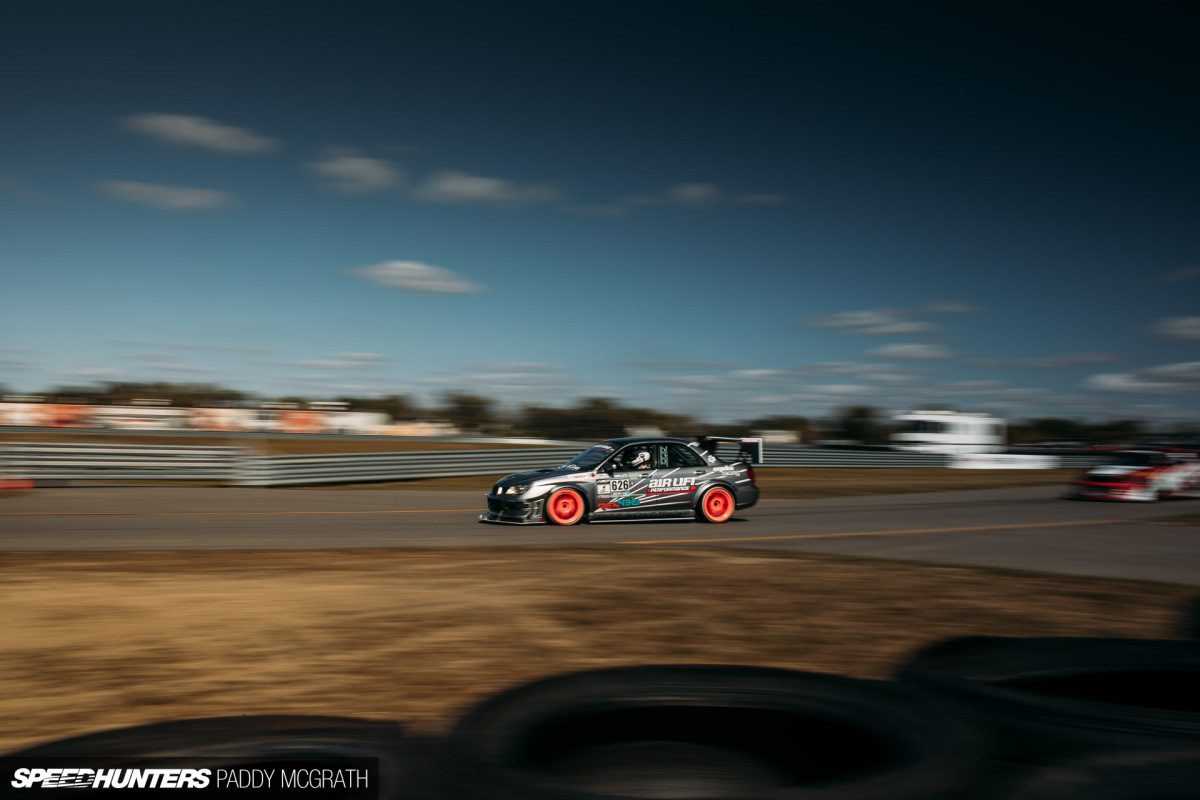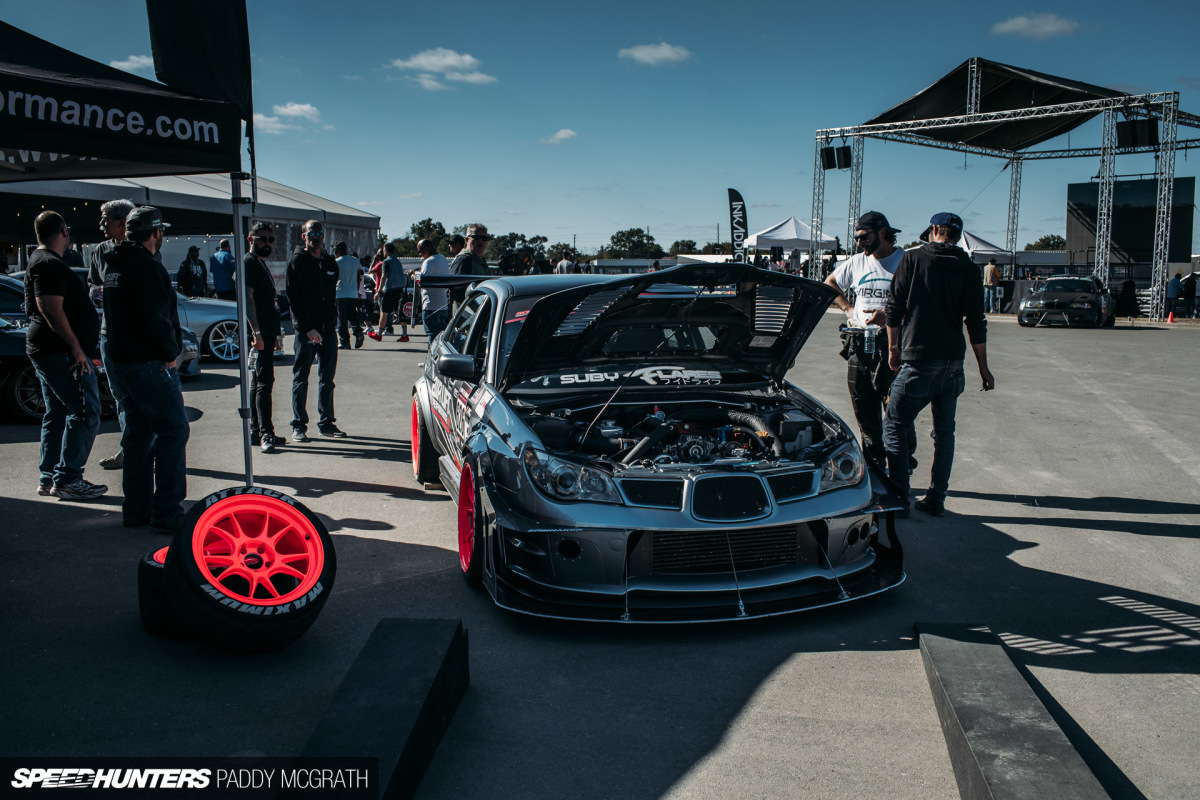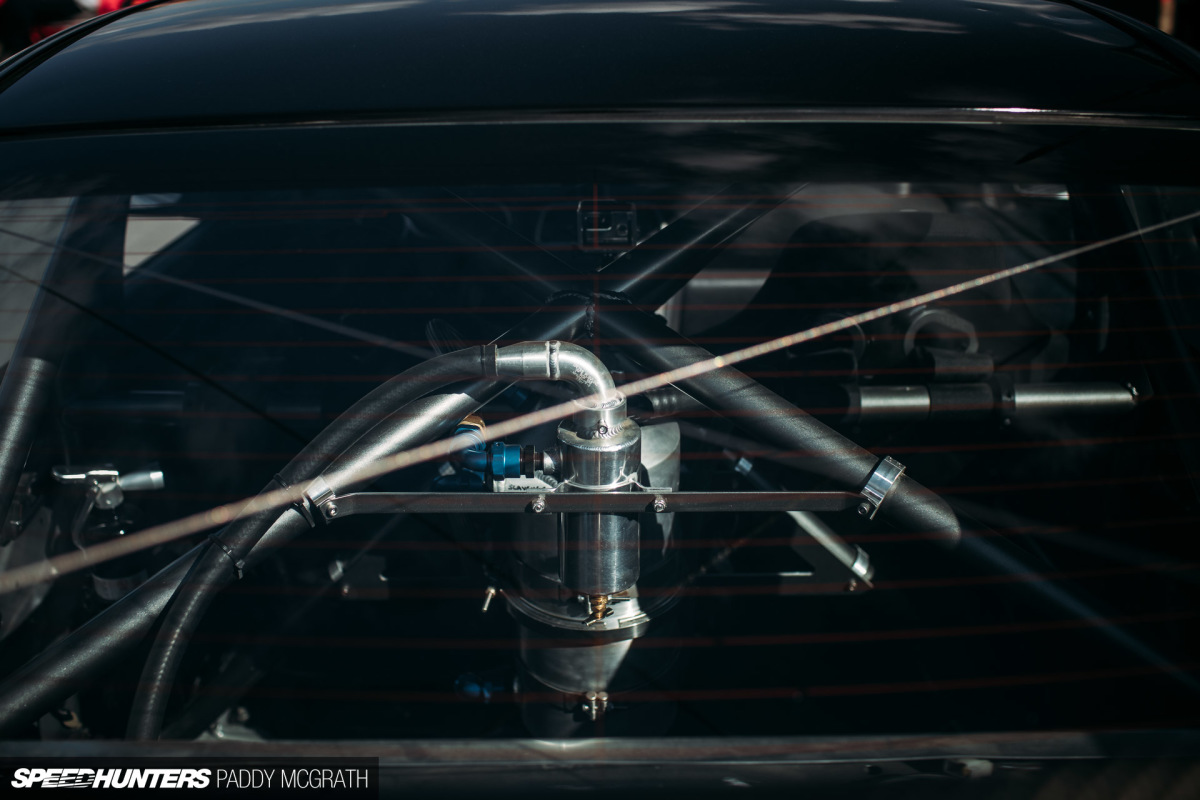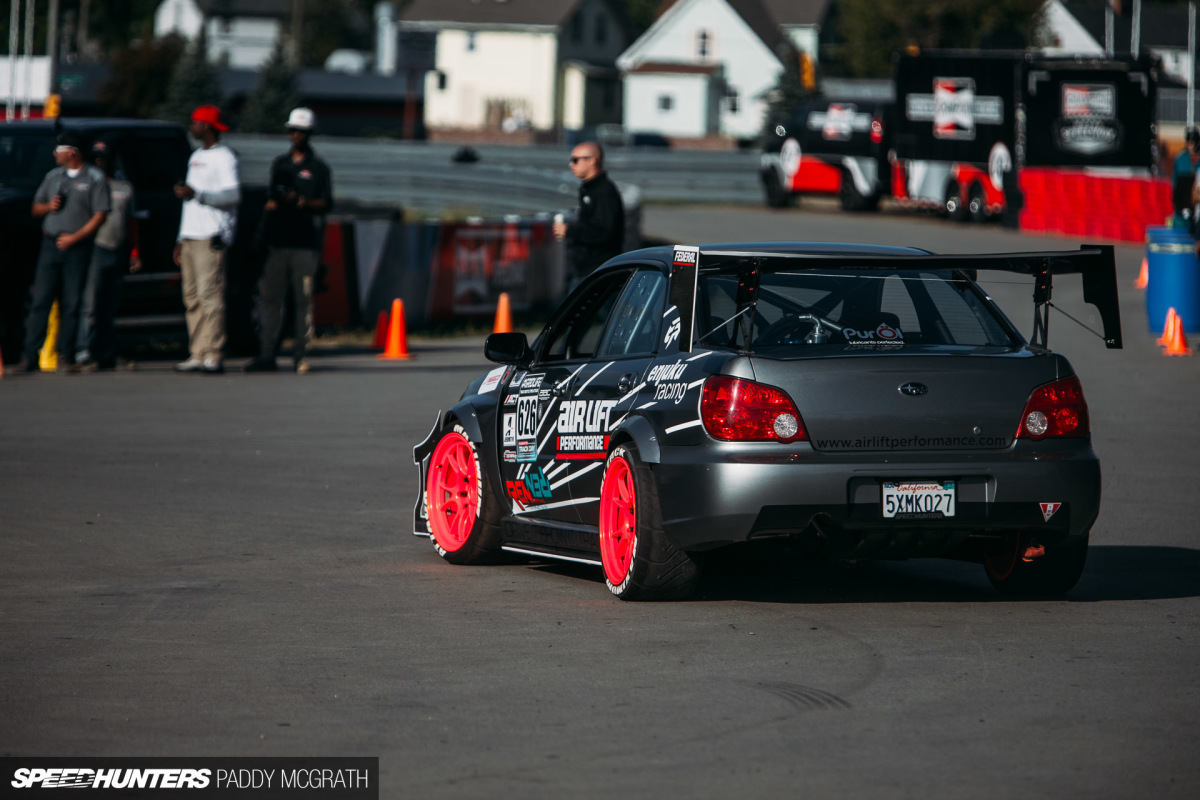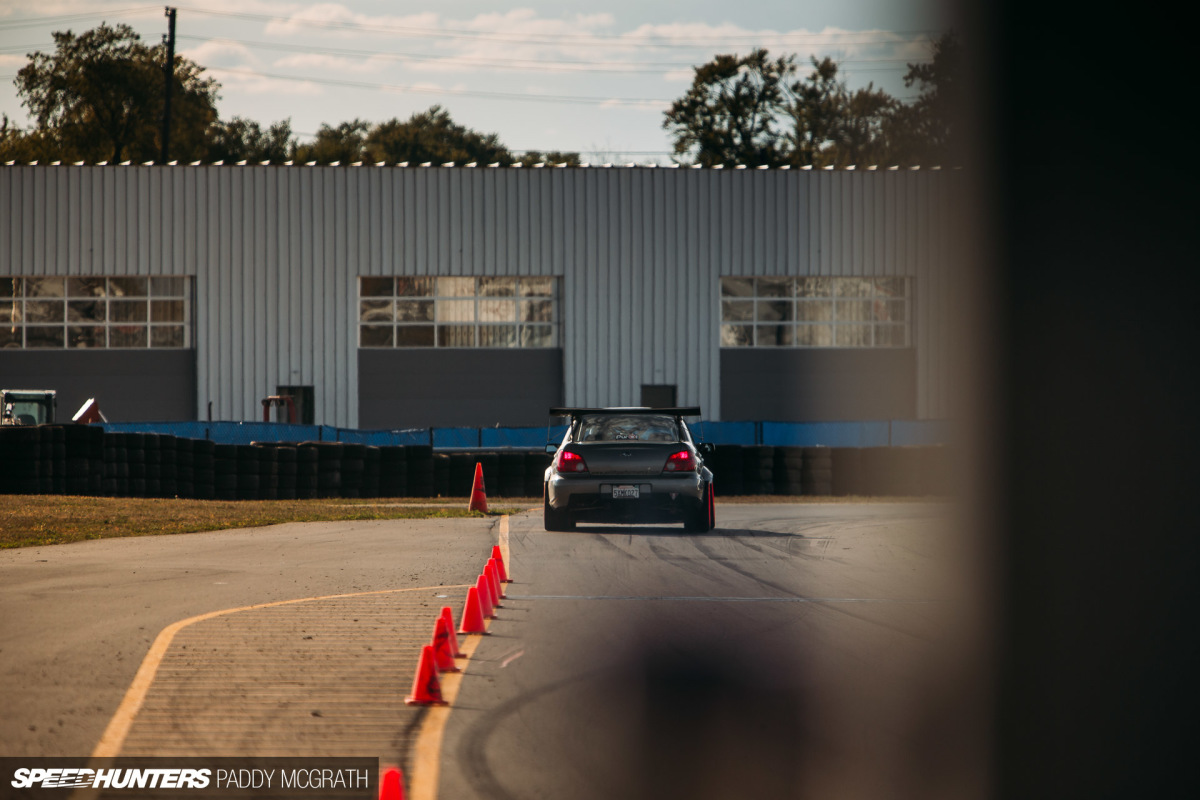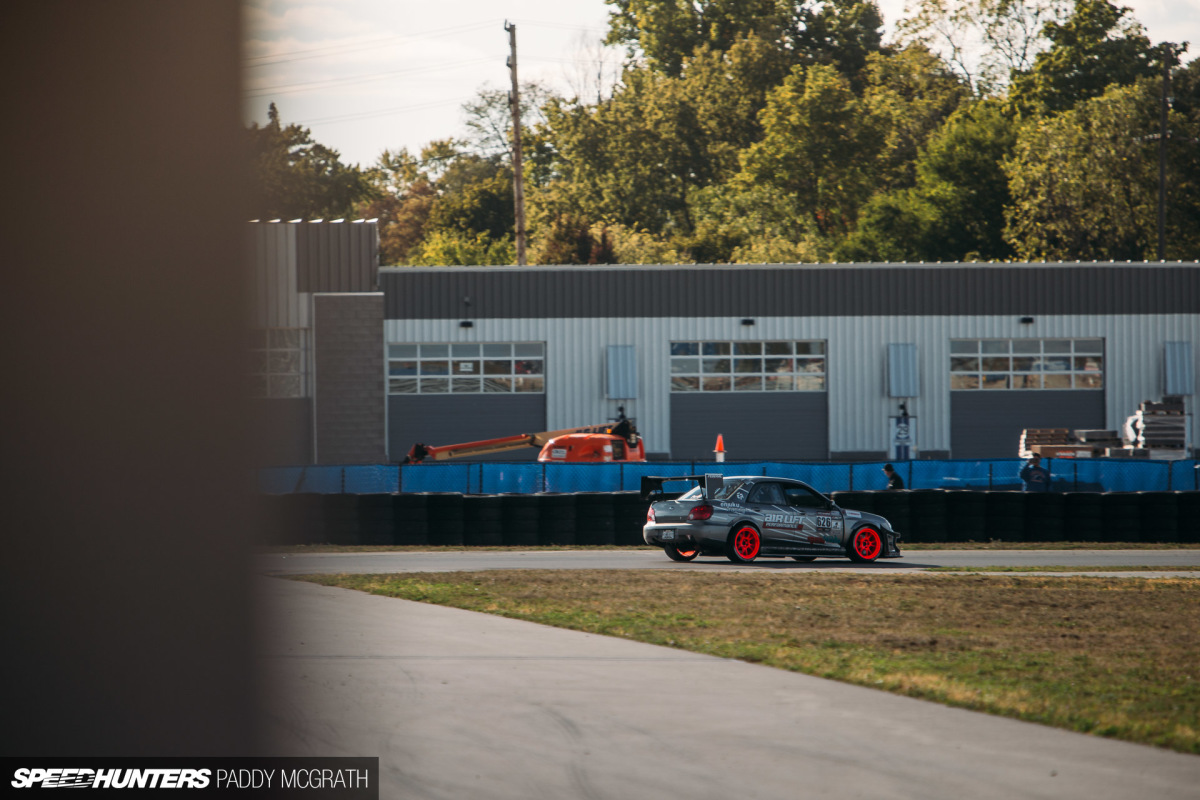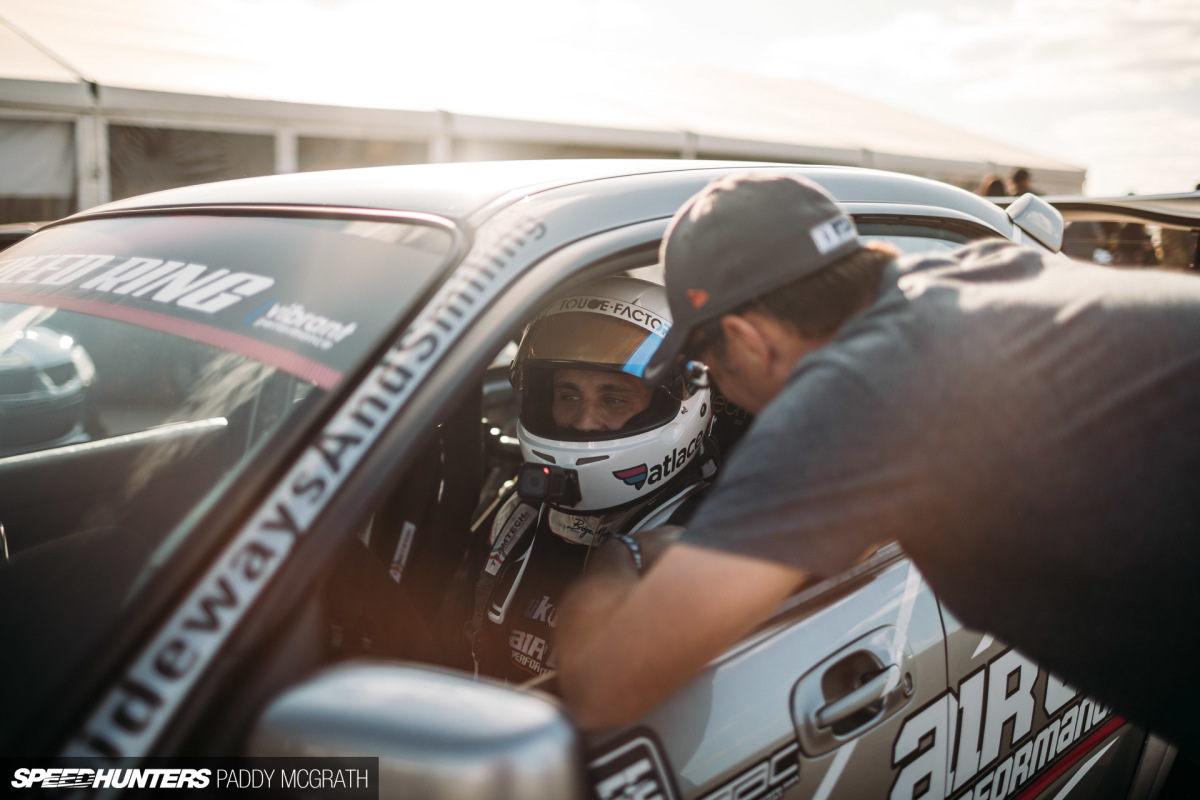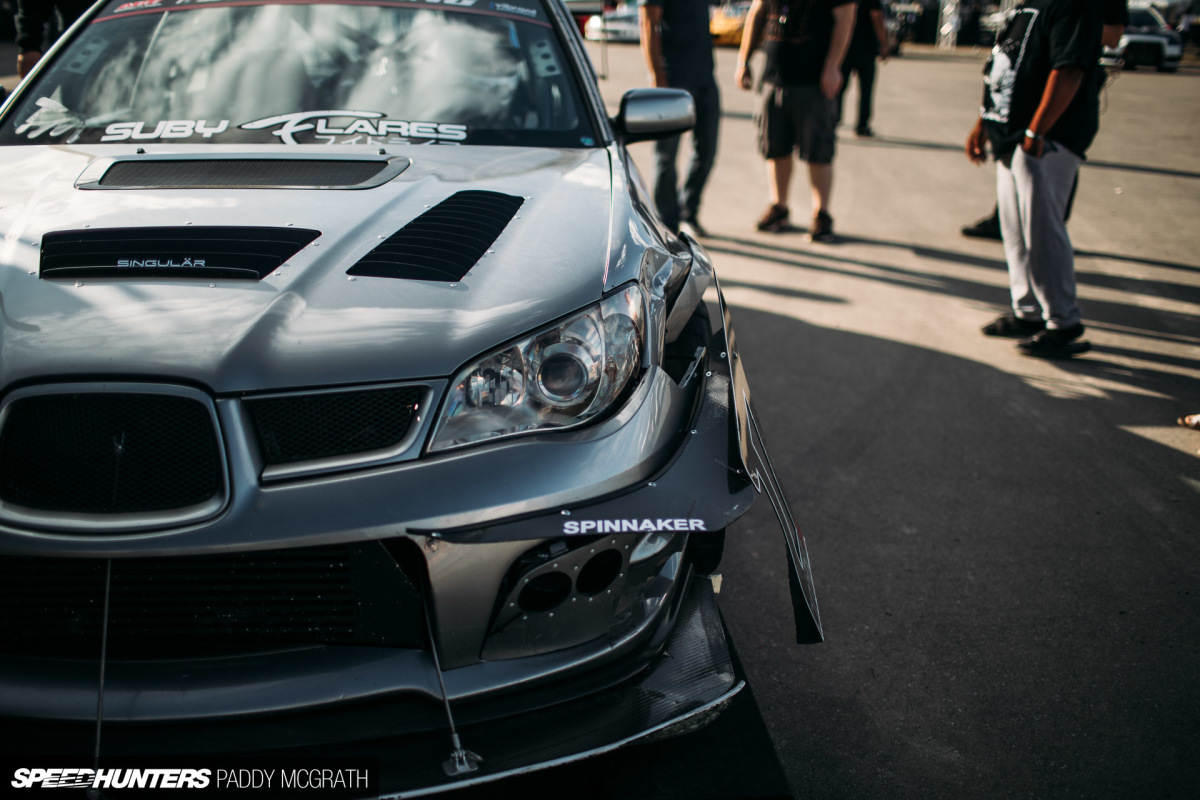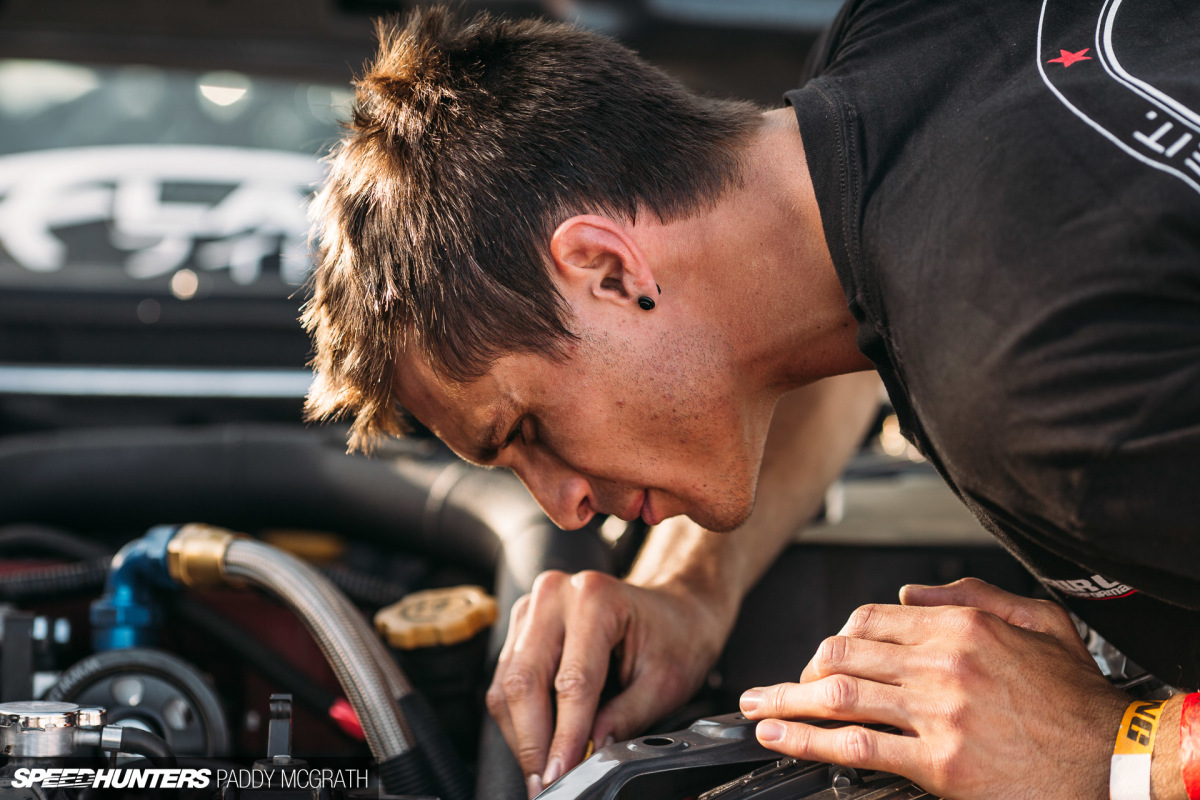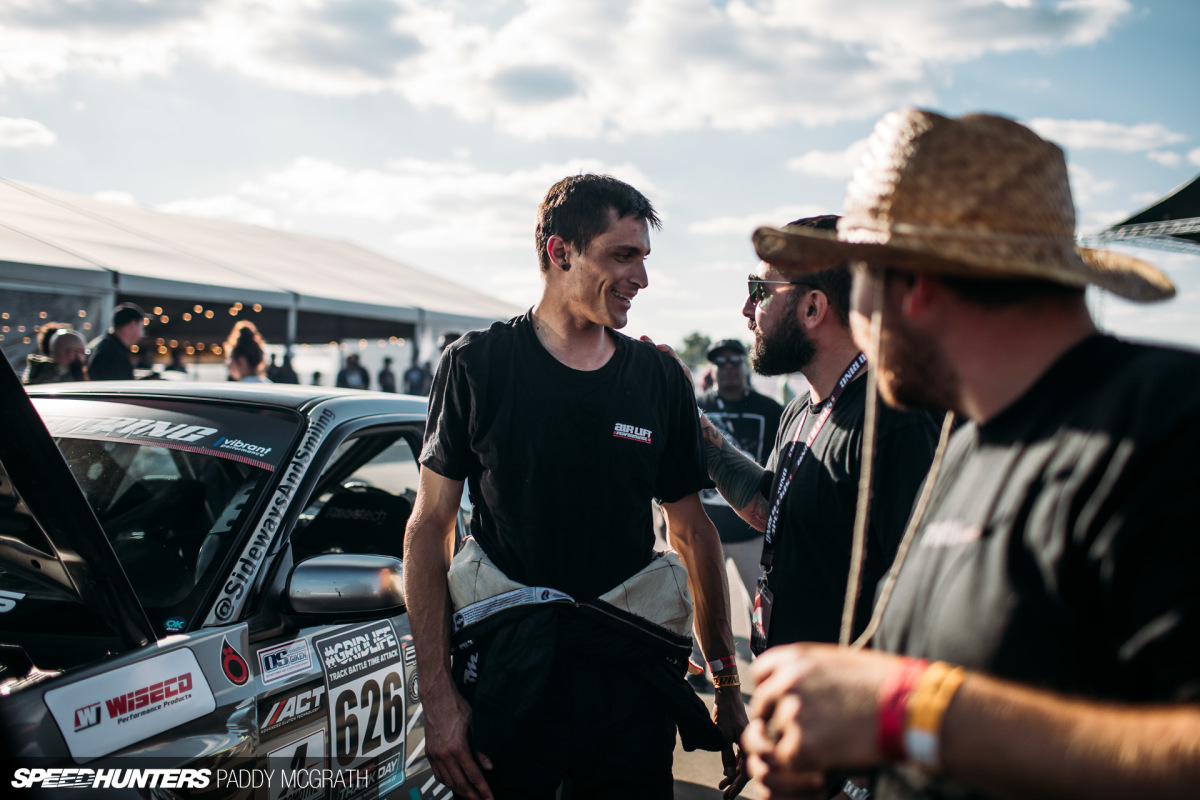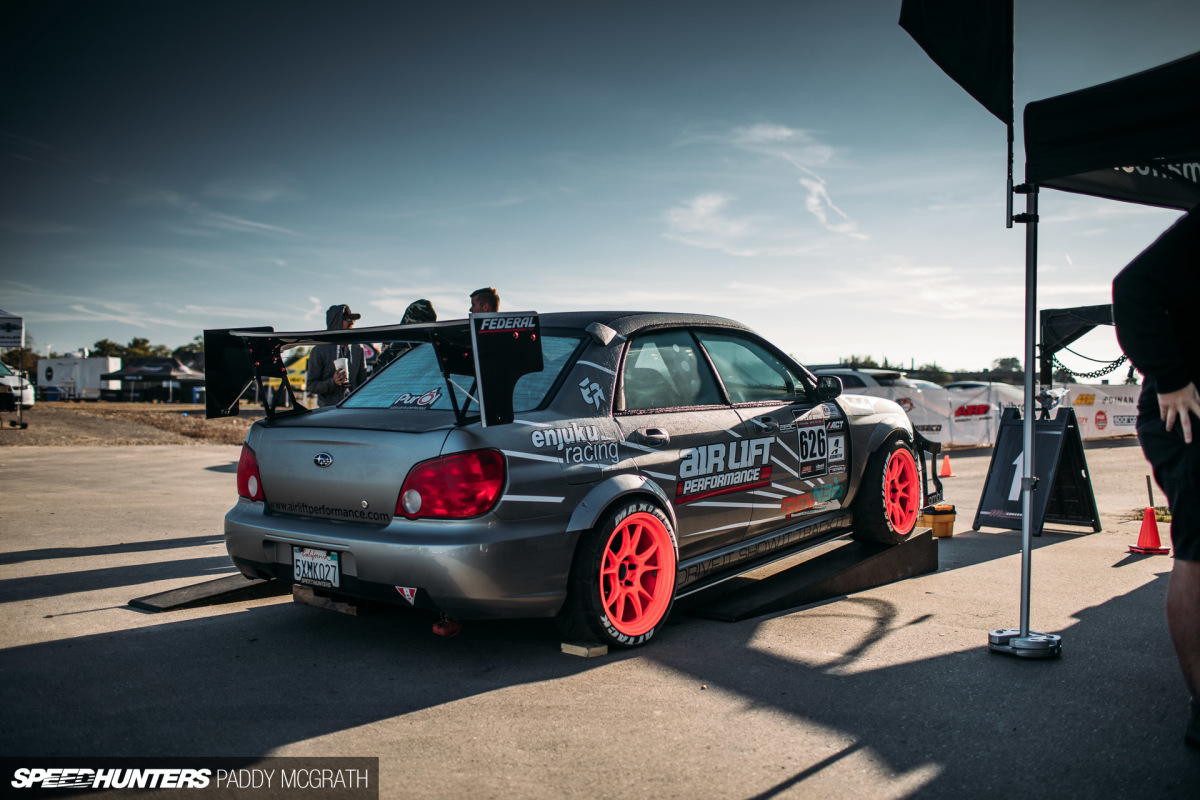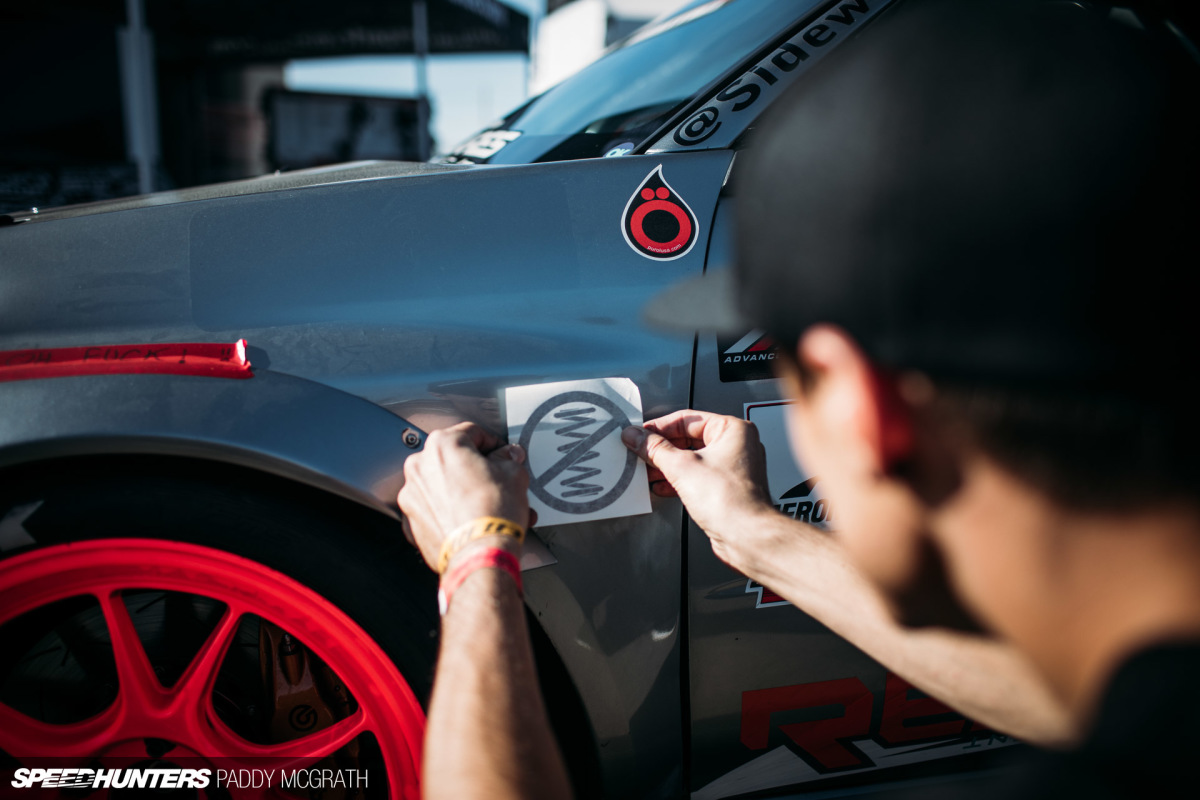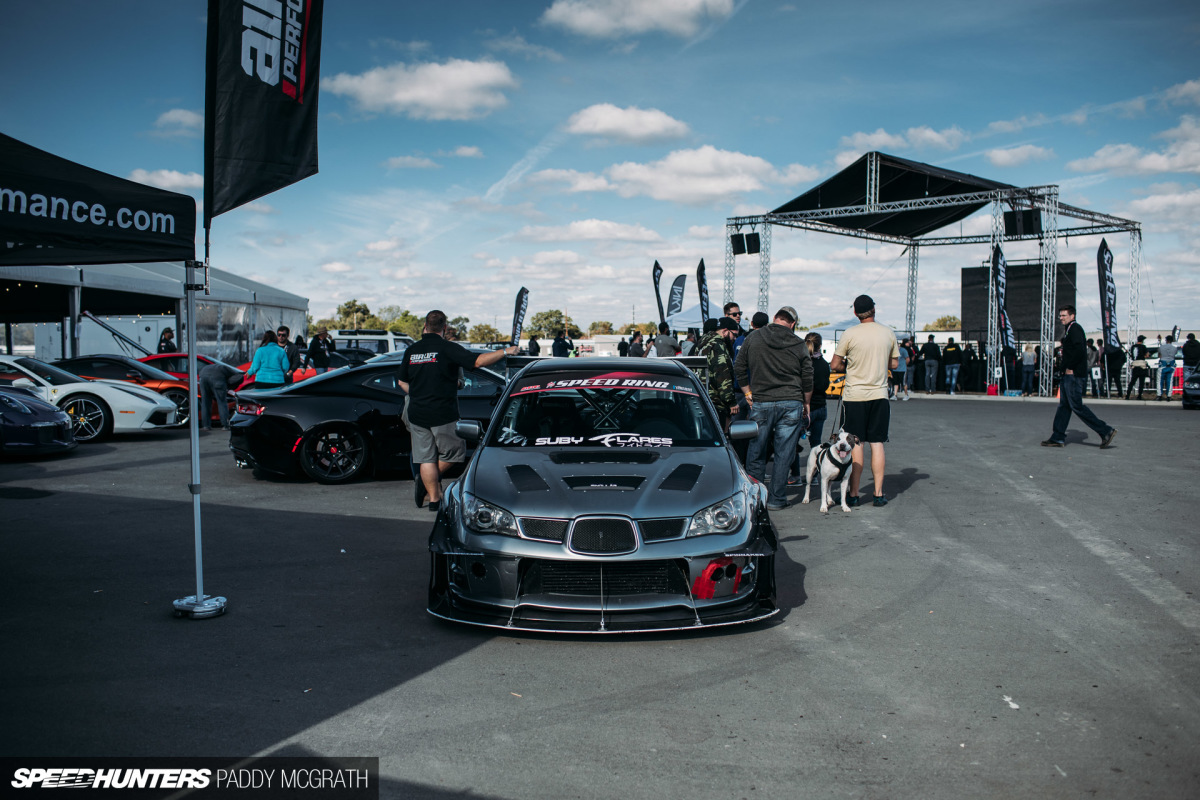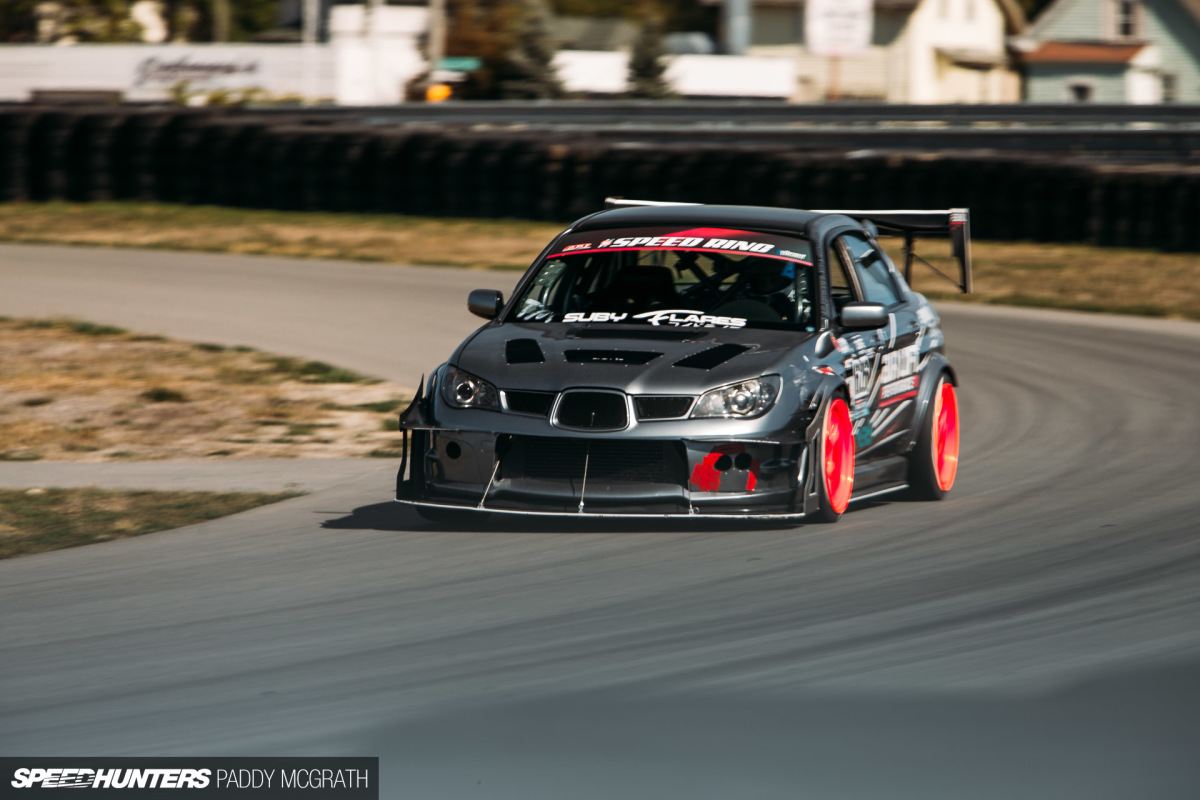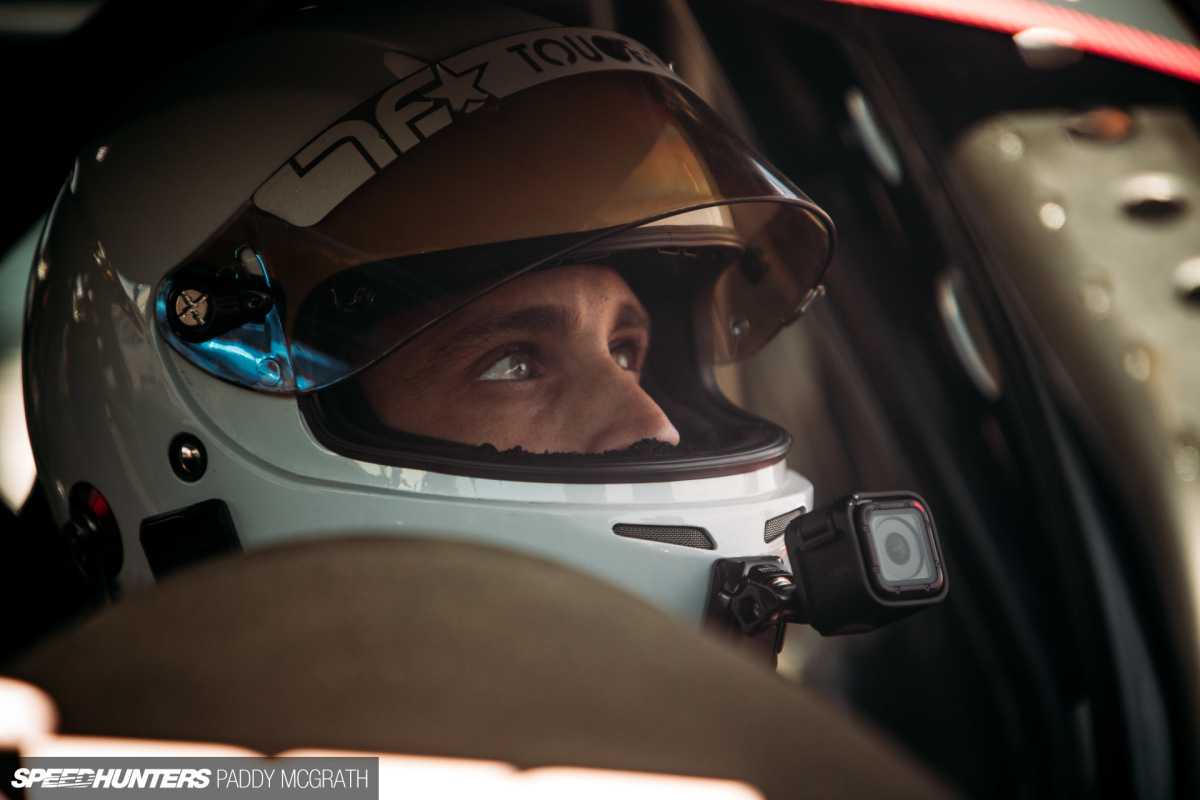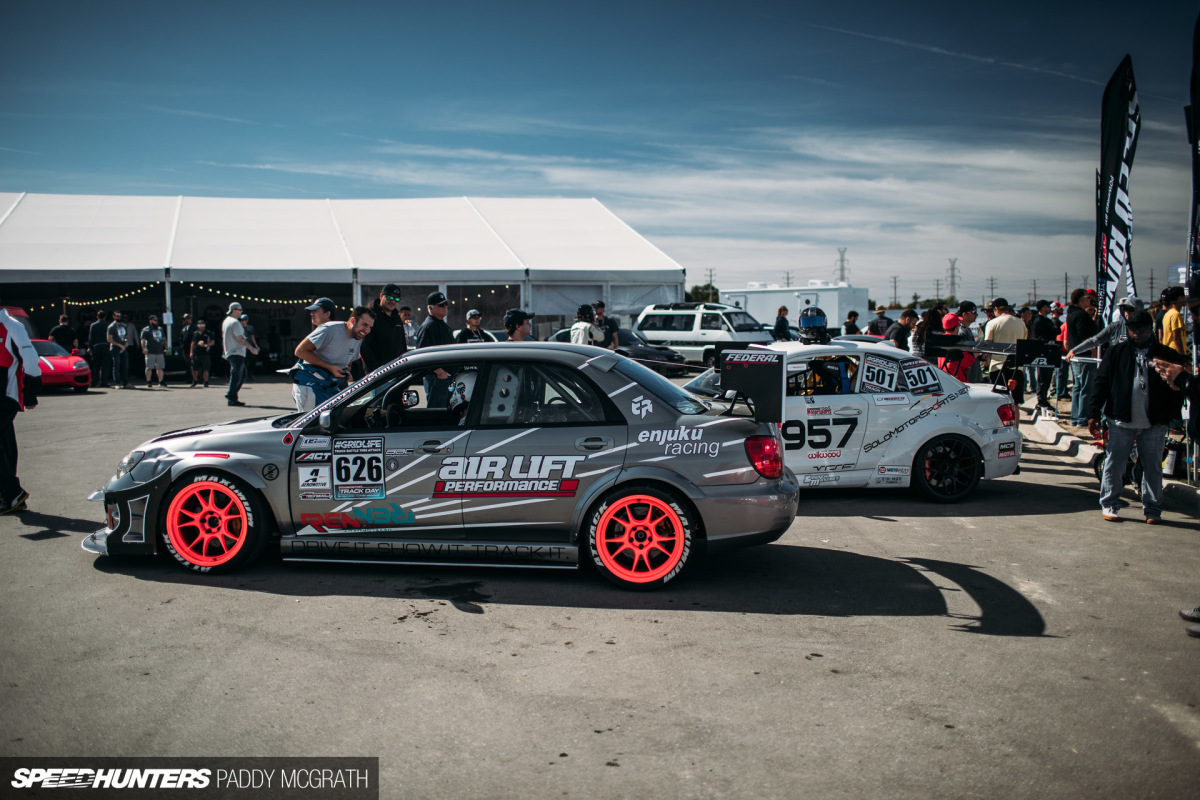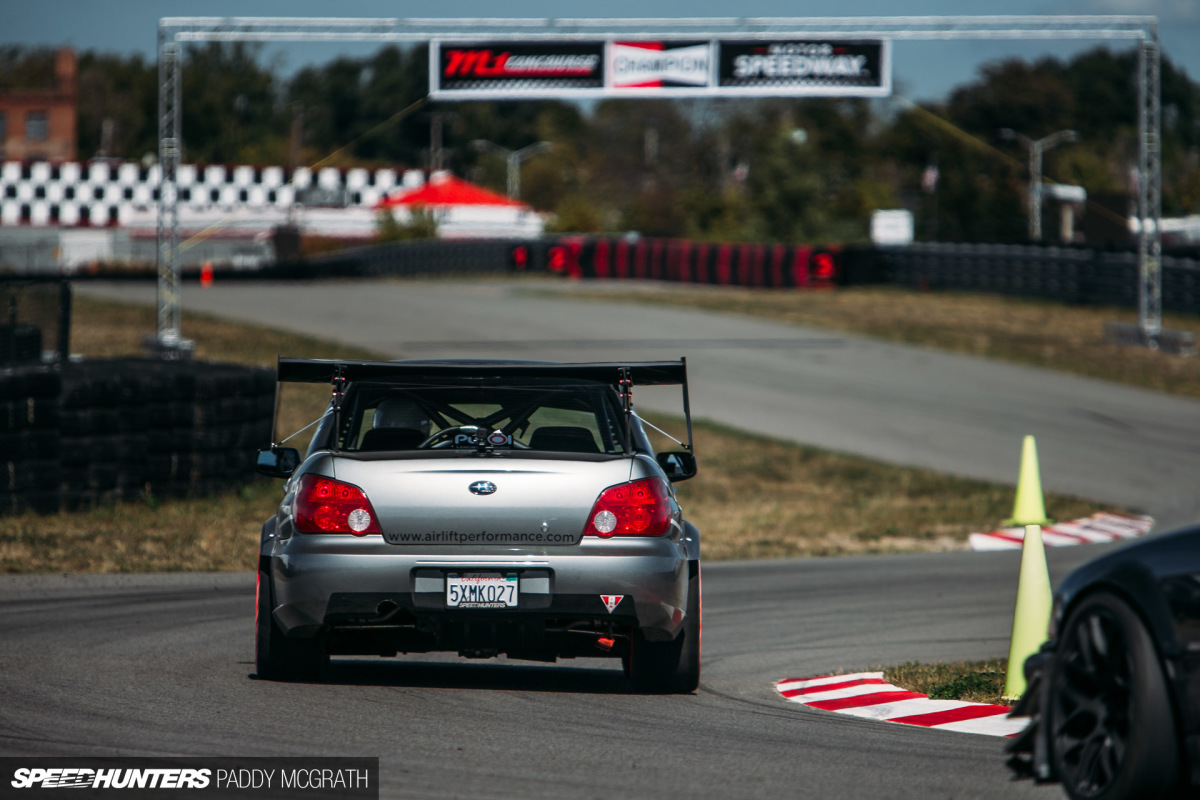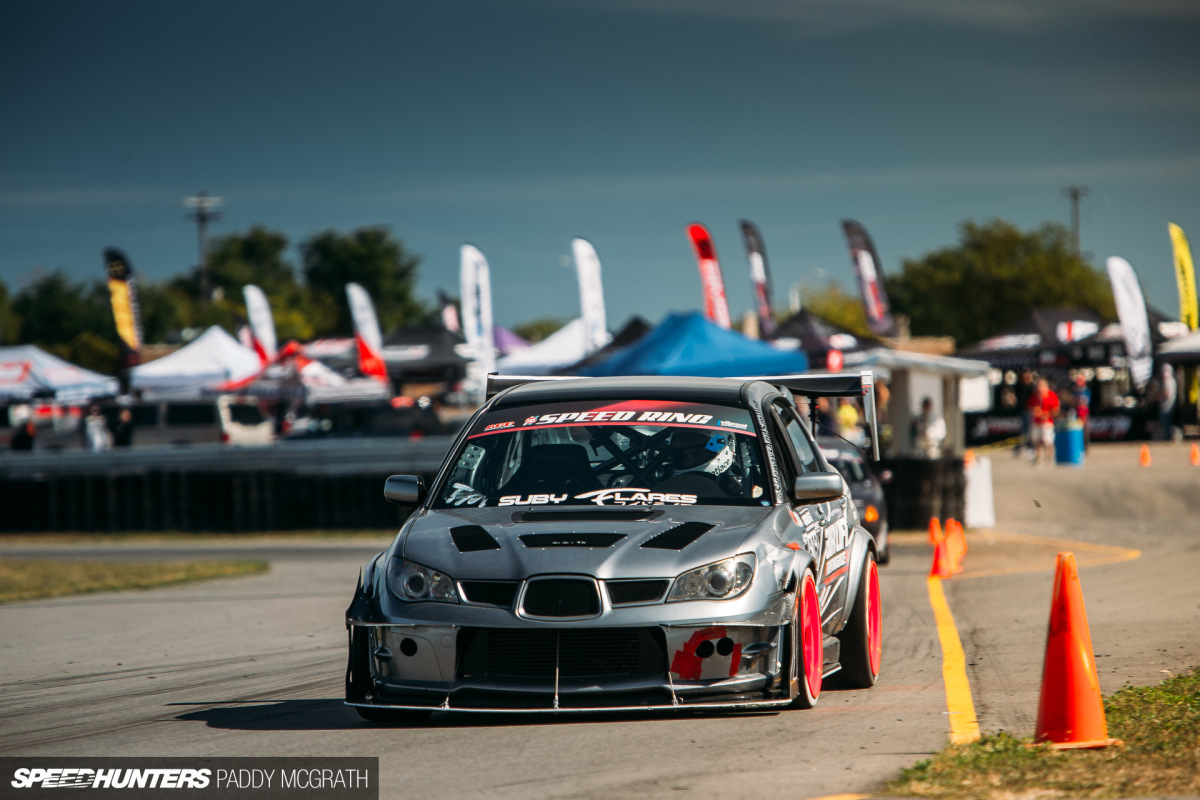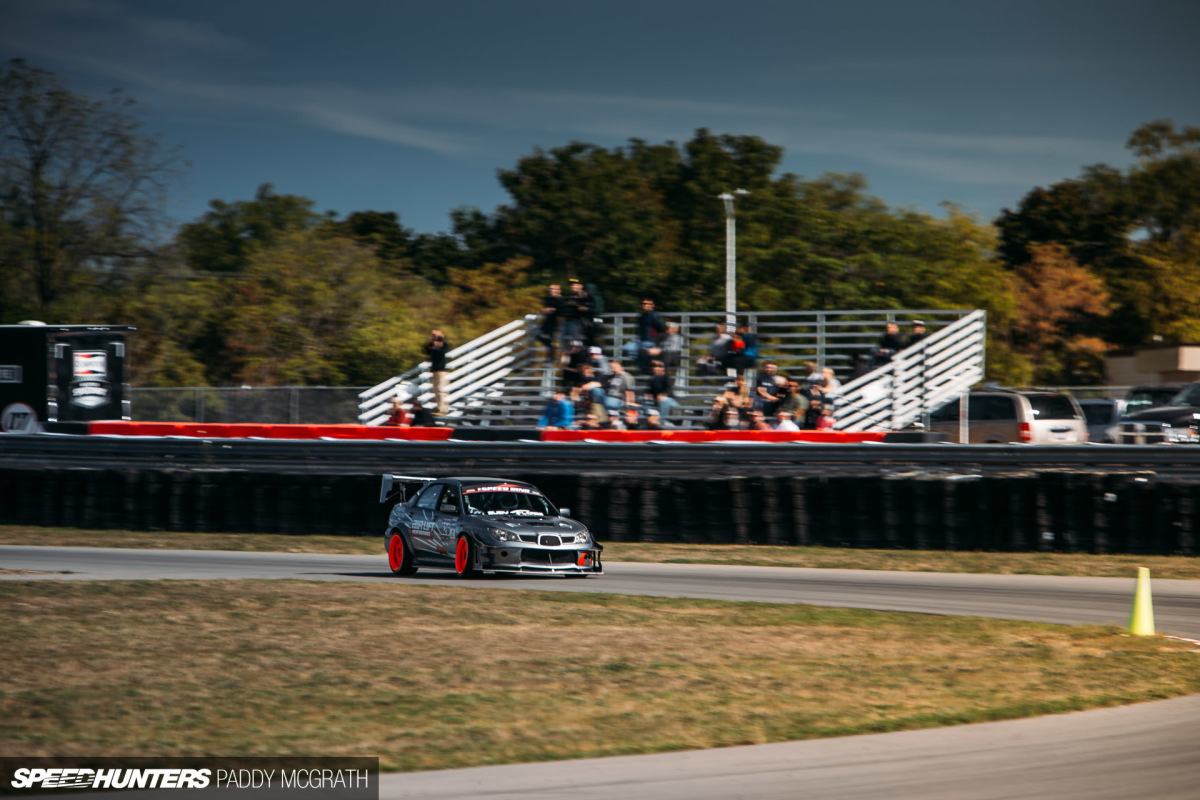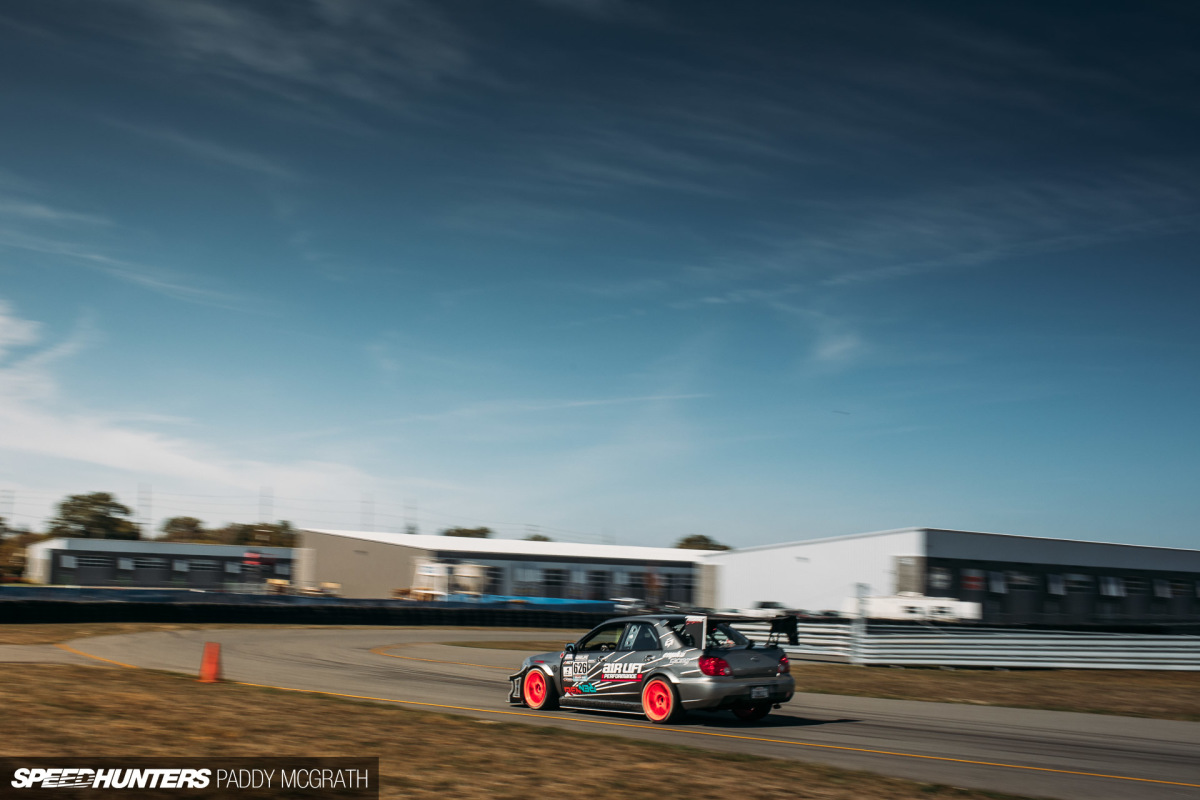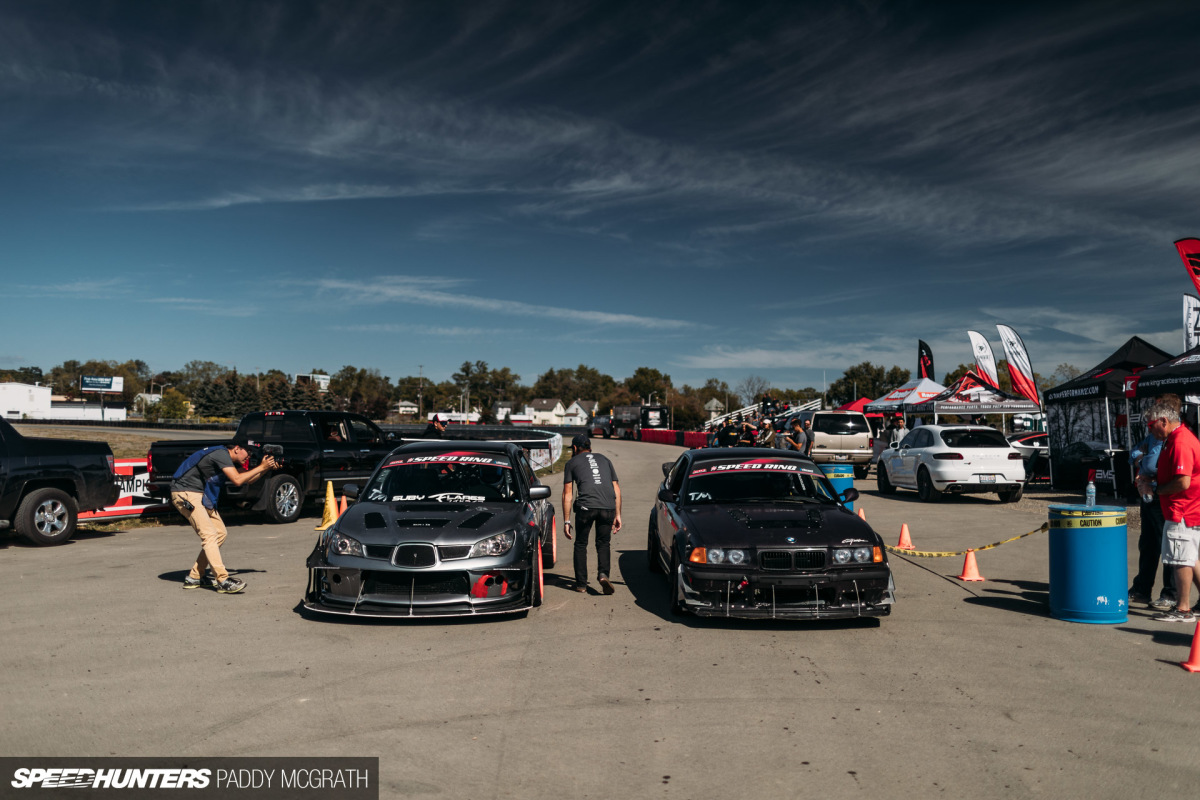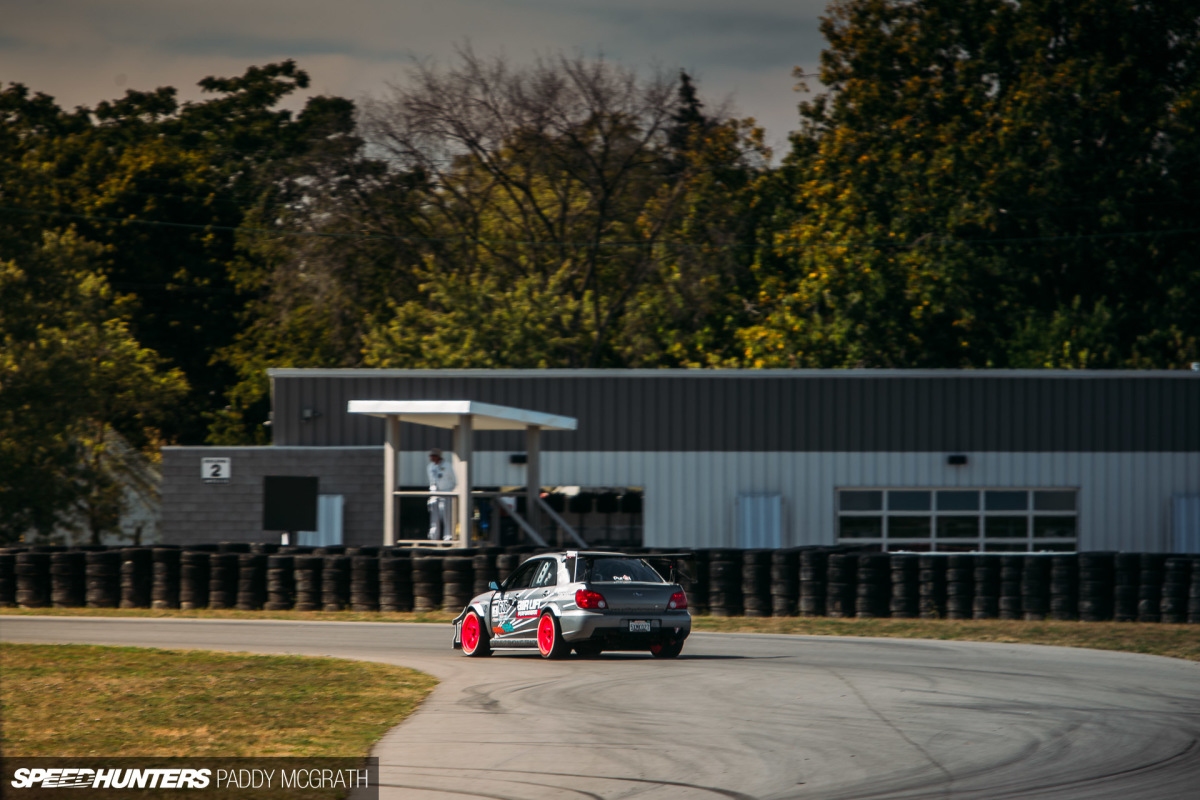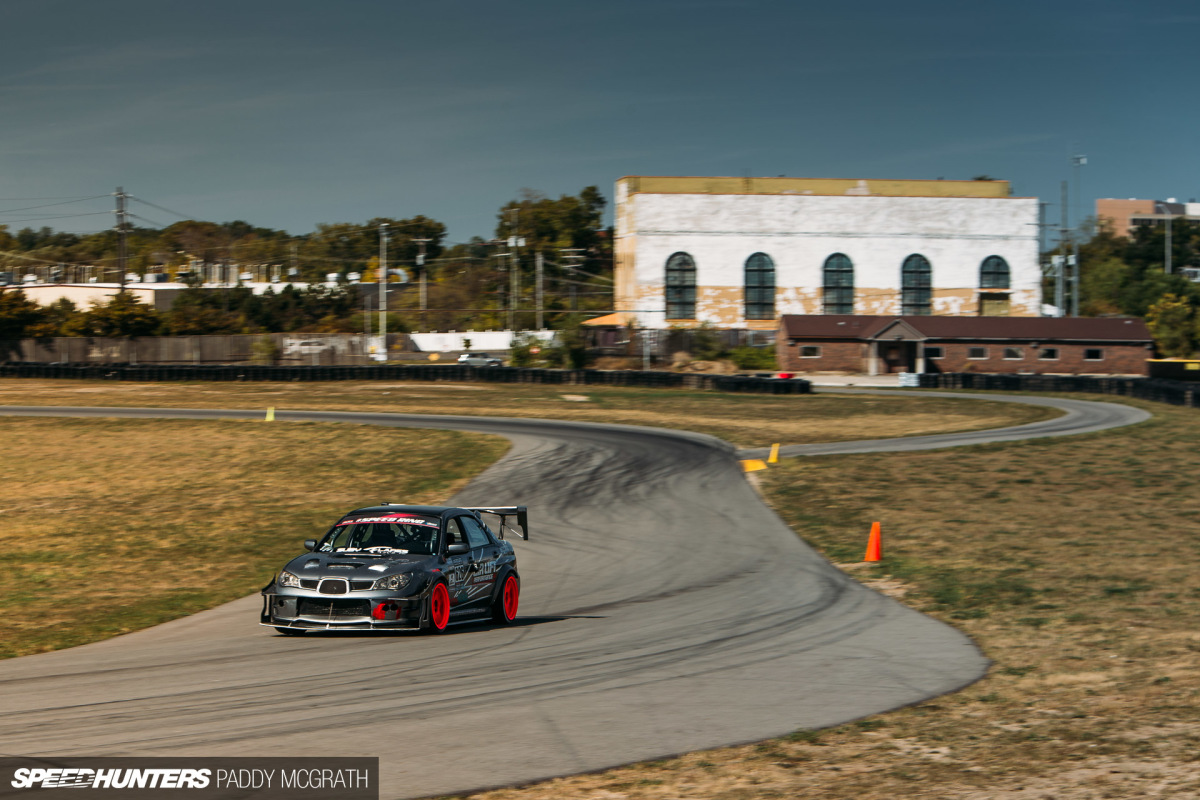 Sours: http://www.speedhunters.com/2017/10/grain-racing-air/
AIR Suspension Sounds
Air Suspension Vs. Coil Springs – What's The Ideal Performance Setup?
Sometimes the simplest idea is the best one after all.
When it comes to OEM manufacturers and their suspension setups, we tend to leave them to their own devices. After all, hundreds of millions of dollars are spent on the development of their suspension systems to give us the best broad spectrum setup for the average end user. For cars that are traditionally performance biased, coil springs are more often than not the best option – tuned for specific amounts of body roll as in the Mazda MX-5 Miata.
Whereas comfort-biased models are oft equipped with air suspension – like the optional rear air setup on the Volvo S90 that irons out bumps as if they weren't even there to begin with. But when we take matters into our own aftermarket hands to get the best out of our rides, there's massive debate between which setup is the most beneficial – with the traditionalists swearing blindly that nothing beats coil springs, while a new generation of 'stancers' will swear that air suspension offers every performance benefit of coil springs and more, along with the added adjustability to raise and lower at will.
So Ultimately, Which Is Better?
When it comes to comfort, there can be no denying that a properly set up air suspension rig is vastly superior. Air is more compressible and adjustable, and copes better with a variety of surfaces in the real world when it comes to making sure comfort is first priority. But performance, what about that? If we're to decide which is best, we need to look at their usage in the toughest of scenarios – the most grueling situations where suspension setups are pushed to their limits and beyond. We've got to look at their use in motorsport. So let's say that you want to track your car – you want it to be as fast as possible, which setup do you choose?
Air Suspension In Motorsport
To many in the motoring scene, air suspension seems like a relatively new technology – something that's come to fruition in the last two decades from an aftermarket perspective. But the truth is, air suspension has been in use in motorsport right here in the US for more than 6 decades – sixty years – that's more than half the time the motorcar has been in existence. NASCAR has been the primary example of air suspension in racing, where since 1949 Air Lift suspension was the brand of choice.
Originally conceived after the second world war to assist trucks in carrying greater weights, it was exactly this principle that made air suspension favored amongst stock car racers. You see, back when NASCAR racers drove actual cars you could buy off a showroom floor, these guys were the top tier everyday drivers. But they didn't just hone their skills on dirt ovals, they honed them elsewhere, and the dirt oval driving helped hone their skills for their other line of work… moonshine running! The early days of stock car racing were also the golden era of shine running, and like many a historical great racing driver, side jobs were of slightly more illegal stature.
But when fully laden with moonshine, stock muscle cars were prone to severe suspension sag – which not only resulted in impaired handling, but also in the potential for breakage of the product. Air suspension was the answer – supplementing the standard suspension to bolster carrying capacity and provide a smoother ride to ensure product arrived unharmed. Since NASCAR drivers used their daily drivers for motorsports, the air suspension lived on in racing. It had its benefits though – the extra support under high loads and the ability to smooth out bumpy roads ensured greater levels of control and a lower likelihood of loss of control when encountering a mid-corner bump.
On the ovals of stock car racing, banked turns placed high loads on the suspension, and it was in this setting that air provided the same benefits as it did during late night shine runs – particularly when installed on the right hand side to counter the effects of the drawn out left hand turns. Under continuous load, air suspension provided exemplary support, but the need for consistency and reliability has resulted in modern NASCAR racers resorting to coil springs. Air suspension has found use in several other motorsports – albeit usually as the exception and not the rule – such as use in off-road Baja racing and even in the World Time Attack Challenge
Coil Springs In Motorsport
Coil springs are far more common in motoring and motorsport alike – first appearing on a road car all the way back in 1906. They've become the dominant suspension setup for most vehicles, due to the ability to predetermine behavior based on their construction, size, and how tightly wound the coils are. Their predictable behavior is the biggest drawcard – due to something called Hooke's Law – whereby springs when compressed expand back to their original dimensions and when drawn outwards, they retract back inwards to original dimensions.
Multi-rate springs feature custom winding that results in the ability to resist different amounts of compressive force with increasing or decreasing resistance – creating a suspension that can be tuned to handle multiple scenarios without the need to physically adjust the suspension – something air suspension can't quite mimic. Coil springs have thus found uses in many a form of motorsport – where they've been paired with specific shock absorbers, multi-rate dampers, gas struts with reservoirs and magnetorheological filling that can change its consistency at the mere press of a button. Everything from modern NASCAR to rallying, and endurance racing to GT racing utilize coil spring suspension.
Particularly in racing where roads are uneven, air suspension has been avoided as the constant, rapidly changing surfaces and compression have the potential to result in ruptured air springs – proving that the reliability of air suspension is secondary to that of a coil spring setup. Even Formula 1 cars – the current pinnacle of motorsport – utilize coil springs and shock absorbers; though they're mounted uniquely to the suspension setup via pushrods and bell cranks. If we're to believe motorsport – the ultimate test of a cars mechanical composition – then coil springs are the superior technology.
It's why Formula 1 uses it, it's why LMP cars use it, and it's why even NASCAR – the former proving ground for air suspension – now uses coil springs. The linearity of response, the predictability, and the reliability make coil spring suspension hard to ignore when it comes to performance.
And In The Real World?
Well in the real world, forces exerted on a vehicle are far less than those you'll find in motorsport. The lines are blurred far more when it comes to finding the better of two technologies. Air suspension provides a duality – comfort and performance at the flick of a switch, with the ability to raise and lower at will – whereas coil spring suspension is static – providing fixed ride height that may result in superior performance, but at the compromise of practicality and daily usability. If outright performance is what you're after – on the street and on track, nothing will beat a highly sophisticated coil spring setup with high end dampers.
However air suspension isn't to be knocked – a good setup can provide exceptional performance with the extra comfort benefits. But in terms of reliability and the ability to precisely tune it for pinpoint accuracy, air suspension – at least for the moment – plays second fiddle to coil springs. It turns out that sometimes the simplest idea is the best one after all.
Gallery
Sours: https://carbuzz.com/features/air-suspension-vs-coil-springs-what-s-the-ideal-performance-setup
Suspension racing air
free ground shipping to the continental U.S. for orders of $100 or more

Shop by Vehicle
Follow us on social media:
ridetech.com
Performance Suspension Specialist
Ridetech manufactures exciting suspension systems that improve the handling and ride quality of your muscle car, truck, Corvette or hot rod. From restorations and show cars, to high-speed autocross and track day cars, Ridetech offers a wide range of premium products including air suspension systems (air ride), coil-overs, shock absorbers, coil and leaf springs, tubular control arms, roll bars, sway bars and much more.
Don't see what you're looking for? Let us know!
Sours: https://www.ridetech.com/
Should You Run Coilovers OR Air Suspension?
When it comes to high-performance cars built to handle well, the general thought of many enthusiasts is that you need coilover suspension. With coilovers, you have the ability to change your spring rates, ride height, and dampening, which allows you to fine tune how it handles. Generally speaking, a coilover suspension is the choice of enthusiasts who want to hit the track or canyon road.
There is a generally assumption that air ride suspension is only for people who want stance and don't care about handling, but this couldn't be further from the truth. In this short article, we're going to dive into air suspension and explain how it can be used for more than just stance.
How is Air Suspension Different From Coilovers?
Before we dive into how air suspension can handle as well as coilovers, it's important to cover what air suspension is briefly. Many modern cars use a MacPherson style suspension with a coilover, even cars with other suspension styles use coilovers. Now, take that coilover, remove the coil spring and replace it with an airbag, and you have air suspension. It's just like a coilover, but with an airbag instead of a coil spring.
In cars where the spring and shock are separate, the airbag would simply replace the coil spring. On many air suspension systems, the strut is height adjustable separate from the airbag which allows you to dial in air pressure without raising the ride height.
Is It Adjustable?
Adjustability depends on the air suspension kit you decide to purchase, but on many air suspension systems, you will have some dampening adjustment. This allows you to control compression and rebound speed, which is critical to good ride quality and well-controlled body movement. As mentioned above, the air strut is also often height adjustable like a traditional coilover would be.
The big benefit to air suspension is being able to adjust ride height on the fly by either increasing or decreasing air pressure on the fly. As you'd expect increasing or decreasing air pressure will change ride height. When you're setting up what air pressure you would like to use at the standard ride height, you will need to adjust the height of the air strut to get the stance at ride height you want.
Is the Effective Spring Rate High Enough for Track Usage?
You might be thinking since you're cramming tons of air pressure into an airbag, there is a limit to how much air can be added before something fails, and that the limit might make the system have a low spring rate. Luckily, this is not the case.
Pressure can be set high enough to work perfectly with a high grip car with lots of aero just fine. Unless you're trying to install an air suspension system on an F1 car, the effective spring rate range should be plenty high enough for any road or track needs.
Is It Bouncy?
With pretty much any suspension system, the culprit of a bouncy ride is almost always poor dampening. An underdamped or over-damped system will ride terrible. As mentioned above, many air suspension kits such as kits from Air Lift Performance, have single adjustable dampers. So, unless you adjusted your dampening improperly, no it is not bouncy.
What About Cost?
If you're the type of enthusiast who thinks you can get a super high-quality coilover suspension system for your car for under $1,000, then yes, air suspension might seem expensive. As many track enthusiasts know, you get what you pay for. There is a reason that track rats are willing to spend upwards of $6,000 or more on a suspension system. All in for an Air Lift Performance kit, for example, you're looking at around $2,000 – $3,000.
So, yes it is more expensive than low-end coilovers, but it's around the same cost as many mid-to-high quality coilover systems.
So, Can it Handle?
To put it simply, yes. There is really nothing about modern air suspension systems that will hold them back from performing as good as a coilover system. The real reason air suspension has become a popular option for general performance use the preconceived notion that it's only for show cars. Is it going to be a viable option for a full-blown race car? Well, it depends.
There are plenty of racers out there running air suspension on their car, such as Cody Miles who races time attack with his Subaru STI with an off-the-shelf Air Lift Performance Kit. If you're racing a Formula car, for example, the added weight could offset the potential benefits, but for 99% of enthusiasts who track their car, even at the elite level, air suspension is a perfectly viable option.
If you have any questions about the Air Lift suspension systems or would like to purchase parts for your car, please do not hesitate to contact us. We can be reached by phone at 1.480.966.3040 or via email at [email protected]
Get air suspension on your car by clicking here
Tags:air liftair suspension
Sours: https://www.vividracing.com/blog/does-air-suspension-handle-good/
Similar news:
The United States developed the air suspension system during World War II specifically for heavy aircraft. The original purpose of air suspension was to save weight with a compact construction. Back then, air suspension systems were also used in other aircraft and some heavy trucks to achieve a self-leveling suspension. This would ultimately result in a vehicle with an axle height independent of the weight of a vehicle's cargo.
Ultimately, the air suspension system offers several benefits and drawbacks for drivers who rely on larger trucks and vehicles to carry heavy loads.
What Is an Air Suspension System?
An air suspension system is a style of vehicle suspension that's powered by an electric pump or compressor that pumps air into flexible bellows that are typically made out of a textile-reinforced type of rubber. Additionally, Pro Car Mechanics describes air suspension as a replacement to the leaf suspension or coil spring system with airbags composed of polyurethane and rubber. A compressor inflates the bags to a certain pressure in order to behave like springs. Air suspension also differs from hydropneumatic suspension because it uses pressurized air instead of pressurized liquid.
What's the Purpose of an Air Suspension System?
In most cases, air suspension is used to achieve a smooth and constant driving quality, but in some instances, sports suspensions feature an air suspension system too. Similarly, air suspension replaces a conventional steel spring suspension in heavier vehicle applications, like trucks, tractor-trailers, passenger buses, and even passenger trains. Air suspension has also become popular in low-riding trucks like this gorgeous 1982 Dodge D200 Camper Special.
What Is Electronically Controlled Air Suspension?
According to the company now known as Dunlop Systems and Components, at the start of the 1990s, Dunlop developed and installed the Electronic Controlled Air Suspension (ECAS) system on the 1993 Range Rover Classic and again on the Range Rover P38A. The United Kingdom-based company developed the ECAS to include several key features:
Vulcanized, heavy-duty rubber air springs at each of the vehicle's wheels
An air compressor in the vehicle's trunk or under the hood of the vehicle
A storage tank for compressed air, which allows you to store air at around an average of 150 PSI
Valve blocks which direct air to the four springs from the storage reservoir through a set of solenoids, valves, and o-rings
ECAS computer that communicates between the vehicle's main computer to calculate where to direct air pressure
Air pipes connecting from the storage tank to the air springs that channel the flow of air throughout the suspension system
A desiccant-filled drier canister to keep the internal recesses of the system dry
The electronically controlled air suspension also features height sensors that are based on sensing resistance in contact with the terrain on all four of the vehicle's corners to provide height reference for all corners. Additionally, further advancements are beginning to feature some Electronic Control Units (ECUs) that are able to fit under the vehicle's floorboard, making air suspension more widely featured in everyday driving.
The Benefits and Drawbacks of Air Suspension Systems
According to Future Marketing Insights, the total value of the air suspension market at the end of 2017 was around $4.3 million. So whether it's a manual or electronic air suspension system, the benefits can greatly improve the ride of the vehicle. Take a look of some of the benefits of air suspension:
More driver comfort due to the reduction in noise, harshness, and vibration on the road that can cause driver discomfort and fatigue
Less wear and tear on the suspension system due to reduced harshness and vibration of heavy-duty driving
Trailers last longer with air suspension because the system components don't take on as much vibration
Air suspension reduces the tendency of short wheelbase trucks to bounce over rougher roads and terrain when the vehicle is empty
Air suspension improves the ride height based on the load weight and a vehicle's speed
Higher corner speeds due to air suspension being better suited to the surface of the road
Air suspension increases the transport capabilities of trucks and trailers by providing a better grip that levels the entire suspension. An air suspension system can also be adjusted for feel, so drivers can choose between a softer feel for highway cruising or a harder ride for improved handling on more demanding roads.
In the case of hauling heavy loads, air suspension offers more consistency and keeps all wheels even. The air suspension system keeps trucks level from side to side, especially in cases where cargo is difficult to level. This results in reduced body roll when turning corners and curves.
Even with the benefits of an air suspension system, Driving Tests New Zealand suggests several drawbacks. Some of these disadvantages that so and so reports include:
The initial costs of purchasing and installing an air suspension system — air suspension can also sometimes reach three times the cost in repairs as a leaf suspension system over 10 years' time
Fuel overheads for running compressors for occasionally pumping air to the correct pressure
Fuel efficiency can suffer from the heavier weight of air suspension over the weight of leaf suspension
An air suspension system's vulnerability to air leaks can result in malfunctions
Some of the drawbacks of air suspension systems are because of some of the mechanical issues they can be vulnerable to. Several of the common issues with air suspension systems that can require repair include:
Rust or moisture damage from the inside that can lead to the air struts or bags to malfunction
Failure of the air suspension tubing connecting the air struts or bags to the air system
Air fitting failure resulting from initial fitting or infrequent use
Compressor burn out due to air leaks in the springs or air struts from the compressor constantly engaging to maintain the proper air pressure
Even with these common mechanical problems, the benefits can far outweigh the drawbacks.
Sources:
https://www.futuremarketinsights.com/articles/air-Suspension-systems
https://procarmechanics.com/is-air-suspension-better-than-regular-suspension-systems/
https://www.drivingtests.co.nz/resources/advantages-air-suspension/
https://www.dunlopsystems.com/product-range
This content is created and maintained by a third party, and imported onto this page to help users provide their email addresses. You may be able to find more information about this and similar content at piano.io
Sours: https://www.caranddriver.com/research/a31994163/air-suspension/
1936
1937
1938
1939
1940