---
UPDATE: New wallpapers added! Scroll to the bottom of the post to see the new additions.
It's a new year and I'm feeling a fresh boost of creativity.
So I decided to put that to good use and make you all some cute wallpapers for your celly.
I don't know about you, but the wallpapers that come with the iPhone are not that inspiring. And kind of distracting from the icons, in my opinion.
And while I love to put my kiddos and family pictures on the lock screen, I tend to like my home screen background minimal and clean. But still fun!
Maybe you're in the same boat?
Anyways, if you find some wallpapers you like, the link to get them is located at the bottom of the post.
I put them all together in one nice little zipped-up file for you. These are cute and girly – lots of pink!
How to get your Girly iPhone Wallpapers
Here's the step-by-step process for how to get these cute iPhone wallpapers.
Click the button to get your wallpapers.
The file should automatically download for you.
After it's downloaded, save the files to your iPhone. (You can save them into your 'Photos' folder.
To change your wallpaper on your phone, go to Settings —> Wallpaper —> Choose New Wallpaper —> Camera Roll—> select saved wallpaper from there!
It's really that simple! You can always refer to this page from Apple for additional help.
Wallpapers for iPhone
Here is a rundown of all the wallpapers for you. I hope you guys enjoy them!
Watercolors & Floral Wallpaper
A taupe background with white florals
A blue watercolor background
A pink watercolor background
A blue background with pink pineapples
A peachy pink background with darker pink florals and green abstract dots
Wallpaper for Every Month of the Year
Adorable and Cute iPhone Backgrounds for every month of the year! Upload a new one every month.
Green and Taupe Wallpaper
A sage green background with modern white lines
A light peach background with sage green "sprinkle" pattern
Cute peach background with a favorite quote – "enjoy the little things" in a scripted, handwritten font. Looks like you wrote on your phone! Kind of cool.
Pink and Green Patterned Wallpaper
A pretty pink background with white splatter paint
A sage green background with peach/ivory clover pattern
A speckled pink pattern on a peach background
A pretty pink background with a light pink heart pattern – perfect for Valentine's Day!
Peach background with a darker peach triangle pattern
For all my sewers and crafters out there! A cute scissors pattern on a pretty pink background.
A pink gingham pattern wallpaper
Pink Floral and Leaves Abstract Wallpaper
Update: NEW Wallpapers!
I've added these four floral/greenery abstract wallpapers. Simple, clean and bright. Enjoy!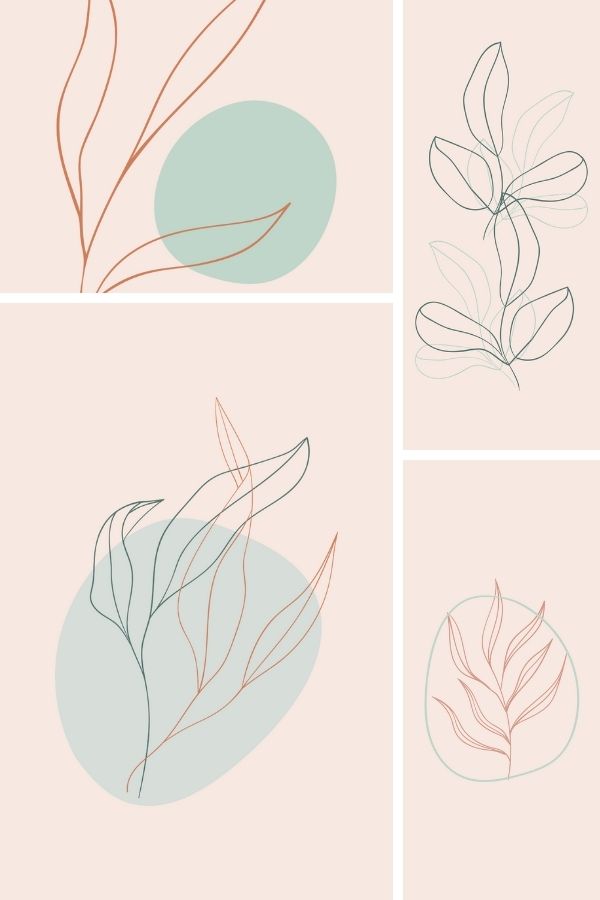 To get ALL the cute wallpapers for iPhone, simply click the button below…
I'm currently rocking the scissor pattern and it looks great. It's very clean and uncluttered looking.
The creative spirit in me loves making wallpapers, so I'm thinking of adding more holiday and seasonal wallpapers, too.
Feel free to bookmark this page and come back in the near future.
I hope you guys enjoy it!
Talk soon guys!
xo Karen
Sours: https://decorhint.com/cute-wallpapers-for-iphone/
50 + Free Cute Wallpapers For iPhones with HD Quality
*This post may contain affiliate links, which means I'll receive a commission if you purchase through my link, at no extra cost to you. Please read full disclosure here.
This post includes 50+ free cute wallpapers that you can download to your phone!
Are you looking for cute background images that can add a pop of color to your iPhone home screen? I got you covered! Below, I've gathered 40 super adorable iphone wallpapers for you to download! Feel free to save as many as you like. They're all incredibly cute so it's pretty difficult to decide on just one.
To save the photos to your phone background:
Desktop: Right-click to save to your downloads, email them to yourself, then proceed to save them to your phone.
On mobiledevices: Long hold on the picture, then click "save image". Or simply screenshot it.
50 + Cute Wallpapers for iPhone:
1. Well, Hello There!
2. Big Puffy Cheeks
3. iPhone Wallpapers: Besties For Life
4. The Penguin Domino Effect
5. Piano Prodigy
6. Cute Wallpapers: Lion King
7. Smirky Smirk
8. Cherries On Top
9. Ponyo and Sosuke
10. Chilling By The Beach
11. You're Rude!
12. A Flower For You
13. Totoro On A Sunny Day
14. Love You To Infinite & Beyond
15. Orange Juice Delight
16. Feeling Cute
17. Cute Wallpaper: Pink Piggy
18. Avocado Chronicles
19. I bee Leave In You
20. Stitch In Love
21. Waves After Waves
22. Don't Worry, Be Happy
23. Piggy Overload
24. Confused Giraffe
25. A Lovely Day
26. Smile!
27. Cute Mini Dino
28. Minty Beauty
29. Paper Planes
30. Cute Backgrounds Boba Panda
31. Don't Touch My Phone
32. Powerpuff Girls
33. Cute Wallpapers for iPhone: Avocado
34. Why Are You On My Phone?
35.Warm and Fuzzy
36. I Love You
37. Full of Love
38. Summertime Vibes
39. Magical Butterfly Heaven
40. Baby Tiger
41. Upside down Stitch
42. Halloween Nights
43. Feeling Myself
44. A Whole Mood
45. Boo! I Scared You!
46. You Are A Blessing
47. Winnie The Pooh
48. Dinosaur Adventures
49. Banana Aesthetics
50. Cute Wallpapers: Endless Sunshine
51. Pineapple Delight
52. Shook To the Core
Enjoy Your New Cute Wallpaper!
Were you able to save some of these super adorable wallpapers on your phone? Let me know in the comments!
I personally love an aesthetically pleasing and adorable background for my phone. Since I check my so many times throughout the day, I prefer to have a background that can make me feel happy when looking at it.
And hopefully, this post was able to help you find some cute backgrounds that you can save to your phone, and use sometime in the future!
For more aesthetic wallpapers for your iPhone, make sure to also check out:
Posted By: Jamila · In: College
Sours: https://www.justjamila.com/cute-wallpapers/
The Best iOS 14 Wallpaper Ideas That'll Make Your Phone Look Aesthetically Pleasing AF
Apple's most recent iOS 14 update has blessed iPhone users with endless home screen possibilities. The ability to customize your display to your heart's desire has given tech-lovers a range of creativity they never thought possible. Creating aesthetically pleasing home screens is the new cool thing to do, but with so many options, it can quickly become overwhelming. So, first thing's first: choosing a wallpaper background to fit with your theme. Whether you want something seasonal and festive or you're all about the trendsetting pastel and neon vibes, these background ideas will help you figure out your ideal aesthetic.
To download these backgrounds from your desktop, enter full-screen mode by clicking on each photo, then right-click on the wallpaper image to save it to your computer. Text or email the picture to yourself, and save the wallpaper to your camera roll. Change your background by viewing the wallpaper in camera roll, tapping the share button, and selecting "use as wallpaper."
If you're viewing this on your iPhone, press and hold down on an image to open it up, click "save image," and then tap the share button and select "use as wallpaper."
Check out the best wallpaper ideas for your iPhone, ahead.
Sours: https://www.popsugar.com/tech/ios-14-wallpaper-ideas-47818081
Aesthetic Wallpapers/ Backgrounds for iPhone + Android
If you are looking for cute iPhone wallpapers you have come to the right place! I've been collecting all my favourite cute and girly wallpapers to use on my lock screen, and now there are here all in one place!
How to Save my Cute iPhone Wallpaper
To set one of these cute iphone wallpapers as thebackground image on your phone follow the below instructions:
Tap and hold the photo and save it to your camera roll
Open your device's settings app from the home screen
Select "Wallpaper"
Select "Choose a New Wallpaper"
Pick the photo you just saved to your camera roll
The Best Cute iPhone Wallpapers
You can choose any of the pretty iPhone background designs below. They are all free and you can save as many as you like! I will be regularly updating this page when I find more designs so be sure to bookmark this post!
This cute dog is my favourite home screen background! The date and time is clearly visible in the pink background above the dog.
This glittery design is a good wallpaper if you want to make a statement! It's lovely and bright and would make a great summer iPhone wallpaper.
This simple design could make a cute summer wallpaper. It works well on both the home and lock screen as all the apps can be clearly seen against the background.
If you are looking for cute disney backgrounds this Wall-e wallpaper is a a cute wallpaper for iPhone! Some of the best cute wallpapers I've found have Disney images!
More Disney wallpapers! This sweet wallpaper is hd quality and would also make an adorable desktop wallpaper.
Cute iPhone wallpaper with Animals!
I love alpacas! If you are looking for alpaca iPhone wallpaper I have quite a few on my site! They can also be used as free screensavers for iphone!
If you're looking for cute simple wallpapers what could be better than an alpaca! This free iPhone wallpaper is one of my favourites!
I love cute phone backgrounds and this cat is one of my favourite cute iPhone backgrounds!
I love this owl wallpaper! It's a pretty iPhone wallpaper for all ages!
If you're looking for cute wallpapers they don't come cuter than this! I love cute kitten wallpapers!
This is a cute dog iPhone wallpaper and would be great if you are looking for pretty iPhone backgrounds.
If you want popular cute wallpapers for iPhone what could be more cute than a teddy bear! Also this one would be good if you want a green iPhone wallpaper or turquoise wallpaper iPhone.
If you need cute iPhone wallpaper a cute bunny wallpaper would be great!
Other Wallpapers
Did you like this collection of cute aesthetic trendy wallpapers for iPhone? Check out my other iPhone Wallpapers below which include quotes wallpapers, pretty wallpapers and holiday wallpapers.
If you are looking for the best free wallpaper for iPhone, UK Beauty Room regularly posts the best free wallpaper for apple iPhone. These wallpapers would suit the following phones:iPhone 7, iPhone 6, iPhone xr, iPhone 8 ,iPhone x, iPhone 6s plus, iPhone 6 plus, iPhone 8 plus, iPhone 5, iPhone XS max, iPhone xs.
Check out some other iPhone wallpapers here!
Olivia Herlihy
Olivia is the owner of UK Beauty Room and founder three other successful websites. She gained an online following after creating a natural haircare routine which completely transformed her hair. Olivia has since written an eBook on Ayurvedic hair care to help others use the same formula to improve their own hair.
Find me on: Web
Sours: https://ukbeautyroom.com/cute-iphone-wallpapers/
Iphone wallpapers cute
Looking for the best cute iPhone wallpapers that you can save today for your phone? Look no further as I compiled all the wallpaper that you can use for your phone. Honestly all really cute iphone wallpapers!
This post may contain affiliate links at no additional cost to you. Read our Privacy Policy Page for more information.
This post is all about free cute iPhone wallpapers that are aesthetically pleasing and relatable
Summary
My favorite is the Paris Eiffel Tower as it reminds me of traveling and how I miss it so much.
Save the wallpaper foryour phone by clicking the save image as or long–press on the image that you like and download it on your phone for absolutely free! Neat!
Let's Start!
Lady Light
2. Sparkle Hope
3. Hearts Family
4. Giraffe Peekaboo
5. Flower Never Fades
6. Dog in colorful Room
7. Catterfly
8. Fistbump Sky Cat
9. Majestic Wings
10. Snow Tree
11. Eye Owl You Very Much
12. Penguin's Day
13. Sakura Mountain Blue
14. Yellow I love you
15. Pink SKy
16. Lady WIndmill
17. Jelly Cube Bear
18. Fun Pastel
19. Pink Marble
20. Pink Vibes Only
21. Gourmet Donuts
22. Blossoming Flower
23. Up Umbrella pink
24. Pink Popsicles Raspberry Flavor
25. Pink Doughnut sprinkles
26. Flamingo Surf
27. White Yellow Flowers
28. #Never Stress
29. My My Monsteraa
30. Hello Purple
31. Girl Boss in the making
32. You're Looking Sharp Cactus
33. Felt Hearts
34. Jelly Cherry
35. Pink Fur Galaxy
36. Foxy Smiley
37. Dolphin Stuffy
38. Hedgehog's Day
39. Green Heart Signal
40. Pink Overload
41. sassy, moody, nasty
42. When you can't find the sunshine, be the sunshine quotes
43. Nature Heart
44. Pink Bubble Chat
45. Peaches in Georgia Square
46. a better me is coming
47. panda cold
48. Grizzly chill
49. Ice Bear loves the cold
50. Piglet and Bunny
51. Sushi Sun Bathing
52. Stich
53. City of Angels
54. Dreams don't work unless you do
55. Harry Potter school house
56. You're so cute chemicals name
57. We can do it!
58. Batgirl
59. Life is tough but so are you
60. Moon Blue starry night
61. Smile Daisies
62. Slurpee Boy
63. I can't wait to go home
64. Roses Valentine
65. Happy Skippy
66. Friendly Bears
67. Floral Pizza
68. Friendly Forever
69. Supergirl
70. Whats the tea?
71. Don't pick up the phone
72. Panda bear blues
73. Spot the dog
74. Watermelon Sugar
75. Paris is Fun
Other post you might like to read next:
This post was all about cute wallpapers that you find too cute and have sparked the inspiration for you everyday
Here are more ideas you will love after this post, Click to read more
This post was last updated on:
October 8, 2021
Categories DecoratingSours: https://alyssagermaine.com/cute-wallpapers/
Best Wallpaper Apps for Pretty Iphone Wallpaper (2020)
We spend so much time looking at our cell phone screens these days, it's no wonder it's become so popular to make your iPhone "aesthetic" in iOS 14. Changing your iPhone wallpaper is one of the easiest ways to spruce up your phone and inject some personality into it. And, as silly as it might sound, giving your iPhone a makeover with some new wallpaper (live wallpaper or static), is a small but not insignificant way to get a virtual refresh, akin to that post-spring cleaning feeling.
A phone background could feature cute animals, lovely sunsets, a goofy meme, something related to your favorite fandom and everything in between. You might even liken setting your phone's wallpaper as the photo of a loved one to keeping their photo in a locket or wallet. 
If you're bored of your iPhone's stock images, here are five places to find some new backgrounds for your phone, and how to change your wallpaper in the first place.
Now playing:Watch this: iPhone 13 rumor roundup
5:31
How to change your wallpaper 
Changing your iPhone's wallpaper is pretty easy and there's more than one way to do it. 
1. Go to Settings on your iPhone.
2. Tap Wallpaper.
3. Tap Choose New Wallpaper.
4. Choose an image. Newer iPhones include stock wallpaper that moves as well as regular still Dynamic, Stills, Live or one of your photos. New stock wallpaper often comes with OS updates. 
5. Once you choose an image, you can adjust it to fit the screen how you like.
6. You can choose where you want the wallpaper to appear as well -- home screen only, lock screen only or both. 
You can also change your wallpaper directly in the Photos app.
1. Select the image you want from a folder or your camera roll.
2. Tap the share button in the bottom left.
3. Scroll down and choose Use as Wallpaper.
4. Once you choose an image, you can adjust it to fit the screen how you like.
5. You can choose where you want the wallpaper to appear as well -- home screen only, lock screen only or both. 
If you're looking for something new, here are five sites to help you find the perfect iPhone wallpaper for any mood or occasion. 
Read more:iPhone 13 rumors so far: Release date, specs, price and everything else we're hearing
1. Pexels
The Pexels website has over 1,000 free iPhone backgrounds, and more are added every day. You can scroll for ages through landscapes, fruit, surreal art, cityscapes and more. Simply search iPhone wallpaper on the site and apply any filters you'd like -- orientations, sizes and color schemes. It's free to download images, but if you want to favorite or collect images on the site, you'll need to create a free account.
When you find an image you like, tap it to view it closer and select Free Download. Pexels will download it directly to your phone -- choose Files, and the image should be in Recent. If you like the photographer, Pexel will also provide their Twitter and Instagram information.
Read more:The best ways to sell or trade in your old iPhone for 2021
2. Pixabay
Pixabay is another option for iPhone wallpaper. Similar to Pexels, simply search iPhone wallpaper in Pixabay to find a background you like. You can also filter photos, vector graphics, illustrations and more. Once you find an image, tap Free Download and choose the dimensions that best fit your phone. 
You can make a free account on the site to favorite images, but it's not mandatory to download an image. Again, the image should go straight to Files in the Recent folder. Pixabay has a social media feel, and you can check out the photographer's page to send them a message or follow them. 
3. Unsplash
Similarly to Pixabay and Pexels, Unsplash has thousands of free images to search for the perfect iPhone wallpaper. The site has an Instagram-like feel where you can follow the photographers and artists, as well as like and collect images. Its more social features like collecting, favoriting and following artists require that you make an account. 
Once you find an image you like, just tap Download and you'll find the image in your Recent folder. 
4. Pinterest
Pinterest is one of my favorite places to find phone wallpaper that matches my personality. It's not difficult to become familiar (or obsessed!) with the photo-sharing site. Simply download the free app and make an account -- also free. 
Search any image you like -- or more specifically iPhone wallpaper -- and tap to open it. You'll see a Read It button (opens corresponding articles that the image appears in) and Save (which lets you "pin" the image to a board.) Tap the three-dot Settings button for more options and choose Download Image. 
If you'd rather not commit to the app, you can open Pinterest in your mobile browser. You can search Pinterest images in Google. Tap on the image from there, tap the three-dot Settings button for more options and choose Download Image. 
5. Tumblr
Remember the blogging site Tumblr? It's still out there and is a fun place to find new wallpaper for your phone. You'll need an account to explore the app to the fullest, but like Pinterest, you can search images from Tumblr through Google. To save a photo -- in the app or through a Google search -- tap the photo and then long-press. You'll be able to find the new image in your Camera Roll. For dedicated wallpaper, you can search "iPhone Wallpaper." 
For more, check out the five best emoji keyboards for Android and iOS and everything we know so far about iOS 15.
Rad more: Best iPhone 2021: Apple currently sells 7 different models. Here's how to pick one
Stay up-to-date on the latest news, reviews and advice on iPhones, iPads, Macs, services and software.
Sours: https://www.cnet.com/news/iphone-wallpaper-need-a-refresh-these-are-the-5-best-sites-to-find-free-options/
You will also like:
*Disclosure: This post may contain affiliate links, which means that I get a commission if you decide to make a purchase through my links, at no cost to you. Read my disclaimer for more info.
Are you looking for new iPhone wallpapers with cute characters, messages and backgrounds? Then you're in the right place! Whether you're after wallpapers with Disney characters, beautiful scenery with sunsets or something entirely different, you'll find the best cute wallpapers with HD quality here.
I've listed 45+ adorable free wallpapers that will help you feel joyful throughout the day when you look at your phone.
Feel free to save as many wallpapers as you like, I know it can be hard to choose just one!
To save the wallpapers for your background:
On mobile: Hold down on picture and save image or screenshot it.
Desktop: Right-click to save, save to your downloads and airdrop to your phone or email them to yourself to save on your phone.
The Best Cute iPhone Wallpapers:
1. Cute Seal 
Cute seal on a pink background
2. I Like It Upside Down
Disney's Stitch on a blue background
3. Baby Tigger 
Baby Tigger 
4. Baby Dinosaurs
Cute blue dinosaurs
5. Pink Watermelons
Pink watermelons
6. Dreamy Sunset
Dreamy pier on a sunset
7. A Little More Kindness, A Little Less Judgement
A little more kindness, a little less judgement
8. Stitch In Love 
ADHD Stitch background
9. The Antisocial Social Club
The Antisocial Social Club
10. I See U
I See U
11. Pastel Ice Cream
Pastel ice cream
12. Turquoise X Gold
Turquoise x gold
13. I Like Big Books And I Can Not Lie
I like big books and I can not lie
14. The Powerpuff Girls
The Powerpuff girls
15. Your Only Limit Is You
Your only limit is you
16. Netflix & Pizza
Netflix & Pizza
17. Perfect Is Boring
Perfect is boring
18. Palmtrees & Sunset
Palmtree & sunset
19. Ocean Front
Ocean front
20. Smile, You're On My Screen
Smile, you're on my screen
21. Hola
Hola
22. Hey Queen
Queen
23. Pink Stripes
Pink stripes
24. You're Very Smart
You're very smart
25. To Infinity & Beyond
To infinity & beyond
26. Kindness Changes Everything
Kindness changes everything
27. Cake Is Life
#Cakeislife
28. Ocean Sunset
Ocean sunset
29. Chanel Inspired
Chanel / Image Source: Elizabeth Anne W 
30. Close Your Eyes
Eyes / Image Source: Elizabeth Anne W
31. Enjoy Every Moment
Enjoy every moment
32. Make Waves
Waves
33. Golden Star
Starfish on ocean floor
34. Happy Thoughts
Happy thoughts
35. It's Locked, Stupid
It's locked, stupid
36. Sleeping Cutie
Sleeping Pooh
37. "I'm growing!"
"I'm growing!"
38. Metallic Kiss
Metallic Lips
39. Star Struck
Star Struck / Image Source: Dizzy Brunette3
40. Snow & Sea
Snow & Sea
41. Moomin Treasure
Moomin
42. S*ts & Giggles
BFFs 
43. Falling Leaves
Falling leaves
44. Queen Of Everything
Queen of everything
45. Puppy Eyes
Cute puppy / Image Source: Elizabeth Anne W
46. Playful Puppy
Playful puppy / Image Source: Elizabeth Anne W
47. Smoke Show
Colorful smoke screen
Which of these was your favorite wallpaper? Let me know in the comments what you're going to use on your phone next!
P.S. Sharing is caring!
Want More Wallpapers? Check These Out!
30+ Inspirational Quotes Wallpaper For iPhone
45 Free Beautiful Mountain Wallpaper For iPhone
30+ Super Pretty Wallpaper Backgrounds
All Wallpapers For iPhone
Sours: https://chicpursuit.com/cute-iphone-wallpapers/
2174
2175
2176
2177
2178