TCL ELIT400NC Noise Cancelling Bluetooth Headphones Review
TCL ELIT400NC Noise Cancelling Bluetooth Headphones Review
TCL is best known for budget friendly televisions and is one of the quickest growing consumer electric companies around. In 2018, TCL sales reached nearly $6 billion USD after selling over 28 million TVs among other things. TCL also happens to be Americas fastest-growing TV brand and the second largest TV manufacturer in the world. They make plenty of other consumer electronics though and today we'll be looking at one of their latest headsets, the TCL ELIT400NC.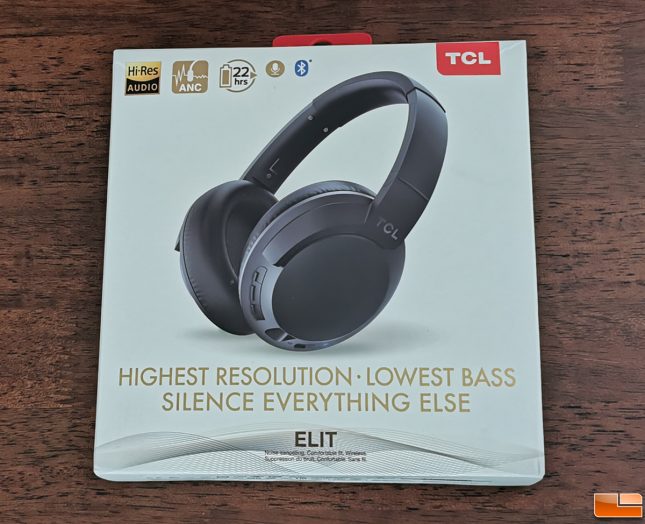 TCL recently got into the headphone market and teamed up with an innovation lab in Belgium called iLab to develop the series. TCL has four new headphone series that consist of both wired and wireless models with being in-ear and on-ear models as well. The four series are SOCL ($9.99-$59.99; aimed at those under 25 years of age), MTRO ($19.99-$49.99; aimed at 18-30 year olds), ACTV ($19.99-$39.99; aimed at active- and fitness-minded consumers of all ages), and ELIT ($24.99 – $99.99; aimed at those looking for premium sound).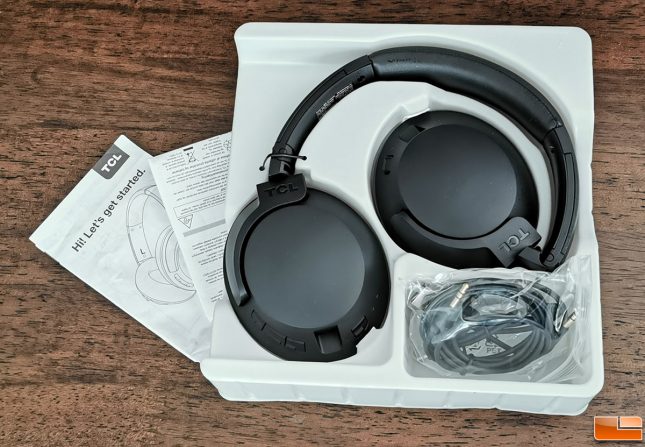 The ELIT400NC headphones are the flagship model from TCL and have a ton of features. For example, you have active noise-cancellation, 22-hour battery life, super fast charging (a quick 15-minute charge powers them for four hours), a built-in microphone, memory foam ear cups, and rotating ear pieces that pack flat. Inside the box you'll find the headphones, a quick start guide, USB Type-A to Micro-B charging cable, and the 3.5mm audio cable.
TCL ELIT400NC Specifications
Bluetooth Version – 4.2 (10m wireless range)
40mm speaker drivers

Range: 9 – 40000Hz
Sensitivity: 94dB
Impedance: 86 Ohm
Maximum Power Input: 50mW

Li-Polymer Battery Life

22 hours long play time (Bluetooth)
16 hours long play time (Bluetooth + ANC)
25 day standby time
15 mins fast charging for 5 hours play time

Active Noise Cancelling (ANC)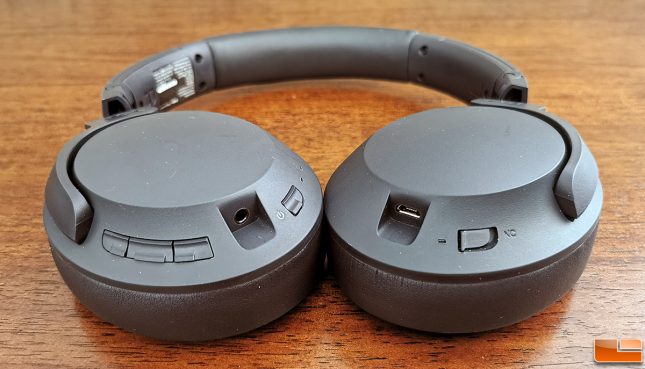 These headphones have a very simplistic look and feel about them. Nothing is over the top and to be fair for $79.99 shipped we didn't expect it to be. On the right ear cup (left side above) you have the 3.5mm jack, power button, and three other buttons. Holding down the power button enables Bluetooth pairing. The outer two buttons on the far left control volume and the middle button has many uses. One push of the middle button will answer or hang up calls, pause or play music, skip to the next song with two pushes, and go back to the previous song with three pushes. On the left ear cup (right side above) you have a slider for Active Noise Cancellation (ANC) and the USB port for charging.
The button shape and feel when using them leaves something to be desired and TCL can easily update that down the road on future designs. They just don't feel premium compared to the Sony WH1000M3's or the Bang & Olufsen Beoplay H9i's that we have used in recent months.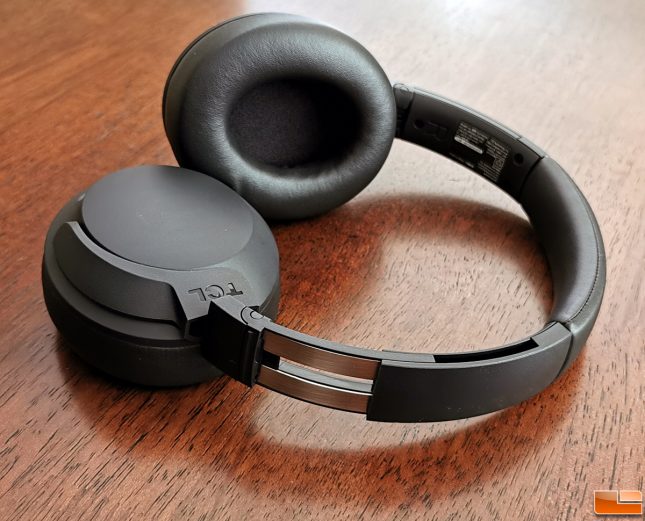 Sound quality from the TCL ELIT400NC was pretty good with good base and passable treble. The noise cancelling feature most certainly works and cancels out much of the background noise that one would expect it to.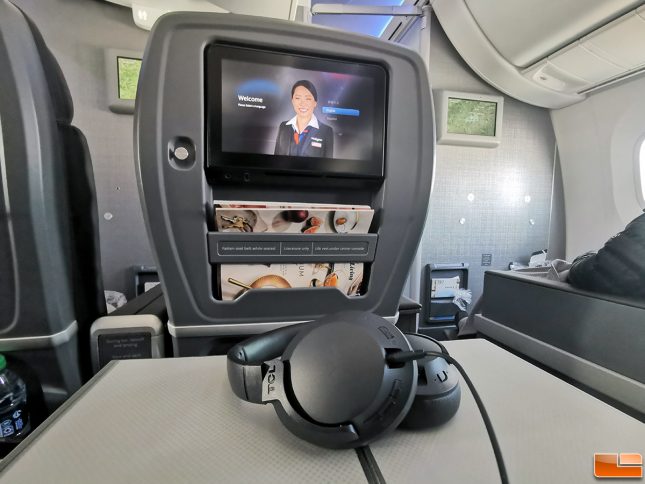 We recently used the TCL ELIT400NC on a 14.5 hour flight from Dallas, Texas to Seoul, South Korea and was left impressed. The active noise canceling did a great job and reducing the turbine noise from the Boeing 787 Dreamliner. They aren't comparable to the wired Bang & Olufsen model that American Airlines hands out for the flight up in business class, but they come close.
After wearing them for over 24 hours we noticed two things with regards to comfort. If TCL could have padded the top band just a little more it would have done wonders. We also question why the 3.5mm jack was placed on the right headset. The headphone jack in the American Airlines seat, the touch screen TV on the flight and on our Dell XPS laptop is all on the left hand side. This means our cable had to be crossed over in front of us and that got a bit annoying after so many hours.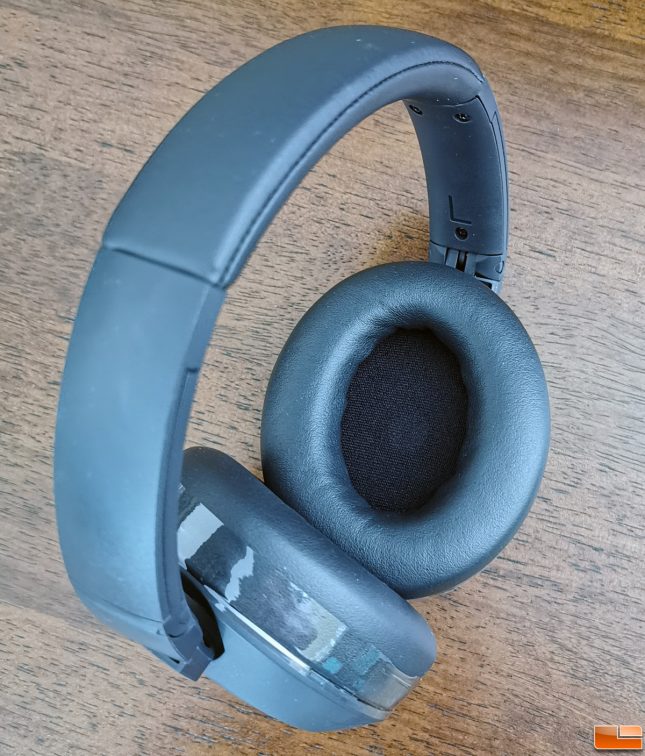 Final Thoughts and Conclusions
At the end of the day the TCL ELIT400NC headphones are unique. Most of the competing over-the-ear active noise cancelling models are in the $250-$350 range. You can pick up a pair of these from TCL for under $80 shipped. For a third of the price of the models you end up with with headphones that are good enough. The sound quality and noise canceling abilities are good enough for the masses (non-audiophiles). The comfort of the memory foam ear cups are good, but the top head band could use some extra foam.
If you are looking at spending under $100 and want a pair of Bluetooth over the ear headphones with active noise canceling we would give the TCL ELIT400NC headphones a closer look. If you travel by train, plane or automobile often getting a pair of active noise cancelling headphones is a must unless you are the one at the controls!
Lastly, the ELIT400NC is covered by a 1-year manufacturers warranty and is available in Midnight Blue or Cement Gray. The model that we reviewed was Midnight Blue that basically looks black from a distance.
For a pair of budget friendly Bluetooth headphones with ANC, the TCL ELIT400NC easily gets our value award.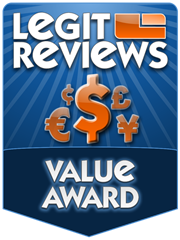 Sours: https://www.legitreviews.com/tcl-elit400nc-noise-cancelling-bluetooth-headphones-review_214437
How to Connect Wireless Bluetooth Headphones to Roku TV?
How to Connect Wireless Bluetooth Headphones to Roku TV?

There are currently a variety of Roku TV products in the market, such as Roku Streaming Stick and TV with Roku built in.Can I Connect Headphones to Roku smart TV? Or Can I connect my Bluetooth headphones to my Roku TV? Well, you've guessed it, you can connect headphones to any of them if you want.

Connecting a pair of headphones to your Roku TV not only allows you to hear it better without disturbing others, but also gives you the liberty to move around your house and not miss out on anything.

Anyway, there are a few different ways to do it.

1. Through the Roku TV Remote.

2. Through a Bluetooth Transmitter Adapter.

3. Directly pairing to the TV's built-in Bluetooth.

In this article, we'll walk you through all of them in detail and help you hear your Roku TV through your favorite pair of headphones.


Method 1: Using the Roku Remote.

This method applies to all Roku devices, but you'll have to use a wired headphone. Every Roku TV comes with a Roku remote, and on the remote there's a Headphone jack:




Simply plug your wired headphone into the Headphone jack and you should be good to go!


Method 2: Using a Bluetooth Transmitter Adapter.

Method 2 can also be used on any TV, Bluetooth adapters can easily be found and purchased. They look something like this:




With a Bluetooth adapter, you'll basically be able to add Bluetooth capabilities to your TV and connect your Bluetooth TV headphones and/or speakers to them.

Other benefits of using a Bluetooth transmitter include:


Able to connect two Bluetooth headphones/speakers at the same time.
No audio lag when used with headphones that support aptX low latency.
Some models even support simultaneous audio output through the headphones (that are paired to the transmitter) AND your Sound Bar/AV Receiver… thus "bypassing" the issue where some TVs automatically get muted when something's plugged into their audio output jacks.


Setting up a Bluetooth adapter is quite straight forward; you'll plug the Bluetooth adapter into your TV's audio output port, and Bluetooth "Pair" your Bluetooth headphones to the adapter.

There are Headphone + Adapter combos available so you don't have to purchase them separately. A combo is even easier to use because the headphone is already connected to the adapter, all you'll have to do is connect the adapter to your TV!


In case there's a friend or family member in your household that also need the assistance of TV Headphones, there are dual wireless headphones for TV which come with TWO Pairs of Headphones + A transmitter, allowing you to enjoy the experience together.


Method 3: Connect via Bluetooth Directly.

If your TV has built-in Bluetooth, you'll be able to find it in the settings menu. If it's there, you'll have to get your headphones into Bluetooth pairing mode and find it in your TV's Bluetooth menu. Once it shows up, you'll select it in the menu to connect.
If you Prefer Learning through a Video, Here you go!




If you're still not sure if this is what you need, feel free to contact us at [email protected], we'll do our best to help.
You might be interested in Avantree Aria Podio Bluetooth over ear headphones with mic
Did you like this post?
Sours: https://avantree.com/blog/can-i-connect-my-bluetooth-headphones-to-roku-tv.html
TCL MTRO100BT review: specs and price
Why is TCL MTRO100BT better than the average?
Battery life?
18hvs7.11h
Bluetooth version?
5vs4.76
Lowest frequency?
10Hzvs19.1Hz
Highest frequency?
22000Hzvs20260.65Hz
Sound pressure level?
107dB/mWvs102.67dB/mW
Impedance?
16 Ohmsvs21.89 Ohms
Design
Resistance to sweat makes it ideal for use while doing sports.
The device is protected with extra seals to prevent failures caused by dust, raindrops, and water splashes.
Devices with stereo speakers deliver sound from independent channels on both left and right sides, creating a richer sound and a better experience.
The device is dustproof and water-resistant. Water-resistant devices can resist the penetration of water, such as powerful water jets, but not being submerged into water.
The in-ear device is ultracompact and lightweight, with little or no interference with earrings, spectacles, hats, or hairstyles. It is inserted in the ear canal itself and blocks out a lot of environmental noise. It has stronger bass tones and is unlikely to fall out of the ear.
These earbuds come with wingtips that can be attached for a more secure fit. Wingtips come in handy for sports and other physical activities. When used correctly, they prevent the earbuds from falling off.
The Ingress Protection (IP) rating classifies the degree of protection against dust and water. Higher ratings are better. For example, a device rated IP68 can resist immersion into water for a certain time, specified by the manufacturer.
The earbud form is ultracompact and lightweight, with little or no interference with earrings, spectacles, hats, or hairstyles. For some people it is more comfortable than in-ear form.
True wireless devices have no cables connecting any part of the device together. This is an important distinction as some wireless earbuds have cables connecting the two earbuds together.
Sound quality
This type of device allows you to listen at lower volume levels, causing less ear fatigue as you don't have to crank up the volume to overcome background noise. Ideal for plane rides and morning commutes.
The device sits tightly in place, creating an acoustic seal which reduces background noise and prevents your music from leaking out.
Devices with neodymium magnets are lighter and more powerful than those which use ferrite magnets. They also have more bass and clear high notes.
The driver unit is the component that produces sound in the device. Bigger drivers are more powerful and can produce better bass.
The lowest frequency at which the device produces audio. The lower the low-frequency response, the stronger and juicier the bass.
The highest frequency at which device produces audio. The higher the high-frequency response, the clearer and crispier the treble.
Devices with a higher sound pressure level are generally louder when supplied with any given audio source.
The diaphragm moves air back and forth to create sound. The bigger the diaphragm, the more bass it can produce.
Microphone
These microphones are designed to filter out background noise from the desired sound. Especially useful in noisy environments.
More microphones result in better sound quality and enable the device to filter out background noise.
It's the 'loudness' of the sound that the microphone can pick up.
The highest frequency that the mic can pick up. Better for recording treble.
The lowest frequency that the mic can pick up. Better for recording bass.
Power
The device's battery life (when in use) as given by the manufacturer. With a longer battery life you have to charge the device less often.
The battery life of the charging case as given by the manufacturer. A charging case with a longer battery life allows you to recharge your headphones on the go multiple times before having to recharge the case itself.
The manufacturer offers a branded wireless charging kit. To charge the device, you simply put it down on its charging base.
Battery power, or battery capacity, represents the amount of electrical energy that a battery can store. More battery power can be an indication of longer battery life.
Connectivity
Bluetooth aptX is an audio codec used for transmitting hi-resolution audio wirelessly from Bluetooth-enabled devices. Developed by Qualcomm, the aptX audio technology includes variations such as aptX HD, aptX Low Latency, and aptX Adaptive.
The USB Type-C features reversible plug orientation and cable direction.
Bluetooth is a wireless technology standard that allows data transfers between devices placed in close proximity, using short-wavelength, ultra-high frequency radio waves. Newer versions provide faster data transfers.
Device supports fast Bluetooth pairing using NFC so it can communicate with other devices over Bluetooth. You can fastly pair devices without entering a code by simply holding one device next to the device with which it is to be paired.
Features
You can use your voice to control key functions of the device and you can easily access your device without pushing any button.
A headset is one headphone or pair with a built-in microphone. Headsets can be used for apps that require communication i.e. Skype, games with voice chat, mobile phones, etc.
The device has an option to mute/unmute a conversation directly from the device.
There is a control panel on the device body, so you can easily access the volume control or remote without having to interact with a cable or another device it's connected to.
When covered under the manufacturer's warranty it is possible to get a replacement in the case of a malfunction.
Multipoint allows you to link to more Bluetooth devices and switch between them. For example you can easily switch calls from one device to another without having to manually disconnect and reconnect.
With voice prompts, you will automatically receive information via audio messages – for instance, you may find out that the battery is running low, and it's time to recharge the device.
Fast charging technologies, like Qualcomm's Quick Charge or MediaTek's Pump Express, are used to reduce the time it takes to charge a device. For example, with Quick Charge 3.0, the battery can be charged to 50% in just 30 minutes.
The device comes with its own special case or pouch, which is useful for safe transportation.
Miscellaneous
Impedance is the device's electrical resistance to the current being pushed through it. The lower the impedance, the easier it is to get higher volume and requires less power.
Which are the best wireless earbuds?
Master & Dynamic MW07 Plus
1more True Wireless ANC In-Ear
Logitech Zone True Wireless
Sennheiser Momentum True Wireless 2
Show all
This page is currently only available in English.
Sours: https://versus.com/en/tcl-mtro100bt
TCL S150 Wireless Headphones Review
How to connect wireless headphones to your TV
Connecting your wireless headphones to your TV is a great way to enjoy your favorite shows, movies and games without disturbing the people you live with – and it can also make your content sound better than ever. 
Aside from allowing you to watch TV in peace, using a pair of headphones instead of relying on your TV's built-in speakers means that you can simulate a home cinema speaker system without the expense of a soundbar, subwoofer and rear speakers. 
If recreating a cinema system is your goal, you'll need the right pair of headphones for the job – check out our guide on the best headphones for TV watching for our top picks – but, in theory, any decent wireless headphones will work just fine if your aim is simply to watch TV without disturbing others. 
Connecting your headphones over Bluetooth does raise some issues, though: you may notice a lag between the action onscreen and the sound coming from your headphones. To avoid this, opt for wireless headphones that come with the latest Bluetooth technology and support for latency-reducing technologies such as Qualcomm's aptX Adaptive codec. 
Plus, not all TVs support Bluetooth connectivity – although you can get around this issue if you have a compatible streaming device such as the Amazon Fire TV Stick, or by buying an external Bluetooth transmitter for your TV.
If you're really concerned about latency issues, you'll want to use headphones that are specifically designed for connecting to a TV. Such headphones fall into two main camps: models that communicate with a Bluetooth transmitter that you insert into your TV, and those that communicate with an RF (radio frequency) base station that's connected to your TV's headphones port. 
Whichever option you choose, connecting headphones to your TV is easy – here's everything you need to know. 
Connecting wireless headphones to your TV via Bluetooth
If your TV has Bluetooth built in, using your wireless headphones to watch TV is simple – just pop your headphones into pairing mode, and enable the Bluetooth function on your TV. 
Samsung
Samsung's TVs make connecting a pair of Bluetooth headphones (or a speaker) to your TV pretty easy – and they're particularly good for remembering connected devices and re-connecting them when switched back on. Here's what you need to do to connect headphones to Samsung TVs using the company's current TV operating system.
Push the Home button on your remote, and select Settings > General > External Device Manager > Input Device Manager > Bluetooth Device List. This will set your TV to search for Bluetooth devices in pairing mode.
Make sure your wireless headphones or Bluetooth speaker are in pairing mode, and they'll then show up in the Bluetooth Device List section of the TV menu. Select your headphones, and a notification will appear asking if you want to pair the two devices. Confirm, and you're good to go.
From then on, any time you turn on the headphones while the TV is on, you'll receive a notification pop-up in the right-hand corner of the screen, asking you if you want to connect audio to the headphones. This will mute the TV speakers and divert all sound to your chosen device.
If you ever want to remove a Bluetooth device, go back to the Bluetooth Device List section, hover over the headset, hit Edit then delete it.
Sony
We found that connecting Bluetooth headphones (and other Bluetooth devices) to a Sony TV can take some time, so some patience is required. First, press the Home button located on your Sony remote control and head into settings – denoted by the gear logo. From here instructions might vary slightly depending on the model, but you'll want to scroll down until you find the Bluetooth Settings option, sometimes located under the Network & Accessories section of the menu.

Ensure Bluetooth is set to enabled and then hit Add Device. Make sure that the device you're connecting is in pairing mode; this is usually identified by a blinking light of some kind. 
Don't be concerned if it takes a few minutes for the Sony TV to find the headphones – it took around four minutes for our Sony KD-49XE8396 to detect the device during our test. Your headphones should then appear on the right-hand side of your display; simply select them to pair the headphones to your Sony TV.
Philips
Unfortunately, not all Philips TVs support Bluetooth headphones or speakers. As such, check your TV's manual to find out whether your model comes with Bluetooth connectivity. 
If it does, switch on your wireless headphones and put them into pairing mode. Then, head to All Settings on your TV and press OK. Select Wireless and Networks > Bluetooth > Bluetooth Device > OK.
Then, follow the instructions on the screen to pair your headphones with your TV. Select the type of device (headphones, subwoofer, and so on), press Next, and then OK. If your TV doesn't come with Bluetooth connectivity, you'll either need to use a pair of wired headphones (as long as it has a 3.5mm audio port around the back), or purchase an external Bluetooth transmitter to plug into your display.
LG
Connecting wireless headphones to an LG TV is relatively simple, and it's made easier still by the simplicity of the webOS platform. Head to Settings (the cog icon on the LG Magic Remote) > Sound Out (not Sound Mode) > Bluetooth Device. 
Press down to select the Device List, and your TV will begin searching for Bluetooth devices – so make sure your chosen headphones are in pairing mode. Once connected, audio should come through just fine, and you'll see a small Bluetooth icon appear on-screen when turning the volume up and down.
There's also a Bluetooth Device + TV speaker option for those wanting some extra heft alongside their set's built-in drivers, although this is more relevant for those connecting a soundbar than single-person headphones. 
Panasonic
Most Panasonic TVs support Bluetooth pairing. To start the process, press the menu button on your remote control, then head to Setup > Bluetooth Setup > Devices. Next, hit the Bluetooth pairing button on your wireless headphones to ensure they're ready to connect to your TV. 
Your headphones should now appear in your TV's Devices list. Hit OK – you should see the status switch to Connected. 
Lots of Panasonic TVs allow you to connect multiple audio devices at one time, so you could have the sound coming out of your soundbar as well as your headphones. To do this, go to Setup > Bluetooth Setup > Bluetooth Audio Settings > Audio Output. Bear in mind that, if you go down this route, you won't be able to adjust the volume of your headphones using your TV's remote, only by using your headphones' built-in controls.
TCL
Unlike other models on this list, there's no simple menu you can go through to sync up your wireless Bluetooth headphones to a TCL TV – but, thankfully, there's another lesser-known way that's almost as easy. 
If your TCL TV uses Roku TV, download the free Roku app from either the Google Play or Apple App Store, then go to the Devices tab and find your TCL TV from the list. Once you've connected it to your phone, touch the headphones button on the user interface and the sound from the TV should play through your phone's speakers. Connect your phone via Bluetooth to your favorite pair of wireless headphones and voila! You should now be able to hear all the sounds from your TV through your headphones with some help of the Roku app. 
If your TCL TV uses Android TV – there aren't many out there that do – then follow the instructions listed above for the Sony TV models. First, press the 'Home' button located on your Sony remote control and head into the settings. 
Hisense
On a Hisense TV, pairing a set of Bluetooth headphones is easy. Hit Menu on the remote and then navigate to Settings > System > Bluetooth > Manage Equipment. Next, grab your set of Bluetooth headphones and enable their pairing mode. Head back to the TV and your Bluetooth headphones should appear on-screen. Use the remote to select them, and you're paired. 
When you next turn on your Hisense TV it will take a second or two for audio to switch from the default audio output to your headphones (if you have them turned on). If your headphones aren't on, audio will play through the default audio output until you next switch them on. 
Conversely, if you're using headphones and then switch them off, the TV will automatically switch back to the default audio output. 
Connecting wireless headphones to streaming devices
If you have a streaming device such as the Amazon Fire TV – or a smart TV that uses the Fire TV platform – you can connect Bluetooth devices including keyboards, game controllers  and headphones. 
Just open the Settings menu > Controllers & Bluetooth Devices > Other Devices > Add New Device. Then, put your wireless headphones into pairing mode; they should pop up on the screen. Once you select them, your TV's audio will come through your headphones.
For Android TV and Google TV devices, whether that's a smart TV or a streaming device such as the TiVo Stream 4K, head to Settings > Remote & Accessories > Add Accessory. Pop your headphones into pairing mode and select them when they appear on-screen. 
For Roku TVs and streaming devices, it's slightly more complicated, since they don't come with Bluetooth built in. However, you can use a feature called Private Listening, which streams your TV's audio to your smartphone or tablet via the Roku app, after which you can plug a pair of wired headphones into your device. 
Some Roku devices come with a remote that features a 3.5mm headphone port, which  means you can plug in your headphones to use Private Listening without your smartphone.
Using dedicated headphones for TV
If you're serious about avoiding latency issues and you want a cinematic sound, your best option is probably to opt for a pair of headphones that are specifically designed to be used with your TV. 
Such models don't come with Bluetooth built in, instead relying on a transmitter that plugs into your TV and communicating with your headphones over Bluetooth or RF.
Connecting headphones via RF rather than Bluetooth allows you to listen over longer wireless ranges (upwards of 300 feet), and results in less lag between your audio and the action on-screen. 
If you're after a pair of headphones for watching movies, you can't do much better than the JVC XP-EXT1. Compatible with Dolby Atmos and DTS:X surround-sound technologies, the JVC XP-EXT1 puts a 7.1.4-channel home cinema system on your head. 
The key tech at work here is Exofield, JVC's proprietary processing algorithms that create a 3D soundfield between the two ear cups. The JVC XP-EXT1 cans are also able to upscale stereo or 5.1 audio to immersive multi-channel sound, and connect to a digital processor box via 5GHz RF; the box itself hooks up to a TV via HDMI.
If you're planning to use your headphones for gaming, you might want to look for models that come with a detachable mic for voice chat, such as the Creative SXFI Theater. 
Those who only want to use their headphones for watching TV occasionally could use a pair of regular wireless headphones – although we'd recommend opting for models that support low latency codecs such as the Bowers & Wilkins PX7, so there's no annoying lag between your audio and what's happening on-screen.
Using a Bluetooth transmitter
If your TV or streaming device doesn't support Bluetooth connectivity directly, you can buy a Bluetooth transmitter to bridge the gap between your wireless headphones and your TV. These devices are usually pretty inexpensive, and can be plugged into the back of your TV. 
Some Bluetooth transmitters plug into your TV's 3.5mm audio output, although not all TV's have this connection. You're likely better off opting for a model that connects via your TV's optical input, since it offers a stable digital signal and is compatible with most displays. 
Olivia is TechRadar's Audio & Music Editor, covering everything from headphones to smart speakers. Based in TechRadar's London offices, she previously worked in the music industry for a few years before finding her calling in journalism. In her spare time Olivia loves playing retro video games, hanging with her cat Ethel and golden retriever Dora, and bingeing on Netflix.
Sours: https://www.techradar.com/news/how-to-connect-wireless-headphones-to-your-tv
Headphones pairing wireless tcl
TCL ELIT400NC Complete Walkthrough: Noise-Cancelling Headphones for Under $100
TCL, usually known for TVs, has recently jumped into the world of audio with a line up of different headphones. The one that really stood out to me though, especially considering the fact I've been doing videos recently on the new Sony noise-canceling headphones that I've liked a lot, was the new TCL ELIT400NC noise-canceling headphones.
These headphones are being marketed as bringing some of the noise-canceling goodness of the much more expensive Sony headphones to an under $100 price point, so, naturally, I was intrigued.
Now, I managed to get my hands on the new headphones so figured I'd do a complete walkthrough for you guys. If you aren't familiar, a complete walkthrough on this channel is where I try and go through every feature I can so you guys are better prepared should you be in the market to go buy one.
Design
With that said, there's a lot to go through so let's get started with the design.
Now, with a $99 price tag when other competitor models are in the $250-$350 range, you expect some corners to be cut.
Picking them up there is one immediately apparent one and that's that the materials. There's no way around it, it feels much less premium than the Sony WH1000M3's but not that much less than the newer Sony XtraBass XB900N's (Sony's own cost-cutting pair of noise-canceling headphones that are $250 compared to the $350 of the WH1000M3's).
I do like the look though as they are very minimalistic and come in two colors (cement gray and midnight blue) I both like. I will say that because of the way they are designed though there is a decent gap in between your head and the band which I think looks weird, but maybe that's just me.
We have memory phone cups that are breathable and comfy actually but no cushioning on the top like the Sony's have so you'll get that slide pain on top of your head if using it for a long period of time (it does thankfully take a while though, we're talking hours and hours of non-stop listening before I felt it).
For controls, we have a dedicated switch to turn the noise-cancellation on and off on the left cup.
On the right, you have the power button (that is also held down when off to enable Bluetooth pairing), and we have three other buttons. Two are used for volume, and the one in the middle is used to answer or hang up calls/pause or play music with one push, go to the next song with two pushes, and the previous song with three.
We also have a MicroUSB port on the left cup which I wish was USB-C (not sure how much cost that would have added but can't imagine it would have been much), but it is capable of fast charging, at least (15 mins for 4 hours of playback which is awesome).
And we have a 3.5mm audio jack port on the right cup for you to be able to plug into the headphones instead of using Bluetooth if you want (handy for plugging into the in-flight entertainment system on a plane).
The headphones are supposed to last for over 21 hours and I can confirm after a round-trip flight to Taipei from NYC and used them a lot on the flight, that's pretty accurate.
Also, they can be folded up which makes them great for traveling with as they then don't take up as much room in your bag.
And even though they use the slightly older Bluetooth 4.2 standard, they stayed connected to my phone without any issues.
Performance
Now, as far as the sound and noise-cancellation? It's best if I just show you probably.
So, here we are in a noisy environment. I've put my microphone I use to do these videos inside the right ear cup and put them on so you guys can hear what I'm hearing (see the video above) and I also wanted to see how they did in a phone call since I feel that that is probably important to a lot of people, as well.
So I called another phone and put myself on speakerphone and talked using the headphone's built-in microphones. See the video above for how that sounded.
Conclusion
Now, honestly, even though I mentioned the Sony headphones in this video a few times when comparing these to other headphones, that's obviously not fair. Sure the Sony ones are better in a lot of ways, but also, they're at least 2.5x the price.
Overall, they cancel some noise, if not a ton, and they sound good enough to me (and my non-audiophile ears) and if you have $100 and want to get some noise-canceling over the ear headphones, here is a list of all the options from name-brand companies you can choose from.
Frankly, that's just downright impressive of TCL.
Head here for the best price I could find on the headphones, subscribe to my weekly email newsletter for more tips, tricks, videos, etc. and, as always, thanks for watching!
If you enjoyed this, please consider sharing it
Related Items: bluetooth, headphones, tcl

Sours: https://theunlockr.com/tcl-elit400nc/
How to Connect Bluetooth on TCL Smart TV - How to Connect Bluetooth on Smart TV
.
Similar news:
.
2246
2247
2248
2249
2250