Floating Cabinets & Other Wall-Mounted Storage Solutions
What is a Floating Cabinet?
Floating furniture is defined as furniture that is positioned in a room so that there is space to walk around it on all sides — like an island in the ocean. Floating cabinetry, however, is not positioned in the middle of the floor. In fact, it never touches the floor at all. A floating cabinet refers to a storage system that is wall-mounted with empty space on all sides, especially the top and bottom. The cabinet is suspended in the middle of the wall and seems to "float" without being anchored to the floor or ceiling.
Why Wall-Mounted Storage?
Wall mounted storage cabinets are very popular, and demand keeps increasing. This can be attributed, in part, to the way they help make a room appear larger. Floating cabinets don't weigh a space down like other types of built-ins or furniture. They hang on the wall like a picture and provide visual interest without using any floor space. With so many people feeling a bit claustrophobic after being stuck at home for so long during the pandemic, it's easy to understand the attraction of floating cabinets and other wall-mounted storage.
Where to use floating cabinets and other wall-mounted furniture.
Floating cabinets have numerous uses around the home as built-ins that can make a space look larger. Use them as media consoles to hold various electronics and home theater components below a wall-mounted TV. They also can be used in place of traditional furniture in the bedroom, living room, or other local. Just like other built-ins, wall-mount storage will accept drawers, cabinets, or shelving. This makes them extremely versatile. You can even surround an electric fireplace with a floating wall-mount cabinet for an upscale, custom fireplace surround.
1. In the Bedroom:
Consider using wall-mounted built-ins for your bedroom nightstands and dressers. Floating cabinets can hold a lot of folded clothing. They will visually open up the space, creating the illusion that it is larger than it really is. They're perfect for a small bedroom or even a large one that you'd like to appear even more grand. Just be sure that you know where you want to position them in the room ahead of time, as wall-mounted storage is not easy to move after it is installed.
2. As an Entertainment Center:
Wall mounted cabinets and storage make great entertainment centers. Use a long cabinet to house your speakers, subwoofers, and video equipment. Place a television on top of the cabinet or mount it to the wall above the storage unit. Use accent pieces like a light bridge and/or separate base to add substance, anchoring the unit visually and making it the focal point of the room. Surround the storage with hidden light strips to give it a glowing appearance and further the sense that it is floating in space. Floating entertainment center cabinets work well in nearly any room including the living room, family room, den, and even the bedroom.
3. With an Electric Fireplace Surround:
Electric fireplaces are generally wall-mounted. It makes sense that the cabinets that surround them should be wall-mounted as well. A floating cabinet is a very modern and stylish look. Use it in a home with contemporary décor to enhance the overall aesthetic. Floating cabinets lend themselves to a very clean, upscale, linear look. Use them in combination with an entertainment center to make use of the extra storage they provide.
Why choose floating cabinets and wall-mounted storage for your home?
Light, airy, ethereal — these words all describe the look of floating cabinets. No wonder they're so popular. Wall mounted cabinets present a fresh look with contemporary flair that looks up-to-date and modern. The clean, uncluttered appearance makes any home seem neat and orderly — even when it's not. And wall-mounted cabinets require no surface area along the floor. They thereby create the illusion of greater space and thus a larger room. Wouldn't we all like to feel a little less cramped some of the time? Practical yet glamorous, floating cabinets may be just the answer you've been looking for.
Examples of Custom Floating Cabinets & Wall-Mount Storage
Entertainment Center for a Bedroom
---
Floating Bookshelves
---
Floating Cabinet for a Basement Rec Room
---
---
About Closet Works
Closet Works is Chicagoland's largest and most experienced provider of custom storage solutions. Since 1987, we have been helping homeowners by creating closets, pantries, office/guest rooms, wall units and more that help create a better, less stressful lifestyle. Great ideas to "Organize Your Life" and examples of our organized bedrooms, closets and other custom organization systems can be found throughout our website. For more information on Closet Works call toll-free at 800-4-CLOSET (800-425-6738).

Sours: https://www.closetworks.com/closet-blog_floating-cabinets.shtml
A step-by-step tutorial on how to build a DIY closet organizer.
Do you remember the day you finally bought that dress you have been eyeing, took it out of its delicate packaging and hung it up in your closet as soon as you got home?
No? Is it still sitting in its shopping bag, near the front door?
Or perhaps it has made its way into your abyss of a closet, shoved between your partner's favorite well-worn shirt and your child's last year's piano recital shirt. (Wait, why is that even in your closet?!)
You can't even see the closet rod anymore because of all the clothes hanging on it. The doors barely close after you kick the shoe boxes further in and you squirm when you see the loose scarf peeking out from the top.
Your closet longs for order and refinement.
How can you achieve this without converting one of your children's rooms into a walk-in closet?
That is why I recommend building a DIY closet organizer.
The basic closet design (single rod and shelf) is a poor way to organize effectively and wastes space.
Read on to find out how easy it is to build your DIY closet organizer that comfortably holds what you have and grows with your needs.
DIY closet organizer
This is an in-depth tutorial on how to build and assemble your closet. Before you begin, complete two important steps below.
CREATE YOUR PLAN
Any closet space can be masterfully transformed to suit its unique homeowners. I wish I could say that my sketch of my closet will work perfectly for your closet but you might need to create your own design. Don't worry – I have a detailed tutorial on how to create a DIY closet organizer plan.
Plus, you can use my "Closet Organizer Plan Printable", you will have to subscribe to my newsletter to receive the FREE PDF, just fill out the form below if you're interested. Or if you have questions, please visit the Q&A page on free printables/plans.
If you want more detailed instructions or assistance, you can purchase my "Floating Closet Organizer Workbook". You can create the whole closet system plan by adding the measurements from your closet to my pre-existing plans and cutting diagrams.
First, determine the design you want. I recommend that you install the organizer somewhere in the middle, just like this closet makeover. Then, set up two hanging rods (for shirts) and one hanging rod (for dresses or hanging pants) on either side of the organizer.
TIP: For a floating organizer project like this one, don't forget about bracing pieces. You will need these to support the rods and top shelf, and also to brace at the top of the organizer and bottom to secure it to the wall.
The size of the organizer depends on the space available in the closet and the length of the rods you need. Once you decide on these, start creating your plan. Here's what mine looked like:
CREATE YOUR CUTTING LIST AND DIAGRAM
Now you need to create your cut list and diagram to determine the exact amount of wood needed and where to cut each piece. Here is an example of my cut list and cutting diagram:
SIDE NOTE: My article about creating a DIY closet organizer plan explains this step but my workbook will be the most helpful.
Now that you have your plan, cut list and diagrams, let's move on to gathering your supplies.
Disclosure: This post contains some affiliate links or referral links for your convenience. It is a way for this site to earn advertising commissions by advertising or linking to certain products and/or services, click here to read my full disclosure policy.
HOW TO BUILD A DIY CLOSET ORGANIZER
---
MATERIALS:
TOOLS:
You can print the material list and instructions below.
STEP 1: CUTTING THE WOOD
Because you already have a cutting diagram, this part will be fast! Start by cutting your plywood pieces to the measurements on your diagram. Since I don't own a table saw, I used a circular saw with the Kreg Rip-cut to cut my sheets of plywood. I explain more about the Kreg Rip-cut in this post, see for yourself on how to use it.
TIP: Hold off on cutting the 1″x2″ trim pieces until the closet organizer is in place. This way, you can measure the exact cuts you will need.
STEP 2: CREATING THE KREG JIG POCKETS
We create pockets to secure the plywood pieces together but only the organizer pieces will have them.
Place pockets on the top of the side pieces that sit against the top shelf (goes across the length of the closet) and on all the shelves inside the organizer.
SIDE NOTE: In the diagram provided in the printable, the "*" is where a pocket hole will be placed.
STEP 3: SANDING THE PLYWOOD
Now it's time to sand all the plywood pieces. You can use #220 grit sandpaper and an orbital sander to make this process easier!
Once everything is sanded, wipe the wood with a dry cloth to remove the dust.
STEP 4: ASSEMBLE THE ORGANIZER
SIDE NOTE: I did not assemble the last two shelves until after painting because it would have been difficult to reach a small space with a paint sprayer.
Have a look at my tutorial video – you'll see how I attached each shelf to assemble the organizer.
TIPS when attaching shelves:
Measure one shelf and assemble before measuring for the next.
Measure front and back on each side piece for each shelf (measuring in four spots).
Use a square!
Use a Kreg right angle clamp!
Take your time to make sure it's all square.
When attaching the bottom shelf, remember that you will later be adding trim to the front to give the organizer a finished look. Therefore, place the bottom shelf 1-1/2″ from the edge of the side pieces. There will be a 3/4″ gap once the shelf is added.
To attach a shelf, use the 1-1/4″ screws and adjust the torque on your drill (the numbered dial) to avoid over-drilling.
STEP 5: PAINTING
Before painting, prep the organizer by caulking the seams where each shelf meets the sides. This will give you a clean, finished product. Once the sealant has dried, you are ready to paint.
TIP: Applying caulk will make the organizer look finished and you can see my tips and tricks how to apply caulk in this article.
I applied two coats of primer and two coats of white paint. I used my Critter paint sprayer!
SIDE NOTE: When the paint finished drying, I assembled the last two shelves on my organizer.
STEP 6: INSTALLING THE ORGANIZER INTO THE CLOSET
Before the actual organizer can go into the closet, you need to secure the bracing for the long top shelf and the rods.
To do this, measure the wall for placement and identify the location of the wall studs.
SIDE NOTE: It's impossible to do this task without the magnetic stud finder or a different type of stud finder!
Before attaching a brace to the wall, check that it is level and then nail into place with 2″ nails.
After you install all the bracing, it's time to set up the top shelf (the one that spans the length of the closet). Then, measure the placement of the middle organizer and find the studs in the wall so it can be secured into place.
SIDE NOTE: I had to shift the organizer a few inches to one side so I could secure it to two studs.
I created this organizer with a floating design so you can store shoes underneath. I placed four sturdy objects under the organizer to give it the support we needed underneath. You can install it without but you will need three people to make that easier.
TIP: This next part is a two-person job!
SIDE NOTE: Sorry, I forgot to video this part.
How to secure the organizer to the wall and add trim:
Place the organizer in the desired location (where it will be secured to two studs). Next, pre-drill the top bracing with a 1/8″ drill bit where the organizer will be secured to a stud. Finally, take the 2″ screws and secure the top to the wall.

TIP: Make sure the organizer is level vertically and horizontally and with the top shelf.

Remove any items that are holding the organizer. Next, secure the bottom brace in the same manner as the top. Then, attach the organizer to the top shelf with the Kreg Jig pockets.
Now it's time to add the 1″x2″ trim to the front of the organizer and shelf. Cut one trim piece the length of the top shelf. Place the trim against the shelf, the top will be flush, then starting on one end nail the trim piece into place with 1-1/4″ finishing nails. Move about 8″ and place another nail, adjust the trim piece if needed to make it flush with the shelf. Continue this process for the length of the board.
Measure the sides of the organizer (each one could be different) and cut the trim at those measurements. Check the fit and adjust if needed. Then, nail the trim into place just like the first trim piece.
Finally, measure the distance of each shelf (remember, each piece could be different) and cut and install the same way.
STEP 7: FINISHING TOUCHES
Once you've installed all the trim, fill in the nail holes with spackling paste and seal all the seams with caulk.
After everything dries, lightly sand the nail hole areas and touch up with paint.
Now it's time to add the closet rods. Measure the distance from the rod bracing to the organizer (three in total). Then, depending on your rod holders, you will subtract 1/8″-1/4″. Cut each dowel to this measurement. Then, lightly sand the dowel with #220 grit sandpaper and wipe clean with a cloth. You could stain the wood or leave as is.
Another important step is to measure the bracing to attach the rod holders to the wood. This is done by measuring 11″ from the back wall and 1-3/4″ down on the rod bracing (this will put the holder in the middle of the brace). Place a mark at this spot where the top of the rod holder will sit. Place the rod hanger, trace the screw holes, and pre-drill 1/8″ holes. Then, attach the holder using the screws provided.
For the other rod holder, mark the placement, trace the screw holes, and attach just like the last time. Complete this step for all rod holders.
Once all the rod holders are attached, insert the rods carefully. You can adjust the length of the dowel if needed.
And your closet is now completed! It's amazing how much space we created by redesigning it. Now you have a closet that is structured, versatile and there is space for everything – even that lovely new dress that's still sitting in its shopping bag!
Here's my daughter's closet after adding clothes to our masterpiece:
WHAT DOES IT COST TO BUILD A DIY CLOSET ORGANIZER
Can you believe that the total cost of this closet build was less than $140?! This included all materials, essentially two full sheets of plywood and rod holders.
So, for less than $140, you can build your own closet organizer and finally organize your space exactly the way you want. I hope this helps you!
Prep Time1 hour
Active Time1 day12 hours
Additional Time12 hours
Total Time2 days1 hour
DifficultyModerate
Estimated Cost$150
Materials
3/4″ plywood
1″x2″ primed board (trim for around plywood)
1-1/4″ screws
#220 grit sandpaper
2″ finishing nails (I recommend 16 gauge)
1-1/4″ finishing nails (I recommend 18 gauge)
paint and primer
2″ screws to attach the organizer to the wall
spackling paste
1-1/4″ wooden dowel
3 – rod holders
Tools
table saw or circular saw with Rip-cut
miter saw
Kreg Jig K5
drill
square
level
clamps (the Kreg right angle clamp is a great option)
orbital sander
air compressor with a nail gun
Critter paint sprayer (optional)
stud finder
safety glasses
face mask (for dust)
ear protection
Instructions
Design and create your closet organizer plan.
Create a cutting diagram for material needed.
Cut the wood according to the cutting diagram.
Add pocket holes to some of the plywood pieces.
Sand the wood with #220 grit sandpaper.
Assemble the organizer.
Paint all the wood with primer and paint.
Install the organizer into the closet.
Touchup nail holes and seams then repaint.
Install the rod holders and cut the dowels to length.
Sours: https://www.twofeetfirst.net/how-to-build-easy-diy-closet-organizer/
Finesse Modern Closet Design
Finesse closet system is a Closet Factory exclusive drawing its inspiration from modern Italian home designs. Unlike Closet Factory's floor-based systems Finesse is suspended off the wall with specialty brackets causing the rods, shelves, drawers, and cabinets to appear as though float in mid-air.
Display Over Storage
The finished design of a Finesse closet emphasizes the display of the wardrobe rather than optimizing for more storage space for clothing, shoes, and accessories. This system frequently appeals to people who curate their clothing keeping an organizational method in place to purge as they add new pieces. Maintaining an uncluttered space similar to that of a quaint boutique is one of the many charms of Finesse.
Artistic Organization
The European flair the system brings visually to closet organization is another exciting feature for fashion-conscious. The floated rods, and shelving creates display zones that showcase curated collections displaying shoes, handbags, and other essential items in an artistic and yet minimalistic fashion.
Italian Inspired System
Through the use of clean, invisible brackets, the Finesse system highlights sleekness, neatness, and elegance. Another way this Italian-inspired system achieves worldly sophistication is through the use of multiple shelving depths. Unlike traditional wall hung closet systems that use only one depth for drawers and shelving, Finesse incorporates various depth options, that creates more display variation for the display and storage of multiple wardrobe items.
Floated Rods and Shelves
This system lends itself to two-toned units and textured materials. Elegant upgrades include LED rods and under-shelf lighting strips, and slanted shoe shelves that float while the standard hardware is anything but standard with U-shaped rods, a sleek platform base, and matching or contrasting backing. All add another layer of understated glamour.
Timeless Modern Design
The timeless modernist feel makes Finesse a great system to use outside the closet as a wardrobe wall unit to blend perfectly with adjoining areas of the bedroom such as bathrooms and hallways.
Planning Finesse Closet Systems
Capacity
Finesse is all about style and less about increasing storage, for this reason, one should evaluate if this is the right system for storing existing clothing and future purchasing habits. It's designed to be a showpiece and make a statement with units constructed to be 7 or 8 feet tall creating more space than the typical closet that comes with a built-in rod and shelf, but it's not as expandable as Closet Factory's floor-based systems.  It is highly recommended working with a closet designer to confirm the wardrobe inventory fits into the closet and the design.
Staging
Finesse is a visual system that looks its best laid out as a boutique. Clothing should hang loosely on the rods rather than tightly packed while folded items may contain two or three pieces to the stack leaving plenty of air space above. Shoes are stored in the lower portion of the sections or below drawers.
Space
Components such as the rods, shelves, and drawers anchor into the system's back panels, therefore, walk-in closets should have a square or rectangle shape. Curves and octagon configurations may not be suitable for this system. Additionally, it's essential to have a ceiling height of at least 8 feet. The taller the ceiling, the more the airy quality of the closet will be enhanced.
Ambiance
Since style is the main component of the system, a great light fixture is a must-have in a walk-in closet.  Jumping onboard with the chandelier trend is a great way to enhance the space. Flooring is another critical part of the room design along with area rugs, decorative boxes, matching hangers, and other decorative items.
Furnishings
Planning for a complementary designed chaise lounge, love seat, or chair will accentuate the room as well as add additional function while dressing.
Visit the custom closets gallery and see more pictures.
Design Inspiration For Your Closets
Schedule a free design consultation with a designer.
Each of our custom closets is completely personalized and begins with a complimentary design appointment.
Schedule a Consult
What should I expect?
During the consultation, you and the designer will discuss your decorative style, wish list, and project budget, with the aim of designing a closet organization system that will:
Create your dream closet
Organize your wardrobe
Store all your shoes & boots
Coordinate hanging space
Get optimum visibility
Preserve your wardrobe
Organize accessories
Make space for jewelry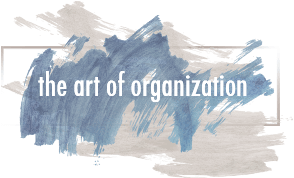 After you send us your consultation request, we'll call you within 48 hours to set your appointment and answer any questions you may have.
Sours: https://www.closetfactory.com/custom-closets/finesse-systems/
DIY Sliding Wood Crate Storage - Small Closet Upgrade
Closet Blog: Understanding Different Types of Closet Installations
Should Your Closet Be a Suspended or Floor-Based System? What's the Difference?
Understanding the difference between suspended and floor-based custom organization systems can be critical to the overall satisfaction with your Closet Works™ product. Each type of closet system has its own benefits and drawbacks. The best solution depends on the location, intended use and your own personal preferences.
The differences between suspended and floor-based custom organization systems:
Suspended systems are supported by a rail that is firmly secured to the wall studs. All of the structural closet components then hang off of the rail. The weight of the system is carried by the studs and is very strong. With this type of closet system, there is no need to remove the base mouldings typically found at the bottom of the wall or to remove carpeting, as a suspended system does not usually extend all the way down to the floor. The back of a suspended closet system is typically drywall. With this type of system, it is best to paint your wall before the closet or organization system is installed. Some homeowners choose to paint their walls in a color that blends with the hue of the new organization system, while others prefer a complimentary accent color to make the closet "pop" — the color is simply a matter of taste. All Closet Works™ suspended closet organization systems include a paintable rail cover that goes over the rail. This cover hides the screws and hardware used to attach the system to the studs. It becomes unnoticeable and seems to disappear when painted to match the wall color.
Advantages of suspended systems:
Extremely strong when installed correctly and made from quality components
No need to remove exiting base or crown mouldings from the wall
Does not extend to the floor, so carpeting can easily run underneath the system and changing the flooring is uncomplicated
Usually less expensive than a floor based system (when similar quality of components are used)
Custom cutouts around heating vents and electrical outlets are usually not necessary
Floor based systems are designed to be supported by the floor. They include a cabinet base box that raises the closet a few inches off the floor. Typically, the bottom of the closet system near the wall is cut away and fitted around base board mouldings in order to get a snug fit to the wall. Alternately, mouldings like base boards can be removed prior to installation. Since floor-based systems sit on the floor, it can be difficult to change the carpeting unless it is removed from under the unit prior to installation. Custom cutouts for vents are required when the system covers a heating or cooling duct. The overall strength of the floor based closet is determined by the quality of the materials used in manufacture in combination with the construction techniques of the installer. A high quality system will be very strong. The closet may or may not include a backer board. If the backer board is made of heavy duty material and is secured to the back of the closet, it can add additional strength to the system. Some closet organizer companies use a very thin piece of laminate that is merely glued to the wall — this type of backer is for appearance only and does not add strength. It is a questionable technique employed for decorative purposes only and should be avoided as the laminate can block outlet openings, light switches and air vents (unless cutouts are provided) without adding structural integrity to the system. It is also very difficult to remove without damaging the wall surface if any future remodeling is required. At Closet Works™, backer is optional and is not needed for a strong closet system. However, when backer board is chosen, the same 3/4" material used in constructing the rest of the system is used. It is firmly attached to the back of the floor-based closet system — not the wall — further increasing the overall strength and stability of the unit.
Custom crown and base mouldings are frequently added to floor based closet systems, creating a very finished, furniture style look that adds decorative flair and can blend seemlessly with the style of the home.
Advantages of floor-based systems:
Extremely strong when installed correctly and made from quality components
Additional base and crown mouldings can be added for a more polished "furniture" look
The best type of closet organization system available for buildings where walls are constructed with plaster and lath rather than drywall
The majority of custom organization systems use a combination of suspended and floor-based pieces to create the greatest functionality along with the most beautiful appearance. The best closet organization companies have both types of systems available, allowing them to create an optimal design solution based on the individual needs of each homeowner.
Sours: https://www.closetworks.com/closet-blog_suspended-vs-floor-based-closets.shtml
Closet drawers floating
.
DIY Built-in Closet Organizer
.
Similar news:
.
331
332
333
334
335