Yorkshire "Yorkie" Terrier Breed Information
The Yorkshire Terrier, most commonly known as the "Yorkie," originates from Yorkshire, a rugged region of Northern England. Yorkies were originally bred to hunt rats and rodents in the textile mills and coal mines back in the 1870's. The Yorkie was introduced to America in 1872, and as Americans embraced Victorian customs, they too embraced the Yorkie. Today, the Yorkshire Terrier is the second most popular breed in the United States.
The Yorkshire Terrier sheds little to no hair and requires regular grooming and trimming of their long, silky coat. Yorkies known as "teacups" or simply, "Teacup Yorkies," are purebred Yorkshire Terriers that fall into a smaller size category of 4 lbs. or less at adult weight.  Yorkshire Terriers are demanding and require lots of human attention! The Yorkie is a brave little dog, highly energetic and eager for adventure. This toy breed makes for an excellent watchdog, and defends its territory. Due to their true terrier heritage, Yorkies can be aggressive toward strange dogs and smaller animals, so they must be socialized at an early age. Unaware of their small size, even a Teacup Yorkie may challenge larger, tougher dogs. Unfortunately, their bold nature and self confidence may get them into trouble, as small dogs such as Teacup Yorkies can be seriously injured. Because of this, Teacup Yorkies typically don't make suitable pets for very young children. While this breed can be a bit stubborn, they are generally smart and responsive to commands, making them easy to train. Although they may be suspicious of strangers, they are very affectionate with members of their own family.
Teacup Yorkies are the most popular breed here at TeaCups, Puppies and Boutique. Not only are Teacup Yorkies gorgeous little dogs, but they also make the best companion pets! Teacup Yorkies generally like to be with their owners at all times, and their small teacup size makes them perfect for travel! Teacup Yorkies are small enough to fit in a pocketbook, which is great for toting them around town in a discreet fashion. People often get away with sneaking their Teacup Yorkies into restaurants or movie theaters by carrying them in designer pet carriers that look identical to women's handbags. Teacup Yorkies are even small enough to accompany their owners in-cabin on an airline flight with the use of an airline approved pet carrier. Wherever you go, your Teacup Yorkie goes!













Didn't find the exact traits you're looking for in any of our Teacup Yorkie puppies for sale?
Call us today to special order the Teacup Yorkie puppy of your dreams! 954-985-8848
Here at TeaCups, Puppies and Boutique, we offer a wide variety of Teacup Yorkies and Toy Yorkie puppies for sale in the South Florida area, including: Teacup Yorkies with babydoll faces, the very rare and beautiful chocolate Teacup Yorkies, piebald "parti" colored Teacup Yorkies, and even the extremely tiny variety known as Micro Teacup Yorkies for sale. Teacup Yorkies are still quite rare, however, and the Yorkie puppies for sale here at TeaCups, Puppies and Boutique do sell rather quickly! So, if you don't find exactly what you're looking for, or if the Teacup Yorkie puppy that you had your eye on is no longer available, please let us know! We will find the perfect Teacup or Toy Yorkie puppy just for you!
Every Teacup or Toy Yorkie puppy for sale here at TeaCups, Puppies and Boutique of South Florida will go home with an official health certificate signed by a licensed veterinarian, a 1 year health guarantee protecting against hereditary and congenital defects, all current vaccinations, and a complementary vet visit. In addition, each client will receive a 45 minute orientation before taking their new puppy home. During this time, the client will learn how to feed and care for their brand new Teacup or Toy Yorkie puppy!
Sours: https://www.teacupspuppies.com/teacup-puppies-for-sale/teacup-yorkie-puppies-for-sale/
Same location, similar puppies, another fake website: Hilltop Micro Puppies Shop.
From the fake site:
Our mission is to produce remarkable puppies with exceptional pet quality and focus on health and temperament. We cannot stress enough the importance of purchasing your teacup puppy that has been raised by an experienced breeder and in a clean, disease-free, and nurturing environment. Thanks for visiting us. Please use the '' Contact Us '' button to contact us and we will get back to you ASAP.
We are now offering a %50 discount on each of our puppy !!
ADOPTION FEE: From $1000.00 down now to $500.00
SHIPPING FEE: $150.00
TOTAL WITH SHIPPING: $650.00
We ship using Delta Pet First or United Airlines' Pet-Safe. we have a couple of options to chose from. We are located very close to the airport and we ship daily as the airport is only minutes away from our property so this reduces stress on the puppies.

or some times, we can have a free shipping coupon for your puppy but that is not all the times and not all states and country that can be done to.

1. Shipping cost subject to change at anytime.

2. Buyer is responsible for all costs related to shipping.

3. All costs must be prepaid before shipment of puppy.

4. These prices are for pups and smaller dogs, any pup or adult requiring a larger crate costs approximately $200 more.

All shipping expenses are the responsibility of the purchaser and must be paid in advance of the flight.
For the fake site details: https://db.aa419.org/fakebanksview.php?key=136701
From the fake site details:
Domain name: hilltopmicropuppies.com
Updated Date: 2018-10-24
Creation Date: 2018-10-24
Registrar Registration Expiration Date: 2019-10-24
Registrar: NAMECHEAP INC
Reseller: NAMECHEAP INC
Registry Registrant ID:
Registrant Name: WhoisGuard Protected
This is what the fake site looks like:

Sours: https://scamsurvivors.com/forum/viewtopic.php?t=73718
WARNING: Beware of Puppy Scams Across the Internet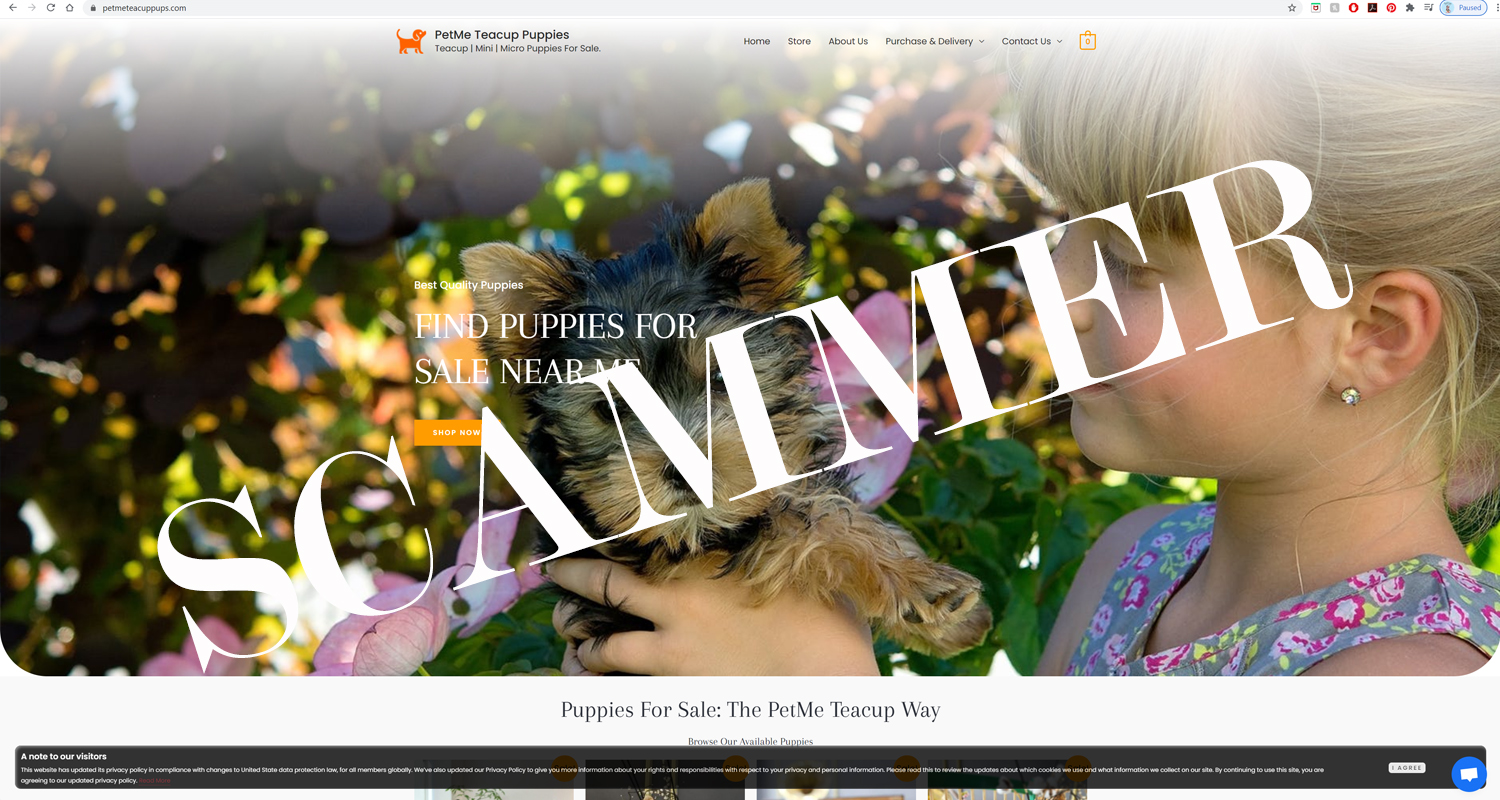 KNOWN SCAMMER  /  BEWARE OF www.petmeteacuppups.com
This is the fraudulent website that has been providing our boutique's address as the pickup address for their puppy scams. Please beware, as we are not affiliated with, nor associated with this website in ANY way. This website has been reported to the FTC as well as the FBI'S IC3 Internet Crimes Department.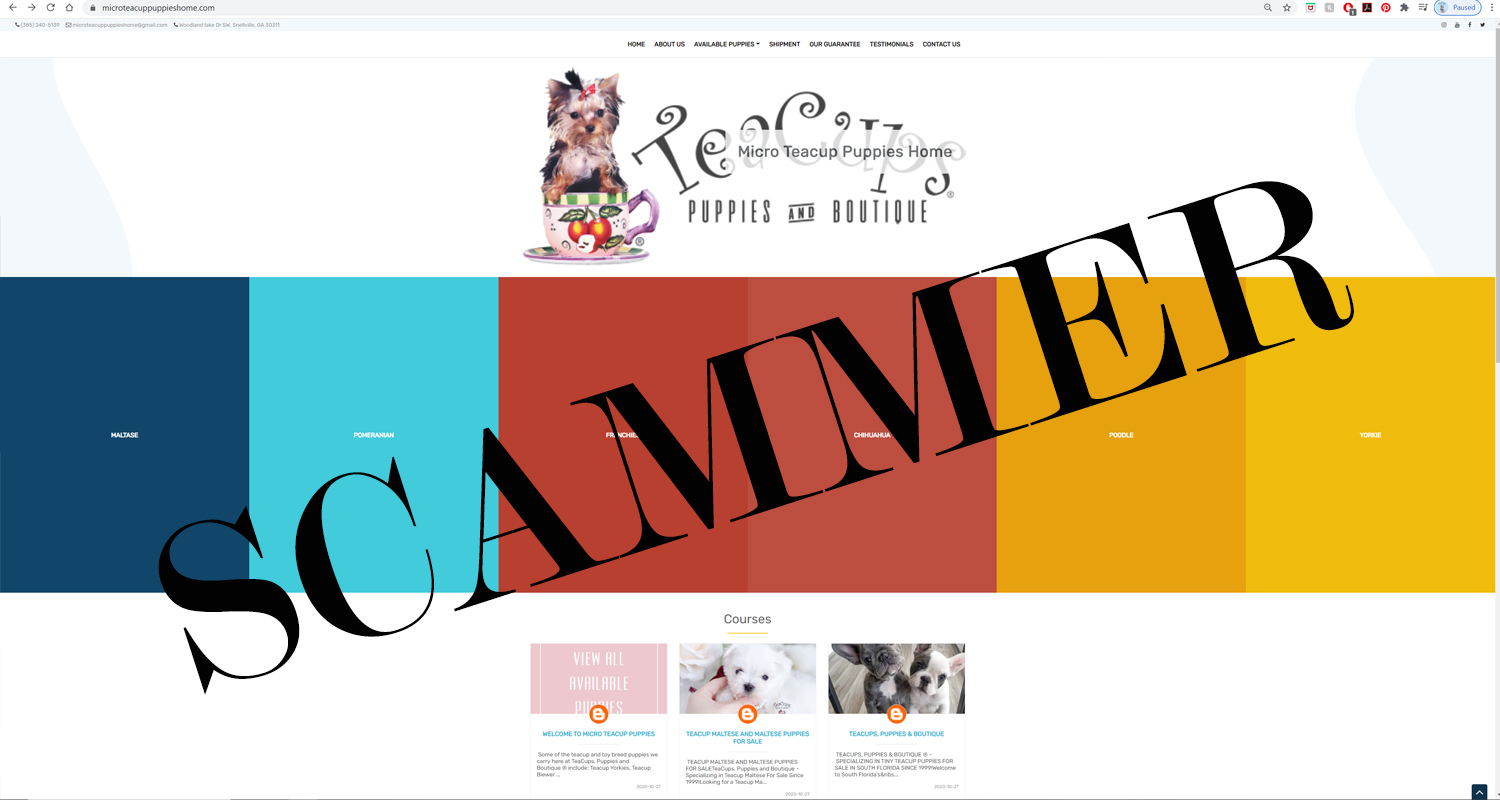 KNOWN SCAMMER  /  BEWARE OF www.microteacuppuppieshome.com
This is the fraudulent website that has been using our boutique's name, logo, and photos to scam people into sending them money. Please beware, as we are not affiliated with, nor associated with this website in ANY way. This website has been reported to the FTC as well as the FBI'S IC3 Internet Crimes Department. 
Sours: https://www.teacupspuppies.com/teacup-puppy-internet-scam-alert/
Watch Out For Puppy Scammers!
Welcome to Legacy Kennels
Spring and summer puppies are available in time for the holidays !
sandyslegacy.com
the best, top rated, finest, Legacy Kennels, Sandys Legacy, pet boarding, Paducah, Kentucky, KY, Illinois, IL, boarding dog and cat facility, dog boarding, boarding, pet care, legacy boarding kennel, legacy kennels, kennel, breeder, groomer, dog groomer, dog grooming, pet groomer, poodle breeder, yorkie breeder, dog, poodle, yorkies, Yorkshire terriers, Yorkshire terriers breeder, yorkie breeder, miniature, teacup, small, toy poodles, miniature, tinytoy, mini, pocket poodles, small poodles, adult poodles, puppy poodles, akc reg, poodles, poodle breeder, brown, black, dark, chocolate, silver, white, red, cream, apricot
Legacy Kennels, Sandys Legacy, dog breeder, poodle breeder, miniature dog breeder, poodle, yorkie breeder, Yorkshire terriers, Yorkshire terriers breeder, yorkie breeder, puppy breeder, puppies for sale, dogs for sale, yorkies for sale, kennel, dog boarding, cat boarding, dog grooming, pet grooming, groomers, dog salon, dog runs indoor-outdoor, air conditioned, heated, tender loving care, experienced established kennel
Sours: https://www.sandyslegacy.com/
Teacup puppies legacy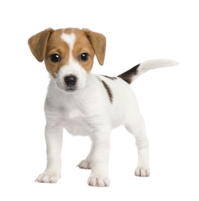 Lots of people feel the urge to cuddle and care for a puppy – especially one that doesn't have a home and needs all the TLC an animal lover can give. But if you see an online ad for a dog, or any pet, be warned: that pooch's pic may just be a trick to steal your money.
Scam artists have bilked animal lovers by posting ads with pictures of puppies and other pets. The ads often include a compelling story about why the puppy is available, and details about his or her lovable personality. The ads may request a reasonable payment for the pet, say $300, or they may claim the pet is available to a good home for free – if you pay for shipping.
If you pay, you'll get additional requests for money for things like vet bills, crating, shipping, or inspection costs. But when it's all said and spent, Lassie never comes home – because she wasn't really for sale in the first place.
Here are a few tips to keep you from getting dogged by scammers selling phantom pets:
Don't use a money transfer service. The surest sign of a scam is when someone insists you use a money transfer service – like Western Union or MoneyGram – as the only form of payment for a pet. Money transfers are like sending cash; once you send it, you can't get it back. Cash reload packs – like GreenDot MoneyPak, Vanilla Reload or Reloadit – come with the same risks. 
Do your research. Ask for detailed information about the person selling the pet. What is the person's full name, phone number and mailing address? What turns up if you search online for the seller's name or phone number with the word "scam" or "complaint"?
Try doing a reverse image search of the photo to see if it appears in older ads. To do this, right click on the photo and select "copy image location," "copy image address," or go to "properties" to copy the image's location on the internet. Paste the link into a search engine and select the option that allows you to search by image. If the same picture shows up in an older listing, it's probably a scam. Sometimes, the photos are from social media sites or old listings; the scammer simply re-posts them with a new, bogus online classified ad. But keep in mind: even if you don't find anything wrong it doesn't mean that everything's alright.
Consider adoption from a local animal shelter. Pets of all types are in shelters across the U.S. waiting for loving homes. Many can be adopted for a small fee.
If a pretending pooch peddler pilfers money from your pockets, file a complaint with the FTC. If you transferred money for to a scammer for a pet that never appeared, let the money transfer company know, too.
Scam Tags: Avoiding Scams
Sours: https://www.consumer.ftc.gov/blog/2014/11/new-dogand-scammers-old-tricks
Cute teacup dogs full grown---video compilation 2021#special1
.
You will also like:
.
335
336
337
338
339