All About Automotive Primer
Primer. It's an important part of most painting processes, and this is no exception in the world of automotive paint. Whether you're painting your own vehicle or just performing touch-ups, most will recommend sanding and then applying a primer before continuing with the final topcoat.
So - What IS Primer?
In the automotive world, the term primer generally refers to a paint-like substance that's usually applied to freshly sanded metal before the topcoat. Much like paint, different types of automotive primer can be applied with a spray gun or a brush, and is allowed to dry thoroughly between coats. While it might seem like adding an unnecessary step, using car primer paint when refinishing an auto body is important for a number of reasons. Some will have good filling capabilities, some will provide sealing against the elements and others will work best when used in conjunction with a second type of primer before completion of the final paint job.
Why Use Primer?
First and foremost, automotive primer helps the paint adhere to bare metal. Without primer as a buffer, the shiny metal surface, whether old or new, won't bond with the paint well. This leads to peeling, flaking, and eventually rust, which turns a driveable car to junk in no time. Car paint primer acts as a bonding agent to help the paint adhere more strongly to the body of the vehicle.
Equally as important, auto paint primer helps prevent rust and moisture damage to your vehicle by adding a couple of extra protective layers. This is generally an automotive primer sealer, like urethane or epoxy-based.
It also can serve as a filler for sanding/grinding marks and small scratches on your car body, negating the need for putty or a more prolonged repair job, like a urethane surfacer.
How to Use Auto Primer
If you're performing any type of bodywork, repairs or paint updates, you'll need to use primer at some point. This is especially true if you're refinishing your car's paint job at home and will be sanding down to bare metal or removing rust. Most auto body primer types come available as "two-part", which means a primer base and an activator need to be mixed before use. Simply follow the included instructions, and alter as necessary. Others, like urethane primer, can require up to 4-parts mix ratio, but easy-to-follow instructions are provided. Still others come complete in aerosol form for quick and easy application.
Once you've mixed your car primer paint, before you proceed with priming any part of your vehicle, you'll want to make sure you've accomplished a few preparatory tasks first:
Remove any rust completely, either by sanding by hand or grinding.

Fill any large dents, dings, scratches, or pock marks on your vehicle's body, unless you've selected a primer that's known for good build, like polyester primer.

Sand down any blemishes or inconsistencies before priming, and especially after filling or using putty.

Once you've completed the sanding and other prep, you'll want to make sure the vehicle's surface is as clean and free of particles as possible to allow for better contact. Give your vehicle a quick wash and spot clean any areas you may have sanded or ground down with a wet rag. As always, allow the vehicle surface to dry completely before applying any type of paint or primer.

How you apply the primer will depend on the scope and size of your project. If you're just performing small touch-ups, brushing the primer on by hand will definitely work, and you'll want to use smooth, even strokes to avoid visible lines in the end paint job. If you're going to be painting your entire vehicle or repainting larger portions of the car, using a spray gun will be your best option. Always start with a clean spray gun, and keep a bucket of thinner on hand in which to soak spray gun parts as soon as you're finished to prevent build-up on your equipment.

Once you've applied the auto primer, curing time will vary between types, so make sure you read labels and instructions. Smears and poor curing jobs lead to poor paint jobs, so err on the side of caution if you're not certain the primer coat is completely dry and allow extra time if needed.

The number of primer coats you'll need will also vary. For large areas and whole-body work, two coats is the standard. This allows maximum coverage and rust prevention, and provides the best base for paint adhesion. For smaller touch-ups, use your best judgement. Only one good coat might be necessary.
Different Kinds of Automotive Primer
The kind of car paint primer you end up using will vary with your project needs. You can ensure a lasting, high-quality auto paint job and extra rust protection with a good primer base. Different types of automotive primer will also withstand sanding differently, and depending on your project, you may want to consider this.
Epoxy Primer - Epoxy primer is considered a good standard base when it comes to ensuring the auto paint bonds to the metal and promotes a quality paint finish. It's formulated specifically to prevent corrosion, so epoxy primer for cars won't sand as well as other types, like urethane primer.

Urethane Primer Surfacer - This type of two-part primer surfacer is often used in conjunction with any putty or fillers you're using to perform repairs and is applied over a secondary base primer as it doesn't provide the best corrosion resistance.

Polyester Primer - Polyester primer has what's known in the auto world as excellent "build" - it fills small scratches and dings much like a putty or filler would and has the highest filling capability of any sprayable primer. This makes it perfect for filling bodywork blemishes AND achieving a good paint bonding surface at the same time. However, it tends to be a bit more brittle and prone to cracking than urethane or epoxy once dry, so this makes a great primer for small repair and filling jobs but may not be the best choice for an entire car.

Urethane Sealer - This type of primer is best used merely as a strong adhesive layer for the paint to bond to. Urethane sealer doesn't really have any filler capabilities, but is perfect for when you're painting a vehicle that's already in decent condition or you need to seal off a good amount of filler or bodywork.

Acid Etch Primer - Another good, basic car paint primer. Acid etch primer is much like urethane surfacer in that it's forte is not so much corrosion prevention as providing a strong bonding surface for paint. If extra rust prevention is the goal, use acid etch primer in conjunction with a sealer or rust preventative. This type of primer dries much more quickly than the others, so is used in a lot of body repairs in auto shops to speed up repair time. It also eliminates the need for any metal conditioner, so this is best when applied directly to bare metal and then covered with a secondary primer, like epoxy or urethane.

Enamel Primers/Sealers - Enamel primers are a extremely economical and, much like epoxy, provide a good base for auto paint to adhere to. They have a fair to good level of corrosion resistance.

Lacquer Primers/Sealers - Lacquer primer dries quickly and sands quite well, but can lead to cracking and bubbling in the long term, so these auto paint primer types are best used beneath a corrosion prevention and paint layer for small bodywork jobs.

Moisture Cure Urethane Primer - This auto primer is excellent for both paint adhesion and rust protection on difficult repair jobs where complete rust removal is unobtainable, making it an excellent all-around primer choice for completing two jobs at once. It also cures quickly when exposed to the moisture in the atmosphere, so curing times are cut roughly in half.
When To Use Automotive Primer & When You Might Not Need To
Whenever you're dealing with bare metal, whether old or new, you'll need to use primer before covering the area with any automotive paint. If you're making small body repairs and need to sand down or grind out a blemish, it's important to protect that area and make sure the paint will bond with the surface in order to further damage from rust or peeling.
The only time you won't need to use primer is if you're not uncovering any bare metal. If you're just lightly buffing away the top layer of paint and haven't uncovered your vehicle's steel panels, then it's ok to forego the primer. This goes for any plastic parts as well. If you're not removing paint down to the bare surface, then the primer is unnecessary.
So...What Primer Should I Use?
If you're needing a best all-around primer, something that provides a little corrosion protection and allows maximum paint adherence these will be some of your best bets:
For large paint jobs - in instances where you need to repaint/refinish a large surface area of your vehicle, epoxy primer will usually be your best option. It's a two-component primer, so it's simple to mix, and provides the optimum blend of paint adhesion and corrosion resistance and protection. Epoxy auto primer can be applied on top of everything from fillers and fiberglass to prepared steel or factory finishes. Dry time is quick as well, making this a great all-around auto primer for home mechanics and auto body shops alike.

For small touch-ups - polyester primer surfacer is perfect for those little repair jobs that require some light filling or putty, as it has great "build" - meaning it's on the thicker side and has the ability to fill in minor nicks and scratches and sands down well, negating the need for an extra putty or filler step. Polyester auto primer is perfect for completing small auto body repair jobs and is excellent for spot repairs.

For the best rust protection - in situations where rust was present and sanded out, or even where complete rust removal is not an option, moisture cure urethane primer will provide the best protection from further rust damage. Urethane auto primer sands easily, dries quickly, and holds color well.
Deciding which type of automotive primer to use doesn't have to be overwhelming or confusing. Begin by determining which needs are most important when it comes to repairing or repainting your vehicle - will you need extra rust prevention? Is strong paint adhesion a priority? If you still have any questions, Auto Body Toolmart is happy to help! Contact us to help you troubleshoot your primer choices, or browse our entire selection of automotive primers and paint supplies.
Sours: https://www.autobodytoolmart.com/automotive-primers
If you buy something through a link in our posts, we may get a small share of the sale.
Dings, dents, and scratches!
These three words are enough to keep a car owner awake at night. No matter how carefully you drive, they eventually find their way on to your vehicle.
Fortunately, this issue can be fixed without having to go through expensive repairs!
Primers play an important role in restoring your vehicle's beauty. In the automotive world, primer is a substance that is applied to exposed metal surfaces before it is painted. They can cover any small surface imperfections and fill up light scratches.
Since there are a dozens of them in the market, it can be hard to know which will be the best automotive primer for your vehicle. But don't worry, we have got you covered.
In this article, we have reviewed some of the finest primers available right now. We have covered everything you need to know about automotive primers.
If you don't have time to read the whole article, here's our top 3 recommendations for the best automotive primer:
Brand
Best Overall
Dupli-Color - FP101 Scratch Filler& Primer Gray
Best for the Money
Speedokote SMR-210/211
Best Cheap Pick
Rust-Oleum 2081830 Stops Rust Automotive Primer Spray Paint
Product
Special Features
Has hi-build automotive formulation
Comes with multi-use activator
Best Overall
Brand
Dupli-Color - FP101 Scratch Filler& Primer Gray
Product
Special Features
Has hi-build automotive formulation
Best for the Money
Product
Special Features
Comes with multi-use activator
Best Cheap Pick
Brand
Rust-Oleum 2081830 Stops Rust Automotive Primer Spray Paint
Product
What Is An Automotive Primer?
Automotive primers are a crucial part of the painting process. It is a paint-like substance that is applied to the metal surface after they are meticulously sanded.
Primers can be applied either by using a spray gun or a paintbrush. The surface that the primer is applied to usually requires a couple of coats to set in completely.
Primers are primarily used for body repairs. It can cover up severe scratches and can also be used for small touch-ups.
As deep scratches tend to expose the bare metal of the vehicle, it needs to be sanded first and then coated with layers of primer. They allow the paint to completely bond with the surface of the vehicle.
What Are The Benefits Of Using It?
1. Allows The Paint To Stick On Bare Metal
Primer acts as a buffer and lets the paint coat adhere to the metal surface. It is a bonding agent that allows the paint to strongly stick to the vehicle's body.
Without the use of a primer, the paint will start to flake and eventually peel off. Rust will start to develop on the bare metal surface over time, turning your car into junk.
2. It Is Versatile
By using the top-notch quality automotive primer, you can accomplish large paint jobs as well as small touch-ups. Automotive epoxy primer is great for refinishing large surface areas of your car.
It is very easy to prepare and apply. Primers are an excellent choice for small touch-ups and repair work. It also negates the use of a car body filler such as putty.
3. Prevents The Buildup Of Rust
One of the most important benefits of using a primer is that it prevents rust from developing. Rust occurs when the bare metal surface of your vehicle contacts with moisture and oxygen.
Once the rusting starts to form, it slowly degrades the surface and makes it weak. Primers add protective layers which prevents rusting.
4. Serve As A Filler
Surface damage on your vehicle is quite a common occurrence. No matter how carefully you drive, minor collisions tend to occur at some point. This leaves your vehicle with dings, dents, and scratches which ruins your vehicle's appearance.
You can use a primer like a urethane surfacer as a filling to cover damaged areas instead of putty. It might not cover deep scratches or cracks, but it is very effective against small imperfections such as light scratches.
Top 10 Best Automotive Primer Reviews 
1. Dupli-Color – FP101 Scratch Filler& Primer Gray
Dupli-Color - FP101 Scratch Filler& Primer comes from the brand Dupli Color which has stood the test of time for almost a century!
Since they began their journey in 1938, Dupli Color has involved themselves in various facets of automotive restorations, maintenance and similar tasks.
So it comes as no surprise that they also specialize in primers for your car!
The substance covers the surface evenly as you spray it so you don't have to worry about blotched spots or dripped stains anymore.
Its hi-build automotive formulation can also cover up any deep scratch making the car look as good as new! You can rely on it to keep the automotive parts safe from rusting. This primer saves your time as well by drying up fast.
Once you apply the spray primer on the surface, the paint becomes lighter in color than the shade displayed on its cap. So you may not get exactly the color you wanted.
Remember to give the can a good shake before each use for maximum effect and coverage. Another way to get the most of it is to put the can in warm water for a while prior to application.
The spray will turn out to be more effective this way. If you are a 3D printing enthusiast, this is the top quality automotive primer for your finished plastic projects or parts!
This primer successfully covers up any unnecessary line left on the printed product. As a result, these smooth printed parts can work more flawlessly with other chunks of your project.
Highlighted Features:
Hi-build automotive formulation.
The spray can primer dries up fast and sands easily.
Smooth, even and rust-resistant coating.
Covers up deep scratches and lines.
Comes at an affordable price.
2. Speedokote SMR-210/211 – Automotive High Build 2K Urethane Primer
Speedokote specializes in products meant for the repair and refinishing of mobile devices. Being founded by experts in professional research and development, this brand consults with experienced technicians to get their product right. That is why the Speedokote SMR-210/211 primer can be used for multiple purposes, including automobiles without compromising the quality.
This particular primer we have chosen for you to consider is made of urethane. It is very easy to spray and sand with this thick high-build primer. You will need to wait about a day before going for the sanding.
If the coating seems too thick, you can also thin it out without compromising the overall quality. It is better to use this primer on another base primer since urethane cannot provide enough resistance against corrosion alone.
Besides, it can give out an unpleasant smell. So keep a reliable respirator around. With every can of Speedokote primer, you will receive the activator which will help the paint to harden up.
This can protect the base and primer from adverse weather conditions, harsh chemicals, fading, bubbling and similar troublesome factors.
Each can contains one gallon or about four liters of the primer. It comes with a bottle of multi-use activator which contains 32 fluid ounces or about a liter of the content.
Compared to many of its competitors, Speedokote brings a good amount of this high-build primer at an affordable price point.
Highlighted Features:
High build urethane primer.
Dries up within a day.
Sands easily with great topcoat holdout.
Comes with multi-use activator.
Affordable price point.
3. Rust-Oleum 2081830 Stops Rust Automotive Primer Spray Paint
Rust-Oleum is one of the oldest players in this industry. It started about a century ago in 1921 and is still going strong with an impressive collection of original products, like the Rust-Oleum 2081830 Stops Rust Automotive Primer Spray Paint.
From their inception till present days, Rust-Oleum has been all about manufacturing long-lasting high-quality paint.
Now it has plenty of options for you among primers including high heat, universal bonding, adhesion promoter, 2-in-1, engine, cold galvanizing and more.
Besides, they all come in three or more colors! From such an extensive range of primers, this model of the Stops Rust series is meant specifically for automobiles.
As the name implies, its main job is to keep the rust away from your beloved car. It is built with a formula based on oil. This premium formula guarantees high durability by resisting corrosion as long as possible.
Like an ideal primer, this paint serves as a strong heavy-duty base paint so that the coating on top of it can shine.
Once you have put it on the car, you don't have to wait for a whole day or even an hour before taking the next step.
It will dry up within just 15 minutes!
Then you can begin wet sanding or applying the next coating. Since it is a spray can primer, the resulting coating is not as thick as the Dupli Color one.
You can get this primer in three colors – flat red, light gray and dark gray. Each can contains 12 ounces of the product.
But don't let the size or amount fool you! Each of these cans can easily cover as much as 12 square feet! So you can save a lot of money by investing in these primers.
Highlighted Features:
Three shades of gray and red available.
Oil-based formula protects again rust.
Dries very fast within 15 minutes.
One can cover up to 12 square feet.
Wet sandable and durable.
Sale
Rust-Oleum 2081830 Stops Rust Automotive Primer,...
Primer spray paint is suitable for use on wood, metal and fiberglass surfaces
Oil-based paint with Stops Rust formula provides rust resistant base coat for cars, trucks and other...
Covers up to 12 sq. ft. and dries to handle (and can be recoated) in 15 minutes
4. Evercoat 713 Gray Feather Fill G2 Primer
Compared to the previous brands, Evercoat is relatively newer to the arena of automotive primers. Since 1953, they have been developing automotive coatings like fillers and primers with their own formula. The Evercoat 713 Gray Feather Fill G2 Primer is one of the best automotive primer for car lovers.
The high-solids high-build formulation of this primer involves polyester. Such primers are well-known for their ability to fill up the small scratches efficiently.
They seem to be the most capable variation among all spray primers for such jobs.  It can protect the applied coat from shrinking as well.
Evercoat developed this line specifically to go with 1K and 2K etch primers. You will find it very easy to spray smoothly, level the layers and then sand the primer within a short time period.
It is also in compliance with the VOC regulations of California National Rule.
A possible drawback can be the short window of usage after you have mixed the readymade material for attaining better viscosity. This window is usually called the pot life.
Since Feather Fill has a pot life of about 30 minutes, you need to use up the amount you have already mixed as fast as possible.
We suggest mixing a pint of it at a time to ensure maximum utilization of the whole can. Each container comes with one gallon of the primer.
It is available in four shades ranging between gray and black. So you can choose a vibrant primer as the base for your top coating or a lighter one to highlight the next layer.
Highlighted Features:
High-build premium polyester primer.
Compliant with VOC regulations.
Specially made for 1K and 2K etch.
Formula resists shrinking effectively.
Comes in four colors of gray and black shades.
Evercoat 713 Gray Feather Fill G2 Primer - 1...
A high-build, high-solids Premium Polyester Primer Surfacer that is compliant with California and...
It has been specifically developed to work with 1K and 2K etch primers, while offering exceptional...
Other features include smooth spraying, easy sanding, fast dry-to-sand time and a shrink-resistant...
5. Custom Shop – Black Epoxy Primer/Sealer 2.1 VOC
Custom Shop brings you the Custom Shop - Black Epoxy Primer/Sealer 2.1 VOC which works on multiple materials in addition to metal. So you can use it for many other projects along with your automobile coating.
With this duo of primer and hardener, you can get the finest of both worlds at once! It has been developed to be a high-performance automotive epoxy primer for bare metal surfaces.
The formula contains a good amount of anti-corrosive additives blended exquisitely so that it can fight against the rust formation diligently.
There is an advanced resin technology in this primer from the KEP series. Because of it, the paint settles on the surface with superior adhesion. It is free of elements like lead and chromate.
Moreover, it can keep your automobile surface safe from salt spray. If you were looking for the best automotive epoxy primer for you four wheeled friend, you got it!
Besides metal, you can apply this primer on other materials like bare aluminum, steel, fiberglass, rigid plastics and Gelcoat. It can be sanded easily after a short drying period.
For the finest results, combine the primer and the hardener in equal parts. The combo can also be used as a sealer by changing the mix ratios.
However, for that, you will need a reducer. Blend the primer, hardener and reducer in the ratio of 2: 2: 1 or 1: 1: ½ to use it as a sealer.
You will find this in the shades of black, gray and white. They are available in four distinct sizes of 1 quart, ½ gallon, 1 gallon and 2 gallons.
Compared to many similar brands, these come at incredibly affordable price points. So you can invest in them for ensuring maximum value at the same cost.
Highlighted Features:
Available in three colors and four sizes.
Fights against rust and corrosion.
Comes with a pint of hardener.
Works great on metal surfaces.
Compatible with most paint brands.
Custom Shop - Black Epoxy Primer/Sealer 2.1 VOC (1...
Custom Shop – KEP Series Anti-Corrosive Epoxy Primer / Sealer is a 1 to 1 Mix Ratio high...
KEP Epoxy Primer is Lead and Chromate Free and its formulation contains a rich blend of...
Custom Shop – KEP Series Epoxy Primer is great as a DTM primer but also can be used as an...
6. Raptor Gray 4:1 Anti-Corrosive Epoxy Primer Kit
The Australian brand of U-POL has gained global popularity by delivering products based on automotive refinishing. Their primer kits display their exceptional research and skills accumulated over 70 years in the business.
This Raptor Gray 4:1 Anti-Corrosive Epoxy Primer Kit from the Raptor series is one of their most widely used items. Raptor epoxy primers promise to provide with a tough protective coating on your vehicle surface so that it can withstand rough situations with ease.
It will be more prepared to survive the tricky trails like off-road and marine uses. Its advanced resin technology improves both layer adhesion and intercoat performance.
Like the previous primer, this one too complies fully with the VOC regulations. It is free from chemicals like lead and chromate whose presence can put human health in jeopardy. The primer can be applied directly onto wet surfaces and even the rust developed on it.
You can apply it easily on the surface before putting the topcoat to enhance its gloss. This primer is developed with a formula that can keep the surface safe from rust and corrosion.
As a result, the longevity of your automobile will improve. It also has great resistance against salt spray which was tested for over 1000 hours!
In addition to just a primer, you may also use it as a filler to complete the refinishing project. Each can comes at a little higher price point than others and contains about 800mL of the product. One liter of this primer can cover up to 60 square feet at a thickness of 3 MIL.
Highlighted Features:
Advanced resin technology provides better adhesion.
Lasts a long time due to better intercoat performance.
Protects the surface from corrosion and rust.
1 liter covers about 60 square feet.
Price point is higher than most.
Sale
RAPTOR 4:1 Anti-Corrosive Epoxy Primer Kit UP4830...
RAPTOR Anti-Corrosive Epoxy Primer is a 2K high performance primer specifically designed to be used...
The advanced resin technology in RAPTOR Anti-Corrosive Epoxy Primer improves adhesion to bare metal...
It contains a blend of anti-corrosive additives to inhibit rust and corrosion and offers excellent...
7. Dupli-Color EBPR00310 Gray Perfect Match Scratch Filler Primer
With the Dupli-Color EBPR00310 Gray Perfect Match Scratch Filler Primer, you can cover up any scratches in no time!
Dings and scratches are some of the things you have to deal with if you own a vehicle. They ruin your car's appearance and if not repaired, the scratched surface may weaken over time. With the Dupli-Color scratch filler primer, you can easily fix the scratches in your garage and avoid expensive repair work.
The high-quality filler primer us incredibly easy to use. The aerosol can give you full control over the surface being painted so that you can coat the material evenly.
It features an EZ touch 360 nozzle which is adjustable. The nozzle allows you to apply the coat in vertical and horizontal directions. Once applied, the acrylic lacquer dries of rapidly, allowing you to apply additional coats in quick intervals.
The product features an EZ touch 360 nozzle. It is a universal nozzle that lets you spray the paint in both vertical and horizontal patterns giving you a smooth and consistent coating.
The product is designed to fill scratches. To use the product, you must first sand down the affected area using a sanding paper.
After that, feather the surface and then apply the primer. When the coat is dried apply paint over it.
Highlighted Features:
Features a 360-degree nozzle which makes application easy.
Effective at covering light scratches.
It comes as a convenient spray primer.
Coats dry off quickly after application.
It can be used for small touch-ups.
Dupli-Color EBPR00310 Gray Perfect Match Scratch...
Dupli-Color Perfect Match Premium Automotive Primer is an easy-to-use, high-quality, fast-drying,...
Features an adjustable EZ Touch 360 degree nozzle and a wide spray pattern for smooth, even coats
Ideal for situations where the original painted surface is chipped, scratched or damaged to the...
8. Custom Coat 1K High Build Primer
Another offering from Custom Coat is this Custom Coat 1K High Build Primer made of urethane. As a result, it is the least likely to be a victim of cracking, shrinkage, loss of gloss over time and common issues like these.
That is why urethane primer is known as the best-quality automotive primer for cars for its impressive durability. Besides, such primers are not damaged by UV rays too much. So they can be an ideal choice for outdoor use which makes them a great automotive primer.
However, the most attractive feature of this product is the spray nozzle. It comes with high atomization properties which enable you with large fan pattern and make excellent coverage possible.
Being a product meant for automobile refinishing, this primer works great on metal surfaces.
However, it can also be sprayed to prime parts made of steel, fiberglass, aluminum and SMC. It works with the same vigor and superior adhesion on both rigid and flexible substrates.
To use it, just spray the content directly to the surface. There is no need for mixing or similar preparation stages before applying it.
The primer surfacer can be sanded easily as well. You can put the topcoat using any automotive paint since it is compatible with most of them.
Each bottle of Custom Coat DTM primer surfacer contains 16 oz. or 1 lb. of the product which is significantly less than most other options shared here.
While the cost per unit is more affordable for this, you will be getting almost half the amount at the same price compared to others.
Additionally, if corrosion resistance is your topmost priority, a urethane primer surfacer like this will not be the ideal solution.
Highlighted Features:
Flexible high-build urethane primer surfacer.
Compatible with multiple substrates.
Excellent filling and superior adhesion.
Good coverage with high atomization nozzle.
Cost is much higher than most.
Sale
Custom Coat 1K High Build Direct to Metal Primer -...
Custom Coat 1K High Build Primer - Grey - 12 ounce Spray Can - provides a High Build Primer Surfacer...
Provides superior adhesion, Excellent filling properties, Works on flexible or rigid substrates
Easy to sand, Topcoat with most Automotive Paint refinish topcoats
9. U-POL High Solids High Build Urethane Primer Kit
U-POL makes another appearance on our list with this urethane primer kit. The U-POL High Solids High Build Urethane Primer Kit belongs to their System 20 series.
Its film building capability is as good as polyester. You can apply it on bare metal because of its DTM approach. For finest results, mix it in a 4:1 ratio.
If you are planning to include a reducer in the process, combine the three elements in 4:1:1 proportion and use the blend as an effective sealer.
Even though it is developed to be a high build primer, you can also use it as a sealer by thinning the coating. You can sand it easily on any surface, even the wet ones since it does not absorb any moisture. After 24 hours have passed since its application, you will not see any shrinkage.
Once you have applied this primer, you can wait for a long time before putting on the topcoat. It dries up very hard and maintains excellent adhesion properties. The urethane primer successfully hides cracks with its incredible opacity.
The standard hardener is made of isocyanate and works great with the 2K coating. If there is a larger area on your vehicle to repair than others, use this high-quality hardener to amplify the resilience of the primer.
Initially, this may seem like an expensive product since its cost is higher than most primers on this list. However, this is actually one of the most affordable 2K primers in the market! Nevertheless, its performance level is as impressive and durable as its high-end contemporaries.
Highlighted Features:
High-build multi-function urethane primer.
Provides excellent opacity for hiding cracks.
Impressive surface leveling properties.
Comes with a standard temperature hardener.
More affordable than most 2K primers.
10. Speedokote Automotive 2.1 Low VOC 2K Urethane Primer Kit
Say welcome to Speedokote again since it comes with another urethane primer kit to save the day! The Speedokote Automotive 2.1 Low VOC 2K Urethane Primer Kit has minimal volatile organic compounds or VOCs which are basically chemicals that can vaporize easily.
Keeping the good name of Speedokote alive, this primer kit also delivers good performance both in terms of quality and efficiency. It dries up fast and makes room for easy sanding. Once applied, the primer maintains the color and shine for a long time, even after dealing with adverse situations.
The superior adhesion will make the topcoat painting job easier for you! It is advised to combine this primer and the universal activator in a ratio of 4:1. So remember to combine only one part of the provided activator with four parts of the primer.
VOCs are well-known for their harmful emissions which can damage human organs and even cause cancer! Complementing the low VOC primer, its accompanying activator comes with zero VOC.
As a result, this combination helps you to maintain healthy surroundings and contribute to the environmental health of our planet.
It is available in two widely used colors of black and medium gray. Each can contains 1 gallon of the primer and the activator bottle has 32 fluid ounces of content. Compared to other 2K urethane primer kits, this one comes at a pretty affordable price.
Highlighted Features:
High-build 2K urethane primer.
Low VOC with great adhesion.
Comes with a universal activator.
Impressive color and gloss holdout.
Dries up fast and sands easily.
How To Choose The Best Automotive Primer?
With tons of brands to choose from, it can be a bit frustrating to find the primer that fits your needs. We have listed some of the major factors that you need to take into consideration before purchasing a primer.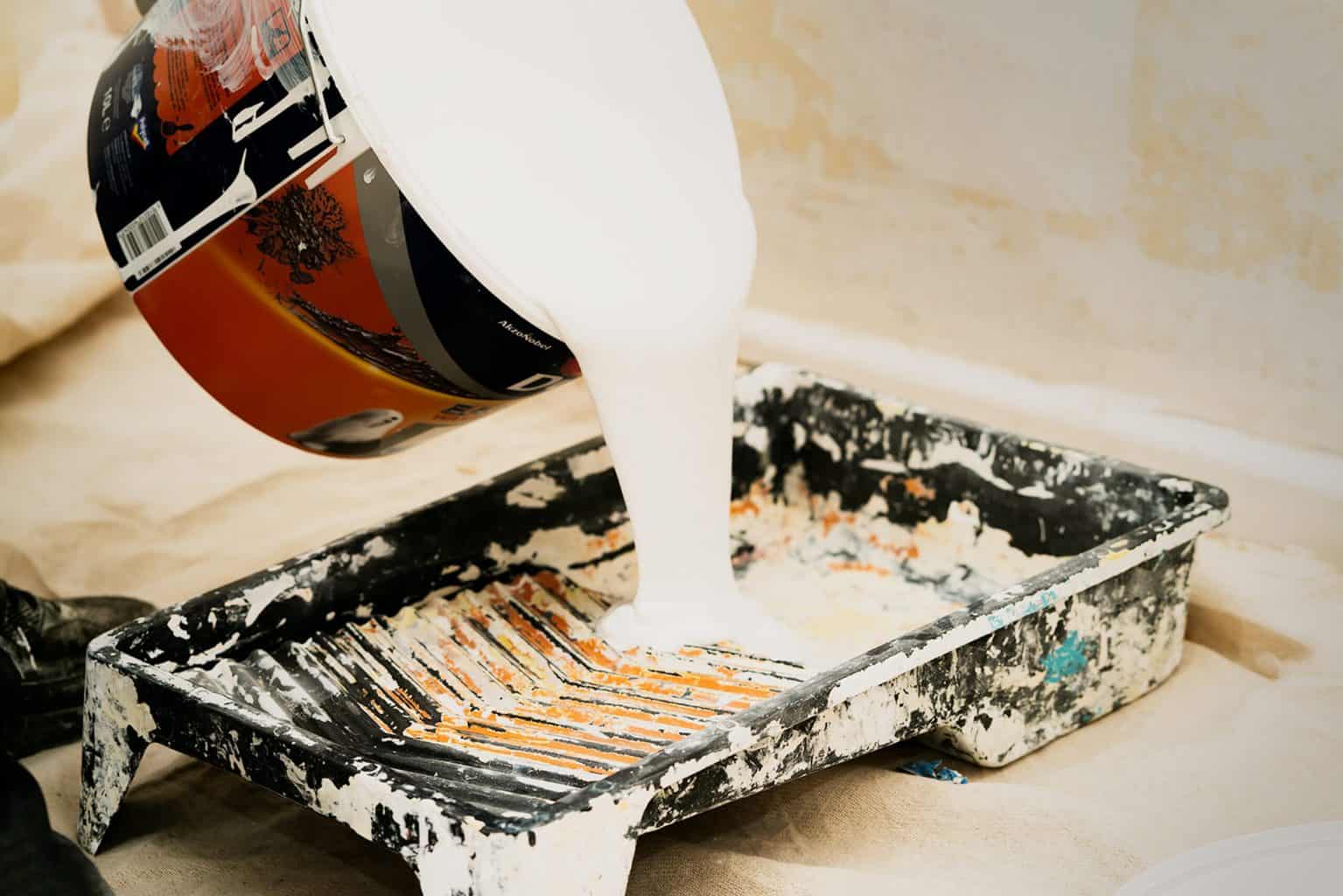 1. Should Be Easy To Use
Applying primer should be easy and straightforward. You don't have to go through tons of steps to prepare the car before the product is applied.
Also, you will find that there are primers that need to be mixed with different solutions and others come in aerosol spray cans. Purchase the primer that works for you.
2. Resistant To Corrosion
One of the major benefits of a primer for car is that it prevents rust from developing on the surface it is applied to. When purchasing a primer, select the one that has excellent corrosion resistant capabilities. They will stop rust from forming even if your vehicle is around wet surfaces.
3. Application
Primers can be used in a wide range of surfaces. Aside from metal, they can be applied to fiberglass, aluminum, and more.
It is important to know that some primers are used for special surfaces. Applying a primer on an incompatible surface will result in the product not adhering properly.
4. Priced Reasonably
Primers are usually inexpensive, however, there are some that aren't.  When purchasing a primer, it is important that they check all the boxes.
Primers must perfectly adhere to the car body and should be corrosion resistant. Look for primers that offer all these qualities at a considerable price.
Epoxy Primer vs Urethane Primer: Which One You Should Choose?
1. Epoxy Primer
An epoxy primer is a sealer that provides a non-porous finish when applied. It is the first coat that is applied on the surface of the metal followed by paint and topcoat. Epoxy coats can be used on wide variety of surfaces ranging from fiberglass, plastic, etc.
The substance is well known for its strong adhesive properties. They also provide good resistance in wet and humid environments and prevents rusting. The bonding capacity of epoxy provides an excellent surface finish, which serves as a base for topcoats such as paint.
2. Urethane Primer
Primers such as urethane are identical to epoxy in many ways. They both have excellent adhesive properties and are robust sealers.
However, urethane primers perform better with topcoats. They dry faster compared to epoxy primers which allows you to apply the topcoat much faster.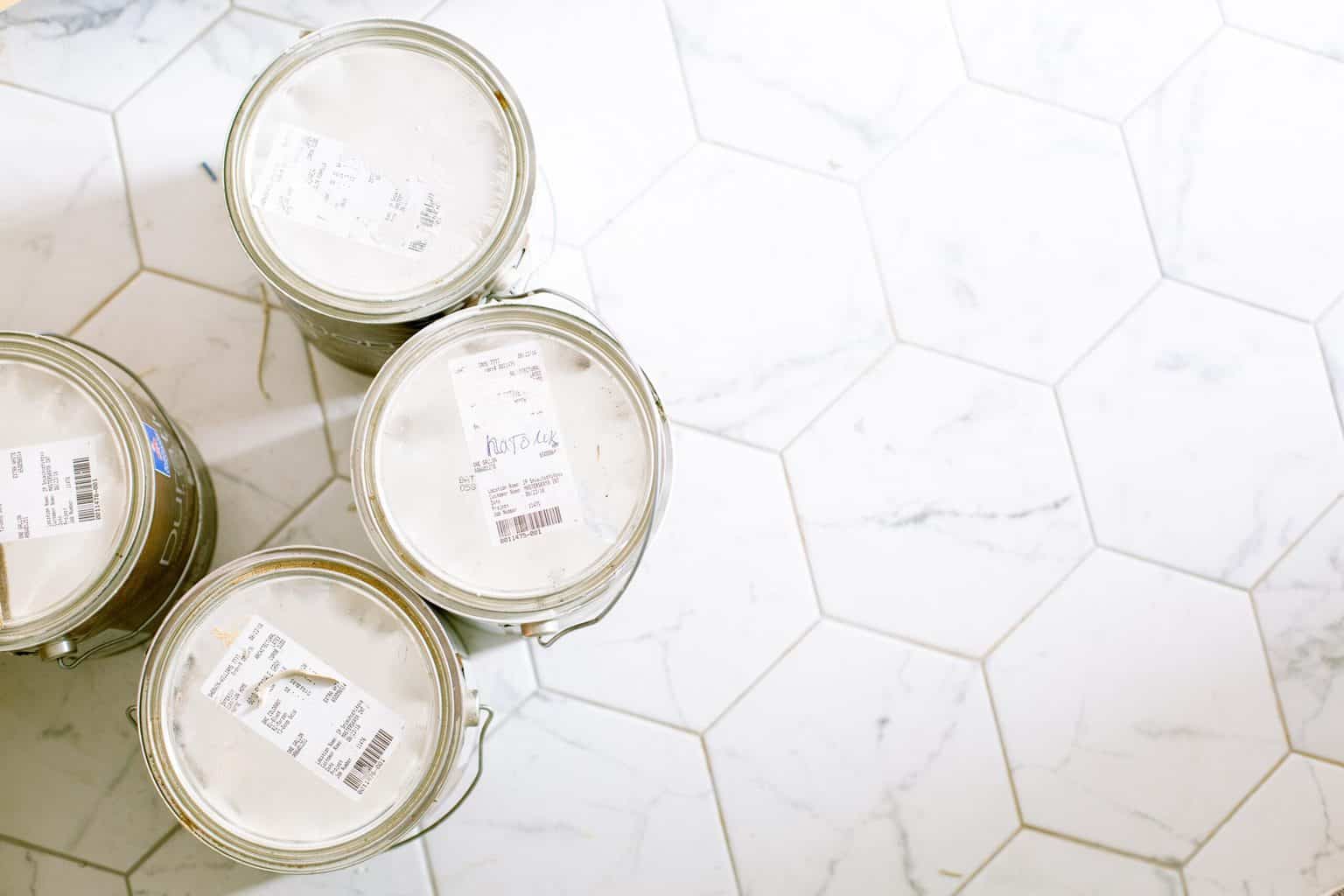 Which One Is Better?
Compared to urethane, epoxy primers are much more resilient to UV rays. They don't fade when exposed to direct sunlight for a long period of time.
The problem with urethane primer is that it doesn't contain any constituents that prevent rusting. Over time, you might find traces of rust popping up eventually.
To get the finest of both worlds, you can use both of them together. Simply apply a coat of automotive epoxy primer and then put the urethane primer over it. This way you will get the hard finish of a urethane primer and the exceptional rust resisting qualities of an epoxy primer.
Caution For Using Primer On Your Automotive Goods
Now that you have some idea about automotive primers, let's get into the action. Application is as important as purchasing the right primer, if not, more.
It doesn't matter if have an expensive or the finest primer for car. If you can't apply it properly, the paint won't adhere to the surface and start to chip off.
There are some specific things you need to focus on while applying a primer. Here are some of the important considerations:
Prepare The Vehicle
This is the first and one of the most important steps of priming your vehicle. You need to get the surface of the vehicle ready for priming. You can use compressed air to get rid of the dust and dirt particles from the surface or clean the car thoroughly before the priming procedure.
If you are working indoors, make sure that you keep the surroundings as clean as possible. Also, make sure you have plenty of space to move around as obstacles will only make the task more difficult.
Cover The Areas That Doesn't Need To Be Coated
One of the most important steps is to cover any areas that you do not want a primer on. Before applying the primer, cover the mirrors, windows, and the areas surrounding the scratch. You can use large paper sheets or old newspapers and tape down the edges with some tape.
Primers that come in aerosol cans can spread over a large surface area during the coating process. Covering the surrounding areas will ensure that you don't get any of the primers on unintended surfaces.
Sand The Surface Properly
It is important to sand the surface before the primer is applied. Sanding the surface makes the area rough, which allows the primer to stick to the surface firmly.
If you are working with an orbital sander, use slow circular motions to remove the coats. Use a grit paper to sand the difficult spots by hand.
If there are any holes or dents on the surface, cover them with a filler and then sand it down. Sanding the area will help you achieve smooth and even coats.
Always Allow The Primer To Cure
Make sure you allow the primer to set in between coats. Depending on the type of primer used, the curing time will vary between the primer types.
If the primer is not cured properly, it will lead to poor paint jobs. If you are not sure about the curing time, allow some extra time before it dries off completely.
Coat The Surface Evenly
When applying the primer, make sure it covers the entire surface area evenly. If the coat pattern is too wide, the spot at the center will be thin.
Similarly, if the pattern is narrow, the coat will appear as a tight band.  Make sure every inch of the surface has the same amount of coating.
Frequently Asked Questions
1. How Long Does Primer Take To Dry Off Completely?
The drying time of a primer varies depending on the manufacturer. However, most primers take about 20 minutes to 1 hour to dry off completely.
Cooler temperatures and high humidity will increase the drying time.  After that, the surface can be recoated or wet sanded immediately.
2. How Long Will The Paint Primer Last?
The longevity of the paint is dependent on how you maintain your vehicle and care for it. It also depends on the condition in which the vehicle is driven, and also the environmental factors.
The best primer for bare metal surfaces is designed to last for long periods of time. It will allow the paint to set smoothly.  You can considerably increase the life of the paint further by washing and waxing your vehicle on a regular basis.
The paint application also matters. Paint applied on a properly sanded surface will adhere easily and will not chip off.
3. Do You Have To Clean The Car Before Priming?
Cleaning your car before you apply a primer is extremely important. The surface should be cleaned and sanded properly.
This will lead to a great finish. Clean the surface with a mild detergent and some lukewarm water. If possible, apply a wax and grease remover to clean the surface.
4. What Is Sanding? Why Is It Important?
Sanding is a crucial step in paint preparation. It removes the top layers of paint removing any light scratches and levels the surface.
Sanding can be done either by using sandpaper or an orbital sander. It is an important step that needs to be completed before a primer is applied.
5. How Many Coats Of Primer Do You Need To Paint A Vehicle?
Normally it takes about 2 to 3 coats to evenly cover the surface. If there are thin spots in the middle, you can always apply additional coats.
After each run, make sure to give sufficient time for the coats to cure. The drying process usually takes around 20 minutes to an hour to complete.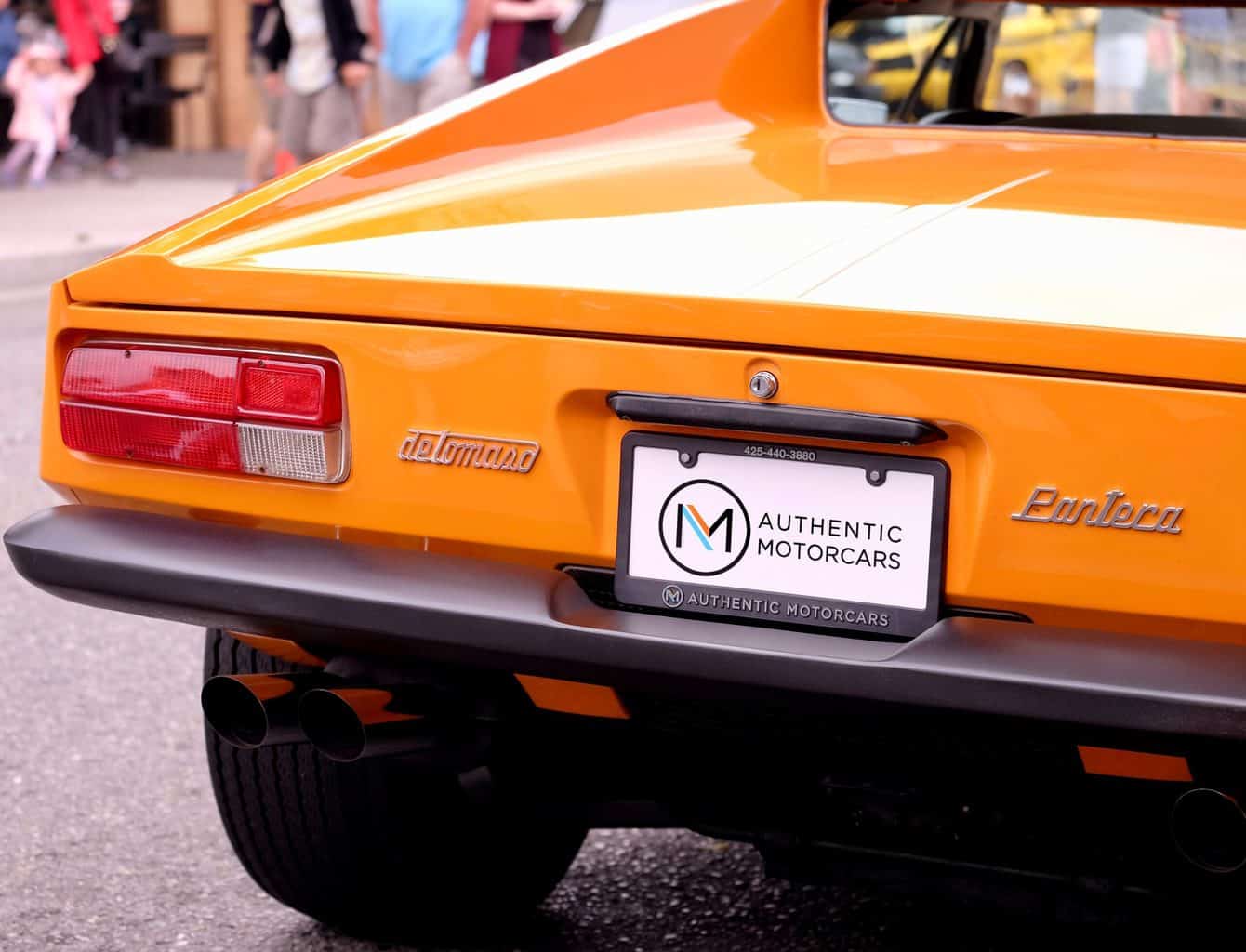 Final Word
Deciding on which automotive primer to purchase can be a bit overwhelming at times. To make things simpler, start by determining what your vehicle needs.
Is rust prevention the top priority? Do you want a product that has excellent adhesive properties?
Priming the surface is a crucial step in the painting process. By applying the best automotive primer, you can achieve a smooth and professional-looking paint job that will last for years.
The products we reviewed in this article doesn't fall short in terms of quality. We hope our article made it easier for you to make an informed decision. Good luck!
Categories AutoSours: https://toolsspecialist.com/best-automotive-primer/
How to Protect Your Car Project With Primer
The Cheaper Primer Alternative
If your car is ready for a coat of protective primer sealer, you have no doubt been doing quite a bit of bodywork. Even a small section of body filler needs to be protected from the elements while you get the rest of the car's body ready to be painted. Sometimes you need to take a break from the progress of your work, too. Leaving bare metal exposed to weather can put your restoration job into reverse. Surface rust sets in almost immediately with even a small amount of moisture in the presence of a bare metal surface.
A good coat of primer will help prevent damage to your metal work in between work sessions or if your car has to sit dormant for a time while you gather free time and funds to keep the job moving. You may think that you have to take your car to a body shop to have a professional layer of primer sealer sprayed over your ​properly prepped car or truck body. Okay, technically you should, if you can afford it. But for the rest of us, there are alternatives.
We have a friend who has restored and repaired a number of cars himself on ridiculously tight budgets. When he has to move one of his projects aside for a time, or if he is putting it into storage to resume work when he has, well, time and funds, he uses Rust-Oleum oil based primer/sealer to protect his car's body. It comes in only a few colors, and you can buy it at any home repair store by the quart of the gallon. Read on to see how this alternative works.
What You'll Need
Rust-Oleum Oil Based Primer (may as well buy the gallon)
Acetone
Air Compressor set to 32 psi
Paint mixing cup
HVLP compliant spray gun
With all this stuff together, you're ready to get busy.
Body Prep
Before we get down to the business of actually spraying, we need to be sure your car has been prepped at least partially. The Rust-Oleum product is very forgiving, and it's not a permanent part of your car's finish, so you can be a little looser than you would need to be in a real paint shop. The main part of prep that you need to perform is cleaning. If the car's surface is not clean, you will have problems with the paint not sticking to the car body. Wash the body and allow it to dry fully, the longer you can let it dry, the better. Once completely dry, apply some mineral spirits to a cloth and wipe the car down to remove any residual oils or cleaners that may be on the car. You don't need much, just enough to dampen the cloth.
Mixing Paint (Primer)
Rust-Oleum has prepared this primer formula so that it can be thinned down and sprayed using an automotive type paint sprayer. We prefer the gravity feed sprayers, as does this backyard painter. Mix the paint with acetone using a ratio of 1 part acetone to 5 parts paint. This formula seemed to work well and is what our guy uses regularly. You can mix as much or as little of this paint as you want, it's not catalyzed so the mixture won't go bad.
Spraying the Primer
With your paint mixed and your gun loaded, you are ready to paint. Always test your spray pattern on something like cardboard or a neighbor's car before you start painting your vehicle. Don't get too picky with the paint gun adjustments—you're painting with Rust-Oleum, after all. When you get a decent vertical spray pattern, you can have at it. Remember to practice a 50% overlap between strokes. This means that when you paint one horizontal stripe, the next stripe under it should overlap half of the first stripe, and so on as you work your way down. This will minimize any visual striping when the paint is dry. One coat of this stuff seemed to be enough, but you can always add another if you want it to look better while it's in storage.
Sours: https://www.liveabout.com/protect-your-car-with-primer-281366
model kit workshop 161: Super Cheap Auto Primer Filler
Best Epoxy Primers For 2021
The prettiest coats of paint are all about sparkling finish, but in terms of durability and preventing rust, it's the primer underneath that matters. Epoxy primers are among the most resilient ways to prevent rust, and they form a non-porous, tightly bonded seal when applied to bare metal. Unlike a rust inhibitor, epoxy primers are meant to be applied to bare metal before paint or under coating, and long before corrosion sets in. Some epoxy primers are even usable on other surfaces such as fiberglass, wood and plastic.
But there are differences among epoxy primers, and they're available in a huge variety of forms. Some are spray-adhesive and are easy to apply. Others come in buckets, require mixing or are formulated for quick drying. Some aren't recommended for all types of surfaces. Additionally, as with most products, some are produced to a price and not to a standard.
The specific needs of a project, ease of use and price are all important considerations in choosing an epoxy primer.  When it comes to price, shop carefully. Manufacturers sell their epoxy primers in widely varying sizes, and not all products are available in small quantities. Here, we've gathered five of the best Epoxy primers on the market, all of which, when applied underneath new paint or undercoating, will help keep your vehicle corrosion-free for a very long time.
Read Less
Sours: https://www.forbes.com/wheels/accessories/best-epoxy-primers/
Primer cheap automotive
.
How to Mix Dupli-Color Primer Surfacer for BEST RESULTS!!!
.
You will also be interested:
.
34
35
36
37
38