Hitlers' secret WWII code machine found on eBay
A World War II-era machine used to send personal messages between Hitler and his generals by encrypting plain German text into secret code has been found on eBay for 9.50 pounds!
Volunteers from the UK's National Museum of Computing at Bletchley Park used eBay to track down the historic teleprinter for the Lorenz cipher machine languishing in a shed in Essex.
It was advertised as a telegram machine and was for sale for 9.50 pounds.
"My colleague was scanning eBay and he saw a photograph of what seemed to be the teleprinter," said John Wetter, a volunteer at the museum in Buckinghamshire.
He then went to Southend to investigate further where he found the keyboard being kept, in its original case, on the floor of a shed "with rubbish all over it".
"We said 'Thank you very much, how much was it again?' She said ' 9.50', so we said 'Here's a 10 note - keep the change!'" the BBC reported today, quoting Wetter.
The teleprinter, which resembles a typewriter, would have been used to enter plain messages in German. These were then encrypted by a linked cipher machine, using 12 individual wheels with multiple settings on each, to make up the code.
The museum has just received one on loan from Norway's Armed Forces Museum and has a video of how top secret transmissions might have sounded.
When volunteers took the teleprinter back from Essex to the museum, they found it was stamped with the official wartime number from the German army that matches the one on the machine from Norway.
Andy Clark, chairman of the trustees at The National Museum of Computing, said the Lorenz was stationed in secure locations as "it was far bigger than the famous portable Enigma machine".
"Everybody knows about Enigma, but the Lorenz machine was used for strategic communications," said Clark. "It is so much more complicated than the Enigma machine and, after the war, machines of the same style remained in use." Volunteers are hoping to recreate the whole process on June 3, from typing a message in German to cracking the code using wartime equipment.
"This gives us the chance to show the breaking of the Lorenz cipher code from start to finish," said Clark. "We can show every single point in the process."
But one key part is still missing and volunteers are still searching for it.
"It looks like an electric motor in a black casing with two shafts on each side, which drive the gears of the Lorenz machine," said Wetter.
Sours: https://www.dnaindia.com/technology/report-hitlers-secret-wwii-code-machine-found-on-ebay-2217976
Awesome WW2-Inspired Jeep Wrangler Unlimited on eBay
If you've ever sold anything on eBay, you know there are only a few ways to list an item. In terms of price, you will run it as an auction either with or without a reserve, or simply post up a buy-it-now option with a set price. At this point, I feel it's safe to say eBay should add one more pricing option. This one is for all the car guys looking to get every last penny that they invested out of their "unique", "one-off", and "totally super special you can't even Google it" ride. Trust me when I say, I completely understand the want for getting your money back out of a vehicle investment. Sadly, it's just not always possible. While perusing the Jeep listings on eBay, I ran across this WW2-inspired Jeep Wrangler Unlimited you see here. Yes, it's listed as a 2010 Jeep Wrangler Unlimited but this Jeep has about as much in common with a stock Wrangler as Dale Earnhardt Jr.'s Chevy SS stock car does with the version found at your local dealership. With that aside, I was still curious about the rig. I am a fan of the WWII plane-era theme, and from a fit-and-finish perspective, it appears very well done. Most of the body panels are comprised of aluminum, which I'm sure was no small undertaking. It's far from practical both in an off-road and picking up the kids at 3:30 sense, but practical isn't always important. Those turbochargers sticking out of the hood are actually functional units that feed air to a LQ9 GM V-8. The turret intakes were built by Tailgunner, a company that specializes in producing specialty exhaust components. Inside, it looks like a vintage cockpit. I'm not sure how comfortable it would be, but the look is definitely on point. According to the video below, many of the pieces were pulled from a World War II bomber. If you'd like to make this Jeep-ish creation part of your fleet, you still have a few days left to bid. Just click here. For a little more info, you can see a walk-through from the video below.
Sours: https://www.drivingline.com/articles/awesome-ww2-inspired-jeep-wrangler-unlimited-on-ebay/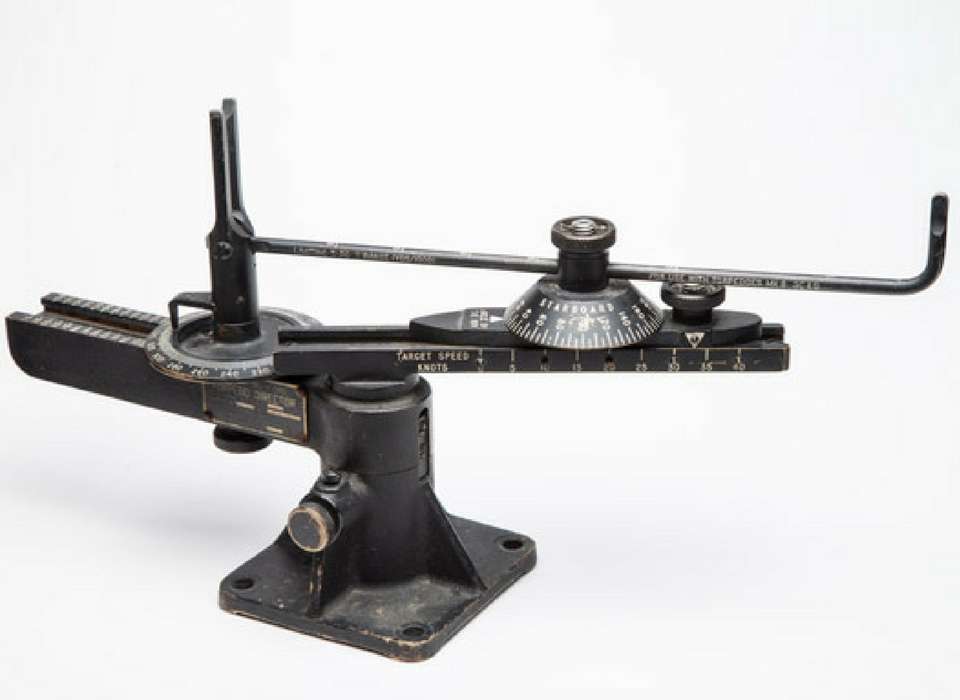 In much the same way that many people joined together to work for victory in World War II, the restoration of PT-305 was a team effort built on contributions by many of physical labor, project management, or the gift of funds. Restoring a WWII combat-veteran PT boat to fully operational trim required all of these efforts plus the sourcing of thousands of components.
The 39,000 copper rivets used in the hull were comparatively easy to acquire because the company that produced them for Higgins Industries in 1943 is still making them today. Other items—like replacement hull ribs and deck planks—were crafted locally from new lumber by the restoration crew's skilled boatbuilders. And the Internet helped connect the Museum with people around the world who possessed long-obsolete parts. For example, the boat's radar assembly was found in Australia. 
The popular online auction site eBay proved useful in acquiring a rare piece to help complete PT-305's restoration, a Mark 31 Torpedo Director. The sight and moveable scales of this deceptively simple device were used to aim torpedoes—actually to aim the PT boats themselves, as torpedoes fired only straight forward—by mechanically computing factors such as the angle of the target on the bow, the speed of the target, and the speed of the torpedo.

Made of precisely machined cast brass, the Mark 31 was built by Bristol and Martin Inc. of New York City, prewar a manufacturer of vending machines and fruit juicers. PT-305's restoration crew had been on the lookout for this piece since its work began, but had no luck finding one for sale, in the collections of other museums, or aboard another PT boat. 
With such a prize on the electronic auction block, bidding was fierce. Fortunately, the Museum emerged as top bidder. The purchase was money well spent. In addition to helping complete PT-305's array of authentic artifacts, the director also can serve as a model for a Museum-machined copy—a great tool for teaching history-rich, hands-on STEM lessons.
This article by Tom Czekanski, the Museum's Senior Curator and Restoration Manager, originally appeared in V-Mail, the Museum's quarterly newsletter for Members. Learn more about the benefits of Membership here.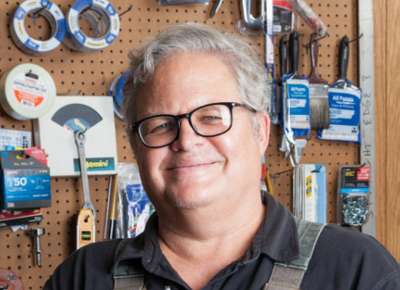 Tom Czekanski
Currently the Museum's senior curator and restorations manager, Tom began working at The National D-Day Museum in October 2000, sho...
Learn More
Forgotten Fights: Stopping Rommel at Ruweisat Ridge, July 1942

With the German Afrika Korps driving toward the Suez Canal in July 1942, heroic resistance by a small band of Indian soldiers and anti-tank gunners stopped Rommel in his tracks, setting the stage for the climactic battle of El Alamein.

Medal of Honor Recipient Vernon Baker: "Set the Example"

Vernon Baker was one of seven African Americans to receive the Medal of Honor for service in World War II, an award delayed decades by bias and discrimination. In both war and peace, Baker served as an inspirational leader for the soldiers that served under his command and for generations to come.

Forgotten Fights: Malta's Faith, Hope, and Charity, 1940

The courageous volunteer pilots of three obsolete British biplanes nicknamed Faith, Hope, and Charity engaged enemy raiders in combat over Malta in June 1940.

Forgotten Fights: The Battle of Deir ez-Zor, July 1941

Syria became a battleground in July 1941, when British forces launched an invasion to secure their hold on the Middle East. General "Bill" Slim's strike at Deir-ez-Zor was a critical victory.

Medal of Honor Recipient Daniel Inouye Led a Life of Service to His Country

Captain Daniel Inouye witnessed the attack on Pearl Harbor and overcame discrimination to serve his country in war and peace.

Forgotten Fights: Strike on Taranto, November 1940

The British torpedo bomber strike on the Italian naval base of Taranto in November 1940 changed the balance of power in the Mediterranean, and set the stage for the Japanese attack on Pearl Harbor.

Louisiana Spotlight: Corporal Albert Porche, 99th Fighter Squadron

More than 14,000 African American men served in the US Army Air Forces in segregated units during World War II. Only about 1,000 of them were pilots. Many others, like Louisiana native Albert Porche, filled vital support roles which kept the famed Red Tails flying in Italy. 

Forgotten Fights: The Free French at Bir Hacheim, May 1942

The courageous Free French defense of the remote desert fortress of Bir Hacheim in May 1942 helped turn the tide of the war in North Africa.
Sours: https://www.nationalww2museum.org/war/articles/found-ebay
Czech Republic: Want some WWII hardware? These Nazi armoured vehicles are on eBay
'We bought a rotting WWII boat on eBay and now it's going to cost us more than £50k to repair'
We've all done it, made late night purchases on eBay that we've regretted the following day.
But, in the case of Gemma and Simon Robins from Wrexham, the notion of impulse buying has been taken to the extreme.
The couple, who are camper van renovation specialists, ended up bagging themselves something a bit bigger than their usual fixer-upper - namely a 72ft, 59-tonne boat that was once used in the 1944 D-Day Landings.
The pair - who have two children, Mason, 12, and Emilia, nine - say they instantly fell in love with the rotting 80-year-old hulk after spotting it online before going to bed one night.
And they immediately knew they had to try to preserve it.
However, the historic WWII vessel, called the ML1392 Sarinda, had fallen into such disrepair over the decades that the restoration job is likely to cost them more than £50k.
Yet, Gemma remains adamant the "heart over the head decision" to buy it was a no brainer.
"One night I was brushing my teeth and Simon was lying in bed and he was like 'look at this boat', said the 34-year-old.
"Now, usually I'd just brush him off with his crazy ideas, but I was looking at it and realised what a historical boat she was.
"I never ever wanted a boat that big in my life but it sort of pulled on my heartstrings."
She added that she couldn't bear the idea of the Sarinda, which played a key part in the Allied invasion of Normandy and the capture of a German submarine, being scrapped and its parts sold off.
"It was a heart over the head decision because we haven't really got the budget to do it, but when we went to look at it the next day we fell in love with it."
Understandably though, their friends all think they're mad.
"People say we must have won the lottery," said Gemma.
"We haven't. We aren't rich and had to sell off a few things to buy it. We just work hard and will do the boat up as and when we can. It will take years.
"This was definitely not planned. Call us crazy if you like but we love it and the children are buzzing with the adventure of it all."
The family have even created a YouTube channel called 'Ship Happens' on which to document their progress, which has proved very popular.
"Because of Covid, none of out relatives could come and see the boat" - it's currently berthed on the River Dee - "so we said we'd film it so all they could all see it online.
"But the channel just took off. We didn't expect it at all"
Sours: https://www.walesonline.co.uk/whats-on/shopping/we-bought-rotting-wwii-boat-20424321
Ww2 ebay
Original WW II Period Items
Sours: https://www.ebay.com/b/Original-WW-II-Period-Items/156417/bn_3023775
Rare German WW2 war souvenirs [+Prices] that you cant find on eBay on that condition.
UK Man Tries To Sell Live World War II Era Bomb On EBay; Army Evacuates Residential Campus
Mark Williams, a British metal detectorist, 51, found a bomb from World War II on a grass bank near his brother's home in Swaythling, Hampshire. Mark wanted to sell the antique weapon on eBay because he was so pleased with his find. 'WWII German incendiary bomb – genuine, authentic Southampton Blitz,' Mark wrote on the e-commerce platform. Mark had no idea, however, that the bomb was still alive and well and that it had the ability to explode, torching homes and buildings.
WWII German bomb on eBay
Militaria collector Ralf Sherwin saw the eBay post and raised the alarm when he realised the bomb was still active, according to a report. It added, Ralf saw the explosive listing on Monday, May 17, night, and Mark described it as being in a 'used' state.
Ralf, who works as a security consultant, instantly contacted Mark on eBay to tell him that the bomb had not been deactivated. Mark responded by asking how he knew if the bomb was still active. Ralf told Mark that he is a metal detectorist and had discovered it earlier in a Southampton children's playground. Ralf explained to Mark in great detail why the bomb is a danger and why it should not be sold, but rather kept out of the hands of the public.
READ | UK man finds live World War II grenades in backyard that looked like 'milk bottles': Watch
Police evacuate families
Mark, on the other hand, paid no attention to Ralf's repeated warnings. He reported Mark's bomb listing to Hampshire Police, who discovered his address and set up a 50-meter cordon around Havenstone Way in Swaythling, evacuating families from their homes. Firefighters and an Army Explosive Ordnance Disposal unit arrived at the scene after the cordon was set up.
READ | Belgian team builds World War I memorial to Anzac brothers
Life-threatening weapons, such as unexploded bombs, are not permitted to be sold on eBay, according to an official from the company, and they worked closely with Hampshire Police to quickly find and locate the seller, avoiding a tragedy.
In a similar incident, last week, a gardener at a property in Bramdean, Hampshire, UK, unearthed live grenades in the backyard, misinterpreting them for "milk bottles." They were later identified as World War II bombs that had sunk and been buried under his backyard for decades.
Picture Credit: RepresentativeImage
READ | Over 100 unexploded World War II bombs removed from Solomon Islands and 'safely stored'
READ | Bomb targeting Islamist leader's car kills 6 in Pakistan
Sours: https://www.republicworld.com/world-news/uk-news/uk-man-tries-to-sell-live-world-war-ii-era-bomb-on-ebay-army-evacuates-residential-campus.html
Similar news:
Woman trying to sell WWII relic on Ebay finds out it is actually a live projectile missile
A mum who tried to sell a WWII bomb on eBay for 99p was left shell-shocked when a would-be buyer told it was live and she had to call the bomb squad to destroy it.
Terrified Tracie Wright was forced to dial 999 when an eagle-eyed collector told her the German WWII shell which he kids had been playing with could explode at any moment.
Tracie, 49, thought she'd bought an empty explosive shell and even planned to give it to one of her children to take to a school 'show and tell' lesson.
But after being told the device could be live, a bomb disposal team swooped on her home to carry out a controlled explosion.
'It looked like an empty shell'
Tracie said: "To be honest, I didn't really know what it was when I found it. It looked like an empty shell from World War One or Two.
"I'd bought a load of boxes at an auction and it was in a box of miscellaneous stuff with things like a clock and bits and pieces – just collectables.
"When I got home we got it out of the box and I thought at first it was bit of concrete. I stuck it on eBay and a collector got in touch and said it looked real and could be live.
'My kids had been playing with it'
"I thought 'Oh my God', because my kids had been playing with it and chucking it round."
Tracie, from Spalding, Lincs., found the item at a bottle of a box of collectables she bought from an auction and compared it to other items online.
But just hours after posting it for sale online, an eagle-eyed collector got in touch with her and told her it could be potentially lethal.
"I often buy things from auctions and markets and sell them for a bit more money and people always like to buy old military stuff," she said.
"So I stuck it on eBay and a collector got in touch and said it looked real and could be live.
"I immediately called 101 and they sent somebody round. Then they called for the bomb squad."
Possibly contained a tracer round of bullets
The missile is believed to have dated back to between the two World Wars and could have possibly contained a tracer round of bullets.
This is a flammable material that ignites to produce a bright yet deadly trail of light towards a target.
Tracie's children, Logan, 11, Antigone, 17, and Halle, 15, were desperate to watch the explosion but missed the action because they were at school.
"Logan wanted to be here when the bomb squad came round because he absolutely loves the military and police," Tracie added.
"The bomb squad told me that if it was dead then the explosion would just be a small 'poof' and if it was live then it would be a 'bang' and it definitely went 'bang'.
"It is just a good job they didn't have 'show and tell' at school because I definitely would have let him take it in."
"I just feel a bit sorry for the man who wanted to buy it because his old shell is now completely destroyed."
Controlled detonation
A spokesperson for RAF Wittering, said: "The item in question was subjected to a controlled detonation and we would remind the general public that explosives do not improve with age.
"If anybody finds something they are unsure about, do not touch the object, do not move it and call the police straight away.
SWNS
Read more:

World War II re-enactment cancelled over fears Nazi uniforms will upset people

Video: Royal Navy detonate huge WWII German sea mine off coast of Bognor Regis
Sours: https://inews.co.uk/video/wwii-relic-on-ebay-turns-out-to-be-live-projectile-missile-166917
435
436
437
438
439