QrCode Monkey: the 100% free QR code generator
Please introduce yourself and your company.
I am Norbert founder of QRCode-Monkey.com and co-founder of LineUpr.com. I developed the first version of QRCode Monkey in 2012 when I first saw QR codes being used around me. Back then I thought those black and white codes tell you nothing about the content behind it and I started developing a QR code generator that could easily embed logos to give the codes more "meaning". This feature somehow made the site very popular over the years and I added more design options to customize the look of the QR code. We do have thousands of users every day by now and I started to professionalize the website with features for companies like our API or QRCode Studio which is a management tool for dynamic QR codes.
Please tell us about QRCode Monkey API?
Our QRCode Monkey API basically offers the functionality to generate custom QR code images which you can create on our website with an easy to use UI. You can create a QR code with custom design and color, Add a logo or use different shapes to draw the QR code.
The API is popular because of the customization options we offer compared to other APIs, we also allow to export those designed QR codes into all important formats like PNG, SVG, EPS and PDF.
The official documentation can be found here: https://www.qrcode-monkey.com/qr-code-api-with-logo
The API can be consumed via RapidAPI where you will find the pricing: https://rapidapi.com/qrcode-monkey/api/custom-qr-code-with-logo
The API is paid because we see value in this solution for professionals, and our website www.qrcode-monkey.com is our free product.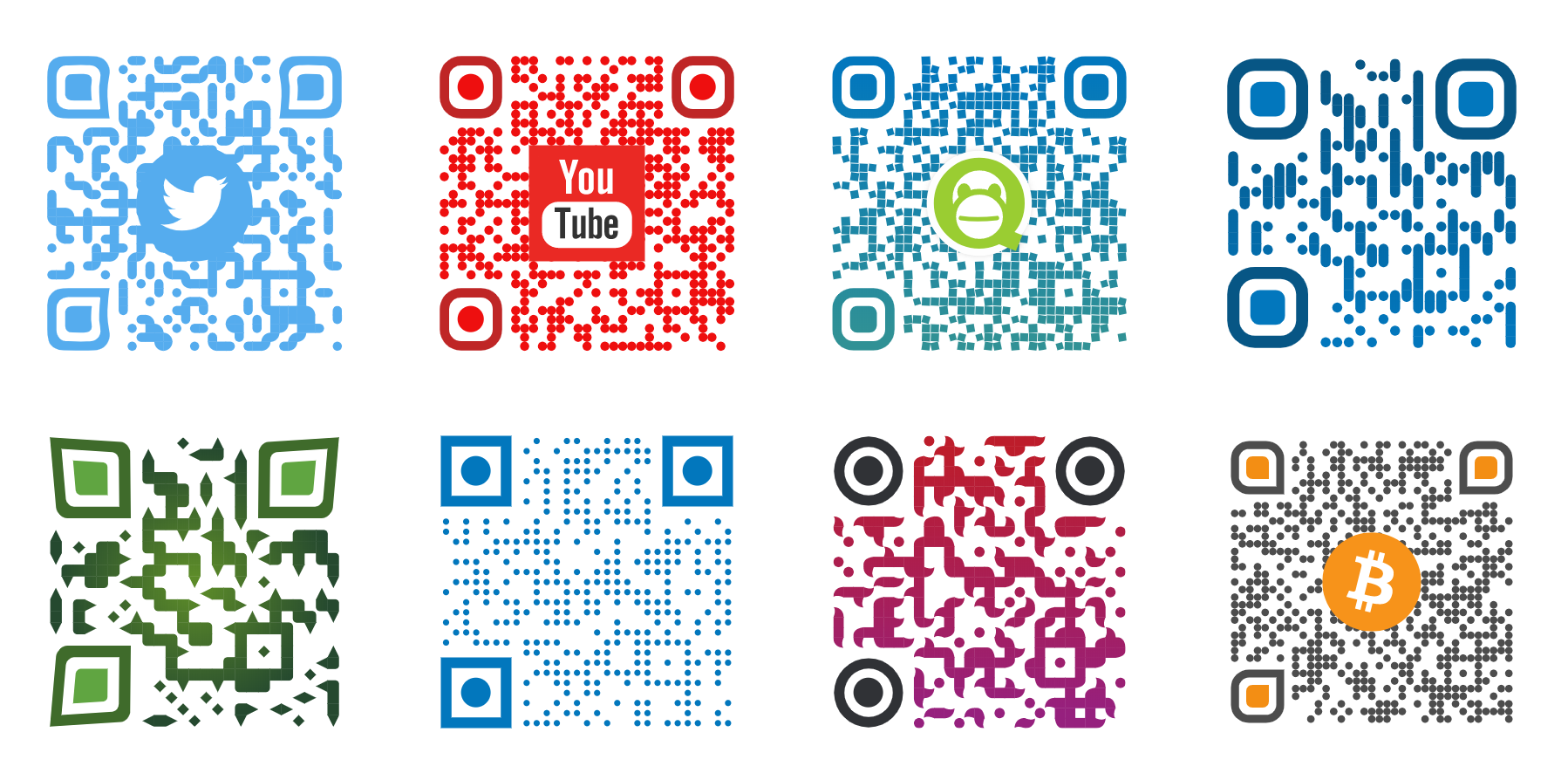 How are companies using QRCode Monkey API?
A lot of companies need to bulk generate QR codes for something like business cards, so they use our API to get the job done. We also have several customers that created an app and integrated the QR codes created with our API into the workflow they provide, e.g. QR codes for leads or to pay for something. What we often see is that customers use our QR codes for their inventory, so they stick a QR code on every item they own to track or identify things.
What are some of the growth tactics your company is using to attract developers?
Actually our website has such a good SEO ranking that we do not need to pay for advertisement or similar. We just hope that people like our free QR code generator and if they want the features they see for their own purpose they will look around and find our API and other solutions. So currently we just wait and they are coming. Let's hope this stays the way it is :)
Can you share how many API calls you serve per month?
Our website uses our API with more than one million requests per month. The API we offer over RapidAPI varies depending on projects of our customers, so there is no real number here.
What is your stack?
Backend is all PHP with some command line tools to convert the created QR codes into different file formats.
Are there any upcoming new releases to your API that you can disclose?
We do have some ideas for more customization of the QR codes but no fixed plan to release something. We also think about an API for QRCode Studio, to create dynamic QR codes that you can track.
What are some APIs that your company uses and how are they being used?
We integrated Stripe for payments in QRCode Studio and use it for the payment processing, once you get to know Stripe, it is a really handy tool. We also use IPStack for some IP to location data requests to analyze the scans of our dynamic QR codes in QRCode Studio.
I've noticed you are also on Rapid API, how is your experience with them?
Well, it seems like Rapid API is the only solution that makes it easy to monetize an API, to be honest if there were other platforms I would look into them. I am not always happy with the usability for our customers and they had a lot of bugs over the last two years, but let's hope for optimization in the future :)
Anything else that you would like to add?
I am actually more of a frontend guy developing Javascript based complex UIs, but since the success of QRCode Monkey I dived into the API business, I learned a lot over the years from server setup to caching and so on, so it is always exciting to find new customers and challenges for our API.
Want to get featured on API List?
Get Started
Sours: https://apilist.fun/interview/qrcode-monkey
QRCode Monkey
Audience
Anyone seeking a QR code generator to create custom QR with logo
About QRCode Monkey
Select a content type at the top for your QR code (URL, Text, Email). After selecting your type you will see all available options. Enter all fields that should appear when scanning your QR code. Make sure everything you enter is correct because you can't change the content once your QR code is printed. You want your QR code to look unique? Set a custom color and replace the standard shapes of your QR code. The corner elements and the body can be customized individually. Add a logo to your QR code. Select it from the gallery or upload your own logo image. You can also start with one of the templates from the template gallery. Set the pixel resolution of your QR code with the slider. Click the "Create QR Code"-button to see your qr code preview. Please make sure your QR code is working correctly by scanning the preview with your QR Code scanner. Use a high resolution setting if you want to get a png code with print quality.
Pricing
Free Version:
Free Version available.
Ratings/Reviews
Company Information
www.qrcode-monkey.com
Videos and Screen Captures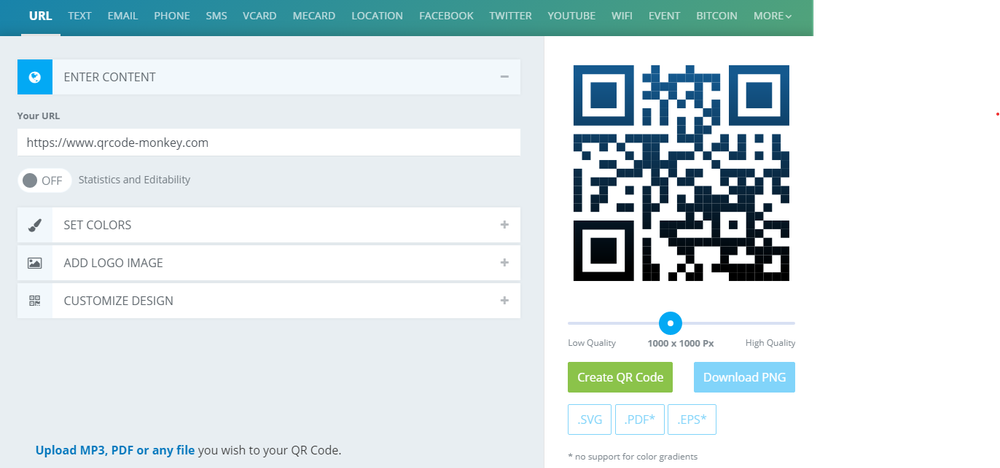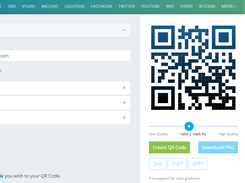 Other Useful Business Software
We help companies keep their networks and Internet connections secure. Our VPN service adds an extra layer of protection to secure your communications. We do this by applying strong encryption to all incoming and outgoing traffic so that no third parties can access your confidential information. Protect your organization against security breaches. Secure remote team access. Simplify business network security. Access region-specific online content from anywhere in the world
Learn More
Product Details
QRCode Monkey Product Features
Sours: https://sourceforge.net/software/product/QRCode-Monkey/
What is a QR code?
QR code stands for Quick Response Code and is barcode type that was invented by Denso Wave in 1994. Get more information at Wikipedia.
Can I use the generated QR Codes for commercial purposes?
Yes, all QR codes you created with this QR generator are free and can be used for whatever you want.
Are the created qr codes expiring?
They do not expire and will work forever! QR Codes created with QRCode Monkey are static and do not stop working after a certain time. You just can't edit the content of the QR Codes again.
Is there a scan limit for the QR codes?
There is no limit and the created QR code will work forever. Scan it is many times as you wish!
Is QRCode Monkey saving my data?
We do not save or reuse your data in any form. We cache your qr code image files for 24h on our server to optimize the performance of QRCode Monkey.
Why is my vCard QR code not showing the correct fields?
Not all QR code scanners follow the official vCard standard which results in mixed up contact fields. Please try another QR code scanner app for better results.
My QR code is not working, what can I do?
There are many reasons why a QR code is not working correctly. At first check your entered data. Sometimes there are little typos in your URL that break your QR code. Some QR codes (like vCard) contain a lot of data. Try reducing the data you entered for your QR code when possible. This can make it easier for QR code scanner apps to read your code. Try to remove the logo in your QR code and check if this helps. Also make sure that there is enough contrast between the background and foreground of the QR code. The foreground should always be darker than the background. Here is an article about reasons why your QR codes are not working.
Does QRCode Monkey work in all browsers?
QRCode Monkey needs a modern HTML5 capable browser and is officially supporting Chrome, Firefox, Safari, Edge and Internet Explorer 11.
How can I support QRCode Monkey?
Thanks for asking! To keep QRCode Monkey free we need your support! There are several things you can do for us: Recommendations, links to QRCode Monkey or even a blog entry about our website can help us a lot. We are also happy about positive reviews for QRCode Monkey in the Google Chrome Store. Supporting us with donations (via Paypal or Bitcoin) will help us the most:
Sours: https://www.qrcode-monkey.com
Tutorial Membuat QR Code menggunakan QR Code Monkey
.
Monkey qr code
.
Cara Membuat QR Code dengan qrcode-monkey.com
.
Now discussing:
.
442
443
444
445
446