Walgreens has been a household name for more than 100 years, and over that time has turned its hand to most things medical, including becoming one of the places to find the best contact lenses online. The site is clearly laid-out, and as you would expect there's a big focus on discounts.
The price of Walgreens contact lenses are in line with competitors, without ever quite hitting rock bottom. They offer their own medical insurance, and take FSA and HSA cards for qualifying lenses. All orders receive free shipping, and there's a range of payment options, but subscriptions are not supported.
Walgreens Contact Lens review: Price and offers
Walgreens offers free shipping on all contact lenses and the company's size means you're pretty sure they'll have your order in stock and ready to go. Prices aren't sky-high, but they're certainly not the lowest out there - check out our AC Lens review for that. Walgreens is trading on its reliable name in the business, not on crazy-low bargains.
It has its own medical insurance, which sadly doesn't rank among our picks of the best vision insurance companies, and of course take HAS and FSA cards for qualifying medical lenses.
As you'd expect from a long-established high-street chain, there is a heavy emphasis on coupons and time-limited offers to tie in with ad campaigns. Combined with the contact lens world's system of rebates, this can make prices difficult to pin down and sometimes variable. Walgreens is super-reliable, has a huge range and if you're happy to clip those virtual coupons, is very competitive on price.
Walgreens Contact Lens review: Features and website
Walgreens' reputation in the pharmaceutical supply business is well earned, and it's clearly plugged in to informing you about the ins and outs of its niche. There is an extensive page about what qualifies for FSA funding, the advice page has a ton about wearing contacts, buying contacts, storing contacts, the list goes on and on. Walgreens is knowledgeable and helpful, just like your friendly local pharmacist, and we'd recommend them over Lenscrafters if you're looking for an in-store/online combination for your contact lens needs.
The site looks good, lots of white space and good advice, but scroll down and you'll find the attractive graphics soon dissolve into slabs and slabs of uninterrupted text. There are two reasons that this might happen. Firstly, there is a lot of info and advice which is really useful and really welcome.
To complement your lenses, there's a really good range of eye care products and accessories. As a wearer of contacts, Walgreens has your everyday necessities like eye drops, cleaning solutions and storage cases, much like 1800 Contacts and Discount Contact Lenses.
But it also has a range of vitamins and supplements specifically chosen to support eye-health. Most vitamins and dietary supplements only have anecdotal outside of actual deficiencies, but it might be something to give yourself an extra degree of reassurance if you're worried about your optical health.
Should you buy from Walgreens?
Walgreens is a familiar name, and a reliable brand with a track record of supporting family health. Its transition from bricks-and-mortar store hasn't been seamless, but it has done a pretty good job. It still relies on coupons and offers to provide you with the best discounts, and when combined with the contact lens rebate system, this makes pinning down your regular prices a difficult task.
The site is quite wordy, but those words are often sound advice and useful information. Walgreens takes FSA and HSA cards, and has the knowledge and connections to advise you about your FSA eligible spend. If you value reliability and pedigree over style, gimmicks and price, Walgreens is a solid choice.
Sours: https://www.toptenreviews.com/walgreens-contact-lens-review
Advertiser Disclosure: At Slickdeals, we work hard to find the best deals. Some products in our articles are from partners who may provide us with compensation, but this doesn't change our opinions.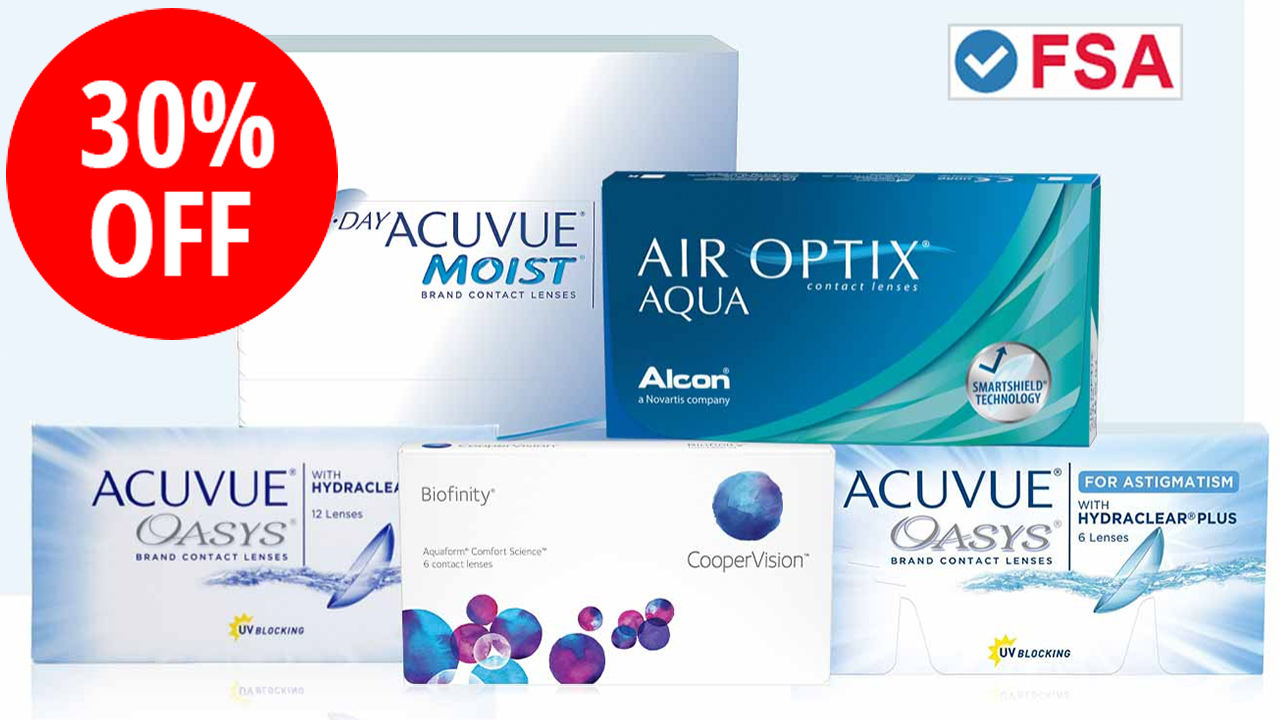 Save big on prescription contact lenses by taking advantage of a special offer from Walgreens and Masterpass. Right now, contact lenses purchased through Walgreens are 30% off when you enter the promo code DISCOVER8 at checkout. Walgreens is also including free shipping to sweeten the deal.
The savings don't stop there, though. You can save even more if you pay through Masterpass, which will take $10 off purchases of $50 or more.
Additionally, while the payment service is operated by Mastercard, you can use any credit card to check out. These deals work on multiple orders, so take advantage of them while you can.
Order Now from Walgreens
As a reminder, you will need a prescription to purchases contact lenses, and this offer is not a replacement for your annual eye exam. Additionally, some contact brands are ineligible for this deal, so you may not be able to find exactly what you're looking for.
If you've got a valid contact lens prescription on hand, this is a great time to stock up. Special thanks to Slickdealer couponmit for posting the original deal thread!
Check out more great Walgreens deals and discounts at our Walgreens store page.
Our editors strive to ensure that the information in this article is accurate as of the date published, but please keep in mind that offers can change. We encourage you to verify all terms and conditions of any product before you apply.
Sours: https://slickdeals.net/article/list/walgreens-masterpass-contact-lens-discount/
Can I Order Contacts Online With Insurance?
For Eyes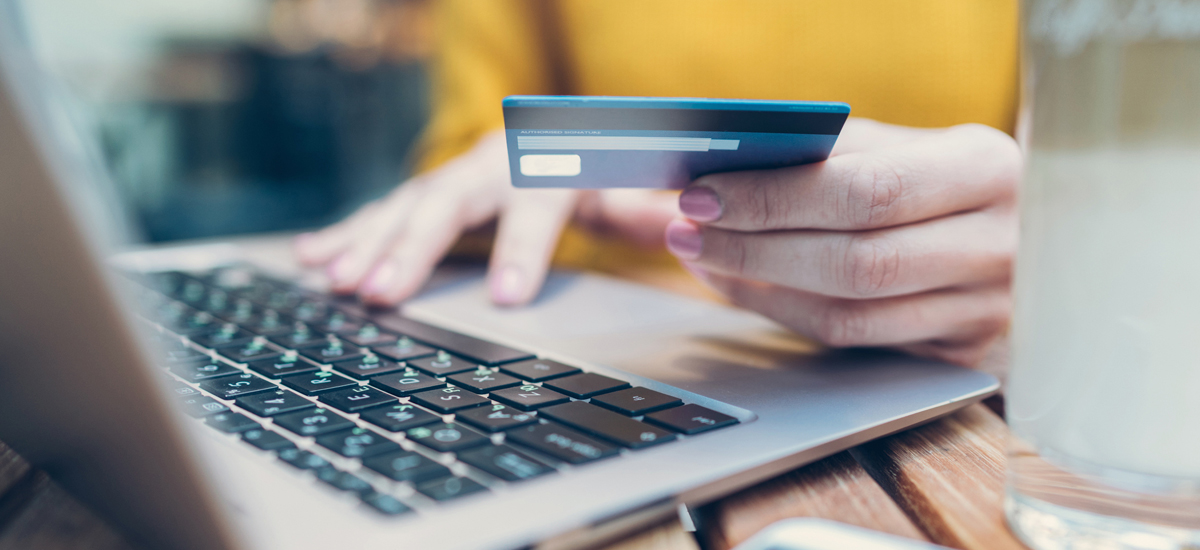 If you're on the lookout for the best place to buy contact lenses online, we have you covered. Our eye specialists are always available in person to help you select your contacts, but if you can't make it to a store, getting your contacts directly from our website is another option.
While making your purchase, you might be wondering, 'Can I order contacts online with insurance?' Let's take a look.
Ordering Contacts Online With Insurance
The first thing to do when buying contact lenses online is to click here. It'll take you to our main ordering page and show all of our options for brands of contact lenses. Select your preferred style and brand, and have your prescription information for each eye ready so that you can input it on the next page.
Once you've confirmed your prescription and order quantity, continue onto the next section. It'll request your eye doctor's contact information, including their city and state. There'll also be a place for you to add your last eye exam date and your prescription expiration.
Next up is the shipping portion. The great news is that you will receive free shipping. (And let's be honest: who doesn't love "free?")
Finally, you'll make it to the payment page. You can input your card information, but you'll notice that there won't be a place to add your insurance. So, if you wish to order contacts online with insurance, know that this option isn't available at this time. However, you're welcome to visit us in store at any time to take advantage of your insurance benefits.
Buying Contact Lenses in Person
Our friendly eye care teams are available most weekdays and some weekends to help you get a new prescription for contacts. Before you can buy contact lenses online or in person, you'll need to know your eye prescription so that you can get the right level of vision correction.
Scheduling a contact lens exam is the first step toward finding out your prescription. This exam is essential because it can reveal eye issues that require treatment before you can safely wear contacts. Without checking this first, your contacts can worsen your symptoms and feel uncomfortable on your eyes.
A contact lens exam also allows the optometrist to inspect your eyes from the inside out to make sure contacts are suitable for you. If they are, they'll recommend the best contact lenses and brands for your eyes.
Once it comes time for ordering your contacts, our helpful eye care staff is at your disposal for any questions and assistance. We can process your insurance and help you get your contacts on time, so while you can't order contacts online with UnitedHealthcare insurance or other brands, we're happy to help with it in person at your local optical store.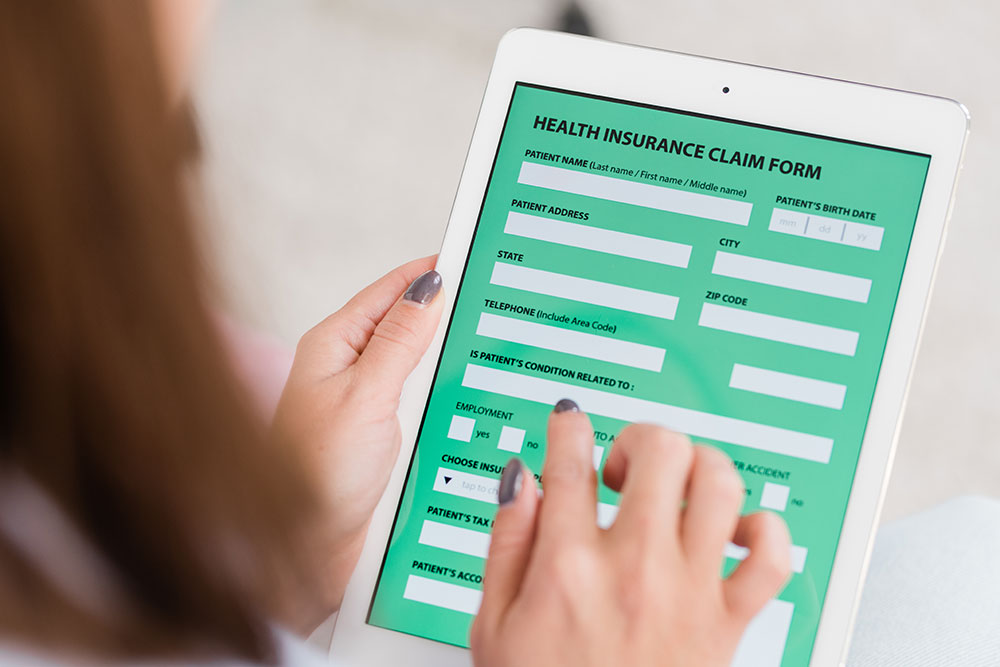 Summary: Getting Corrective Lenses Online With Insurance
The right contact lenses can make or break your vision, so why not choose from one of the best? At For Eyes, you can buy contact lenses online right from our website. Just keep in mind that you can't order contacts online with insurance.
If you'd like to order contacts online with EyeMed insurance or another company, know that while you won't be able to at this time, you can always stop by one of our optical stores in person. For Eyes has locations throughout the U.S. and Puerto Rico, and at each one, we are ready to assist you.
Time to purchase contact lenses?
Browse our selection of top contact lens brands. We carry daily, weekly and monthly disposables, multifocal and more. Visit your local For Eyes or shop online in just a few clicks.
Shop Contact Lenses
Powered by Mirasvit Magento 2 Extensions
Sours: https://walgreens.foreyes.com/blog/can-i-order-contacts-online-with-insurance/
Easy way to insert and remove ACUVUE® contact lenses!
Walgreens Contact Lenses

Review

To that end, you should know that many advertisers pay us a referral fee if you purchase products after clicking links or calling phone numbers on our website.

The following companies are our partners in Contact Lenses: 1-800 Contacts, Contact Lens King, Contacts Direct, AC Lens, Discount Contact Lenses, Lens Direct, 1800 Get Lens, Contacts America, Lens.com, Eyeconic, LensCrafters, HUBBLE, Warby Parker Scout, and WebEyeCare.

We sometimes offer premium or additional placements on our website and in our marketing materials to our advertising partners. Partners may influence their position on our website, including the order in which they appear on the page.

For example, when company ranking is subjective (meaning two companies are very close) our advertising partners may be ranked higher. If you have any specific questions while considering which product or service you may buy, feel free to reach out to us anytime.

If you choose to click on the links on our site, we may receive compensation. If you don't click the links on our site or use the phone numbers listed on our site we will not be compensated. Ultimately the choice is yours.

The analyses and opinions on our site are our own and our editors and staff writers are instructed to maintain editorial integrity.

Our brand, ConsumersAdvocate.org, stands for accuracy and helpful information. We know we can only be successful if we take your trust in us seriously!

To find out more about how we make money and our editorial process, click here.
---
Product name, logo, brands, and other trademarks featured or referred to within our site are the property of their respective trademark holders. Any reference in this website to third party trademarks is to identify the corresponding third party goods and/or services.
Sours: https://www.consumersadvocate.org/contact-lenses/c/walgreens-review
Lenses walgreens contact
.
How to Order Contact Lenses During Quarantine (COVID 19)
.
You will also like:
.
444
445
446
447
448