Ranking The 20 Best Grand Theft Auto V Vehicles
Grand Theft Auto V is still an incredibly popular game and has accumulated an enormous player base by continually adding fresh content. New vehicles are among the ongoing changes present in GTA V. And they are very expensive, which is why most people only have a few supercars.
RELATED: Grand Theft Auto V Streamers You Need To Follow
It isn't unheard of, however, for someone to own most of the fastest cars in the game. The price of a single-vehicle can cost over $1 million, and a typical heist will award you money in the hundreds of thousands. Vehicle performance, designs, and cost were all factored into the ranking as we explore some of the best vehicles in Grand Theft Auto V.
Updated June 22, 2021 by Ritwik Mitra: It's wild to see just how relevant Grand Theft Auto V still is, courtesy of an active online community in the form of GTA Online. That is easily one of the most enjoyable online sandboxes players can explore in gaming history. A big part of what makes Grand Theft Auto V such an incredible and polished title is its driving mechanics, which are on par with most devoted racing games — if not surpassing them altogether. For players who want to enjoy these driving mechanics to the fullest, they can certainly try out the following vehicles that are quite possibly the best cars in GTA V.
20 Pegassi Tezeract
A design that combines the best of the Lamborghini Terzo Millennio and SRT Tomahawk into one insanely speedy package, the Pegassi Tezeract is a vehicle that no fan of supercars in Grand Theft Auto V should miss out on.
Easily one of the best cars in GTA V, The Pegassi Tezeract can be bought in GTA Online for a total of $2,825,000 and reaches a whopping top speed of 125.50 mph.
19 Pegassi Zorrusso
The Pegassi Zorrusso is easily one of the sleekest cars in Grand Theft Auto V and a must-have for any player seeking out the best cars in GTA V for their own garage.
The design of this vehicle is based on the real-life Italdesign Zerouno and ends up being a worthy homage to this vehicle with its beautiful look and incredible speed.
18 Progen Emerus
Any fan of the McLaren Senna would feel right at home with the Progen Emerus — an excellent supercar in GTA V that is quite a blast to drive with its amazing 127.25 mph.
Be prepared to shell out a pretty penny for this excellent vehicle, however — the Progen Emerus will set most players back a whopping $2,750,000 in GTA Online.
17 Overflod Autarch
The Overflod Autarch has one of the best designs in Grand Theft Auto V, with this car's design being a combination of several real-life vehicles including the Scuderia Cameron Glickenhaus SCG 003 and the Koenigsegg One:1.
On the road, the Overflod Autarch is an absolute beast that will help players absolutely zoom across long roads and highways at breakneck speed, making for more of the more fun driving experiences in the game.
16 Lampadati Tigon
The Los Santos Summer Special update brought with it a ton of content for GTA Online... including the Lampadati Tigon, one of the best cars in GTA V by a country mile.
It's clear that the De Tomaso P72 was a major inspiration for this vehicle, with the design of the Lampadati Tigon exuding brilliance at every angle.
15 Annis S80RR
The Diamond Casino & Resort update for Grand Theft Auto Online introduced a few new vehicles to the game for players to test out. The Annis S80 RR is an incredibly fast supercar that is the premier endurance racer in its class.
The Annis is based on the Nissan R90C with modified Jaguar parts and can compete with any supercar's top speed. Where the Annis really elevates itself is with the superior handling, which blows other vehicles away at high speeds, making it one of the most valuable vehicles from 2019's update.
14 Sparrow Helicopter
While the Sparrow helicopter isn't as versatile or as fast or as flashy as some of the other helicopters available in GTA Online, it is not without its charm. The Sparrow first appeared in Grand Theft Auto: Vice City before it returned to the franchise with The Cayo Perico Heist update.
Fans of Adam West's Bat-Copter from the hit 60s TV series will love the bubble cockpit and familiar design of the vehicle, while players will enjoy the weaponized minigun and missiles that further entice it for fans looking to add a unique helicopter to their hangar.
13 Mammoth Thruster Jetpack
2017's The Doomsday Heist update finally introduced the Mammoth Thruster jetpack, which had been teased by Rockstar for years. More specifically, the long-running Mount Chiliad mystery appeared to imply that there was a hidden jetpack in the game that was never found by dedicated secret hunters.
Thankfully the jetpack was introduced and while it isn't always the easiest to control and can be difficult to aim while in a shoot-out, the Mammoth Thruster is still one of the best vehicles in the game to cruise across the skies in, just to pay off years of teases with long-time fans.
12 P-996 LAZER
While the Grand Theft Auto franchise is well-known for including all kinds of vehicles for players to explore, there haven't been that many fighter jets. Thankfully GTA V introduced the incredible Jobuilt P-996 LAZER fighter jet for fans to purchase online if they have enough money.
RELATED: Memes Showing Fans Want A New Grand Theft Auto Game
The P-996 LAZER is one of the most expensive vehicles in the game, which makes it a must-have for some players. But it is also heavily weaponized with an explosive cannon that can take out heavily-armored vehicles, plus it is incredibly fast. All of these properties combined make it one of the best vehicles to add to your hangar.
11 Pegassi Oppressor MK II Hoverbike
The insanely fun hoverbike from Pegassi known as the Oppressor Mk II, which was first introduced to Red Dead Online as part of the After Hours update. The original Oppressor was a fast custom sports bike that first appeared in the Gunrunning update, but the new and improved version loses the wheels and takes to the skies.
While the Oppressor can be a difficult vehicle to steer in the sky until payers get more familiar with it, there's no doubt that it's one of the fastest thanks to a rocket-powered jet and the most maneuverable given its size, once the flight controls are mastered, of course.
10 Ocelot XA-21
Ocelot XA-21 has the body of a hypercar, but in actuality is a supercar. The vehicle is one of the most expensive to buy in Grand Theft Auto V, retailing for $2,375,000. You'll have to complete several online heists to afford this car or dozens of regular missions. Some people may opt to purchase the car through microtransactions; it may be worth the cost.
It is likely that the Ocelot XA-21 was inspired by the Jaguar C-X75. Bearing similarities to vehicles such as the McLaren P1 and the Koenigsegg Regera give it a legacy to live up to. Ocelot XA-21 is not only beautiful but will also give opposing players trouble in a race.
9 Pegassi Infernus
The Infernus has been in Grand Theft Auto games since Grand Theft Auto 3. In Grand Theft Auto: Vice City, the Infernus was one of the top vehicles in terms of speed and handling. It is worth noting that the Infernus is based on the design of a Lamborghini.
Even in Grand Theft Auto V, the Infernus remains one of the most desirable vehicles. In past Grand Theft Auto games, the Infernus competed for the top spot with the Cheetah. Even today, the rivalry between the two cars exists
8 Emperor ETR1
According to the website gtabase.com, Emperor ETR1 has a top speed of 195 MPH, a weight of 1,400 KG, and can be purchased for $1,995,000. Admirable stats, but not the best value for its cost.
RELATED: Grand Theft Auto: Characters We're Sad Died (And Others We Were Happy To See Go)
The design of the Emperor ETR1 was likely inspired by cars such as the Lexus LF Lc Vision Gran Turismo, the Gazoo Racing Lexus LFA, and possibly the Nissan GT-R Nismo GT3. If its giant rear spoiler doesn't impress, then its carbon-plated underside might. The vehicle is more than fast enough to meet your daily GTA V needs.
7 Entity XF
It isn't the fastest hypercar, but the Entity XF has exceptional handling for the speeds it can reach. If you're looking to ride one of the smoothest cars in the games, it is recommended to take the Entity XF for a spin.
Cars in Grand Theft Auto games are based on real vehicles but are given fictitious names. Without a doubt, the Entity XF is based on the design of a Koenigsegg CCX. A few changes were added to the Grand Theft Auto version, but regardless, the Entity XF remains a desirable vehicle.
6 Grotti Turismo R
Grand Theft Auto V's developers are becoming more and more creative with vehicle design. Instead of merely copying the design of a real vehicle, Rockstar has taken a different approach to its cars. Mixing vehicle designs with other designs produce a line of hybrid cars that are jaw-droppingly brilliant.
Grotti Turismo R's design was heavily inspired by the McLaren P1 and the Ferrari LaFerrari. It is possible that some of the vehicle's features were inspired by the Lamborgini Sesto Elemento and the Arash AF8. Driving this car in first-person is unreal.
5 Progen Itali GTB Custom
While previous Grand Theft Auto games only included a few supercars, Rockstar North has added numerous to their game. The amount of vehicles in Grand Theft Auto V is less but not far off from the amount in Forza Horizon, Microsoft and Turn 10 Studios' open-world racing game.
The Progen Itali GTB Custom, which retails for $495,000, was added as a part of the Import/Export update. The update included several supercars, sports cars, and other vehicles. It appears as if the design of the Itali GTB Custom was inspired by a few different McLarens.
4 Pegassi Zentorno
This stunning hypercar was introduced as part of the High Life Update. The High Life Update brought vehicles such as the Dewbauchee Massacro, the Enus Huntley S, the Vapid Dominator, and of course the Pegassi Zentorno. Zentorno's headlights may have been inspired by an Acura NSX.
RELATED: Secrets in GTA V You Still Haven't Found
Its sleek design reminds us of the Lamborgini Veneno. This car has above-average handling and can give most other hypercars a problematic time in racing. Zentorno is another high-powered Pegassi product found in Grand Theft Auto V.
3 Grotti X80 Proto
This prototype hypercar is fast enough that it couldn't be possibly street legal. Grand Theft Auto V breaks all the rules to give players an experience like none other. Purchasing the Grotti X80 Proto for a whopping $2,700,000 is a justifiable purchase for some players.
The design of the Grotti X90 Proto was likely inspired by the Ferrari F80 Concept and possibly the Lamborghini Veneno. Its top speed is less than other supercars, yet it seems like this car should be a display-only vehicle.
2 Vapid FMJ
Although not the fastest car in the game, it is costly. Purchasing the Vapid FMJ will cost you $1,750,000. A few vehicles come to mind when thinking about the Vapid FMJ. Cars such as the 2017 Ford GT and the Aston Martin Vulcan likely influenced the Vapid FMJ's design.
This car has a rear spoiler and a streamlined appearance, which makes it suitable for racing. The production value of Grand Theft Auto V is out of this world. It contains one of the most extensive car lineups we've ever seen to date.
1 Dewbauchee Vagner
The Dewbauchee Vagner is one of the fastest cars in Grand Theft Auto V. Unless you're not into fast hypercars, almost anyone would want to own this vehicle. It takes time and dedication to purchase this car. The Vagner retails for $1,535,000 and has a design that is heavily inspired by the Aston Martin Valkyrie.
Alternatively, instead of trying to raise $1.5 million, the vehicle could be bought indirectly through microtransactions. Thankfully, Grand Theft Auto V does microtransactions correctly by not restricting gameplay but adding the option to increase your bank account.
NEXT: GTA V Memes That Are Too Hilarious For Words
ShareTweetEmail
Gamers Are Mad At Aloy's Cheeks In Horizon Forbidden West Because Of Course They Are
Aloy's cheeks have been the subject of a lot of mockery from gamers online in the past few days because they're a bit bigger.
Read Next
About The Author
Logan Sawyer (220 Articles Published)
Naive, passionate, and modest. You'll find Logan enjoying video games such as Dark Souls, Halo, Diablo II, Super Mario 64, God of War, Fortnite, Sea of Thieves, and Minecraft.
More From Logan Sawyer
Sours: https://www.thegamer.com/gta-5-best-cars/
Lexus LFA
Car characteristics:
1) Forza Motorsport 3 model (chassis/inner/rim).
2) Mid level of car body detail.
3) Mid quality interior
4) Poly mid-road wheels.
5) Mid-quality automobile textures.
6) Realistic Handling
7) Only doors openable
8) Fitted perfectly for the ENB series.

Credits:
Armin
Author original: Forza Motorsport 3.
Author of Grand Theft Auto modification and transformation: Vice City: Armin.
Converted by:Riva from forza.
Videos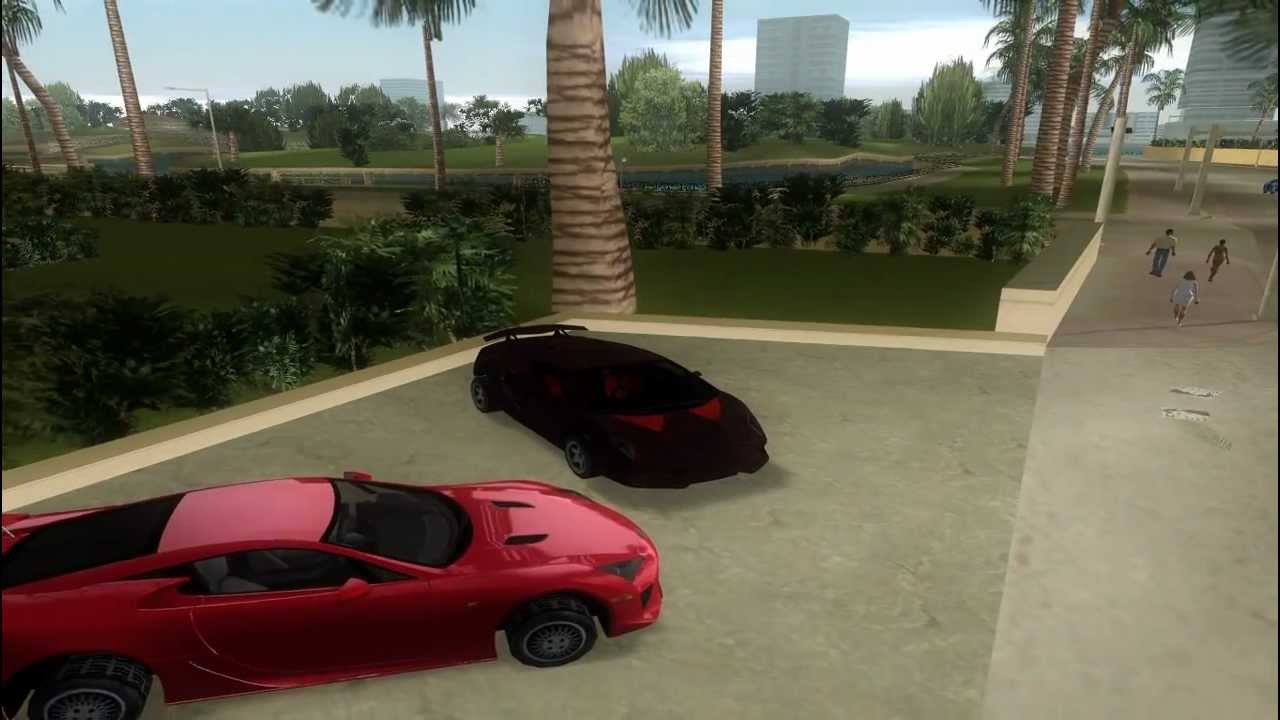 Files
Sours: https://www.modland.net/gta-vice-city-mods/cars/lexus-lfa.html
Lexus LFA Nurburgring Bundle 2012 GTA V by mrfive
—- FEATURE—–
LIGHTS WORKING
GLASS BREAKALBE
DIALS WORKING
——about model——
Unique mannequin : forza 4
Transformed by mrfive
—SCREENSHOTS—
SCREENSHOTS TAKEN BY AZHR AJ
—REPLACE—–
CHEETAH
—INSTALLION—–
x64e.rpflevelsgta5vehicles.rpf
Credit:
mrfive
You Might Also Like
Tags:LEXUS
Sours: https://gtaland.net/gta-5-mods/gta-5-cars/lexus-lfa-nurburgring-package-2012.html
Lexus LFA - Realistic Sound 🔥 - GTA 5 - Logitech g29 gameplay
Initially i made it for a friend (LukeDominic)
but somewhere deep down i was kind of a fan of this car myself (yea i know, its unlike me to like supercars)
but this so called supercar is so awesome that i couldnt resist making it regardless
although as stated later, i found out that there was a more detailed model and it kinda made me upset
so i moved onto a different project. while initially planned to release the car when ill make the optional more detailed model, i think i simply dont know when it will happen so ive decided to share with you
this more optimized version.
1.01 fixes:
Correct exhaust particle positions
Optional handling without ESC\traction control
Features:
– Beautiful and detailed stock base car (no pre-tuning)
– working dials
– paintable interior
– Shaking engine
– Custom dirt mapping
– Template (Optional livery by Cipher)
– LODs (LOD0-4)
– Breakable glass, hands on steering wheel and other basic game features
– Realistic handling (arcade handling is included in a separate folder)
and more
Bugs:
Its not really a bug but there is a more detailed model available out there. i worked on the forza horizon 4 model without realizing that forza motorsport 4 had a more detailed model
while it may bother some of you, it may be a good thing for others since the car is more optimized.
Installation:
place the lexlfa10 folder in:
Grand Theft Auto V\mods\update\x64\dlcpacks
now go to:
Grand Theft Auto V\mods\update\update.rpf\common\data\dlclist.xml
Open dlclist.xml and add the following line:
dlcpacks:/lexlfa10/
Use a trainer to spawn the car ingame ( i recommend this one: Add-On Vehicle Spawner )
the car's name ingame is: lexlfa10
Credits:
Models: Forza horizon 4/CSR2/Gran turismo 6
Taken from gamemodels.ru
Converting: Wanted188
Livery by Cipher
Sours: https://gta5mod.net/gta-5-mods/vehicles/cars/lexus-lfa-2010-add-on-lods-template-1-01/
Lfa gta
The mod gives players the 2010 Lexus LFA v2.0, the car with the stylish sports and characteristic design along with a powerful engine to help players achieve the highest speed, accompanied by sturdy structures that create the safest feeling when driving. With high-quality images, the car becomes more beautiful and smoother in the game. Accompanied by fine tweaks like the steering wheel and the position of the seat, the dashboard, and the lights all work well to help the player have the best experience while driving. The mod allows the player to comfortably tweak the car to help the car become stronger and more beautiful. With a simple method, players can easily use the mod.
Mod Requirements:
Have Menyoo Trainer
Installed OpenIV Software
Have the latest version of ScriptHookV
How To Install 2010 Lexus LFA v2.0 Mod For GTA5:
– Download and extract files at the link
– Copy the "lfa" folder in the newly extracted file to your game folder under the following path:
"Grand Theft Auto 5 / mods / x64 / dlcpacks"
– Open OpenIV software, select Edit Mode then go to the following link to find the file "dlclist.xml"
"GTA V / mods / update / update.rpf / common / data / dlclist.xml"
Select Edit file "dlclist.xml" then add a new line to the edit panel as: <Item>dlcpacks:/lfa/</Item> then save it
– Still in the above path in OpenIV, find the file "extratitleupdatedata.meta" select edit file and add a new line as an above step:
<Item type="SExtraTitleUpdateMount">
<deviceName>dlc_lfa:/</deviceName>
<path>update:/dlc_patch/lfa/</path>
</Item>
Then save it and exit
– To use the vehicle, go to the game then press "F8" to open Menyoo Trainer. In Menyoo's menu, select the following items in turn: Vehicle Options -> Vehicle Spawner -> Input Model. When the Input Model panel appears, fill in the "lfa" code and the vehicle will appear.
Happy gaming!
Download Link: Download From Server 1
1 votes, average: 5.00 out of 5
Loading...
Categories VehiclesTags add-on, car, GTA 5 Mods, Lexus, sportSours: http://www.9gta.net/2010-lexus-lfa-v2-0-mod-for-gta5/
Tuning The Lexus LFA (Best sounding V10 car IRL?) - Yuno's dream car👀 - Sykkuno's GTA NoPixel 3.0 RP
GTA 5 Online Vehicle Stats, Price, How To Get
---
The Emperor ETR1 is a Super Car featured in GTA Online, added to the game as part of the 1.35 Cunning Stunts update on July 12, 2016.
How to get the ETR1 in GTA Online:
The ETR1 can be purchased in GTA Online from Legendary Motorsport for a price of $1,995,000.
The ETR1 can be stored in the Garage (Personal Vehicle). It can be customized at Los Santos Customs.
Emperor ETR1 in Real Life:
The design of the Emperor ETR1 is based on a real life Toyota 86/R&D Sport Subaru BRZ GT300, Toyota FT-1 Concept, Gazoo Racing Lexus LFA, Nissan GT-R Nismo GT3.
Emperor ETR1 Top Speed:
The actual top speed of the ETR1 in GTA V is 120.75 mph (194.33 km/h), as it's been accurately tested in-game by Broughy1322.
Can you sell the ETR1 in GTA Online?
Yes, you can sell the ETR1 at Los Santos Customs for a resale price of $1,197,000 (60% of the original purchase), plus 60% of the value of your upgrades.
Emperor ETR1: GTA V Vehicle Info
Seats 2
Mass / Weight 1,400 KG
Drive TrainRWD
Gears 6
ETR1: GTA V Statistics
Speed

85.04

Acceleration

82.50

Braking

33.33

Handling

88.73

Overall72.4
ETR1 Description:
Every once in a while, a car breaks all the rules. It's cutting edge and timeless. It performs exquisitely on the road and effortlessly on the track. It perfectly embodies both your colossal vanity and your desperate insecurity. More than the sum of its parts, the ETR1 is the only car you will ever need to be able to afford again.
In-Game Model Name sheava
Emperor ETR1: GTA V Appearances
ETR1: GTA V Screenshots
ETR1 User Paint Jobs
Don't like Ads? VIP Members don't see Ads
The website takes a lot of work and time, so that's why we have to rely on ads. In alternative, we created a VIP Membership that allows you to browse the site without ads and get some extra features, for a small price.
By becoming a VIP Member, you support our work and allow us to create even more amazing features and content for you.
Work With Us - Join The Team!

We're looking for new staff members with passion for GTA and Rockstar Games, and willingness to contribute in any of the website areas. If you're interested, feel free to contact us!


Top
Sours: https://www.gtabase.com/grand-theft-auto-v/vehicles/emperor-etr1
Now discussing:
.
545
546
547
548
549