Whether one is craving the comforts of a faraway homeland while on vacation or simply looking to try a new cuisine, Las Vegas has a wide variety of restaurants to suit all tastes and budgets. One such option is Persian cuisine. Las Vegas may be approximately 7,600 miles away from Iran, but the city is home to a wealth of sit-down and counter-service spots that serve classic Persian dishes.
Newcomers to the cuisine can expect Mediterranean-influenced dishes that typically include white rice, lamb, beef, or chicken plus a unique blend of spices such as cinnamon, cardamom, turmeric and parsley. Pomegranates, dates, and dried limes also often make an appearance in Persian cuisine, giving traditional dishes a fresh and dynamic flavor profile.
Here are five Persian restaurants where diners can enjoy gheymeh stew, beef koobideh, and other favorites.
Kabobs and koobideh
Family-owned Hafez Persian Cuisine offers a wide variety of classic dishes. Diners can order mast o moosir (fresh yogurt mixed with dill and other herbs) for a fresh start and then dig into something heartier such as chicken or beef koobideh (ground meat served with rice). Beef, chicken, and lamb kabobs are another popular choice.
Hafez Persian Cuisine, 230 S. Rainbow Blvd.; 702-722-2224
A casual Persian lunch
This globally minded Pro Kabob Persian Restaurant serves Mediterranean, Halal, Afghan, and Persian fare in a cheery setting. Whether it's a quick lunch or a lingering dinner, Pro Kabob satisfies with items such as shami kabobs (fried beef), lamb chops, mantu (beef dumplings), and even pizza.
Pro Kabob Persian Restaurant, 3854 W. Sahara Ave.; 702-586-9229
Persian cuisine inside a bazaar
Zaytoonaims to replicate the experience of kabobs cooked in traditional fashion over open flames. The restaurant not only offers this in the form of chicken, filet mignon, Cornish hen, and lamb kabobs, but does it inside an eclectic bazaar that sells hard-to-find items such as dried herbs, olive oils, and mortadella. The menu features gheimeh (split pea casserole with beef and rice), baba ganoush, and saffron rosewater ice cream.
Zaytoon, 3655 S. Durango Drive, Suite 11-14; 702-685-1875
Kabob on the go
Locally owned Kabob Express focuses on healthy, inexpensive, casual fare. Diners can choose from protein heavy options including beef tenderloin, chicken, and lamb, all served with rice, salad, and bread.
Kabob Express, 4912 S. Eastern Ave.; 702-433-7499
Stews, shawarmas, and salads
Chickpeas Mediterranean Cafe features an extensive menu that includes a mix of Persian and Mediterranean dishes. With locations on Flamingo Road and Rainbow Boulevard, diners can order kabobs, shawarmas, sandwiches, and harder-to-find items such as kuku sabzi (herb frittata) and ghaimeh bademjan stew. The drink menu includes a nice selection of teas and traditional dough (yogurt soda).
Chickpeas Mediterranean Cafe, 6110 W. Flamingo Road; 702-405-6047
• All Something for the Weekends [ELV]
• All Maps [ELV]
Sign up for the newsletter Eater Vegas
Sign up for our newsletter.
Foursquare
Chickpeas Mediterranean Cafe
6110 W Flamingo Rd, Las Vegas, NV 89103(702) 983-2829Visit Website
Foursquare
Pro Kabob Persian Restaurant
3854 W Sahara Ave, Las Vegas, NV 89102(702) 586-9229
Foursquare
Zaytoon
3655 S Durango Dr # 11-14, Las Vegas, NV 89147(702) 685-1875Visit Website
Foursquare
Kabob Express
4912 S Eastern Ave #3, Las Vegas, NV 89119(702) 433-7499Visit Website
Sours: https://vegas.eater.com/2018/6/15/17462034/best-persian-restaurants-las-vegas
Hafez Persian Cuisine
$$ •Family Style, Caterers, Persian/Iranian
Hours:
3900 W Spring Mountain Rd, Las Vegas
(702) 722-2224
Ratings
Take-Out/Delivery Options
curbside pickup
no-contact delivery
take-out
Tips
dine-in
takes reservations
accepts credit cards
vegan options
many vegetarian options
classy, casual
moderate noise
good for groups
good for kids
good for lunch, dinner, dessert
private lot parking
bike parking
waiter service
free wi-fi
wheelchair accessible
tv
indoor dining
private dining
disposable or contactless menu
staff checked for symptoms
limited capacity
social distancing enforced
masks required
staff wears masks
staff wears gloves
contactless payments
hand sanitizer provided
sanitizing between customers
Reviews for Hafez Persian Cuisine
More Reviews(219)
Hours
| | |
| --- | --- |
| Monday | 11AM - 9PM |
| Tuesday | 11AM - 9PM |
| Wednesday | Closed |
| Thursday | 11AM - 9PM |
| Friday | 11AM - 9PM |
| Saturday | 11AM - 9PM |
| Sunday | 11AM - 9PM |
Hours or services may differ due to COVID-19. Please contact the business directly to verify hours and availability.
Sours: https://www.restaurantji.com/nv/las-vegas/hafez-persian-cuisine-/
Persian Restaurants in Las Vegas, Nevada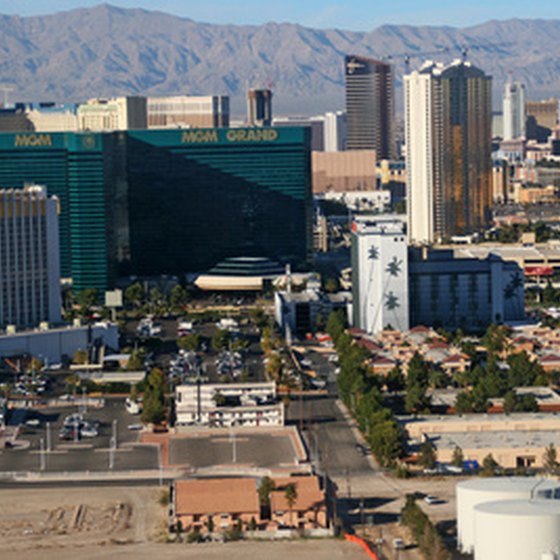 Las Vegas skyline(Photo: las vegas from above image by Olegs Mareida from Fotolia.com )
Las Vegas, Nevada, is home to round-the-clock excitement, entertainment and dining experiences. Most visitors to Las Vegas go to experience the casinos, and world-class shows while others go for the championship golfing as well as great hiking and biking at Red Rock Canyon National Conservation Area, located a few miles west of downtown. After a day of exploring Las Vegas and a night of gaming tables at the casinos, live dance shows and exciting architecture, try one of Las Vegas's Persian restaurants for an exotic and memorable dining experience.
Habib's Persian Cuisine
The modern country of Iran, was formerly known as Persia. The dishes use a mixture of Middle Eastern spices, fresh vegetables and meats. Habib's Persian Cuisine features traditional Middle Eastern cuisine and is open for lunch and dinner. Appetizers and salads range from tabouli (cracked wheat) salad to hummus, a bean spread made with chic peas beans and fresh lemon juice. Lunch and dinner entrees include delicacies such as kabob skewers with grilled beef and served with tomato rice to chicken cooked in a special broth with Middle Eastern spices. Habib's does not serve alcohol.
Habib's Persian Cuisine
Sahara Pavillion
2575 S. Decatur Blvd.
Las Vegas, NV 89117
(702) 870-0860
habibspersiancuisine
Paymon's Mediterranean Cafe
Paymon's Mediterranean Cafe was named "restaurant of the year" by the Nevada Restaurant Association. Serving Persian (Iranian) dishes as well as dishes from other part of the Middle East, Paymon's was honored as "best Middle Eastern restaurant" by the Las Vegas Review Journal. Open for lunch and dinner, Paymon's appetizers begin with favorites such as falafels (patties made with chickpeas and spices) and stuffed grape leaves, filled with rice, lemon and herbs. Lunch and dinner entrees range from chicken tandoori (marinated is special spices and rotisserie broiled) to eggplant parmesan. The lounge offers a full cocktail menu and late night meal menu.
Paymon's Mediterranean Cafe
8380 W. Sahara Ave.
Las Vegas, NV 89117
(702) 731-6030
paymons.com
The Kabob Express
The Kabob Express is a small establishment that mainly serves variations of kabobs.The traditional grilled kabobs feature menus and spices handed down for generations. From beef kabobs to chicken chicken kabobs, all plates are served with rice, salad and bread. The Kabob Express salads are tossed with fresh herbs. Beverages are all non-alcoholic. Great for a quick lunch or dinner snack.
Kabob Express
4912 S. Eastern Ave. #3
Las Vegas, NV 89119
(702) 433-7499
kabobexpresslv.com
References
Resources
Writer Bio
Kristina has been a writer for more than 20 years. She writes weekly blogs for several industries and is published in a variety of publications. She is a certified Personal Trainer specializing in senior fitness as well as a Red Cross and AHA instructor teaching CPR and Wilderness First Aid.
Sours: https://traveltips.usatoday.com/persian-restaurants-las-vegas-nevada-28657.html
Order the best Persian food in Las Vegas online
.
Vegas food best persian las
.
Best Persian Food In Vegas
.
Similar news:
.
586
587
588
589
590