FAMILY FRIENDLY DINING IN MEDFORD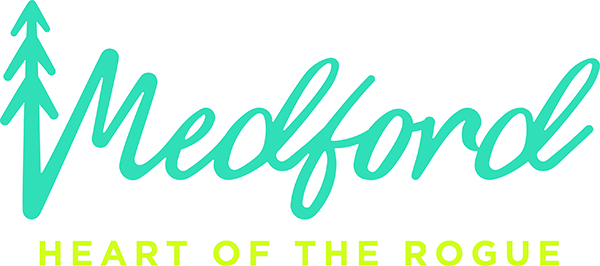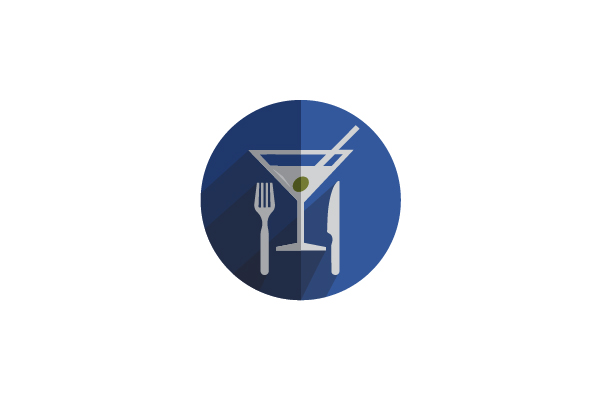 Man Food Catering & Food Truck
Locations Vary
Locations Vary Medford, OR97501
541-816-4251

Primal flavor for modern tastes. Vegans beware! Carnivore at work!
68 E Stewart Ave
68 E Stewart Ave Medford, OR97501
541-732-1732

Our fish and seafood is delivered daily to our restaurants from local waters, and waters around the globe. From Pacific Coast favorites like salmon, halibut, red snapper, razor clams and oysters to catfish and prawns from the Gulf, to live Maine lobster and sea scallops from the East Coast, and even more exotic choices such as mahi mahi, swordfish, yellow fin tuna, sea bass and more – you'll always find the best selection of fresh fish and seafood at McGrath's. Come visit us today, and see what's fresh!
1124 Court St
1124 Court St Medford, OR97501
541-779-0205

Get a hearty start to your day at Memo's Kitchen, which serves up Mexican and American breakfast and lunch favorites every day.
171 Rossanley Dr.
171 Rossanley Dr. Medford, OR97501
541-773-3561

Food authenticity is a huge deal with us – where it comes from, how it's prepared – and of course, how it tastes. From hand-pressing our dough daily, to roasting our own vegetables, to banning the bad stuff – we've made it a priority to keep our food true. We're also mindful of animal ethics, environmental impact, and working with food partners that share our commitment to quality. If we wouldn't serve it to our kids, we won't serve it to you. It's that simple.
Morrtons Sports Pizza Bar
980 N Phoenix Rd
980 N Phoenix Rd Medford, OR97501
541-772-3154

Full Sports Bar & Family Dining Restaurant. Specializing in New York Style Specialty pizzas, Gourmet Salads, Hot Sandwiches, Wings, Potato Wedges & more.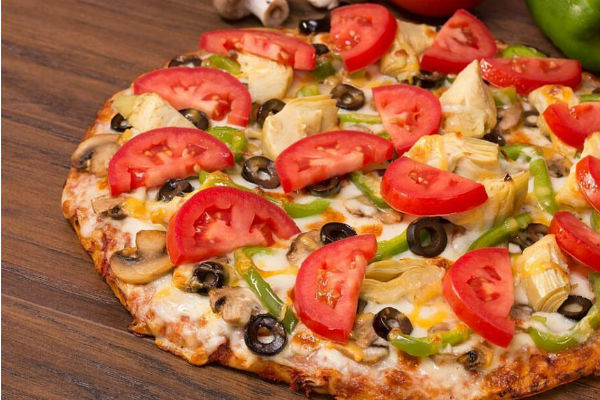 http://www.mountainmikespizza.com/restaurants/medford.php
2640 E Barnett Rd
2640 E Barnett Rd Medford, OR97504
541-779-4599

Casual pizza chain featuring traditional pies, gluten-free crust & assorted appetizers.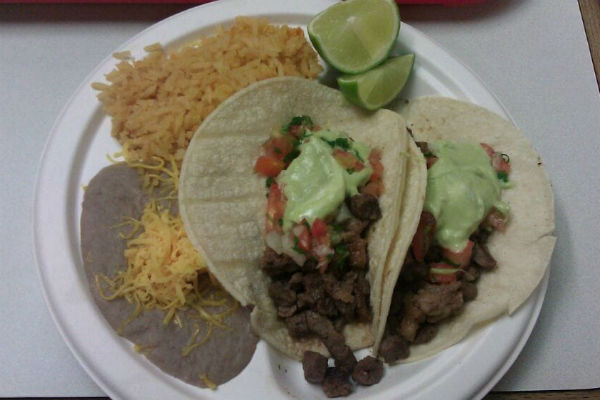 Muchas Gracias Mexican Food
2305 W Main St
2305 W Main St Medford, OR97501
541-772-0123

We have been in business since 1996, our first store was on Oregon. We use all natural ingredients in our food and make our own signature and enchilada sauce with the secret recipe hot sauces and 100% homemade tamales for your dinning enjoyment and pleasure. Enjoy our complete Breakfast, Lunch, and Dinner Menus 24 Hours a day, don't forget to ask about our special kid's menu !!!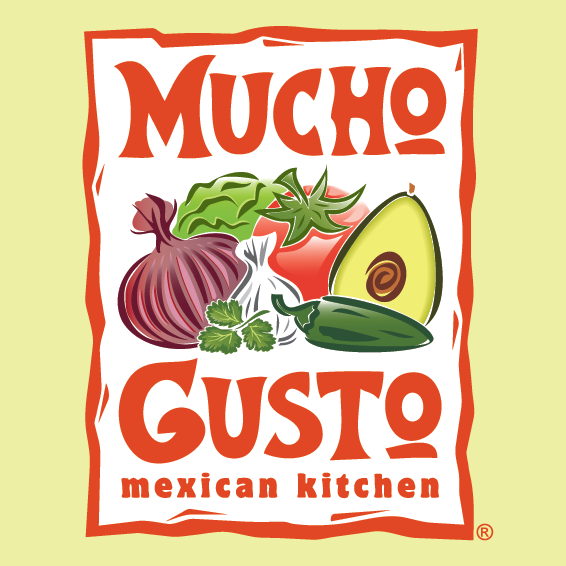 http://www.westrauntconcepts.com/welcome-mucho-gusto
Mucho Gusto Mexican Kitchen
1251 E McAndrews Rd., Ste 104
1251 E McAndrews Rd., Ste 104 Medford, OR0
541-245-9632

Mucho Gusto is a fast casual, Mexican restaurant with two locations in Oregon (Eugene and Medford) specializing in made-to-order burritos, tacos, tostadas and fresh salads. At Mucho Gusto, you're invited to choose from a variety of freshly prepared ingredients to create your own personalized Mexican meal. Chips, salsas, guacamole, beer and margaritas are also available. Mucho Gusto offers full-service catering for groups of 20+ at an affordable price!
330 E McAndrews
330 E McAndrews Medford, OR97504
541-245-6919

Noho's Hawaiian Cafe has been wowing Oregon diners with authentic Hawaiian "plate lunch" food since 1992. From our awesome spicy Korean chicken to our killer macaroni salad to our Kalua pig-outs every Friday, weprepare everything from scratch. Choose your portions: "menehune" (small), medium and "Blalah" (bring a forklift). Or ask about our family-style meals.
Olive Garden Italian Restaurant
3125 Crater Lake Hwy
3125 Crater Lake Hwy Medford, OR97504
541-857-1733

We're all family here. Enjoy a fresh, delicious meal every time.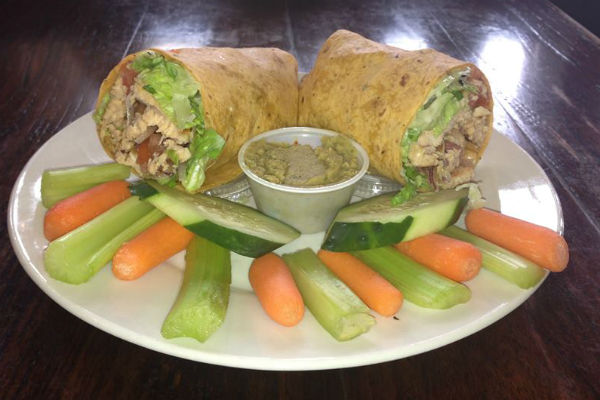 https://www.facebook.com/pages/Organic-Natural-Cafe/156973854363560
226 E Main St
226 E Main St Medford, OR97501
541-245-9802

Delicious, healthy food, focusing on grass-fed beef. All vegan handcrafted dressings for our huge salad bar. Home made soups and desserts.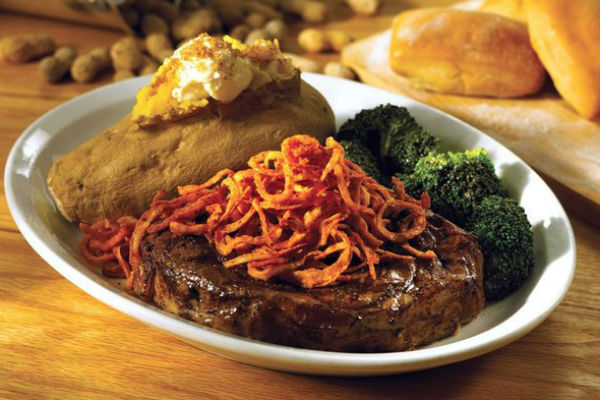 http://www.originalroadhousegrill.com/medford-or-roadhouse-grill.html
2699 W Main St
2699 W Main St Medford, OR97501
541-776-3050

Located in the heart of the beautiful Rogue Valley, Medford's Original Roadhouse Grill is the perfect place to enjoy a delicious meal during a day of outdoor recreation, cultural events, or wine tasting. We are proud supporters of the Britt Festival and Wild Rogue Pro Rodeo, and a family favorite for gatherings of all types in Southern Oregon!
Sours: https://www.travelmedford.org/family-friendly-?s=38&city=Medford
The Café
Closed Saturday & Sunday
The Café offers indoor seating and takeout, with additional outdoor seating options. Fresh grab-n-go items are available in-store daily. Explore the newly remodeled space and discover expanded menu options: more sandwiches to choose from, hearty made-to-order salads, breakfast choices, and smoothies made with organic ingredients.


The Café at Medford Food Co-op offers fresh, delicious, wholesome meals from housemade hot soups to custom sandwiches, hearty salads, and enticing entrees. Nourish your family with real food: find healthy, organic options for busy schedules at The Café at Medford Food Co-op. Enjoy a bite to eat in our dining room, our outdoor seating area, or grab your food to go.
We pledge to always produce great tasting food, using local, organic, and sustainable ingredients whenever possible to make nutritious, health conscious, and allergen aware dishes. We emphasize minimally processed, organically grown whole foods, free from artificial additives and preservatives. To learn more about our products and ingredients, please see our Product Standards.
Sours: https://medfordfood.coop/cafe
Ashland Restaurants Embrace Local Southern Oregon Farms
Ashland restaurants step forward every day to craft local, fresh ingredients into transformative dishes. Oregon's rich agricultural land yields an abundance of food throughout the year that provides creative fodder for Ashland chefs and a thriving farm-to-table scene. Don't miss these on your next visit to Ashland.
Hither Market
Hither Coffee & Goods menu reflects its mission and philosophy that says "local first". All ingredients in each scratch-made dish originate from products that are alive, natural and sourced from local, organic farms and artisan purveyors. Brunch eats range from Brioche Donuts and Avocado on Brioche Toast with Zahatar and Meyer Lemon, to Herbed Eggs with Local Greens on house made Focaccia and Spring Salad with Salmon and Meyer Lemon. For dinner, Hither raises the bar for Steak and Fries with Bernaise Sauce, Burgers and Fried Chicken.
To wash it all down, Hither only carries natural wines by the glass or in a bottle, focusing their wine library on Oregon winemakers. For home dinners and picnics, meal kits and larder baskets can be pre-ordered online.
In addition to their cafe offerings, co-owners Corrie and Wesley Reimer curate an array of artisanal foodstuffs for the home cook like olive oil, grains, wines, pastas and more. Seasonal bouquets stocked by Rogue Valley's artisan flower designer Jacklily are available for purchase.
Getting there: 376 E Main St (map)
Standing Stone Brewing Company
Not only isStanding Stone's beer bursting with flavor and its food tasty, but the establishment also strives to be zero-waste and sources its ingredients from local farmers in Rogue Valley. This includes Wandering Roots Farm, Happy Dirt Veggie Patch, RA Farms, Mushrooms All Year, Valley View Beef, and Rogue Produce. Standing Stone continues to brew great beer and serve farm-to-table fare and there's always a seasonal menu that includes the freshest ingredients in the kitchen.
The main menu also includes dishes that are worth a try, like the Sweet Chili Pork Pizza, Caprese Mac N' Cheese, burgers, seafood tacos, and fish and chips. Lunch and dinner run from 12 pm to 7 pm Sundays through Fridays and from 12 pm to 8 pm on Fridays and Saturdays. Since it's a brewery, the beer cannot be overlooked. Ask any bartender for the best pairing with the food, check out their eclectic cocktail menu, and take advantage of the dog-friendly patio.
Getting there: 101 Oak St. (between Main & Lithia) (map)
MÄS – Cascadian Cuisine
The self-proclaimed Cascadian cuisine atMÄSis Ashland's (and Southern Oregon's) most trendy dining experience. Awarded Top Chef Ashland of 2015 and 2016 and Iron Chef Oregon in 2017, Chef Josh Dorcak & Luke Vancampen assemble their menu with the most readily available locally farmed and foraged ingredients in season. They use the Japanese term "omakase," meaning "I'll leave it up to you," as the basis for his menu. Their meals are authentic and made delicately and with care for the ingredients.
The composition of dishes and multi-course dinners are constantly evolving from four to 10 courses. A past menu served egg yolk, onion, and tosa-Zu; Shima-Aji and shrimp; celery root and black truffle; and Yuzu tapioca pudding. Each plate is a masterpiece, and the dining experience is truly one-of-a-kind. Book a prepaid reservation online now for parties from 1 to 6.
Getting there: 141 Will Dodge Way (map)
NW Raw
For anyone curious about how hard a restaurant works to create a completely organic and local menu, look no further thanNW Raw's menu. Owners Web and Karen Staunton's goal is to create the healthiest restaurant not only in Ashland but in all of Southern Oregon. Besides the popular fresh pressed juice combos, the menu includes North, South, East and West salads, each with different ingredients and house made dressings.
NW Raw sources ingredients locally from Wandering Roots, Blue Fox Farm, Fry Family Farm, Wilderness Poets, and Hummingbird Wholesale. With a constant eye on their ingredients, the restaurant is also served by 100% organic Rogue Produce and Organically Grown purveyors. Even their waffle and bread mixes are made without fillers or preservatives by nearby gluten-free YES! Bakery. Their kitchen practices are equally sustainable and robust with recycling, waste reduction, and reusable delivery containers.
Have questions about their sourcing? The NW Raw team is happy to share their "green" practices. Be sure to dial in to their new podcast for ongoing discussions about the benefits of raw food. NW Raw is open for full service 9 am to 3 pm and for grab and go from 3 pm to 6 pm. Follow on Facebook for Summer 2021 news about NW Raw expansion as they take their successful operation to Bend, their first juice bar beyond the Rogue Valley.
Getting there: 370 E Main St. (map)
Luna Cafe + Mercantile
Located in Ashland Hills Hotel & Suites,Luna Cafe + Mercantile emphasizes its farm-to-counter philosophy. The culinary team, led by Chef David Georgeson, has developed long-standing relationships with local farmers, so the menu changes quarterly depending on the harvest each season. Their made-from-scratch dishes showcase produce and meat from Oregon farms and artisan producers in the nearby Rogue and Applegate Valleys.
Regulars on the lunch and dinner menu include classics such as grass-fed Meatloaf, Smoked Pork Mac & Cheese, Mushroom, Black-eyed Pea & Quinoa Burger, and flatbreads topped with chicken bacon ranch or tomato and basil. Food and beverages are also available for online ordering for inside or curbside pick-up. With a backdrop of the Ashland hills, Luna Cafe + Mercantile heralds the best patio view in town and one that will make you linger.
Getting there: 2525 Ashland St. (map)
Larks Home Kitchen Cuisine
When looking for a fine dining experience that's also farm-to-table,Larks Home Kitchen Cuisine in Ashland Springs Hotel is the place to go. Executive Chef Franco Console and his experienced chef de cuisine team design each menu item with the best seasonal ingredients delivered daily from local farms. Whatever is on the menu is the best the season offers, prepared with invention and inspiration.
Larks' dinner menu boasts dishes like House-brined + Grilled Carlton Farms Pork Porterhouse, Southern Fried Chicken, and House Tagliatelle with Tawanda Farms Braised Lamb Ragout. Desserts are standouts with the likes of Warm Buttercake with Smoked (local) Blueberry & Basil Compote designed by Chef Kali Kennedy. With a nod to Oregon's most abundant berry, Larks' Marionberry Lavender Lemonade is refreshing year-round. Fairtrade organic espresso from Ashland-based Noble Coffee caps off a true farm-to-table experience.
Getting there: 212 East Main St. (map)
Smithfields Restaurant & Bar
Selected as Open Table Diner's Choice in 2015, Smithfields Restaurant and Bar, Ashland's only downtown neighborhood steak joint, has been impressing diners for years. The snout-to-tail meat-centric restaurant sources from more than 20 local farms and independent suppliers. The simple menu lists cuts of meat cooked exactly as you like it, split between Start, Developed, Meat, and Sauce.
Guests can enjoy starters like starters that range their house charcuterie board to roasted Brussels Sprouts to House Bacon Beignets with Maple Chive Crème Fraiche. For entrees, look for Roasted Half Chicken in Lemon and Thyme, Umpqua Valley Porterhouse, Cedar River 8oz Sous Vide & Grilled Filet, and other meaty offerings. The cocktail menu is just as impressive with favorites like a London Fog and a Smiffy's Cosmo. The rustic interior and cozy atmosphere is the perfect setting to enjoy a meal. Schedule a reservation online or if you're on the go, call in for a to-go order to enjoy at home.
Brickroom
Whether it's breakfast, lunch, dinner, or drinks you're in the mood for,Brickroom has it. As soon as you reach the top of the stairs to this trendy brick-lined restaurant, it's clear the staff knows what they're doing. Chef Skye Elder (2018 Top Chef at Ashland Culinary Festival) created an extensive menu for every part of the day using ingredients grown right in Ashland.
Fresh dishes like Malted Waffles and the Chicken Fried Steak & Gravy anchor the weekend brunch "Brickfast." Lunch offers various classic sandwiches and salads to hold one over until dinners like the Pearikyaki Chicken Sandwich or the Veggie Po'Boy.
The evening menu features small plates such as Avocado Toast and Pretzel Baguette & Fondue, all prepared with the freshest ingredients to boost these iconic dishes. Sockeye & Green Beans, Crab and Artichoke Ravioli, and Flat Iron Steak are customer favorites. It would be a shame to enjoy a meal here and not get a Mexican Bee Sting or an El Avion Violeta off the cocktail menu. Brickroom's bustling Plaza location, lively atmosphere, and expansive menu draw regulars and new customers with its classic, fresh dishes.
Getting there: 35 N Main St (map)
Peerless Restaurant & Bar
Peerless is among Ashland's finest dining spots and has been named "Most Beautiful Restaurant in all of Oregon." Each dish is meticulously prepared and artfully plated with close attention to detail. Since 2015 Chef de Cuisine/Proprietor Harlan Brooks has been putting ingredients to work using flavor-forward methods. He creates a rotating menu centered on seasonal ingredients.
The type of cuisine varies, such as Shio Koji-Marinated & Grilled Flat Iron, Juniper-Braised Pork Cheeks, and Oregon Dungeness Crab Cakes, to name a few. Chocolate Rum Cremeux Tart and Oat Milk & Brown Rice Koji Ice Cream are representative of the show-stopping desserts that are offered. If anything, Peerless excels at showcasing Pacific Northwest ingredients, focusing on fresh produce and well-prepared meat and fish-centric plates.
Getting there: 265 4th St (map)
AND…
Sauce Whole Food Cafe
This "whole food" restaurant emphasizes healthy, quality meals. Diners have the choice of eclectic ethnic bowls filled with freshly chopped veggies, roasted carrots, or yams, and grains. Specialty plates include Ginger Teriyaki Chicken or Tofu, Vegetable Curry, and Tibetan Lamb Curry. And, of course, with the name Sauce, there has to be a portion of the menu dedicated entirely to just that. Nirvana (a tangy miso vinaigrette), red chili sauce, house-made tahini, and mango tamarind are house favorites.
Sauce has a portion of its menu dedicated entirely to this traditional Indian bread for all naan lovers. From plain naan to naan topped with goat cheese, garlic, and fresh basil, it's easy to forget Sauce offers so much more. If you prefer to make your own bowl, that's available too! When eating here, it's evident the farm ingredients are fresh, the dishes are made to order, and the kitchen is thoughtful about sustainable practices.
Getting there: 1640 Ashland St (map)
Due to the seasonal nature of local ingredients at these Ashland restaurants, actual menu items may vary at the time of your visit.
Discover other Ashland restaurants.
Related articles:
Neuman Hotel Group's Kitchen Kings
Sours: https://thelocaldish.com/spotlights/ashland-restaurants-transform-seasonal-ingredients/
Top rated Restaurants in Medford, United States - 2020
Organicos Natural Cafe
Hours
Open Today:
9:00am-7:00pm
Monday9:00am-7:00pm
Tuesday9:00am-7:00pm
Wednesday9:00am-7:00pm
Thursday9:00am-7:00pm
Friday9:00am-7:00pm
Saturday9:00am-7:00pm
SundayCLOSED
Menu
View Menu
Additional Dining Info
Delivery
No
Payment
Accepts Credit Cards
Parking

Good for Kids

Attire
Casual
Alcohol

Reservations

Price Point
$$ - Cheap Eats (Under $10)
$$ - Moderate ($11-$25)
$$$ - Expensive ($25-$50)
$$$$ - Very Pricey (Over $50)

WiFi
No
Outdoor Seats

Restaurant Description
Is this your restaurant? Click to add your description here.
Restaurant Photos

| Add Photo
Menu
See Menu
Write a Review for Organicos Natural Cafe
Top Reviews of Organicos Natural Cafe

4.0 stars - Based on 4 reviews

09/18/2021 - MenuPix User


12/21/2019 - MenuPix User


2 Reviews
2 reviews with an average rating of 3.0 stars have been consolidated here. Consolidated reviews are included in the calculation of the average rating of 4.0 stars which is based on 4 total reviews.
Sours: https://www.menupix.com/medford/restaurants/314448/Organicos-Natural-Cafe-Medford-OR
Restaurants oregon organic medford
.
Shannon Allen's Organic Restaurant, Grown is 100% Organic Fast Food
.
You will also like:
.
626
627
628
629
630