2004 Gulf Stream Vista Cruiser G22 Turbo Diesel 2.7
Please note that because I am a licensed auto dealer residents of the state of Nevada must pay sales tax on automobile purchases at the time of sale. The sales tax will be added on to the final purchase price of the vehicle. For reference, sales tax in Washoe County is 7.375 %.
Residents outside of the state of Nevada WILL NOT be charged sales tax.
After the sale, Nevada residents will receive a 30 day temporary tag, a Nevada DRS form (to register the car), a mileage disclosure and a bill of sale.
Out of state buyers will receive a 15 day drive-away permit (not available if the automobile is transported out of Nevada), a mileage disclosure and a bill of sale.

About me
My name is Deric and I started buying & selling cars about 3 years ago. I began trading cars as a hobby and as a way to have exciting cars to drive. The state of Nevada requires anyone buying and selling more than 3 cars a year to be a licensed dealer which I am. I have a business location and carry all of the required licenses that any retail auto dealer must have.
About bidding on Ebay.
You don't need to enter incremental bids on the ebay system because if you are outbid and you put the most you are willing to pay in the system, it will reflect only the amount of your total bid that betters the existing counter bid all the way up to your maximum bid.
A word about the general condition of the units I list.
My goal, and your expectation, is that the condition of the vehicle listed is truthful, accurate and reasonable. To verify the mechanical condition, most of my cars are independently inspected, sometimes by a franchise dealer, and the actual inspection report is scanned as part of the auction. It is not reasonable for me to state that any car I list for sale has "No Paintwork" or "Never Damaged in Any Way". As a dealer I don't have the benefit of direct knowledge of an automobile's history since new. I will note any obvious and apparent paintwork on all cars. Obvious and apparent paint work is any area on the car where the paint does not match the quality of the paint on the rest of the car or any complete car where the paint does not appear to be the quality of factory paint as seen by an individual with reasonable automotive experience. I will rarely mark a vehicle older than 5 model years above a "good" on the detailed condition area on the auction listing due to the age of the vehicle.
I've bought 3 cars sight unseen over the past 10 years (one on ebay)- one was better than expected (the one I bought on ebay) one was exactly as expected and one was much worse than I expected. I remember taking inventory of the many things that needed to be done on that "let down" car and thinking how I never want to do that again. I don't want to sell you a car that you're not happy with. If at the time you pick the automobile up and it's not what you expect then you are under no obligation to complete the purchase. I will return any deposit but I cannot reimburse traveling expenses or transportation charges.
Canadian bidders welcome.
I don't offer financing but will gladly work with the buyer to get financing through their bank or credit union. This MUST be done prior to the auction ending
Sours: http://showroom.auction123.com/four_seasons_automobiles/inventory/8477/2004/WD2YD742235506169.html
2004 Used Gulf Stream VISTA CRUISER G24 Class B in North Carolina NC $36,995
Price: $36,995
zipCode: 28269
cdt: Used
class: Class B
maker: Gulf Stream
state: North Carolina
produceYear: 2004
Location: Charlotte, NC
Mileage: 101,000
Fuel Type: DIESEL
VIN Number: WD2YD742135505028
Engine Type: 2.7 Litre 5-cylinder
Sleeping Capacity: 2
Awnings: yes
Length: 22
Engine Manufacture: Mercedes Benz, Turbocharged Diesel
Exterior Color: Grey
Description
2004 Used Gulf Stream VISTA CRUISER G24 Class B in North Carolina NC. 2004 Gulf Stream Vista G24 layout. Sprinter Van RV. New professionally done grey pain in the last 6 months. 2nd owner Mercedes Benz diesel, Freightliner chassis. Very fuel efficient (22mpg) RV with mostly highway miles.  This is an extremely comfortable ride. Has a raised queen bed in the back giving you excellent storage for bikes, toys, etc.  

- 22mpg Diesel
- Mercedes Benz 5-speed automatic transmission with overdrive
- 2.7 Litre 5-cylinder Mercedes Benz, Turbocharged Diesel
- Freightliner Chassis
- European style windows with built in shades and screens
- New Fiamma awning
- Fantastic fan
- Rear entry with under bunk storage
- Bed retracts to allow for larger loads
- 3.2 cu. ft. refrigerator
- marine style toilet shower
- outdoor hand-held shower
- deep basin sink
- 2 burner LP stove
- power windows
- leather seats - both driver and passenger seats swivel offering the use of the seats to the entire coach when parked. 
- front AC and overhead 11,000 btu AC unit
- 16,000 btu furnace
- 2.5 Onan microlite generator
- 30 amp hookup
- 7 gal LP tank
- Room for 2 rear passengers with seatbelt, carseats, etc.
- Stored covered - cover included
- Clean title 
Sours: https://www.recreationalvehiclemarket.com/vehiclev2-2-2004-Used-Gulf-Stream-VISTA-CRUISER-G24-Class-B-in-North-Carolina-NC-5001657909.html
General
| | |
| --- | --- |
| RV Category: | Motorized |
| RV Type: | Class B Motorhome |
Body Features
| | |
| --- | --- |
| Chassis Construction | Steel unibody frame |
| Roof Material | Steel |
| Side Wall Material | Steel |
| Slideouts | 0 |
| Maximum Sleeping Capacity | 3 |
| Bath Layout | Wet bath: Toilet, shower |
Chassis
| | |
| --- | --- |
| Chassis | Freightliner Sprinter 2500 |
| Layout | Front Engine, RWD |
| Brakes | 4-wheel disc with ABS |
| Tire Size | LT225/75R16 |
Dimensions and Weights
| | |
| --- | --- |
| Wheelbase (in) | 158 |
| Overall Length (ft/in) | 21' 6" |
| Overall Height (ft/in) | 8' 5" |
| Overall Width (in) | 76 |
| Interior Height (ft/in) | 6' 1" |
| Gross Vehicle Wt Rating (GVWR) | 8550 |
HVAC
| | |
| --- | --- |
| Furnace BTU | 16000 |
| A/C BTU | 11000 |
Powertrain
| | |
| --- | --- |
| Fuel Type | Diesel |
| Engine Manufacturer/Model | Mercedes MBE 600 |
| Type of Engine | 2.7L TurboDiesel I5 |
| Horsepower @ RPM | 154 @ 3800 |
| Torque @ RPM | 243 @ 1600 |
| Alternator Amps | 150 |
| Transmission | 5-sp. Auto - Mercedes |
| Rear Axle Ratio | 4.11 |
Tank Capacities
| | |
| --- | --- |
| Fuel Capacity (gal) | 26 |
| LP Gas (gal) | 7 |
| Water Heater (gal) | On-demand |
| Fresh Water (gal) | 27 |
| Gray Water (gal) | 12 |
| Black Water (gal) | 12 |
Warranty
| | |
| --- | --- |
| Coach Warranty | 12-month/12,000-mile |
| Chassis Warranty | 36-month/36,000-mile |
| Engine Warranty | 60-month/100,000-mile |
Price
MSRP: $78,918
Compare this vehicle with up to 3 others using the 4-RV Compar-A-Graph
Sours: https://www.theautochannel.com/db/RVmotoring/show_rv_specs.php?id=797
Wilmer Valderrama Bought Iconic Car From 'That '70s Show'
Vista Cruiser MB
2003 Vista Cruiser MB G22 - right front
2009 Vista Cruiser MB G31 - left front
Another long time conversion of the Sprinter. Several variations on the floor plan including rear dinette, rear sofa, and rear kitchen were made on the 2003-2009 Sprinters.
To discuss and get access to further info on Gulfstream Vista Cruiser RV's you can visit the Sprinter-Forum.com GulfStream Vista Cruiser MB pages.
Floor Plans
G22 Rear Dinette Converts to Queen Size Bed 2004-2007 Includes front sofa as well as the rear dinette
G24 Rear Queen Size Bed 2004-2008 This model included pushouts instead of the rear windows leaving more space to lay across the van instead of laying front to back. The bed was elevated so head and feet were at the level of the window. Storage was provided below and the bed could be folded into the van allowing the entire back of the van to be used for storage floor to ceiling.
G26 Rear Dinette and larger Bath and fridge 2004-2006 Sacrifices the front sofa from the G22
G28 Rear Kitchen 2006-2007 This model included pushouts instead of the rear windows leaving more space for the kitchen and bath.
G30 Rear Sofa 2007-2008 This layout is becoming the dominant design in the Sprinter industry.
G31 Similar to G30 2008-2009 built on the redesigned 2007 Sprinter chassis, included an actual water heater.
Technical Specifications
Vista Cruiser 2007 MB Edition
Fresh Water 27 Gal
Gray Water 12 Gal
Black Water 12 Gal
Water Heater Warm on Demand (30 degrees above water temp approx.)
Fuel Tank 26.4 Gal
Fuel Economy 22 MPG
LP Gas Tank 7 Gal
Generator 2.5 Onan MicroLite®
A/C 11,000 BTU Roof A/C
Furnace 16,000 BTU
Amp Service 30 AMP Service W/30A Converter
Alarms Smoke detector, LPG-leak detector, Carbon monoxide (CO) detector, Fire extinguisher(s)
Chassis Specs
See T1N-specs
Wheelbase 158" or 170" on G31
Exterior Length 21'6" (259.4") or 22'9" on G31
Exterior Width 6'4" (76.1") or 6'6" on G31
Protection Anti-theft deterrent system (USP Immobilizer)
Rear Axel Ratio 4.11 (Recommended for frequent use in hilly regions or for towing)
Known Problems
Complaints have been logged about leaking from the extention pods on the G24 and G28 models. These are held on by high tech tape and calked. There was a tech bulletin to add 4 bolts to the corners to keep them on but most are well affixed and do not need modification. If they do come off they can be replaced by the manufacturer and mounted by anyone.
Hot water is supplied by an on-demand system that heats the water as you use it. The system is only capable of a 30° max. increase in the water temperature. If the water supply is cold the heater can't really heat the water.
References
Archived brochures
Sours: https://sprinter-source.com/wiki/index.php/Vista_Cruiser_MB
Cruiser freightliner vista
Vista Cruiser Floor Plans
Vista Cruiser Floor Plans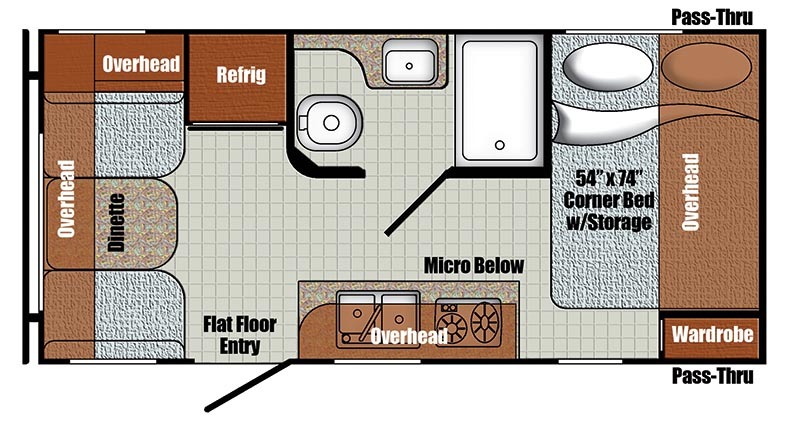 17RWD | Overall Weight: 2,567 lbs.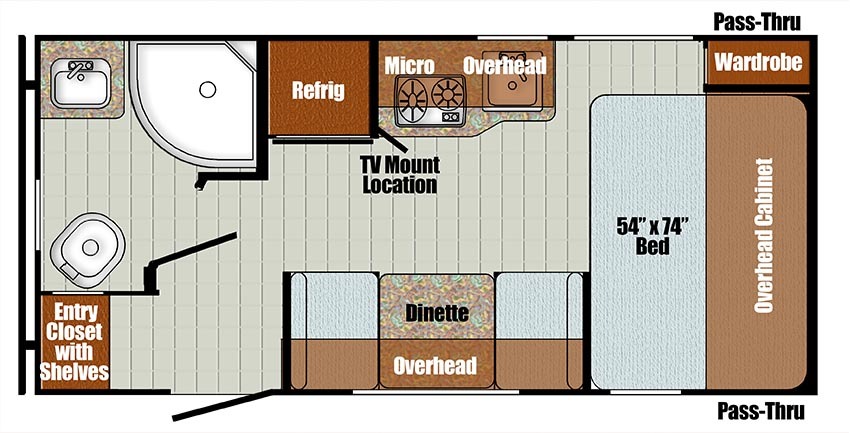 17SCD | Overall Weight: 2,780 lbs.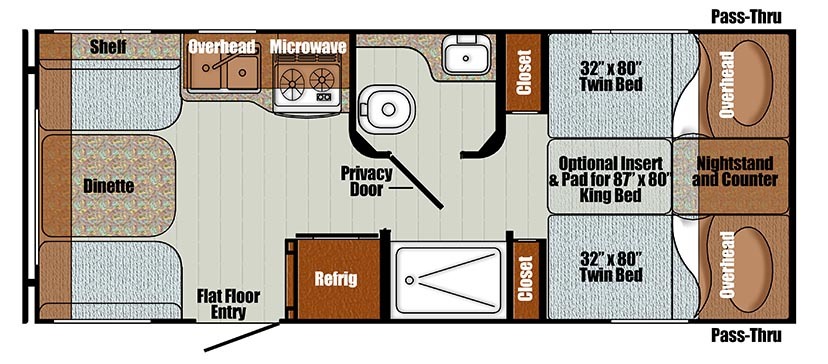 19TWD | Overall Weight: 3,035 lbs.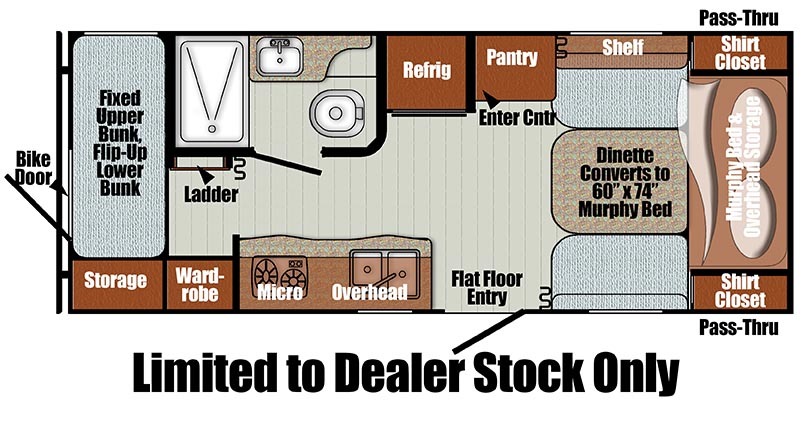 19BFD | Overall Weight: 3,410 lbs.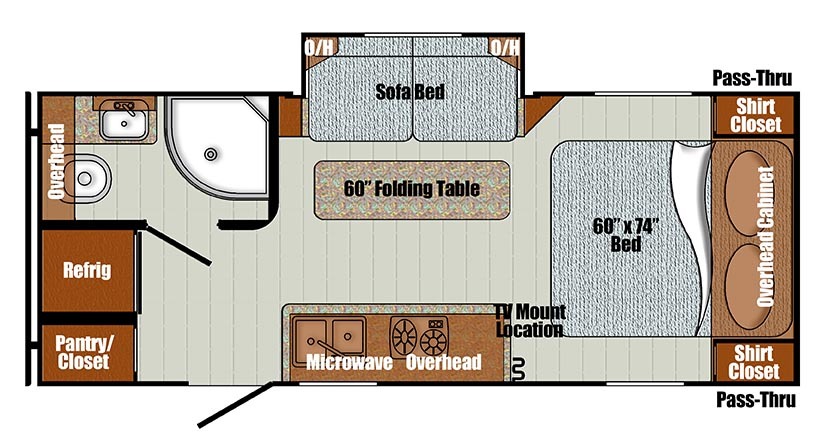 19CSK | Overall Weight: 3,059 lbs.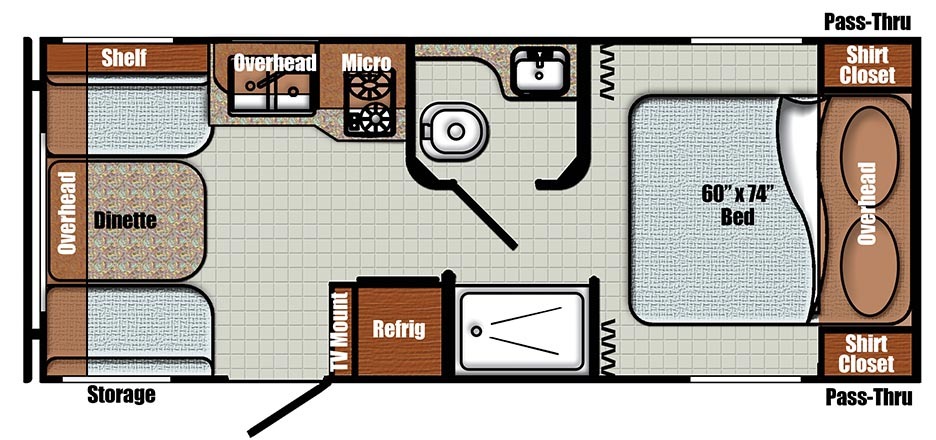 19ERD | Overall Weight: 3,090 lbs.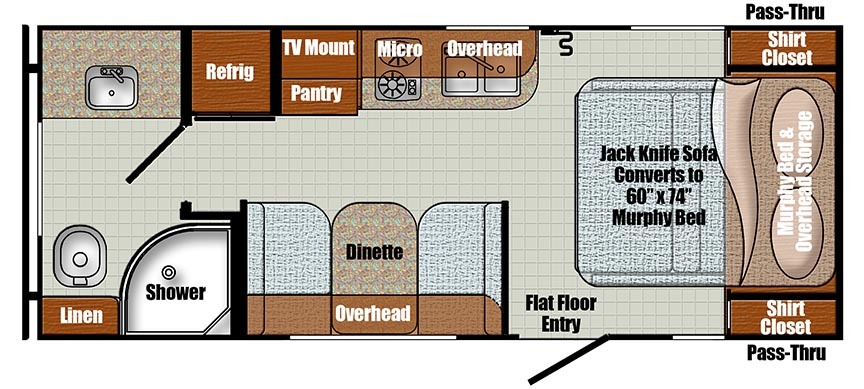 19MBS | Overall Weight: 3,192 lbs.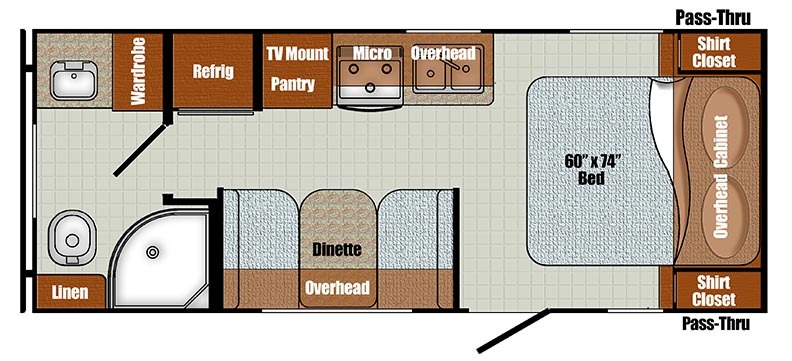 19RBS | Overall Weight: 3,161 lbs.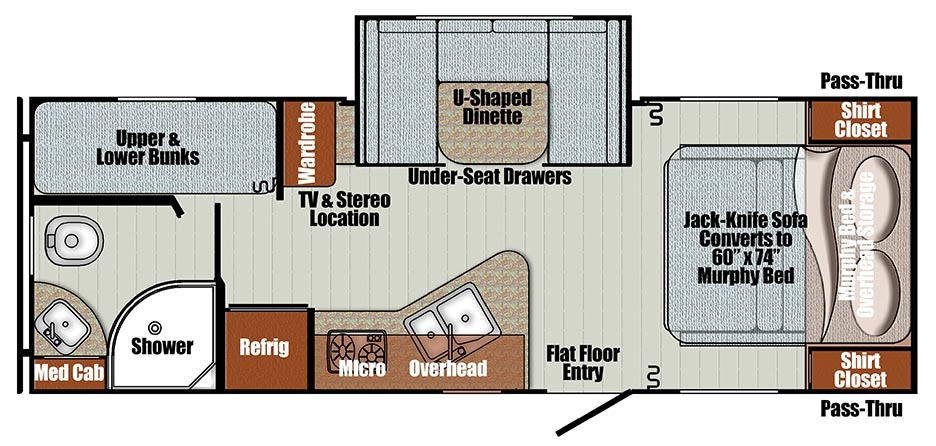 23BHS | Overall Weight: 4,253 lbs.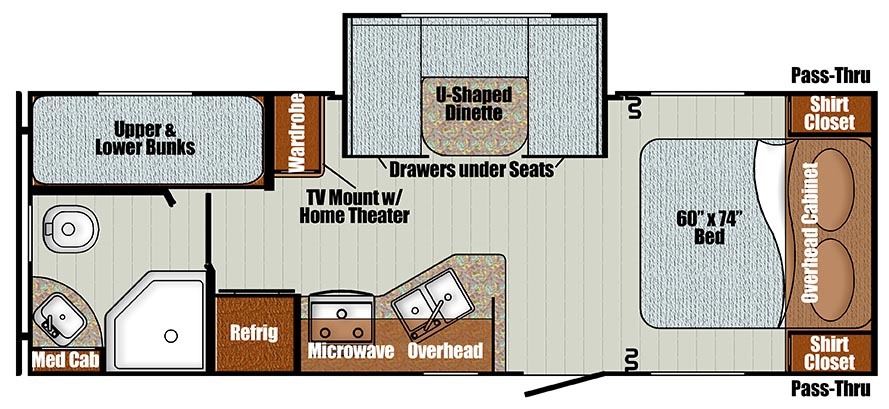 23QBS | Overall Weight: 4,038 lbs.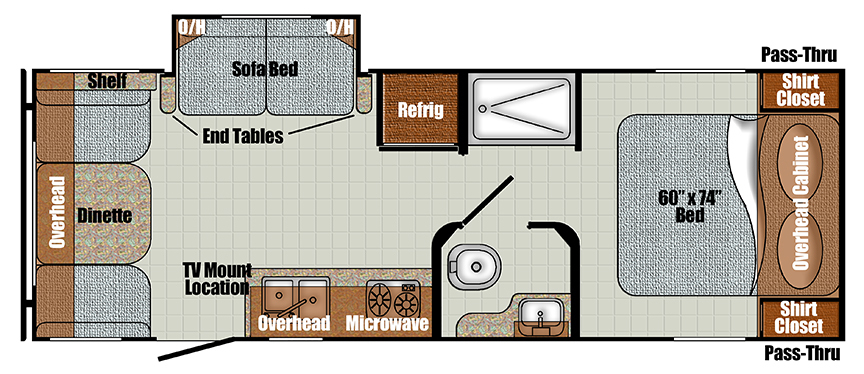 23RSS | Overall Weight: 3,920 lbs.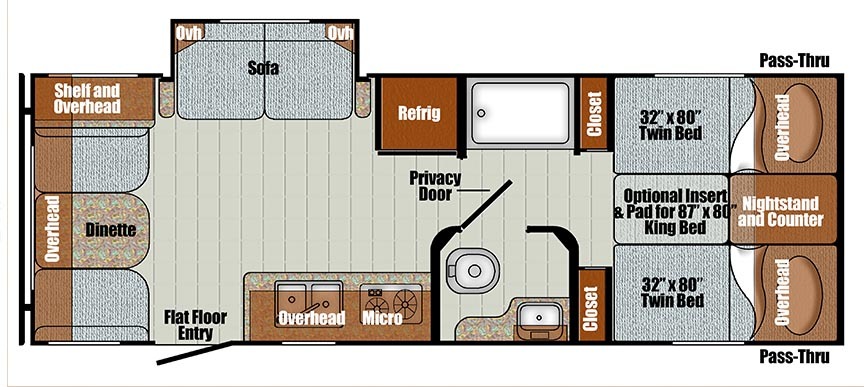 23TWS | Overall Weight: 3,835 lbs.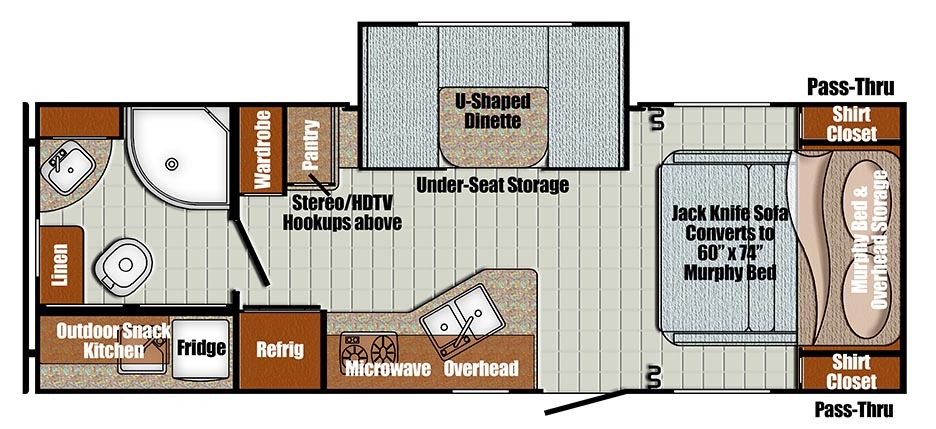 23MBS | Overall Weight: 4,218 lbs.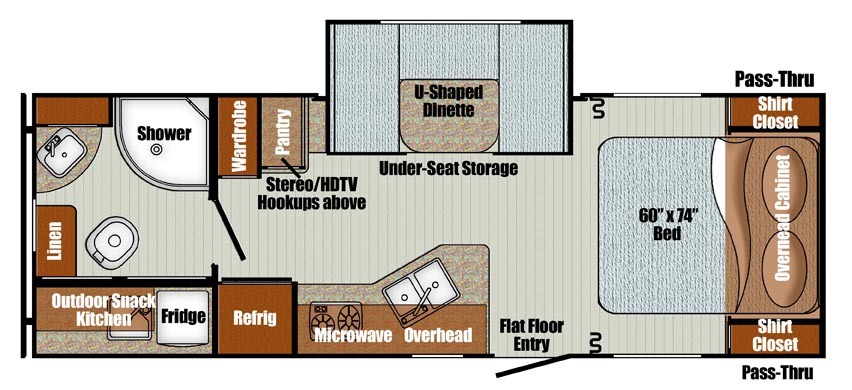 23FBS | Overall Weight: 4,081 lbs.
Sours: https://www.gulfstreamcoach.com/products/light-weight/vista-cruiser
Used 2007 Vista Cruiser 4230 for sale in Austin, Texas
.
Similar news:
.
634
635
636
637
638