Avast Security for Mac: Specs
Malware protection: Very good
System impact, background: Very light
System impact, scans: Moderate
macOS compatibility: macOS 10.11 El Capitan or later
Browser extensions: No
Firewall: No
Hardened/secure browser: No
Parental controls: No
Password manager: No
Ransomware file protection: No
Scan scheduling: Yes
Webcam protection: No
VPN: No
Support options: Online documents
Avast Security for Mac used to be called Avast Free Mac Security, which put its biggest selling point right there in the name: It's free. Despite the name change, the software is still free, and that isn't the only reason that Mac owners looking to save some money on antivirus software should consider Avast Security for Mac.
Avast has done away with virtually all of the upselling tactics that were present when we last reviewed the app. The premium option is there if you want it, but Avast lets you use the free version without constantly hitting you over the head about what you are missing.
Avast Security for Mac also manages to go toe-to-toe with the malware-protection performance of its paid competitors, with consistently excellent scores in third-party testing. While it may not have the bevy of features found in some of the best antivirus apps, Avast Security for Mac is easily the top free option among thebest Mac antivirus software available today.
Read on for the rest of our Avast Security for Mac review.
Avast Security for Mac: Costs and what's covered
Avast Security for Mac is fairly unique in that it offers a completely free tier of service covering some of the most prevalent concerns for Mac users, including malware protection, web and email shields and Wi-Fi security scanning.
There is an Avast Premium Security tier, available for $70 per year for a single Mac, that introduces a couple of features appealing to those looking for enhanced security. The most crucial is ransomware protection, which acts to protect your photos and other personal files from being encrypted or changed without your permission.
The other is a feature that actively monitors your home Wi-Fi network and notifies you as soon as anyone joins your it, catching neighbors the moment they gain entry to your network.
Avast Security for Mac supports any Mac running macOS 10.11 (El Capitan) or later.
Avast Security for Mac: Antivirus protection
Avast Security for Mac relies on signature-based malware detection to identify potential threats to your Mac. It also leverages Avast's significant user base of 450 million devices to help identify new threats quickly.
While its primary intent is to protect your Mac, Avast Security for Mac also scans for malware targeting Windows PCs so your Mac doesn't pass on a potential Windows threat over the local network, email or a file-sharing method.
Avast updates its virus definitions automatically at regular intervals, but you can force an update if you prefer. Avast Security for Mac will also scan your entire network for potential threats.
Avast Security for Mac: Antivirus performance
In order to determine the overall efficacy of Avast Security for Mac's malware scanning, we relied on results from Germany-basedAV-Test and Austria-basedAV-Comparatives, two independent labs that conduct regular evaluations of major antivirus apps and services.
During the March-April 2021 testing by AV-Test, Avast Security for Mac detected 100% of Mac malware. During this same round of testing,Bitdefender Antivirus for Mac (100%),Norton 360 Standard (100%) and Trend Micro Antivirus for Mac (100%) matched its perfect performance.
Intego Mac Security X9 andKaspersky Internet Security for Mac had been tested in previous rounds, scoring 98.5% and 100%, respectively.
AV-Test, most recent
AV-Test, previous
AV-Comparatives, most recent
AV-Comparatives, previous
Avast
100%
100%
100%
100%
Bitdefender
100%
97.3%
100%
100%
Intego
98.5%
100%
100%
100%
Kaspersky
100%
100%
100%
100%
Norton
100%
100%
Not tested
Not tested
Trend Micro
100%
100%
99.6%
100%
Avast Security for Mac also avoided any false positives in the latest round of tests, meaning that all detections of malware were accurate, but this was true of its competitors as well.
Avast Security for Mac has fallen short of detecting 100% of Mac malware threats in AV-Test's evaluations only twice since April of 2017. These were during the October-November 2018 (96.3%) and August-September 2020 rounds (98.6%).
Turning to AV-Comparatives, Avast Security for Mac successfully identified 100% of Mac malware threats. It has scored perfectly on the AV-Comparatives test since receiving a 99.9% detection score in July of 2017. Bitdefender, Intego and Kaspersky were all part of the June 2021 test as well and received a perfect 100% each, while Trend Micro scored 99.6% detection.
Avast Security for Mac: Security and privacy features
Avast Security for Mac offers antivirus protection that is on par with many of its paid competitors, but as you'll see, the full feature set is less robust.
Most of the features are centered around scanning for malware. You can perform a deep scan of your entire system, a targeted scan of specific files or folders, a USB/DVD scan for removable media or a smart scan of just the most likely areas for a malware infection. Finally, you can schedule custom scans.
The Virus Chest is the lockup for any threats detected on your system. You can also opt to manually add files to it if you wish. They'll be kept safely locked away from the rest of your system until you determine what you'd like to do with them.
Wi-Fi Inspector is the network security piece of Avast Security for Mac. It will identify all devices connected to your router and tell you whether they are secure or not. The goals are to find freeloaders on your network or patch up the security on your own devices.
Avast also offers you phishing protection when using Safari, Chrome, Edge or Firefox. This feature used to be tied to a Chrome extension, but now there's no need to install anything extra to flag suspicious sites if you attempt to visit them. The downside is the loss of a couple of features that came with that extension, such as website ratings and tracker blocking. (For the latter function, check our list of thebest ad blockers.)
Avast Security for Mac: Performance and system impact
To measure the performance impact of Avast Security for Mac, we ran the Geekbench 5 benchmarking test prior to installing the app, and then several times afterwards. The 2016MacBook Pro 13-inch laptop we used had a 2.9Ghz Intel Core i5-6267U processor, 8GB of LPDDR3 RAM and a 256GB SSD with 42.18GB of files installed.
Before we installed Avast Security for Mac, the MacBook Pro achieved a score of 1,856 on Geekbench 5. This dropped only two points to 1,854 following the installation of Avast.
This score was largely mirrored by the rest of the Mac antivirus apps I reviewed, with Kaspersky Internet Security for Mac showing the biggest drop at a mere 3%.
Post-installation
Full scan
Quick scan
Avast
0%
27%
3%
Bitdefender
0%
19%
1%
Intego
0%
34%
3%
Kaspersky
3%
12%
4%
Norton
0%
12%
0%
Trend Micro
1%
46%
1%
An Avast full scan was quite a different story. That created a 27% performance hit, more than double the system impact of a full scan for Kaspersky (12%) or Norton (12%) and ahead of only Intego (34%) and Trend Micro (46%).
Avast's quick scan performance impact was fairly minimal at 3%, although that put it only ahead of Kaspersky (4%), with Intego (3%) matching it and Bitdefender (1%), Trend Micro (1%) and Norton (0%) all with virtually imperceptible quick scans.
Avast Security for Mac's first deep scan took 10 minutes and 25 seconds and scanned 590,655 files. This was the second-fastest full scan in the pack, behind only Intego (6:22), well ahead of Bitdefender (27:55) and Kaspersky (39:05) and grouped with Norton 360 (11:45) and Trend Micro (12:03).
Avast's quick scan looks at a select group of files and folders considered to be at higher risk for malware infection. On my MacBook Pro, it scanned 1,943 files in just 18 seconds. While that was fast enough for only a fourth-place finish, it's largely irrelevant as the trio ahead of it just barely beat it. Intego (00:11) was again first, followed by Norton (00:13) and Bitdefender (00:16). Kaspersky (00:53) and Trend Micro (1:06) were notably behind.
Avast Security for Mac: Interface
Avast Security for Mac has a fairly bare-bones interface, but that makes it quite simple to navigate. Given the reasonably sparse feature set, it's understandable.
The home screen gives you glanceable confirmation that your system is currently protected along with the "Run Smart Scan" button as the dominant element on the screen. You can access the other various scans by clicking the magnifying glass to the right of that button.
The other four elements on the home screen are Core Shield, Virus Chest, Wi-Fi Inspector and Ransomware Shield. (The last one is locked until you upgrade to the paid version.) My one complaint with this layout is that Wi-Fi inspector is an active scan whereas the rest are settings screens or, in the case of Virus Chest, a location in which to view previously identified threats. Given the minimal options available, you'll figure this out quickly, but it isn't immediately intuitive.
Clicking on the magnifying glass takes you to "Scan Central," which gives you access to the full array of antivirus scanning tools. These are Deep Scan, Targeted Scan, USB/DVD scan and Custom Scans. Deep Scan is the most thorough global scan of your Mac, while the rest focus on specific areas.
A targeted scan allows you to select specific files or folders to check, presumably if you are concerned about a specific new app or set of files that you have downloaded. USB/DVD scan should be fairly self-explanatory, as it just ensures the safety of the contents of the external media.
Finally, we have custom scans that allow you to set up scans to your exact specifications. This can be a one-off or set to run as often as daily or as infrequently as monthly. Pick from a deep scan, targeted scan or Mac scan, and you have a variety of advanced settings to further tune the scan and the option to exclude certain files or folders if you wish.
Avast Security for Mac: Installation and support
Installation of Avast Security for Mac was quick and easy. You download the application directly from Avast's website and install the 132.6MB file. From there, you simply need to follow the guided instructions to complete the installation, including granting permissions for Avast in privacy as well as full disk access. These are both necessary for the software to properly protect your Mac. This basic installation process takes at most five minutes.
Avast's support is definitely a step down from the rest, particularly for those on the free tier which offers answers only via the knowledge base. If you upgrade to Avast Premium Security for Mac, you gain live chat and email options, but there's still no phone support.
Avast Security for Mac review: Bottom line
While the app itself is actually more stripped-down than when we last reviewed it, Avast Security for Mac feels much better for it. Users are left with just the essentials to protect their Mac and aren't being harassed to upgrade to the paid version.
The superior malware protection puts Avast Security for Mac over the top with performance just below that of the absolute top paid options. This isn't a begrudging recommendation of Avast Security for Mac — there are certainly reasons to consider top-tier paid options likeNorton 360 Standard which offer considerably more features and even better protection — but if you want free malware protection on a Mac, then Avast is the easy choice.
Sours: https://www.tomsguide.com/reviews/avast-free-antivirus-mac
List of available regions
macOS versions 10.13 and later require user approval before loading new, third-party kernel extensions. Avast One, Avast Security, Avast Premium Security, and Avast Omni use kernel extensions for the real-time protection features. To ensure that your Avast product can fully protect your system, you need to manually allow Avast Software extensions.
Allow Avast Software extensions
After installing or updating Avast One, Avast Security, Avast Premium Security, or Avast Omni, you may see the status message This Mac is not fully protected. This is because the Core Shields are disabled due to the Avast Software extensions being blocked by your macOS. Follow the gif or steps below to allow Avast Software extensions: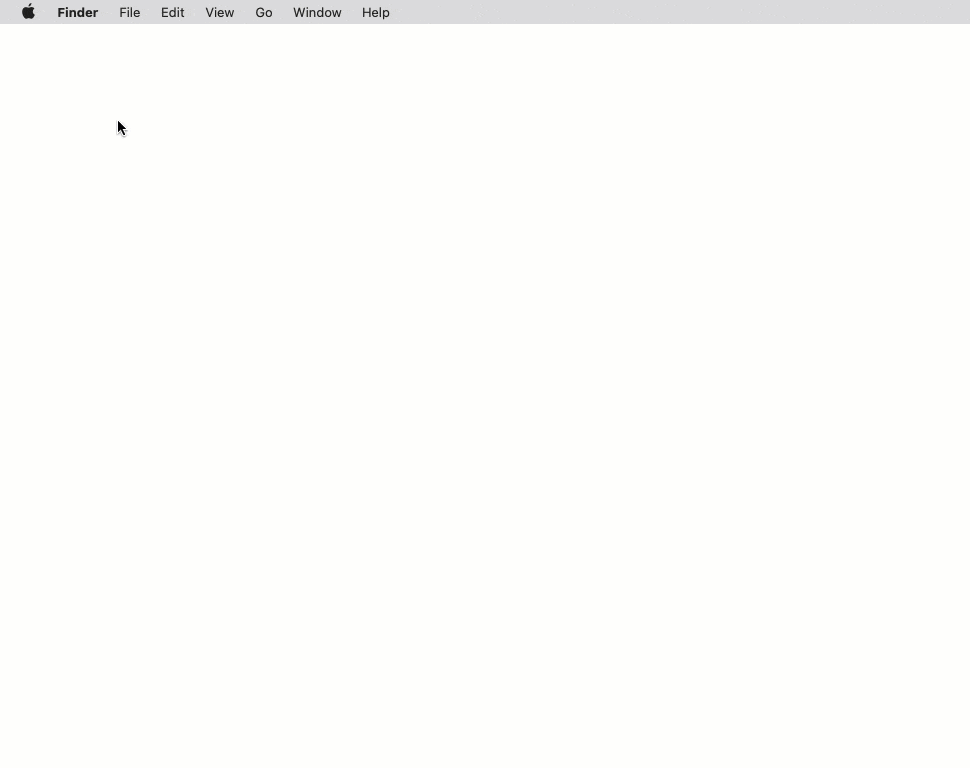 Click the Apple icon in the menu bar and select System Preferences. Then double-click Security & Privacy.
Ensure the General tab is selected.
If your settings are locked, click the lock icon, then enter the password that you use when you start your Mac, and click Unlock.
Click Allow.
Avast Software extensions are now allowed. You can close the Security & Privacy preferences window.
Troubleshooting
If the Allow button does not work, refer to the following video for further instructions on how to allow Avast Software extensions:
Avast One 21.x for Mac
Avast Omni 21.x for Mac
Avast Premium Security 14.x for Mac or later
Avast Security 12.9 for Mac or later
Apple macOS 10.15.x (Catalina)
Apple macOS 10.14.x (Mojave)
Apple macOS 10.13.x (High Sierra)
Sours: https://support.avast.com/en-us/article/Mac-Security-High-Sierra-allow-extensions/
Screenshots
Description
Over 400 million users trust Avast!

Avast Secure Browser is a next generation browser that is designed from the ground up for unparalleled privacy and security with built-in VPN, ad-blocker, and complete data encryption.

Did you know other "private browsers" do not actually make you invisible? For real privacy and security, you need built-in VPN and total data encryption. Avast Secure Browser has all the browsing tools you love plus all the privacy tools you need for secure browsing that's actually private.

Download the best encrypted private browser for iOS today!

BROWSER FEATURES
Automatic Privacy: Avast Secure Browser keeps you hidden from the prying eyes of hackers, trackers, and ISPs. Browse securely with powerful privacy tools such as built-in VPN, ad blocker and full data encryption.

Browse Faster Without Ads: Avast Secure Browser automatically blocks ads and trackers that slow you down.

Powerful Encryption: Your browsing data is protected and private. This is incognito mode that is actually incognito and convenient. That means your bookmarks, IP address and browsing history are all encrypted and kept private and secure.

Built-In VPN: Secure your mobile device and unblock the internet with fast VPN protection.

Custom Browsing Modes To Your Needs: Group tabs by custom browsing modes and privacy rules for an unparalleled browsing experience.

Secure Cross Platform Sync: Sync your encrypted bookmarks and browser history with Avast Secure Browser.
Signing in to your account became faster and easier.
Ratings and Reviews
Privacy policy not to be seen
For a browser that purports to protect one's privacy is rather odd that when you try to see Avast's privacy policy in the app the screen goes blank and then reverts to the home screen. Haven't seen it yet so I'm not using the app.

UPDATE - The developers responded to my review demonstrating what I believe to be good customer care. I went back and found that my pop up blocker was preventing the privacy policy from loading. The blocker was set only for Safari so I don't know why this browser was affected. With the blocker turned off I can see the privacy policy.
Hi Jon, we're sorry you had trouble with the privacy policy. We're not able to reproduce the issue you're experiencing, but we'd like to investigate this further. If you'd like to email us at [email protected] we'll get back to you right away. You can also find our full privacy policy here - https://www.avast.com/privacy-policy. Thank you and we're sorry for the inconvenience!
Memory hog
I've noticed that this app takes up an increasing amount of memory on my phone and iPad. After using it for only a few searches, the memory used jumped from 137mb to over 400mb and increasing. Most of this increase is data storage. What's up with that? And is there a way to fix this? Good app otherwise but the memory issue is a potential deal breaker.
Hi there, thanks for taking the time to let us know how we can improve! Can we get your support ticket ID number? If you don't have one yet, kindly send us another email at [email protected] and we'll get back to you. Thank you!
Most secure browser on the App Store!
This is the most secure browser on the App Store and I highly recommend it I just wish the Anti-Fingerprint feature was added soon. I also have a suggestion for the adblocker, my suggestion is that currently the strict adblock mode blocks 99% of ads but could you add a feature where strict mode blocks 100% of ads for people who have a paid avast subscription because it would make the app a lot better.
Hi Minecfafter, thank you so much for the wonderful feedback, and for letting us know how we can improve! I'll circle back to the team with your suggestion. If there's anything else you'd like to see feel free to let us know any time. Have a great day and thanks for using Avast Secure Browser!
The developer, AVAST Software, indicated that the app's privacy practices may include handling of data as described below. For more information, see the developer's privacy policy.
Data Used to Track You
The following data may be used to track you across apps and websites owned by other companies:
Data Not Linked to You
The following data may be collected but it is not linked to your identity:
Purchases
Contact Info
Identifiers
Usage Data
Diagnostics
Privacy practices may vary, for example, based on the features you use or your age. Learn More
Information
Seller

AVAST Software a.s.

Size

92.3 MB

Category

Utilities

Compatibility

iPhone

Requires iOS 13.0 or later.

iPad

Requires iPadOS 13.0 or later.

iPod touch

Requires iOS 13.0 or later.

Languages

English, Czech, French, German, Hungarian, Italian, Japanese, Portuguese, Spanish, Turkish

Age Rating

17+ Unrestricted Web Access

Copyright

© 1988-2021 Copyright Avast Software s.r.o.

Price

Free

In-App Purchases

Avast Pro 12 Months$19.99
Avast Pro 1 Month$4.99
Avast Pro 1 Month$7.49
Supports
Family Sharing

With Family Sharing set up, up to six family members can use this app.
More By This Developer
You Might Also Like
Sours: https://apps.apple.com/us/app/avast-secure-browser/id1517761023
The Avast Secure Browser
Avast Secure Browser
Avast Secure Browser (formerly Avast! SafeZone) is an Avast Softwareweb browser included to optionally install in the Avast Antivirus installer since 2016, but it is also available on its website. It is based on the open source Chromium project. It is available for Microsoft Windows, macOS, iOS, and Android.
Avast Online Security is an extension for Google Chrome, Microsoft Edge, Mozilla Firefox and Opera browsers that has some similar features to Avast Secure Browser.
Events[edit]
2016[edit]
24 March 2016 – Avast Safezone Browser was launched[citation needed]
2018[edit]
6 April 2018 – Avast Secure Browser was launched[citation needed]
History[edit]
Initially, Avast Secure Browser was bundled with paid versions of Avast Antivirus. In March 2016, Avast started bundling it with the free version as well.[3] Avast Secure Browser was originally called "SafeZone" before being revamped and rebranded as "Avast Secure Browser" in early 2018.[4]
Before the revamp and rename, SafeZone's design was similar to that of the Opera browser.[5] SafeZone turned on automatically when the user visited financial or shopping sites to conduct online transactions.[6]
In December 2015, Tavis Ormandy identified a security vulnerability that could allow hackers to insert malicious JavaScript code into the browsers of Avast SafeZone Browser users. Avast quickly deployed a temporary fix and repaired the vulnerability a few days later.[7][8][9]
Features[edit]
Video Downloader: A plug-in that offers to download videos being watched by the user on selected websites. It allows the user to choose video quality and, in some cases, to download the soundtrack of the video as an audio file.
Anti-tracking and anti-fingerprinting: The software prevents the collection of information about the user's computer or browsing history that could be used to build a profile of the user.
All of the software's features are controlled from a central user interface called the "Security & Privacy Center."
- Security against all types of malware and unauthorized automatic downloads, it also analyzes the extensions that can be downloaded through the Chrome Web Store.
- Protection to browse and buy safely in online transactions.
- VPN to change virtual location and evade sites blocked by countries or regions, in addition to changing the IP address when you activate it.
- Automatic blocking of advertisements and unsafe or malicious cookies, it also analyzes the URLs before entering the web page and classifies them by color.
- Website reputation marker with blocking filters for low reputation sites. It offers different types of DNS connection and several different types of search engines, and forces websites to use an HTTPS connection when possible.
- Protection against identity theft and websites.
- Protection against tracking to prevent some companies or hackers from creating a profile of you with your data on the Internet.
- Strong password manager.
- Downloader of images and videos from websites, optional automatic encryptor and integrated QR reader.
- It offers the ability to create more browsing modes apart from Safe Mode and Safe & Private Mode with different options.
- Options to block access to the browser with password, pattern, fingerprint and facial recognition with the ability to block screenshots of the browsing history or within the browser.
See also[edit]
References[edit]
External links[edit]
Sours: https://en.wikipedia.org/wiki/Avast_Secure_Browser
Safari avast for
.
Avast Premier Antivirus Review and Real Life Testing of Phishing URLs. DON'T BUY before WATCHING.
.
Now discussing:
.
646
647
648
649
650