Two Block Haircut Ideas + Advice To Style KPOP Hairstyle
There is a saying that hair makes the man, which is why many guys are interested in the two block haircut. This is one of the KPOP hairstyles that have caught the eyes of guys all over the world. It has already made the hearts of many girls flutter. This haircut is relatively easy to maintain, is easy on the eyes, and doesn't require someone to be a Korean star to wear it effectively! There are a few key points about this haircut that everyone should keep in mind.
What Is a Two Block Haircut
This haircut bears some similarities to the undercut, which has been popular recently; however, it also features a few notable differences. First, the hair at the sides and lower back are trimmed short. Some may prefer to have this section of their head shaved completely. In contrast, the hair on top is left long.
Some men may want to wear their hair straight while others may want to get the top of their head permed. This creates the appearance of soft waves. There is a lot of flexibility with this haircut, contributing to the rapid spread of its popularity all over the world! Some guys even want to dye their hair brown to channel their inner KPOP hairstyles! There are numerous examples of KPOP stars sporting this haircut. Some of the biggest names include T.O.P from Big Bang and Korean star Lee Jong Suk!
How To Style a Two Block Hairstyle
While the two block haircut may look like it requires a lot of styling, it is actually easy to maintain! First, guys should try to keep the sides and back short using a trimmer. Next, after taking a shower, simply blow-dry the hair. Then, use a small bit of wax to mold the hair into the desired look.
Because this hairstyle can be worn at multiple lengths, people do not have to often visit the salon unless they are trying to keep the top of the head short. It is okay to let the hair grow out a little bit more and work with it at medium or longer lengths. This is a fun hairstyle that will work well for people of all ages.
How To Wear It
There are multiple ways to wear a two block haircut, including short, medium, or long. Those who are looking for the pretty boy look should consider keeping their hair at a medium length. Then, think about complimenting this length with an ashy color to bring out the best.
Some guys who like to wear it short try to flip the hair up on the sides. This draws attention to the undercut on the sides and back. Finally, some individuals may want to wear their hair long and let it dangle over the eyes and ears. There are numerous options for wearing this hairstyle.
The Photo Gallery Of Two Block Haircut
Dyed Two Block
K-Pop stars fearlessly experiment with dying their two block haircuts. A pop of bold color helps express themselves as well as stay up-to-date with trends. Those who want to remain discreet with their appearance, colors such as silver, bronze, blond, and crimson will blend in with a crowd. In contrast, colors such as pink, orange, purple, and blue will launch someone out of their comfort zone. Another unique way to create a natural yet different look is to combine the crown and underside into two complimentary colors.
Messy
Messy is arguably the most casual style for a two block haircut. The wearer can add crimps, waves, or brushing and blow-drying the hair in different directions. The bangs are usually side-swept towards one side, the front, or mixing short and longer strands to look layered. Using a texturing product will give the illusion that the messiness is well-groomed and stylized. This look is ultimately saying "the messier, the better," so it won't work well with business affairs or special occasions.
Layered
With a two block haircut, the crown of the hair grows out longer while the sides and back are shaved or trimmed. The hardest part of wearing this cut is styling the crown. A layered look should balance the thickness of the crown's hair. Brushing it evenly around the head as well as the different lengths of hair from short to long is the easiest way to style layers or add layers where there are none. How it is styled depends on where the hair parts and working with a blow-dryer and brushes to wrestle the hair out of submission.
Straight
One of the go-to styles for a two block cut is bangs. However, bangs work best with long and oval face shapes, and can easily look like a bowl cut. The crown of the hair is commonly brushed evenly around the head and topped off with a light serum or wax for a shiny finish. While this style exudes a suave appearance, there is little room for experimentation except with the bangs' length.
Two Block with Fringe
The texture is the name of the game for a two block haircut with fringe. This style aims to create volume typically alongside one side of the hair more than the other, or even straight down the middle towards the forehead. Brushing and scrunching the hair when it's wet and then setting it with a pomade or spray will create an asymmetrical definition. Using a curling iron and flat iron with hair wax or spray can also add an extra shape instead of letting the hair fall flat.
Short Two Block
Short hair is the simplest to style because the hair will naturally fall into place with practically zero maintenance required. Where a different elaborate style often obscures one's best features, a short two block haircut draws attention towards the face. Though this style doesn't offer definition or volume, it can be sorted into bangs, slicked to the back and the side with a serum similar to a pompadour, or brushed with a side part.
Wavy
Similar to creating a messy look, the wearer can choose to go all-out with subtle or strong waves. To create waves, it's best to start with washing and de-tangling the hair. A curling foam is then used as a base product and massaged all around the hair, and then dried out with a hand-held blow-dryer and curling attachments to achieve the right amount of edginess.
Two Block Haircut with Middle Part
For men with straight hair, parting from the middle can add just enough dimension while avoiding an overly messy or wavy style. Parting aims to make the "fall" of the hair look natural and slightly curled around the face. This style is easy to do with a curling brush and hairdryer, where the wearer can choose how off-center or symmetrical their bangs will look. A barber can also set a two block cut with a partial perm, which would keep the middle part permanent.
Sours: https://menshairstyletips.com/two-block-haircut/
30 Fabulous Korean Hairstyles for Men – K-pop is Already Here
Heavily influenced by the KPOP (Korean Pop) culture, Korean hairstyles are at the cutting edge of fashion. Stylized waves and boyish, metrosexual haircuts in a range of colors can be altered to suit all face and body types. Let's see what's hot right now:
# 1 Perfect Peach Color with Dark Roots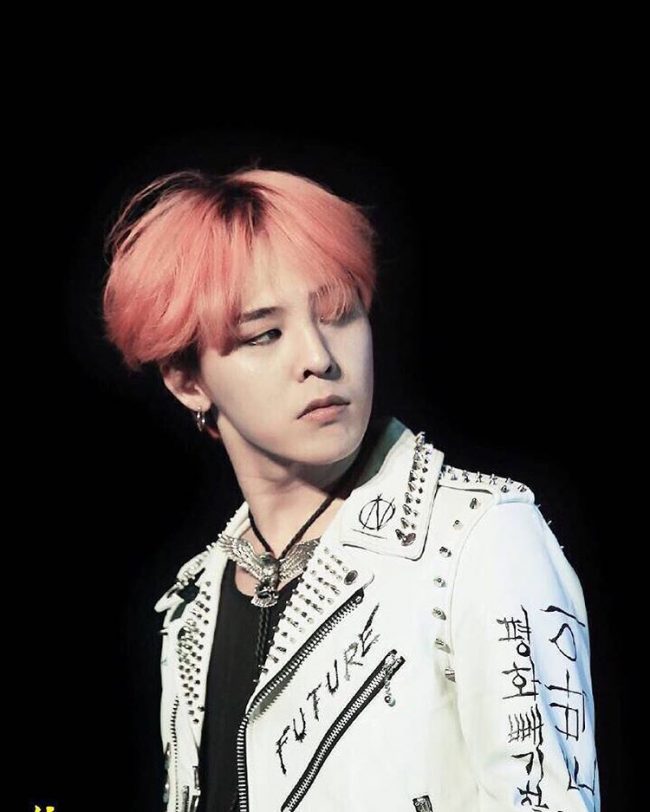 An exciting look has been created by adding a light reddish peach color to a short, bowl cut hairdo, which curls inward and has lots of volume in it.
# 2 Silky Metrosexual Hair with Texture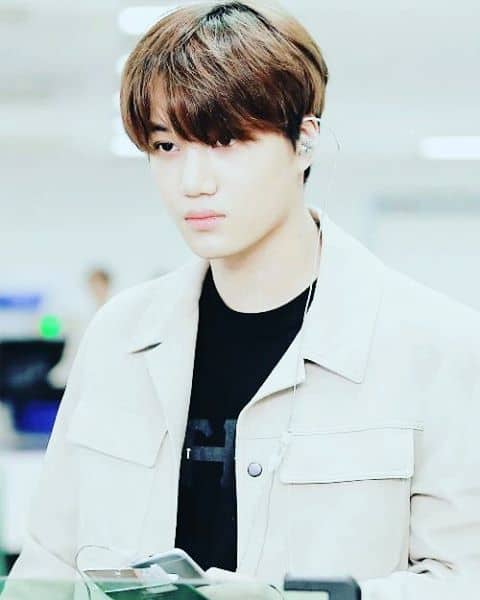 In this picture, we see a K-Pop inspired hairstyle for men. The chocolate colored hair has been cut into a rounded shape with a fringe that brushes the eyebrows.
# 3 Deep Brown Hair and Mahogany Highlights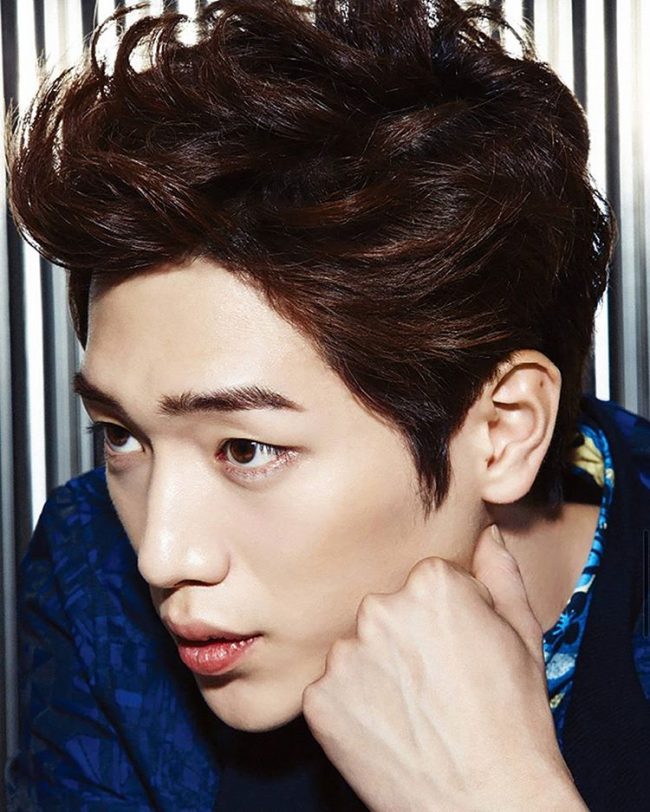 This hairstyle is made eye-catching by the texture that has been created by twisting small sections of hair and the addition of reddish-brown streaks of color.
# 4 Loads of Attitude with this Spiky Style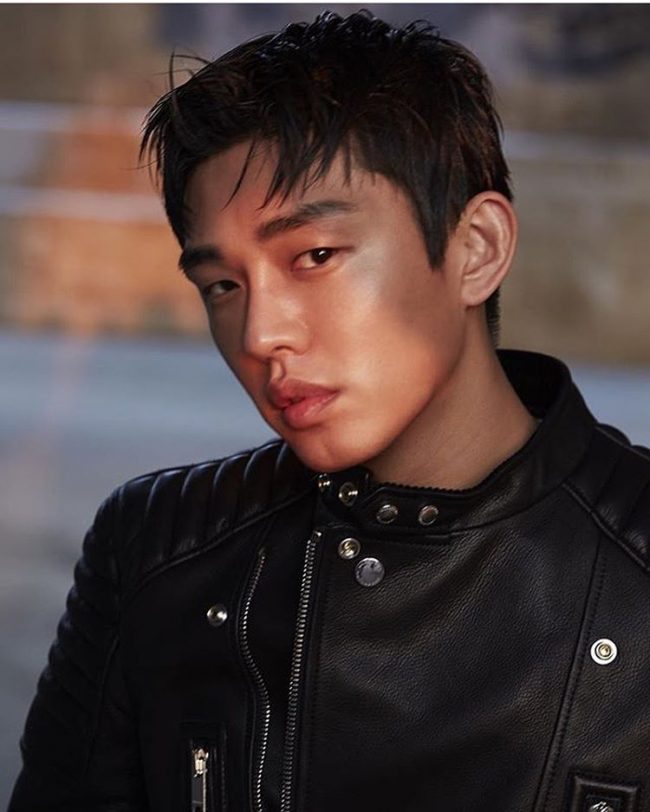 The shiny coal black hair seen here has been softened by the addition of reddish splashes of color and the spiky style is masculine and trendy.
# 5 Raven Black Hair with Undercut Detail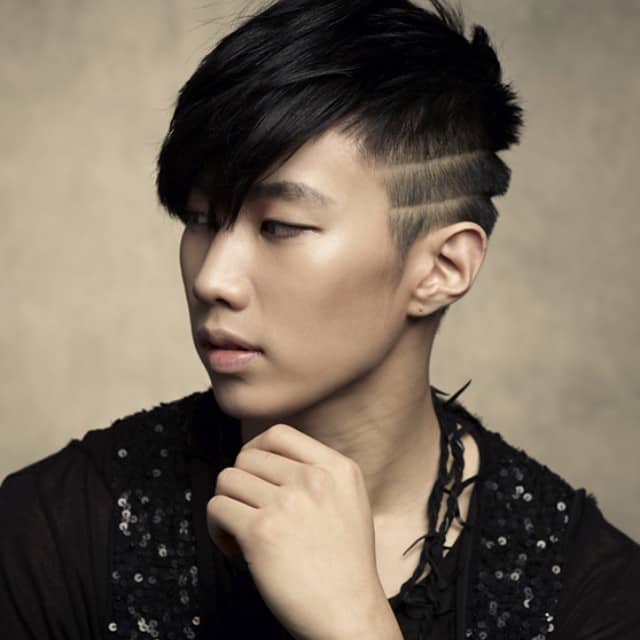 In this style, the hair on top and along the right-hand side of the head has been grown to a medium length while the one side has been razor cut to create distinct "steps" in the hair.
# 6 Dark and Shiny Hair in Professional Style
The short fringe and sides of this hairstyle allow it to frame the face. The hair has been teased in sections and at the back to create volume.
# 7 Dramatic Pale Blonde Hair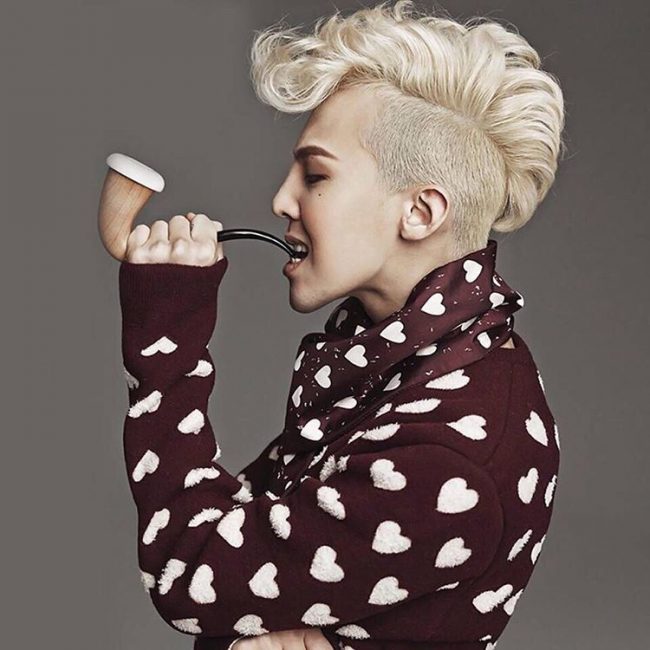 In this picture, we can see that the ultra-light blonde hair has been razor cut on one side while the rest of the hair has been styled into bouncy looking curls.
# 8 Rich Brown Hair with Incredible Shine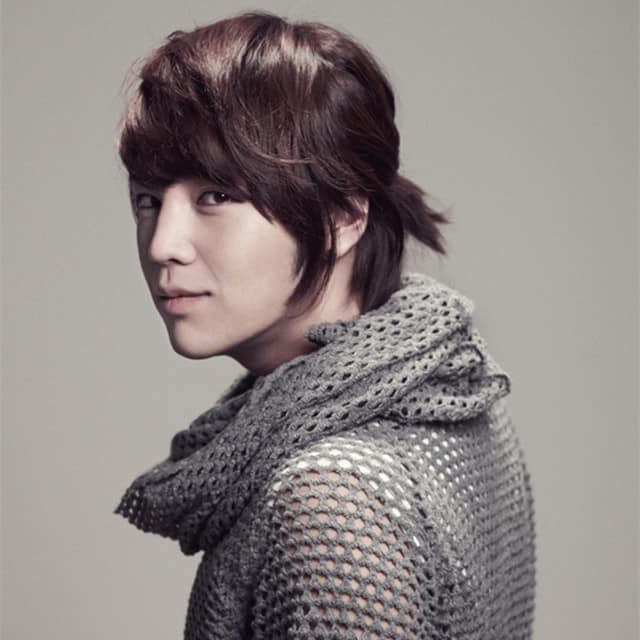 A laid back, but trendy look has been created here by trimming the medium length hair into different layers and styling to create waves that frame the face.
# 9 Deep Brown Hair in Sleek Bowl Cut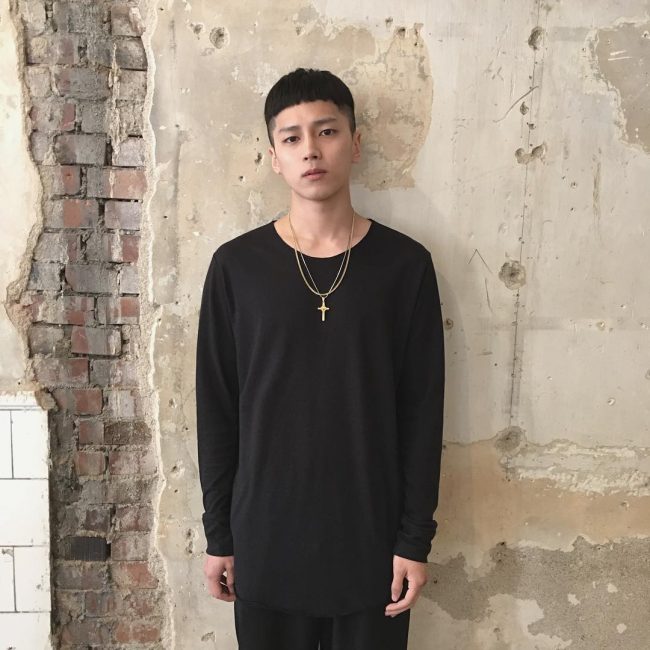 This man has chosen a short undercut along the sides while keeping the smooth hair on top longer, in a mushroom cut style.
# 10 Natural Black Hair with Bold Lift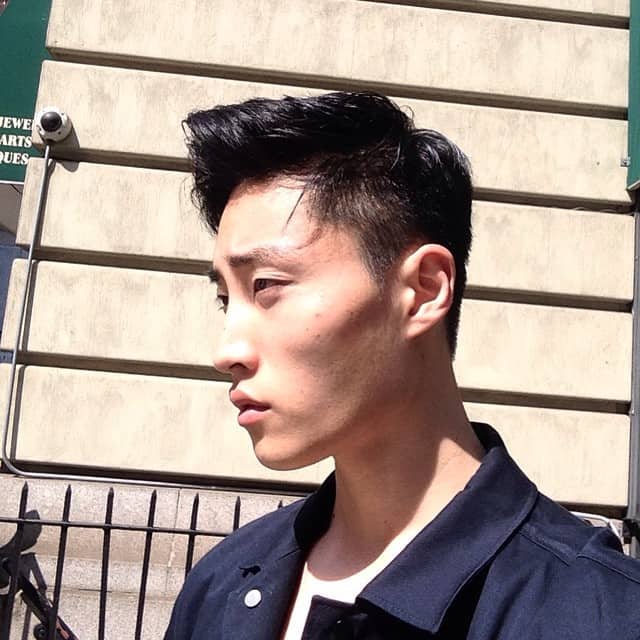 The smooth dark hair has been clipped short on just one side while all the remaining hair is at a medium-short length and blow waved up at the parting.
# 11 Dark Undercut with Platinum Blonde
In this picture we see a bowl cut with dark brown sides and white-blonde color on top. The lighter hair has been molded into waves to create volume.
# 12 Chocolate Colored Layered Bob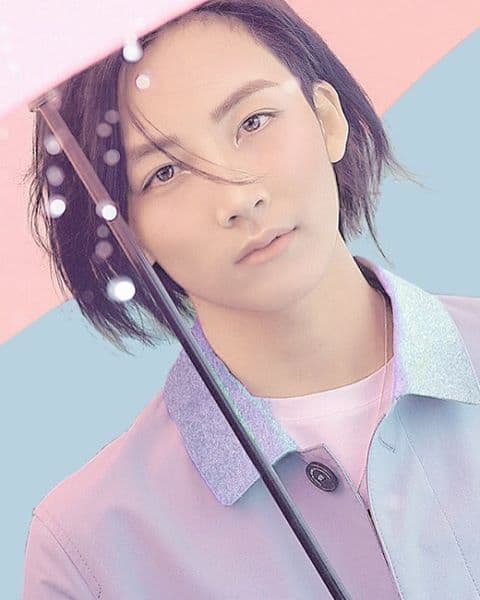 The deep brown hair has been cut into a multi-layered bob and looks soft and natural with flyaway strands.
# 13 Ash Brown Bowl Cut with a Difference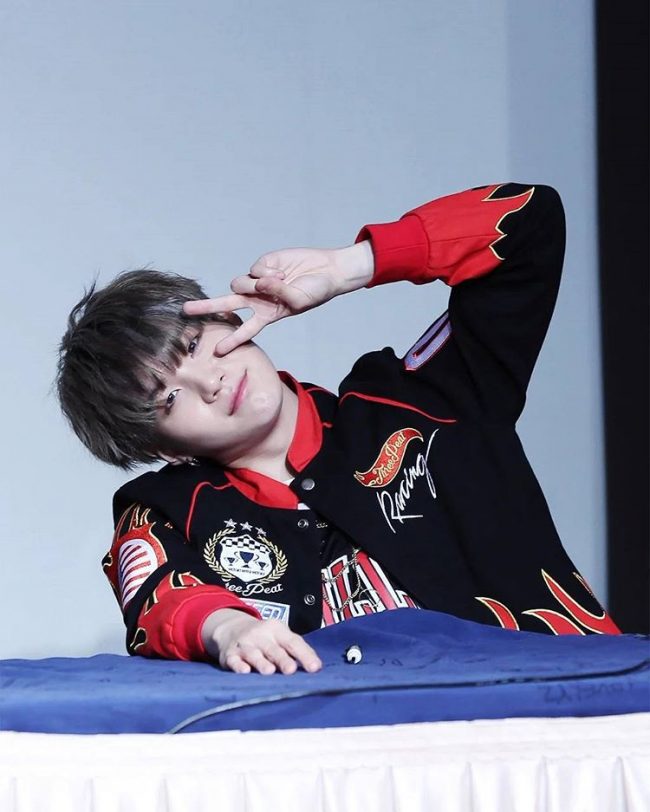 This light colored bowl cut has been given extra body by using scissor cutting along the edges and tousling the hair along the back and sides.
# 14 Jet Black Crew Cut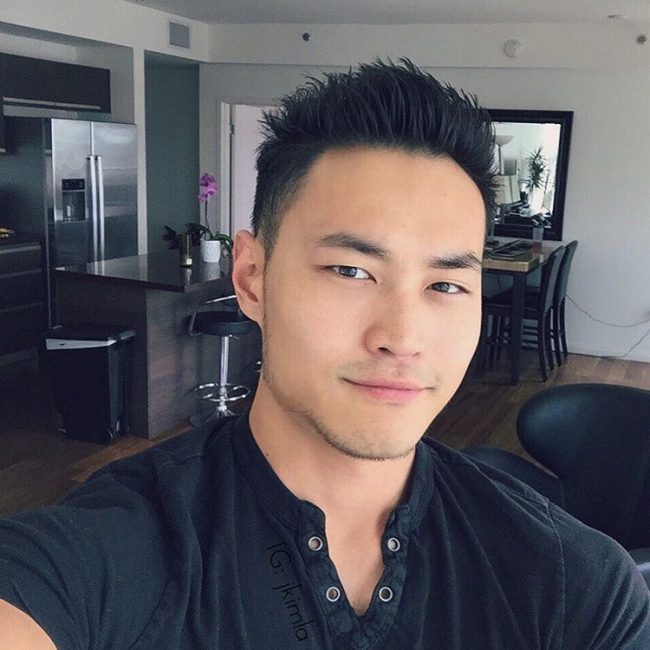 The hair in this picture has been clipped into a boyish crew cut, with razor cut sides and styled straight up along the top.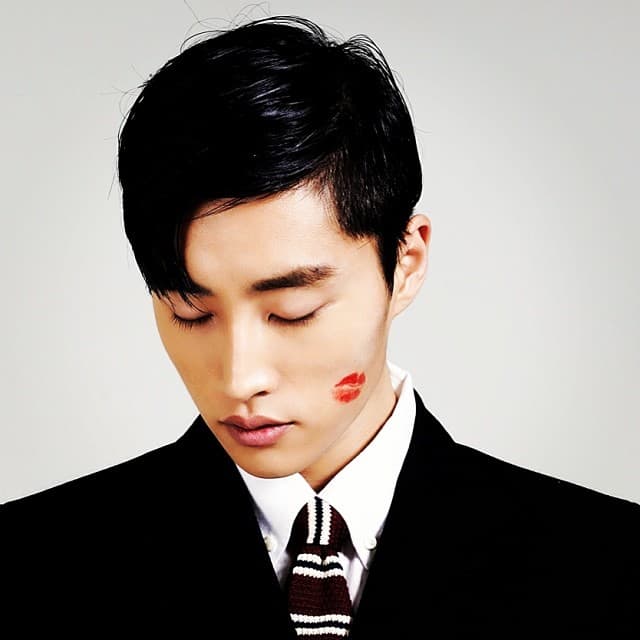 In this style, the eyebrow length fringe has been brushed to fall on one side, while the dark hair on the sides has been clipped short with a step detail.
# 16 Short Crew Cut with Spiky Edges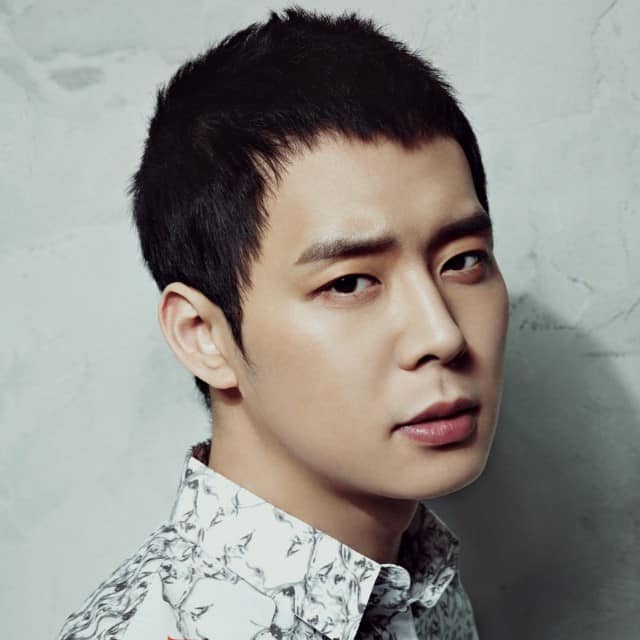 The hair seen here has been cut to a uniform short length, but the fringe and sides have been scissor cut to add texture and spikiness to the style.
# 17 Stylish Ash-Blonde Hair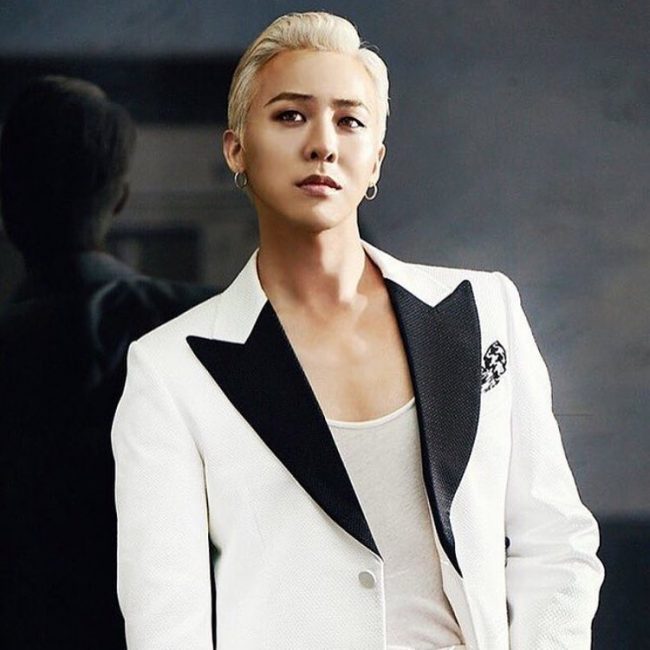 A trendy look has been created by using an off-center and combing the white-blonde hair straight back, with a wave to add height.
# 18 Dark Wavy Style with Undercut Detail
In this picture we see that the deep brown hair has been razor cut along the sides and the top hair has been styled up and to the side in a wavy fashion.
# 19 Trendy Pompadour Cut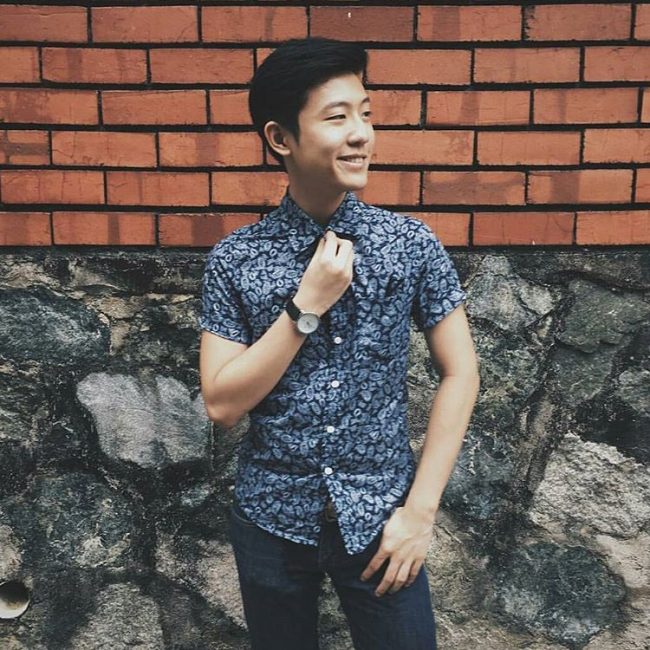 Here the sable colored hair is swept up from the face and worn high over the top and sides of the head. This is a polished style that looks neat and professional.
# 20 Soft and Natural Look With Upswept Fringe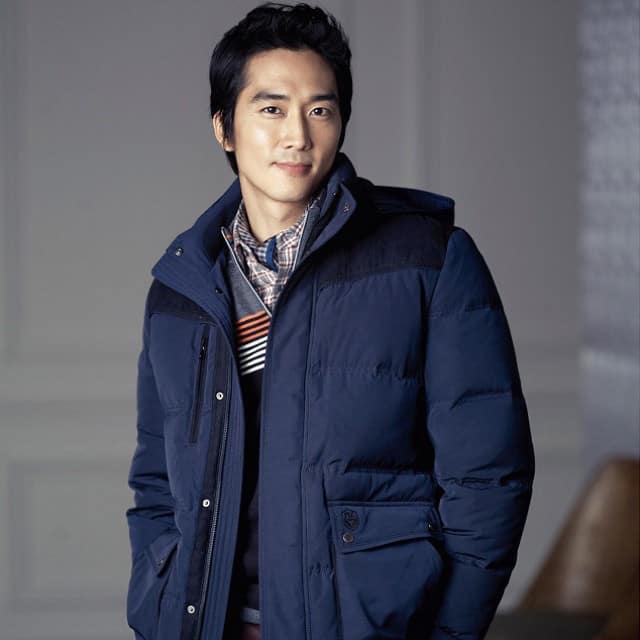 This man's short black hair has been combed back neatly with the fridge swept up to create height and give the style body.
# 21 Textured Chocolate Brown Waves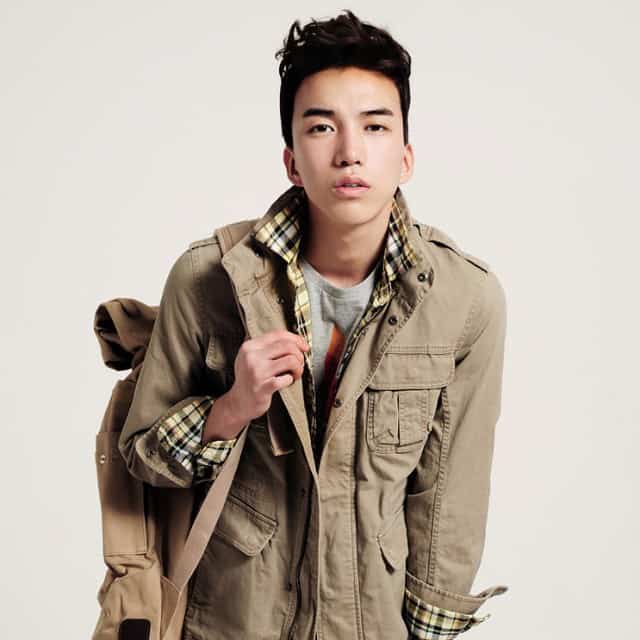 The sides have been clipped short and the creamy looking brown hair on the top of the head has been sectioned and ironed into waves, which adds height and drama to the style.
# 22 Dark Messy Look with Center Parting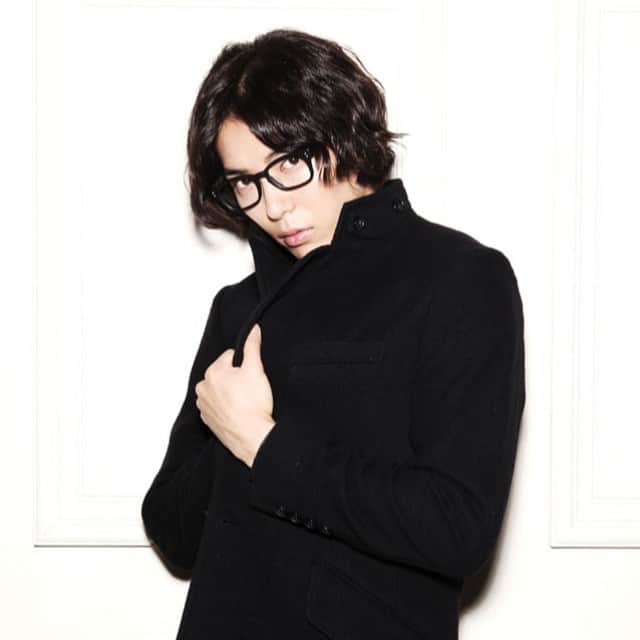 In this picture the deep brown hair has been layered into different lengths, just touching the bottom of the ears. It has been parted down the middle and curled slightly to create a messy laid back look.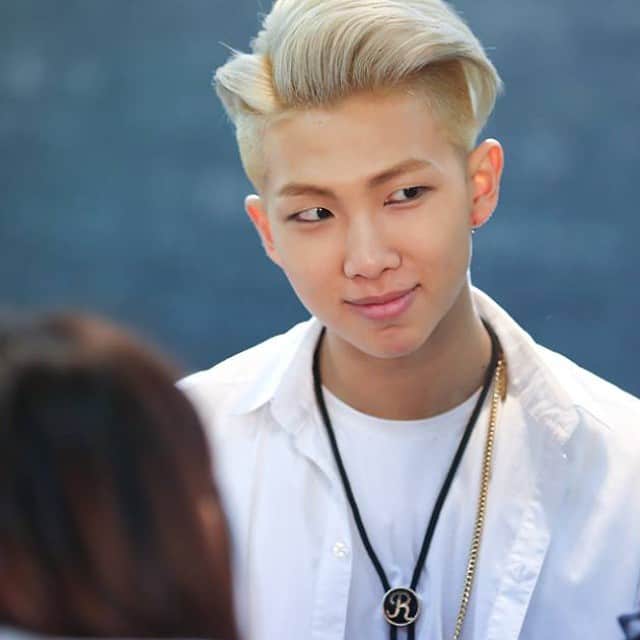 Here the hair along the sides has been shaved into an undercut. The pale blonde hair on top has been straightened then lifted and swept over to the sides in distinct sections.
# 24 Sleeked Back Russet Colored Style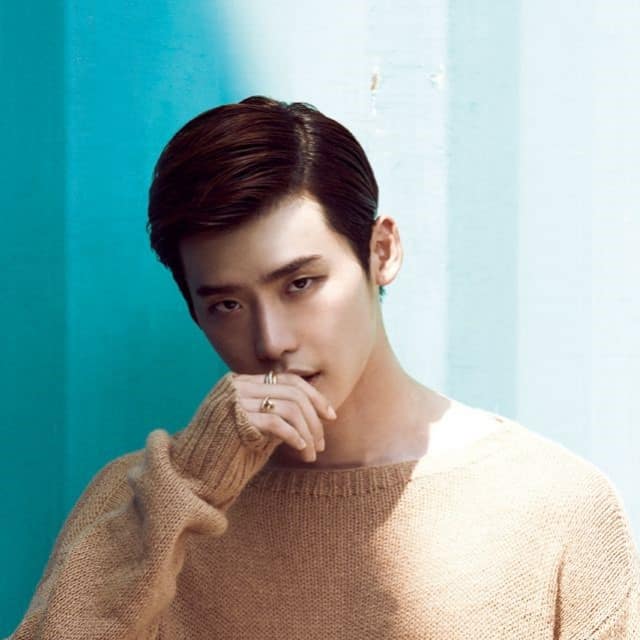 Here the shiny reddish-brown hair has been separated by a side parting and then smoothed back, with a slight lift above the forehead.
# 25 Sexy Tousled, Golden Brown Hair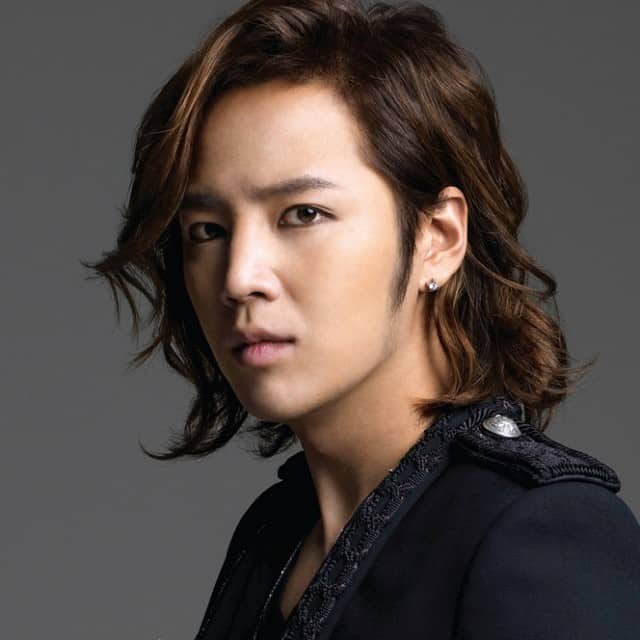 The medium length hair has been ironed into sections of soft ringlets with a messy side parting.
Volume has been added to the dark walnut colored hair by twisting portions of the hair to create a wavy texture and the fringe is styled to fall to the side, just touching the brow.
# 27 Full and Textured Auburn Colored Hair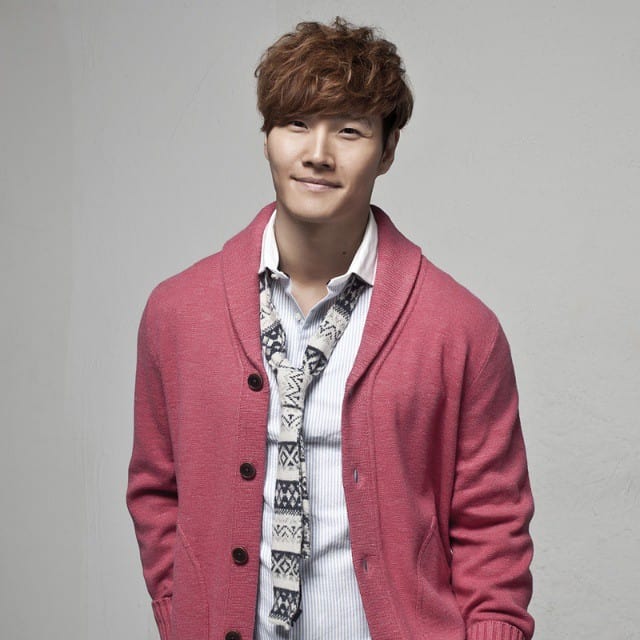 The richly colored top hair here is thick and given extra volume by the addition of sections of curls. The sides are kept flat and to the side which adds to the height of the hairstyle.
# 28 Textured Deep Brown Hair with Height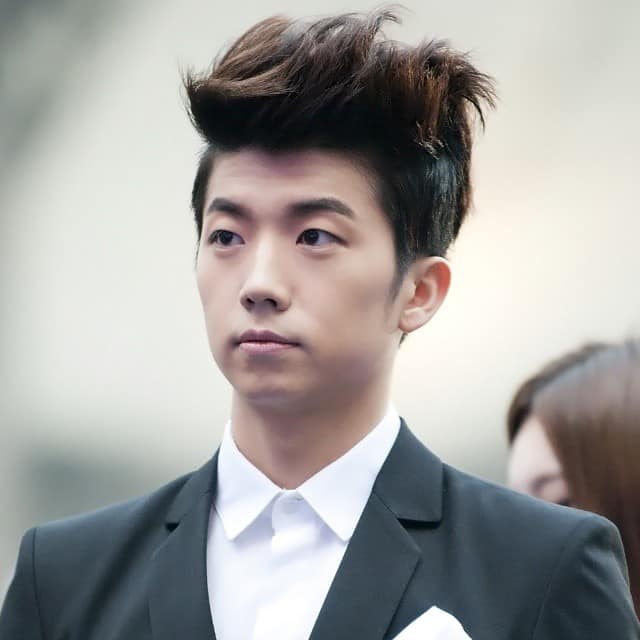 In this style, the sides are short while the sorrel colored hair on top has been combed straight up, with some sections curled.
# 29 Messy Bleach Blonde Hair with Blue Wash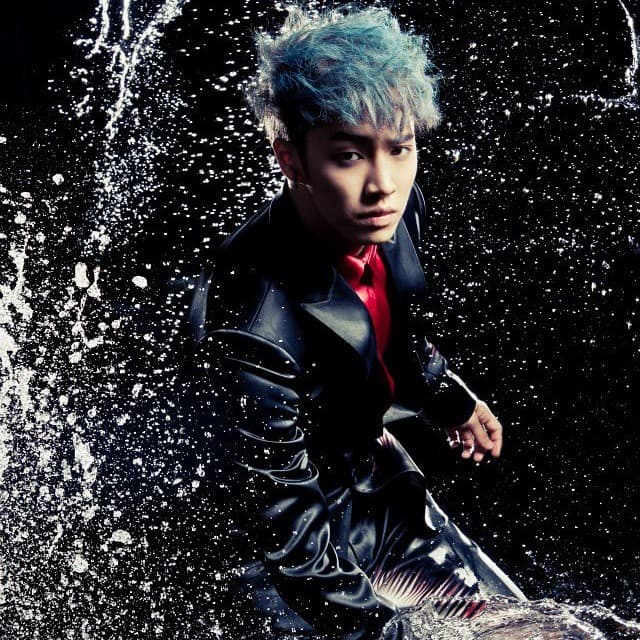 A blue dye has been added over the white-blonde color and the medium-short hair has been teased into a tousled "bed-head" style.
# 30 Face Framing Scissor Cut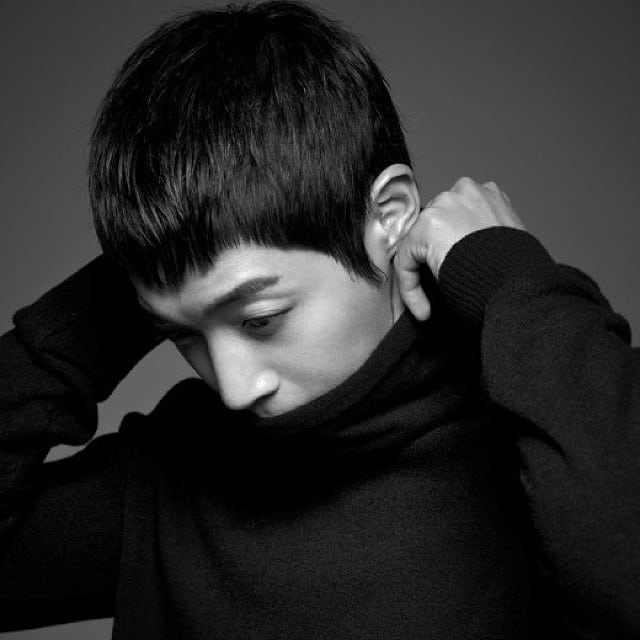 This dark, sleek hair has been trimmed short and a scissor cut has been used along the edges to create curved face framing lines.
There are so many different Korean hairstyles – from eccentric cuts in bold colors to professional styles in natural colors and everything in between.
The enviable trends that we see right now are the waves (created with a straight iron) and the soft slicked back look. Guys who want look fashionable right now should definitely be looking to these hairstyles for inspiration!
[easy-social-share]
Sours: https://machohairstyles.com/best-korean-hairstyles-men/
23 Best K-Pop Hairstyles for Men in 2021
Who knew, seven decades later, after the end of the Korean War, South Korea, and specifically Seoul, would be known as a trendsetter in the world of beauty? Undoubtedly, no one could have imagined that, but that is the reality currently. Korean skincare, cosmetics, and hairstyles are found all over the world, and they are gaining a lot of acceptance in the western world.
Heavily impacted by the Korean Pop culture, there are new and stylish K-pop hairstyles that are so cool and modern. So, if you are here because you want to transform your looks by rocking Korean hairstyles, sit down, relax, and check out these fresh and contemporary K-pop hairstyle trends for guys.
1. Top Knot Paired With Shaved Sides
When it comes to Korean men's hairstyles, man buns aren't trendy. However, they have been replaced by a small top knot, and it seems this style fits Korean men perfectly. To create a sharp contrast and complete the look, the sides are shaved, and the long hair on top is slicked backward and styled into a small top knot. If you wish, you can also rock a loose and side-swept look for a fresh and asymmetrical style.
2. Deep Brown Locks with Mahogany Highlights
If you need an attention-grabbing k-pop hairstyle that is also office-appropriate, this is the best haircut to choose. To create this look, twist small sections of the manes and then add aurum-brown stripes of hue. You will get a complete look, full of texture and depth.
3. Extended, Side-Parted Look With White Blonde
Calling this Korean hairstyle just a mere k-pop hairstyle will be an understatement. This haircut shouts wisdom and style. When you rock this look, everyone will respect and adore you.
This retro k-pop haircut features long side-parted locks that are made vibrant and lively with white-blonde color. It is an excellent haircut ideal for almost all skin tones, highlighting olive and tan skin tones excellently and contrasting perfectly with dark skin tones.
4. A Dramatic Mini Mohawk with Platinum Blonde
Who said that a Korean guys could not rock a Mohawk style? If you have lived all your years knowing that, this hairstyle will prove you wrong. This mini Mohawk with platinum blonde is fresh and modern, and one can rock it in a myriad of ways.
To rock this look, you would want to grow out your locks to a long length and then shave the hair on the sides, leaving a long strip of hair running from the front to the nape of the neck. Sweep the locks in front to fall on the forehead for a more dramatic and edgy look. However, if you need something softer, leave the hair flat and tousled. Complete your look by coloring it in platinum blonde.
5. Short and Spiky
This k-pop hairstyle has endured the test of time to become one of the most sported hairstyles by Korean men. With short and spiked hair, this classic hairstyle for Korean men is here to stay. You would want to use hold pomade to enhance the texture of your hair if you have styled straight spikes. However, if you opt for a swept-back style, you would just need to apply minimal hair styling products to achieve a sleeker and more polished formal look.
6. Tousled White Blonde
This is another updated version of the two-block hairstyle. To rock this look, you would want to tousle the hair on the top. Rather than creating straight fringe and layers that cover the temples, the hair on top is given a messy texture and slightly parted in front to give a chic and stylish Korean look. This haircut is quite popular among K-pop idols. So, if you are a fan, this is an ideal haircut to rock.
7. Toc Paired With Pomp Bangs
If you don't like it when your medium length hair interferes with your sight, then this is the right haircut to tame those tresses, especially on those greasy hair days. To achieve that, pull the bangs backward and style them into a quiff style and then create a mini top knot with the hair on top.
8. Two-Block Hairstyle Paired With an Extended Fringe
This is, without a doubt, the trendiest k-pop hairstyle trend right now. The hairstyle can be rocked in different styles depending on the occasion that you are attending. Basically, the two-block haircut is a modern take of the undercut. In this hairstyle, the hair is trimmed at the lower back, and the sides are shaved. The manes on top are kept long. What differentiates this two-block k-pop haircut from the other variations is the addition of choppy layers in the front and fringe covering the entire forehead and eyes partially.
9. An Undercut Matched With Long Purple Spikes
This is not the type of haircut you would want to style at home. For a great and killer look, get it from your barber. To rock this look, you would want to grow out your hair to mid-length and then create an undercut, but don't shave the hair to the skin. The long and spiked hair on the top should then be shaded purple. To make the look more pop-appropriate slightly sweep the hair in front forward.
Pairing long and shaded spikes with an undercut makes them stand out, specifically because there is no sharp graduation between the short black hair on the sides and back and the long purple hair on top. Undoubtedly, it is a cool, masculine k-pop style.
10. Long Half-Up, Half-Down K-Pop Haircut
This k-pop hairstyle features perfectly laid back medium length hair. A section of locks on top are tied up to create a half ponytail, while the rest of the locks below the ponytail are kept untamed, reaching the shoulders. It is a ridiculously effortless hairstyle to create and also to manage. Ideal for men who don't have much time to spend on hair styling and maintaining their hair.
11. Modern Rounded Haircut with Lots of Texture
This rounded k-pop hairstyle featuring a front fringe that covers the entire forehead and the eyes slightly is on-trend right now. Besides, the haircut incorporates a lot of layers at the top that enhances the volume and lift of the entire hairstyle. This gives the haircut depth and definition and makes the dark hair more conspicuous. Appropriate for both office and casual settings, this is a must-try k-pop haircut this year.
12. Blorange Side-Parted K-Pop Look
There is no doubt that the k-pop culture has had an immense influence on the Korean hairstyles. This k-pop-inspired look features side-parted mid-length hair shaded in bright blorange. Bear in mind that shaded hairstyles are very common among the k-pop stars, and when you rock this look, you will undoubtedly stand out as one. And to make the statement, make sure to choose one of the on-trend hues of the moment, which is blorange.
13. Trimmed Sides Paired With Slicked Back Lengths
When it comes to style and sophistication, this k-pop hairstyle gives it all. The styling of this haircut offers a great contrast between the closely trimmed sides and back and the extended combed back locks on top. If you wish, you can make your style unique by coloring it in blue or any other vibrant shade. If you have a tattoo on the neck or close to the sideburns, this will be a charming detail to pair with this hairstyle and give it a standout twist.
14. Two-Bock Haircut Paired With White Blonde Spikes
This haircut is a real definition of pop culture. It is yet another variation of two-block haircuts that exudes edginess and rebelliousness. To make the haircut a little bit messy, add choppy layers on the top to enhance its texture and then create some spikes. The white-blonde hue, matched with the black trimmed manes on the sides, adds to the rugged and modern touch of this haircut.
15. Pastel Rounded K-Pop Haircut and Dark Undertones
This is a typical k-pop hairstyle for Korean guys. Most Korean hairstyles are rounded thanks to their round-shaped faces. However, that doesn't mean you cannot look unique. Though this haircut is rounded, the multiple colors of icy blue complemented with black undertone makes this haircut stand out from the rest. The icy blue accentuates the top layers to give you a personalized look.
16. Mid-Length Layered K-Pop Haircut
Looking for a k-pop hairstyle with a lot of definition and depth? Well, you should opt for this medium-length haircut. The depth and definition in this hairstyle is attributed to the immense layering through the hair on top. The bangs are maintained long, covering the entire forehead and skimming the eyebrows. However, for a perfect face-framing, the tips of the bangs are trimmed. If your hair is thick, the layers will come in handy to reduce its weight. However, for guys with thin locks, opt for minimal layers, as a lot of layers will weigh down your hair and make it look inappropriately cut.
17. Faux Hawk K-Pop Style with Shaved Sides
If you are looking for something more than a k-pop hairstyle, then opt for a faux hawk look that is sophisticated, but cool and fresh. The hair on the sides has been trimmed short, leaving a long strip of hair running from the nape of the neck to the front. However, the hair on the front is considerably longer compared to that on the back. This k-pop hairstyle is not office appropriate, so you will rock it in casual events only. Nevertheless, it is an attention-grabbing look that will guarantee you several head-turns.
18. Extended Asymmetrical Tresses Paired With Shaved Sides
When it comes to hairstyling, everything is possible, and you can play with your hair to rock any style you wish to. This k-pop hairstyle is an excellent example. The haircut features extended, asymmetrical tresses swept to cover one side of the forehead and eye. The long locks are given significant movement and texture. To complete this look, apply a little hair pomade on the long hair and scrunch it, teasing the strands to enhance the texture and add some messiness.
19. Two-Bock K-Pop Hairstyle with Long Back and Front
There is one unique aspect when it comes to two-block Korean k-pop hairstyles; versatility. This allows men to rock this hairstyle in a myriad of ways. For instance, this modern variation of two-block haircut features shaved sides and long back and front. As opposed to the other typical hairstyles where the top hair is kept long, this haircut takes a different route and keeps the hair at the back and front longer compared to that on the front. This is an ideal hairstyle for guys with thick hair since it eliminates a lot of weight.
20. Two-Block Haircut Matched With a V-Shaped Fringe
This is yet another stylish and modern take of the typical two-block k-pop hairstyle. This is basically a short haircut but with an addition of a v-shaped fringe, which is essentially the main aspect of this haircut. The angular edge added by this v-shaped cut is on-trend. However, you will need to trim it regularly to maintain the fresh look of this haircut.
21. Fresh Asymmetrical Two-Shaded Haircut
When it comes to k-pop hairstyles, the addition of colors plays an essential role. Besides, Korean guys aren't afraid of experimenting with even brightest colors such as white or blue. And if you can be a little bit more courageous and pair two bright colors, then this sleek asymmetrical two-toned cut will be all yours. To rock this look, cut the hair on one side to short lengths and shade it platinum blonde. Leave long locks on one side and shade them in chocolate and side-sweep them to one side, reaching the ear. This is a killer look that will get you noticed whenever you go. A great look for k-pop idols!
22. Two Block Haircut with Wavy Hair
If you have wavy hair and you are wondering about the right k-pop hairstyle to rock this year, this two-block k-pop haircut got you covered. This hairstyle is ridiculously versatile and suits most hair textures and lengths. To rock this look, tell your barber to leave long hair on top and taper the hair on the nape of the neck to reveal the natural waves excellently. Besides being easy to style, the haircut doesn't need a lot of maintenance.
23. Asymmetrical Bangs Paired With Deep Lines
This is hairstyling taken to another level. This k-pop hairstyle is all about innovation. After all, that is what Korean hairstyles are widely known for. This asymmetric hairstyle features extended side-swept bangs and stylishly cut deep lines on the shaved side. The long bangs are styled to cover the forehead in the middle, reaching the eyebrows.
Knowing these k-pop hairstyles is essential since you will be able to choose the appropriate one for your hair length and texture. We hope you have found one or more to rock this year and embrace the k-pop culture, which is a global trend right now.
Sours: https://nextluxury.com/mens-style-and-fashion/best-k-pop-hairstyles-for-men/
Like the majority of Korean trends, the two block haircut has instantly become iconic. Thanks to its popularity, it has set off plenty of different variations, which makes this hairstyle grossly versatile. It's tailored to fit any ambiance and personal style, ranging from sleek and formal to messy and casual. So, if you have booked an appointment with your barber for the nearest future, it's high time to choose the two block cut you're going to ask for. Browse our photo gallery for the trendiest inspiring ideas.
What Is The Two Block?
A two block haircut showcases the trimmed or shaved back and sides of the head while leaving the top long and styled as desired. Originally developed in Korea and has become a household name in fashion, this Korean haircut is similar to undercut where the back and sides of the head are cut very short.
It has been very famous in KPop male hairstyles and if you are thinking if you should get one, the answer would be yes! With its stylish and comfortable cut, it would be hard to refuse, especially when you are a person of fashion and comfort.
There are so many ways to style the two block mens 2021 haircuts. Check out what we have in store for you below!
Kang Sunghee/Shutterstock
How To Ask For A Two Block Haircut?
As soon as you decide to get a two block haircut, ensure that you talk to your hairstylist about the length and style that you desire. It would even be better if you bring a sample photo of the 2021 men haircuts with you to successfully achieve the look. It's going to be exciting to get one!
supermodel/Shutterstock
How Do You Grow A Two Block Haircut?
If you love your two block haircut, but you want to grow your medium length hairstyles men, you can still do it by maintaining the trimmed back and sides of your head. It's a great way to keep it neat and clean while it's growing. There are many men who are doing the same and still enjoying the beauty of this 2021 haircuts men.
How To Style KPop Haircuts
Styling the two block haircut wouldn't be such a pain. There are many styling options as long as you have the good hair products like the Layrite, and Kenra Platinum Texturizing Taffy. You can even maintain the back and sides shaved or trimmed on your own if you have a trimmer so you don't have to take a trip to the salon all the time. You only need to blow dry it a little and style it using a small amount of wax. It's very low maintenance that it doesn't break the bank.
Popular 2 Block Haircuts To Try
Getting a two block haircut will need clippers – not scissors. Don't worry, hairstylists know that. If you are in, two of the popular styles for this cut are the separated undercut and the slicked back.
From the sides, the separated undercut lets your crown hair pulled up and an undercut will generally have it isolated. The slicked will show more of your professional and formal side, especially when you are in the corporate world. It's a Korean boy haircut that has been making huge waves these days.
Two Block Undercut
For the most part, you can hardly call KPop hairstyles conventional. They're unique and elaborate and not everybody will manage to pull them off. However, if you dare to channel them, it will pay you off with compliments you'll get left and right. Try out, for example, this edgy and contrasty separated two block haircut.
supermodel/Shutterstock
Slicked Back Blocked Hair Cut
Here's another gem of elegant Korean hairstyles. The slicked back hairstyle actually doesn't require any specific cut. However, a two block haircut provides a perfect base for it, as the trimmed sides allow for the slicked back hair on top to stand out even more.
supermodel/Shutterstock
Extended Fringe K Pop Hair
The good thing about getting a two block 2021 men's haircuts is that it can be styled in so many ways. Maintaining the shaved and trimmed back and sides of the head, the extended fringe would be perfect for adventurous men! The choppy layers in the front with a fringe that slightly covers the eyes and the entire forehead speaks huge!
Nothing is really bad when it comes to hair colors and if you have naturally black or brunette hair, it would be more ideal to get a subtle and effortless brown shade for your two block haircut. Keep the back and sides of the head as is and apply a lighter shade of brown that can stand out of your natural hair color for a great blending.
supermodel/Shutterstock
Silver KPop Hairstyles Male
Who says men can't dye their hair silver? With two block haircut, any hair color will do, but silver will definitely turn heads!
Messy KPop Undercut
If you love to keep your two block 2021 men's hairstyles in medium length, ask your hairstylist to style it in layers to maintain the fun vibes that it brings! This will define your personality while keeping it cool and stylish.
Short & Messy KPop Hairstyle Male
Messy hair don't care! The line is famous among men and women who love showing off their messy hairstyles. Certainly, the two block haircut isn't exempted from this! So, if you like it tousled and stylish at the same time, making it look one isn't hard!
Korean Two Block Cut With Red Highlights
Rather than a specific shade of hair color, the reddish hues are a trend that also looks great on two block haircut. But highlighting your hair with blorange – a famous shade from the mixture of blonde and red would make it even more equally exquisite and stunning!
supermodel/Shutterstock
Middle-Parted 2 Block
The two block haircut is a modern twist of the famous undercut that many men (even women) love. If you were born in the '90s, a middle-parted style creates a modern vibe for you. It doesn't have to be prim and proper, but it can simply make the haircut fresher that stands out with the others.
Long KPop Haircut
While the two block haircut becomes more famous these days among Koreans and KPop fans, you can make it more fascinating by maintaining the top long with the back and sides still trimmed. Many Korean men love this style as it keeps them look more fashionable and playful.
Two Block Hair With Rounded Bang
If you are hoping that the two block haircut can offer you both a professional and casual look, you are definitely right! With a rounded front fringe that covers your entire forehead and partially covers your eyes, you can rock this style with ease!
White Blonde + V-Shaped Fringe
This one is an updated version of two block haircut that offers both fun and cool side of your personality. The V-shaped fringe definitely gives a modern twist to this haircut while making it look fresh with blonde shade. You only to trim it regularly to maintain the look.
Light Purple & Layered
With two block haircut, you can do a lot of things like layering your crown and leaving a fringe for face-framing. If you have thick hair, you can do a lot of layered styles, but if you have thin hair, keep it low with layers to maintain the fashion. Highlight or color it with light purple to make it look livelier and more fashionable.
Son Hoang Tran/Shutterstock
Asymmetrical Voluminous Styling
One good thing about the two block haircut is that it can give many styling options, including the asymmetrical tresses. This goes well with shaved back and sides while keeping it stylish and more defined for your head of hair. Just apply a hair pomade to achieve this look.
Such a popular Asian hairstyle as the Korean bowl cut can be easily given a formal and elegant flair when flaunted with a side part. To make the most out of your side parted hairstyle, ensure that your locks on top are long enough to hold the shape and find out on which side it looks most flattering.
andersphoto/Shutterstock
Medium Two Block Haircut + Layers
If you want to add texture and definition to your Asian men haircut, you can never go wrong with cutting it in layers. The medium length hairstyles make it low maintenance and easy to style while the layers add movement and precision to the look.
Long Two Block Haircut
If you have enough will and time, you can grow out the hair on top quite long. This will only enhance the contrast and create even more boldness of the look. However, it's better to keep the sides as short as possible so that your hair doesn't look shaggy.
Source: @fernthebarber via Instagram
Medium & Wavy Two Block Haircut
For guys with wavy and curly hair, the Korean two block haircut can become very beneficial. Thanks to the trimmed or even shaved sides, it brings all the attention to your hair up top. Hence, make sure you have enough length to show off your defined hair texture.
supermodel/Shutterstock
Tousled & Thick Medium Two Block Haircut
As a rule of thumb, Asian men hairstyles often come out thick and heavy. To give them an airy touch and lighten up a little bit, consider a tousled medium two block haircut. It allows you to make the most out of your dense locks yet gain a stylish and breezy look.
supermodel/Shutterstock
Edgy & Short Two Block Haircut
This hairstyle is made for really fashion forward guys. It features trimmed sides with an abundance of hair on the top and back of the head. For a fancy twist, you can push the front section of the hair to the side. And to give your hairstyle the ultimate boldness, opt for dyeing the locks on the crown in dirty blonde.
Source: GaudiLab/Shutterstock
Sleek & Straight Two Block Haircut
Asian hairstyles look exceptionally flattering when styled sleek, as thanks to the hair texture, you won't need to make much effort to straighten your locks. You'll only need to use a blob of a hairstyling product and a fine-toothed comb to get this dapper and saucy look.
Source: Makistock/Shutterstock
Sharp & Textured Two Block Haircut
The majority of KPop hair styles has very defined and edgy texture. This can be achieved thanks to the right cut, of course. Ask your barber for a two block trending mens hairstyles 2021 with tapered sides and back and feathered hair on the top. This hairstyle has all the chances to become your signature look.
Source: Makistock/Shutterstock
Effortless Brunette Two Block Haircut
There are several ways of how you can achieve a high contrasty look with the help of a 2 block cut. In case you don't feel like spending much time styling your hair, you can play around with its color. To get a bold yet natural look, dye your top hair two shades lighter than your natural brunette hair color. This technique will help your hairstyle gain more depth without much effort from your side.
Source: Tom Wang/Shutterstock
Slicked Back Undercut
To turn a trendy and casual 2 block haircut into classic and elegant, you need to make only one simple step – to slick the hair on the top back. If you pair it with an undercut, you can rest assured that you'll be a welcome guest at any event, including the Red Carpet.
Source: Makistock/Shutterstock
Two Block Haircut With Straight Bangs
Another benefit of a two block cut is that thanks to the straight bangs it features, it can help to frame your face as well as to disguise a too prominent forehead should you have one. As the hair on top is rather low-key, you are free to choose any cut you want for your sides and back – from a bald taper to a drop fade.
Source: @hairraribarber via Instagram
The No-Style Hairdo
The Asian bowl cut is that one Korean men hairstyle that requires zero styling. You may style it if you want, of course. However, it's not necessary at all, as its shape is already quite defined. One thing that you should take into account though is that the length of the top and sides shouldn't be too contrasty.
Source: aroonroj.kul/Shutterstock
Effortless Brown Two Block Haircut
For a casual and relaxed look, go for a simple two block hairstyle. It seems more attractive when pulled off on brown locks, as the color allows for an additional emphasis on the texture of the cut. To enhance the effortless vibe the style gives, dishevel the locks with a touch of a hairstyling product.
Source: Makistock/Shutterstock
Disconnected Undercut
A disconnected undercut is a great way to give a two block haircut a modern touch. No matter what type you will choose, you can rest assured that your hair will look contemporary and stylish. If you want to make it seem more elegant, push the locks on the top of your head to the side and secure with a spritz of a hair spray.
Source: jevelin/Shutterstock
Short Two Block Haircut
A two block haircut can vary in length drastically from long to short. If you are looking for something easy to maintain and style, go for a short cut. It has a number of advantages over a long one, as it suits all situations and saves you quite a lot of time on styling in the morning.
Source: Kang Sunghee/Shutterstock
With the multitude of Asian hairstyles men don't have any options other than to look trendy and fashionable. A two block haircut is one of the most popular 'dos thanks to its versatility and relatively low maintenance. If you still haven't decided what your next cut is going to be, it's high time to choose one of the two blocks we picked out for you.
FAQs
What is the two block haircut?
A two block is a male haircut that features shortly trimmed or even shaved hair on the back and sides with a top being noticeably long.
How do you tell a barber with two block haircuts?
To get your barber to give you the desired two block haircut, here is what you should tell them:
1. Make sure they know what a two block haircut is.
2. If they are hesitant, tell them that it is an upgraded version of an undercut haircut. Though the undercut part should not exceed the level of the eyebrows.
3. The sides can be anywhere between 1.5 and 3.5.
How do you cut your hair with two blocks?
To cut a two block haircut yourself, stock up on the following products first:
– Clippers with different attachments.
– Fine tooth comb.
– Water spray bottle.
– Scissors and thinning shears.
– Self cut system or an extra mirror.
Now follow the next steps:
1. Moist your hair using the water spray bottle and comb it through to eliminate any knots and tangles.
2. Attach 1/8 inch guard to the clippers and starting from the hairline, work your way up to the parietal ridge. Trim all of the hair on the lower back of your head and sides.
3. Using scissors, cut the hair above your ears.
4. With the help of thinning shears, lighten up the ends for added volume and texture.
How do you grow two blocks?
To grow a two block haircut, you need to make sure that your hair on top is long enough to fall down. So, once it reaches your brow level, you are good to go. As for the sides and back, you can trim them short during the whole time of growing out the top.
REFERENCES:
All seen and heard of the two-block haircut, a popular men's hair trend. Today we'll dive deeper into the hairstyle and its characteristics. Source
K-pop is a genre of popular music originating in South Korea. Source
Sours: https://menshaircuts.com/two-block-haircut/
Hairstyles kpop
.
.
You will also be interested:
.
707
708
709
710
711