THE BIG GIF DEBATE
Right, let's get this sorted at the start. Here at DBM Motion Graphics we pronounce it with a hard G, like "golf", unlike "giraffe". We may be wrong but we're sticking to our guns/juns.
WHY GIFS ARE COOL
They shouldn't be, really. Static GIFs have been knocking around since 1985 and their animated counterparts (which is what we're talking about) started appearing in the mid 90s. In computer terms, they're a bit abacus. BUT they work pretty much everywhere and that's increasingly rare these days. They don't care whether you're Mac or Windows, if you're viewing on a desktop or phone, Android or iOS... In fact because they're a bit ancient, they're simple and that makes them compatible with just about anything.
GIFs are great for grabbing attention on social media. They autoplay and loop when people are scrolling down their timelines making them ideal for shouting about your business, whatever that may be.
When we make animations we want our clients to get the most value and use from them so we often take five to ten second chunks and convert them to GIFs. They make great mini-trailers to tease up the main video and generate wider interest. In many cases we'll be able to do this at no extra charge, something which sets us apart from many other motion graphics houses.
BUT DON'T THEY LOOK A BIT PANTS?
Fair point and well made. Yes, they can if you ask too much of them. A GIF can handle 256 colours which sounds a lot but compare them to jpeg files (like your average camera pushes out) with their 16,000,000 colours and you can see they're lacking a bit on that front. The upshot is they can look pretty rough when used for video clips but for animations which use distinct blocks of colour, they look as crisp and clean as you could want. Compare the two examples below to see the difference.
Video saved as GIF
Animation saved as GIF
HOW DO I MAKE A GIF?
For such a simple file type, they're actually a bit of a pain the arse to make (well). We make more and more for clients these days and have over time created a pretty much automated system to churn them out but we'll do a separate article soon on how to make them yourself.
DBM MADE ME A LOVELY GIF, HOW DO I SHARE IT?
Why thank you, we're glad you like it. Here you go:
TWITTER
Twitter loves GIFs and they're great for grabbing people's attention as they "autoplay" when you're scrolling down your timeline. To share them on Twitter it's just a case of thinking of them as a photo; if you can upload a pic, it's the same procedure for a GIF. Piece of the proverbial.
FACEBOOK
FINICKITY-BOOK more like. So, FB will allow you to use an animated GIF as your personal profile pic (but not your business one - SORT IT OUT ZUCKERBERG). It will also show GIFs in posts but you can't upload them directly as you would a video file or photo. Instead you need to upload the GIF to a third-party site (at DBM we use GIPHY) which will create a link that you can use on Facebook. Like Twitter the GIFs will automatically play and also loop.
INSTAGRAM
Instagram just does not like GIFS. If we've got a GIF we want to share on Insta we have to convert it to a video file and upload that instead.
EMAIL
Animated GIFs are extremely "emailable". If you want to insert one in a message just treat them as you would a normal photo and you should be fine. You can also use them as animated email signatures. The procedure for this will vary depending on the browser and email system you're using but it's generally a case of opening the GIF in a text editor (such as Notepad on a Windows PC) and then copying the code into your email signature.
ODDS AND SODS
Dropbox plays and stores GIFs no probs. Google Drive will store your GIFs but won't play them in your browser. When you download them though, they'll work fine. You can't use animated GIFs in pdf files. You can't use them in Adobe Spark which is what you're viewing this on - irony not lost.
THE END BIT
We're pretty good at this animation lark, we're no experts on anything else so if you think we've made a mistake please get in touch and we'll rectify it. If you'd like to see examples of our motion graphics and post-production work please click on the button below.
Go to DBM's website
Sours: https://spark.adobe.com/page/0iDL6z0m2mpBh/
Adobe Spark adds support for animations to its social media graphics tool
Spark is one of those products in Adobe's Creative Suite that doesn't always get a lot of attention. But the company's tool for creating social media posts (which you can try for free) has plenty of fans, and maybe that's no surprise, given that its mission is to help small business owners and agencies create engaging social media posts without having to learn a lot about design. Today, Adobe added one of the most requested features to Spark on mobile and the web: animations.
"At Adobe, we have this rich history with After Effects," Spark product manager Lisa Boghosian told me. "We wanted to bring professional motion design to non-professionals, because what solopreneurs or small business owners know what keyframes are or know how to build pre-comps and have five layers. It's just not where they're spending their time and they shouldn't have to. That's really what Spark is for: you focus on your business and building that. We'll help guide you into expressing building that base."
Image Credits: Fernando Trabanco Fotografía / Getty Images
Guiding users is what Spark does across its features, be that designing the flow of your text, adding imaging or now animations. It does that through providing a vast number of templates — which include a set of animated templates, as well as easy access to free images, Adobe Stock and icons from the Noun Project (on top of your own imagery, of course).
The team also decided to do away with a lot of the accouterments of movie editors, including timelines. Instead, the team pre-built the templates and the logic behind how new designs display those animations based on best practices. "Instead of exposing a timeline to a user and asking them to put things on a timeline and adjusting the speed — and guessing — we've taken on that role because we want to guide you to that best experience."
Image Credits: Fernando Trabanco Fotografía / Getty Images
In addition to the new animations feature, Spark is also getting improved tools for sharing assets across the Creative Cloud suite thanks to support for Creative Cloud Libraries. That makes it far easier for somebody to move images from Lightroom or Photoshop to Spark, but since Spark is also getting quite popular with agencies, it'll make collaborating easier as well. The service already has tools for organizing assets today, but this makes it far easier to work across the various Creative Cloud tools.
Boghosian tells me the team had long had animations on its roadmap, but it took a while to bring it to market, in part because Adobe wanted to get the performance right. "We had to make sure that performance was up to par with what we wanted to deliver," she said. "And so the experience of exporting a project — we didn't want it to take a significant amount of time because we really didn't want the user sitting there waiting for it. So we had to bring up the backend to really support the experience we wanted." She also noted that the team wanted to have the Creative Cloud Libraries integration ready before launching animations. 
Once you've created your animation, Spark lets you export it as an MP4 video file or as a static image. Spark will not let you download GIFs.
Sours: https://techcrunch.com/2020/09/03/adobe-spark-adds-support-for-animations-to-its-social-media-graphics-tool/
Using Adobe Spark Post and Siri Shortcuts to make animated gifs
I'm working at the University of Worcester tomorrow speaking to 150+ PGCE students about using Twitter for professional development, among other things. As part of that, here is a Twitter question I posed earlier.
I've posed questions like this before and the response has always been phenomenal. Today has been no exception. Check out the Wakelet for #UWPGCE19 here.
Different to how I usually say thanks to people who reply, (because I was particularly keen to highlight not just my thanks but recognition of the positive act of sharing thoughts back to help others in my session tomorrow) I created a few GIFs to attach to my tweets saying thank you. Here's one of them: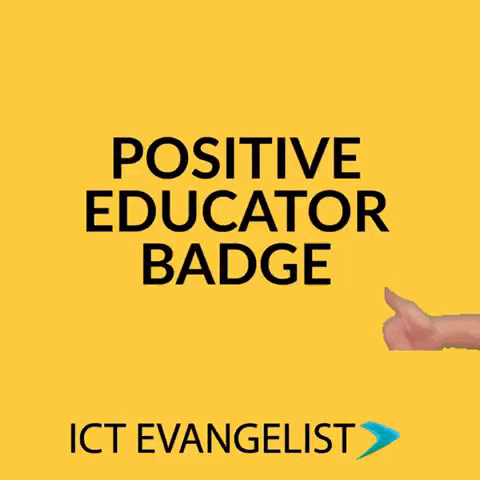 A number of people have come back to me asking me how I made them, and so this blog post has been written.
Step One: You'll need Adobe Spark Video (app not web)
The Adobe Spark Post app has a number of features that have been added recently. If you don't have it you can grab it for free for iOS here and Android here. One of which includes the option to add stickers. To make the image above, I simply:
Added the text
Added a sticker by choosing the add option and then choosing 'Add Sticker'
I chose a sticker I wanted following entering a search term.
I increased the size to space it around the main text
I went to the share options and saved it as a video
And that was about it for Adobe Spark. I did fiddle around choosing colours and fonts and aligning things, but it was a very quick (under 60 seconds) process.
I should at this point also mention that you are now able in Spark Post to animate your text and other elements such as background photos in your creations. I just chose a simple plain background for mine but that isn't to say you have to, there are lots of creative opportunities here!
Now, to be fair, I could pretty much stop here. Twitter supports the upload of video files, so I could have just uploaded the video and be done. That did not work for me though, because I wanted the clip to loop, just as a GIF would. So… how to convert the video to a GIF?
Step Two: You'll need the Shortcuts app for iOS
If you don't have the Shortcuts app for iOS, download it from here. Unfortunately, this bit doesn't work on Android but this Android app looks like it will convert your videos for you in the alternative.
Shortcuts is categorised on the App Store as being a business and productivity tool and you'll soon see why. The Shortcuts app takes things that you might do regularly using your phone and record those actions as a sequence which you can then run just at the press of a button. The aggregated time-saving gains that can be made from tuning in to and using some of these shortcuts on a regular basis (which you can also teach to Siri so you can start them via voice command too!) are making me super efficient in lots of ways in a similar way to how I do using IFTTT.
So, it can do all of the things shown below in this short gif and more:
One of the shortcuts I have in the Shortcuts app is one called 'Convert Video to GIF' and it's really easy to use. Once you have the Shortcuts App, click this link here to add the Convert Video to GIF shortcut.
Open the Shortcuts App
Tap on the 'Convert Video To GIF' option and it will bring up a screen showing your last 20 videos on your Camera Roll
Choose the video you want to convert to a GIF
The Shortcuts App will do this for you and then present you with your GIF
Now you just need to save it, and it's ready to post on Twitter.
Job done!
I do think there are far more uses for GIFs, however. Take for example digital signage, or website content. GIF is a relatively small file size, it's never been easier to make them. They're memorable, they're always looping and they're really easy to create.
A recent update to Keynote from Apple had an 'Export to GIF' feature added and it has been so great seeing fellow ADEs taking the initiative making some fantastically creative GIFs using this process. Whichever way you choose to do it, the easier it is to do, the more likely you are going to be to use it and I think given its simplicity for creation and their many uses too, it'd be well worth exploring further!
I look forward to seeing your creations!
Sours: https://ictevangelist.com/using-adobe-spark-post-and-siri-shortcuts-to-make-animated-gifs/
How to make GIF? - Adobe Spark Post - Giphy - Mobile App edit
.
Spark gif adobe
.
How to make GIF? - Adobe Spark Post - Giphy - Mobile App edit
.
You will also like:
.
6
7
8
9
10