SmartPoints make healthy eating simpler
Daily SmartPoints +
(bonus) weekly SmartPoints =
your SmartPoints Budget

SmartPoints® values are numbers we assign to foods to help make deciding what to eat simpler. We take complex nutrition and distill it down to one easy to understand number: the SmartPoints value.


1. How do calories relate to SmartPoints?

Every food and drink has a SmartPoints value. Calories give it the baseline; saturated fat and sugar drive the SmartPoints value up, while protein drives it down. The reason for this is that numerous studies have confirmed the benefits of eating less sugar and saturated fat, and more protein—not just for weight loss, but all sorts of other healthy reasons. 
RELATED:Tracking vs. calorie counting

2. High SmartPoints doesn't mean a food is "bad." (Because no food is bad!)

It just means that we need to balance it with lower-SmartPoints foods.

3. How many SmartPoints do I get?

On myWW+, you'll get personalized amount of Daily SmartPoints, plus some extra Weekly SmartPoints for those days when you need a cushion. (Hey, you're human.) That's your personalised SmartPoints Budget. It's based on your age, height, weight, and sex to ensure that you reach your weight-loss goals.
4. How do I find SmartPoints?

It's simple! 

And here's how to track in the app.


5. Can I save SmartPoints that I don't use? 

Yes, you can! Up to 4 daily SmartPoints you don't use will automatically roll over into your bank of weekly SmartPoints. (We call these "rollovers." Easy to remember!)
You'll keep track of your SmartPoints as you use them—the fastest and easiest way is with the WW app.
RELATED:What are rollovers?


6. How do weekly SmartPoints work?

Your weekly SmartPoints are there for you when you need them, like a parachute or a really awesome dog. You can use them bit by bit, all at once, or not at all. It's totally up to you. But you can't carry them over to the next week, so use them or lose them!


7. What are ZeroPoint foods?


They are a large amount of foods that you don't have to track or measure!
Every plan has a balance of SmartPoints and ZeroPoint foods, to match with different styles of eating. ZeroPoint foods are foods that were specifically chosen by our Nutrition team because they form the foundation of a healthy pattern of eating. (Find out more about ZeroPoint foods here.) The plans with the largest SmartPoints Budget has the fewest ZeroPoint foods, and the plan with the smallest SmartPoints Budget has the most ZeroPoint foods. It's all about keeping things flexible and livable. 


Sours: https://www.weightwatchers.com/us/how-it-works/smartpoints
Everything you need to know about myWW™, the new Weight Watchers 2019 plan! Learn about the new purple, blue, and green plans plus info about points, daily allowances, and more.
Updated! There is a new Weight Watchers plan coming called myWW. Here's everything you can expect with the plan including the new plan options, points information, zero point foods, and more.
Right now there is a lot of buzz about the new Weight Watchers plan that's launching November 11, 2019. Like many of the plan changes in the past, this has WW members nervous, myself included. Today we will be sharing everything we know about the new myWW plan slated for 2019 and 2020.
Let's start with the name. The new plan will be called myWW. This new plan gives members more options than ever before when it comes to losing weight. Like all WW plans, it is based on the latest science and research. Weight Watchers is always working to improve their plans and every couple of years, there are updates. This is no different.
Now for the question everyone is asking, what about the points? How will they change? The simple answer is, they don't have to. For anyone who is using WW Freestyle and having success, you will still be able to use that plan. In the new myWW, this will be known as the Blue Plan.
In addition to the blue plan, for the first time ever, WW is adding two other options. Interestingly enough, neither of these plans is brand new. Weight Watchers is bringing back the Beyond the Scale Smartpoints program that was used before Freestyle. Under the new program, this will be called the Green plan. They are also bringing something similar to Simply Filling, which will be called the Purple plan.
More Ideas You'll Love
Try a Free WW Meal Plan
An easy healthy meal plan packed with delicious recipes for breakfast, lunch, and dinner with shopping list. SmartPoints included – Choose from Green, Blue, or Purple. Learn More
For more detailed information and FAQs, check out our Ultimate Guide to the New Weight Watchers Program.
Looking for recipes? Don't miss our 60 Weight Watchers Recipes with new Blue, Green, and Purple Smartpoints included.
Looking for meal plans with Green, Blue, or Purple Points?
(This image comes from Weight Watchers Australia)
What's myWW and what's new in Weight Watchers 2019/2020?
With the new WW, there will be three options for all members. Members will be asked to complete a personal assessment that will match them to the best plan for them based on lifestyle, preferences, and goals. This will be the Weight Watchers suggested plan, but members can choose any plan they believe will work for them.
Blue Plan (formerly known as Freestyle Smartpoints plan): This option is basically the exact same as the Freestyle Smartpoints plan that most people are using now. There are over 200 zero point foods including fruit, non-starchy vegetables, chicken breast, turkey breast, fish, shellfish, legumes, nonfat dairy, tofu, and tempeh. There is a minimum daily points allowance of 23 points, which will adjust up based on weight, lifestyle, and activity. There will also be weekly points and Fitpoints. Essentially, if you choose the blue plan, you are choosing to use WW in the same way it is now.
Green Plan (similar to Beyond the Scale Smartpoints): This option brings back the Smartpoints from the previous Weight Watchers plan. On this plan, there are less zero point foods. It mostly includes fruits and non-starchy vegetables. With this plan, the daily points allowance is higher. It will start at 30 Smartpoints daily. This plan also comes with weeklies and Fitpoints.
Purple Plan (similar to Simply Filling/Core): This plan has the most zero point foods, with over 300 including chicken breast, turkey breast, eggs, seafood, shellfish, tofu, tempeh, legumes, fruits, vegetables including potatoes and corn, and some whole grains including whole wheat pasta, brown rice, and oatmeal. However, it has the lowest amount of daily points. The minimin is 16 points and will be higher based on weight, goals, and lifestyle. This also includes weeklies and Fitpoints.
Why the change?
After the switch to Freestyle Smartpoints, some members found that they were having a much harder time losing weight. Some even found they were gaining weight. The main reason was that people were overeating the new zero point foods.
WW added lean proteins like eggs, chicken breast, ground turkey, beans, and lentils to their zero point food list, but this didn't mean that those foods don't have calories and fat. Some people found that they were eating way too many zero point foods, which led them to see minimal weight loss or even weight gain.
For example, this Zero Point Taco Soup, clearly shows how this can happen. Although this soup is zero points on Freestyle, it still has 306 calories per serving. If you eat too much of that soup, or any zero point food, you will gain weight even though you aren't using your points.
At the end of the day, this plan worked great for some people, but not for everyone. That's why WW decided to bring back some of the previous options. For people who struggled with Freestyle, they may prefer the Green Plan, which has fewer zero point foods and a lower likelihood of eating too many calories since fruits and vegetables are naturally lower in calories and fat.
What foods are zero points with myWW?
With the new version of the plan, zero point foods will change depending on which plan you follow In general, the Blue Freestyle plan will include fruits, vegetables, lean proteins, eggs, and legumes. The Green plan will include fruits and vegetables. The Purple plan will include fruits, vegetables, lean proteins, legumes, eggs, and some whole grains.
All plans include some zero point, low calorie condiments like vinegar.
What is my daily points allowance with the new WW?
This will depend on the plan that you choose, current weight, current height, weight loss goals, age, and lifestyle. The specific number is calculated by Weight Watchers. However, here are some general guidelines:
Blue Plan: Minimum 23 SmartPoints plus weekly points and Fitpoints
Green Plan: Minumum 30 Smartpoints plus weekly points and Fitpoints
Purple Plan: Minimum 16 SmartPoints plus weekly points and Fitpoints
Do I still get weekly Smartpoints?
WW is keeping weekly Smartpoints around and you will be assigned a weekly Smartpoints balance based on your weight, activity level, age, and other lifestyle factors. Those weekly points can be used if you run out of daily Smartpoints. Additionally, you can swap Fitpoints (after 3000 daily steps) for Smartpoints if needed.
Can I switch plans?
It looks like you will be able to switch between the three options whenever you want. They are recommending to give any plan at least two weeks before changing.
How does this work for recipes, tracking, and the app?
Everything you see within the app will be based on your choice. For example, if you choose to use the Blue plan, then the points you see for foods will be based on that plan. If you switched to purple, you would see different points amounts.
When it comes to recipes, you will see three different points amounts for all recipes. There will be purple, green, and blue points shown so you can track accurately.
For those curious about Slender Kitchen, we will be working to include all three points options with our recipes, but it will take us some time to get everything updated.
Are there rollover points in the new WW plan?
All three plans will allow you to rollover up to 4 unused Smartpoints daily to be added to your weekly points. For example, if you have a low point day on Monday, you can use 4 of those unused points a different day that week. This can be a great strategy when planning for a special night out.
What This Means and Thoughts
Honestly, I am really excited about the new options and I always think it is a good idea to let people choose an option that will work best for them. Many people I know struggled with the freedom of the Freestyle plan, so I think having a more "restrictive" zero point food list will be a good option. I also know that many people loved the previous program so it's great that it is officially coming back.
My main concern about the new myWW is about logistics and how the different point values will be shared within the app. I am curious to see if all the food items will show a points amount for blue, purple, and green programs. I hope this doesn't get confusing as we navigate between programs.
Weight Watchers is also rolling out meetings to share information about the new programs next week, so I am excited to hear more about everything above.
What have you heard about the new plan? What are you looking forward to? What are your dreading?
Sours: https://www.slenderkitchen.com/blog/new-weight-watchers-plan-myww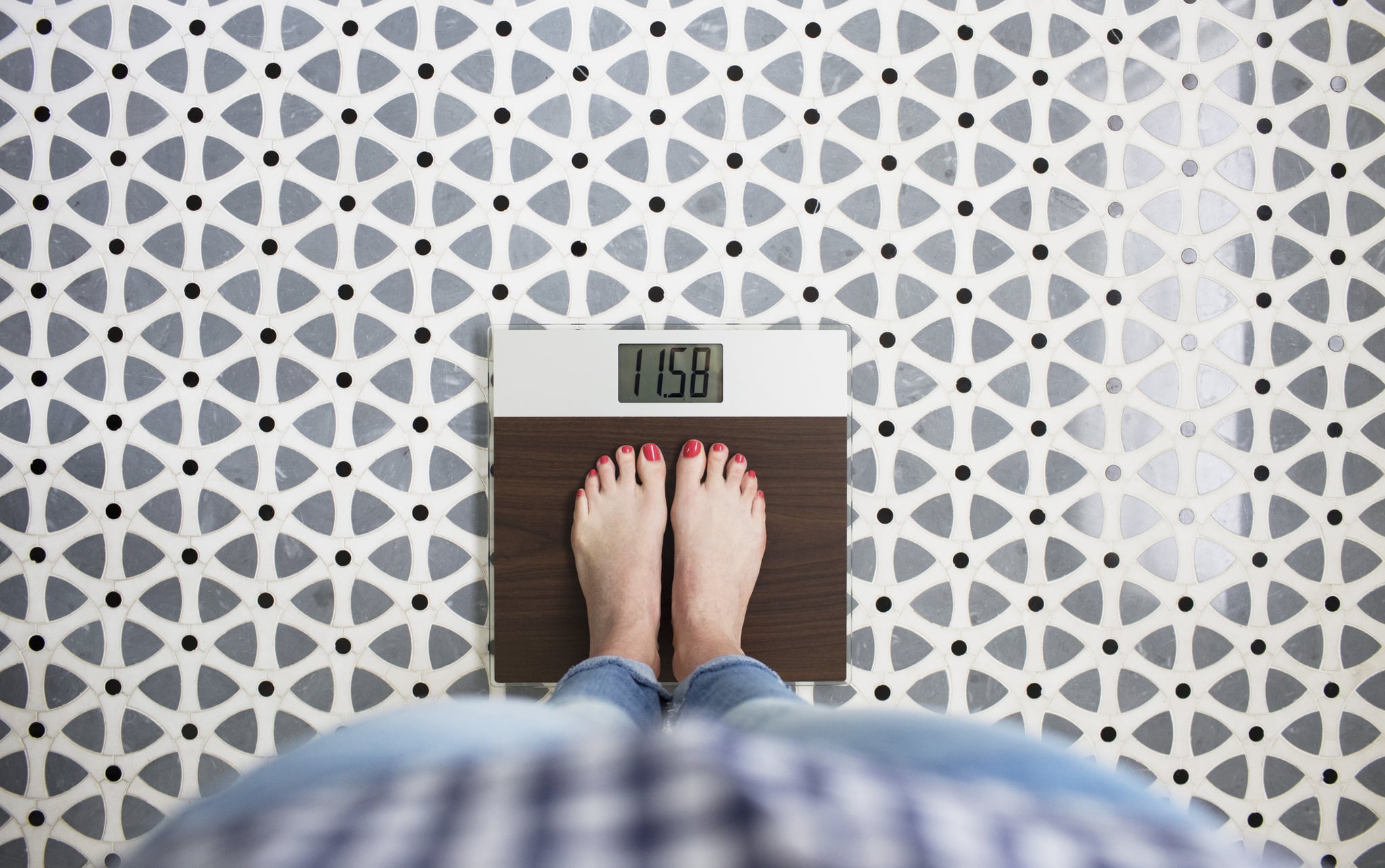 A fractious and stressful year caused me to put my health and fitness on the sidelines. The result? An inevitable weight gain that I wasn't happy with and a wardrobe of clothes that didn't fit. I'd already pledged to avoid any fads or hardcore "quick-fix" plans this year and to operate a "slow and steady wins the race" mentality. Having done Weight Watchers in the past, I knew it offered a manageable approach to controlling my portions and food intake without being overly restrictive, cutting out major food groups, or promising miracles. If you follow it correctly, it works. So at the beginning of January, I signed up for Weight Watchers Online. I lost 14 pounds by March, and though I have a way to go, I feel like even during that time, I learned a lot.
SmartPoints Really Are Smart
Weight Watchers has adjusted its points systems a few times. Most of my previous experience was with the previous PurePoints and ProPoints systems. I dropped about 30 pounds back in 2009, and though my weight fluctuated up and down by 10 to 15 pounds over the years, it was really only last year that I regained the rest. I had faith in the system, but I also had some issues with it (especially when it came to low-fat, high-sugar foods). Rejoining and discovering the new system, SmartPoints, was a surprise. There is now HUGE points weighting on sugar, which I think is brilliant because I know from my experience with the Whole30 that cutting or drastically reducing sugar intake has many benefits beyond weight loss alone. Lean protein is much lower in points now, which is great for me as my favorite food in the whole world is chicken. There's still a heavy emphasis on the evils of saturated fat, and as a result, lots of low-fat substitutions, something I'm not 100 percent on board with anymore (having read books like David Gillespie's Toxic Oil), but it's not a huge issue for me to take the skin off my chicken, buy lean mince, and use reduced-fat cheese if it gives me the results I crave.
It's All About the Accountability
Since I'm using the online plan, I don't have a weekly weigh-in at a class to keep me on track or the advice of a leader. I've had to find other ways to find myself accountable and pick up tips and advice, mostly by setting up a separate Instagram account, joining a Facebook group, connecting with other people on similar journeys, and photographing my meals. Taking pictures of everything I eat and sharing those with the world encourages me to eat a variety of foods, hunt down delicious new recipes, and always make sure I'm eating plenty of fruit and veg. The community around Weight Watchers is amazing, and it really helps on tough days. They cheer when you lose weight and commiserate when the scales aren't saying what you want. Plus, they share amazing tips!
You Really Can Use Those Weeklies
When I started the plan, I was given 30 daily points and 42 extra weekly points I could use however I liked across the week. I've now seen my weeklies drop to 35. I was unsure about using them all at first: surely that would mean less weight loss? But I quickly discovered I actually lost more the weeks I used my weeklies. They provide you with the flexibility to live your life without always having to say "no" but can also be a great tool to keep your metabolism in check. I've always been intrigued by "calorie spiking" (eating a lot more one day a week to stop the metabolism from going into starvation mode). The weeklies feed into this idea, especially if they're used in bulk rather than being spread out over the week. It's easier to use up weeklies that than you think: two slices of Domino's pizza and two large glasses of wine is 27 points!
Free Foods Mean You'll Never Go Hungry
All fruits and most vegetables have no SmartPoints value, and you're encouraged to fill up on them. I try to make sure every meal has some form of vegetable involved ("no beige days"). Many herbs and seasonings don't have points unless you use large quantities. This means even if you've wiped out your daily points before dinner, you don't have to go hungry. It's easy enough to whip up a salad or a soup that's zero points. I've rarely ended a day feeling hungry because there is always something you can reach for if you feel those pangs. Basically, if you're hungry doing Weight Watchers, you're doing it wrong.
Weight Loss Is Not Linear
For me, Weight Watchers is working, but I know I absolutely have to focus on the long-term goal, not the individual weekly losses. Sometimes the scales don't say what I expect, even when I've been following the plan to the letter. Most people drop a staggering amount in their first couple of weeks on Weight Watchers (it's not unusual to drop more than half a stone in one week if you have a lot to lose). But that's mostly water, and for most of us, the loss will soon slow to maybe one or two pounds per week maximum. I often find I stay the same for a week, then drop two pounds the following. I am trying to get out of the habit of weighing myself more than once a week, but I must confess I have been doing that and I've seen the numbers fluctuating. Women also need to factor in their period, which can hugely skew the numbers due to water retention. The key is to trust the plan. Every week is a new week, and so long as the overall trend is going down, you're doing the right thing. I think about how long it took me to gain this weight: to expect to lose it in a few months is stupid!
You Really Do Have to Track Everything!
It sounds stupid to say something so obvious, but tracking really is the key. In the past, I've been guilty of grabbing a handful of M&Ms from the office snack cupboard or eating a few extra slices of chorizo as I'm cooking and not logging those little mouthfuls. This quickly leads to having an off-plan day and just writing it off as a blip rather than logging it anyway. This time, I have been absolutely ruthless with myself. Every glass of wine is measured out, every mouthful of food, and every sweet I sneak when my husband isn't looking goes into the app, even if it takes me over my points allowance for the week. It's really important when I'm struggling to know that sometimes I can't blame the game!
Fitbit FitPoints Don't Count
Weight Watchers and Fitbit have a partnership, meaning you can automatically log your daily Fitbit activity in the Weight Watchers app as "FitPoints." The problem is this can hugely inflate your weekly activity points: I walk between 6,000 and 10,000 steps on an average day, which would give me 50+ FitPoints per week. There is an option to swap your FitPoints for extra SmartPoints, but I'm happy to see that Weight Watchers now encourages people not to do this. I have my account set up to never swap these points; the activity tracker is just there to encourage me to strive for 10K steps a day as a baseline for health. If I ate those extra points, I sincerely doubt I'd lose weight. I would strongly encourage people to only have their FitPoints set to swap if a) they're doing frequent high-impact exercise and b) they really need those extra points for a special occasion. The only time I might consider swapping my FitPoints is if I do something out of the ordinary, like walk 50K steps in a day or spend multiple sessions in the gym doing serious strength training and cardio.
All Hail the Air Fryer
One of the best things I've done so far this year is invest in a Tefal Actifry. It's bulky, expensive, and probably not hugely energy-efficient, but it allows me to make decent chips/fries, and for that, it's worth it. A portion of chips cooked in the Actifry is seven SmartPoints, even less if you use cooking spray rather than the olive oil I prefer. They are the closest you're going to get to "real" chips without wiping those weekly points with all the oil. I've tried multiple ways to make chips and sweet potato fries in the oven and they're OK, but these are infinitely better. Being able to have things like steak and chips at home means I never feel like I'm hugely missing out being on a "diet."
It's All in the Planning
Every weekend, my husband and I sit down and work out what we're making each night, I calculate the SmartPoints values, and we do a big online shop to ensure we've got all the ingredients we need. This has helped in multiple ways: not only do we waste a lot less food, we've also cut out trips to the supermarket, where we'll inevitably add extra things to our shopping basket because we're shopping on empty stomachs. We eat earlier, because we don't have to run to the store every night to buy broccoli. However, it's only evening meals that get planned. Breakfast is usually fruit, and I prefer to buy my lunch because it gets me out of the office for a few minutes.
Some Shortcuts Are Worth It
I have three words for you: frozen chopped onion. Not to be dramatic, but this has changed my life. To think of the days (years) of my life I've wasted chopping onions through floods of tears! I cook a lot of stews, pasta dishes, and curries, all of which start with onion. Since I've bumped up veg intake, most recipes include quite a lot of prep, so I'm a fan of anything that cuts down on that. A bag of frozen chopped onion goes in the online shopping basket every week and gets used throughout the week. It can be poured straight into the pan and the little bit of extra liquid that comes off it actually stops the onion from catching and burning when using less oil. I also have a bit of a soft spot for garlic puree for the same reason (but bear in mind this has points if you're using more than about 1/2 teaspoon in a dish).
It's Going to Get Harder, but I'll Know More
I know from previous experience that the closer I get to the goal, the harder it's going to be to lose the weight. I've deliberately set a goal that's achievable and maintainable, and I have set no time limit on getting to it. I just need to focus, discover more great recipes, learn more shortcuts, and increase my activity levels to keep seeing results.
Image Source: POPSUGAR Photography / Sheila Gim
Sours: https://www.popsugar.com/fitness/Do-Weight-Watchers-SmartPoints-Work-44245353
Should I Eat My Weight Watchers Weekly Points?
So the short answer to "Should I eat my weekly points?" is yes, you should (can) eat your weekly points! They are there for you to utilize and to help keep you on track without feeling deprived. Weeklies can help keep you motivated and in the habit of counting the points, even when you are "splurging". They also give you a "cushion" so you can have a little extra here and there and still lose inches. Weight Watchers is a lifestyle, not a crash diet, so you've gotta keep the long-term game in mind. This may mean utilizing your weeklies so you don't feel like you're starving.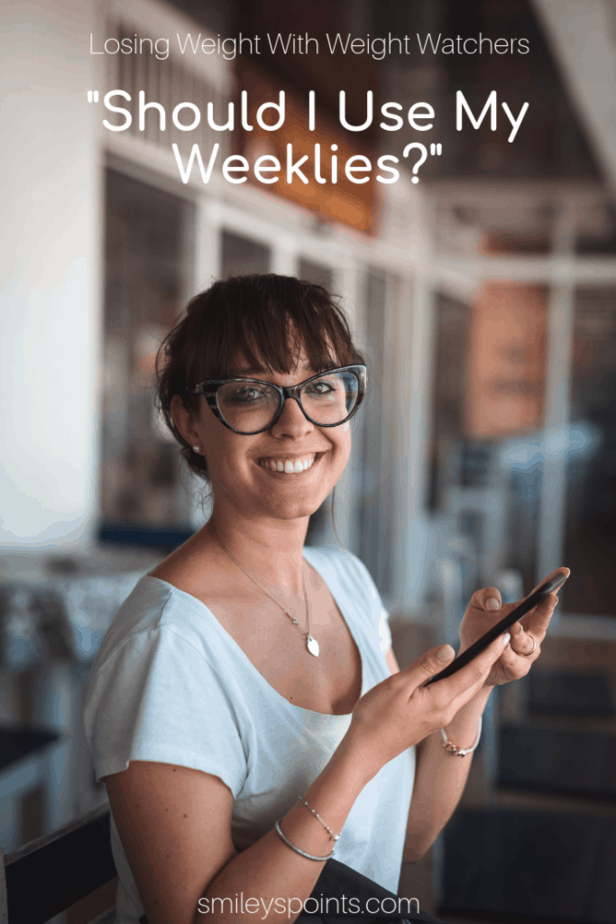 Should I Eat My Weight Watchers Weekly Points?
Setting goals is the first step in turning the invisible into the visible. — Tony Robbins
Exercising on Weight Watchers
The amount of exercise you get – along with your point and water intake – is directly proportional to the amount of weight loss you'll experience. In other words, the more you move your body, the more calories your body needs to maintain a certain weight. So with more consistent exercise, you can eat your weekly points and still lose weight.
Most people can lose weight while eating their weeklies, and though there are exceptions to this rule, they're few and far between. To lose weight while using your weekly points, you have to move more! Exercise more, drink more water, and keep your zero point foods in check to keep the balance of burning more calories than you are taking in. Calories in calories out, it is a balance thing.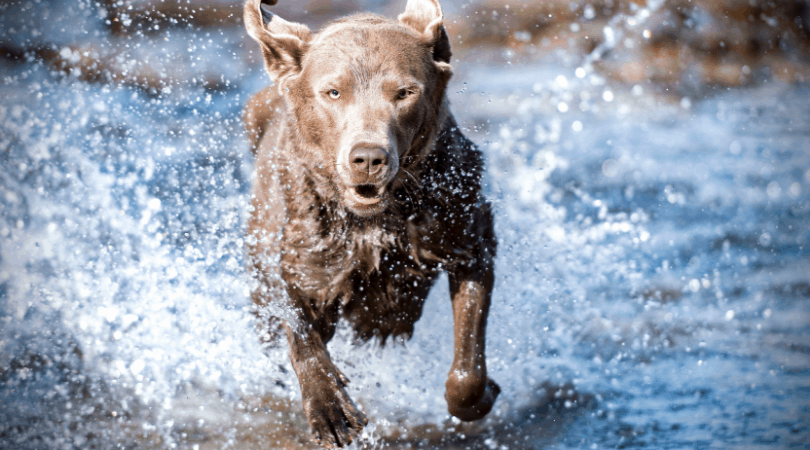 Maintaining a balance of exercise and diet is the key to consistent, effective weight loss. Weight Watchers makes it easy to track points (and Fit Points) to stay on track. If you eat your weeklies, make sure you drink plenty of water! Also, don't skimp on the exercise – even if it's just walking – to balance out the added points.
A quick 10 minute walk will do wonders for your waistline but more importantly for your self-esteem because, even though you ate some of your weeklies (or all of them), you will feel better because you know you are also exercising more. This helps with mental stability and keeping you on track and losing weight. This is not a sprint to a finish line, it's is a life changing, body altering journey to a better healthier you.
Weight Watchers not working?
Read about my (successful) Noom experience!
When you consume your weeklies 1 or 2 times a week you will probably still lose weight without having to exercise, but if you're over 40 or have other issues that may slow your metabolism, you will probably find it difficult to lose while eating them unless you exercise. If you consume all of your weeklies, you need to increase your exercise and water intake to compensate for the extra caloric intake.
Remember, it is all about balance. The more caloric intake the more exercise needed to balance it. You don't need to kill yourself just up your movement, though. For example, park at the far end of the parking lot and walk to the store. If you have a FitBit, this is an extra 50-100+ steps times 2 (there and back). Regular everyday activities with a little thought can be turned into calorie burning, weight busting events.
So here lets talk about FitPoints. Track your FitPoints and use those before your weeklies. This way you are automatically maintaining the balance. You have to earn your FitPoints and this helps you to balance eating and exercise.
I'm not in the best shape, but I want to prove to myself I can do something that seems insurmountable and inspire others by showing them no matter where they are in their fitness goals, they can do it, too. — Ruben Studdard
If you are using your weeklies, your net loss may be less – meaning you may lose at a slower pace. This depends on your metabolism and where you are in your weight loss cycle. A loss is still a loss. Every body is different, so some will lose more than others. Don't compare yourself to anyone else. No matter what, remember you are a unique beautiful person and you are on this journey to achieve your goals. Always share your journey and experiences to help motivate others as well as yourself. Don't beat yourself up, don't lose focus, don't quit, don't ever give up.
Your weeklies are there to help you get through events, too: birthdays, parties, a bad week at work, etc. It's okay to use them, just use them wisely and balance with exercise. If you're using your weeklies to binge eat salty, fried food on the weekends when your weigh in day is Monday, you're going to be extremely disappointed with the scale! Eating your weeklies shouldn't be done all in one day if it can be avoided. Yes, you could still lose weight this way, but it's a gamble… especially if it's close to weigh in day. Weight loss is an adventure; there are ups and downs, but even a roller coaster reaches its goal – it just has to keep going.
Never let a stumble in the road be the end of the journey.
Weight loss is a result of steady, consistent goal-oriented planning. Weight Watchers makes this easy! You will lose weight at different intervals (fast at first and then more consistently as time goes on), but a loss is a loss. The key is to never give up and once you reach your goal weight, continue to follow Weight Watchers principles to maintain Lifetime. The ride doesn't have to be described as a roller coaster, it is an adventure! Your goal is just the end result of the positive journey you are on to better health and a slimmer you.
I am Active
There is another person who needs to eat their weeklies. If you are active and find that you have hit a plateau consuming more calories may kick start your metabolism and get it burning again. You may need to eat a little more to wake your metabolism back up and start moving towards your goals. Only you know your body the best. Once you are sure you have done everything and you still can't seem to lose that next 5-10 pounds, or are you losing and gaining the same 5 pounds over and over again? Eating your weeklies may help get you over the hump and back on your way to your goals. Good luck with all that you are accomplishing and please share your journey so others will know they can do it to. 🙂
Pin it for later! 🙂

Filed Under: myww plans
Sours: https://smileyspoints.com/should-i-eat-my-weekly-points-weight-watchers/
Smartpoints weekly
What You Should Know About the WW SmartPoints System
Calculating your SmartPoints allowance on WW involves your weight-loss goal, age, weight, height and sex.
Image Credit: Eternity in an Instant/Stone/GettyImages
If you know anything about Weight Watchers (which recently rebranded as WW), you know that it counts points rather than calories. The points plan, in place since 1977 and revised in 2015 as SmartPoints, is designed to help you make healthier choices.
Every food is assigned a specific number of SmartPoints based on a formula that takes into account the carbs, protein, calorie, sugar and fat content. Every subscriber is then given a daily SmartPoints goal and he or she can then decide how to spend the points. Calculating your personal SmartPoints allowance is done by your Weight Watchers leader, with a specialized calculator or via the online app.
So, How Does the SmartPoints System Work?
Weight Watchers likens the SmartPoints system to a personal financial budget. And when you're on a budget, you know you need to spend wisely.
You'll get a certain number of SmartPoints, depending on your weight-loss goal, as well as your age, weight, height and sex. You then "spend" your points on foods, which each carry their own SmartPoints value.
In addition to your daily points value, you also get a certain number of "free" weekly SmartPoints to spend as you like. These act like a savings account: If you splurge one day and exceed your SmartPoints, you draw down on the weekly savings.
Weight Watchers encourages you to use the SmartPoints however you like, but keep in mind it's ideal to stick to foods that are low or even zero in value. These low- to no-point foods have lower energy density and have fewer calories (and therefore points). Plus, a diet that's rich in low-energy-dense foods can help you feel satisfied for longer after each meal, per the Centers for Disease Control and Prevention.
How SmartPoints Are Calculated
Weight Watchers offers three program options: online tracking, one-on-one personal coaching or group meetings. Social contact — in the form of meetings, calls and chats — may be one of the keys to weight loss. In fact, a June 2017 PLOS One study found that participants who joined a Facebook group improved their BMI and lost more weight than those without social support.
When you enroll, the calculator or your leader uses your physical stats and goal to figure out your SmartPoints. Even if you could calculate your point allocation without being a member, you'd still need the app or calculator to determine how to spend your points — only these methods will tell you the number of SmartPoints in a particular food.
As you lose weight, your SmartPoints number adjusts so you can continue to drop pounds. The points number that helps you lose weight initially may be too great when your body shrinks in size. When you reach your goal weight (fingers crossed!) and switch to maintenance, your Weight Watchers SmartPoints target shifts slightly upward.
Foods and SmartPoints
The SmartPoints value of a food depends on its calories, sugar, carbohydrates, protein and fat. Lean proteins, such as chicken breast or canned tuna packed in water, have lower SmartPoints values than fatty meats.
While you need the app or calculator to determine SmartPoints values for most foods, including restaurant and name-brand choices, Weight Watchers offers some examples on its website:
A whole egg: 2 SmartPoints
2 tablespoons of low-fat shredded cheddar cheese: 1 SmartPoint
1/2 cup of beans or lentils: 3 SmartPoints
3 ounces of lean pork: 3 SmartPoints
Most non-starchy vegetables and fruits have 0 SmartPoints, including lettuce, broccoli, cucumbers, beets and tomatoes.
Starchy vegetables, such as sweet potatoes, corn and peas, as well as dried fruit, do carry SmartPoint values (they're higher in calories and sugar then the non-starchy ones).
WW Alternative to SmartPoints
Is all this math hurting your head? If you don't feel like tracking your SmartPoints, Weight Watchers offers an alternative. The Simply Filling approach guides you to choose foods that are inherently low in points. Check out this online list of zero-point foods and all you have to do is determine portion sizes — eating until you are satisfied, but not too full or still hungry.
Foods on this list include all watery, fibrous vegetables and fruits. Even potatoes, corn and peas can be eaten in moderation, but french fries, buttered vegetables, avocado and plantains are off limits, alas.
Modest servings of plain whole grains, such as brown rice and oatmeal, are also permitted, but it's best to avoid white pasta, rice and grain mixes with added salt and fats.
Fat-free dairy and lean proteins, such as chicken, fish, lean steak and reduced-sodium luncheon meats all get the green light.
The Simply Filling plan also gives you leeway to daily eat low-calorie bread, most spices, low-fat condiments and two teaspoons of healthy oil, such as olive oil or flaxseed oil.
Sours: https://www.livestrong.com/article/87914-calculate-point-allowance-weight-watchers/
I did WW (formerly Weight Watchers) for two years—here's why I'm still doing it
— Recommendations are independently chosen by Reviewed's editors. Purchases you make through our links may earn us a commission.
Weight loss is no easy feat. Weight gain, however slow it may be, is so easy that you might not even realize it's happening. Next thing you know, you wake up and you're the biggest you've ever been. At least, that's what happened to me. A combination of mindless eating and living a sedentary lifestyle caused the undesired weight to creep up on me. It took about a year or so for me to realize that I did not want to experience such discomfort anymore. I wasn't feeling well physically, my clothes weren't fitting quite right. That's when I turned to WW (formerly Weight Watchers). In the first year of using the program, I was able to shave off 30 pounds, and I've kept it off ever since.
Need help finding products?Sign up for our weekly newsletter. It's free and you can unsubscribe at any time.
What is WW and why did they rebrand from Weight Watchers?
WW is a weight-loss program that's been around for 56 years, though it rebranded itself in 2018, no doubt to get away from the "it's your grandma's diet" stigma. The "new" Weight Watchers, deemed "WW" is more of a lifestyle, rather than a diet. The main goal isn't just about reaching a certain number anymore. Sure, losing weight is a positive side effect. But it's more about helping people change their bad habits and ultimately become healthier people, regardless of the number. The company must be doing something right because people swear by it, and the success stories got my attention as a millennial.
Related:WW (formerly Weight Watchers) and Noom make losing weight easier—which one is right for you?
WW uses a simplified calorie-counting system that is personalized based on your age, weight, height, and sex to help you lose weight in a healthy way. You track everything you eat and drink, as well as your workouts, on the app or website. Depending on your goal, you're allotted a specific number of what WW calls "SmartPoints" each day. Every food and drink has a corresponding SmartPoint value, with the healthiest foods being freebies with no points at all—it's basically calorie counting with way less complicated math. Saturated fat and sugar drive the SmartPoints value up, while protein drives it down. The aim is to guide you toward making better choices and, with practice, to make those choices habitual. In theory, if you consume the equivalent of your daily SmartPoints (or below that number), you should lose weight, which you also record once a week on the WW platform.
What happens when you sign up for WW?
When you join, you take a quiz about your lifestyle, eating habits, goals, activity levels, and so on. The results of this personal assessment suggest the food values and total points you'll be working with, based on which of the three color-coded programs, Purple, Blue, and Green, you choose.
The Purple plan offers more than 300 zero-point foods, but gives you the lowest number of total daily points. If you're on the Purple plan, you don't have to track as much if you focus on consuming any of the 300 zero-point foods. However, it holds you accountable for anything that isn't on the zero-point list, like cocktails or the occasional cheeseburger, and you have fewer total points to go around.
The Green plan gives you the fewest zero-point foods (a little over 100), but the highest number of daily points. With Green, you're practically tracking every single thing you consume (or you're eating a really boring diet), but you have more daily points to work with.
The Blue plan gives you more than 200 zero-point foods and a middle-of-the-road number of daily SmartPoints. It is best suited for someone who wants a mix of flexibility and guidance. This is the one I chose.
What is myWW+?
In November of 2020, WW introduced a new program called myWW+. WW members take a brand-new assessment that dives into more in-depth questions about your lifestyle, habits, and goals. It takes a more holistic approach to weight loss by looking at not only food but other contributing factors to your health, such as your mindset and sleep. Additionally, it offers new tools to help you on your health journey.
A new "What's in Your Fridge" meal planner that makes meal suggestions based on what you have at home
A more in-depth progress report measuring your success on and off the scale
An upgraded activity dashboard with a new way to view FitPoints, helps you move more and find workouts that you enjoy
A new 5-minute coaching tool that delivers short audio lessons to help manage stress-eating, finding motivation, and more
New personalized recipes based on what you like to eat
New sleep tools to help you get to bed on time and have a better night's sleep based on science-backed strategies (my personal favorite new feature)
How much does WW cost?
When you sign up, there are a few plans you can choose from. For each, you pay by the week, with at least one month of commitment required—after all, healthy weight loss doesn't happen overnight (unfortunately).  
The Digital plan, which costs $3.83 per week (or about $15 to $19 a month), gives you a more self-guided program with access to the app and website. From there, you get food and fitness tracking capabilities, access to recipes and fitness guides, and a social platform where you can interact with other members and share your successes or frustrations.
The Digital 360 plan ($5.07 per week, or about $20 to $25 a month) gives you that same digital access, plus live & on-demand expert-led digital content.
The Unlimited Workshops + Digital plan ($7.15 per week, or about $28 to $36 a month) gives you digital access and unlimited face-to-face (virtual or in-person) Coach-led sessions with other members (the famous meetings that were Weight Watchers' hallmark before the rebranding).
The 1-on-1 Coaching + Digital plan (not shown above) ($11.08 per week, or about $44 to $55 a month) gives you digital access and private coaching to support you and your accountability if you need that push.
With all plans, you have 24/7 access to a digital coach—in other words, an online chat function—if something comes up and you need to ask a question.
What is it like to use the different WW plans?
I actually tried and gave up on WW once before I had my more recent success. In the wake of a new calendar year, I started the 1-on-1 Coaching + Digital plan. It gave me access to the digital platform, in addition to personal coaching by phone. I knew people that used WW and enjoyed using this plan, so I followed suit. I lasted about two months, but didn't lose the weight that I wanted, and not at the pace that I hoped. During this time, I had a weekly 15-minute call with a WW coach. My coach was very nice and intelligent, but I didn't find talking to a perfect stranger very helpful. Who is this person to ask me how many times I've been to the gym this week? Admittedly, I could have switched coaches, and maybe I would have found more success with a better personality match. In theory, I can see the benefits of having someone else inspire you and hold you accountable. But I needed to find the motivation within myself, not from others.
Flash forward to a year later, I rejoined WW but this time on the less expensive Digital plan. (As you may have noticed, I'm a weight-loss New Year's resolution gal.) This time, I stuck with it and lost 30 pounds and I'm still going. I found that a more self-guided experience focusing on simple food tracking and mindful eating was the key to my success. It changed my life in a major way in teaching me to eat more purposefully. I'm much better about saying no to junk food and incorporating more fruits and vegetables, for example.
At first, the food tracking was tedious, but soon it got easier and quicker. Plus, I focused on zero-point foods, so I didn't have to go into the app to log as much—I'm not sure if that's exactly the, er, point, of giving healthy foods no loggable value, but it worked that way for me. After a while, tracking became second nature. WW also offers bonus incentives called "WellnessWins" for being consistent. Since I started the program, I tracked diligently and racked up over 12,000 WellnessWins (yes, yet another type of points) that I redeemed for a cookbook, new socks, and a sleep mask.
What foods have zero points on WW?
As mentioned, the zero-point foods vary depending on which program you choose, from just about 100 to more than 300. In general, foods that are considered to be zero points are most fruits and vegetables, eggs, lean proteins (chicken breasts, 99% lean ground turkey, most fish) and non-fat dairy. Zero-point drinks include things that have no sugar or fat, such as black coffee, black tea, and water. There are a lot of diet beverages, too, that are zero points. (I'm a sucker for Diet Snapple.)
What's the difference between daily and weekly SmartPoints on WW?
The creators of WW know that people can fall off the wagon if they never have the opportunity to eat any of the high-point food that they crave. And so, in addition to the daily points—which are designed to keep you in check when you're trying to decide between steak (on the Blue plan, three ounces of steak is 5 points) or chicken (chicken breasts are 0 points)—you're assigned an additional number of weekly points, or "weeklies."
These can give you the freedom to indulge at your discretion. If you go over your daily point budget on any given day, points are taken from your weekly points. You may go over by a point or several, but there's no harm, no foul. Your amount of weeklies is personalized to you and designed to help you find success in your weight goals whether you use them little by little, many at once, or choose not to use them at all. If you underuse your daily points, up to 4 points (also known as "rollovers") will automatically roll over into your weekly point bank. You may save up all those weeklies for a decadent treat on the weekend, guilt-free. For example, you may opt for an unhealthy appetizer with your significant other or go out for drinks with your friends. Or the Starbucks drink that you found out is worth 14 of your daily points? Have it once a week. It's all about moderation and making mindful food decisions while still living your life. I think that is the key to what makes WW so successful—no food is truly off-limits. 
How does fitness fit into a WW plan?
Here's a little (poorly kept) secret: You can expand your daily food budget by working out, which earns you "FitPoints." To put it into perspective, a half-hour of elliptical at a high intensity yields around 9 FitPoints, and a half-hour of vigorous yoga yields 4 FitPoints. If you accrue enough FitPoints, you'll have more food points added to your daily SmartPoint budget. But you don't have to apply your FitPoints to your food plan if you don't want to. I, personally, feel more comfortable with a set amount of SmartPoints each week so I don't accidentally overeat by mistracking my FitPoints. I opted to set a weekly FitPoint goal instead, which motivates me to work out by chasing that goal each week and allows me to compete with myself by increasing my activity. You can even sync devices, like your phone or fitness tracker, to your WW app to track your activity for you. 
In addition to hundreds of workouts on the WW blog open to the public, being a member gives you free access to do-it-anywhere fitness content through FitOn and Aaptiv. FitOn is an online workout platform that offers free digital workouts right through the WW app. Some perks to FitOn are that the workouts don't require any equipment and many workouts are celebrity-taught. Aaptiv is a fitness app that offers personalized audio-only workouts led by expert trainers.
What are the downsides of WW?
Food tracking can be time-consuming, and it's especially annoying when products aren't in the database, or you have to assemble the recipes from scratch on the app. You'll often find yourself selecting food that's close enough to what you're looking for. It works OK that way, it's just not as precise. 
It's also easy to experience burnout if you don't switch things up in what you choose to eat. Zero-point foods can turn very bland and boring if you eat the same ones every single day. You have to be willing to try new things—I actually appreciate hard-boiled eggs now—or learn how to prepare your standbys differently. You don't have to eat tasteless chicken breasts and broccoli. Add some hot sauce. Season it excessively with herbs and spices. And use your weeklies for those indulgent foods you crave.
Like me, you may find that the first plan you choose isn't the right one for you. While I didn't like having a coach, other people love it. While I enjoy having more freedom with tracking and food in my plan, others may want more discipline. It may take some time and experimenting to figure out what plan will work best for you and your goals.
Lastly, it can get discouraging when you're weighing in every week and not necessarily seeing the progress you want (though this is an issue with weight loss in general, not just WW). I shed many pounds at the beginning and then I plateaued. But WW has so many resources on its websites for handling this. When you're feeling discouraged, the key is to not give up. There were times when I wanted to throw all caution to the wind and eat mac and cheese and cookies for dinner. But I didn't, and eventually, I saw results.
Does the "new" Weight Watchers actually work?
I am living proof that it can. But the keyword here is can. You have to put in work and make some sacrifices. If you don't follow the plans thoroughly or "cheat" a lot, you're only cheating yourself. When I focus on zero-point foods and make sure I track everything, I lose weight. When I kid myself and track fewer points than I actually consume, I don't make any progress. That said, maintaining weight is a true feat in and of itself. I've been using WW for a few years now and I haven't seen true weight gain since I began this journey. I'd be lying if I said I've never fallen off the wagon, so sometimes my weight will fluctuate, but because of the lessons that the WW lifestyle has instilled in me, I've learned how to not completely sabotage myself.
In total, I've lost 30 pounds. Besides transforming my body, this program helped me to transform my lifestyle and mentality towards food. I'm much more conscious of what I put in my body. I'm more aware of how healthy (or not) certain foods or ingredients are. It helps me to make better decisions when given the choice between one meal and a healthier option. I say no to unhealthy foods more often than not, which I was not doing before and which led to my weight gain in the first place. It's transformed my life—because I put the effort into it.
You may find that you don't want to pay for this program forever, but in my experience, it provides a great starting point for a lifelong journey of taking care of your body. I don't intend to use it forever, but I like that it keeps me in check for now. But once you internalize how it works and why, you can carry forward those healthy habits long after you use this program—or, of course, rejoin if you need a refresher.
Sign up for WW (formerly Weight Watchers) today
The product experts at Reviewed have all your shopping needs covered. Follow Reviewed on Facebook, Twitter, and Instagram for the latest, deals, product reviews, and more.
Prices were accurate at the time this article was published but may change over time.
Sours: https://www.usatoday.com/story/tech/reviewedcom/2020/01/29/ww-review-does-ww-weight-watchers-weight-loss-program-work/4611254002/
You will also be interested:
.
974
975
976
977
978