Vegeta vs. Goku: Which Character is Stronger?
Goku and Vegeta are two of the most powerful Saiyans in all the Dragon Ball series, but which character is ultimately strongest?
Superhero fans who loved reading about OP characters need to look no farther than the wildly popular Dragon Ballmanga series. Not only are characters like Goku and Vegeta already insanely powerful, they regularly train to become even more powerful and seek out worthy opponents to test their strength.
With all of this constant one-upmanship, selecting the most powerful character can be challenging – but there are certainly plenty of strength feats one can examine to gauge the strength of two of the most powerful Saiyan – Goku and Vegeta.
Related: Dragon Ball Z: Does Goku Also Have Super SPEED?
Originally sent to Earth to destroy it, the Saiyan known as Goku suffered a fortunate head injury that altered his memory and caused him to grow up to be one of Earth's greatest defenders. Competitive by nature, Goku constantly trains to be the greatest warrior possible and has come to possess powers that some believe put him on the same level as DC's Superman.
While fans have debated the validity of this, Goku is undeniably powerful. As a child, he was already strong enough to destroy an entire army. Thanks to age and training, his strength level only increased, allowing him to break virtually all Earthling-made materials or weapons. He can move easily under the force of increased gravity and lift well over 100 tons.
However, even these feats of strength pale against what Goku is potentially capable of. Although Goku has faced defeat by opponents more powerful than him, he simply uses these defeats to motivate him to train even harder, power himself with stronger forms of divine energy, and attain more powerful "Super Saiyan" forms. His constant training has allowed him to transform into a new state, the Ultra Instinct form, which puts him on a power scale with the Gods of Destruction.
As hard as Goku trains, however, he is far from the only Saiyan determined to constantly exceed his limits. One of his most powerful opponents is Vegeta, a prince of the Saiyan race who was once one of the most cold-blooded warriors and killers in Dragon Ball. Fortunately, he also went through a change of heart that gradually transformed him from a villain to an anti-hero to an actual hero.
Vegeta did not, however, lose his desire for greater power – and is in fact motivated to train so he can surpass Goku in power. Like Goku, his arduous training regimen has allowed him to transform into more powerful Super Saiyan forms, particularly his Super Saiyan Blue Evolved form. In this form, Vegeta is arguably even more powerful than Goku when Goku powers up to his own Super Saiyan Blue Kaio-ken form, as this form exhausts Goku in a way that Vegeta's own Blue Evolved form doesn't tire him.
That being said, Goku's Ultra Instinct form is still more powerful than Vegeta's Super Saiyan Blue Evolved form, giving the main protagonist of Dragon Ball an edge. Even so, it's an edge that will inevitably be outclassed by Vegeta, likely sooner than later. Part of the appeal of this manga is the ability for characters to regularly shatter their limitations and outclass not only their opponents but also themselves. Given the history of these two characters and their need to one-up each other, Vegeta will grow stronger than Goku – which will only motivate Goku to train harder and surpass his rival.
Next: Dragon Ball: 10 Strongest Opponents Faced by Goku, Ranked
ShareTweetEmail
Joker's Girlfriend Punchline Comes To Life In Awesome Cosplay
About The Author
Michael Jung (698 Articles Published)
Michael Jung is a mild-mannered freelance writer-for-hire, actor, and professional storyteller with a keen interest in pop culture, education, nonprofit organizations, and unusual side hustles. His work has been featured in Screen Rant, ASU Now, Sell Books Fast, Study.com, and Free Arts among others. A graduate of Arizona State University with a PhD in 20th Century American Literature, Michael has written novels, short stories, stage plays, screenplays, and how-to manuals.

Michael's background in storytelling draws him to find the most fascinating aspects of any topic and transform them into a narrative that informs and entertains the reader. Thanks to a life spent immersed in comic books and movies, Michael is always ready to infuse his articles with offbeat bits of trivia for an extra layer of fun. In his spare time, you can find him entertaining kids as Spider-Man or Darth Vader at birthday parties or scaring the heck out of them at haunted houses.

Visit Michael Jung's website for information on how to hire him, follow him on Twitter Michael50834213, or contact him directly: michael(at)michaeljungwriter(dot)com.
More From Michael Jung
Sours: https://screenrant.com/vegeta-goku-fight-stronger-power-dragon-ball/
Most main characters in anime history have that one friend that's next to them in strength, if not equal, and are oftentimes regarded as their rivals as well. There's Naruto and Sasuke, Kawaki and Boruto, Natsu and Gray, Yugi and Kaiba, Ash and Gary, Melodias and Ban, and even Sanji and Zoro (though none of them is a protagonist of One Piece). But of course, what kind of anime fan will ever forget the most popular rivalry between the two Saiyans, Goku, and Vegeta? Their rivalry is so perfect, that they use each other for training to improve themselves even further.
It is shown repeatedly that Goku is always stronger than Vegeta, though there are times where Vegeta's help always gained Goku an advantage against his enemy. Though others believe that Vegeta can defeat Goku, only if Vegeta manages to improve one step further than his best friend.
After all, Vegeta's obsession to surpass Goku after getting defeated in their first encounter became the reason why the higher-class Saiyan is always close to gaining an upper hand against our favorite protagonist. To find out if this is true, or if Goku will always gain the upper hand, I will first show you the full power of these two friends. I will also show you what might happen if these two get into one final battle just like what Naruto and Sasuke had before the Naruto manga series ended.
Goku And His Powers
Being a Saiyan granted Goku, as well as Vegeta, superior abilities than humans. These include enhanced strength and enhanced senses. This, along with Goku's determination that contains less arrogance than Vegeta, makes him grow towards unlimited lengths and potential. As a Saiyan, Goku has superior physical strength compared to humans. This determination of his caused him to become as strong as the gods as of the latest chapters. A testament to his power is that he was able to defeat Frieza at first, a creature that's regarded as the most powerful among mortal beings in the whole galaxy.
Goku also has high levels of speed and reflexes, capable of keeping up against the likes of Beerus, who is a god with light speed reaction. Goku's ever-improving strength gave him immense resilience. This caused him to fight against opponents stronger than him, and even land a powerful finishing attack even when severely injured during the last parts of his major battles.
Just like Vegeta, Goku has access to the Super Saiyan form granting him exponential boosts in power. This, along with learning how to use Godly Ki, granted him even more powerful forms, as seen in the latest chapters and episodes of the anime and manga series, respectively.
The defeat of Jiren shows the latest capabilities of Goku, which showed his ultimate form: the Perfected Ultra Instinct form. This form of his granted him godlike reflexes, as well as a brand new level of strength that has transcended even his previous power level.
Goku is also known to have a very high level of willpower. Just take note that he was low on stamina, and has attained major injuries all over his body. But still, he was able to defeat Jiren, who is way stronger than Frieza, who we all know by now as one of the most powerful beings in the galaxy.
Goku also mastered how to use Godly Ki, which is his known advantage against Broly if they ever face each other once more. Due to attaining Godly Ki, he can turn into a God-level Super Saiyan, which is more known as the Super Saiyan God, and the Super Saiyan Blue as its second form. As the series progressed, he unlocked a brand new form that's out of the forms under the Super Saiyan category. Some fans say that this has unlocked even more possible forms in the future that's yet to be seen.
Goku is a genius when fighting, highly adapting and catching up over time when in combat against extremely powerful enemies, even when those opponents can also gain access to more formidable power boosts and forms. Goku's other abilities include the ability to transfer and sense Ki, energy nullification, and instant transmission by controlling his spirit. He also can ask the others to share their spirits to create a Spirit Bomb, one of Goku's most destructive techniques aside from the Kamehameha.
Despite all these extraordinary feats, Goku is still a mortal that could get hurt. He even got ill during the Cell Saga. He can also receive damage from guns when he is not on his guard. All these are also present in Vegeta because they have the same lineage. But still, they had different experiences, techniques, and fighting styles that still made them entirely different from each other. In the next part, you will also understand how powerful Vegeta is, and how Goku is still superior to him.
Vegeta And His Powers
Vegeta is of the same race as Goku, granting him the same higher strength and senses as a normal human. Truth be told, Vegeta is known to be a higher-class Saiyan compared to Goku and is the prince of their home planet. Though it was stated that Vegeta's class is of higher strength than Goku's, it does not mean that the lower class of Saiyans is always outclassed by them. But still, this gives Vegeta the potential to become stronger than Goku at any given time.
Even when Vegeta was young, he already had enormous potential as a fighter. Higher-class warriors in the Saiyan planet such as the royal family see his strength as far superior to all of them. Even his father stated that Vegeta has surpassed all of the greatest Saiyans in history. What's also amazing about Vegeta is that he is also as smart as Goku in combat, capable of teaching himself and improving further without the need of any mentor. This just shows that he is a natural prodigy, even when he was still a child.
Initially, Vegeta had a power output of 18,000, which is higher than Goku's when they first met each other. This forced Goku to use the Kaio-ken to triple his own to defeat Vegeta. Due to being overwhelmed by Goku's ability, Vegeta was forced to access the Great Ape form just to gain an edge in battle. This is where Vegeta's durability was first displayed, as he was able to survive Goku's pummeling and almost all of his attacks while fighting several fighters while in his Great Ape form.
Vegeta's special technique, the Galick Gun, is known to be destructive enough to damage the whole Earth's surface while he was still at 18,000 power output. After his defeat against Goku, his power increased to 24,000 when his tail was cut off, instead of weakening it. At the time he was fighting against Frieza, his power has increased up to around 500,000, and continued to improve further throughout the battle. However, Frieza was even more powerful and still defeated him to death. By the time Vegeta was revived by the Dragon Balls, his power also increased dramatically.
Thanks to his improvement, he can withstand training at a chamber with gravity 450 times stronger than Earth's, and eventually 500 after reaching the Super Saiyan Second Grade. From this moment onwards, he would always intend to catch up to Goku's ever-increasing strength, gaining him almost the same level of determination. However, Vegeta's determination is mostly built on frustration, most likely due to his short-tempered nature and his jealousy over Goku, whom he regarded as a lower type of Saiyan. This is why he was tempted to receive Babidi's magic during the Majin Buu Saga.
From this point, he would always reach Goku's power level, though Goku always manages to surpass him a little bit during his major battles. This is all thanks to Goku's determination, which is always more positive and better than gaining a boost of power through frustration – something that Vegeta always has. But still, Vegeta attained Godly Ki and gained access to Super Saiyan God and Blue just like Goku. However, we still have to see if he can unlock the Ultra Instinct in the future.
Goku VS Vegeta: Who Would Win?
Ever since the beginning of the series, Goku is proven to be stronger than Vegeta in all aspects. In my opinion, the reason why this happens is that Goku's development is built on a positive mindset, mostly through determination. This is highly comparable to Vegeta's development through frustration, and sometimes through anger.
However, this is good for Vegeta, since it befits his characteristics. As a result, it positively helps him improve to the point where he catches up to his long-time rival. The only time this laid a negative impact on him is when his desire to surpass Goku became an obsession, which resulted in him seeking the assistance of Babidi. Thus, this characteristic of his is a double-edged sword towards his goal to become stronger than his friend. As a result, Goku is always one step above him, as Vegeta could get way too arrogant when he surpasses Goku even for just a bit.
Therefore, Goku will always become stronger than Vegeta, making him the second strongest character in the series at all times and all sagas. But if there would be a point where Vegeta would understand how Goku's determination works, there could be a potential where he can be at the same level as him. But if ever that happens, what I always think is that Goku vs Vegeta would always end up in a stalemate, rather than Vegeta winning. I believe all fans oftentimes think this was as well, probably because Akira Toriyama always designed the two rivals to use each other as a means to train themselves further through sheer rivalry.
Sours: https://fictionhorizon.com/goku-vs-vegeta-who-would-win/
Goku vs Vegeta First Fight – The Beginning of The Greatest Friendship Ever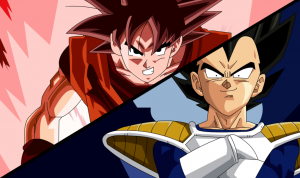 The show which was first started in 1989. No one had ever thought it will come such a long distance. There is already enough talking about Dragon Ball Super, but today we will like you to go back in time and enjoy the moments of how it all started.
This article is much useful for those who did not see Dragon Ball Z instead they started from Dragon Ball Super because after reading this article they all will completely understand about the Goku vs Vegeta (Kakarot vs Vegeta) first fight, their Saiyan relations, the difference they have and about their friendship.
Goku and Vegeta Saiyan Relation
Goku (Kakarot Saiyan name) was born to a full-blooded Saiyans Gine (Mother) and Bardock (Father). Goku had a brother name Radiz who was killed by Piccolo at the start of Dragon Ball Z. Goku was sent to earth to destroy it and then sell to the Tuffles.
When landed on the planet earth he was picked up by Gohan (an old Man). Gohan take care of Goku when he was an infant and as a Saiyan Baby Goku was evil until he was accidentally dropped by Gohan into the waterfall and hurt his head badly. Due to the injury, Goku had lost his memory or the goal for which he was sent to. From that day Goku became a good boy and that's how his journey started.
Vegeta was born to full-blooded Saiyan King Vegeta (father). Vegeta is known as Prince of all Saiyans and King Vegeta is refers as King of all Saiyans. Vegeta lost his father when he was young. His father was killed by Frieza and as well as Goku's Father when Frieza destroyed Planet Vegeta, a planet where Saiyans lived named after King Vegeta
Vegeta spent harsh life during his childhood. He became a slave of Frieza when he was a kid. The Prince had to do slavery, and that is why Vegeta's character is aggressive.
How Both Saiyans Met With Each Other
After many years (Dragon Ball) Goku's brother came to earth to remind him that he has to destroy the planet so they can sell it. But, Goku refused the offer so Radiz had to fight with Goku but he was killed by Piccolo.
Piccolo said to Radiz that they will resurrect Goku soon with the help of Dragon Balls. Radiz scouter transmitted this information to the low-class of Vegeta and Nappa and that's how Vegeta came to known about the Dragon Balls. Vegeta departs for Earth so he could wish for immortality.
Goku vs Vegeta First Fight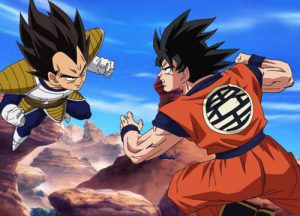 Goku came from the dead to help his friends in defeating the Saiyans, Nappa, and Vegetato maintain the peace on his planet. That's how showdown between Goku and Vegeta started.
Goku belonged to the low class warrior because he was not born to any prince. Vegeta belonged to Royal blood because he was born to a Saiyans King. This is what Vegeta's pride.

When Goku first arrived on the battlefield, His power level was much greater than Vegeta and Nappa. When Nappa lost to Goku, Vegeta destroyed him with the Ki Blast.
After that Goku vs Vegeta fierce battle takes place. Vegeta was assured that he is stronger than Goku because of his pride. He thought no one is stronger than him and that is where Goku proved him wrong.
Goku used his Kaioken technique which made him stronger than Vegeta. After losing badly to Goku's Kamehameha wave, He lost his pride and started hating Goku. To kill him he transforms into a Great Ape and crushed Goku. Due to Krillin and Gohan (Goku's Son), Goku was saved. Goku requested Krillin not to kill Vegeta because they both are Saiyans. After defeat by the earthlings, Vegeta lost his pride.

On Namek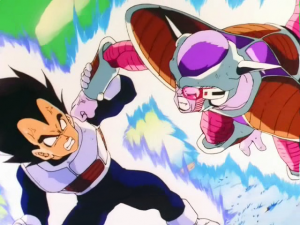 In order to gain immortality, he traveled to a Planet Namek where he faced Frieza. Goku and his friends in search of Dragon Balls arrived on the same planet.

Vegeta thought he had attained the legendary Super Saiyan form and therefore he challenged Frieza, which proved him that he is not Super Saiyan. After realizing that he submit himself to Frieza and getting killed himself.

When Goku fought with Frieza he attained the legendary super Saiyan form which hurt the pride of the prince. In meanwhile the prince started getting feelings about Goku and his families. And ultimately he joined the gang of Z-fighters.


Cell Saga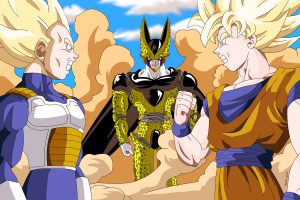 Vegeta became a Super Saiyan on a different planet when he was pushed by his feelings about the dream of becoming a Super Saiyan like Goku and Trunks. Even after becoming a Super Saiyan he was humiliated by the androids.
Prince pride comes once again when he (Super Vegeta) fought semi-perfect cell. He humiliated him and beat him to the ground. After that he allowed the cell to become complete and then he face the same humiliation which he gave to the cell.

Goku surprised everyone with his strength in cell games while Vegeta was disturbed due to his high power. After that Gohan surpassed the regular super Saiyan and became ascended Saiyan (Super Saiyan 2) and defeated cell.

This was the moment which Vegeta hurt the most that he is lost to a half-blooded Saiyan. Goku sacrificed his life to save the life of his son and everyone on the planet.
Buu Saga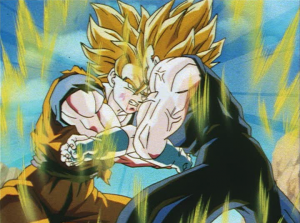 In the World's Martial Arts Tournament, The battle was decided between the Goku and Vegeta which was postponed due to the controversy of Buu and Babidi.
After watching Goku fighting with Babidi's monster Yakon Vegeta realized that Goku is still stronger than him. He submitted himself in the spell of Babidi which allowed him to become a Super Saiyan 2.
Goku had Super Saiyan 3 that time but he did not transform more than SSJ2 in front of Vegeta because he did not want to hurt more his Saiyan brother. Goku made Vegeta believe during their fight that they have become equal in strength and power.
After Goku made Vegeta realized that his family needs him and he has stopped the Buu, then Vegeta understand the consequences and in order to save the family of others and his own he self-destruct himself and proved that he has changed from evil to good.

But Buu survived the blast and lots of transformations and battles take place between the fighters and Buu. When Buu absorbs Gohan, Goku lost his hope in defeating the Buu when suddenly he senses the presence of Goku.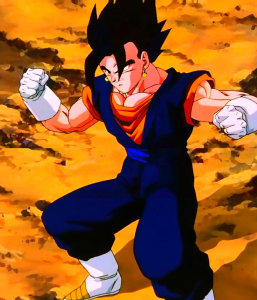 Vegeta gets angry on Goku saying that he hide the truth that he can become the Super Saiyan 3 while he could not. After beaten by Buu Goku request Vegeta to fuse with him with the help of potara earings. And then an ultimate fused warrior is born Vegito.

After getting defused inside the Majin Buu and remove the cords of Gohan, Goten, Piccolo, Trunks and Fat Buu. The Majin Buu turn in his original form Kid Buu. He suddenly destroy the planet Earth and but Goku and Vegeta manage to survive to the Kai Planet.

Supreme Kai advice Vegeta and Goku to use the earings to fuse but they reject it by saying that the Majin Buu is not fused anymore so they will fight alone without getting fused because it is against their Saiyan Pride.

In their last battle, Goku after getting tired from fighting Majin Buu asked Vegeta to buy him some time so he can recover his strength. Vegeta unable to fight Buu because of the huge difference in Power. After realizing that he is no match for Buu. Goku saved him by deflecting the Ki-Blast of Buu.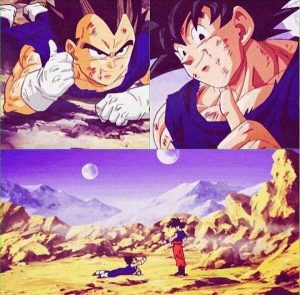 Seeing this Vegeta get impressed by Goku that after getting so tired how he can fight with Buu again he. He recalls all his memories about his and Goku and finally admits that Goku never wanted to show off his strength he just wanted to get stronger and stronger. He fought never to kill anyone or for revenge. He fought just to save his loved ones and maintain peace. Vegeta finally admits that Goku is better in all aspect then him and then he pays respect to him.
Sours: https://twicegaming.com/goku-vs-vegeta-first-fight-the-beginning-of-the-greatest-friendship-ever/
DBZ Goku vs Nappa Full Fight
Goku Vs Vegeta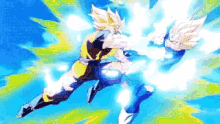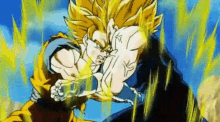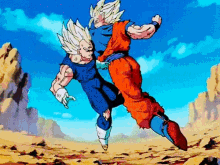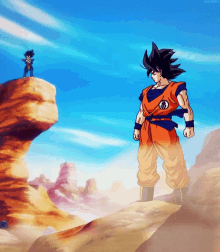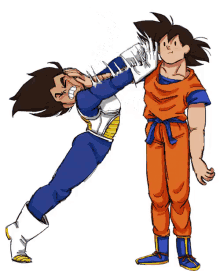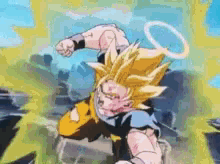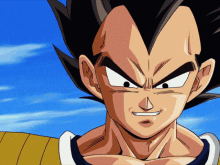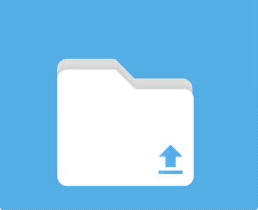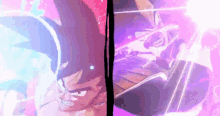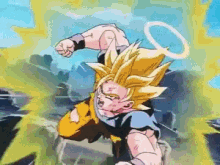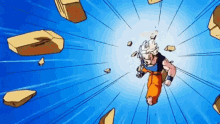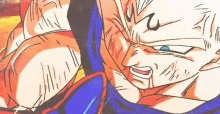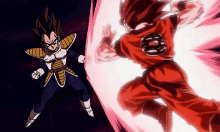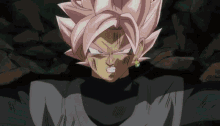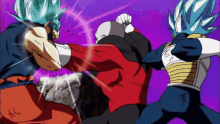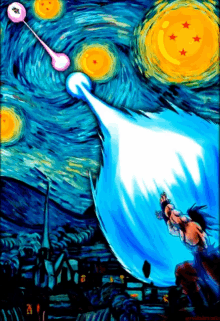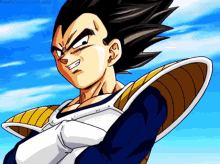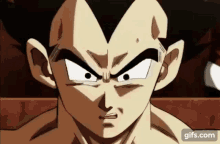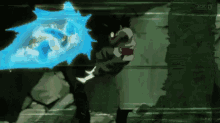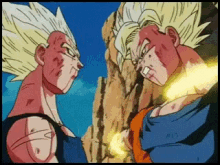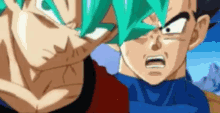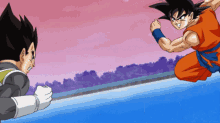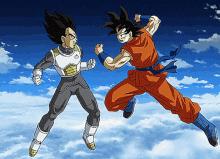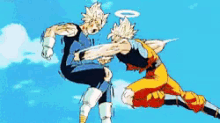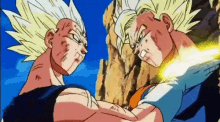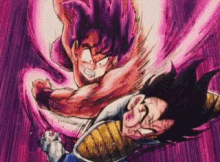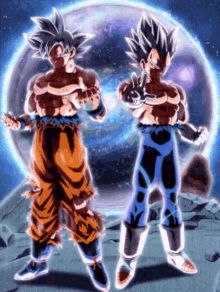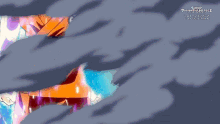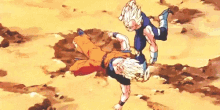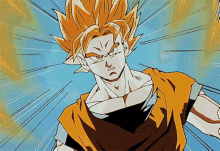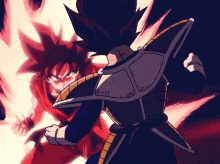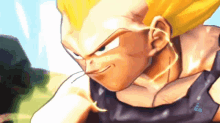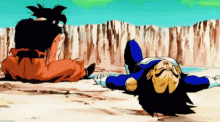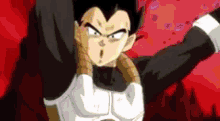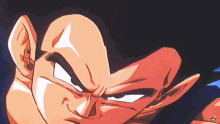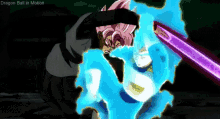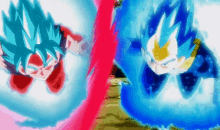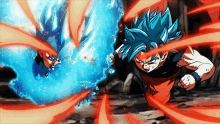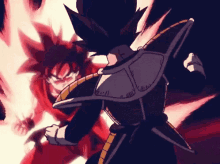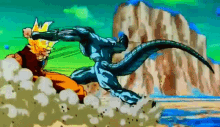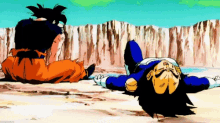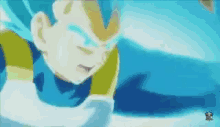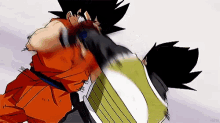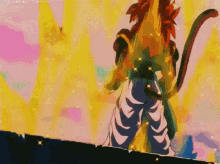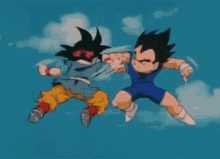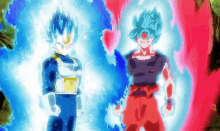 Sours: https://tenor.com/search/goku-vs-vegeta-gifs
Vs vegeta goku
Goku Vs Vegeta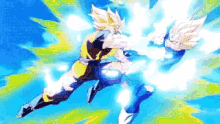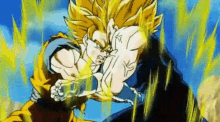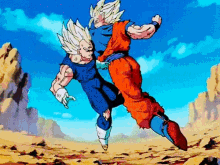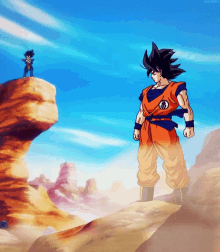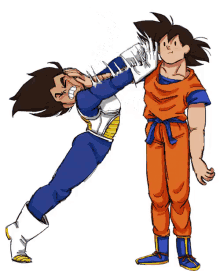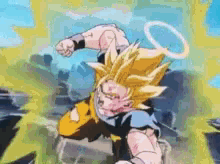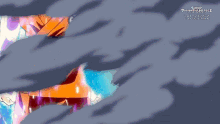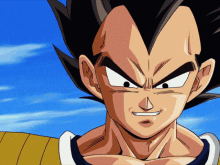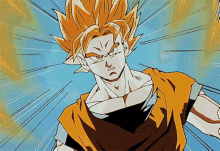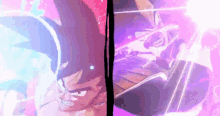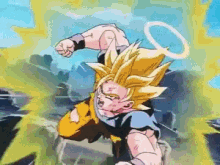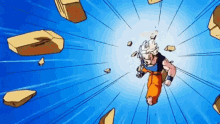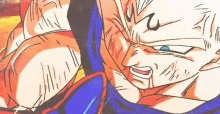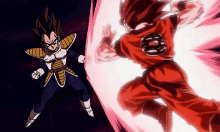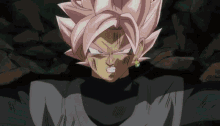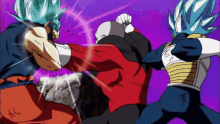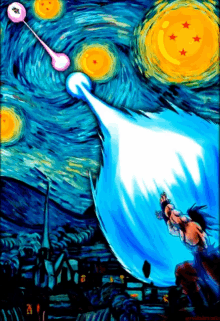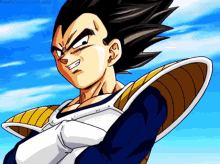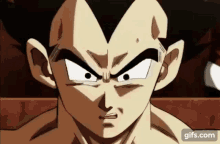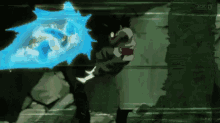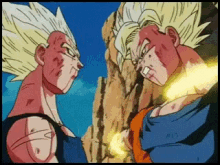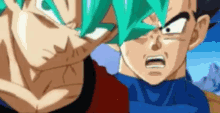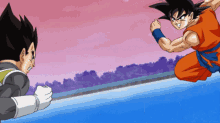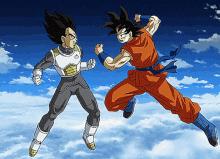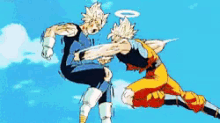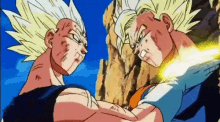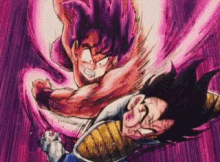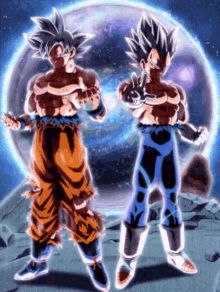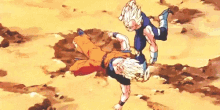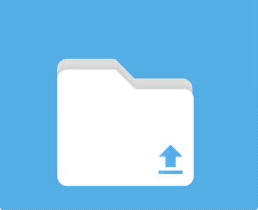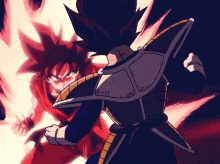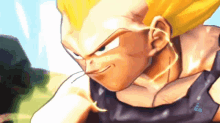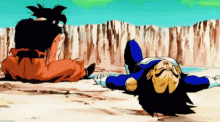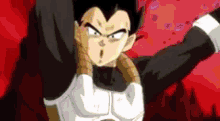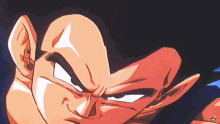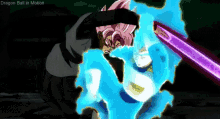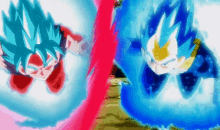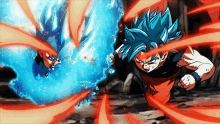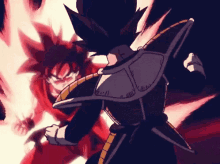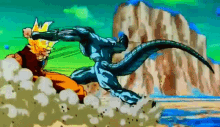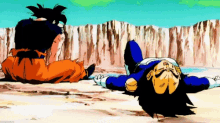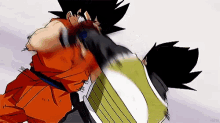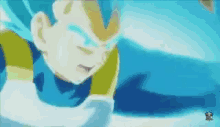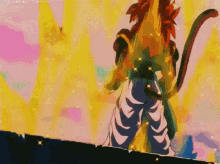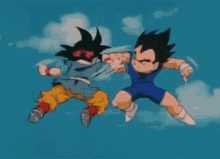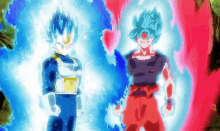 Sours: https://tenor.com/search/goku-vs-vegeta-gifs
Goku vs Ape Vegeta Part 2, Vegeta over powers by becoming 'Great Ape'
Dragon Ball Super Harus Mengadu kekuatan antara Goku & Vegeta
- Advertisement -
Goku dan Vegeta telah menjadi tim yang sangat efektif di Dragon Ball Super, mungkin sekarang saat yang tepat untuk membuat konflik baru dengan Saiyan di sisi yang berlawanan.
The Dragon Ball Super manga telah sampai di tahap nyaman akhir-akhir ini sebagai Goku dan Vegeta yang secara teratur menghentikan pelatihan mereka mengingat tidak ada ancaman baru . Mereka telah menjadi rekan satu tim resmi, dan teman baik yang rendah hati, memberi penggemar semua yang mereka inginkan untuk keduanya. Inilah sebabnya mengapa sekarang adalah waktu yang tepat untuk mengadu duo perkasa itu.
- Advertisement -
Goku dan Vegeta tidak pernah bertengkar serius sejak Buu Saga Dragon Ball Z , dan bahkan saat itu Goku menahan diri. Kedua pejuang itu telah menempuh perjalanan jauh sejak saat itu. Vegeta sekarang mempelajari Destruction, sementara Goku  terus mengejar Ultra Instinct . Saat mereka melanjutkan pencarian mereka ke wilayah para dewa, pertanyaan tentang  siapa yang lebih kuat  tampak lebih besar dari sebelumnya.
Jika Goku dan Vegeta memutuskan untuk bertarung hanya untuk tujuan melihat siapa yang lebih kuat, itu akan menjadi tontonan yang cukup menarik, tapi tidak lebih. Sekarang mereka telah mengembangkan ikatan persaudaraan, mereka berdiri bahu-membahu melawan setiap musuh ketika tiba saatnya untuk menyelamatkan dunia. Sudah waktunya bagi Dragon Ball Super untuk memperkenalkan konflik baru yang membuat mereka memiliki pandangan yang sangat berlawanan mengenai solusinya.
Vegeta kemungkinan besar tidak akan kesulitan mengalahkan Kakarot yang hebat hingga pingsan untuk mendapatkan apa yang diinginkannya. Namun, itu akan menjadi perubahan besar untuk melihat Goku berjuang untuk sesuatu selain demi pertempuran. Perkelahian yang kejam atas agenda yang saling bertentangan akan membawa beban emosional yang kuat di belakangnya. Bagaimanapun, orang Saiyan hanya tahu satu cara untuk menyelesaikan masalah.
Konflik dalam franchise Dragon Ball selalu hitam putih: "orang ini jahat, ayo pukul mereka." Ini akan menjadi pembuka percakapan yang fantastis bagi para penggemar, memperdebatkan pahlawan mana yang benar terlepas dari siapa yang akhirnya menang. Goku dan Vegeta adalah orang yang sangat berbeda, dan hanya karena mereka masing-masing bertarung di pihak yang benar tidak berarti mereka akan selalu menyetujui tindakan terbaik.
Konflik semacam ini bahkan dapat diambil selangkah lebih maju dan memaksa sesama Z-Warriors untuk memilih pihak untuk perang saudara penuh di alam semesta Dragon Ball . Karakter yang dipinggirkan dalam penskalaan kekuatan Super yang gila akan memiliki alasan yang lebih baik untuk memasuki cerita daripada pembersihan etnis sederhana. Pertarungan serius antara sekutu yang harus dimenangkan seseorang akan menghibur tanpa henti, lebih dari turnamen seni bela diri mana pun.
Taruhan emosional jarang terjadi ketika semua orang jahat, baik, atau acuh tak acuh. Lemparkan Bola Naga untuk memperbaiki korban atau kehancuran dan taruhannya akan selalu terasa sangat rendah. Goku dan Vegeta yang dipaksa untuk bertikai karena ideologi yang saling bertentangan akan menjadi perubahan kecepatan yang sangat dibutuhkan. Sebuah cerita jauh lebih menarik bila didorong oleh karakter.
- Advertisement
Sours: https://animasiku.id/dragon-ball-super-harus-mengadu-kekuatan-antara-goku-vegeta/
You will also like:
This article is about the 30th Dragon Ball Z episode. For the soundtrack, see Goku vs. Vegeta (soundtrack).
Goku vs. Vegeta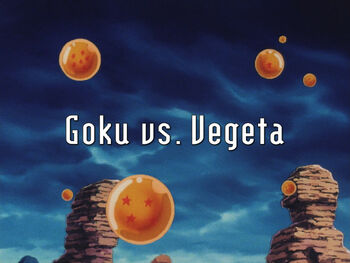 Romaji name
Genkai o Koeta Atsui Tatakai! Gokū Tai Bejīta
Literal Name
A Hot, Unbounded Battle! Goku vs Vegeta
Series

Japanese airdate
December 13, 1989
English airdate
August 3, 2005
"Goku vs. Vegeta" (をえたいい!ベジータ,Genkai o Koeta Atsui Tatakai! Gokū Tai Bejīta, lit. "A Hot, Unbounded Battle! Goku vs Vegeta") is the 24th episode of the Vegeta Saga and in the uncut Dragon Ball Z series. This episode first aired in Japan on December 13, 1989. Its original American airdate was August 3, 2005.
Summary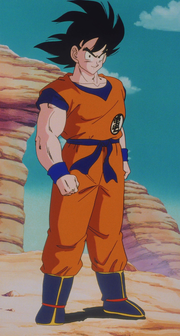 Goku orders Krillin and Gohan to return to Kame House while setting his sights on Vegeta. Goku requests that they fight elsewhere so as not to damage his deceased friends' bodies, and Vegeta accepts. As they fly off, Goku watches Vegeta out of his peripheral vision and wonders how powerful Vegeta really is. Gohan and Krillin look on, wondering if Goku can defeat Vegeta, but nevertheless start their own journey back to Kame House. Gohan agrees, though he seems somewhat reluctant to do so. Krillin puts his hands on his shoulders and reassures the boy, and they fly off with Krillin telling Gohan that his mother will be pretty happy to see him after all that time.
Goku leads Vegeta to the Gizard Wasteland. Vegeta taunts Goku over his low Saiyan power level at birth and it being the reason he was sent away from Planet Vegeta in the first place, but Goku counters that he is grateful for being sent to Earth, and challenges Vegeta by telling him that even a low level Saiyan can surpass an Elite Saiyan with enough training. Vegeta merely smirks and prepares to fight him. The two Saiyans begin to fight and appear to be evenly matched until Vegeta manages to land a few good blows on Goku. Goku realizes that he is facing an opponent who may very well be stronger than him, but is excited rather than worried. He briefly powers up to Kaio-ken x2 and manages to topple Vegeta, who quickly retaliates and boasts about having encountered a similar ability before.
At Kame House, Master Roshi, Bulma and the others attempt to watch the battle on Fortuneteller Baba's Crystal Ball, to little success. Baba blames it on Bulma angrily smacking the ball around earlier, but Roshi counters that it may be due to the energy from Goku and Vegeta's battle disrupting the Earth's energy. Bulma uses Raditz's scouter and indeed senses two huge power levels coming from the west. Chi-Chi is dismayed, believing that this means that Krillin and Gohan are both dead.
Vegeta powers himself up as dark storm clouds gather overhead and rocks begin floating up into the air. Pillars of rocks collapse and Vegeta is surrounded by a bubble of pure, glowing energy. The ground shakes and the air is crackling with all of the energy floating around. Goku is shocked by such amazing power and even seems to begin feeling worried. Somewhere else, blonde Launch is sitting on a bar-stool, a drink in hand, while she is listening to the news of the battle over the television. The bartender turns off the news, disappointed that he may never know what happens. He then notice Launch, who seems to be very drunk, and yells at her not to fall asleep there. Hearing something outside, Launch leaves the bar and sees hordes of crows fleeing from the rampage caused by Goku and Vegeta's battle.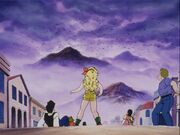 Vegeta powers himself up and completely dominates Goku. Vegeta lands a good blow to Goku's jaw and sends him flying. Goku stops himself in mid-air, only to be sneak-attacked from behind by Vegeta's charged Ki Blast. Goku manages to dodge the blow, though it destroys his shirt. Vegeta mocks Goku, asking if that was all he could do. As a last resort, Goku decides to push his body beyond its limits by using the Kaio-ken x3 despite King Kai having told him to never go past x2. The power amazes even Vegeta, and he is even more startled when Goku suddenly launches himself towards him with his fist balled and raised.
Major Events
Goku begins his fight with Vegeta.
Goku uses the Kaio-ken X3 technique.
Battles
Appearances
Characters
Locations
Objects
Techniques
Differences from the manga
Bulma and others attempt to use Fortune Teller Baba's Crystal Ball to see the battle between Goku and Vegeta. However, because of the power they are giving off they are unable to get an image, Bulma instead uses the scouter to keep track of the battle. In the manga she only uses the scouter as Fortune Teller Baba was never even at Kame House.
Launch at a Bar reacting to the Earth's shaking as Vegeta powers up is exclusive to the anime.
Trivia
Gallery

Vegeta mocks Goku before their battle

Goku confronts Vegeta

Vegeta prepares to do battle with Goku
Vegeta kicks Goku upwards
Vegeta elbows Goku in the stomach
Vegeta powers up
Vegeta unleashes his power
Vegeta attacks Goku with a flying headbutt
Vegeta's Double Axe Handle on Goku
Vegeta charges a firey ki blast

Goku uses the Kaio-ken

Goku using the Kaio-ken x2
Goku attacks
Vegeta fires a charged ki blast at Goku
Goku battle damaged

Vegeta

Launch, drunk in a bar
King Kai worried about Goku using Kaio-KenX3
King Kai
Goku powers up to Kaio-KenX3
Goku unleashes a furiously charged attack at Vegeta
Site Navigation
Sours: https://dragonball.fandom.com/wiki/Goku_vs._Vegeta
982
983
984
985
986